Don't you wish to have a few more hair strands on that slightly bald patch of yours? Obviously! You do. None of us can underestimate the importance of the first impression that a great hairline creates. But anyone among us can be a hair loss or baldness victim at any age, so we seek hair growth serums and oils as a convenient and cheap alternative for hair transplants. One such oil in talks recently is Purc Hair Growth Essence Oil which claims to grow hair within 2 weeks. That sounds unbelievable, right? But watch out for these Purc Hair Growth Oil Reviews to unveil its complete picture.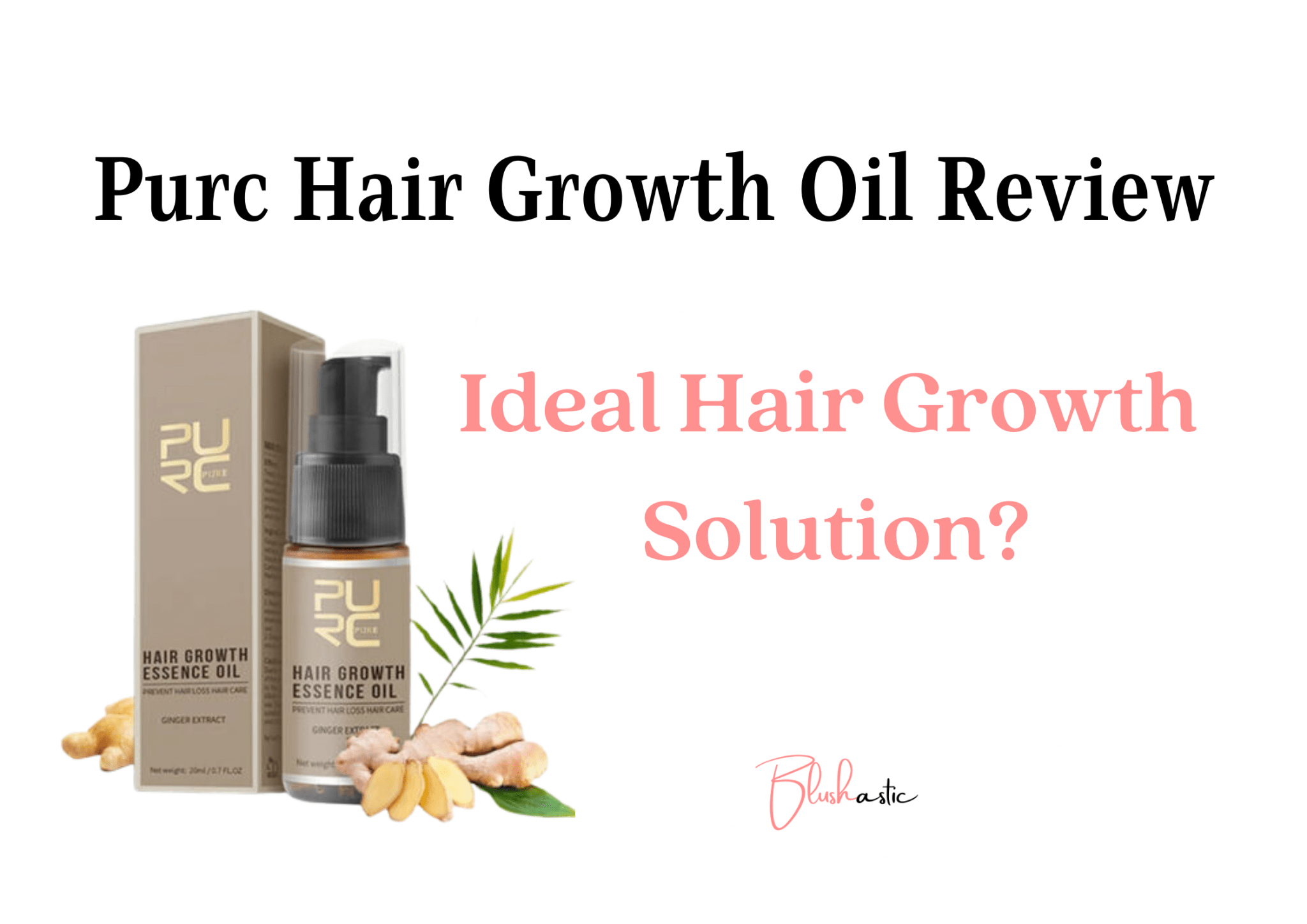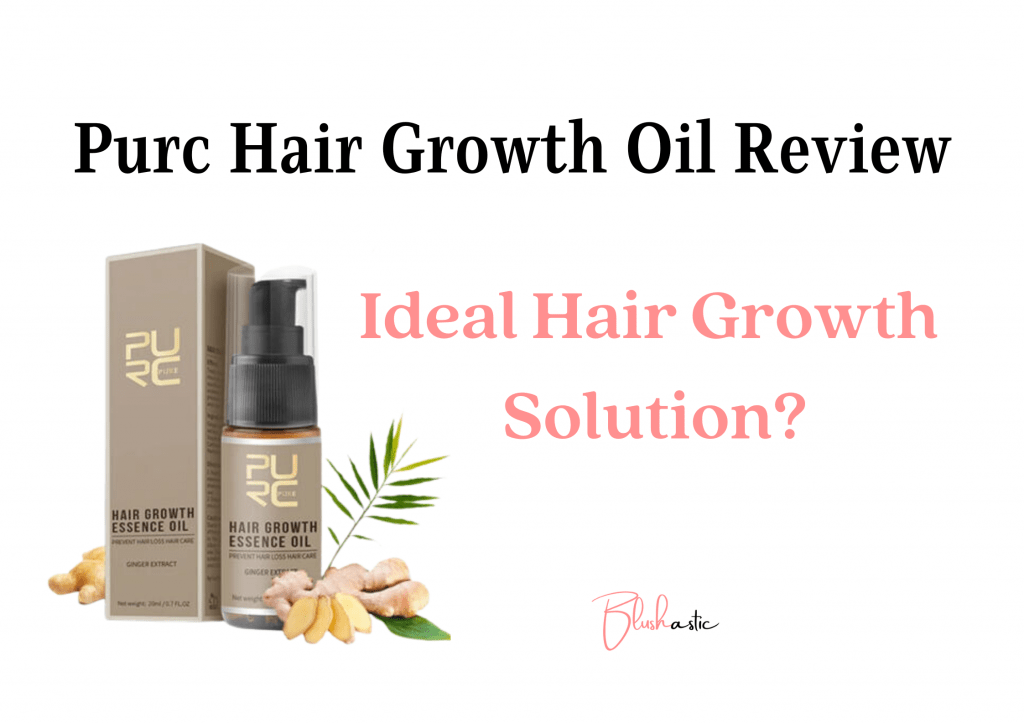 Any brand guaranteeing the results within such a small time frame may sound fishy. And why won't it be so? – this comes as a part of their gambit to market the products. Stay until the end to know whether this product has also been white-washed for our eyes.
Purc Hair Growth Oil Reviews | Does It Really Work?
Purc is an organic brand specializing in natural hair care products for men, women, and children. It offers a variety of products to wash, style, dry, and nourish different types of hair. The Purc Hair Growth Essence Oil is part of its Hair Growth segment. This hair oil stimulates the scalp to grow healthier hair follicles.
With the goodness of ginger and castor oil to nourish your hair, this oil is rich in antioxidants like ginger and shogaols. Potassium and magnesium lessen the stress that reduces existing hair fall. A high concentration of ginger oil amalgamated with other carrier oils (like castor and almond) forms this product into a potent hair treatment.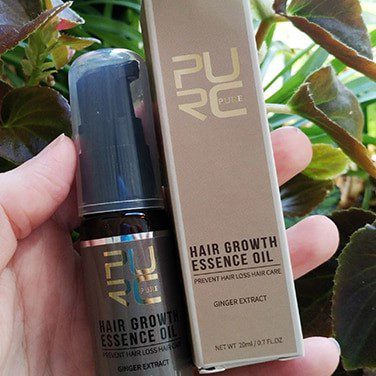 I learned about this hair growth oil when one of my friends mentioned the name of Purc hair care products. She recommended I try out this hair oil as she was also suffering from the same problem as mine. We began using it together last month. Whenever I mid-parted my hair, I could see a wide bridge of scalp between both sides of the hair.
I could sense the hair thinning got worse with each passing day. As a woman in her mid-forties bearing hypothyroidism, I saw no relief from all the oils or the hair care products I used earlier. This product showed results but in a peculiar way. While I will discuss them sometime later, first, let us see how to use this product correctly.
How To Use?
The secret of any good results lies in the proper usage of the product. You can use this hair oil in two ways. The first way goes like this.
After washing the hair with your regular shampoo, pat dry it.
When the hair is 90% dry, apply 2-3 drops of this oil to your scalp.
Massage it gently and spread it out in your hair shafts.
The second way that you can use this oil is this.
Inject 3 ml of this oil into each 100 ml Purc Herbal Ginseng Hair Growth Shampoo. Stir it evenly for use. Or you may do this.
Mix this hair growth essence oil in your palm with shampoo before use.
Both these ways are applicable to use, and you may reap the maximum benefits of this oil. Keep it away from sunlight and store it in a cool place. You may apply it thrice a week. But go up to 4-5 times a week if you suffer from extreme hair thinning.
Purc Hair Growth Oil Ingredients
So, this product is composed of some essential oils. Have a look!
Shea Butter Oil is one of the main ingredients that is non-irritating. It nourishes the hair with vitamins A, E and F. It is anti-inflammatory by nature and proven to treat the scalp effectively. As hinted in the name of this ingredient, it soothes dry hair and moisturizes the scalp well. Having dry hair myself, I feel this ingredient gives me an upper hand in handling my frizzy hair by detangling the hair strands. The Shea Butter Oil makes my hair feel soft and conditioned later.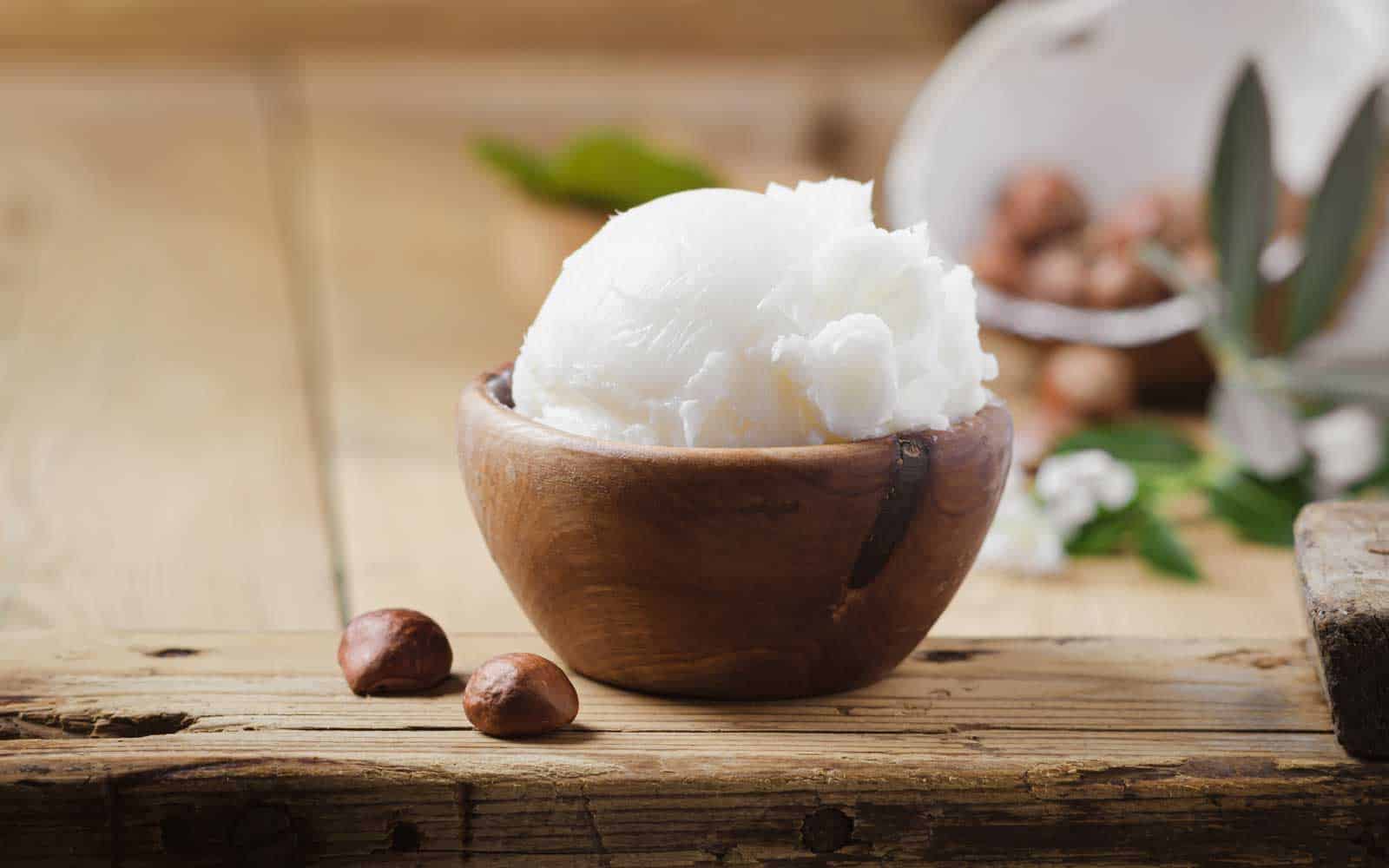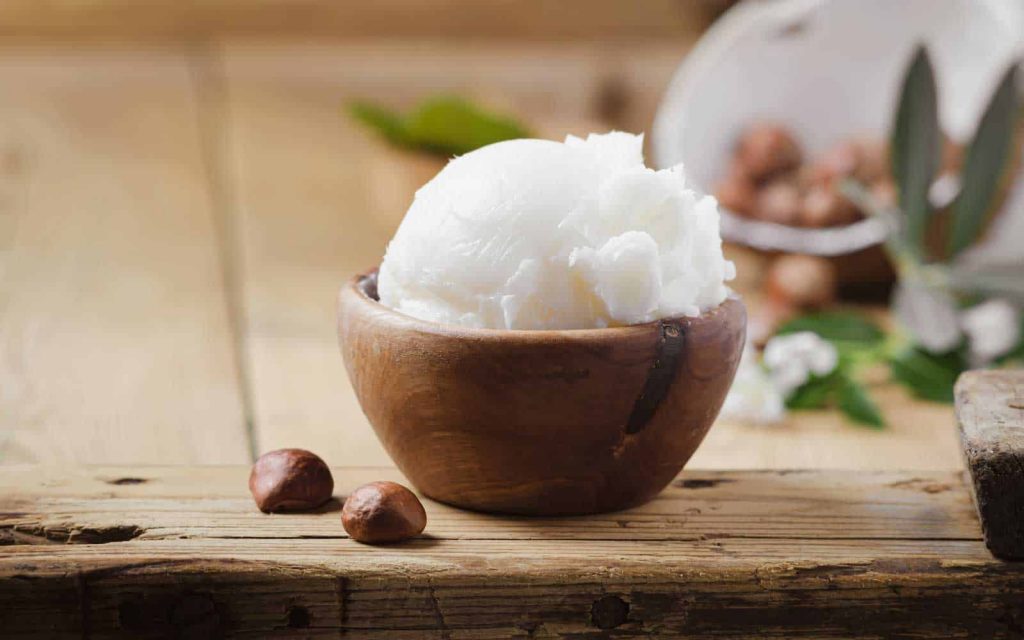 Ginger Oil is an all-rounder. It covers all, from regrowth of hair roots to treating dandruff and flaky scalp. Taking care of blood circulation and preventing microbial growth, this ingredient does all the prime functions.
Ginseng Extract comprises ginsenosides (an active compound known for its positive impact on hair health). This product prevents hair loss by enhancing blood circulation. Its antioxidant properties help to protect the hair from harmful UV rays and improve the overall hair structure.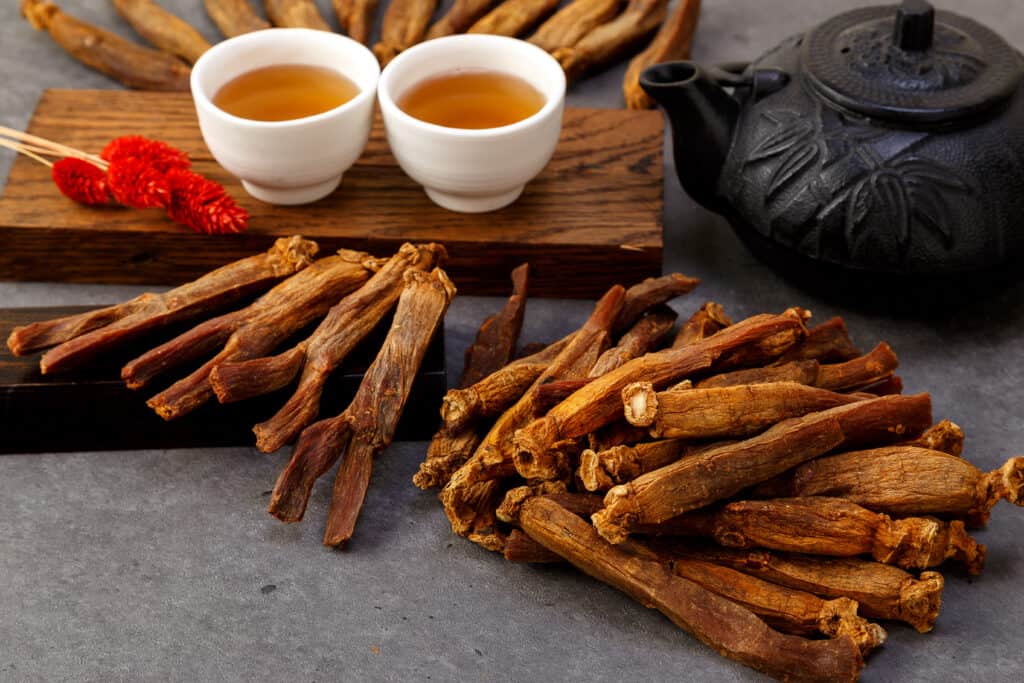 Castor Oil is rich in ricinoleic acid and omega-6 fatty acids that deeply condition the hair, stimulating blood circulation and consequently initiating hair growth. It is a well-known ingredient that boosts hair growth at up to five times the usual rate and reduces dandruff.
A Lesser Known Concern
Some individuals may not want some of the ingredients used in this product.
Methylparaben used in this product may be irritating to a few scalps. Some of you with sensitive scalps may develop an allergic irritation as this ingredient is a known hormone disruptor.
Carbomer in this hair oil helps create a healthy film around the hair to smoothen hair cuticles but may trigger mild skin irritation in some individuals.
I am moving on to the next part, which consists of the pros and cons of the product. All the points that I feel this product needs applause for (or not) are jotted below for you to check out.
Pros
Lightweight and easy to apply.
More beneficial than a hair spray.
Free of sulfate, paraben, and silicone.
This product is 100% organic and vegan.
Contain the goodness of ginger, castor, and almond oils.
Cons
Some people may not see any results from this product.
The quantity of this hair growth essence oil is relatively low.
The intense nature of essential oils may trigger reactions on a sensitive scalp. Thus, Divi hair serum can be a suitable option for you.
Customer's Say | Purc Hair Growth Oil Reviews
It goes without mentioning that I am the first one in the line to review this product. If I'm being honest here, the results that I saw after a month of its use were very meager. Only a few strands of hair on both sides started to appear. It was nowhere near the kind of volume it (the advertisement) makes you anticipate. As I am still experimenting, I can't comment more than this. But hear out other women who, too, have tried this product.
Julie says, "I am glad to see that my receding hairline is breathing a sigh of relief. My prime complaint is my thin hair, and I see it regaining its former volume. The oil quality is potent, and the ginger scent is perceptible but not overwhelming."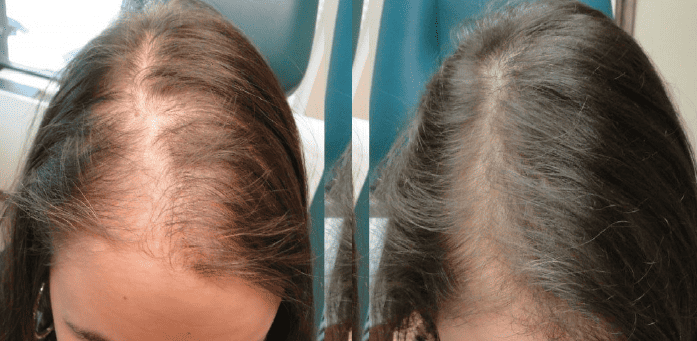 Abigail comments," It is going great with this hair oil. It smells good and is easy to apply. This non-sticky oil massages my dry hair well and feels fine. I would love to repurchase it."
Maya asserts," I am elated that this product showed me results within 2 weeks. I feel that the volume of my hair has increased significantly. I am endorsing this to everyone reading my comment. This oil is indeed a boon in disguise."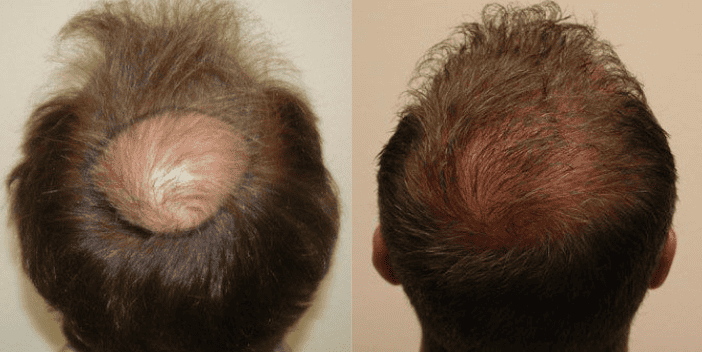 Hannah claims," I don't think this hair growth oil has been even 1% effective on me. I bought this last quarter and have been using it daily since then without fail. Sadly, I do not see any results. It feels like I wasted my bucks on this."
Ruth criticizes, "This product scammed me. Quite literally! It says to be free of all irritants, yet my scalp irked badly on the first try. I would not recommend this to anyone."
FAQs | Purc Hair Growth Oil Reviews
Should I use Purc Hair Growth Oil?
Yes, you may use Purc Hair Growth Oil if you are bearing the brunt of baldness or hair thinning. Use the product as directed. If you have a sensitive scalp, I recommend taking your doctor's advice to go for this hair oil or not. Many people are happy with the hair growth results in about a month or two. At the same time, a few customers complained of no results.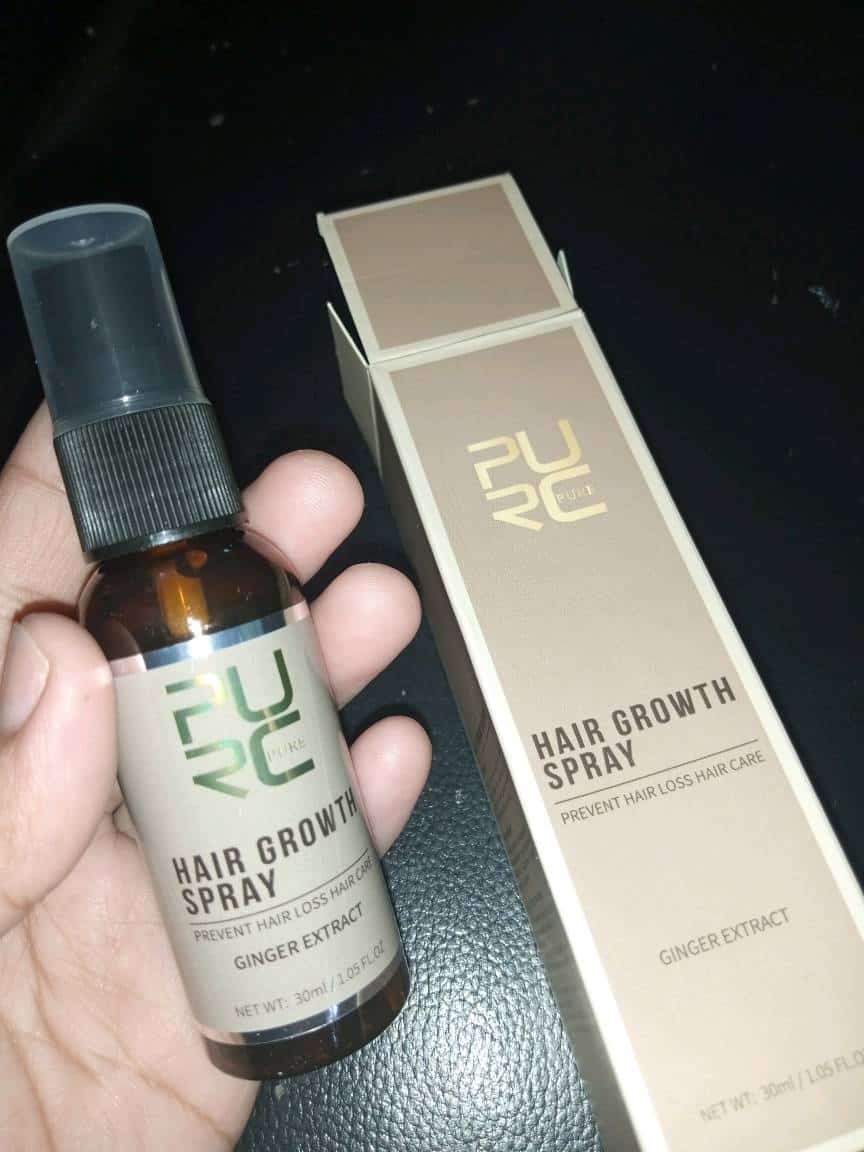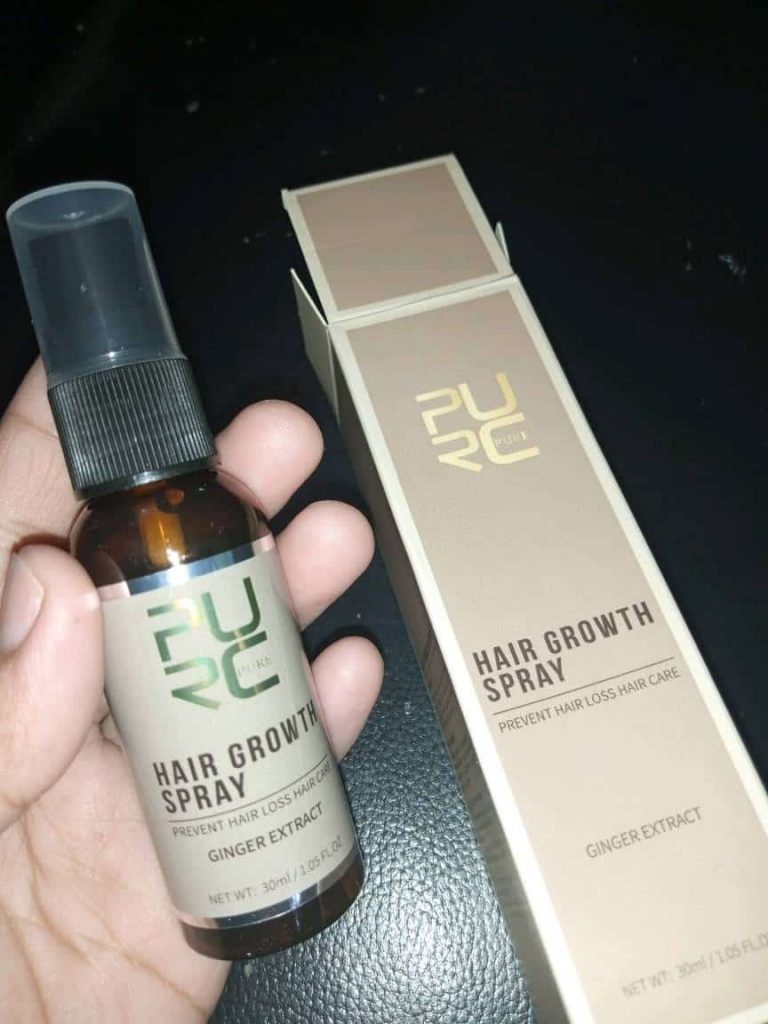 What are the side effects of Purc Hair Growth Spray?
There are no reported side effects of using this product as of now. But essential oils used in the product may tend to develop irritation, itchy skin, or flaking in some sensitive scalps.
What do the reviews of Purc Hair Growth Natural Oil say?
The reviews are all praises for this product. While some pointed out how great it smells, others shared their plans to continue it. They also discussed the increased hair volume and seeing the results within a month. Only a few reviews mentioned that the product didn't work for them.
Does hair growth oil actually work?
Differing opinions flood this question. Some dermatologists feel that hair growth oils may be good conditioners but don't initiate hair growth. Others opine that the formulation of hair growth oils enhances penetration into the hair follicle, which increases circulation in the scalp, thereby stimulating hair growth. Thus, some of you may witness the results while others won't.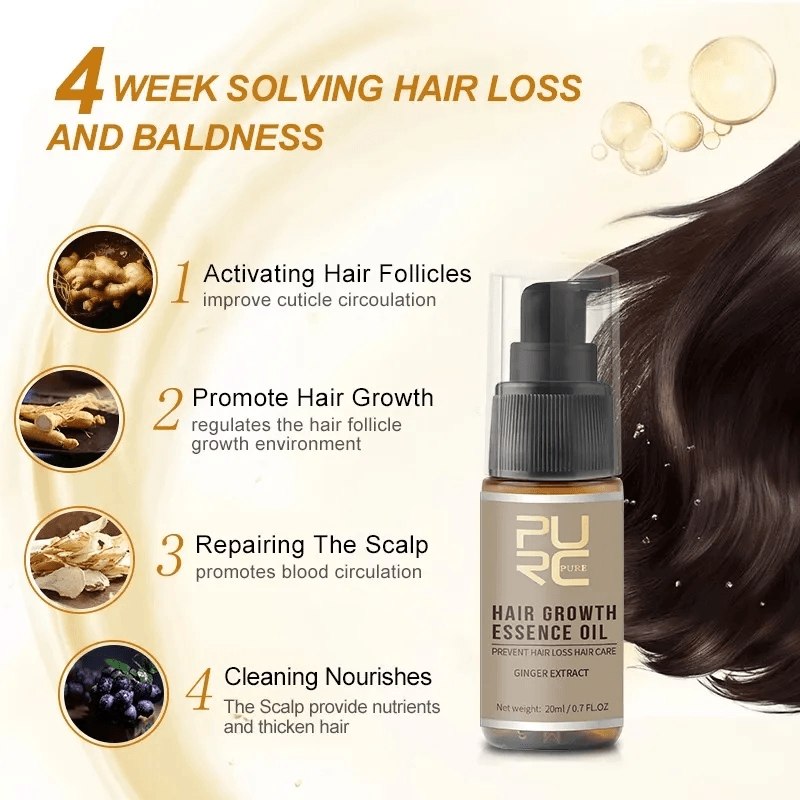 Where can I buy the Purc Hair Growth Oil?
You can buy this hair growth oil from the PURC's official site. It is also available at Walmart. Order them once you have gone through all the details given above. Also, you get to see the reviews from other customers posted on those sites.
What oils are good for hair growth and thickness?
Many oils provide great options for your hair growth and thickening. To name a few, tea tree, coconut, castor, onion, argan, and olive oils are all effective. They have distinct properties to complement the voluminous hair that is healthy for your scalp too. Remind you some of them may even irritate you if you have a sensitive scalp, considering which, you may seek an expert's opinion if you should go for these oils.
Can pure coconut oil help in hair growth?
Definitely! Pure coconut oil is rich in vitamins and fatty acids that nourish your scalp. Not only does it help in its growth, but it also thickens the hair and makes them healthy. Unrefined, cold pressed Virgin coconut oil made of coconut milk is 100% natural, non-scented, and better than any other heat-processed coconut oil. I'd recommend you go for it.
Closure
Reaching this part means you know how the Purc Hair Growth Oil Reviews have fared. Barring a few, all the buyers have felt a difference in their final hair volume. It is more significant in some and less in others.
Remember these things if you are still in your hair loss journey. Incorporate plenty of foods rich in proteins, omega-3, and vitamin A, which are well-known nutrients to boost the growth of your hair. So, the next time you have your food, remember to include some meat, oily fish, spinach, or avocados (to name a few) in it.
In some cases, extreme hair loss or baldness may be a sign of an underlying illness like any hormonal disorders, stress, alopecia, or fungal infections of the scalp, or it may even be hereditary. Finding the underlying reason is crucial as it would give you the direction ahead to move on. Personally speaking, I took the advice of my doctor, who allowed me to use this hair oil along with some other medicines for my thyroid disorder.
Remember that you are not alone in this hair loss journey. So, be kind to yourself even when you're feeling low. That's how I cope, but I would love to hear your side too. Feel free to share your story with us in the comment section so we can know what you feel. Do you still have any doubts or want to add something to this article? Leave a comment below, and we will revert in no time.                           
Here's more for you:
Rebecca is a skilled writer with a passion for makeup and skincare. With years of experience in the beauty industry, she has a deep understanding of the latest trends and products and a talent for creating engaging content that resonates with her readers. Whether she's writing about the latest skincare products or sharing her favorite makeup tips, Rebecca's writing is always informative, entertaining, and inspiring.