If hair loss is the top reason for your stress, anxiety, sleepless nights, and breakup (haha), then I am with you. After bleaching my hair from black to blond to dye whatever was left, I realized that is the best way to torture your hair out of its life. So how do you undo this mistake? Is it possible? While rummaging across many influential haircare sites, I bumped into a name many times.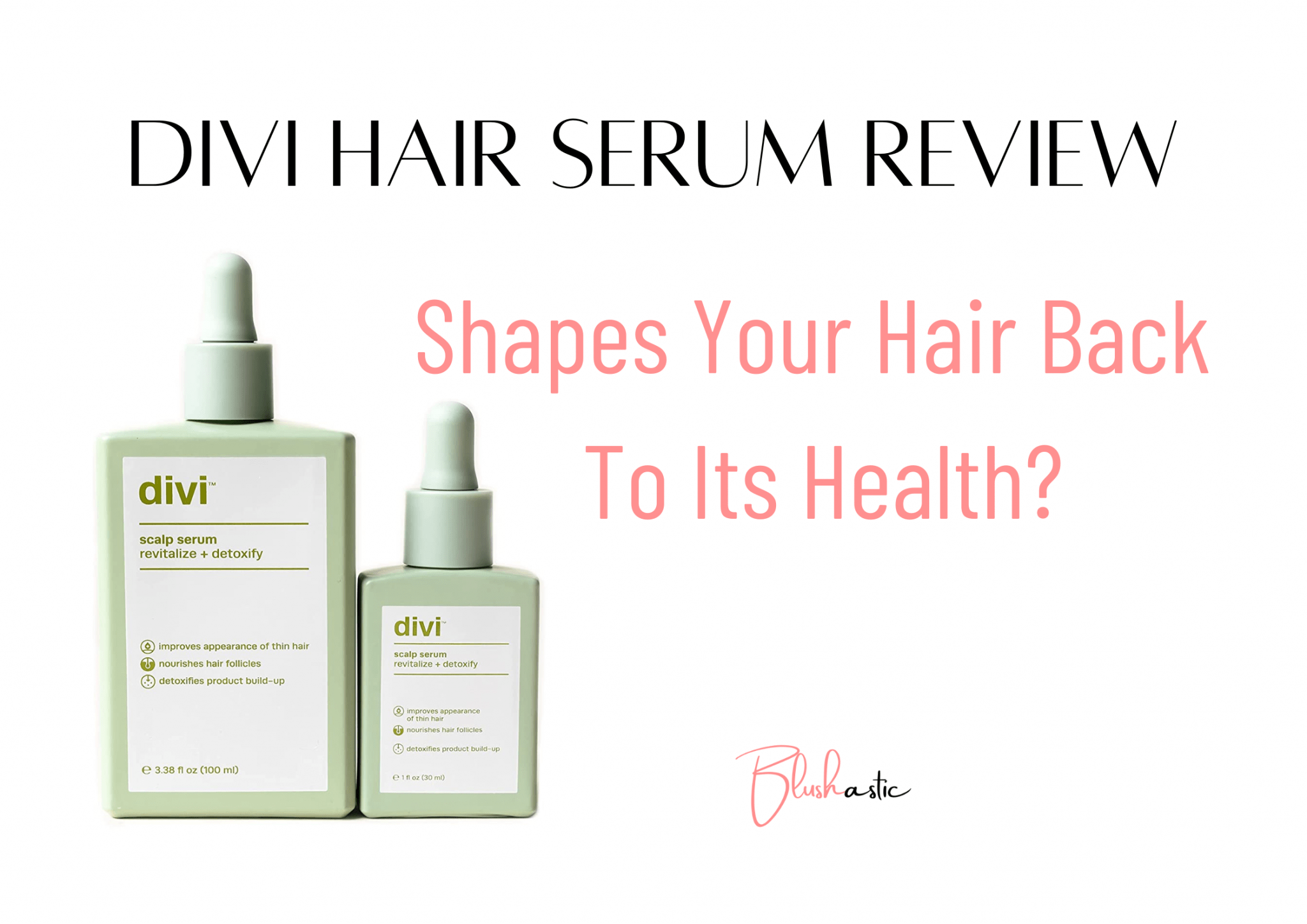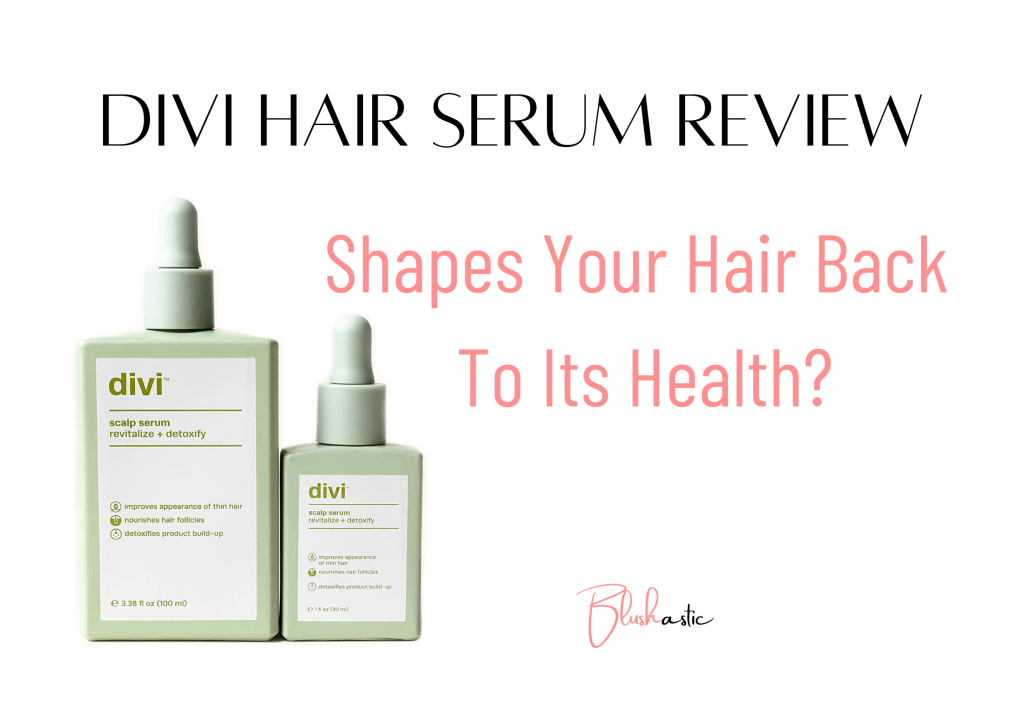 Later while fishing, I found that this serum might be just the food your hair has been starving off for so long! According to a few Divi Hair Serum Reviews, this ethereal blend aims to improve your hair growth by pumping in sufficient nutrients that are required in this play. But is that all there is to know about it? Keep calm and find out!
Divi Hair Serum Reviews | Shapes Your Hair Back To Its Health?
Who would want to suffer the wrath of those painful needle treatments that pierce your skin and frighten you many minutes later and after? Especially when you can find your way. That is why the Divi Hair Serum Reviews have been attracting a lot of attention on itself lately.
Thanks to the combined goodness of the natural botanical extracts infused in the composition, the formula is so lightweight that you won't even know it is there while sleeping! If you like your products living up to clean standards, then you will be happy to know that this serum is free of any toxic involvement, which is why the brand does not put any kind of sulfates, parabens, and PEGs in it.
divi Scalp Serum, Revitalize and Detoxify, Aids Against Hair-Thinning, Nourishes Hair Follicles, Detoxifies Product Build-Up (30 ml)
Lightweight Scalp Serum is infused with a powerful blend of multiple amino acids and peptides to detox follicle buildup, support thicker hair, and encourage overall scalp health. When your scalp is happy, your hair can be too.
Made For You to Improve Appearance of Thin Hair Due by Nourishing Hair Follicles and Simulating Growth and Detoxifying Product Build Up
Clean Based and Scientifically Proven Ingredients, Copper Tripeptide-1 has hair lengthening and thickening properties and stimulates collagen production, Rosemary Leaf Extract increases circulation in the scalp
Hair Growth Stimulating Ingredients including Caffeine, which has de-inflammation properties that stimulate hair growth and prevents hair loss, Tea Tree Oil prevents dead skin cell buildup while assisting with dandruff and dry scalp
Increase Circulation with Natural Ingredients including Rosemary Leaf Extract which increases circulation in the scalp, Eucalyptus Oil which helps reduce scalp inflammation, Peppermint oil which soothes the scalp and offers a fresh luxurious scent
The product's efficacy reveals that it performs multiple functions for you, like offering protection against hair thinning, nourishing every nook and corner of the scalp, and helping eliminate every last bit of buildup, which we often ignore. The users are very much impressed with all the ingredients put into this serum, as each serves a crucial purpose for returning your hair to its dream lengths and fluffiness.
How to use Divi Hair Serum?
Give the bottle a good shake before using it.
Apply 1 ml or 3/4th dropper of the serum directly onto the scalp. Make sure you cover the area uniformly, focusing more on affected areas.
The hair needs to be dry or trowel-dried during this time.
Massage gently and allow the formula to soak in.
Users might experience a slight tingling sensation, but no need to worry. This only means that the ingredients are working their magic on your hair.
Follow this routine once daily. You can apply the serum in the morning or night; it is up to you!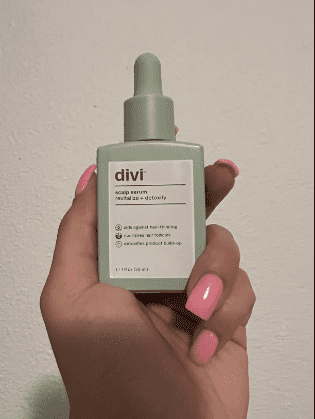 Perks
Designed with clean and science-backed ingredients
Detoxifies your scalp of all the impurities like dust, dirt, clogged grime
Cleans your hair follicles and charges them up
Tested and approved by the dermatologists
It offers a soothing sensation to the scalp
It prevents hair from breaking
Infuses strands with anti-inflammatory properties that energize the scalp
Gives thicker-looking hair
Adds life to the hair growth phase
Delivers a dandruff-free scalp
Strengthens locks from their roots
Features a vegan comspotion
The serum is cruelty-free
Free of harmful chemicals like sulfates, parabens, and PEGs
Eliminates any kind of frizziness present
Drawbacks
The product is too expensive, and one bottle gets over very soon.
It might take longer to show noticeable results.
Divi Hair Serum Ingredients
To make your beauty routine magical, you only need to focus on putting ingredients on top of the cosmetic industry. The Divi Hair Serum, too, has been socially crafted under many dermatologists who have chosen exotic elements for your hair that will speed up the growth of your tresses in no time! Let us take a look at them.
Copper Tripeptide – 1
According to Healthline, this ingredient denotes naturally occurring amino acids in our skin, enhances collagen production, and improves elastin levels. These two aspects are crucial to be in the right amount because they help get you smoother and firm skin. These peptides extend the hair growth phase and infuse your regular strands with thickness to give them a fuller-looking appearance. 
Caffeine
Your kitchen mug is one of many things caffeine will go into now. According to beauty scoop, caffeine is crucial in stimulating hair growth and stopping hair loss. A clinical study done in 2007 revealed that caffeine may act as a barrier and block the adverse effects of DHT that happen with age in male hair follicles. It also contributes to making the hair shaft longer, widening hair roots, and giving you longer hair. Female hair follicles are also known to be amplified a lot with this ingredient found in the Divi Hair Serum.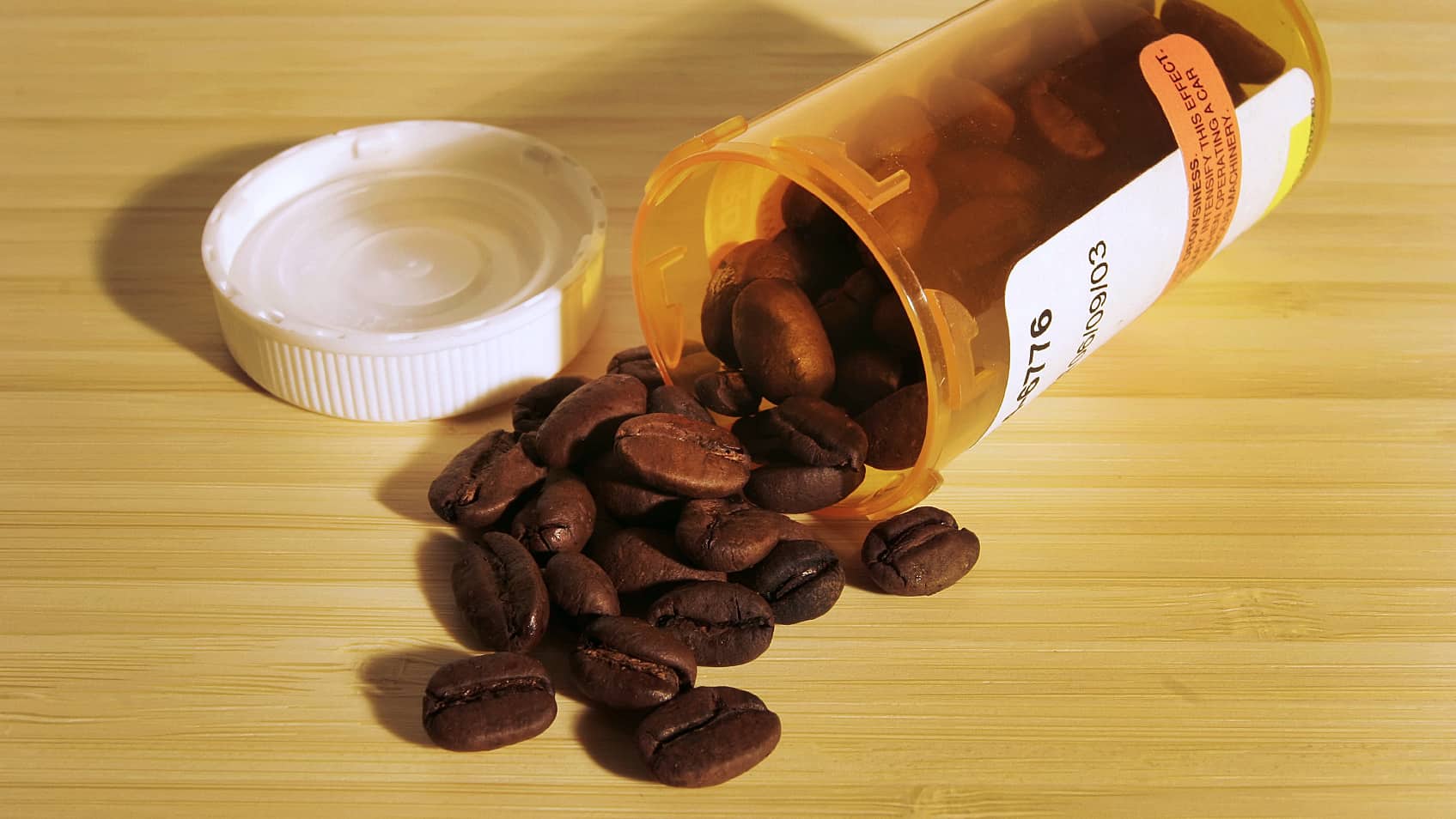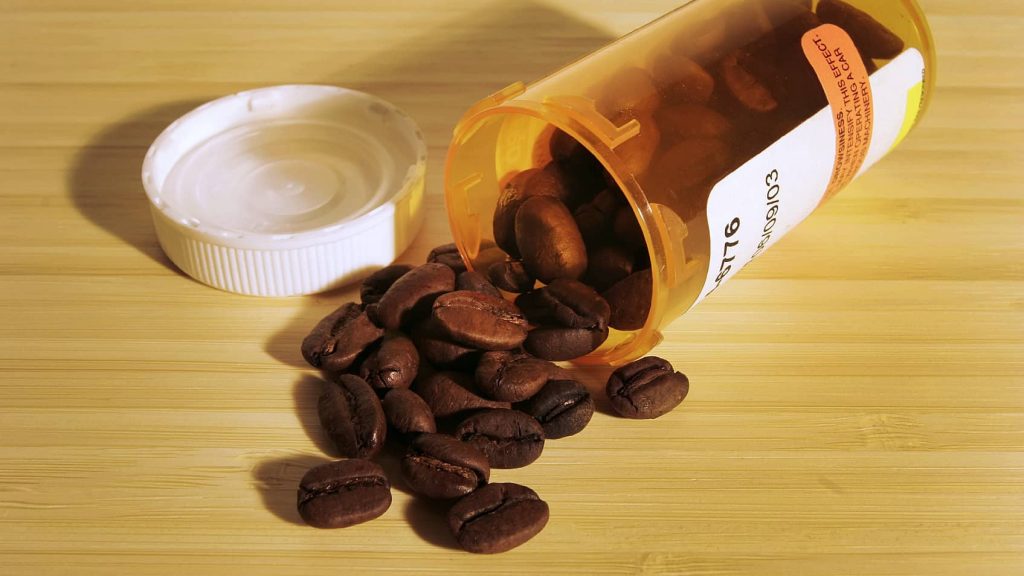 Tea tree oil
We all deal with itchiness occasionally, so that this centuries-old potent oil will save you a lot of trouble! Loaded with antimicrobial, antibacterial, and anti-inflammatory properties, tea tree oil treats dandruff directly to its source and eliminates it. It also relieves your scalp from future inflammation and prevents the loss of hair. This essential oil is very active in getting rid of unwanted buildup.
Amino acids
The primary function of amino acids is to strengthen your hair from its roots, which will minimize frequent breaking due to brittleness or any other reason. It also fights frizziness so that you dont have embarrassing flyaways in public.
Apart from these hero ingredients that have been specially handpicked, Water, Glycerin, Arginine, Hyaluronic Acid, Biotin, Peppermint Oil, Eucalyptus Oil, Menthol, Rosemary Leaf Extract, and Green Tea Leaf Extract are some of the other ingredients that have been blended in the formula of the serum.
Who Should Use The Divi Hair Serum?
Users dealing with thinning of hair
Those who want to control their hair loss
People who dont want to go under the needle or take painful injections for improving hair growth
Users who dont want frizz in their hair
People suffering from an unhealthy scalp
Those who want to achieve thicker and fuller-looking hair
People want a serum to extend their hair's growth phase
Users who wish to make their hair roots stronger
All those people who want to follow a natural approach to hair growth
Users who want to thicken their hair strands and increase their density
Customer Feedback | Divi Hair Serum Reviews
Never underestimate the power of the internet. But if it can make you meet with your dream product, it can also lead to your worst nightmare if you are careless. So how do you ensure you are not bringing something terrible for your hair health? I took the liberty to gather some statements where real-time users are talking about the Divi Hair Serum. Would you like to hear what they have to say?
Alina commented, "Had a good experience with this serum. My sister and I use it every night without fail. I can see her hair showing positive changes and eagerly waiting for mine to be visible."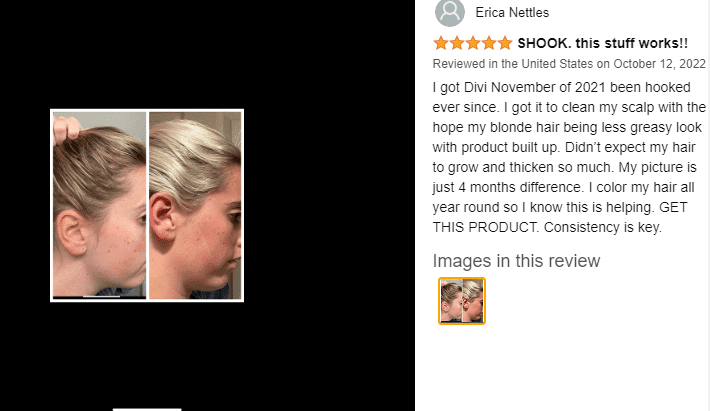 Stacy pinned, "I am not a big fan of hair serums as they always leave behind buildup on my scalp, which is even more irritating and causes more hair fall. So whatever I have purchased in the past has only cost me a lot of money without giving any actual results. This was the same. I used this product on my hair for four months regularly, but nothing happened. Make sure to research properly before you buy something like this."
Lauren expressed, "Never have I ever found a formula that is so lightweight on my scalp and makes it feel breathable. When my sister-in-law told me about this, I thought she was probably bluffing. But in some months, her hair quality improved a lot, and then I got convinced to use this serum too. It has only been two months, and my scalp always feels extremely clean and healthy. My dandruff has reduced a lot, and my braids dont look lifeless. I dont know what I would have done if it weren't for the serum. I wish I had found this sooner, four years back."
Rysa said, "I dont understand why there are so many reviews online that are actually praising the product. Does anyone not see how expensive it is in your wallet? I dont know about others, but I am not willing to spend so much on so less every month. Sometimes it does not even last a full month."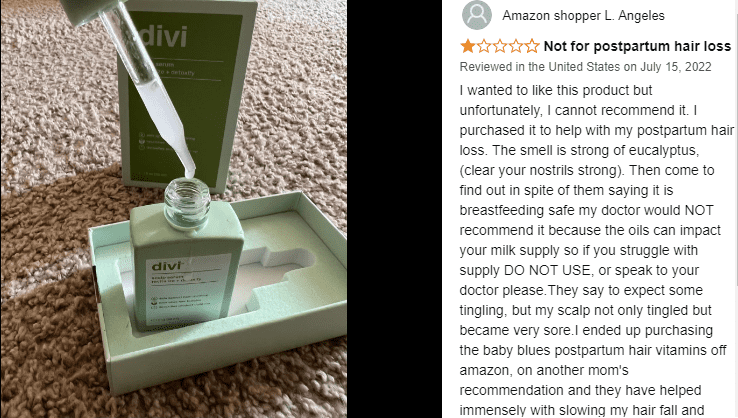 Barbara mentioned, "Grateful to whoever gave me this idea because I finally feel I am close to getting my hero hair back. I love trying new hair growth serums, but it also sometimes has side effects. So I have to be extremely careful while picking out these formulations. This one worked like a charm on my hair. What I love the most is that my hair feels thicker and looks fuller than earlier. Previously my hair looked like a broomstick, but now there are layers of volume that give my face more definition. I love everything about it. Everyone should give this a run for their money."
FAQs | Divi Hair Serum
How long does Divi serum take to work?
If you are diligent with your usage and follow all application instructions carefully, you can expect noticeable results after 3 months. However, this may vary a bit from individual to individual because everyone has a different skin type. So if something works for you in just days, it may take weeks to show results for the other.
Does Divi help your hair grow longer?
Hyaluronic acid is a crucial part of the Divi serum, but it cant help grow your hair long overnight. On the other hand, using the serum daily can give your hair a good environment that encourages growth in a good space and gives you thicker density in three months.
What are the benefits of Divi hair?
The serum is a sensational blend of ingredients that all work hard to regain and restore your hair health, which includes making them voluminous, reducing the breaking of hair, improving hair thickness, adding length, supporting overall scalp health, and removing follicle buildup.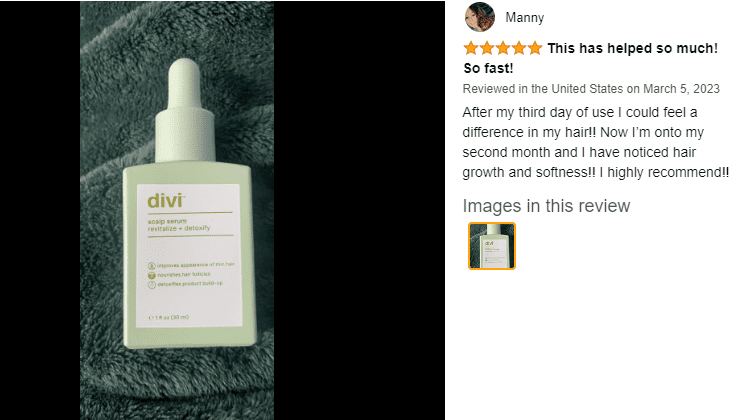 Can I leave the hair serum overnight?
It usually depends on the type f hair serum you use. Most hair serums allow you to leave the formula on your scalp overnight. These ingredients are weightless and have fast-absorbing properties that will enable them to be on your head without causing any irritation or buildup. You can easily forget everything and wash the formula out the next day without hassle. These serums can be applied daily and do not leave any residue that will clog your scalp pores.
What are the Divi Hair Serum Ingredients?
The Divi Hair Serum features many ingredients, including the most important ones: Copper Tripeptide – 1, caffeine, tea tree oil, and amino acids. The serum is also home to many secondary ingredients that help balance the mixture for your hair and act as amplifiers to bring those results faster. These are arginine, hyaluronic acid, eucalyptus oil, menthol, glycerin, etc.
Where to buy Divi Hair Serum?
Thanks to consumer demand, the product is available in plenty. You can find the serum from Amazon, Ulta Beauty, Walmart, and a couple more sites. You also have the option of visiting the brand's official website and making your purchase from there. Doing so will give you extra information about the product you may not find elsewhere. The serum is quite popular among haircare lovers, so hop a bottle into your beauty basket!
Closure
Not everyone will agree with your choice, but you will know better about your hair and its needs; that is why I have laid down this descriptive experience of the Divi Hair Serum Reviews for you to make a good choice. Most of the reviews online sway towards the positive side of the serum, where hundreds of users commented that they saw an increase in hair density after 3 months.
Others were delighted as the serum helped cut down frizziness, and signs of brittleness from their locks, which tamed their unruly tresses. However, action users were unhappy with the serum as it costs a lot and might not cater to everyone's wallet. Also, a few users revealed they saw the results as highly later than the said period. 
More on skin & hair care here:
Rebecca is a skilled writer with a passion for makeup and skincare. With years of experience in the beauty industry, she has a deep understanding of the latest trends and products and a talent for creating engaging content that resonates with her readers. Whether she's writing about the latest skincare products or sharing her favorite makeup tips, Rebecca's writing is always informative, entertaining, and inspiring.