Imagine you are out on a beach where you want to sip a coconut with a giant hibiscus in your ear while the wind plays softly in your locks. Just like a movie, isn't it? But in the real world, if you decide to react to this scene, make sure you carry the Best Hairspray For Humidity because it is either that or unruly strands on your head standing up in your pictures for attention!
The key step is to pick a hairspray that will smooth it all down without compromising your shine or drying out bonds. In this edit, we have broken down different options based on your hair needs to satisfy your locks, prevent individual strands from getting tangled, and keep your hands off your hair!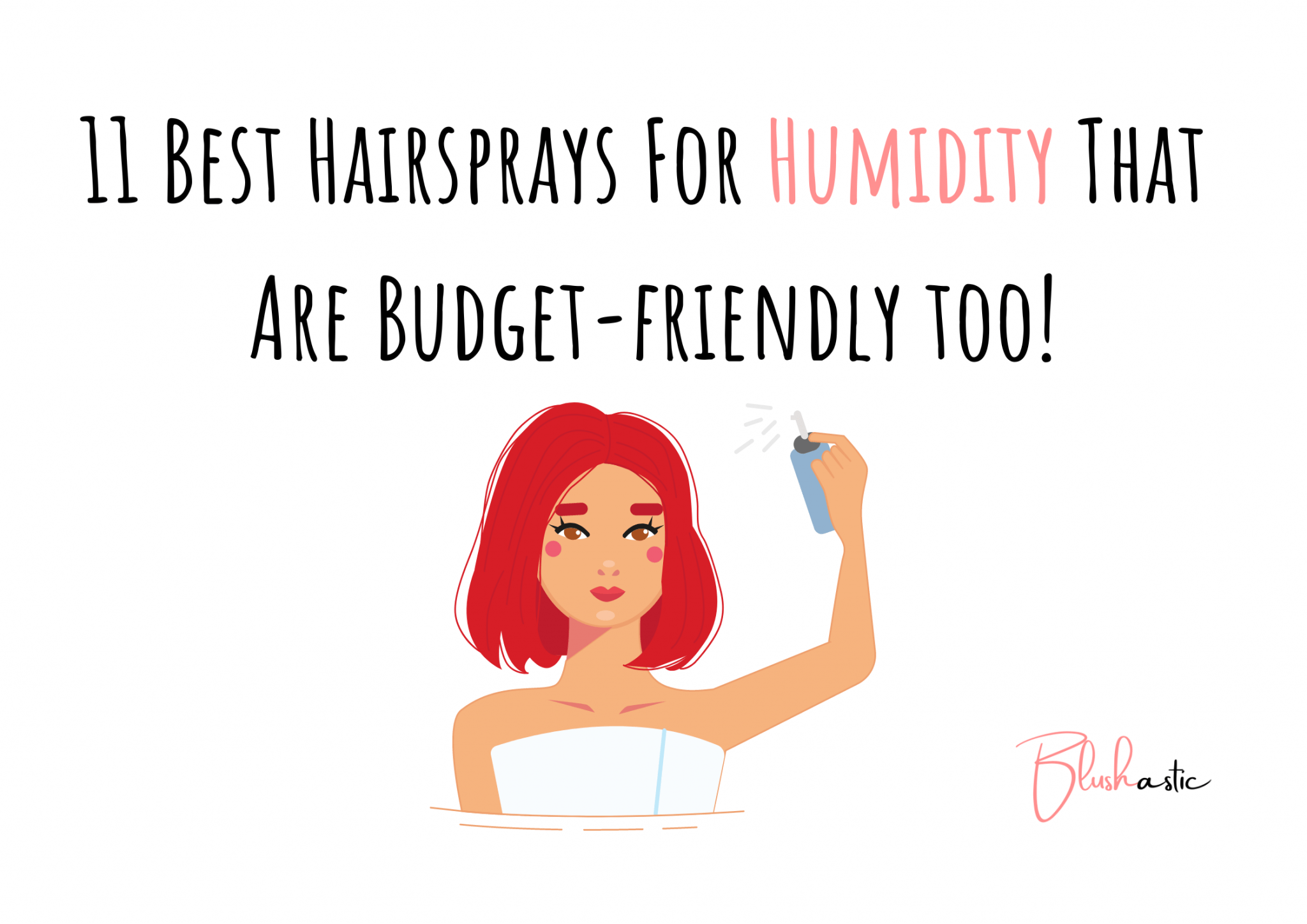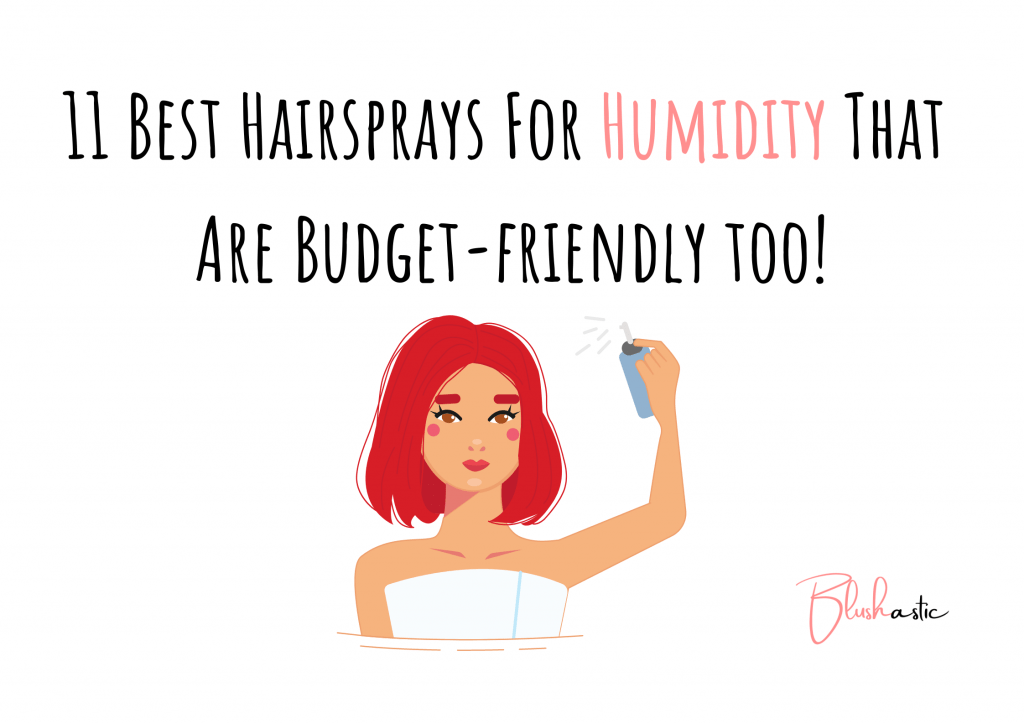 There are 11 thoughtful edits in this guide that we have curated for your hair that it might need in case of high humidity. Let us look at these options that will save you a trip to the salon!
Best Hairspray For Humidity | Zero Flyaways In Seconds
Summer is here, and it's time to pack up your old beauty routine and unveil a new one. Skincare might be the first thought that comes to your mind, but haircare cannot be ignored. Our hair is a significant part of our appearance, and the hot season might not always allow you to give your locks a temperature-soaring drying session! So, in this case, a good hairspray will come to your rescue and send all the frizz home, packing! All the named and reputed brands of the haircare industry will agree that this article of the Best Hairspray For Humdity for it features the top and leading names of the business.
Hairsprays for humidity are designed to combat humidity that messes up with the natural pH of our hair and increases the chances of hair damage due to prolonged exposure to the sun. A good hairspray will pamper your tresses by keeping your scalp clean and your locks nourished. They are responsible for leaving your split ends sealed in, which prevents breakage. So, give your hot tools a break, for it's time to show some much-needed TLC to your hair in humidity! According to beauty lovers, these 11 edits will show you how to do it right this season! Let us get on it!
TRESemmé Climate Control Finishing Spray
Moisture can be your hair's biggest enemy if you dont tame it properly. So, the TRESemmé Climate Control Finishing Spray claims to bring you its exceptional comprehensive protection formula against humidity. This formula features the hero ingredient keratin, which travels to the deeper layers of your hair and follicles to boost hair happiness, eliminate frizziness, and seal in the cuticles against environmental aggressors.
Olive oil encapsulates your locks with ample moisture to look shiny and lustrous wherever you go! The best part about bringing this spray home is that it helps tackle humidity and protects hair against harmful UV rays, which often steal away your hair's charm.
While Tresseme is loved worldwide for a reason, it might not be enough to deal with people's insecurities about their locks in public. While this product amplifies the vibrancy of all hair types, users should keep in mind that the spray comes with a floral and fruity scent and does not have a cruelty-free nature. While the fragrance is a plus for all those aroma lovers, it might be the reason for your headache if you are sensitive to scents. Apart from that, we are all hearts for this one!
Living Proof Flex Hairspray
If you want to give your hair extra love, then the Flex Hairspray from Living Proof ensures a seamless service! Your quest for weightless hairsprays ends here, for this product claims to offer your hair six times more protection from humidity without adding more weight to it. What users have been loving the most about this edit is the formula has been enriched with the brand's patented Healthy Hair Molecule, which plays the role of a unique polymer to shield your tresses against humidity.
Living proof Style Lab Control Hairspray, 7.5 oz
Flex gives flexible hold
Natural movement and humidity protection with a beautiful shine that never flakes
When used to style, flex builds, shapes and adds structure to any look and is completely lacerable without build up
This molecule penetrates deep into your hair cells and inner layers to condition your strands from roots to tips forming a protective seal. Your hair will love it even more because the brand has ensured that this composition is nowhere near harsh irritants like silicones, phthalates, and parabens, which can ruin the original pH of your locks. This cruelty-free way of pampering your hair provides static control and UV protection.
What might take away users' excitement is that the product contains artificial fragrance. On top of that, the scent has a very medicinal vibe and might irritate your senses. This herbal scent might disappoint users not used to having an aroma in their beauty products. On top of that, consider other options because the hold is very light.
Kenra Volume Spray
The Kenra Volume Spray 25 can be your hair's BFF if you have significantly less time and too many people to impress with those gorgeous locks! What stands out the most about the spray is that it gives you a promise of super hold for 120 hours immediately without causing your waves to flake. The fast-drying formula has a silicone-free composition, allowing it to sit on your hair without causing any irritation or heaviness.
The product's natural scent is loved by many and can enlighten your mind compared to other bland hairsprays. The styling hairspray is resistant to wind and humidity under all circumstances, be your hair of any type. Users have been going out to introduce this baby in their vanity for all the right reasons. Its ability to keep your hair in place even in the face of environmental stressors is commendable.
While there is everything to love about this option, some users pointed out that this might even cause buildup on your scalp. The bottle's nozzle tends to clog and might give you a smoother spritz than you wish. Apart from all that, if fast-drying sprays are your thing, you know what to pick!
L'Oreal Paris Elnett Satin Humidity Resistant Hairspray
If you love painting your hair pink and blue and often have to think about color-safe options in hairsprays, then the L'Oreal Paris Elnett Satin Humidity Resistant Hairspray will be your best deal! Infused with micro-diffusion technology, this edit has a brushable texture that is safe for colored hair without exposing them to humidity and frizziness. This long-lasting hairspray provides resistance against moisture for 24 hours without leaving any residue behind.
Sale
L'Oreal Paris Elnett Satin Extra Strong Hold Hairspray - Color Treated Hair 11 Ounce (1 Count) (Packaging May Vary)
Elnett Satin For Color Treated Hair is a long-lasting, extra strong hold brushable hair spray with a clean, soft finish; Never stiff or crunchy, Elnett controls flyaways, holds curls, and resists humidity all day long
Extra Strong Hair Spray: This humidity-resistant, long lasting, firm hairspray for women and men locks hairstyles in place for hours, without leaving hair hard or flaky; Disappears with the stroke of a brush
How will you style it: Whether your style is curly, wavy or straight, this extra strong hold hairspray holds your look in place for hours, whether you need to slick strays into place, hold an updo, or preserve your curls
Elnett comes in a variety of sizes and formulations for all hair types; Available in Extra Strong Hold, Travel Size hairspray, Extra Strong Hold for Color-Treated Hair, Unscented, Extra Strong Hold Precious Oil for Dry, Damaged Hair and Strong Hold
Complete The Look: Wash first with EverPure Sulfate Free Shampoo and Conditioner
The usual problem with hair sprays is that they do not cover the surface area of your locks like you want them to, but not this one! The exceptional quality of this hairspray involves coating your tresses uniformly, which monitors any kind of flyaways and keeps your hairstyle in place.
Feel free to brush them however you want; there will be no flakiness. Also, if you have colored your hair in the past and you are afraid that you have damaged it way too much, then you can also go for the extra potent hold variant of this hairspray, and it will do the needful! What we dont like is that the hairspray possesses an artificial fragrance that gives off a powerful scent to the senses.
SexyHair Big Root Pump Plus Humidity Resistant Volumizing Spray Mousse
Do you often wish that your hair would go through the night without looking liek it just came out of a fighting ring? We have something to make your worries less worrisome. The SexyHair Big Root Pump Plus Humidity Resistant Volumizing Spray Mousse is an edit that has managed to climb up many hit lists like Cosmopolitan, PinkVilla, etc.
Stop touching your hair unnecessarily; this crunch-free option will give your locks a stronghold so that your curls stay in place and behave when you are out! With a rating of almost 4k on Amazon, this hairspray also adds fluffy volume to your crown. The next time you go hairspray shopping, make sure to pop this one in your basket, for everyone in the cosmetic sector is going crazy after its texture!
Some users reported that the formula has a stinky smell which might not be on your wishlist. On top of that, it does not protect your hair against heat waves and does not have a cruelty-free comspotion. You should consider other options if these reasons are outside your beauty basket.
Garnier Fructis Flexible Control Anti-Humidity Aerosol Hair Spray
Non-sticky, check. Lightweight, check. Zero residues; also check! The Garnier Fructis Flexible Control Anti-Humidity Aerosol Hair Spray has joined the Best Hairspray For Humidity Race. It possesses all such attributes you would want haircare to have before walking into an atmosphere filled with moisture and heaviness.
Garnier Fructis Style Flexible Control Anti-Humidity Hairspray, Strong Flexible Hold, 8.25 Ounce
Garnier Fructis Style Flexible Control Hairspray provides strong flexible hold and natural, healthy looking movement; With up to 24 hour hold and anti humidity protection, your style stays touchable even in extreme humidity
Frizz Protection Hair Spray: Our strong, yet flexible hold hairspray, infused with bamboo extract, keeps you in control of your style for 24 hours; Added frizz control ensures bounce back hold that lasts all day
Nourish and Style with Garnier Fructis: From Mega Full to Anti Frizz hair products Garnier has shampoos, leave in conditioners, hair masks, texturizing sprays and more to help you care for your hair your way
Over 100 Years of Pioneering in Hair Care: Since 1904 Garnier has blended naturally inspired and derived ingredients into breakthrough formulas; Nourish your hair with hair color and care from Garnier
Inspired By Nature: Garnier carries an array of products for your hair and skin care needs, from shampoos, color care and styling products to formulas that cleanse, moisturize and repair skin
Hairsprays usually weigh your hair down after a specific time, but this spray isn't giving your hair that trouble! That formula has no crunchy stiffness, so your hair gets the perfect hold it desires.
The presence of bamboo extract amps up your experience as it has been infused to amplify the vibrancy and color of your locks. This gives your hair that much-needed bounce and provides a 24-hour long-lasting hold even in the face of 90% humidity. The refreshing fragrance will also boost your breath any time of the day!
Tamping down your flyaways can be a very hectic job. And this only worsens when you use the wrong things in your head. While the Garnier Fructis Flexible Control Anti-Humidity Aerosol Hair Spray does an excellent job individually, it might be bothersome for some users as it is best suited for those with finer hair. So, if your locks are troublesome, coarse, or bumpy, it is better to have other options onboard. Also, the spray isn't cruelty-free.
KÉRASTASE Discipline Anti-Frizz Smoothing Spray
Suppose you want your hairspray to tell an aromatic story to the world while you move past them; then, it's time to make some magic happen! How will you do it? The KÉRASTASE Discipline Anti-Frizz Smoothing Spray claims it can make your job easier here! The spray has top notes of green petitgrain and violet petals, middle notes of lily, white rose, and sandalwood, and base notes of iris and vanilla, which is like a sensory experience for users in a single platter!
KERASTASE Discipline Fluidissime Complete Anti-Frizz Care Spray for Unisex, 5.1 Ounce
Fluidissime Anti-Frizz Spray: A complete treatment for combating frizz while offering thermal protection for unruly hair. Anti-frizz spray & blow dry heat protectant for smoothing frizzy hair
Benefits: Complete treatment for combating frizz and offering heat protection. Enriched with Morpho-Keratin and Xylose, it evens out and smooths hair fibers creating shiny hair
Additional Benefits: Designed to smooth & restore hair fiber, protect from heat damage, and make blow-drying faster. Provides necessary heat protection for up to 72 hours with 450°F thermo-protection
Suggested Use: Shake, then apply 4-5 sprays to clean, towel-dried hair. Work through hair with fingertips, then comb evenly along lengths. Follow with air-drying or blow-drying, do not rinse
Discipline Collection: Suggested to be used with smoothing shampoo, mask & anti-frizz spray. Cleanses the fiber from root leaving hair soft and easy to untangle, mask to detangle & smooth the hair and anti-frizz spray for protection
The primary benefit of using this spray in your daily routine is it offers you 450-degree heat protection, and 72 hours of frizz control will smoothen all your nasty flyaways and add a luminous effect. When you put the formula all across your strands, it also helps in softening your locks for a quicker and fuss-free blow-dry experience after showering!
The critical ingredient called Morpho-Kératine™ Complex is responsible for restoring the hair fibers to keep frizziness at bay and improve manageability. While the formula has other incredible elements, like Xylose which combats high temperatures and protects your hair, it might not be a wallet-friendly option for most haircare lovers.
Oribe Superfine Hair Spray
Infused with a super energetic formula of unique copolymers and antioxidants like tocopheryl acetate, retinyl palmitate (vitamins E and A derivatives), and pro-vitamin B5, the Oribe Superfine Hair Spray is leading many hot lists when it comes to picking out one of the most-sought-after hairsprays. Every ingredient in this power-packed composition is here to spoil your hair in the best way possible and fulfills unique functions to revive your hair's health.
Sale
Oribe Superfine Hair Spray, 9 oz
Lightly scented with a light-to-medium hold
Sheer high-performance finishing spray
UV protection
Super fine spray pattern for ease of application
Paraben-free, sulfate-free (SLS & SLES), gluten-free, crutely-free, vegan.
For example, panthenol or vitamin B5 is responsible for swelling your hair shafts, pumping up your actual volume and thickness to increase density. This adds more fullness to your appearance and shields your hair from humidity. The formula is naturally vegan and steers clear from parabens, sulfates, and gluten. Keep your blowout protected with this spray, as it features UV protectants that prevent your hair from losing its color and also nourish keratin-treated hair.
Despite all the good parts, many things have been pointed out, which may arouse thoughts of doubt in your head regarding the cult-favorite Oribe Superfine Hair Spray. The spray bottle is tiny and might need to be better. It comes with a very fat price tag attached to itself so that it will only cater to the budgets of some kinds of people. Some artificial fragrance is often frowned upon by users sensitive to such smells.
OGX Smoothing + Shea Sleek Humidity Blocking Hairspray
Many people are crazy about that unbelievable shine that glides on your hair like silk but vanishes as soon as the sunlight is gone! So how do to get your hair to have this sun-kissed glow without inviting the harmful stressors present in it? The OGX Smoothing + Shea Sleek Humidity Blocking Hairspray claims to be your holy grail in the beauty arsenal so that your hair looks healthy and lustrous in the long run.
OGX Smoothing + Shea Sleek Smooth Style Spray, 6 Fl Oz
SMOOTH & PROTECT: Protect strands against extreme heat for amazingly smooth style. Our Shea Sleek Smooth Style Spray, infused with shea butter & marula oil, provides smooth perfection with or without heat.
SLEEK & CHIC: This style spray helps speed up blow dry time & provide high heat thermal protection. Harness the power of shea butter & marula oil to keep strands looking & feeling healthy!
BEAUTY PURE & SIMPLE: OGX products are inspired by nature. We don't try to make hair look "perfect" because we'd rather make hair look fuller, smoother, curlier, or bouncier & smell irresistible.
WHAT HAIR WANTS: Whether you need quenching moisture for curly hair, protection for color treated hair, blowout cream or matte pomade, OGX hair care products are designed to bring out your best.
REAL QUALITY, REAL BEAUTY: Unattainable looks don't inspire us but originality does. OGX hair & skin care product collections are here to help you look your best! We're beauty, pure & simple.
The humidity-blocking spray nourishes your hair from roots to tips so that no dryness is left, and your locks feel easily breezy in the wind. Ingredients like shea butter and glycerin are emollients that make your hair feel as soft as a pillow!
While people all over the beauty globe rave about OGX and the ethereal smell its products come wrapped with, this hairspray might not be appreciated for its powerful scent. Also, users have been dissatisfied with this edit, for it is less suitable for thicker, curlier hair types and is not cruelty-free. Also, if you want to improve your hair's appearance without stuffing in many chemicals, choosing this will be the right call!
Design Essentials Reflections Liquid Shine Hair Spray
You can always find the Design Essentials Reflections Liquid Shine spray on your list when it's all about hair! The reason behind this is the brand uses a scientifically advanced formula that aims primarily to remove frizz and flyaways and prevent your hair from looking dull all 365 days. We usually look for lightweight recipes for pampering our hair, and this spray fulfills this exact need which is crucial above all.
Sale
Design Essentials Reflections Liquid Shine Humidity-Resistant Hair Polish Spray, 4 Ounce
Thermal Protection: Our Reflections Liquid Shine is a lightweight formula that provides thermal protection during heat styling and leaves all hair types looking luminous
For Relaxed and Natural Hair: Help beat frizz and flyaway hairs with this hair sheen spray that not only keeps hair looking healthy, but helps lock in moisture for longer lasting hydration; Hold hair spray mist bottle 6-8 inches from hair and spray evenly
Maximum Protection: This spray helps fight heat damage from blow drying, flat ironing, curling irons and wands and works on both wet and dry hair
Great for Dry Hair: Specifically formulated for wavy, curly, coily and kinky textured hair from normal to dry, and color treated hair or chemically relaxed textures to revitalize the hair's natural luster
Design Essentials: Everyone deserves to feel beautiful and confident; With over 30 years experience, trust Design Essentials to empower you to look and feel your best; Every purchase is backed by the Design Essentials guarantee
Unlike others, this formula leaves your hair looking silky and smooth without adding any heaviness to your locks. According to users, the procedure is oil-free and conceals your hair so that it does not come in direct contact with heat damage. Suitable for all hair types, this formula is also very flexible, giving you the luxury to apply it on damp and dry hair.
If you are looking for the best experience for your hair, it will require a lot of research and energy. While the Design Essentials Reflections Liquid Shine Hair Spray checks most of the checkboxes that you will need to bring your hair out of its cocoon, it cannot be denied that the composition of this hairspray might leave your locks feeling a bit clogged, greasy, or heavy. Some users also reported that they are not a big fan of its scent.
IT Haircare MEGA Freeze Extreme Hold Hair Spray
Keeping your hair in one place without looking messy is not always easy. You might have to take help from certain products you previously thought your hair didn't need. This Mega freeze spray is just what your hair demands and it comes in an exotic blend of vitamin B5 and hydrolyzed wheat proteins to do that job. This mixture strives hard to repair and rejuvenate your locks from their lackluster, removing any frizz or dullness.
IT Haircare MEGA Freeze Extreme Hold Hair Spray | 7.75 Oz. | Vitamin B5 & Hydrolyzed Wheat Protein | Humidity Resistant | Optical Brighteners for Enhanced Shine | 24 Hour Hold Fast-Dry
THICKENING FORMULA: We've included Vitamin B5 and Hydrolyzed Wheat Proteins to repair and renew damaged hair, as well as thicken and volumizing your hair, creating big and sexy hair that you've always wanted.
ENHANCED SHINE: Our hair spray is made with Optical Brighteners to provide a luxurious look with enhanced shine and 100% increase in light reflection.
LUXURY TREATMENT: IT MEGA Freeze Extreme Hold Hair Spray gives you the luxury, professional, treatment at home. Our spray will not make your hair feel sticky and is flake resistant. Our product also washes out of hair incredibly easy with no build-up!
UV AND WEATHER PROTECTANT: The IT MEGA Freeze Hair Spray will keep your hair in place no matter the weather - it is humidity resistant, as well as protects your hair from harmful UV rays that can cause damage to your hair.
This formula helps tackle damaged locks and infuses the thickness of strands and extra volume, which we all secretly wish for. The optical brighteners in this formula boost shine, lock your hair in place for 24 hours and provide heat protection without feeling sticky. Users love that it comes with a fast-drying formula that offers multifold benefits like color-safe, flake-resistant, and shielding your hair against UV rays and humidity.
The haircare business needs to be seamless, so the MEGA Freeze Extreme Hold Hair Spray from IT may bother you. This is because of the poor quality pump that the spray comes with, which makes it challenging to use efficiently.
FAQs | Best Hairspray For Humidity
Does hairspray help with frizz from humidity?
Yes, there are different hairsprays for different concerns, and you can use the right ones to reduce the effect of humidity on your locks. These humidity-resistant hair sprays eliminate any frizz from your hair, allowing it to breathe without damaging it with loaded moisture. This is exceptionally beneficial to users who live in places with a lot of humidity in the atmosphere.
Does hairspray damage hair?
Using only a hairspray will be enough to manage your hair once you can no longer retrieve it back to its original state. But your hair might lose important qualities like natural shine, smoothness, texture, or density. This is because of the heavy buildup they cause.
Is it OK to use hairspray every day?
It depends upon your hair health and type when it comes to usign hairsprays daily. These formulas usually have a lot of chemicals in them, which might do more harm than good to your hair. For example, they might cause more dryness, brittleness, itching, or laking. But sometimes, our situation or profession leaves us with no other choice. If you are forced to use hairsprays daily, then make sure to follow a full-fledged haircare routine to improve the condition of your scalp.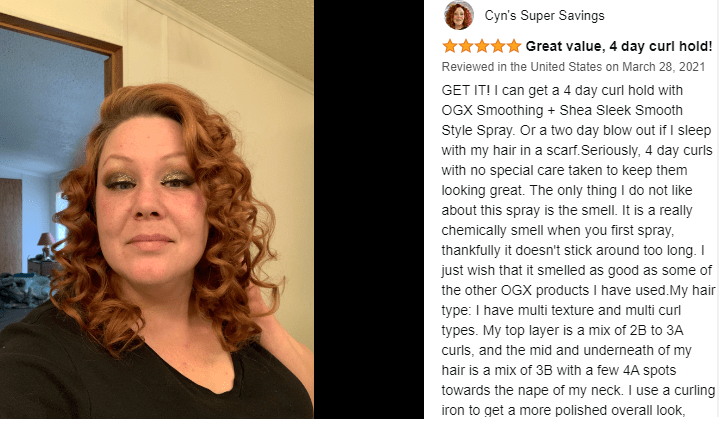 What are the disadvantages of hairspray?
Incorporating hairspray in your routine might not always be all roses and unicorns, sometimes it also brings many disadvantages like they are usually taxing on your purse, it might induce hair fall for a certain period, it might add buildup, which clogs your pores more, they only last for a short time, and might even sometimes lead to irritation, itching, or scalp infection. Using hairsprays daily also prevents you from combing your hair, which contains the natural oil on your scalp from benign equally distributed.
Can hairspray cause hair thinning?
If you are usign hairspray too often compared to your hair type, it might cause temporary hair thinning, but it will not cause complete baldness. Instead, your hair follicles will become weak, exposed, and damaged, making your hair more and more brittle until proper care is taken. This will even happen if you are usign too many optional products. So make sure you stick to the rules while using hairspray, and choose the right one according to your hair or scalp health needs.
Closure
You know you have done your part when your hair looks just liek it does on TV when those models and actresses wear it seamlessly without care. Everything seems so much in place, and it is almost too good to be true! But this edit of the Best Hairspray For Humdity proves it is true! Now, even you can have photogenic locks with no flyaways in them for hours and tell people about your haircare secrets! Most formulas mentioned here are eligible and contain rare and exotic blends that work hard to boost the wellness of your locks. Users revealed that most of these treats are undetectable when you spritz them, so there is no fear of judgment!
However, some formulas might make you conscious because they are heavy that your feel like your scalp can't breathe! Nonetheless, these options are the best way to keep humidity out of your hair's way, and we are ready to dive right in!
Marilyn's deep interest in fashion, beauty, and lifestyle has led her to pursue a fulfilling career as a freelance writer and blogger. With her bachelor's degree in fashion design from the Fashion Institute of Technology, she has developed a keen eye for style and trends, making her well-equipped to offer valuable insights into the latest fashion and beauty trends.