Fiera Cosmetics is one of the only makeup lines explicitly designed for ladies over forty. By developing products exclusively for older skin types, which differ significantly from the majority of makeup available today, they are upending the makeup and beauty industries. You've come to the right article if you seek a concealer compatible with your skin type. Here, we'll share our in-depth understanding of Fiera concealer and assess its efficacy using genuine Fiera concealer reviews.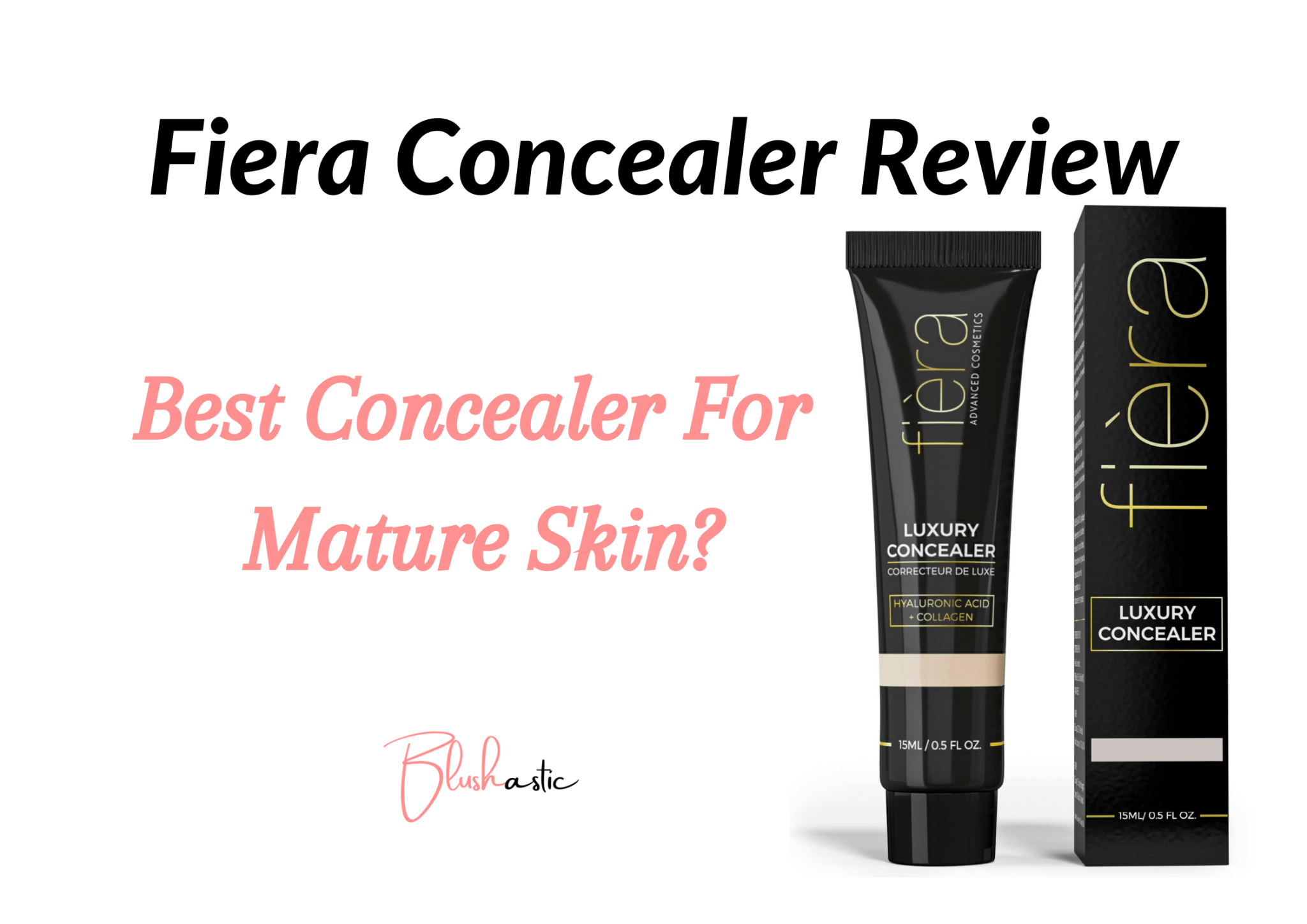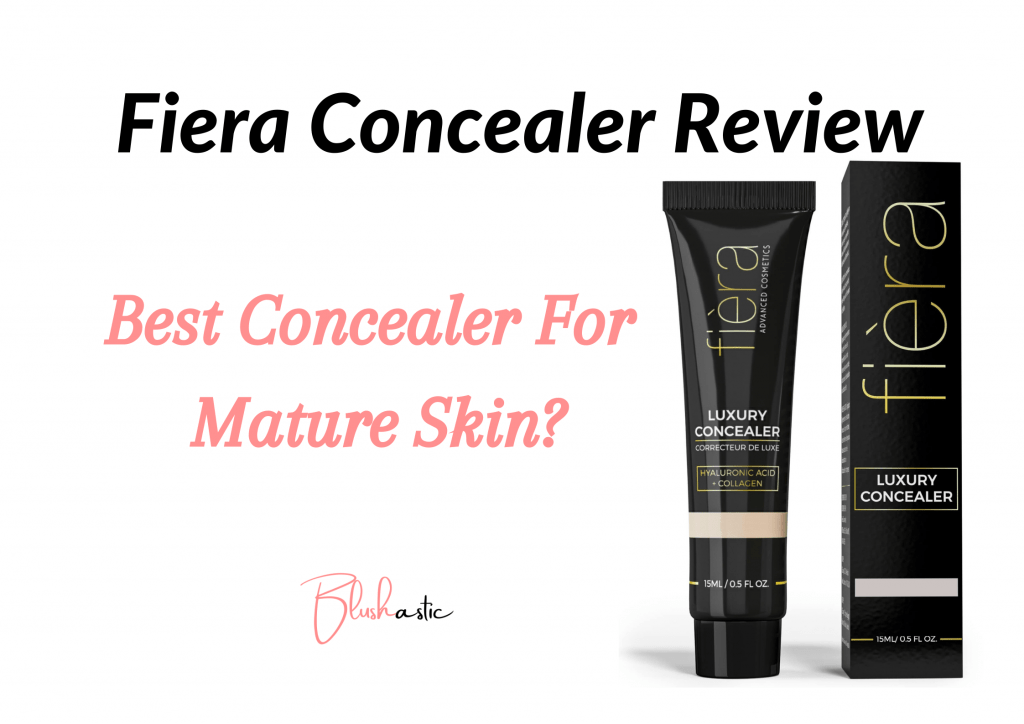 Fiera Luxury Concealer is the only concealer for women over forty that provides full-day coverage without being cakey. Additionally, effective skin care chemicals are working "behind the scenes" to lessen apparent indications of aging and give you firmer, healthier, and more youthful-looking skin.
Fiera Concealer Reviews | True To Its Claims?
Concealer is among the most useful makeup items to keep on hand. By blending pigments into the skin, concealer covers up flaws, making it essential in your makeup kits. Because issues like dark circles, fine lines, and pigmentations become more evident as we age and demand special attention, Fiera Cosmetics developed concealers with the best formulas to address them.
Fièra Luxury Concealer & Skincare - 2-In-1 All Day Coverage With Anti-Aging Ingredients - 0.5 FL. OZ./ 15ml Neutral Beige Color
2-IN-1 CONCEALER - The only concealer of its kind for women over 40 that combines both makeup and anti-aging skincare in a single product. Offers all-day coverage that never gets cakey or settles into fine lines. While the high-quality skin care ingredients reduce signs of aging and giving you firmer, healthier, and brighter looking skin in the long term.
IMPERFECTIONS GONE - Dark circles, bags under the eyes, redness, hyperpigmentation, damaged blood vessels, age spots, and discoloration are all concealed while anti-aging skincare ingredients like vitamins, hydrolyzed collagen, hyaluronic acid, lecithin, and antioxidants work behind the scenes to make your skin look younger.
FORMULATED FOR MATURE SKIN - Skincare that actually works because it was designed for 40+ year-old skin. This formula contains scientifically proven ingredients to help combat the most common signs of aging such as dryness, dark spots, or wrinkles. Cruelty free, No added parabens or GMOs.
LESS IS MORE - Achieve flawless, full-coverage with our concentrated concealer – just use 1/4th the amount you'd normally use for concealer, warm up, blend out, and enjoy a stunning complexion using minimal product!
OVER 400K SOLD - Don't take our word for it, trusted and used by more than 400K women worldwide. Gives a great illuminating coverage without looking heavy and active skincare working behind the scenes for ageless beauty.
The production of Fiera Concealer happens in the USA, given its unique skin issues and climatic factors. The concealer is paraben- and cruelty-free, making it safe for everyone to apply. It is also non-GMO certified, making it chemical-free, and includes stringent testing, traceability, and segregation provisions.
Fiera Concealer Ingredients
Sodium Hyaluronate: Sodium Hyaluronate comes from hyaluronic acid, which helps retain water in the skin, providing maximum moisture. By boosting skin hydration, it lessens dryness and flaking.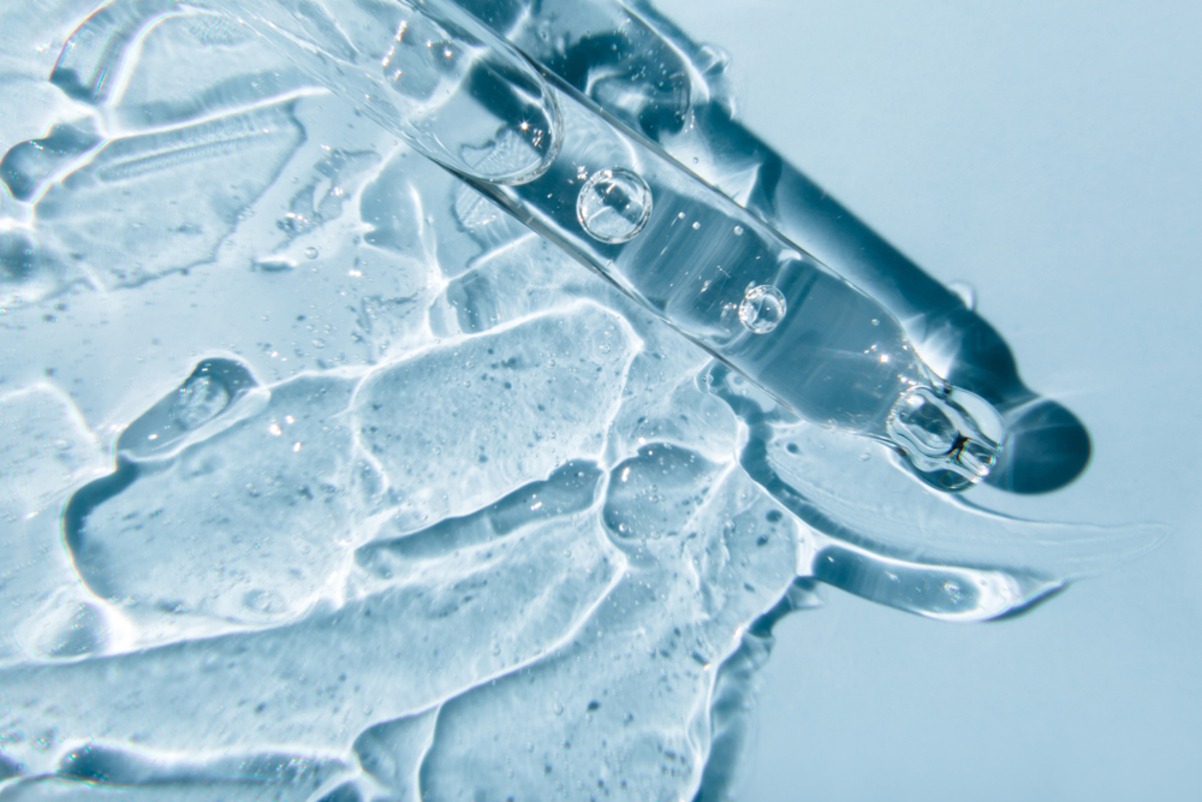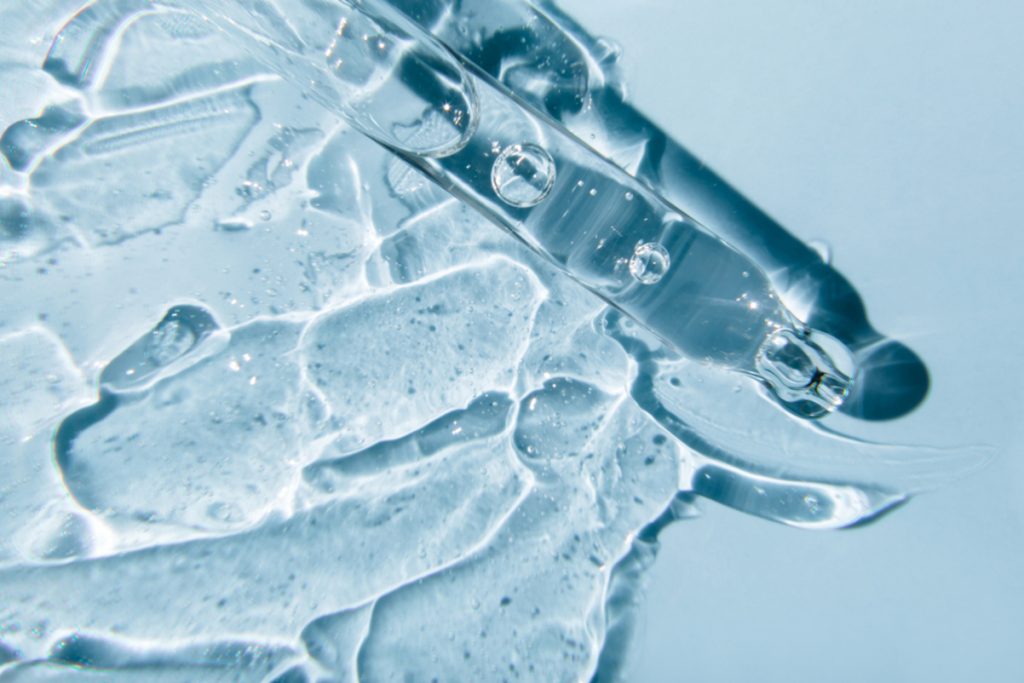 Lecithin: Lecithin in skin care formulations softens skin, promotes water retention, and smoothes skin texture as it is mainly present in fatty tissues, which reduce as aging occurs in women.
Vitamin C: Vitamin C is a crucial ingredient in makeup routine as it is an antioxidant that helps brighten skin. It also prevents fine lines and boosts hydration in your skin.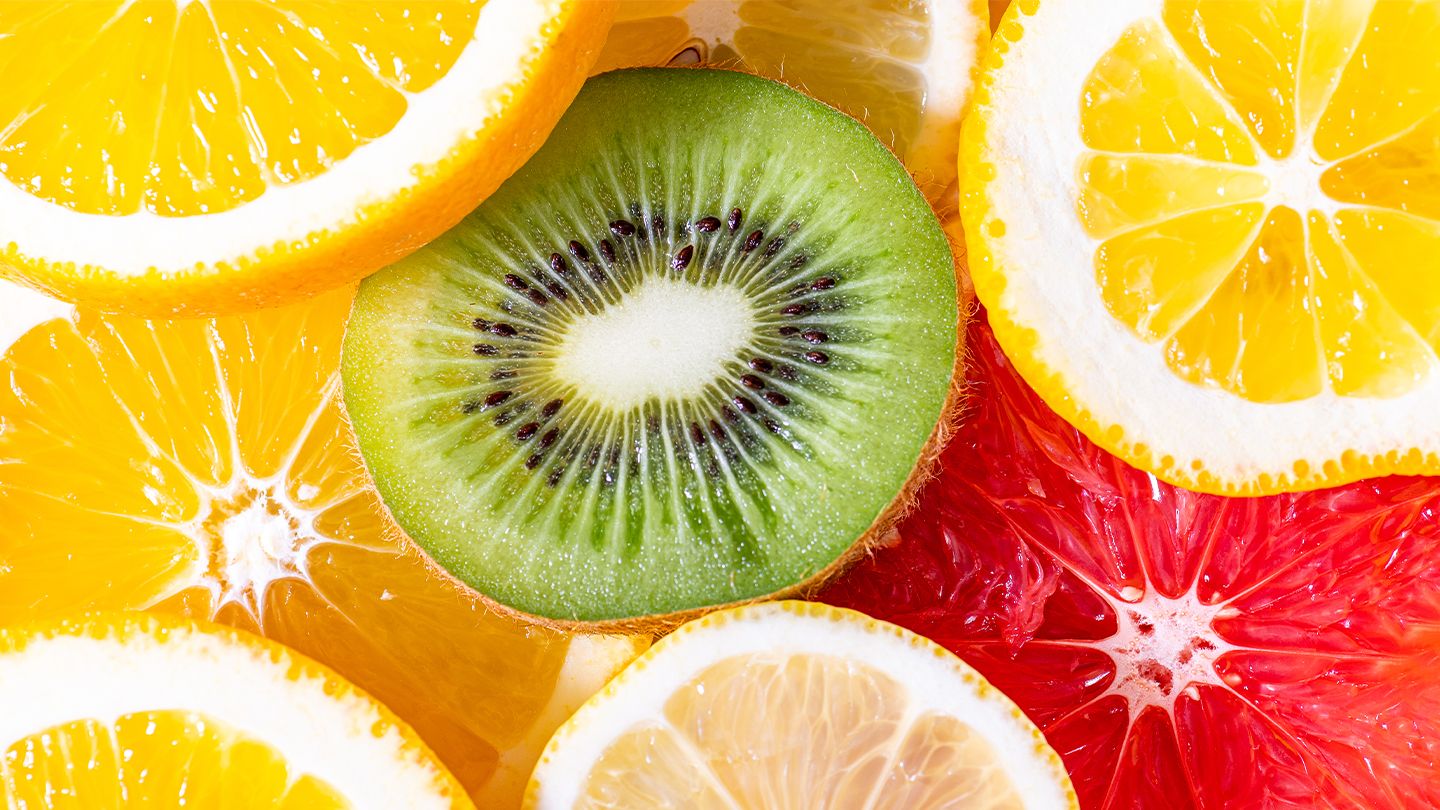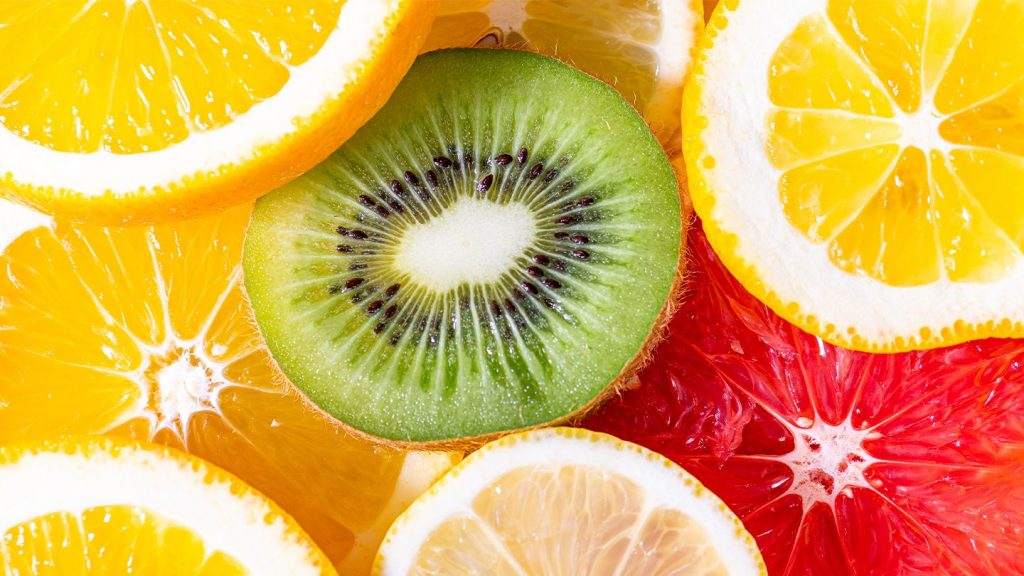 Hydrolyzed Collagen: Because mature skin cannot produce enough collagen by itself, collagen supplements are necessary as they help improve the skin's elasticity.
Haloxyl: This ingredient was added to Fiera Concealer specifically to help with dark under-eye circles. Skin brightening and skin tone balancing are both benefits of haloxyl.
Vitamin E: Vitamin E protects your skin while lowering inflammation, just like vitamin C. It also shields the skin against harmful sun radiation.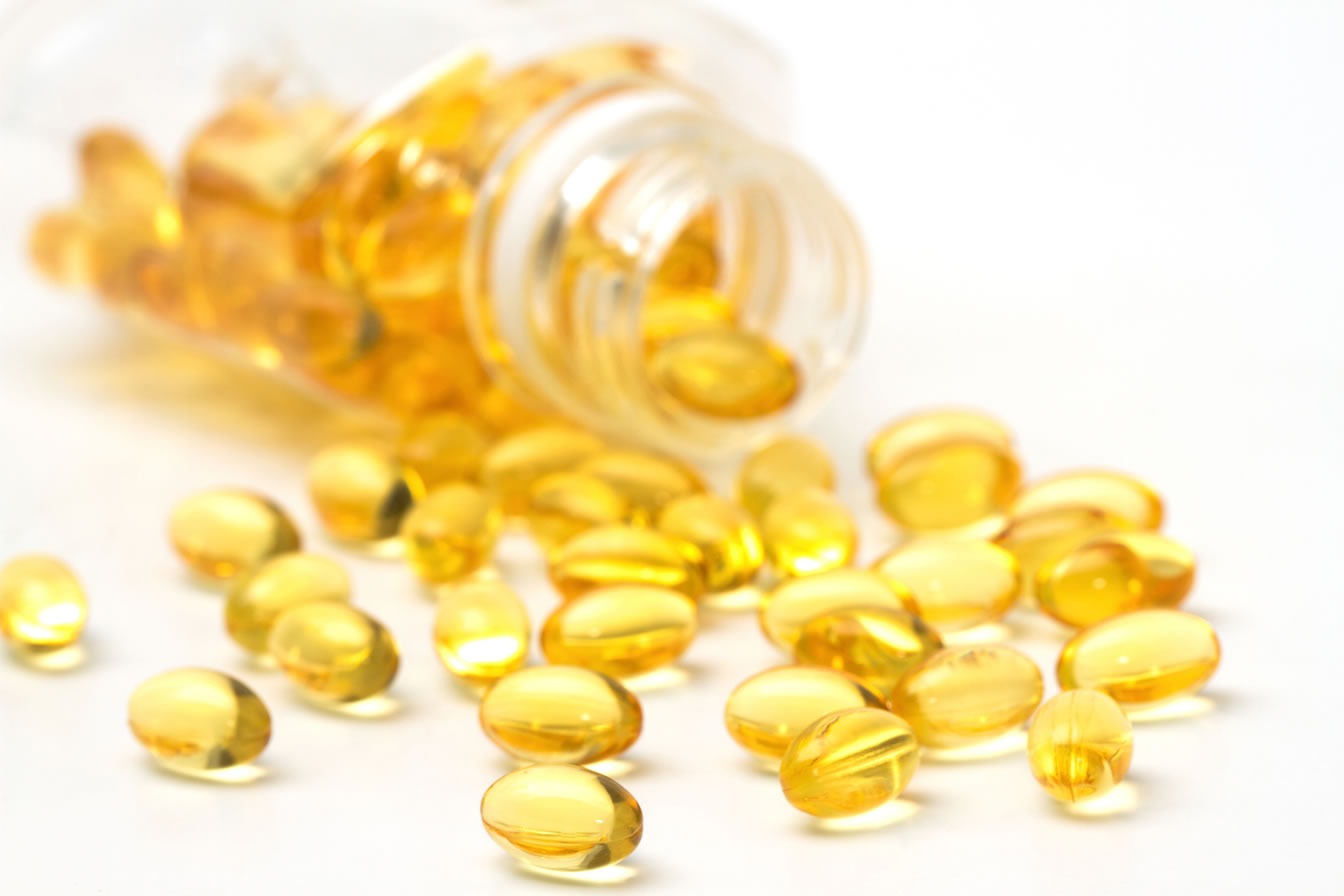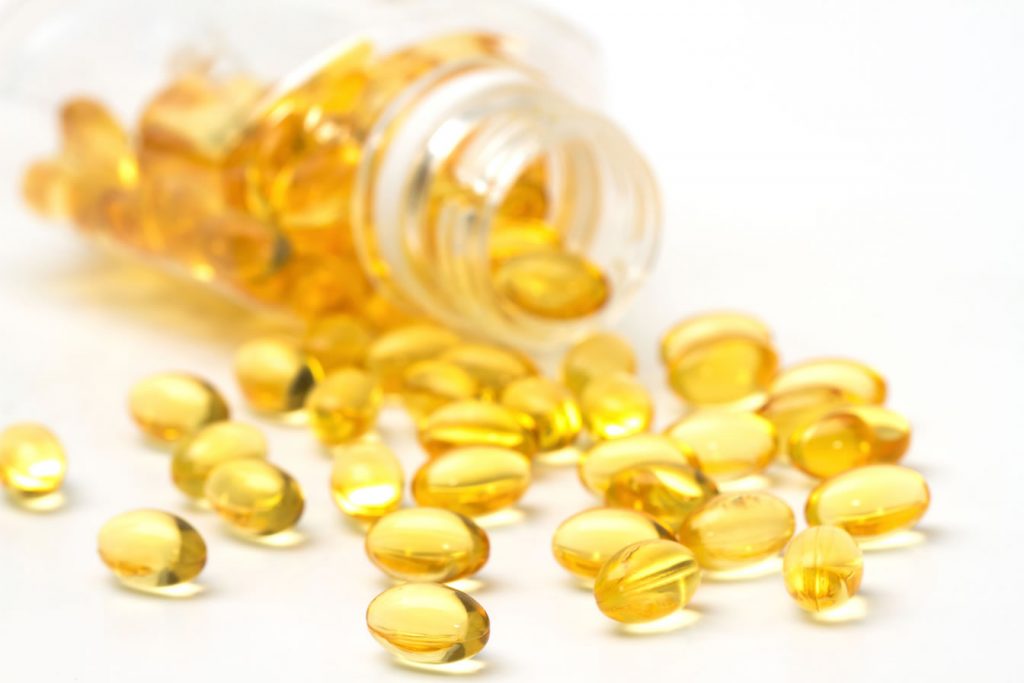 Benefits of Fiera Concealer
Instead of a generic formula designed for younger, smoother, "wrinkle-free" skin, this product exclusively caters to 40 years or older skin with more texture, dark spots, or wrinkles.
It performs as a convenient 2-in-1 concealer and foundation that ensures you require fewer steps in your morning cosmetic regimen and saves money by not having you purchase a separate foundation.
The Fiera concealer is available in five shades to cater to different skin tones.
Reapplication of the concealer is unnecessary because of the lightweight, all-day, full-coverage formula that doesn't dry out and stays out of those tiny wrinkles.
It has more pigmentation to conceal dark spots, dark undereye bags, and blotchy skin without becoming thick or cakey.
Reduces the appearance of smile lines, crow's feet, under-eye circles, and mouth wrinkles throughout the day as opposed to becoming a highlighter for these wrinkles.
Because sodium hyaluronate, vitamins C and E are present, it feels moisturizing and weightless, much like your skin.
Additionally, lecithin and sodium hyaluronate, two powerful anti-aging and anti-wrinkle compounds, are included.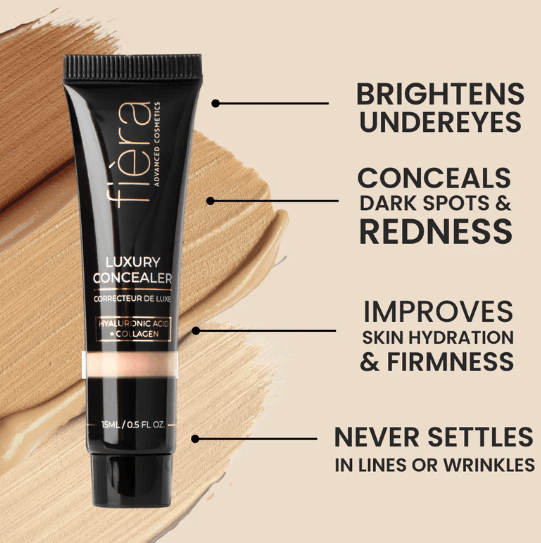 Drawbacks of Fiera Concealer
The Fiera concealer is available in only five shades, making it hard for women with shades between them to achieve the desired look.
Because of its creamy formulation, you cannot use brushes with natural bristles to apply Fiera concealer. Instead, you must use only synthetic brushes for application.
Fiera concealer is cream-based, so it can feel sticky if used excessively in a single use.
How To Use Fiera Concealer?
Wash and Preparation
Apply on a clean, well-moisturized face for maximum benefits and the best moisture retention. After washing, we advise using a skincare routine to hydrate and nourish your face and neck intensely, laying a lovely foundation for your makeup.
Application
Warming up your concealer helps get a better-finished look and provides more coverage. To warm up your concealer, rub it between your fingers gently. Using just an inch of concealer can give you maximum coverage on your face and neck. Remember that less is more.
Choose your Coverage
Apply extra Fièra concealer to the face and blend it as a foundation over the entire area for long-lasting full-facial coverage. Or only use it as a spot or under-eye concealer.
Enjoy ageless beauty
Enjoy the comments that say, "You look so good!" and beauty that knows no age, as the concealer won't become cakey or settle in your fine lines.
Fiera Concealer Customer Reviews
A user named Shanice said, "I ordered two concealers, one for myself and one for my mom, who was planning to get plastic surgery for dark circles. When she used Fiera concealer, she was surprised by how incredibly it eliminated her dark circles. It worked wonders. It helped me and my mom hide dark spots while providing a smooth skin-like texture."
Another user said, "The Fiera concealer is amazing and provides luminous coverage without being cakey and heavy on the skin. I often have issues finding products that provide proper skin coverage since my early twenties but never have encountered such an amazing product."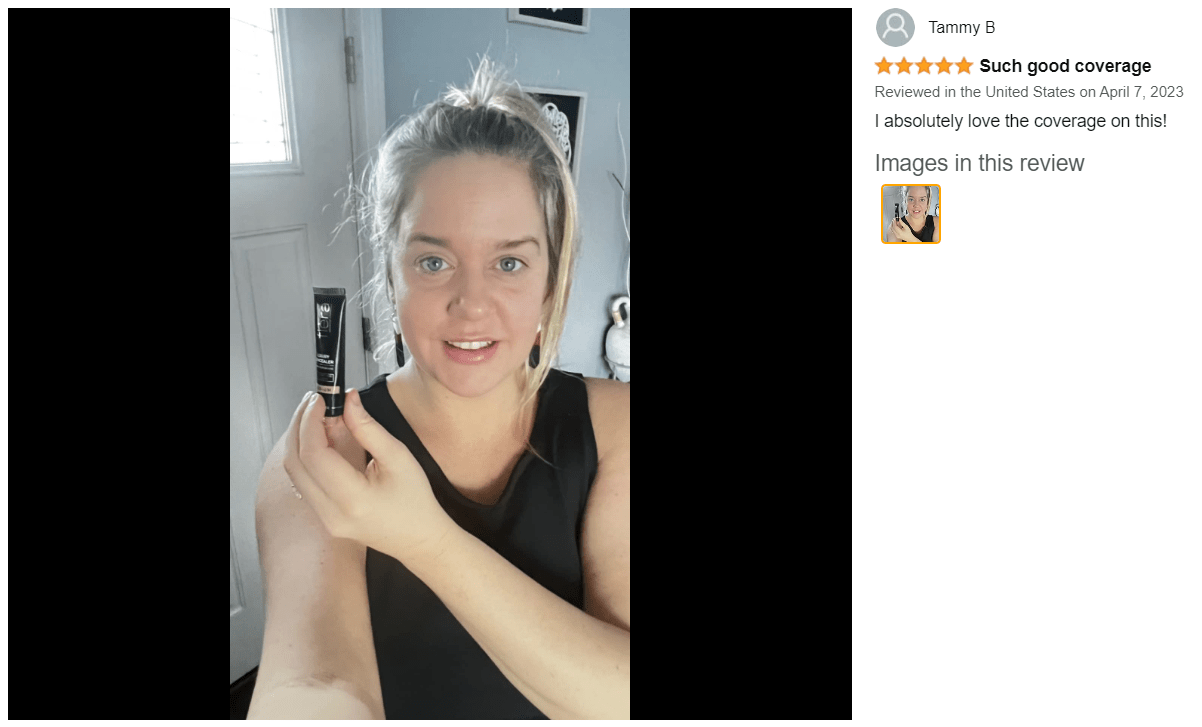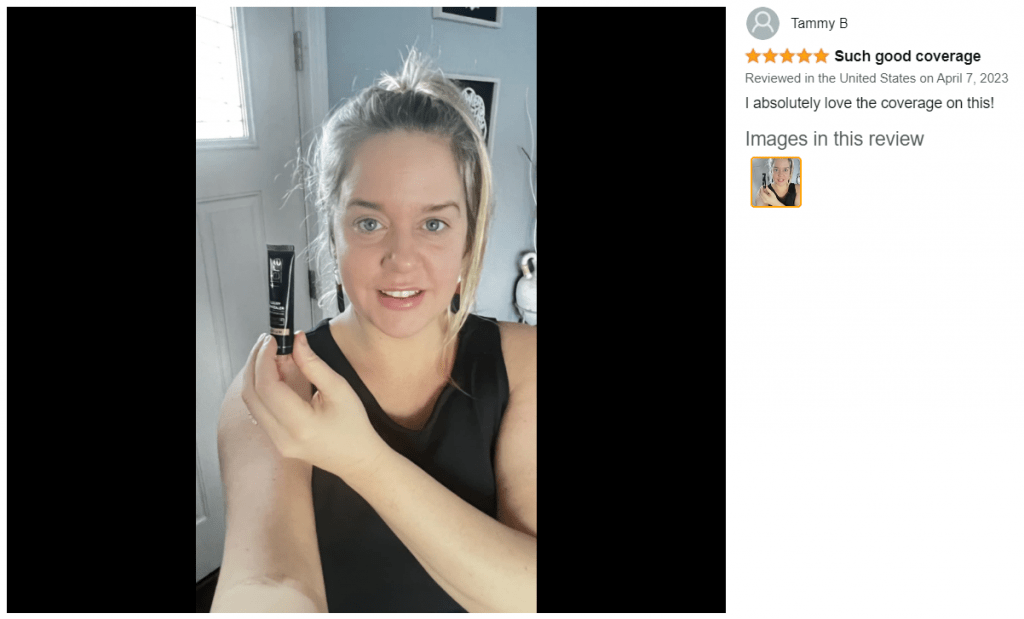 While discussing Fiera Concealer, Nancy said, "While browsing the internet, I came upon Fiera Concealer, which claimed to moisturize skin with its hydrating ingredients. I had to try it for myself, and indeed, it replaced the job of a moisturizer. It provided skincare benefits while using a makeup product."
A user named Lindy Rosa said, "I have had prominent redness on my cheeks for a very long time. Fiera concealer helped me boost my confidence with its high coverage. It helped me conceal all my problematic skin areas and become a confident woman. I rarely spend money on myself, but Fiera Concealer is worth the price."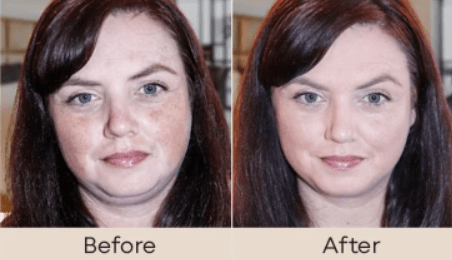 FAQs | Fiera Concealer Reviews
When should the Fiera concealer be applied?
You should apply Fiera concealer after washing your face with a cleanser and preparing your skin with serum, moisturizer, and sunscreen. If you want to use makeup products, you can use them after your skincare routine to help your skin maintain natural hydration and glow.
Where can you find Fiera concealer?
Fiera concealer is available in five shades on the Fiera Cosmetics website. If you are buying the product for the first time, know your skin tone and buy a shade darker for full coverage and a shade lighter for spot correction.
How long does the Fiera concealer product last?
Fiera concealers last for about a year, making them worth the price. Depending on your desired makeup coverage, the concealer can last even longer if you use less product each time you do your makeup. The product is a cream-based concealer, making the quantity used per application very small.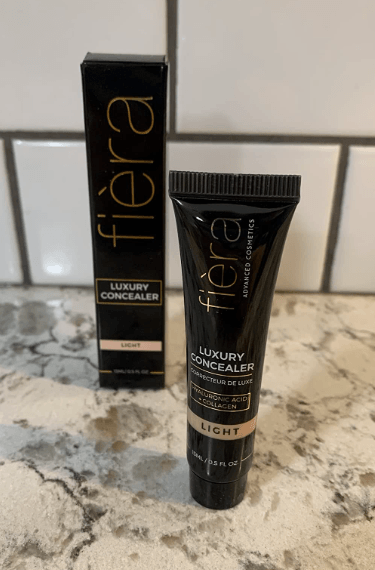 Can you apply Fiera concealer without foundation?
All Fiera concealers combine the properties of foundation and concealer, making you spend less time and money on your makeup products. The product is well formulated, so you can skip using your foundation.
Does Fiera concealer really work?
Fiera concealer works wonders on every skin type, especially on women over forty, because it provides hydration, smooths skin, and reduces cakiness. It also helps mask fine lines, dark spots, and dark under-eye areas.
How do I choose the right concealer?
When choosing the right concealer for your skin, always remember the undertones in the composition. Sometimes the swatch test is not able to provide you with accurate results. In that case, select one shade lighter or darker than the closest shade available.
What are the different shades available in Fiera concealer?
Fiera concealer provides five different color options to choose from mainly. They are light, beige, medium, deep, and dark. If you don't find a shade similar to your complexion and think it falls between two shades, select both for an accurate match.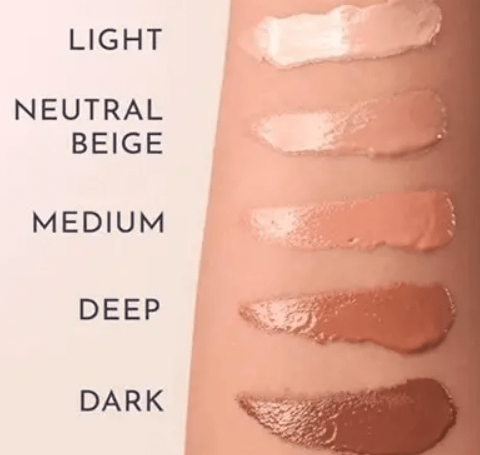 Does Fiera concealer have any drawbacks?
The only disadvantage of Fiera concealer is the limited shade selection. To better match your shade, you must buy a shade lighter and darker, making you spend more if you are on a budget.
Does Fiera Cosmetics provide a money-back guarantee?
Fiera Cosmetics claims to provide a money-back guarantee within 30 days and free shipping on its website.
Why does Fiera concealer combine makeup with skincare?
Fiera Cosmetics believes it is not only about covering up but also about glowing from the inside. Their products cater primarily to mature women's skin issues. As skincare is one of the most critical steps in one's beauty routine, they add the goodness of various skin-loving ingredients to nourish aging skin.
Conclusion | Is Fiera Concealer Worth The Hype?
The Fiera anti-aging concealer is suitable for all skin tones and has various shades. It is best suited for mature skin because it conceals imperfections and removes fine wrinkles.
Multiple Fiera Concealer reviews attest that this product stays true to its claims, making it a hit amongst the masses. Suppose you only accept the best, and you are over 40 and searching for a concealer to cover the signs of aging skin. In that case, the Fiera anti-aging concealer is ideal for you and will outperform the competition.
Marilyn's deep interest in fashion, beauty, and lifestyle has led her to pursue a fulfilling career as a freelance writer and blogger. With her bachelor's degree in fashion design from the Fashion Institute of Technology, she has developed a keen eye for style and trends, making her well-equipped to offer valuable insights into the latest fashion and beauty trends.