Men will have to wait, for getting the perfect makeup look on is the number one priority of most ladies out there! And a bit of dab from a concealer will make all those imperfections invisible! NARS took this opportunity correctly, and soon people were fighting to get the brand's best-selling Radiant Creamy Concealer from the drugstores.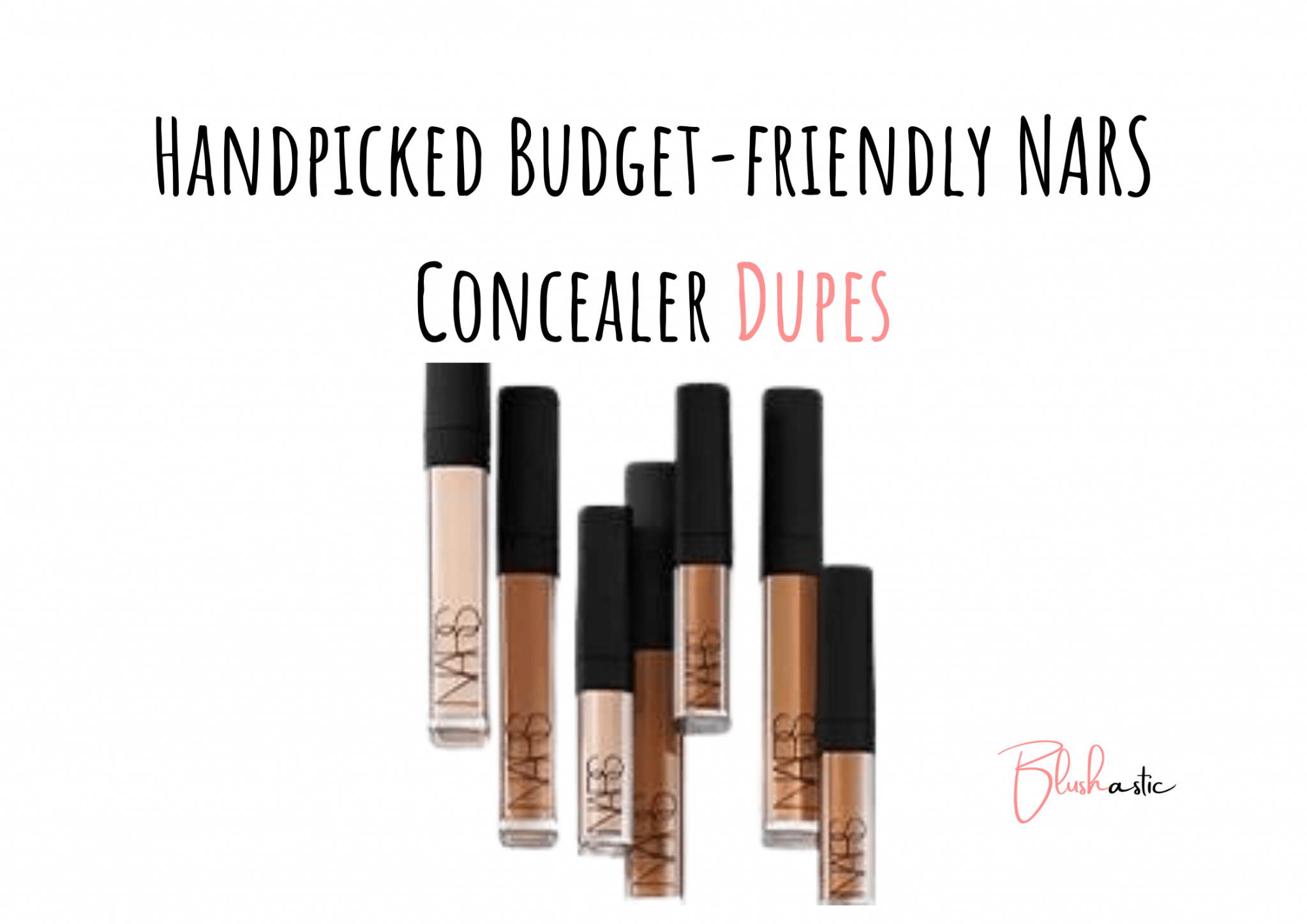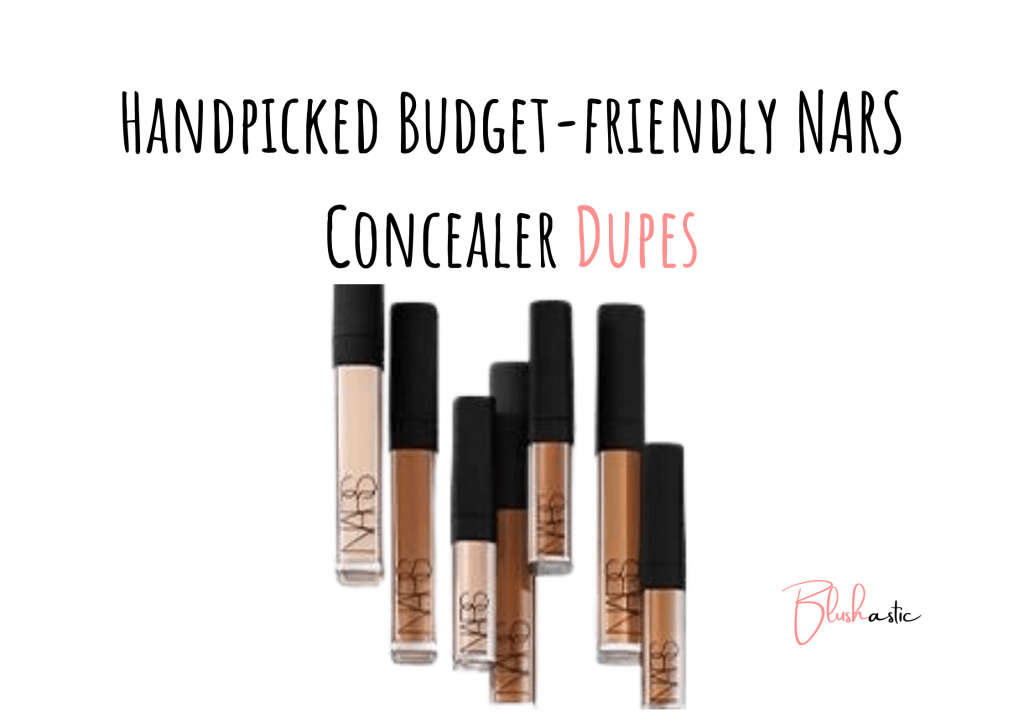 However, something about the product has made people have second doubts, so they are on a quest to find something exactly like it. But why is everyone trying to get their hands on it? We have listed everything you need to know about the best NARS Concealer Dupe to have a good night's sleep after buying these beauties! Ohh, and happy concealing!
Finding The Best NARS Concealer Dupe
Love for NARS is real, and that includes all its statement innovations. She has a unique personality and a backstory, be it a bold red lip, a fresh-looking foundation, or anything else! This love became ever more prominent when the brand came all out to launch its Radiant Creamy Concealer, which is supposed to give your skin a luxurious texture and luminous finish, and it provides!
The concealer delivers you a 16-hour perfection, no matter your skin complexion. Not only that, thanks to its bunch of power-packed ingredients, this formula has been infused with a Multi-Active Botanical Blend, with the help of which it supplies hydration to your skin. It also strengthens the skin barrier and blurs nasty things like dark circles, spots, blemishes, and other imperfections you might not feel proud of.
If you thought you knew everything about it, its long list of benefits is still ongoing! The multi-purpose concealer can also be your skin's best friend if you want a highlighter and contour. The vast range of 30 shades makes it impossible for you not to find your shade. However, while everything looks promising, not everyone is happy about its pricing structure. So we gathered 13 edits for you so that you dont have FOMO of this expensive baby!
The Maybelline Fit Me Concealer has been rated as the best dupe for the NARS Concealer Dupes by the internet, and we have no reason to deny it! It claims to offer your skin all the coverage requirements. The concealer in the shade Sand is a seamless dupe that matches a lot with the shade called Custard from NARS.
It possesses a buildable formula just like the original and gives you a lighter coverage that ends in a natural finish on your skin. It includes many skin-loving properties that you will expect. For example, its oil-free composition won't pull your skin down or make it feel heavy. The lightweight formula is designed with chamomile extracts which gives a soothing effect to your canvas, while glycerin enhances moisture, and Vitamin E or tocopherol shields it from environmental aggressors.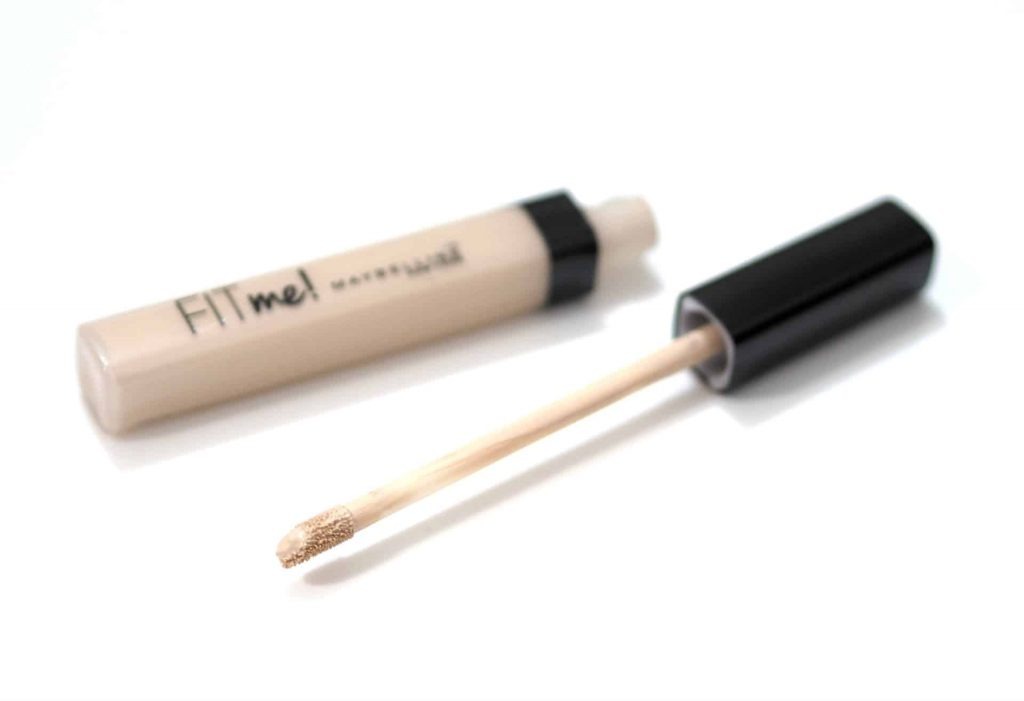 While we love everything about this formula that will give you a flawless base, there are some pointers you need to consider first. This formula is a bit more watery than NARS and does not have a cruelty-free nature. Also, this range only has 12 shades to offer your complexion, whereas NARS offers 30 color options.
An excellent range of diverse shades, plus the unique feature of its time-release technology, means this is a must-buy concealer. Revlon Colorstay Concealer is a drugstore fave of many beauty enthusiasts and makeup lovers because the formula is possessed and helps vanish the appearance of pimples, pigmentation, and puffy eye bags for 24 hours straight. This means all day of looking pretty!
The multitasking concealer gives you a tip applicator so that you can go through with your application without creating any mess. The sponge tip prevents the excess buildup of the creamy consistency and thereby steers clear from product wastage. The hero of the concealer formula is the blend of caffeine and vitamin C which helps brighten your skin and reduce dark spots.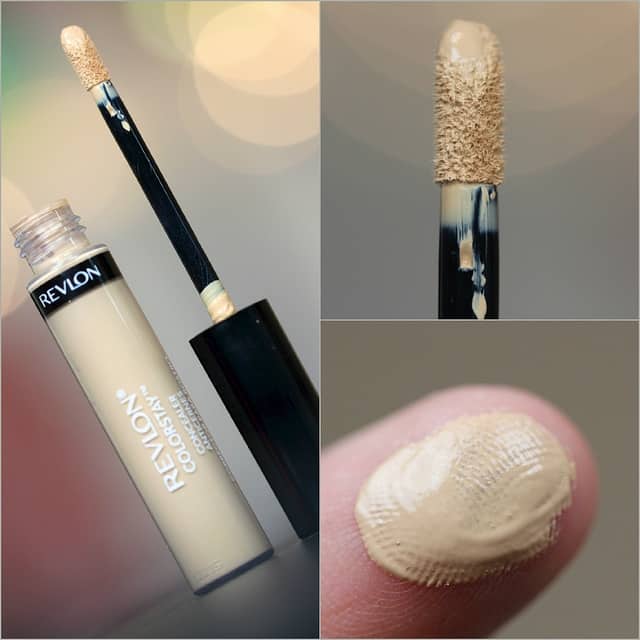 It is perfect for erasing, brightening, hydrating, and refreshing your look. Also, it is resistant to transfer. However, users faced a downside to using this, as they said that it made their wrinkles look more prominent and feel heavy.
With an impressive rating of over 44k on Amazon, this concealer has topped off many charts when finding the perfect NARS Concealer Dupe. The weightless formula comes in 23 shades, including color-correcting green, yellow, and lavender, to fulfill the beauty needs of people. This concealer stands out because it helps cover blemishes, imperfections, skin discoloration, and dark circles under your eyes, and all skin types can adorn it.
Users can also use this formula to contour and sharpen their chin and cheekbones to give them more definition. Although the procedure might feel a bit thicker and creamier, blending it gives your skin the same radiance and luster as the Radiant Creamy Concealer. You won't have to sweat to mix it on your canvas as it dries into a silky-smooth finish.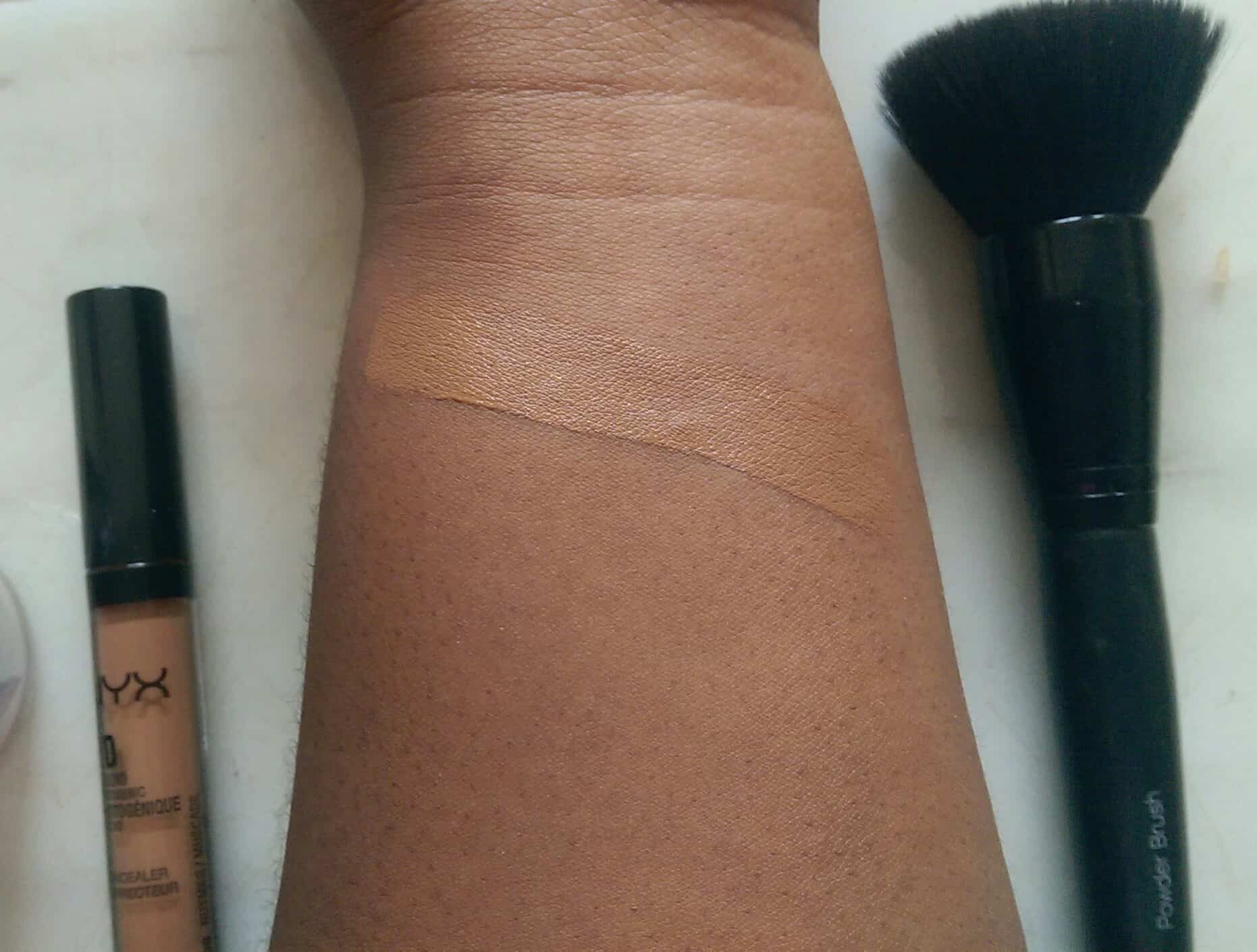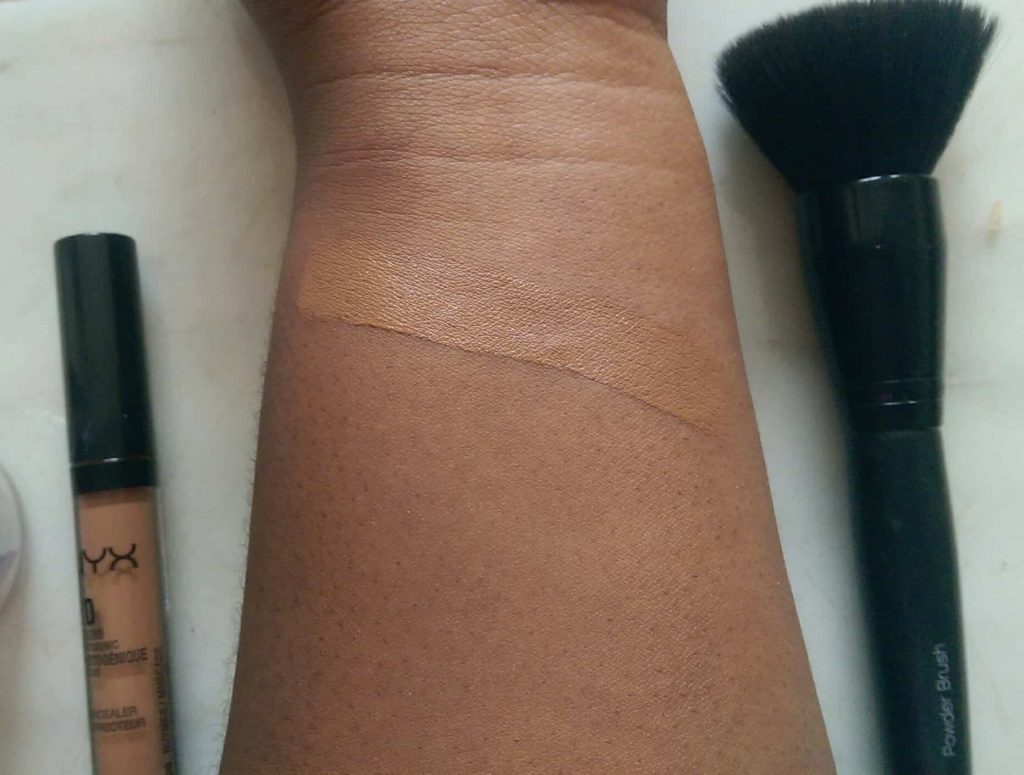 According to users, everything about this dupe checks out, except they do not get to pamper their skin much here because the range is not comprehensive as NARS. Also, the formula is very thick and might feel like a task to blend.
Enriched with 'Hydrating Serum' and glycerin, this blend minimizes the intensity of your dark circles by infusing your skin with a brightening effect. What users love the most about this formula is it has a creamy consistency that glides on your skin effortlessly and blends right in to match your complexion. The applicator picks up the perfect product, so you need not worry about wastage. If you plan a summer getaway, this concealer is your perfect ride-or-die, for it feels completely lightweight on the canvas. The breathable formula prevents your skin from suffocating and gives you a good time.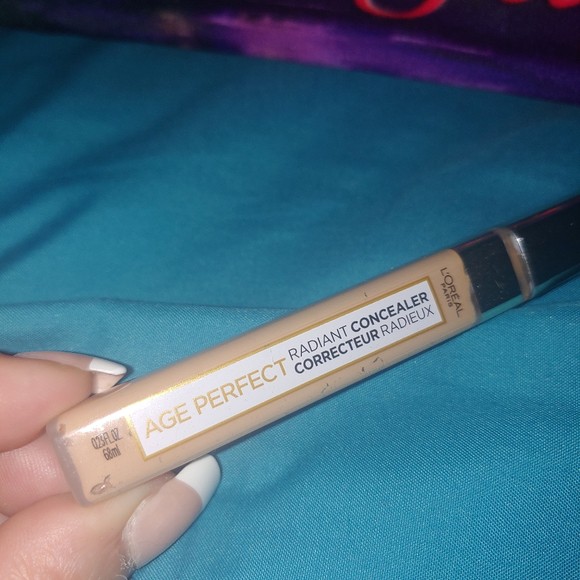 Some buts involved with this edit have previously raised concerns for users. First, the shade range only features 16 options, whereas NARS has almost double it. It might not cater to the needs of people with diverse skin complexion. Because of being watery, the weak coverage might last only briefly. The formula may also settle into your fine lines and look cakey.
This cult-favorite must-have gives your under eyes the perfect concealing action with just one harmless swipe. Its super-pigmented formula stands out the most, giving your face smooth coverage by hiding every bit of your imperfections. When you blend it nicely, the difference between this look and NARS' cannot be told apart easily, and it finishes off with an illuminating look just like the original. Sodium Hyaluronate and Rose flower water are infused into this, which assist in looking for moisture, enhancing hydration, and soothing skin with anti-inflammatory properties.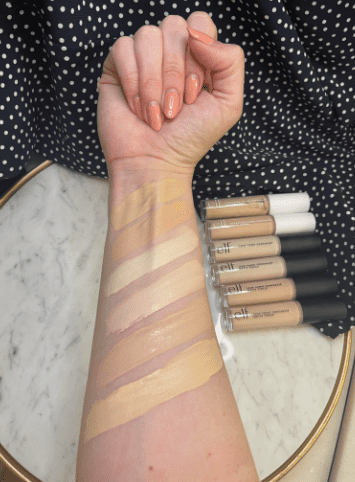 Some users were worried because it has more coverage than the real thing. However, what we love about this formula is that it is very flexible to your needs. So if you want to recreate a NARS-like effect, you can use fewer products. However, it has a huge doe-foot applicator that unnecessarily scoops many products. You may not like it if you want your concealer to contour your skin.
With over 50 shades, this Best Skin Ever concealer from Sephora answers all your prayers of getting that unblemished look. Apart from the extensive range of shades, another thing that has kept users crazy about this is it possesses a formula that can be used to hide flaws like blemishes or scars. The best thing to do would be to use them under your eyes as this area often goes unnoticed, and dehydration leads to more darkening.
The formulas help reverse it by pumping hydration without settling into the fine lines. The cherry on the cake is half the price of NARS, so you will have no pain in affording it. Above that, there are so many more shades compared to the real thing that it is very easy to find something that will flatter your skin tone.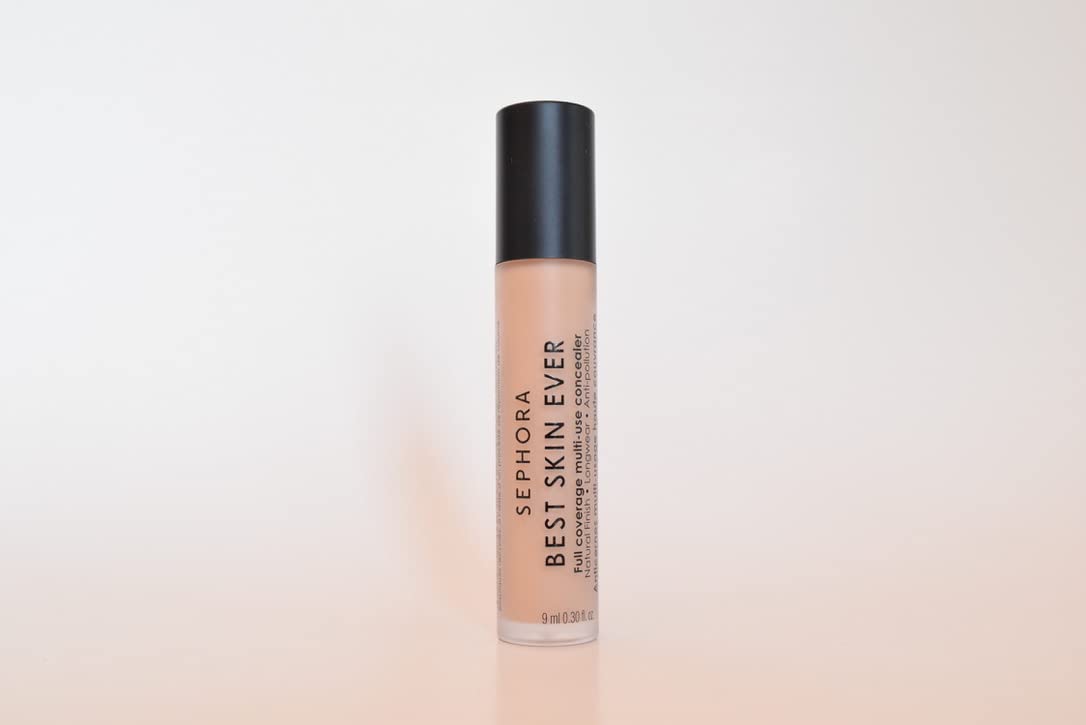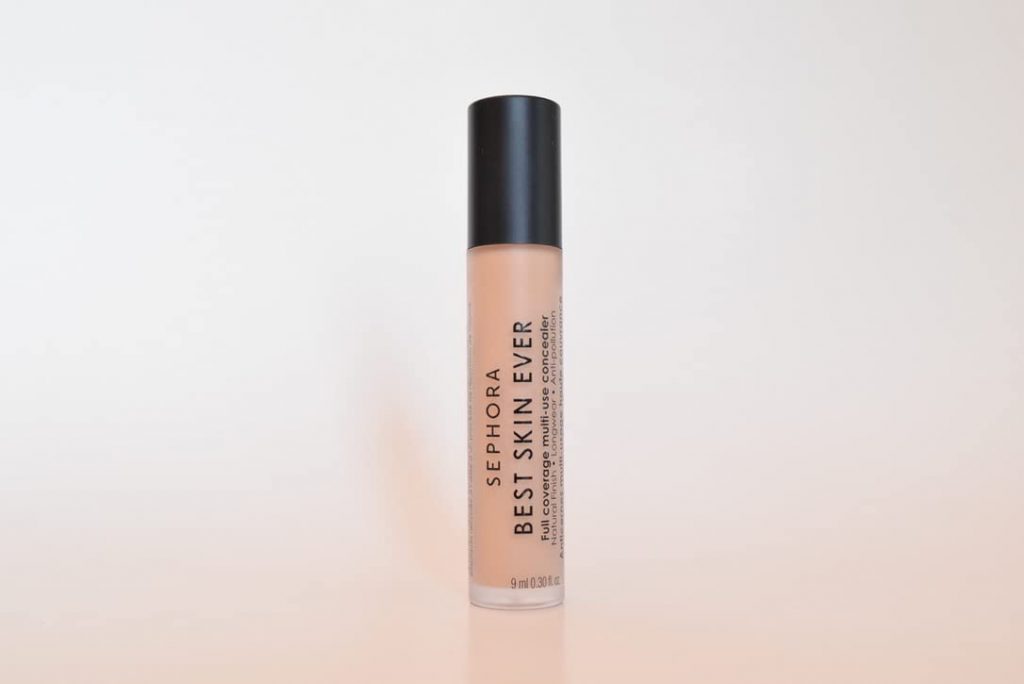 While reviewers have revealed that everything about this comspotion has made a mark on users, the only thing which is a cause of worry is the formula might feel very heavy on your skin. There might be better options for hot and gloomy days!
Your skin deserves to feel easy and breezy, even after applying layers of products. So, if you think your canvas needs the essential moisture boost, we have something for you! According to beauty editors, the ColourPop Cream Fresh Hyaluronic Creamy Concealer is an excellent mixture of hyaluronic acid and coconut water, both known to be at the top of their game, hydrating your skin.
While hyaluronic acid helps the skin to retain moisture and supports a healthy-looking appearance, coconut water amps up the hydration level in your dermal layers and makes the skin soft and supple. The double duo makes your coverage seamless, so it does not look cakey or flaking. The formula ticks all the attributes you will want in a concealer. It is creamy, cushiony, and blends right in without a trace. The super-saturated composition remedies the look of blemishes and complements all skin types.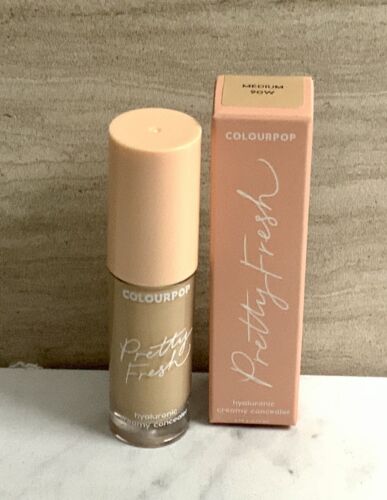 Users love everything about this formula, not to mention how affordable it is compared to NARS. The only thing they are hesitant about is thneeds toes not covering their under eyes effectively.
Enriched with hydrating and moisturizing ingredients, this lightweight concealer is the best of its kind. It helps cover your dark circles instantly, hiding your blemishes, signs of hyperpigmentation, and dark spots. The long-wearing formula feels liek magic and feels very comfortable on the skin. Thanks to Il Makiage, the product possesses an advanced vegan, cruelty-free formula that banishes flaws without any cakey feeling.
With its help, you can reach any minute part of your face to do detailing, as it possesses a unique applicator. What users are fawning over the most is it gives you full coverage and acts as the perfect tool whenever you need to make a quick stop to the restroom for a touch-up.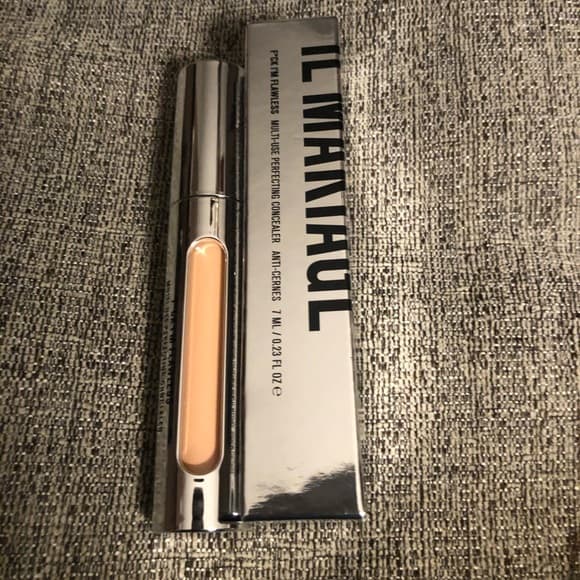 The impeccable concealer has 30 shades distributed on different skin shades like light, medium, tan, deep, and undertones like yellow, pink, orange, and neutral. Although this impressive feature checks all boxes of a good concealer, it may lead to creasing.
The benefits of wearing the Covergirl Smoothers Moisturizing Concealer Stick are many, which makes them a perfect pick for the best NARS Concealer Dupe. Many skin-loving ingredients and AquaCurrent Science have been handpicked to assist your makeup, especially in this concoction. These botanicals include ginseng, vitamin E, and chamomile, where vitamin E is associated with keeping your skin healthy and soft, chamomile soothes any irritation, and ginseng aids in promoting overall health.
By coming together, they help condition and moisturize your canvas. The stick offers a full coverage finish and quickly covers up dark circles or other imperfections. It is hypoallergenic, which makes it completely reliable. The formula allows your makeup to stay as it is and look fresh all day. The brand is strictly against testing its products on animals and suits all skin types, including sensitive skin.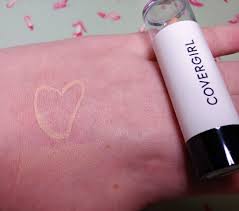 Although the cruelty-free formula is packed with good stuff, it offers partial coverage, which might not fulfill the needs of mature skin types.
If you are after adequate coverage, then the Dermablend Cover Care Concealer boasts a silky, lightweight formula that seamlessly puts your flaws of dark circles, discoloration, acne scars, dark spots, and more into hiding. One coat of this concealer holds a promise of 24 hours without wear and tear.
People with dry skin tone benefit more from this edit, as the long-lasting formula gives your under eyes the perfect coverage and care by infusing hydration for a whole day. Be it whiteheads, cysts, pimples, or any other nasty thing, and the concealer helps hide everything with finesse. It is super concentrated, so you only need a little bit, and it will go a long way.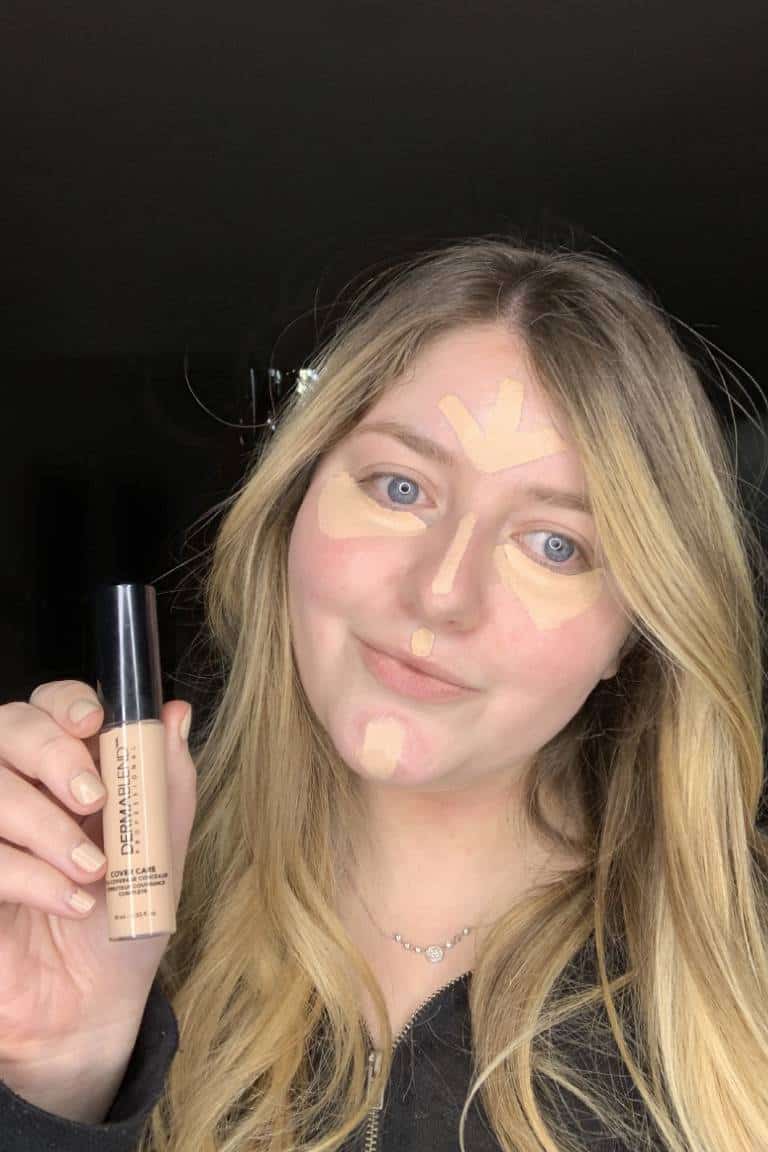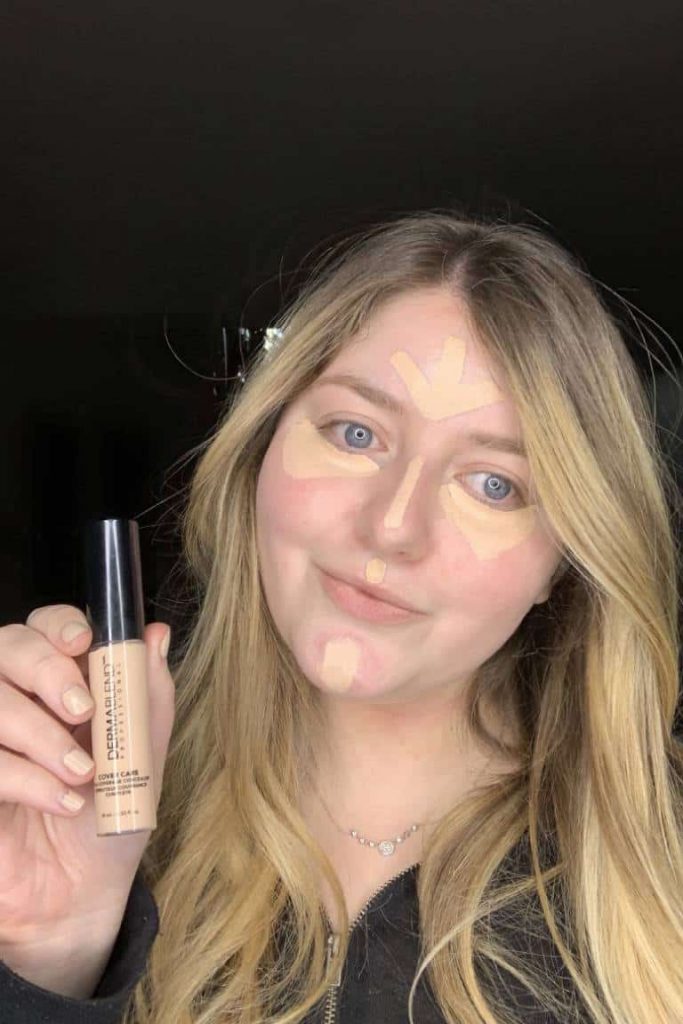 All ingredients present in this formula are non-comedogenic, so you won't have to worry about clogging your pores. The dermatologist has approved these for safety and allergies, and they can also be used on sensitive skin. The 100% vegan formula also has no drying alcohol that might irritate your skin. If you use less product, your face might look chalky, and your fine lines look more prominent.
If you have a good concealer in your makeup vanity to rely upon, then all your skin mishaps, like those reddened areas, spots, and hyperpigmentation, can get some relief! The Catrice Cosmetics Liquid Camouflage High Coverage Concealer promises optimal coverage without stripping your skin dry of its natural moisture.
The formula is loaded with rich pigments and will last you hours where you can be in the presence of other people without feeling conscious of your imperfections. What we love about this formula is its waterproof nature, so it won't wash out easily. With a lasting power of over 12 hours, the thing that stands out the most is it can help cover your tattoos too! So if you're attending an event where you must look sophisticated, this concealer will help you pull it off!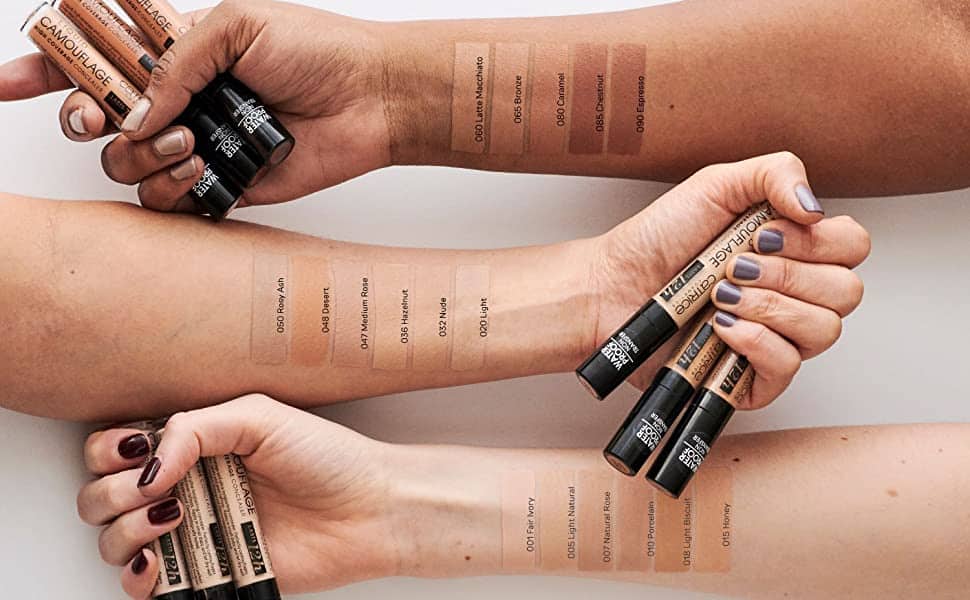 There are no harsh ingredients here like Gluten, Alcohol, Oil, Parabens, Microplastic Particles, and Silicones. Some reviews said that the formula comes off and has to be reapplied.
Many love NARS, but buying it would mean making a lot of other sacrifices just to afford it. So, if you ever feel left out of the race, remember that there are many affordable dupes out there, and you just have to find them! For example, the Wet n Wild Photo Focus Concealer is the most cost-effective option you could get as an alternative to the real thing.
This unique selfie-tested formula has a creamy and luminous texture that claims to hide your blemishes, scars, and any other imperfection to give you a perfect base. According to users who now swear by this edit, the concealer has been tested to not leave behind any white cast after trying it under 7 different photo lighting conditions. Instead, the high-coverage formula highlights your face's best features and brings you the attention you crave.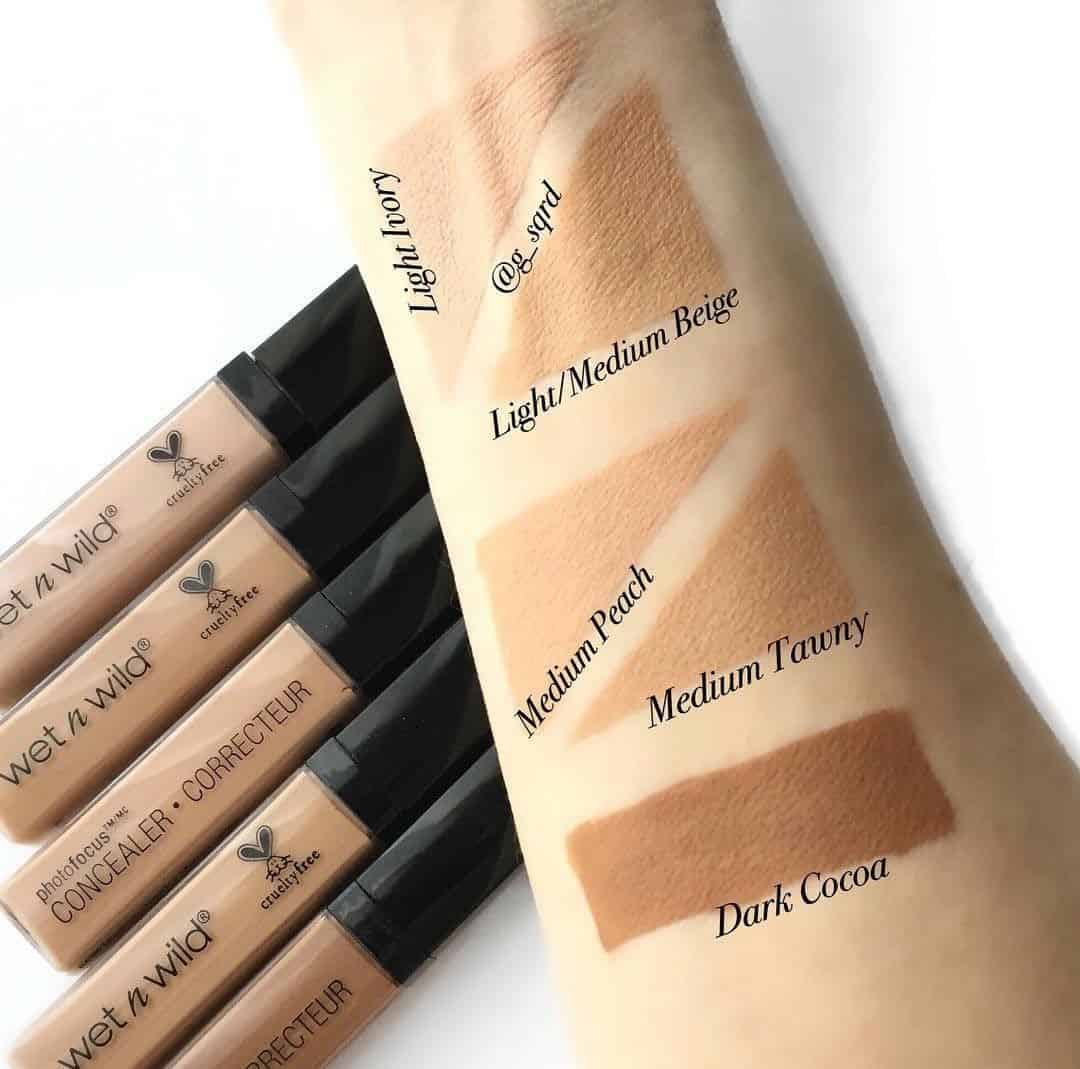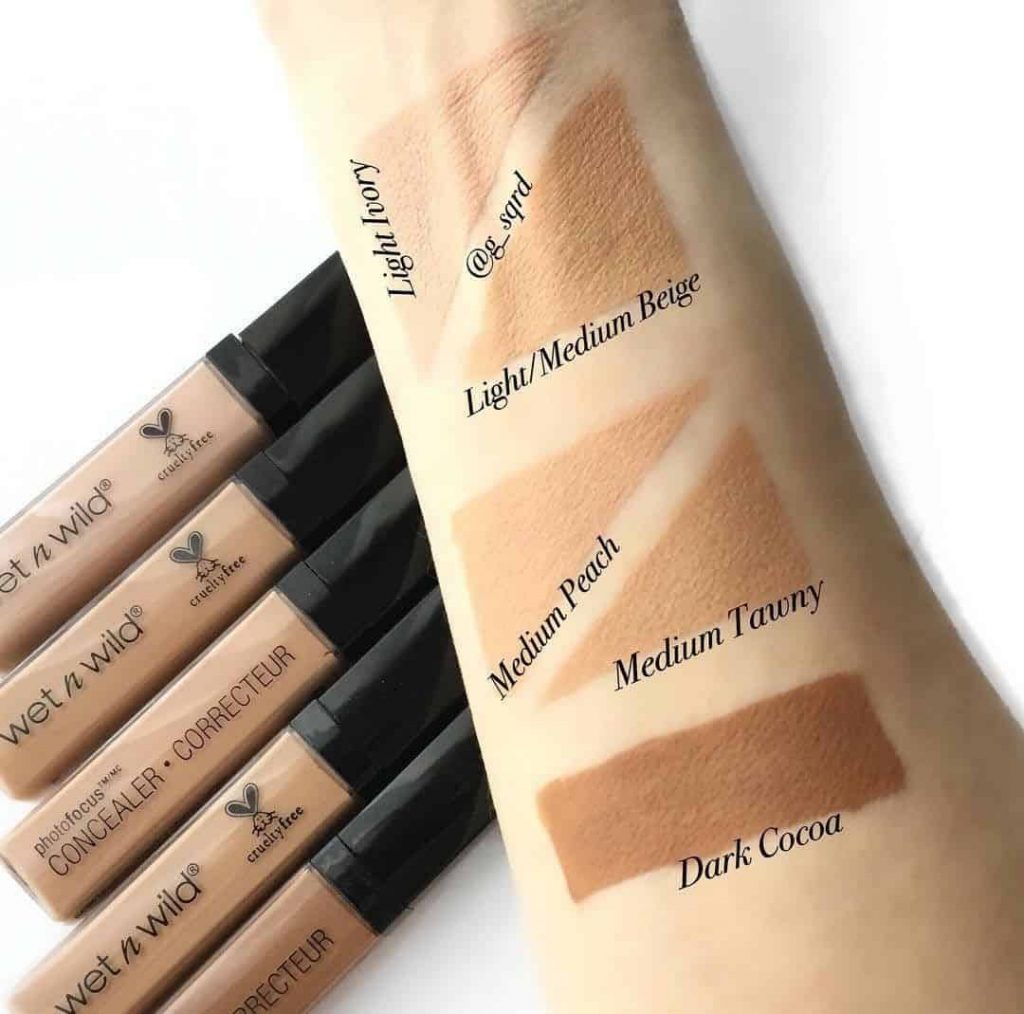 Even more interesting, when a survey was conducted, more than 7 out of 10 women said no photo flashback in their selfies. However, some users called it out for being cakey.
Do you usually worry about how your makeup will turn out because you never had a good concealer on your vanity? In that case, the long-wearing concealer formula from L.A. Girl will change your makeup game! It helps camouflage the darkness under your eyes and hides the trail for your everyday redness and other flaws.
It provides natural-looking coverage and is resistant to creasing. This creamy texture is even more excellent because it is lightweight on the skin and helps diminish the fine lines around the eyes. Many makeup products usually make your skin look heavy, but this concealer smoothens everything to finish off an even skin tone. The soft-bristle tip ensures your skin is not disturbed and pampers your application time.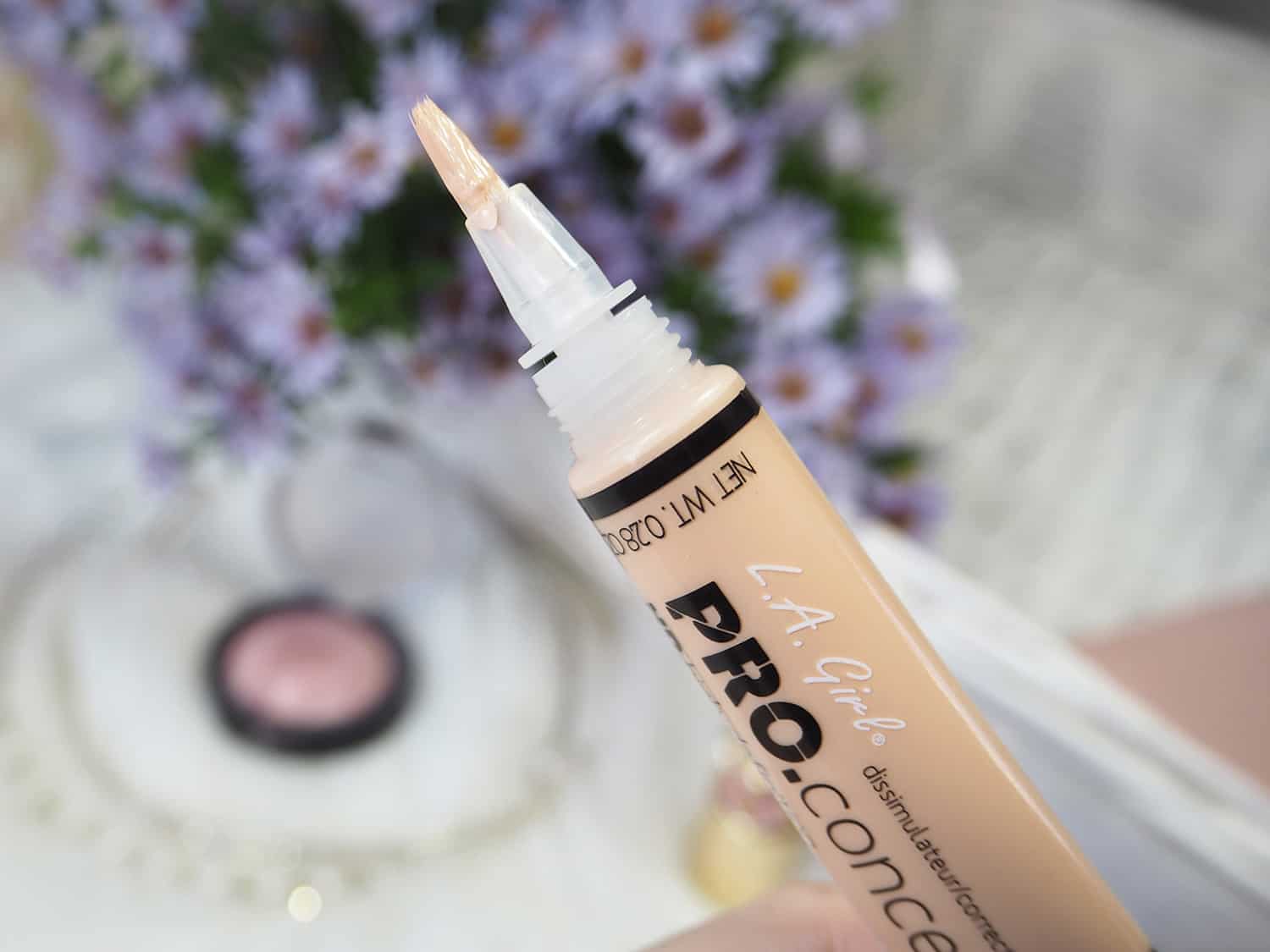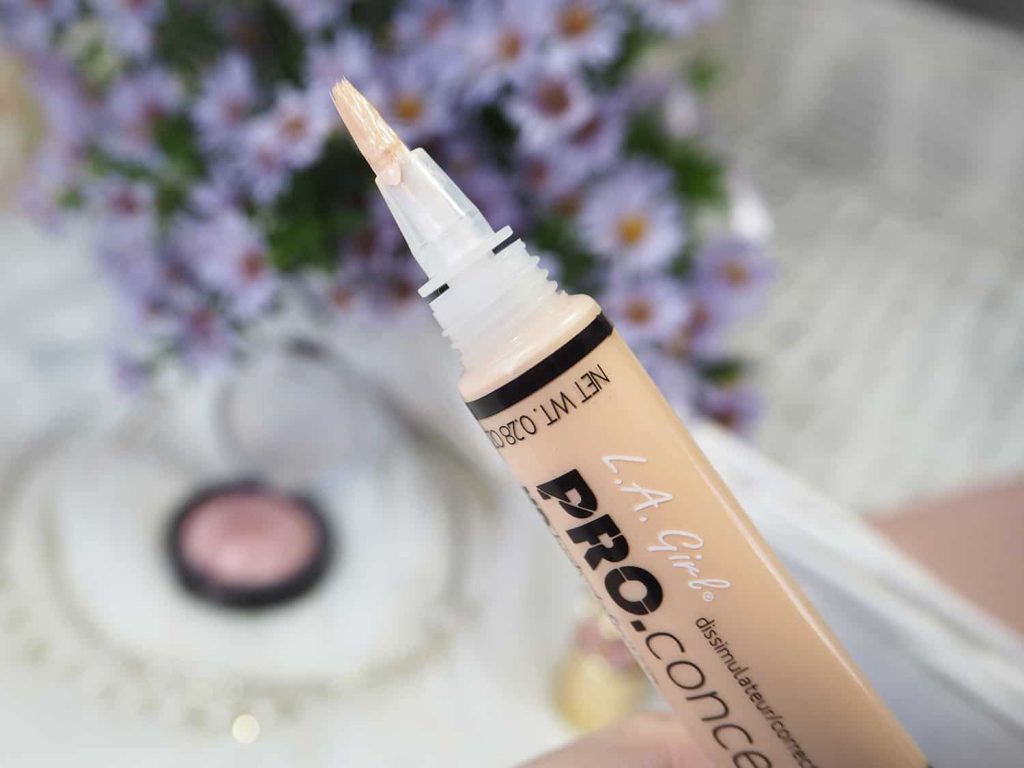 The best part about owning this baby is its 43-color range; the newest addition has been the 10 new color correctors and 3 highlighting shades. However, things may feel dull, as the formulas have light coverage revealed by users.
FAQs | NARS Concealer Dupe
What concealer does Rihanna use?
Rhianna is a big fan of the Pro Filt'r Fenty Concealer and loves to rely upon it whenever she wants to hide those ugly bags and blemishes on her skin that she can't get rid of. She takes pride in that this formula always gets her instantly ready for pictures. Users also love this formula for its creamy, long-wearing, creaseproof, and sweat resistant, promising not to settle into fine lines or pores.
How to choose a concealer?
Choosing the perfect shade of your concealer depends on which shade of foundation you use. It is generally advised that everyone should have at least two different shades of concealer in their beauty basket. One should be lighter than their skin tone, whereas the other should be darker. This is because of the shift of your skin tone that you go through every day, little by little, because of exposure to sun rays.
Can you wear Nars concealer without foundation?
The brand claims that you can wear the concealer without slapping on the foundation layer on your face. This is because your concealer has hydrating properties and acts liek a serum sometimes.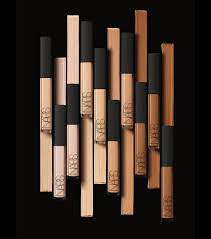 Which concealer does Kim Kardashian use?
The Giorgio Armani Luminous Silk Concealer is an international crush, and many makeup artists worldwide swear by it. Among all the top celebs, Kim Kardashian is one of them, and she loves to pamper her skin with this classic concealer.
Is NARS or Maybelline concealer better?
The main point of difference between the Maybelline Fit Me Concealer and the NARS Radiant Creamy Concealer is the vast price difference. The NARS formula has a thicker consistency and leaves a solid mattifying finish. This one offers slightly fuller coverage to your skin. On the other hand, Maybelline leaves a more satin-like dewy finish. It's lightweight and offers you a medium-buildable range.
Does Nars creamy concealer oxidize?
According to reviews shared by real-time users of the NARS Radiant Creamy Concealer, it was revealed that the formula offers your skin great coverage and does not oxidize, feel cakey, or cause creasing.
Closure
All products in your beauty stash are equal game changers in bringing out your diva look. Then, why is it so important to have the right concealer shade? This newest multitasker of the makeup industry has bonded with every MUA out there, who are now gushing over its effects to hide your imperfections perfectly. So, if your heart is already with the Radiant Creamy Concealer from NARS, it is doing everything right! Users love the shades of nudes, corals, coffee, browns, cocoa, peach, rosewood, etc., that claim to brighten, correct, and perfect your skin tone!
However, getting your way to a good concealer means buying it more frequently than ever. And the NARS concealer comes with a hefty price tag. So, this entire edit of the NARS Concealer Dupe will help you find your skin's perfect match. And we aren't even kidding! So, which ones are you taking home tonight?
Budget-Savvy? Here's a list of dupes of some really popular & expensive brands:
Rebecca is a skilled writer with a passion for makeup and skincare. With years of experience in the beauty industry, she has a deep understanding of the latest trends and products and a talent for creating engaging content that resonates with her readers. Whether she's writing about the latest skincare products or sharing her favorite makeup tips, Rebecca's writing is always informative, entertaining, and inspiring.