Whether you go to a salon or do it yourself with a box dye, we all can agree that changing your hair color can instantly enhance your appearance. Consequently, your self-esteem rises, making you feel like you can conquer the world. Everything goes right until those annoying roots and grays appear. But it's too soon to color your hair and spend money again. What to do? A root touch-up spray seems to be the ideal solution for you.
This review will focus on a specific award-winning spray developed by celebrity hair colorist Rita Hazan. Keep reading to find out if this product is an effective way to conceal your roots and grays. We'll also share some genuine Rita Hazan Root Concealer reviews to determine whether this product is worth the hype.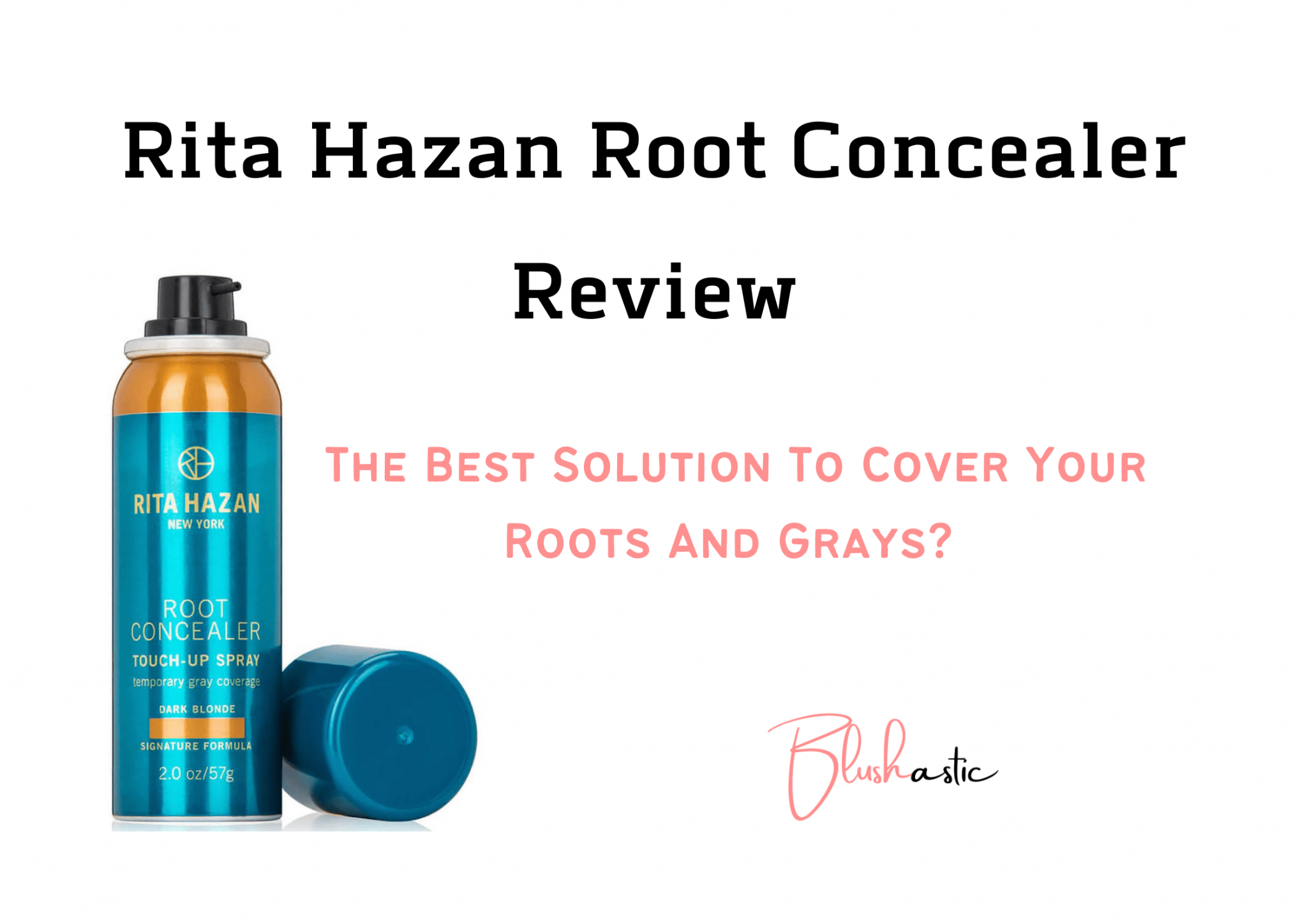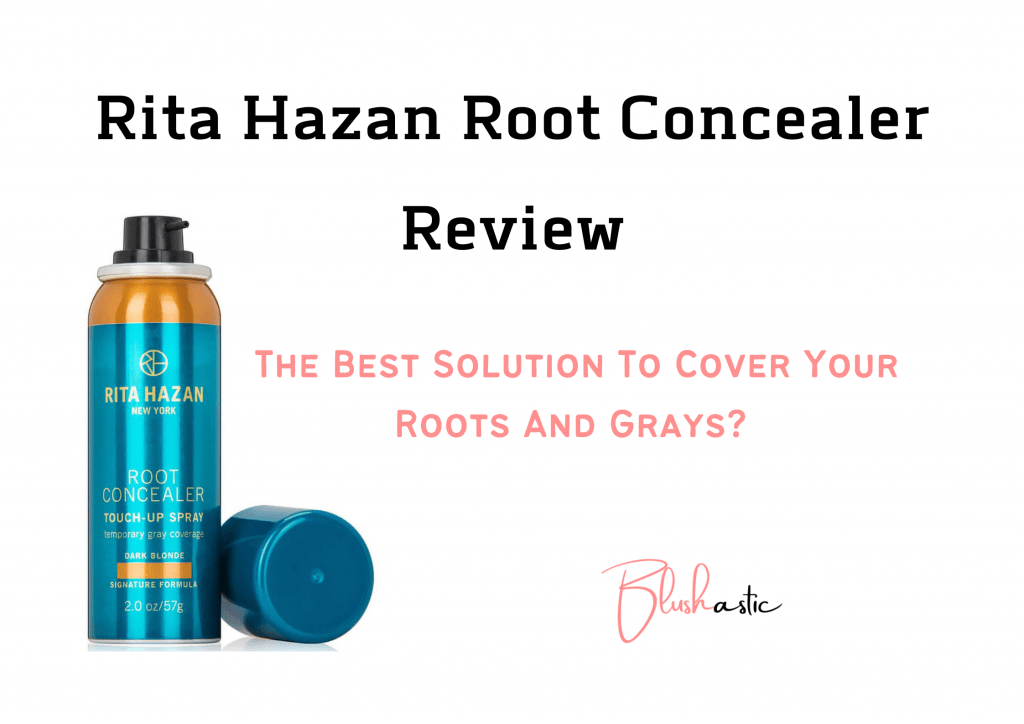 Hair is one of our defining characteristics and plays a vital role in increasing our attractiveness. You can experiment with various hairstyles, accessories, and tools to enhance your beauty, but coloring your hair remains the most popular option. The right hair color can improve both your appearance and your confidence. The only issue is that recurring roots detract from the beauty of your hair color.
You can get your roots colored now and then, but it can be an expensive affair. Using a root touch-up spray is the most cost-effective and convenient way to deal with outgrowing hair and grays. It instantly covers the uneven discoloration, infusing new life into your hair and making it attractive again.
Rita Hazan Root Concealer Reviews | The Best Solution To Cover Your Roots And Grays? 
Rita Hazan is a renowned celebrity hair colorist known for her eponymous 5th Avenue salon in New York. In November 2007, she made her first appearance on The Oprah Winfrey Show. She then became a go-to expert for many makeover episodes. Beyoncé, Jennifer Lopez, Mariah Carey, Katy Perry, and Jessica Simpson are among her celebrity clients. Her hair care line debuted in 2011.
She aspires to provide salon-like, high-quality, and high-performing hair care products to people worldwide. Her product line has featured in fashion and beauty magazines such as Allure, Glamour, Teen Vogue, and others.
The award-winning Root Concealer Touch Up Spray claims to be an effective solution for extending hair color by temporarily covering gray roots. The formulation is water and transfer-proof to ensure that the color stays intact on the hair for long durations. The product includes a nozzle applicator that allows for even dispersion and adheres to hair for fuller coverage, allowing you to cover grays precisely where they need to be covered. It can also cover patches due to hair loss. 
This root concealer is suitable for all hair types, works with all hair colors, and washes easily without interfering with relaxers or other hair straightening treatments. It is available in five hair colors: dark brown/black, light brown, dark blonde, blonde, and red.
Rita Hazan Root Concealer Touch Up Spray Hair Shades
The renowned Root Concealer Touch Up Spray is available in five distinct hair colors. 
Black/Dark Brown

is appropriate for people with various shades of black hair. According to the manufacturer, it is best suited for deep ebony and raven shades.

Light Brown

works best on lighter hair colors like chocolate, chestnut, and amber.

Dark Blonde

is suitable for shades ranging from dark honey to light caramel.

Blonde

is ideal for golden to sandy shades.

Red

is great for people with auburn, copper, or strawberry hair.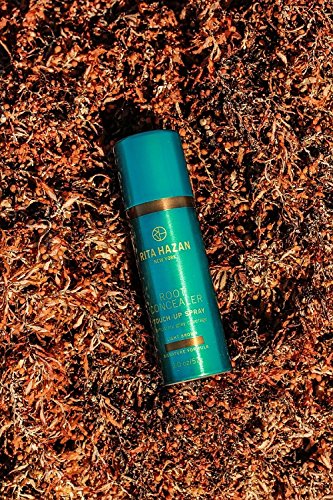 Benefits Of Rita Hazan Root Concealer Touch-Up Spray 
The Rita Hazan Root Concealer Touch Up Spray is a quick and easy way to conceal outgrowing roots and grays.

The product comes in a sturdy spray bottle that allows for precise application, allowing you to cover grays precisely where you need them.

When applied, the product disperses evenly and dries quickly, providing fuller coverage.

It is suitable for all hair types. It does not contain alcohol, ammonia, or peroxide.

According to the manufacturer, this root touch spray is waterproof and transfer proof. It does not stain the face, clothing, or linens. 

The color pigment is easily buildable and blends in with your hair color.

This product will not interfere with relaxers or other straightening treatments.

The Rita Hazan Root Concealer Touch Up Spray is available in five hair colors: Dark Brown/Black, Light Brown, Dark Blonde, Blonde, and Red.

This product is ideal for extending hair color and concealing roots between salon visits.

The product is simple to remove with shampoo without causing any harm to the hair.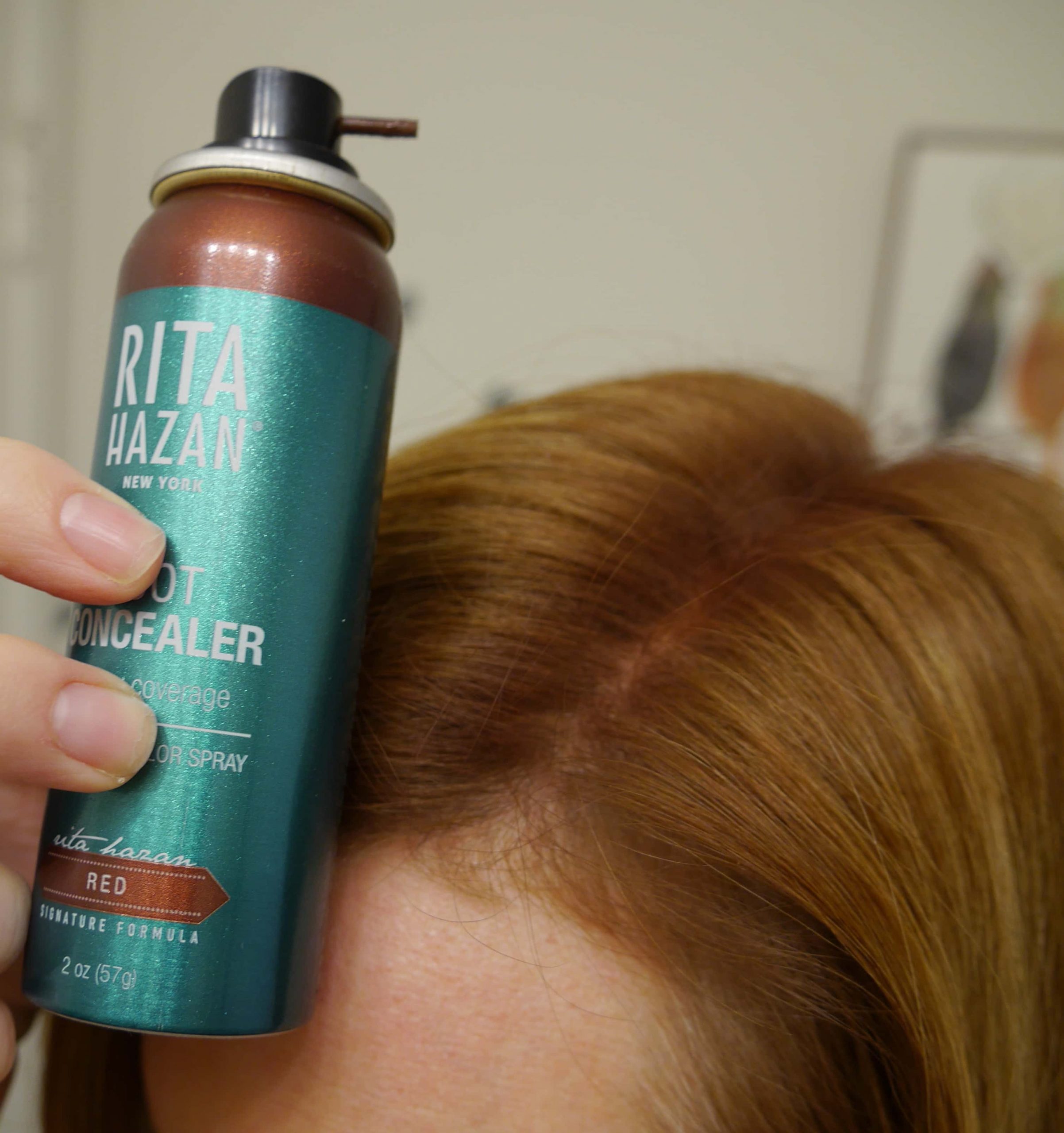 Drawbacks 
Rita Hazan Root Concealer Touch Up Spray has a limited hair color shade range.

It may be challenging to find a shade that matches your hair perfectly.

It has an odd smell (However, the scent does not linger).
If you are struggling with hair loss then you must read about ScalpMed
How To Use Rita Hazan Root Concealer Touch Up Spray? 
Choose a color that closely matches your hair color.

To achieve long-lasting results, dry and heat-style your hair beforehand.

To protect your skin and clothes, wrap a towel around your shoulders.

Shake the bottle vigorously and place it 6 to 12 inches away from your head.

Start with the roots closest to your scalp and work your way out until you reach visible root growth.

Move the spray bottle back and forth over the root area until they get concealed completely.

Avoid over spraying as a little product goes a long way.
Customer Reviews | Rita Hazan Root Concealer Before And After 
Colleen explained, "I've been using this root concealer for over a year and believe it to be the best on the market. It is easy to apply to the hair. It conceals my grays and instantly makes my hair look fuller. The color stays put all day without flaking or running. It's also fairly easy to remove with shampoo. This product is my holy grail for quickly covering my grays, and I highly recommend that others try it as well."

Sandra stated, "I enjoy experimenting with my hair, so I color it frequently. I've recently noticed that my hair has become more rough and brittle. I needed something to cover my roots without having to color them. That's when a friend suggested I try this root concealer. I was initially skeptical, but after reading so many positive reviews, I had high hopes for it. I've been using it for a month and am completely in love with it. It is straightforward to use and lasts until I wash my hair. Most importantly, it has not harmed my hair in any way. I will undoubtedly repurchase this product."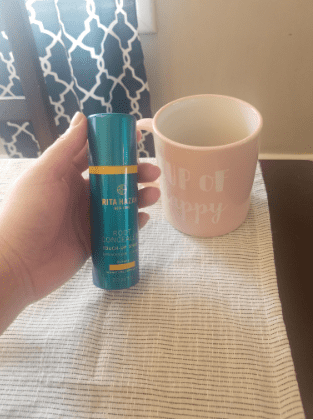 Milly remarked, "This root concealer does not match my blonde hair. Besides that, the product releases in spurts, giving me little to no control over where the product gets placed. Despite this, the color did not run and remained intact for several hours. I wish they would release more shades."
Pureology Hydrate Moisturizing Shampoo | Softens and Deeply Hydrates Dry Hair | For Medium to Thick Color Treated Hair | Sulfate-Free | Vegan , 9 Fl Oz
Moisturizing Shampoo: Hydrate vegan shampoo deeply hydrates and moisturizes hair of all types and textures, but ideal for normal to thick, dry, color-treated and natural hair. Leaves dry hair hydrated
Moisturizing Formula: This creamy, moisturizing formula works into a luxurious lather; emollient Jojoba hydrates hair, Rose Extract prevents hair loss, Green Tea supports scalp health, and Sage stimulates follicles
Key Benefits: Moisturizes dry, damaged hair. Not just safe for color-treated hair but actively protects hair color. Hydrates all hair textures. Cleanses hair and scalp, leaving hair soft and touchable
Suggested Use: Apply a dime-sized amount to wet hair at the scalp, emulsify into a rich lather and work it down to the ends. Repeat for extra cleansing. Follow with Hydrate Conditioner
Trusted by salons and professionals, Pureology's shampoo formulas are sulfate-free, paraben-free, vegan, and safe for color treated hair. Try the full Hydrate range for maximum moisturizing benefits
Frequently Asked Questions | Rita Hazan Root Concealer Reviews 
How to remove Rita Hazan Root Concealer?
You can easily remove Rita Hazan Root Concealer Touch Up Spray with shampoo. Massage a gentle yet effective massage into your scalp until all the product gets removed and the water runs clear. This root spray does not affect relaxers or straightening treatments.
Which is the best root concealer for dark brown hair? 
The Rita Hazan Root Concealer Dark Brown is ideal for covering grays and outgrowing roots for those with dark brown or black hair. This shade looks best on dark ebony and raven hair.
Does root touch-up spray damage hair? 
Rita Hazan Root Concealer is suitable for all hair types and is free of alcohol, ammonia, and peroxide. The manufacturer assures that it will not change the color or texture of your hair or cause any damage. 
Final Words
Hair regrowth and covering of grays are possible, but the fact that it can't be done in a night makes us worry. With a slew of positive Rita Hazan Root Concealer reviews, the award-winning root concealer is unquestionably a cult favorite that lives up to its promises. You can instantly use it to cover roots and grays whenever and wherever you need. It comes in a sleek, easy-to-use spray bottle that evenly distributes the product giving your hair beautiful coverage and a fuller appearance. The formula is free of harsh chemicals, cruelty-free, water-resistant, and transfer-proof.
While the majority of online reviews have been positive, a small percentage of people are dissatisfied with this product. Some people complained about the shade, others about the smell, others about the results, and so on. We urge you to keep in mind that the outcomes of this will vary for every person. It is best to give it a shot before deciding whether or not it will work for you. We believe this root concealer will surely come in handy on days when you need to quickly cover grays without going to a salon or even between your hair color appointments.
Rebecca is a skilled writer with a passion for makeup and skincare. With years of experience in the beauty industry, she has a deep understanding of the latest trends and products and a talent for creating engaging content that resonates with her readers. Whether she's writing about the latest skincare products or sharing her favorite makeup tips, Rebecca's writing is always informative, entertaining, and inspiring.