Tools for vamping eyelashes have been a quintessential staple for decades. The magic of dark, deep, and voluminous lashes saturated with kohl has been causing hearts to flutter for many decades, as it exudes a certain mysterious charm about a person. From mascara, false extensions, lash curlers, and primer to glue, adhesives, and cleanser, they have gone through it all in your struggle to look picture-perfect 24/7.
However, too many cooks spoil the broth! So in all that duration, and with the constant pressure of looking presentable, we forget to pamper our lashes. They prevent you from getting proper nutrition and degrade your appearance by looking dead from within. Ultimately, this causes them to fall off the roots, and there is no bringing them back!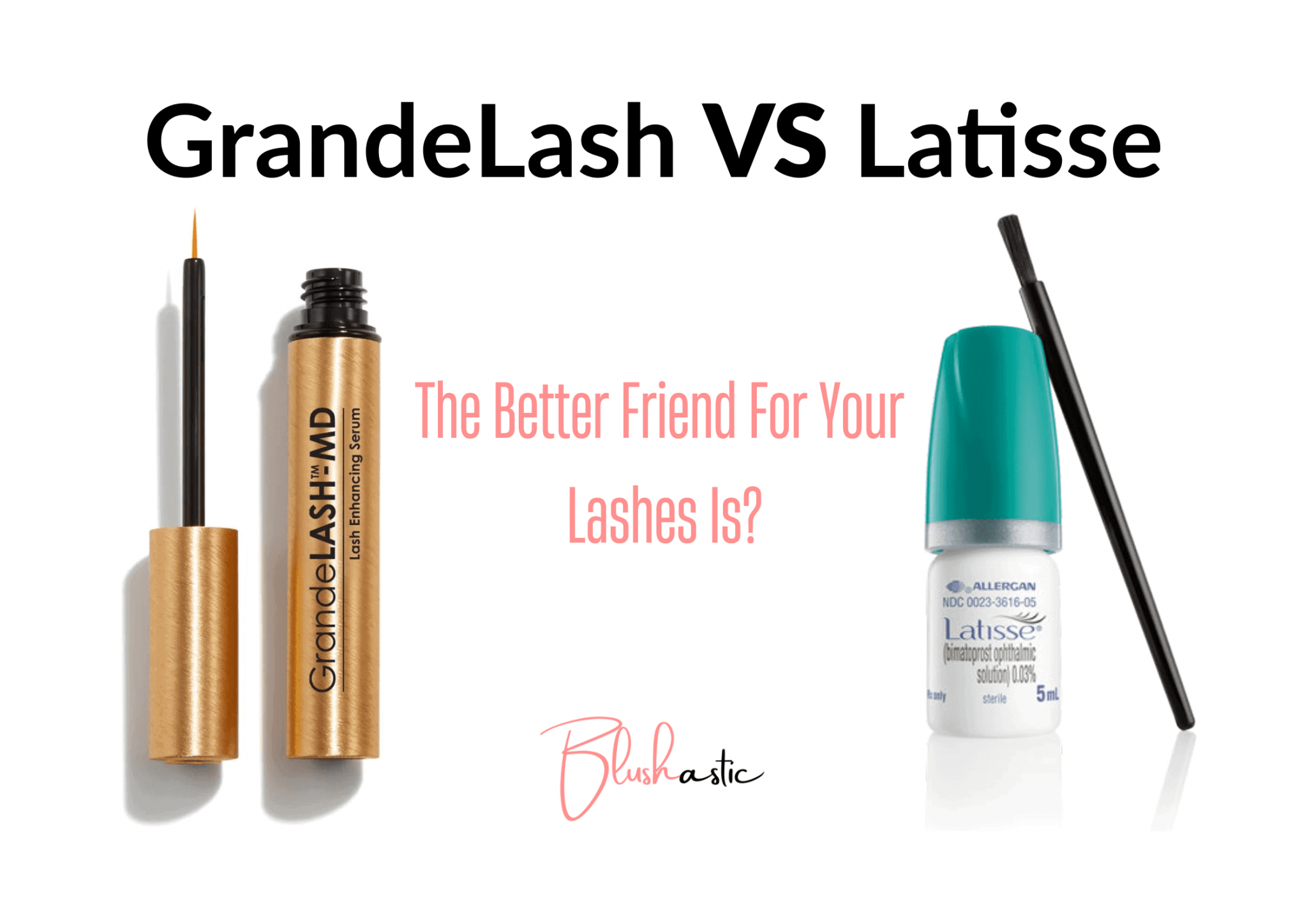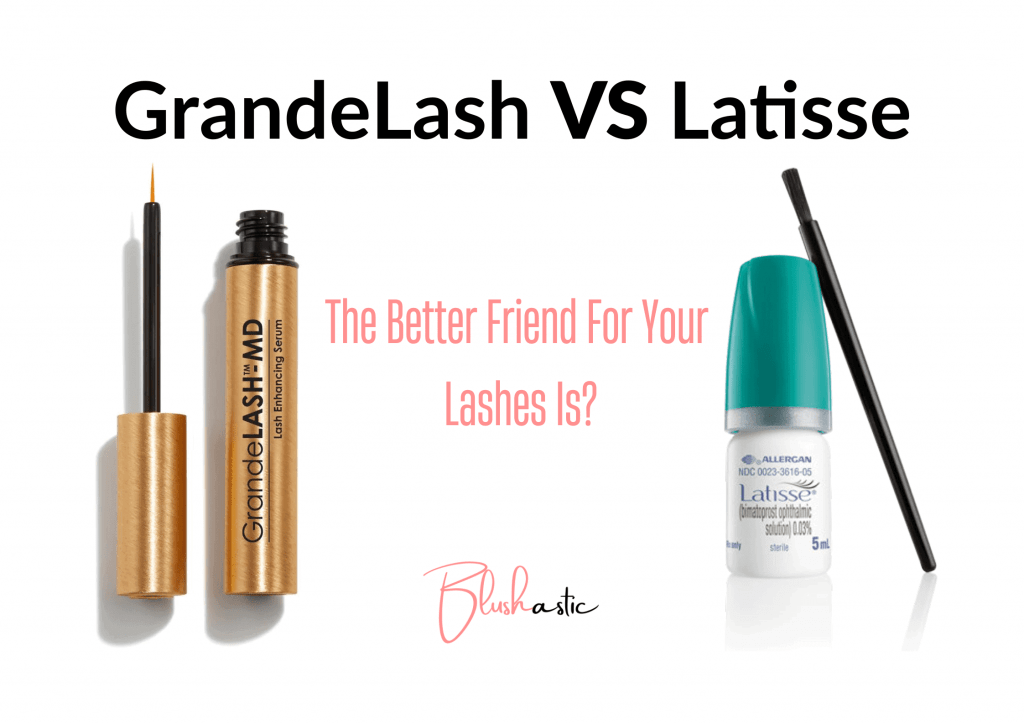 However, we sat down with the experts to give you a solution that will help you save a trip to the dermatologist! The ruse between Grandelash VS Latisse has been making headlines for quite some time, with their claim to enliven your eyelash with full glam and infuse them with health and density.
Choosing between two divas can be confusing, especially if both have racked up different awards for the same thing! If you need to find what works for you, be with us till the end. But which one will be the winner of the two? Let us wait and see which one scores the best!
GrandeLash VS Latisse |
The Better Friend For Your Lashes Is?
Convenience 
If you thought you could barge into any beauty drugstore, and get your hands on the GrandeLash Serum, then you are right! There is no drama or fuss here, so if you are on the mission of getting those lashes back, this will immediately repay you with its presence! It is because users don't require a prescription, to buy this eyelash growth-enhancing serum. However, Latisse may not be as humble as Grandelash. You ought to have a doctor's prescription for this. Else, you are walking home alone! So if we evaluate, Grandelash steals this round undoubtedly! 
Ingredients 
Grandelash 
The formula of the Grandelash growth-enhancing serum highlights the importance of three key ingredients, which have made quite a name in the cosmetic sector – hyaluronic acid, amino acids, and vitamin E. If we talk about the entire pool of benefits that sodium hyaluronate brings, it will take days! This element acts as a moisture reservoir and has an excellent water retention ability.
Just like our body needs water, our eyelashes, too, require water to look healthy and not brittle. Hyaluronic acid fortifies them from within and prevents thinning. Apart from this, amino acids, or proline, help nurture eyelashes differently. They promote the production of collagen, which helps heal all the damage done.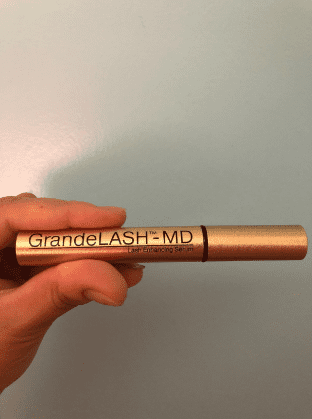 If you are looking for ways to reduce the environmental burden of your lashes, tocopherol or vitamin E is an excellent fit! It not only cuts down on oxidative stress but also allows the regeneration of lash hair. Stress causes the formation of free radical damage inside the body, which leads to hair loss. Adding this ingredient to your formula helps shield your lashes from harm and keeps them moisturized. 
Latisse 
The active ingredients of Latisse include a magic ingredient called bimatoprost, which has been proven to show lash growth. This ingredient is a kind of prostaglandin analog and directly targets the growth phase of the eyelash strands. It is responsible for extending this phase's longevity and also helps pump the volume of lashes produced in the stage. This dramatic growth is why many users are crazy about its benefits.
What's peculiar is that this ingredient is also used to treat ocular hypertension or glaucoma in the eye. Its lash-developing properties have inspired many, and you should still check in with your doctor before you opt for Latisse to be sure if it's suitable for you in case you suffer from this eye disease.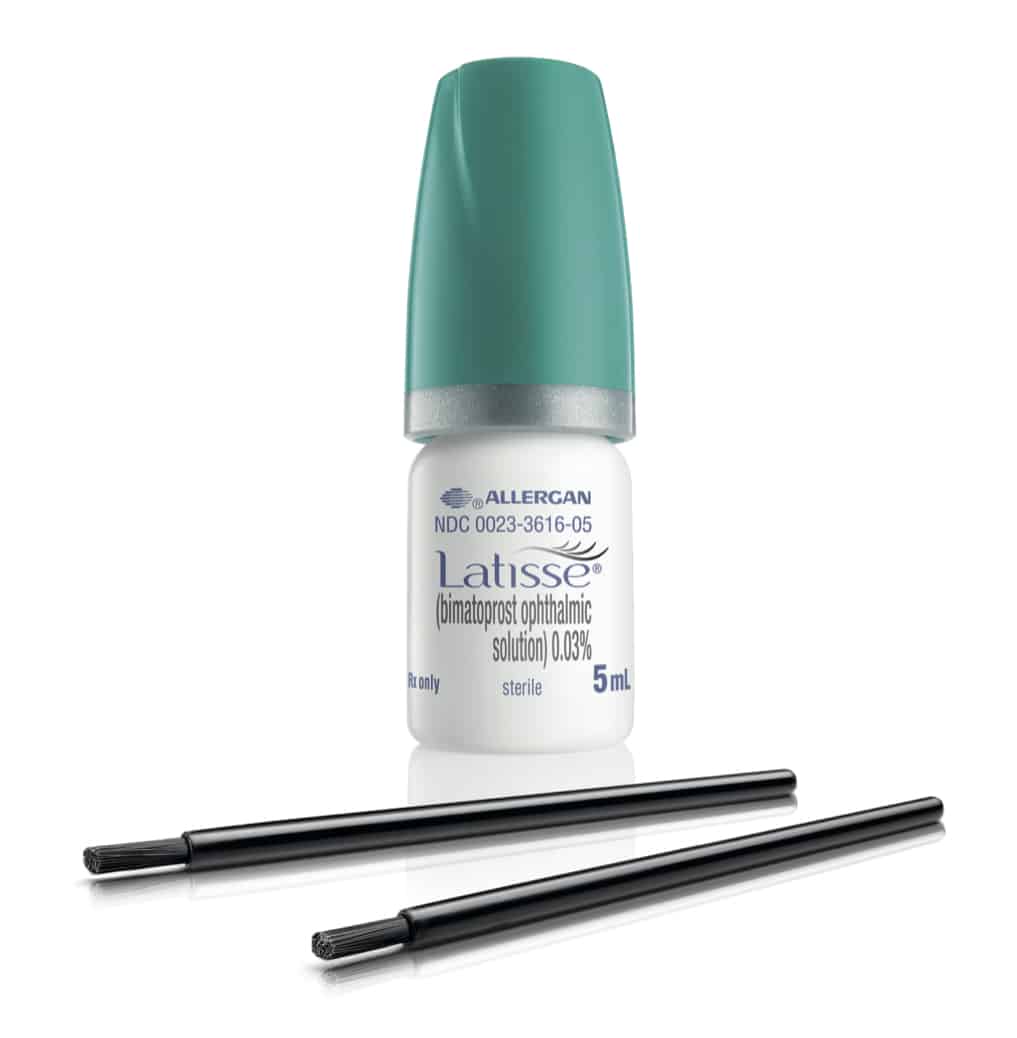 Apart from this, the formula also runs on primary preservatives like citric acid and Benzalkonium chloride. Citric acid stimulates hair follicles and speeds up the process of lash growth. It also helps in keeping them well-nourished, rejuvenated, and healthy-looking. 
Effectiveness 
Grandelash has turned into a household name, as many beauty lovers desire to revamp their eyelashes and get a fuller, more voluminous look. Testes conducted by the brand have reported that in a 12-week study with 30 subjects, more than 90% of the users noticed longer, stronger, and denser lashes. The ophthalmologist brand stands up to its claims, and you might be in luck bringing this home. Users revealed that the brand's botanical approach is more natural than the medical way of Latisse. 
Latisse's ophthalmic solutions help treat the brittleness or paleness of your lashes and show noticeable improvements in a period of as early as four weeks and complete lash growth, which can gradually be visible in sixteen weeks. Users who took part in clinical trials noticed a 25% increase in length.
The eyelash density of the patients elevated by 106%, and about 18% of the population got their wishes of getting darker, jet black lashes fulfilled. Most of the reviews of both brands are overwhelmingly positive, so it's a draw here. 
Product range & Price 
Grande Lash is an extended branch of the famous brand Grand Cosmetics. It is known for offering different products like formulations for your lashes, lips, brows, hair, etc. apart from front heir primer, mascara, and liner, the GrandeLash growth enhancing serum has topped all charts as the most-sought-after product and bagged many awards. Even though it's quite expensive and that's the sole reason people look for Grandelash dupes, it is considered economical and more cost-effective than Latisse, as it caters to more people's budgets. 
Latisse is known in the market for offering their Bimatoprost topical solution. The brand has done an excellent job in providing unique Botox treatments. However, its lash solution can't be obtained without a prescription and is not easily accessible by the general public. This is the reason why it's more expensive than Grandelash. 
As it's a thirty-day supply, there is a good chance you will run out of it soon and have to buy another bottle. On top of that, you will have to see your doctor, to get a prescription, and the visit probably adds more expense to your account. 
Safety terms 
Although users can experience very little to no side effects using the Grandelash serum, they are still side effects! To address them carefully, you need to identify what might be harmful to your skin. Side effects like Irritation, eye pain, redness, swelling, darkening of the upper eyelid, or, more commonly, hyperpigmentation can also occur. You can reverse its effects if you immediately stop using this product. However, one major downside to using this is that you may suffer darkening of the iris within the eye, and changing the color of the iris is pretty much irreversible. 
Latisse comes with sterile and sanitized applicators, which are safe for usage on delicate parts of your skin, like the eyes. As it is an ophthalmic solution, there are very few chances of any irregularities. However, Latisse's clinical studies show that the formula can cause common side effects like redness, itchy sensation, or minimal skin irritation. 
Other possible side effects include dryness of the eyes, redness in eyelids, darkening of the iris, which is irreversible, and darkening in the eyelid region, which can be reversed if you stop using it.   
GrandeLash VS Latisse | Evaluation of Pros and Cons
GrandeLash Pros 
It has over 33k reviews on Amazon

It does not require a prescription to buy

Cheaper than Latisse 

Bagged the Glamour Beauty Award in 2021

Encourages the growth of longer lashes

Infused with vitamins, and essential peptides

Boosts thickness of lashes

Helps fill-up sparse areas 

It helps define the natural lash line

It comes in three sizes—1.5ml, 2ml, and 4ml

Vitamin E hydrates the lashes and prevents breakage or falling out

Tested by ophthalmologists

Amino acids bring a lot of antioxidants to the formula

Shows noticeable improvements in just 4-6 weeks

Winner of Harper's BAZAAR Anti-aging Award & Cosmo Beauty Award

Conditions your lashes from roots to tips 

Maintains a healthy-looking appearance 

Free of parabens, cruelty-free 

97% of users saw their lashes become stronger 

It gives a fuller-looking, fluffy appearance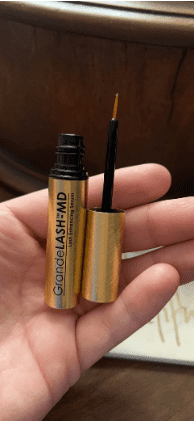 Cons 
The FDA does not approve it

The formula may not work effectively if you stop using

There are minimal chances of side effects like darkening of the iris, which is irreversible 
Latisse Pros 
The FDA approves it 

It takes 4-8 weeks to show noticeable results, up to 16 weeks.

Bimatoprost helps in promoting longer lashes 

It offers a splurge of thickness and volume 

It helps achieve darker lashes 

It helps in covering the empty spaces in your lash line

Enhances the life span of lashes

You can also use this formula on eyebrows 

Available in 3 sizes, 1.5mL (with 40 applicators), 3mL (with 80 applicators), and 5mL (with 140 applicators)

It comes in 60 sterile applicators, so it is safe to use

Boosts the growth cycle of lashes from the telogen phase to the anagen phase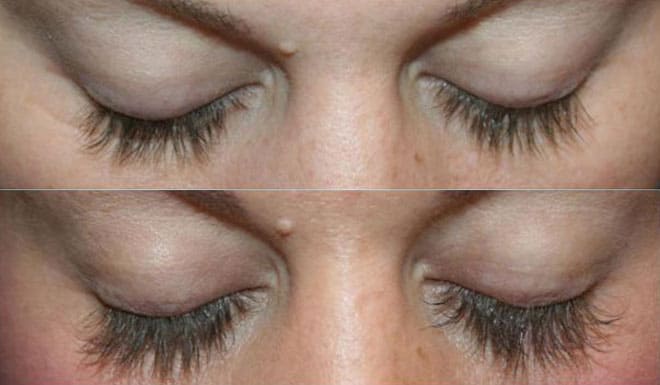 Cons 
Requires you to get a doctor's prescription 

Expensive than GrandeLash MD 

Your lashes can return to the original state if you are inconsistent with your usage. 

This has side effects, too as darkening of the iris or upper eyelid like Grande. 
Customer Feedback | GrandeLash VS Latisse
Angela commented on GrandeLash MD, "If I want to suggest anything to my teenage self, it is definitely to not invest in whatever you see online. But having this serum has changed the life of my lashes completely. I have used a lot of makeup on my face since I was young, and my eyes were no exception. Prolonged usage caused my lashes to dry, and break, after which I tried many serums, but nothing worked. Thankfully, the formula of this one is very humble and feels nourishing. I love it."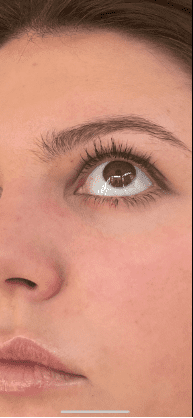 Christine pinned on Latisse, "At first I thought this was yet another product which people are talking about uselessly, but I was so wrong! Within the first five weeks of using this, I started seeing noticeable improvements in my lashes, and I could not believe it worked. My lashes grew longer and thicker, and I always look very energized. I am in debt to my best friend for gifting me such a miracle product!"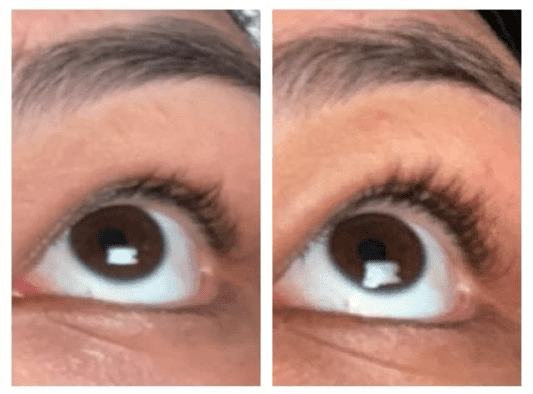 Eva said about Grandelash, "I don't know what has got everyone raving about this serum. I bought this after hearing so many reviews from my friends and am dedicated to trying it. As soon as I put the formula on my lashes during my application, I felt a tingling sensation, which later itched. I don't know if the ingredients caused it because I am pretty sure I am not allergic to them. I suggest you do a patch test or consult your doctor before using it."
FAQs | GrandeLash VS Latisse
Is there anything better than Latisse?
The Advanced Eyelash Conditioner from RevitaLash has taken the lead on Latisse. Some people have reported that it is less expensive than Latisse and promises you a better, revived version of your lashes. The one-of-a-kind tube front brand conditions your lash hair and shields them against breakage. You will get 2ml for a 3-month supply, which might be a better deal for some users than Latisse. 
What is the best eyelash growth serum on the market?
The goodness of the Advanced Eyelash Conditioner from RevitaLash has made people go crazy with its splurge of benefits that claim to give you fuller lashes in no time. Apart from his, there are other sharks in the ocean like the Eyelash and Brow Serum from Pronexa, the GrandeLash MD, and Lash Boost from Rodan + Fields, and the GRO Volumizing Lash Serum from the groundbreaking brand, Vegamour.
Does GrandeLASH make your eyelashes grow?
While GrandeLash is a healthy concoction of ingredients like hyaluronic acid, amino acids, and tocopherol, which serve different multifold benefits like amping up hydration, providing nourishment, preventing breakage, and more. The presence of Prostaglandin I.C. is what induces their growth by keeping the hair follicles healthy. From all the clinical trials conducted, users concluded that their formula felt very humble on the skin, and they could see improvements in the appearance of their lashes in just four weeks.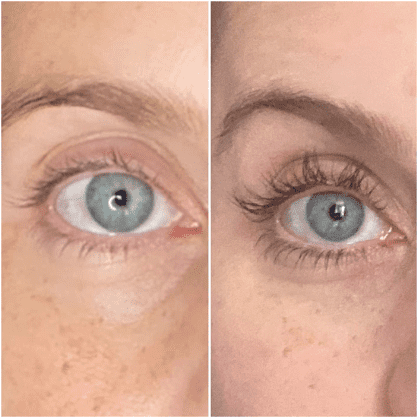 Is Latisse or lash boost better?
From reports, surveys, and different clinical trials conducted, it has been found that Latisse has a leading point in the battle between Latisse and Lash Boost. Unlike Latisse, Lash boost is not approved by the FDA. It has biotin, which is known for boosting hair growth. However, there is little evidence that it will help regenerate your eyelash hair. 
What happens when you stop using Grande lash?
If you suddenly stop using the Grande Lash serum, all the benefits you have derived from using the product will return to its original state. This means that if you have gained bushy and elongated lashes earlier by using Grandelash and discontinuing using it, it will restore your lashes to the state where they were shorter, sparse, and dull. 
How can I thicken my eyelashes naturally?
You can apply natural oils like castor, coconut, and olive oil to moisturize your lash hair and keep them healthy. Apart from this, you can add another moisturizing ingredient to your routine, like aloe vera or other lash-boosting supplements. You can also take help from a good lash growth serum that suits you or a lash-boosting mascara. Make sure to consult a doctor before you use the serum on your skin. 
Closure 
If you want your eyes to come back to life (metaphorically speaking), it will take much more than those nourishing oil blends from your kitchen pantry! GrandeLash VS Latisse, the two leading brands offering you luscious lashes, which can transform your ensemble from drab to fab! You know how this works if you want to choose between the two. It all comes down to YOUR personal preference, and that is what your skin will love to use every day. If it has no complaints to shower, then you are free to use either of the two options because both have worldwide fame for their formulas. 
Women said that they hooked up with the GrandeLash serum on TIKTOK and that it has been a romantic affair with their eyes ever since. If we talk about these consequences, what's life without a bit of risk? Just kidding! Make sure to take advice from your pediatrician or doctor before using them. If we are a bit skeptical about both pricing, then we have a tip. If you want to become a head-turner, sweetheart,; it will cost you some extra dollars! 
Marilyn's deep interest in fashion, beauty, and lifestyle has led her to pursue a fulfilling career as a freelance writer and blogger. With her bachelor's degree in fashion design from the Fashion Institute of Technology, she has developed a keen eye for style and trends, making her well-equipped to offer valuable insights into the latest fashion and beauty trends.