Eye care has topped the charts of wellness when it comes to beauty, and rightfully so because anything for the windows of your soul, right? While everyone would agree to this immediately, we often neglect these beauties amidst the daily hustle of life. Sleepless nights, loads of stress, and tonnes of makeup keep our lashes stripping off their natural charm, and we are left with harsh, coarse, and dull-looking lashes that fall more than they stay! Meanwhile, we found Grande Lash Md Serum, claiming it provides uber hydration and cushion-soft nourishment. It has a hefty price tag, and thus, a Grande Lash Dupe is what people have on their minds.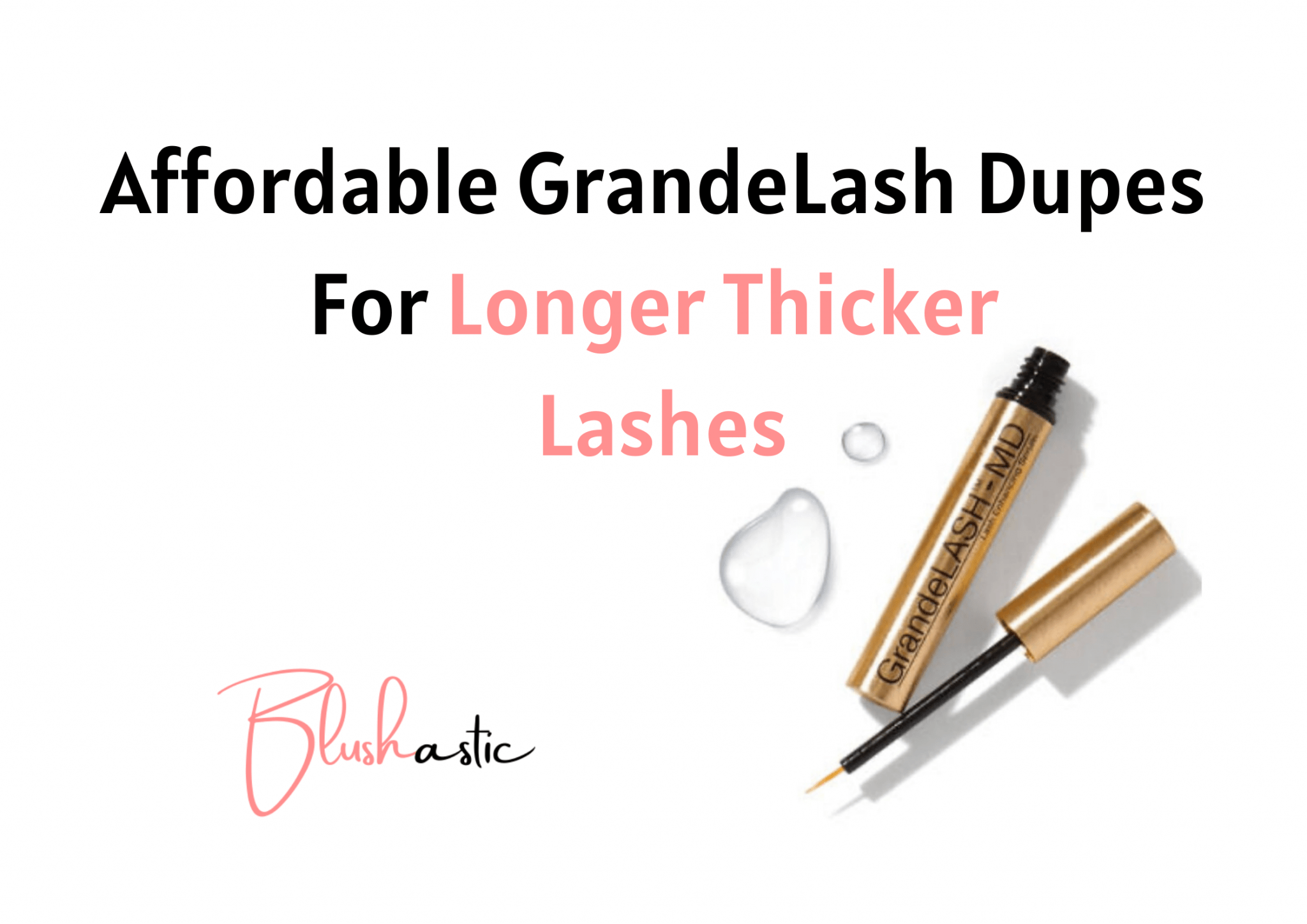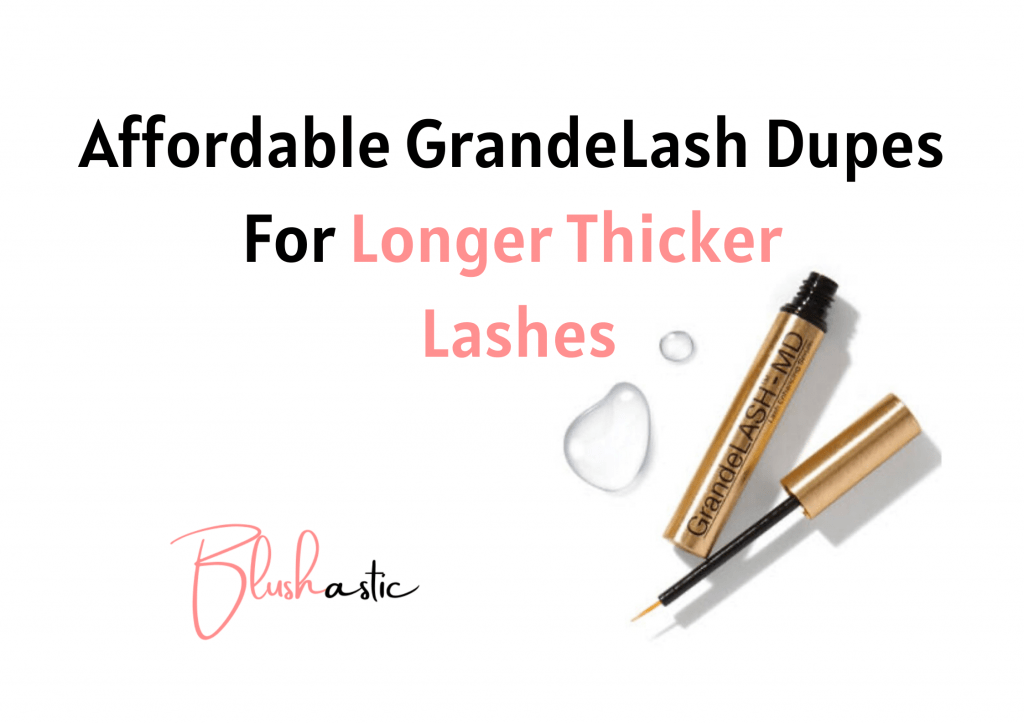 However, that's not all. While people are ready to embrace this mysterious journey of darker and fluffy lashes, they are not prepared to donate their whole paycheck to this cause! That's right. The product is a bit pricey, but that does not mean you can't include its benefits in your routine!
Grande Lash Dupe |
Some of the Best Options For Your Eyes!
Grande Lash MD Serum has many makeup divas gossiping about its advantages, promising to target empty areas in the lash lines and fill them up with new growth. The lash-enhancing serum has been loaded with hyaluronic acid, a hero ingredient in elevating your lashes' hydration levels and turning them plush and supple. This keeps them soft so that your mascara glides on them like butter all the time! Apart from this, other super-nutritious ingredients, like the packet of amino acids and vitamin E, encourage lash health and ward off any external damage.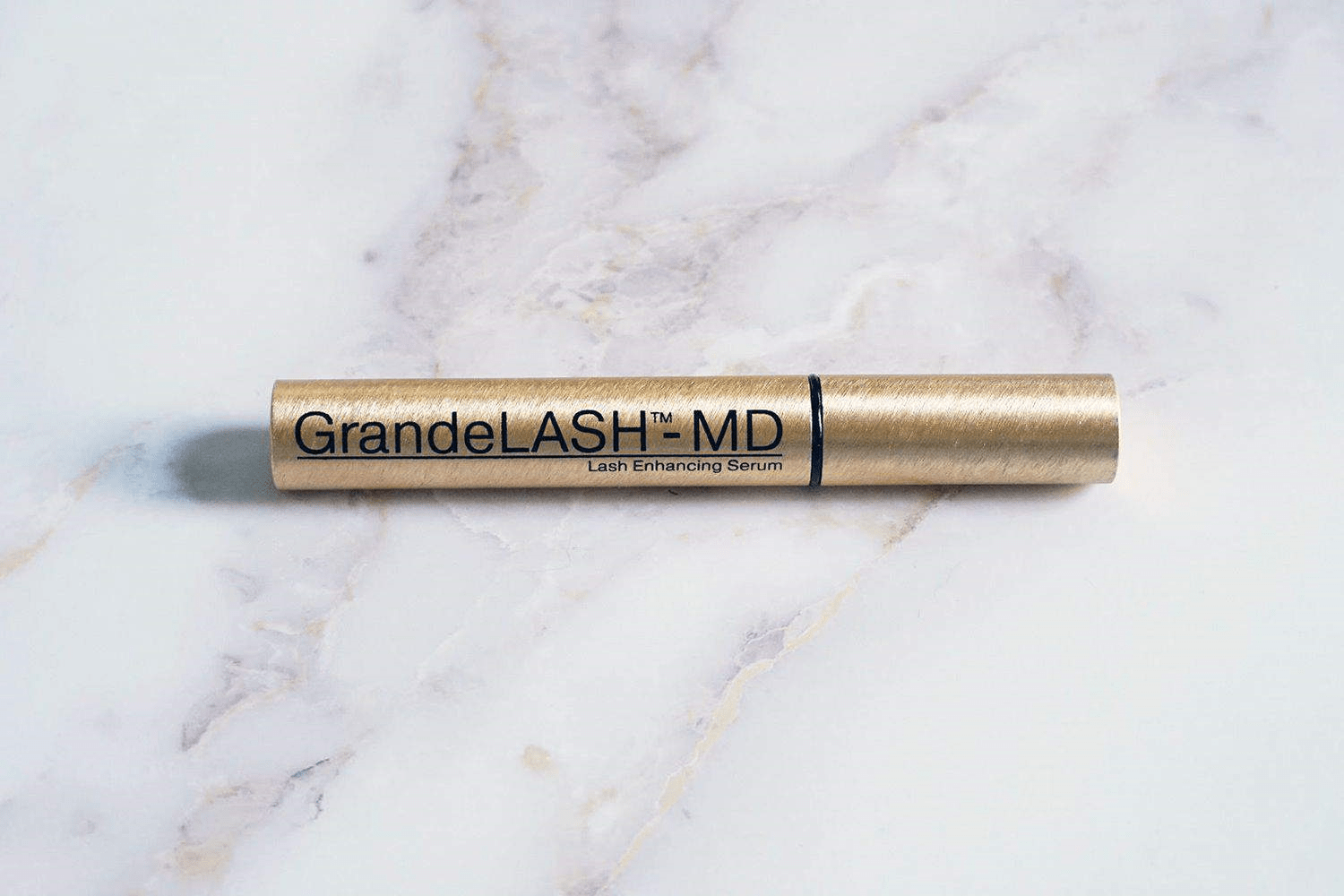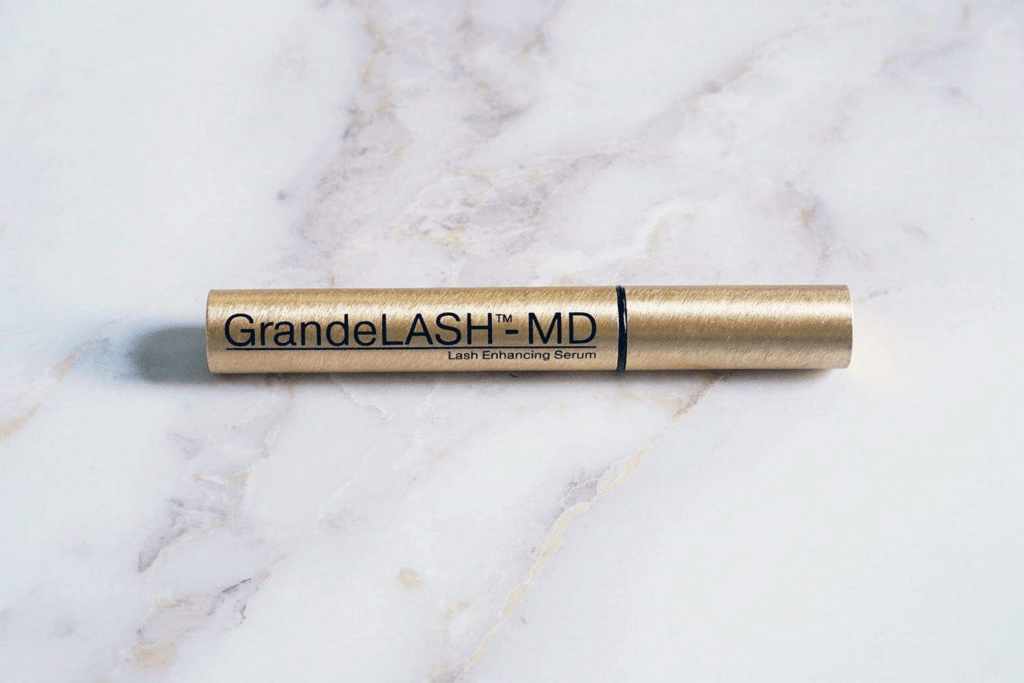 Sadly, the product's pricing structure is not very wallet-friendly, and even if you go through the process of buying it, you may feel like stealing your pocket of every last penny! We don't want that! So we brought you 11 equally exotic options that work just as well as the original to let your lashes indulge in some luxurious feel!
According to the word from experts, the RevitaLash Advanced Serum does make a difference in your lashes, and a good one! The formula works on a unique technology that includes BioPeptin, which is responsible for enriching your lashes with vitamins, conditioning them thoroughly, and protecting them against environmental aggressors. There are also ginseng and saw palmetto extracts that help replace your lackluster lashes with a luminous shine and keep them touchably smoother!
Revitalsh understands that your lashes often get damaged because of constant styling and thereby helps nourish them to their core! Their proprietary technology has been patented in the US and is clinically approved for being oil-free, paraben-free, paraben-free, and other nasties! The product has the clean seal of approval for being the Best Beauty Buys by InStyle in 2020!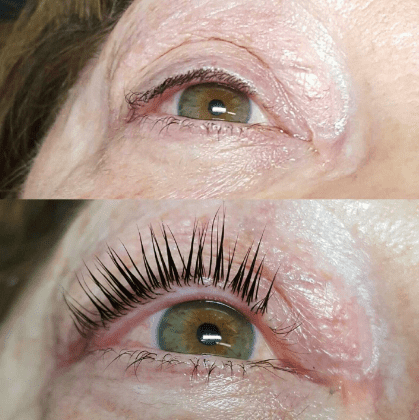 Perks
A favorite of many celebs

Contains strong peptides

Shields lashes against breakage

Conditions nurture the look of lashes

Hypoallergenic, non-irritating formula

Vegan composition

Never been tested on animals

It does not contain Parabens, Phthalates, BHT, Gluten

Non-sticky

Enhances flexibility and shine

Users can apply it on eyelash extensions as well

Prebtns lashes from going brittle

Rich in lipids, biotin, green tea extracts, panthenol
Drawbacks
Double the cost of Grande Lash

Less in quantity according to the price paid.
While many of you may think of it as more of a makeup thing, at first sight, it's time you considered other options! This sensational lash-boosting serum promises its clients to give them plush, more defined, and bushy-looking eyelashes. Enriched with science-backed ingredients, this formula includes the goodness of ingredients like panthenol, glycerin, sodium hyaluronate, arginine, and some other potent elements that will assist actively in supercharging your follicles with nutrition, which will lead to hair growth.
This lash serum by the world's number-one makeup brand possesses a cotton brush applicator that glides gently on your fragile lashes without tugging or irritating them. Many users shared their experience with this serum, revealing they were a big fan of its formula and, of course, the economical price tag!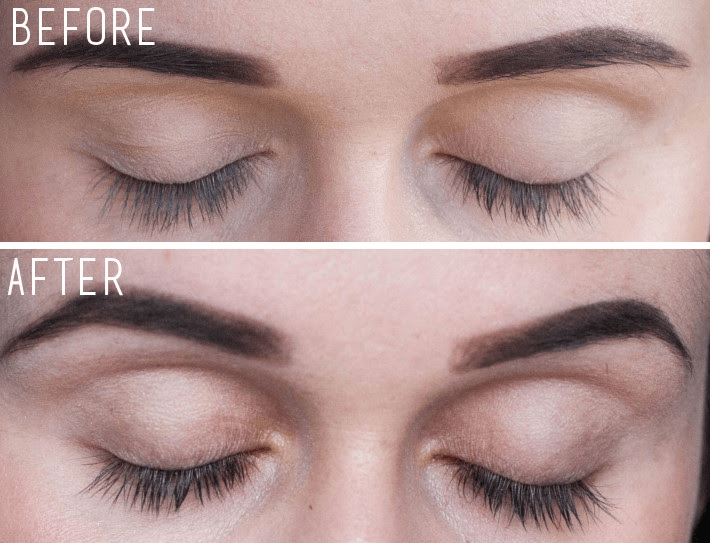 Perks
Purely conditions lashes from roots to tips

Adds softness to lashes

It makes their appearance plush and more supple

Infuses a radiant shine to lashes

It helps in filling up the sparse areas

It gives thicker lashes in just four weeks

Does not form any clumps

Protects lashes from breaking

Less fallout during makeup removal

Offers ample nourishment

It comes with a soft cotton brush applicator

It contains arginine and pro-vitamin B5
Drawbacks
You may have to apply more than one coating.
Rodan & Fields Lash Boost Serum Eyelash Growth
Protecting one's lashes is not easy, especially when we are constantly outside, brushing our eyes against the harmful elements present in the atmosphere. Give your lashes the sweet splurge of the lash boost serum from the groundbreaking brand Rodan & Fields Lash Boost serum to make them more beautiful and strong! The premium serum must be incorporated into your everyday nightly ritual to help you get closer to longer, darker-looking lashes!
The best part about this serum is you can apply it on your brows, too, to pump them up and make them stand out from the crowd! Users said it helped them cover all sparse areas effectively, so hurry up!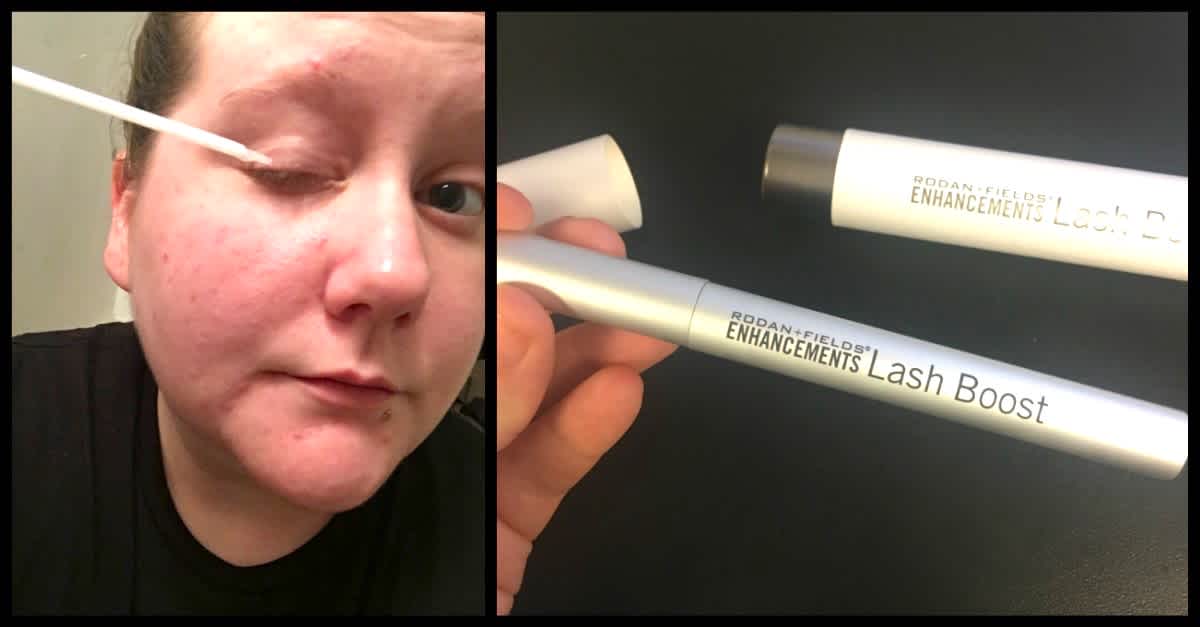 Perks
No.1 lash serum in the US

It offers an intense conditioning period for lashes

It contains proprietary technology and many vital ingredients

Adds definition to the length of your lashes

Enhances volume of lashes and brows

It gives a youthful-looking appearance

Supplies sufficient moisture content

Prevents breakage

It helps promote darker-looking brows

Amps up lash durability

Fills up empty areas with redefined volume

It goes with all skin types

Cruelty-free composition
Drawbacks
The formula is approved to be vegan

Way too expensive so that it wouldn't cater to many people's budget
Pronexa Hairgenics Lavish Lash – Eyelash Growth Enhancer
Have you ever wondered what makes Pronexa's Boosting Eyelash serum ultra-popular among customers? The primary reason behind this is that the formula has similar peptides just like those used in the Grande Lash MD Seum. Apart from delivering a glossy shine to your dull lashes, it also helps restructure your fallen lashes by replacing them with renewed and healthier ones.
Users said they noticed a significant increase in their volume in just a month and did not have to rely on falsies again!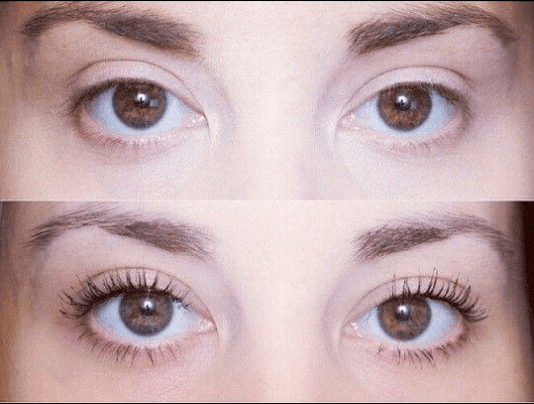 Perks
Made from high-quality ingredients

Botanical compounds penetrate hair follicles better.

Imparts a sheen texture to lashes

It pumps up the volume on your brows too

It helps achieve bushily, and denser lashes

Hypoallergenic, and non-irritating formula

Helps fortify lashes

You won't require fake lashes anymore

Lengthens and thickens your eyelashes

Never been tested on animals

Sleek applicator promotes precision in application.
Drawbacks
The consistency is a bit watery.
Lash24 by Hair La Vie
The brand Lash24 has made quite a name for itself with its awe-inspiring formulas dedicated to enhancing your lashes seamlessly. Especially the dual day and night eyelash serum has risen to popularity among beauty enthusiasts for its ability to intensify that lost volume and boost thicker-looking lashes.
Designed with Red Clover Extract, Biotin, Keratin, Silk Amino Acids, Vitamin B5, and Hydrating Fruit Sugars, Lash24 serum feels like a shower of nutrition to accentuate your lashes' wellness. The formula penetrates deep into the skin and rebuilds a damaged hairline, which takes you closer to your dream!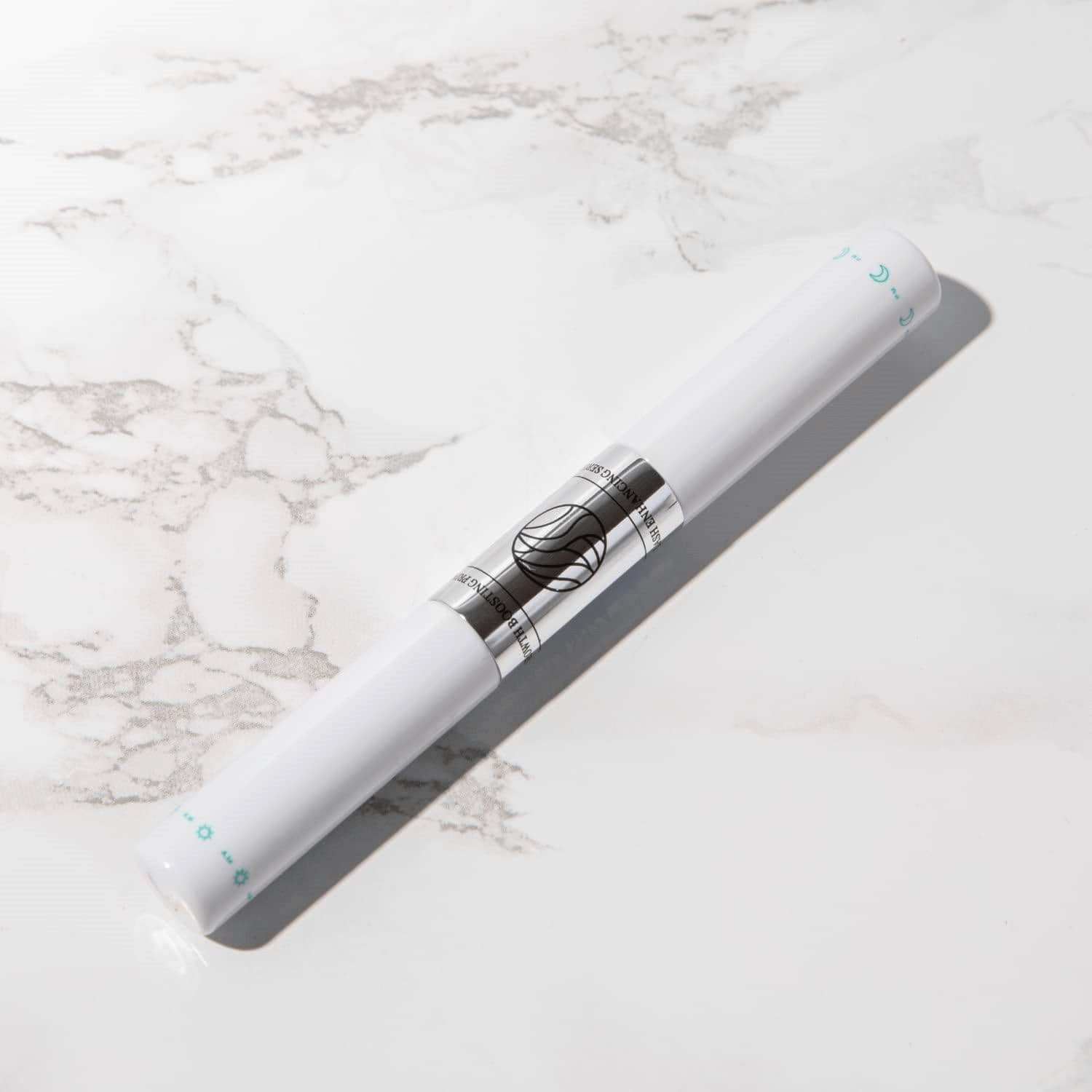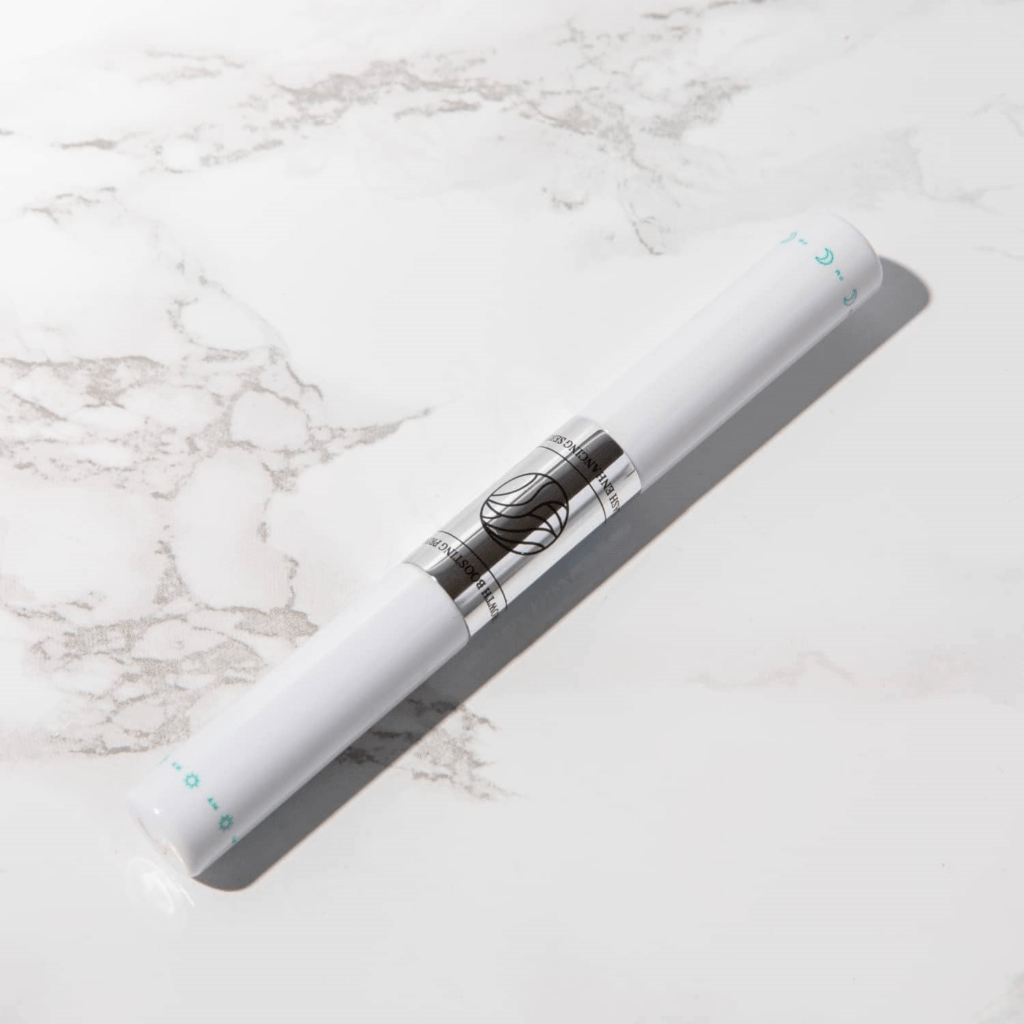 Perks
Primes the lashes to give them a flawless look

Constant nourishment of 24 hours

Designed with natural ingredients

Thicken your lashes in just thirty days

Strengthens lash follicles

Constants the goodness of biotin, red clover extract, and silk amino acids

Softens and conditions by locking moisture

You can use it both on days and nights
Drawbacks
It may not be that effective.
Premium Eyelash Growth Serum and Eyebrow Enhancer
Having garnered over 19k reviews on Amazon, the Premium Eyelash Growth Serum and Eyebrow Enhancer brings you a slew of lucrative deals which will be worth your lashes' attention. The serum helps stimulate the growth of new hair with its composition of powerful amino acids that pump up the area around follicles with nutrition.
Arginine, one of the critical ingredients of the formula, helps to cut down on the brittle nature of your lashes and makes them softer by supplying an optimal amount of hydration. The botanical ingredients here add a denser look and lustrous shine to your lashes, which is too hard to resist!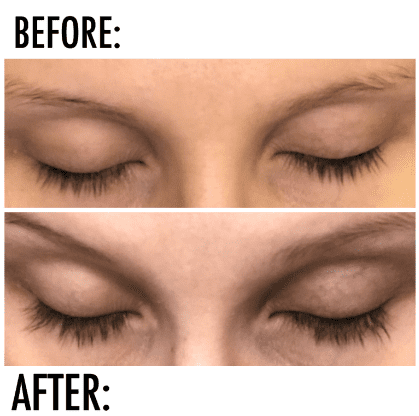 Perks
It has over 19k reviews on Amazon

Loaded with powerful amino acids

Improves the brittleness of your lashes

It helps fill up the sparse area

Improves circulation around the hair follicles

Arginine delivers deep hydration

It gives you fuller and more dramatic lashes

Strengthens existing hair

Safe for all skin types
Drawbacks
It may cause an itchy feeling to the eyes.
VEGAMOUR GRO Lash Serum
The VEGAMOUR GRO Lash Serum is all things bright and beautiful if you desire to amp up your lash health. The formula has been specially crafted with plant-based ingredients, giving your lashes the most humble treatment.
Many users who tried this said they could see fundamental improvements in the thickness of their lashes in just as few as 30 days which the brand claims. However, some clients felt that the pricing structure of the product, which is more than Grande Lash itself, could be more down-to-earth!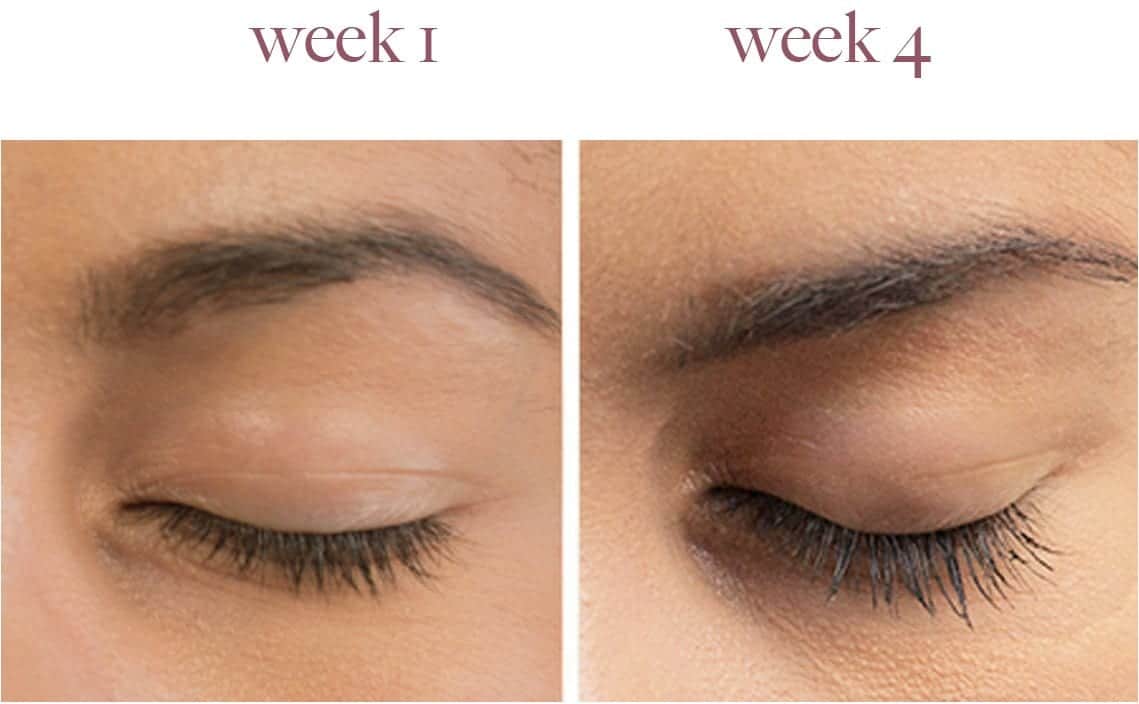 Perks
It supports longer and healthier lashes

It shows results in just 30 days

Claims to offer 94% increases in volume

You can use it every day

It consists of plant actives that prevent thinning of lashes

100% vegan, cruelty-free

Free of toxins, hormones, and carcinogens

It doesn't contain any hormones
Drawbacks
Babe Original Babe Lash Essential Serum
This serum has been a natural solution for many lash lovers, given the mixture of its top-rated ingredients, which boasts of elements like panthenol or vitamin B5, amino acids, and biotin. Amino acids help improve the blood circulation around the hair follicles and provide them with better nutrition to revitalize lashes.
At the same time, panthenol helps strengthen your existing hair, repair it, and smoothen its texture. The applicator of the serum is very sleek so that you apply the just right amount of the serum your lashes need without overburdening them!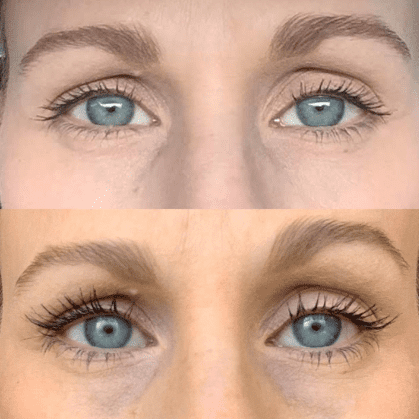 Perks
It has the same ingredients as Grande Lash

Vegan composition

Never been tested on animals

It helps achieve fuller-looking lashes

Award-winning formulation

Nourishes lash intensely

It helps repair the lash line

It comes with a precise applicator

Amino acids boost and lengthen your lashes
Drawbacks
It may not work for everyone.
Neutrogena Healthy Lashes Lash Enhancer Serum
We understand regular lash serums are not enough for you, so we brought you a present! The Neutrogena Healthy Lashes Lash Enhancer Serum features a golden deal for your lashes, with its super-economical pricing, making it the best Grande Lash MD Serum Dupe!
Like the original, this formulation consists of potent peptides and biotin, which work hard to recharge your lashes with new strength and density. The formula delivers a rich payoff of conditioning to your lashes on every inch, so they feel spoilt and taken care of!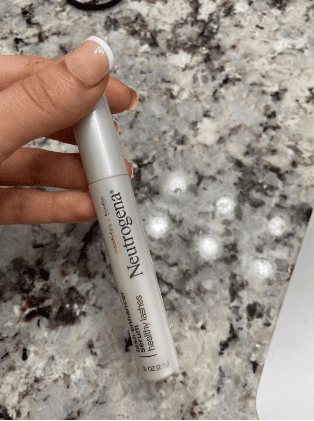 Perks
It helps make lashes moisturized and soft

Very affordable

Infused with biotin and peptides just like Grande Lash

Promotes healthier-looking lashes

It takes just four weeks to show noticeable improvements

Conditions lashes from roots to tips

It helps achieve longer lashes

Boosts your lash volume
Drawbacks
It takes time to see substantial growth.
Natural Eyelash Growth Serum and Brow Enhancer
The growth serum from Natural Eyelash has been blended with growth messengers like Hydrolyzed silk, alanine, arginine, Panax ginseng extract, nymphaea flower extract, and lysine, which encourage your lashes to be stronger and help lengthen them.
The clinically approved formula takes just sixty days to give you the ultimate thickness in the lashes you have been waiting to see all year! The procedure is devoid of irritation or allergies and gives you luscious lashes to be proud of!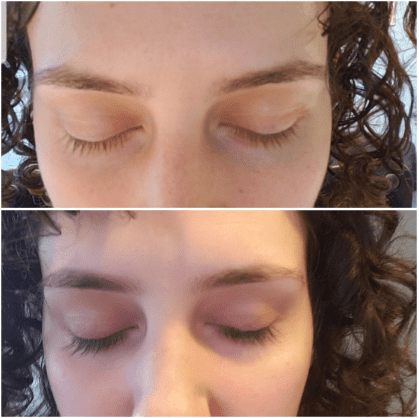 Perks
It feels gentle on all skin types.

Hypoallergenicm, non-irritating formula

Prepared from natural and premium ingredients

Nourishes your lashes deeply

It helps in the thickening of eyelashes

It helps achieve a dramatic increase in length

Clinically approved

Magnifies volume with 2x fast formula
Drawbacks
An ingredient called

isopropyl cloprostenol is present here, which may cause worry for some users.
Liaison Lash Bond Eyelash Growth Serum
If you are not happy with the current look of your lashes, it's time you know that your lovelies are missing out on the Liaison Lash Bond Eyelash Growth Serum! Enriched with polypeptides, the serum helps repair weaker bonds, which gives you healthier and stronger lashes.
You can use this serum daily to boost the shine and thickness of your soft lashes. Many beauty editors revealed that this serum pampered their lashes with a nourishing effect and gave them a voluminous boost!
Perks
A lot cheaper than Grande Lash

Gives full coverage

It leaves a glossy sheen effect

Enhances the thickness of your lashes

It helps pump up extra volume

It fortifies existing dull hair

Encourages repair of weak bonds

It has rich and healthy mineral

Hypoallergenic, cruelty-free composition

Free of parabens, sulfates, and alcohol
Drawbacks
It may not be suitable for sensitive skin.
FAQs | Grande Lash Dupe
Is there a Grande Lash Dupe?
Yes, there are a lot of suitable Grande Lash dupes which would help get you voluminous and longer-looking lashes. These are the Advanced Eyelash Conditioner from RevitaLash, the Eyelash and Brow serum from Pronexa, Rodan & Fields Lash Boost, GRO Volumizing Lash Serum from Vegamour, etc.
What is the active ingredient in Grande Lash?
The Grande Lash serum has three critical ingredients: amino acids, hyaluronic acid, and vitamin E or tocopherol. Amino acids are rich in nutrition and help to repair the damaged lashes and protect them from the outside environment. At the same type, hyaluronic acid reduces breakage, cuts down brittleness, and enhances moisture levels. Vitamin E is responsible for supporting the health of lashes.
Is the Grande Lash Serum worth it?
According to many Grande Lash Dupe Reddit reviews, users who tried The Grande Lash Serum saw noticeable improvements in their lashes in just five weeks, sometimes even less.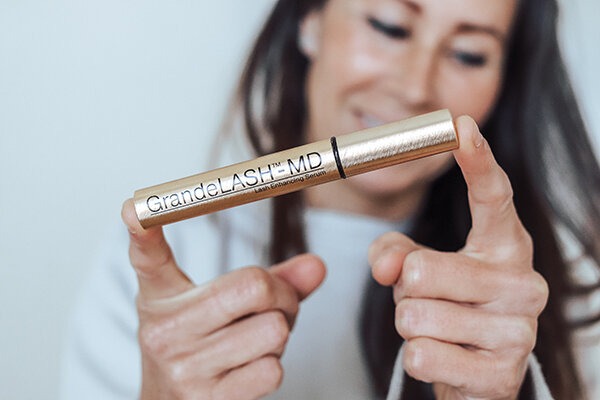 What is the most effective eyelash growth serum?
The Eyelash Serum from Latisse, Pronexa Hairgenics Lavish Lash, GrandeLASH – MD Lash Enhancing Serum, Lash Growth Serum: R + F Lash Boost, and the advanced formula of RevitaLash are some of the best eyelash growth serums available in the market. Besides, we also did a comparison of the two market leaders — GrandeLash VS Latisse
Closure
No wonder lash serums have become the go-to solution for women who wish to rejuvenate their beauty. Among the sea of many high-profile names, Grande Lash managed to steal the limelight for a long time for its high-performance formula, which gives you alluring lashes in less time. However, as much as you like your vanity to be filled with this beauty, the product does not go easy on your dear wallet.
So we tracked down the most sought-after Grande lash dupe to bring you some respite. They strictly adhere to the wellness of your lashes and help them make them stronger, longer, and prettier! Some of these edits are cult-favorite for many celebs themselves, so go on, get them on your list!
Marilyn's deep interest in fashion, beauty, and lifestyle has led her to pursue a fulfilling career as a freelance writer and blogger. With her bachelor's degree in fashion design from the Fashion Institute of Technology, she has developed a keen eye for style and trends, making her well-equipped to offer valuable insights into the latest fashion and beauty trends.