Are you also tired of your plain, prosaic lashes? Most of us seek a naturally long and dense lash line that looks dramatic with just a gentle coat of mascara. Lash serums hold the power to gift us what we need. The expectations skyrocket when it comes to the Liaison Lash Bond Serum. But, is it worth your buy? In our Liaison Lash Bond Reviews, we verify if this serum gives us revamped lashes as promised.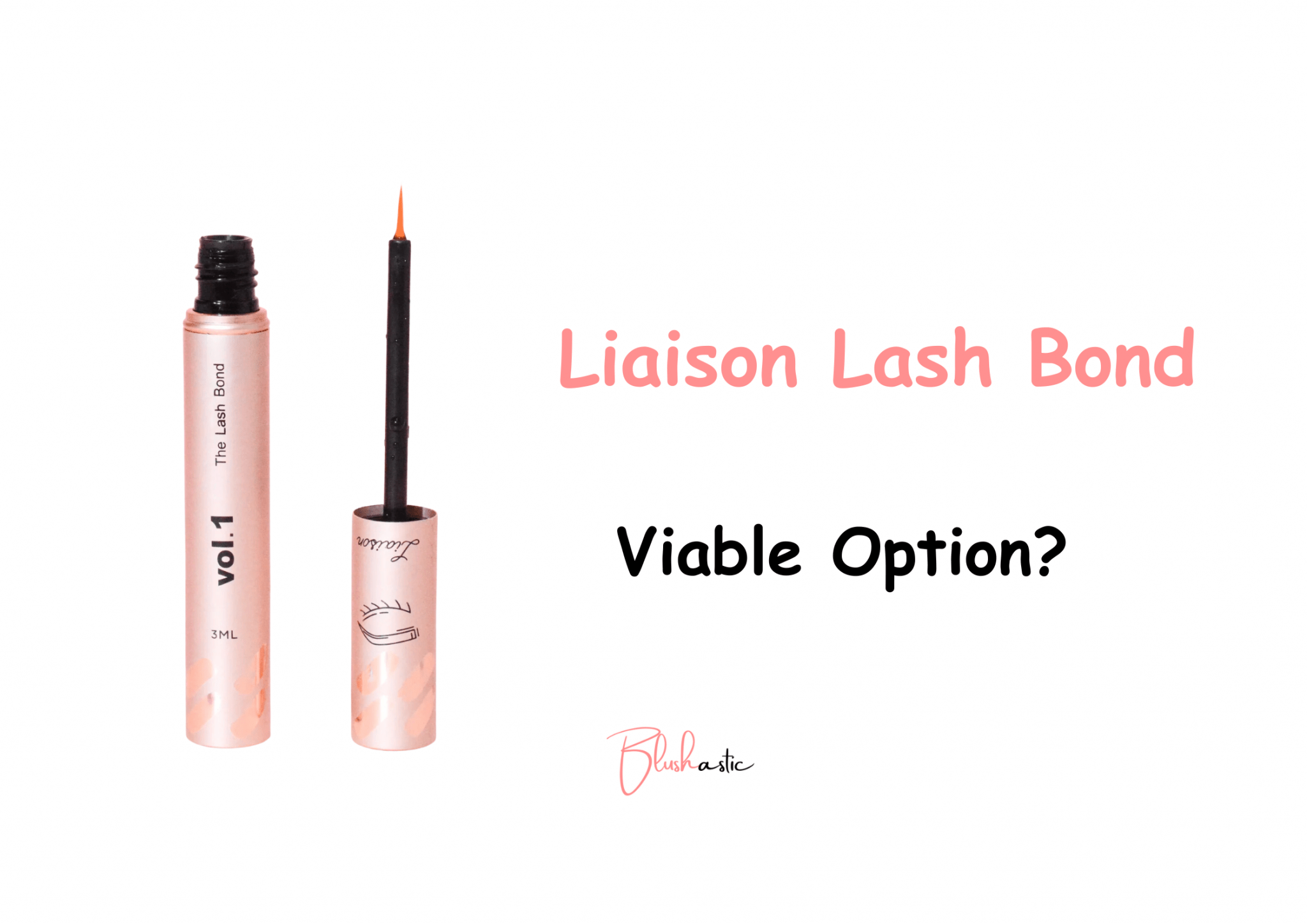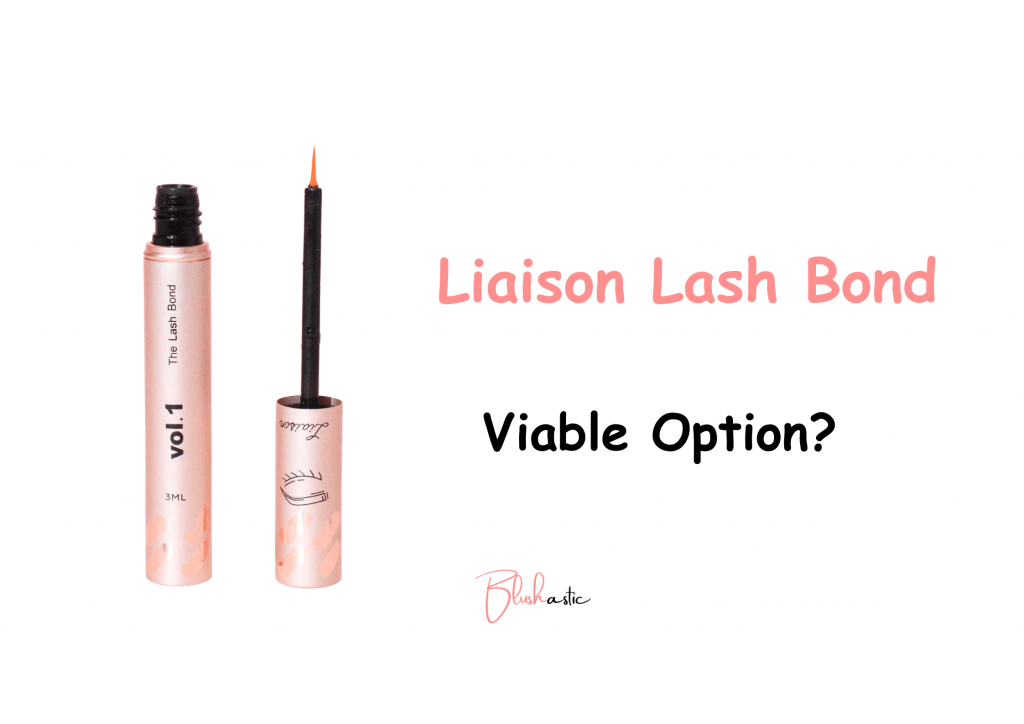 Although lash serums have the goodness of an instant growth formula, the potential side effects can be troublesome. If you want to know if this lash serum is for you, hang tight till the end.
Liaison Lash Bond Reviews | How Potent Is It?
Liaison Lash Bond Serum contains peptides that stimulate the natural renewal of your lash growth cycle. There are three phases in which this serum unfolds itself while working on your lashes. First is the "Builder Stage," wherein the serum begins to repair the damage your regular cosmetics cause. It builds the lashes to defend itself from any harm. Second is the "Stimulator Phase," where the serum stimulates the weaker bonds in our lashes to be strong and healthy. The third stage is the "Activator." It will continue to repair, protect and strengthen the lashes so you get to unlock their fullest potential.
Sale
Liaison Lash Bond Eyelash Growth Serum - Natural Peptide Lash Boost & Enhancer for Longer, Fuller, & Thicker Lashes - Vegan, Cruelty Free, Paraben Free, Talc Free & Irritation Free Formula
#1 EYELASH GROWTH SERUM - Our revolutionary eyelash growth serum boosts the length, fullness, & thickness of your eyelashes. Our nourishing formula promotes new eyelash growth and fortifies existing hairs for bold, dramatic looking eyes in as little as 2 weeks. No more false lashes needed!
HOW IT WORKS - Our peptide lash serum will help to stimulate weak bonds still present in your lashes to encourage natural repair for full, healthy and strong results. Peptides nourish and help vitalize the natural renewal cycle of your hair. Lash Bond uses peptides to help boost your lashes with all of the rich minerals they need for consistent and healthy stimulation as they gain natural strength and shine.
PROVEN BY SCIENCE - Experience drastic increases in length and thickness of your eyelashes in as little as 14 days for the perfect lash boost! Peptides penetrate hair follicles to stimulate lash growth which in turn fortifies the eyelashes to noticeably lengthen and thicken them.
QUALITY INGREDIENTS & SAFE - Lash Bond is made with only the highest quality ingredients. Everything in our serum is hypoallergenic, non-irritating, paraben-free, sulfate free, alcohol-free, & cruelty-free. No Liaison products are ever tested on animals!
HOW TO USE - Easy to apply. Simply place a thin line along the base of your upper and lower lash line once a day at nighttime. Apply only at the root area of eyelashes. Your satisfaction is guaranteed or your money back!
I got this serum for myself and applied it for five weeks. My prime complaint was my tiny, sparse lashes. I sought some extra volume, as even when I crunched my lashes with a curler, the lashes coiled up to look shorter and unnatural. At this moment, I started hunting for a lash serum and got the Liaison serum upon my friend's suggestion. Since I've used it for five weeks, I decided to review it here. But, before I disclose my experience, know your reason for the lash loss.
Reason Behind Your Falling Lashes
There may be uncountable reasons behind the falling lashes, but these are the prime ones. Many of us have Thyroid, Diabetes, or other hormonal imbalances that trigger massive lash loss. Some anticholesterol, anticoagulants, or antithyroid medications induce rapid lash loss like Madarosis. Some other lesser-known clinical conditions and abnormalities cause premature fall of lashes.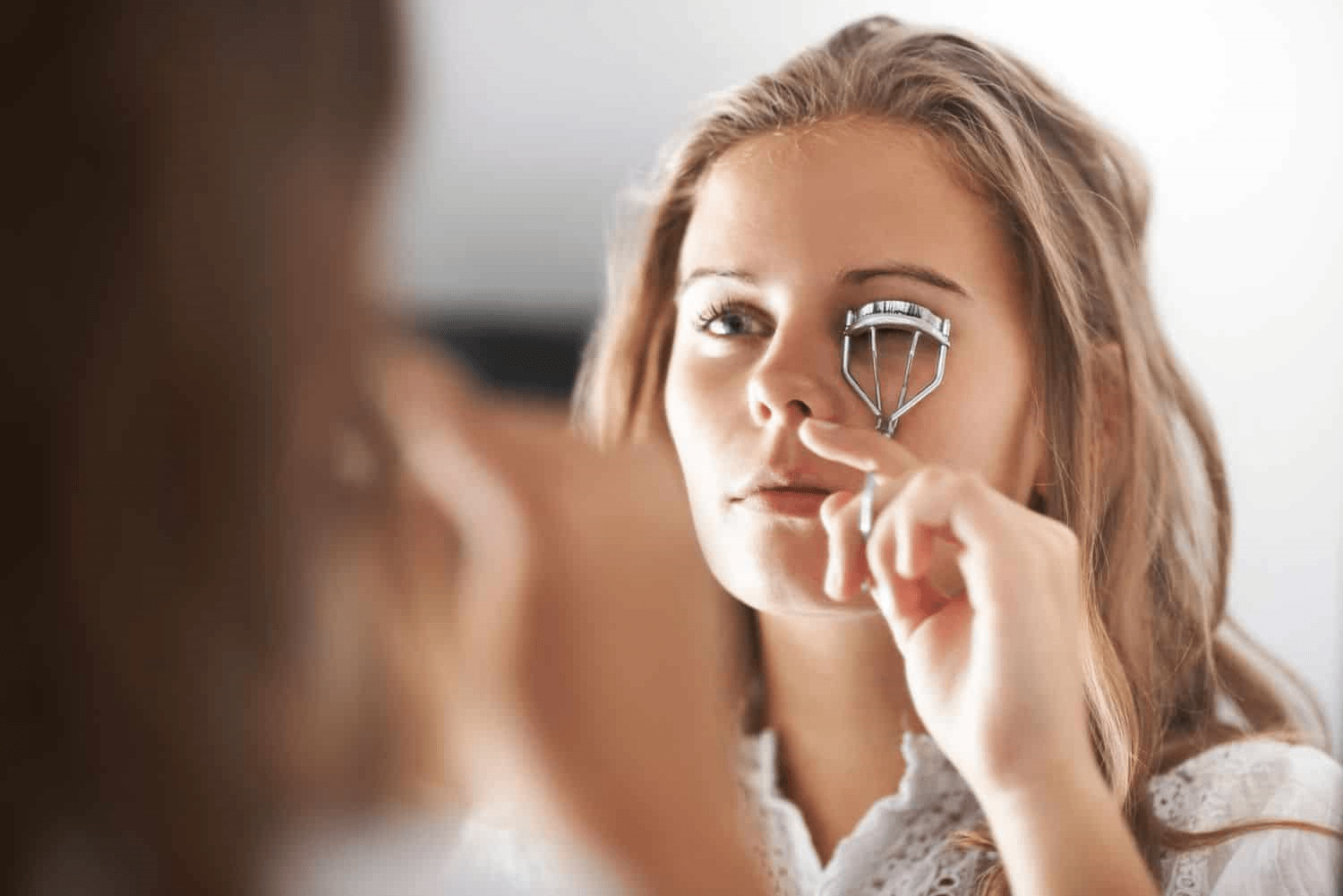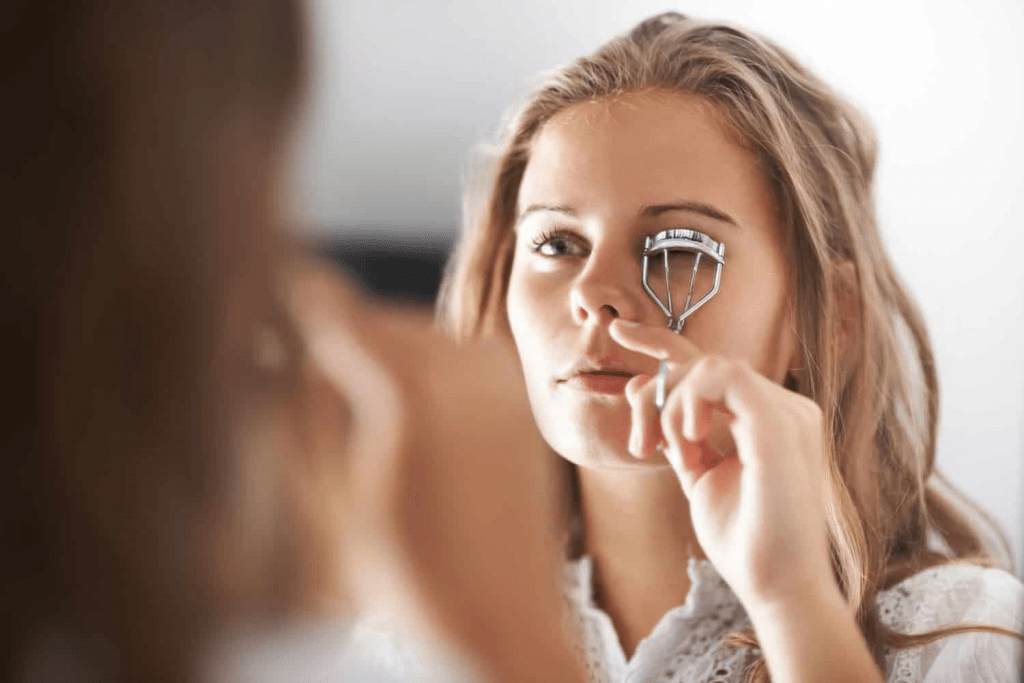 Even wearing eye makeup for longer hours, putting on lash extensions, and excessively using curlers are all potential eyelash shedders. The ingredients of eye makeup (glue, eyeshadow, or mascara) and daily environmental pollutants often inflict the eyes with allergies that, in turn, affect the natural growth of lashes. Especially today, when your lashes already take in so much, you need an eyelash serum to sustain the healthy development of your lashes. Now, we come to our next part, knowing more about the Liaison Lash Serum.
How To Use?
A correct application guarantees better results, so consider following these steps while using this lash serum.
Cleanse: To remove makeup, dirt, and oil from your face, cleanse it thoroughly to make a clean base for the serum to work efficiently.
Apply: Dip the applicator well to gather enough substance, and then swipe once along the clean and dry upper lash line. Use the serum moderately, as using it in excess is useless. You can use it once every evening. Allow it to dry for 1-2 minutes before you proceed with any makeup.
Use: Be consistent in using it. You will notice results only if you use it for at least 4-5 weeks. The brand recommends using it for 12 weeks to get the desired outcome.
The serum should not enter your eyes but wash it right away if it does. In case of irritation or discomfort, cease using it immediately and seek medical attention. You can see the ingredients analysis below to find potentially risky or allergy-causing elements.
Liaison Lash Bond Ingredients
The Liaison lash bond ingredients are very few compared to its contemporaries.
Disodium Phosphate acts as a buffering medium and sets the pH of a cosmetics formula to the proper value.
Benzalkonium Chloride performs antibacterial and antimicrobial activities, cleansing the skin around the lash line.
Cellulose Gum in this serum stabilizes its formulations. It is a food-grade ingredient with no potential side effects. However, some folks may experience minor irritation or allergic reactions.
EPM Enzymes have amino acids that group to form peptides (similar to protein). They nourish the lashes with all the nutrients they need for their natural growth. It boosts the dormant hair follicles and repairs our protein-made eyelashes from within.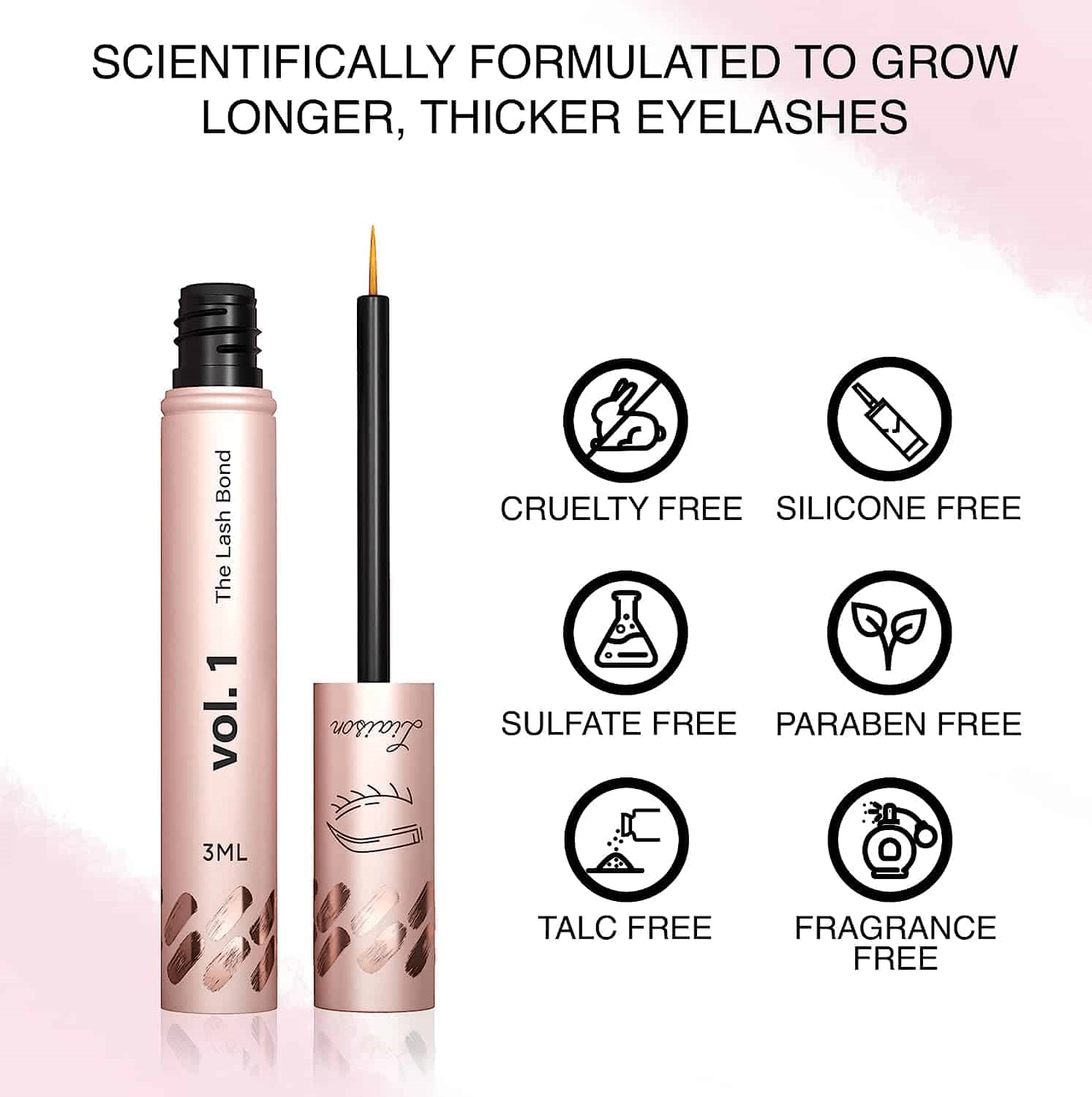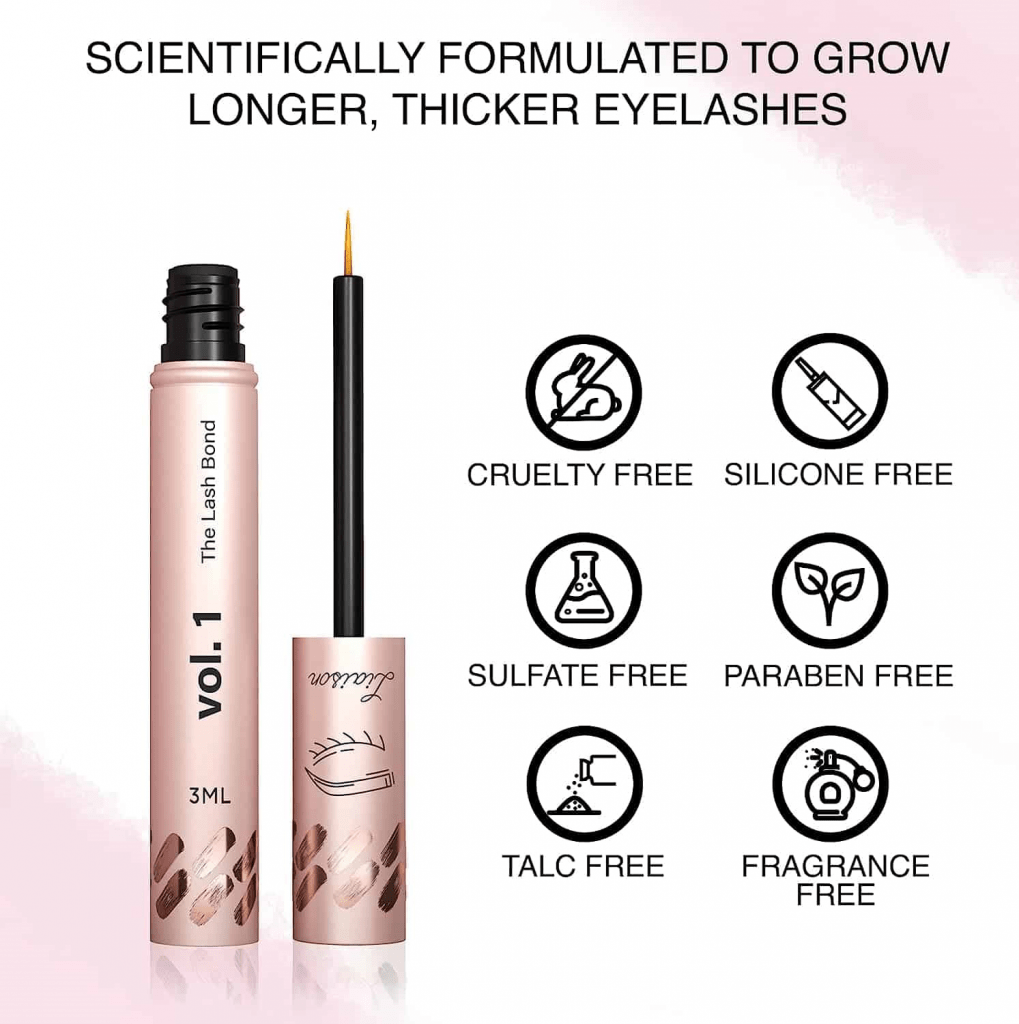 Liaison Lash Bond Side Effects
Benzalkonium Chloride may have possible side effects of skin irritation and dry eyes, affecting the tear film and corneal surface. Hence, if you have sensitive eyes or skin, it is better to patch test (swiping the serum once slightly away from the eye area and waiting for 24 hours to see if it reacts) before a full-fledged use of this serum.
Though Disodium Phosphate has little to no side skin concerns, it is not entirely risk-free. If you have already experienced some eye infection earlier, it would be best to consult your doctor before using it.
All the other ingredients are safe on the skin. The good news is that the ingredients list doesn't show prostaglandin (hormone-like substance) that meddles with almost all the existing lash serums today. Prostaglandin disrupts the healthy feature of the eyes with all sorts of adverse effects, but (breathing a sigh of relief) it isn't a part of Liaison lash serum.
Liaison VS Latisse
You would surely want to know the winner of the Liaison VS Latisse face/off. Let us compare it on four fronts, i.e., quality, price, ingredients, and reviews. Without going into the deep details of the products, let's have a quick overview.
The quality of both products is commendable, with top-notch formulations. While the Latisse Lash serum is pricey, the Liaison Lash serum is somewhat affordable. Both are potent and have gained plenty of positive reviews (and a few negative ones) from their customers. Latisse has Bimatoprost (a prostaglandin), but Liaison doesn't. So, the latter lies ahead in the price, ingredients, and safety race. Latisse is FDA-approved and prescription-only, unlike Liaison, which has loose regulations.
I selected Liaison over Latisse due to its stand-out features in three of the four parameters. Still, I encourage you to conclude your further research on this topic.
Pros Of Liaison Lash Bond Serum
It is Cruelty-free and Vegan.
It is travel-friendly and easy to use.
The packaging looks chic and classy.
It makes your lashes look voluminous.
It is free of alcohol, fragrances, sulfates, silicones, talc, and parabens.
Cons
The serum may not suit sensitive skin.
A few of the ingredients have health concerns.
Your eyes may get irritated while applying it initially.
Customers Say | Liaison Lash Bond Before And After
Before you hear what others say, I'm putting out my review first. As I said earlier, I've used it for five weeks, so now I can share what changes I've seen in my lashes. I used to swipe it over my lash line twice (or even thrice sometimes) to satisfy my application. But lift once or twice (to the max) if you have sensitive eyes.
I saw the results in the 3rd week itself. My flatter and short lashes now seemed voluminous. Though the inner and the middle part had no changes, a few lashes popped out from my outer corner (of the lash line) in the 5th week. I haven't noticed any irritation, so I will continue using it. You may see what others feel.
Kathy shares, "I love how my lashes look today. They are long and dense, giving my lashes a dramatic curve when using a curler. This serum is an effective savior for those reeling under a bare lash line."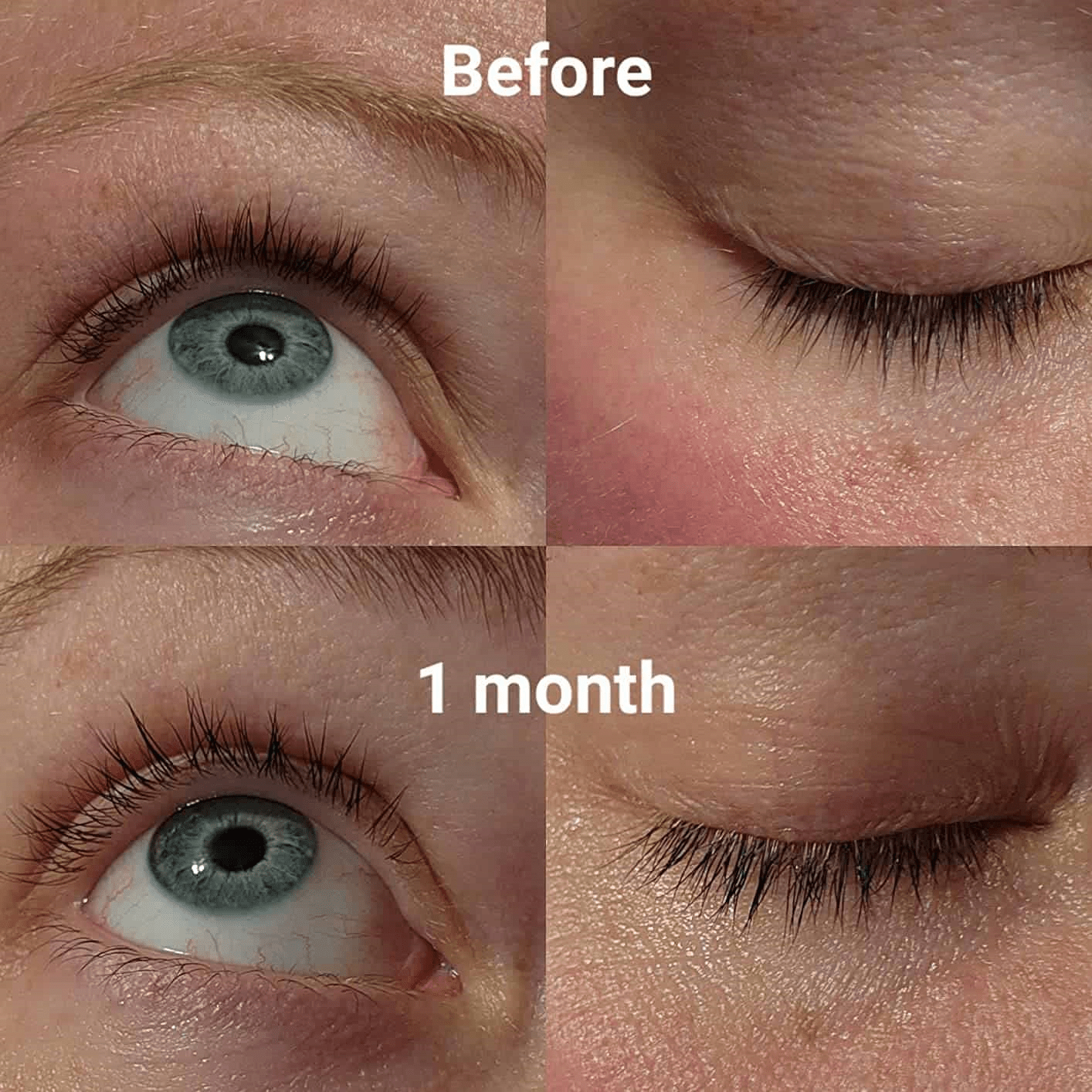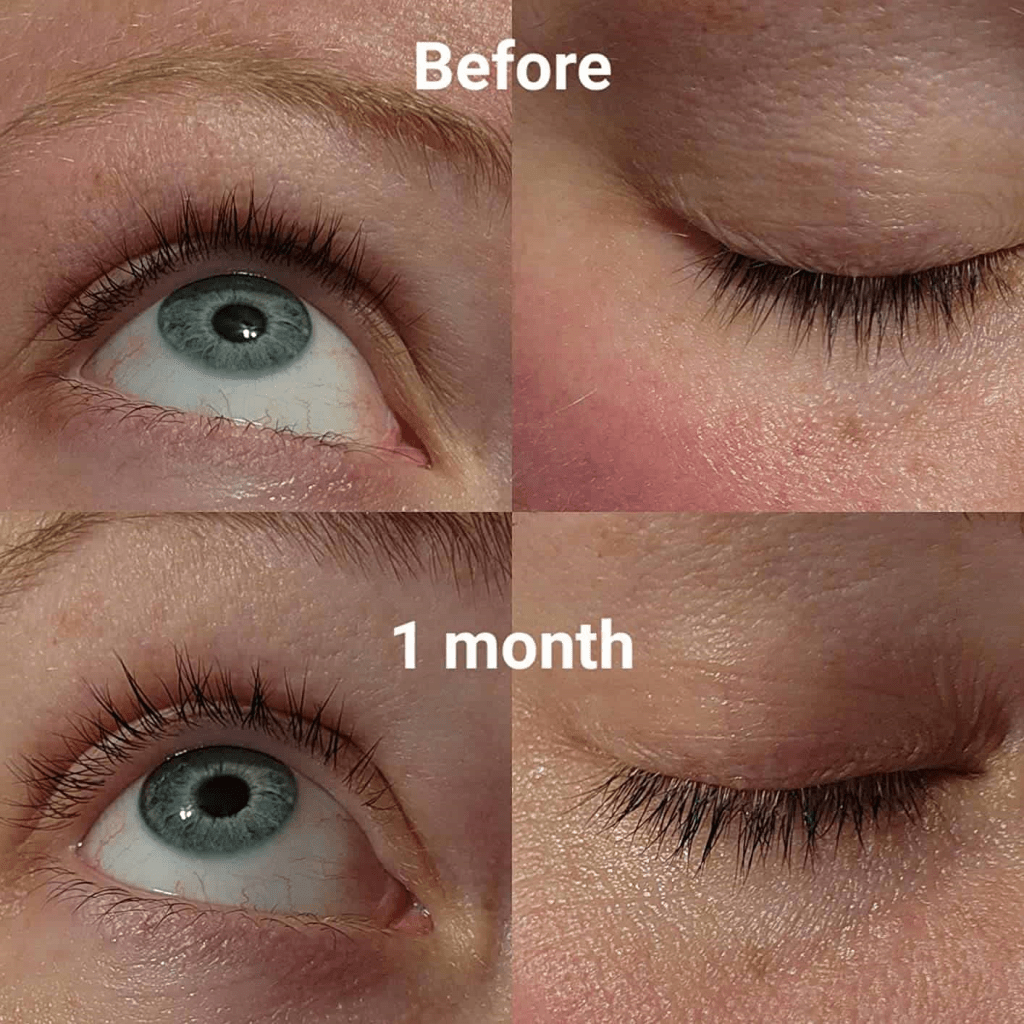 Susanne comments, "For me, this lash serum has worked okayish. It is easy to use and soaks up quickly! But it irritates me a bit, so I only plan to use it for a few weeks, post that I would maybe look for something else if I lose the steady growth of my lashes."
Claria argues, "I do not see any growth whatsoever. Applying it daily without fail, only to see no changes at the end of the 5th week, is simply disheartening. I am not recommending this serum; save yourself from the scam!"
Jones writes, "Can't believe what Liaison did to me. I lost plenty of lashes after my hypothyroidism levels soared. But thanks to this lash serum, I am slowly getting my lashes back."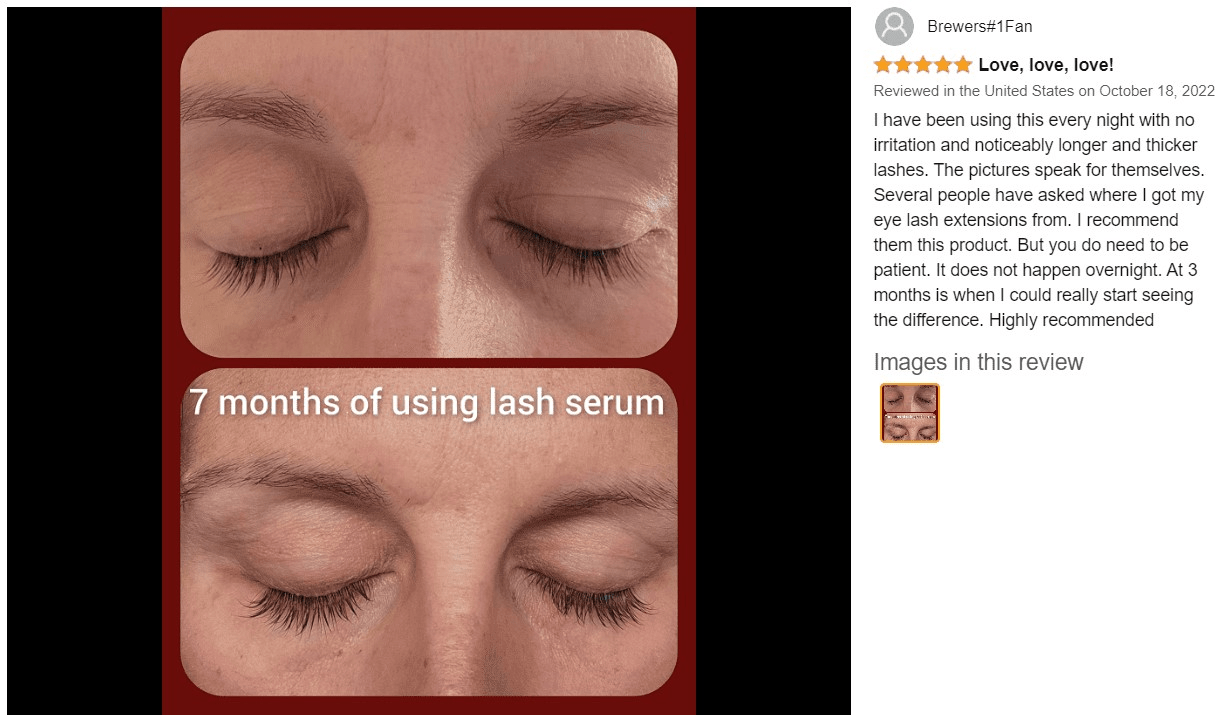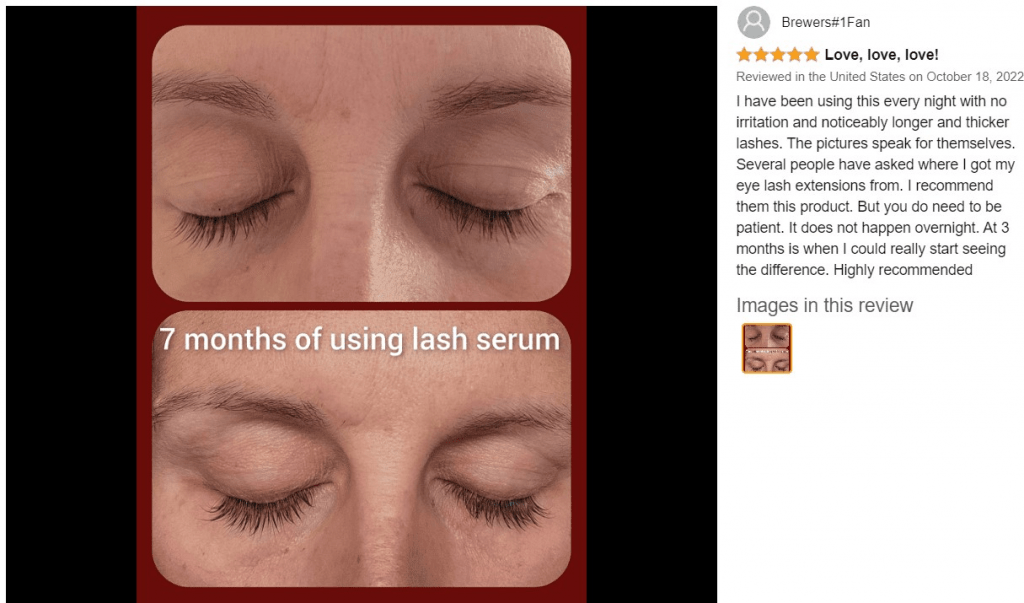 One may easily conclude that though this serum is potent on some skin, a few concerns exist about the Liaison Lash Bond side effects.
FAQs | Liaison Lash Bond Reviews
Liaison Lash Bond has many queries regarding its quality, before and after results, and usage, which I address below. Check it out to get a clearer understanding of this lash serum.
Is Liaison Lash Bond good?
Numerous positive reviews and a safer ingredient list have deemed Liaison Lash Bond Lash Serum a potent product. However, it may react differently to each individual, so you need to be careful.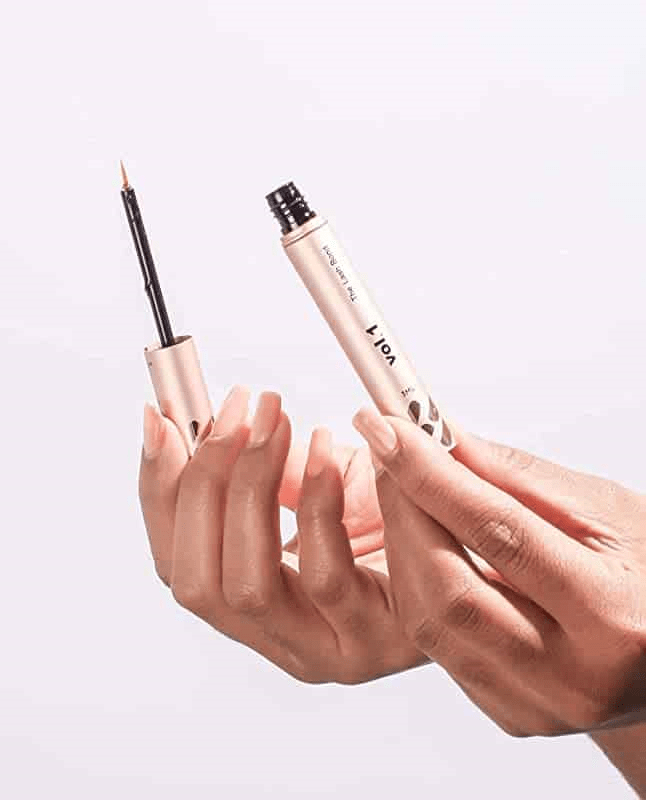 Can I get Liaison Lash Bond from Amazon?
Yes, you may get your piece of Liaison Lash Bond from Amazon and check out what the other customers have felt about it. The page also covers all further vital details, which you can glance at.
What are the side effects of Liaison Lash Bond?
The side effects may range from dryness, and itchiness, to irritation and infections (in severe cases). But the chances are rare as this serum is well-known for its zero adverse effects.
What does Liaison Lash Bond before and after results say?
Most of the Liaison Lash Bond before and after results are satisfactory, with applauding customers hailing the product's quick and effective delivery.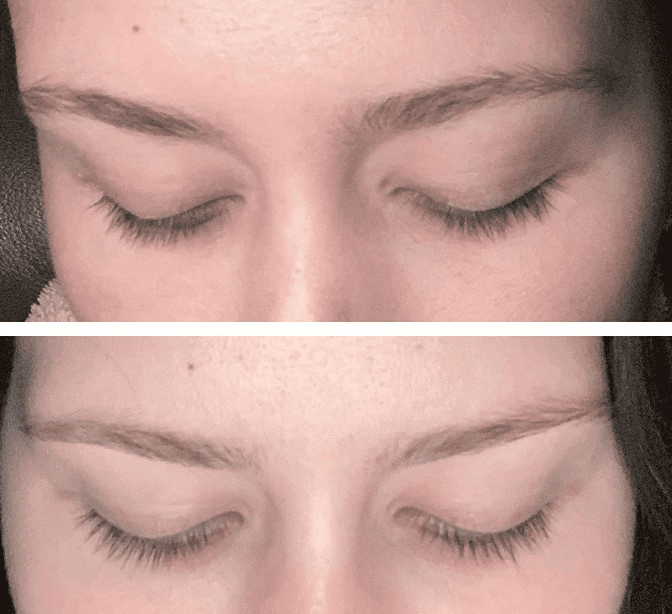 Does Liaison Lash Bond contain prostaglandin?
As I have mentioned earlier here, Liaison comes free of prostaglandin. Still, a few other ingredients in it hold the capacity to affect your skin or eyes mildly.
How long does it take for Liaison Lash Bond to work?
It varies in each individual how the lash serum would fare on them. Roughly, it takes 12 weeks to notice the changes, but you may cease using it when witnessing nominal growth in the 6th-7th week. Many folks have reaped its benefits in a month, whereas a few aren't lucky with the results.
Closure
Now that you have an estimated knowledge of the Liaison Lash Bond Reviews, drawing your final product analysis is pretty simple. The Lash Bond serum stands the test of quality, ingredients, price, and safety. It is an effective serum with tons of positive feedback if you bar the exceptions (i.e., potential chances of allergies). Still, you would not want to take your healthy eyes for granted by opting out of the initial patch test.
Something on your mind? Drop them in the comments below, and expect a response anytime soon.      
Lash fanatic? Here's more for you:
I'm Sarah Abraham, the founder and co-author of Blushastic.com and a professional makeup artist. Beauty is more than just skin deep, and that's why I'm passionate about sharing my knowledge and experience to help people feel confident and beautiful on the inside and out.
Whether it's skincare, haircare, or fashion, my goal is to empower women to feel their best. With my expertise in the beauty industry, I strive to provide practical advice and tips that are accessible to everyone, regardless of their skill level or budget.