Lash extensions took over the world with effective falsies without the mess and for people who wanted a quick solution without going for lash serums. How amazing if we could create good quality designs using the lash extensions! To adhere to this, Lashify came up with the idea of getting customizable extensions whenever you want.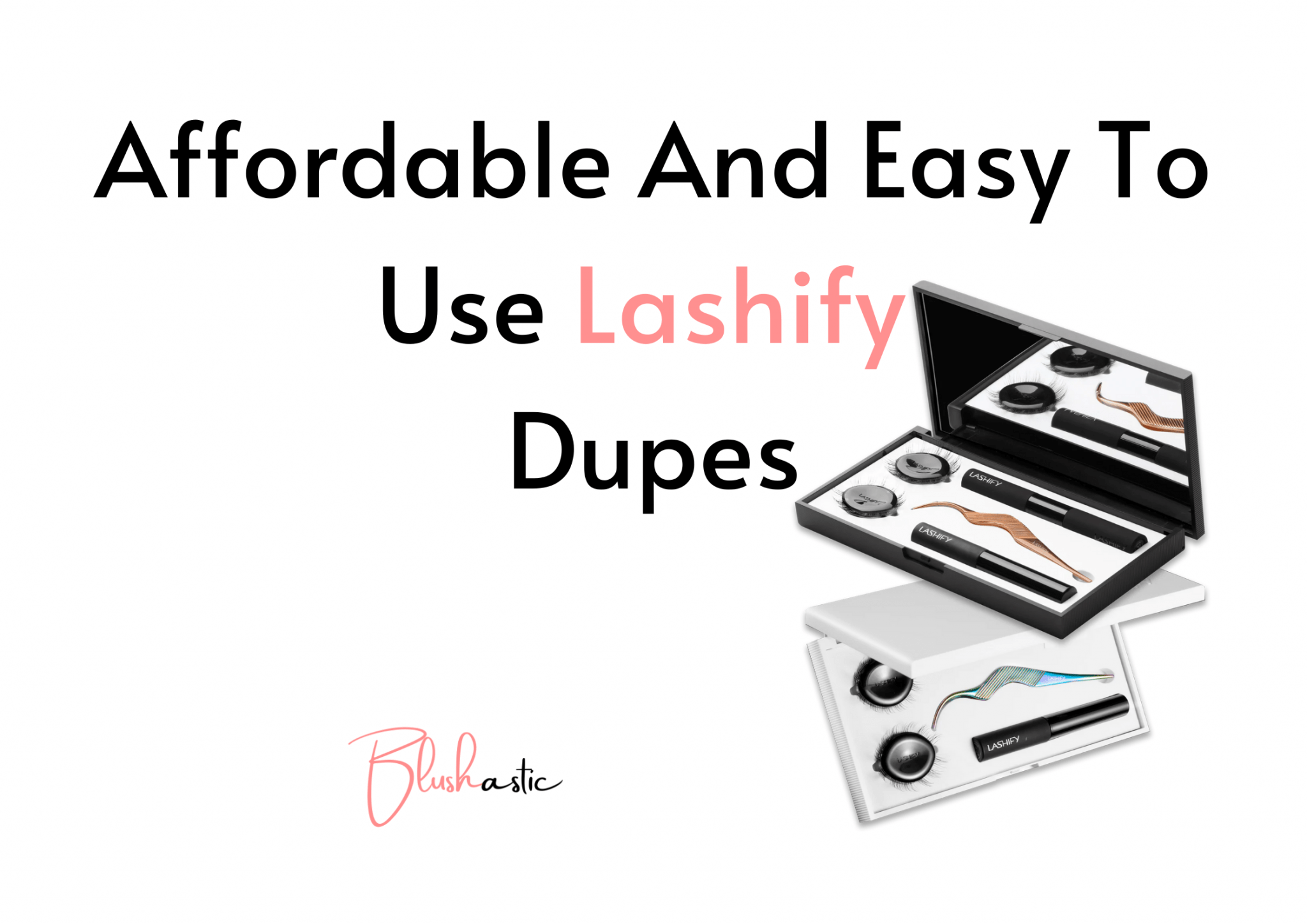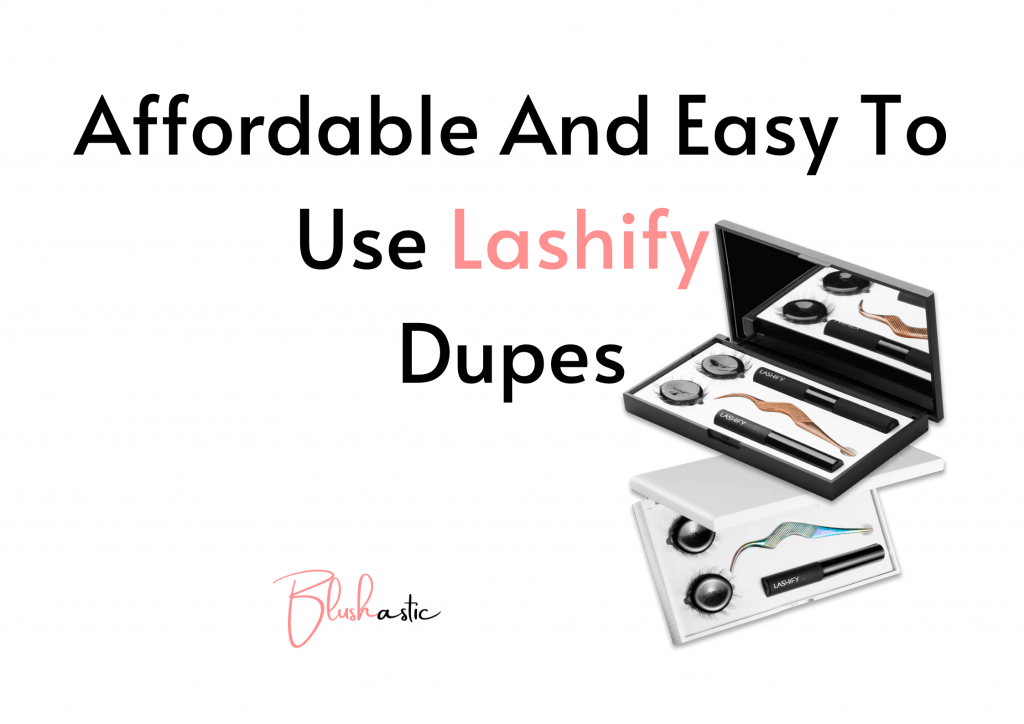 People go with the trend, sometimes even ignoring the price, to keep up with everybody around! But as far as we have seen, Lashify, though very promising, turns out to be a little on the pricey side. So to keep up with the trend and go the cost-effective way, our report presents some of the best Lashify dupes you can add to your vanity!
Lashify Dupes | Worthy Customizable Lash Extensions?
Lashify can best define the luxury lash extension system because it is the first ever DIY lash extension system that satisfies its customers with its customizable extensions. The Lashify story goes back to when the founder, Sahara Lotti, found it quite annoying and tired going for refills of lash extensions, probably even we do. Imagine having your lash extensions on, fresh and new, and then it isn't even a month, and you have to go back again! It gets a little irritating, especially if you are busy.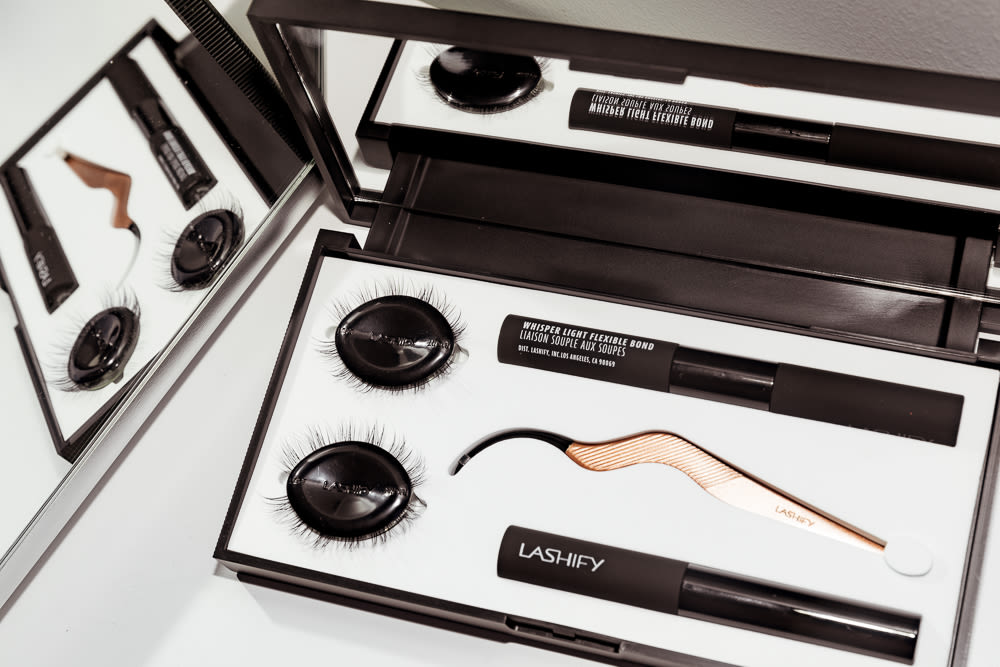 Concerning this problem Sahara faced, she came up with her innovative idea of an alternative DIY lash system. Kudos to her; imagine the number of praises she gets because of his creative idea, and of course, praises from people who get as tired as she was getting those refills.
While Lashify offers a set of lash products that include removers, fluffers, combs, lash pads, and many more, let us quickly glimpse Lashify lashes.
Lashify DIY Lash extension systems, or the Gossamers, are the brand's best-selling products. The Gossamer collection is offered in several different types that also offer other sizes as well as colors! What more do we want? As per the brand, the lashes are a hundred percent Premium Korean PBT Silk. Depending on the type of Gossamer you choose, you get different individual fibers per Gossamer, which means you get versatile styles, the natural one to the prom party look lashes!
Pros
Lashify lashes are premium quality lashes.

The lashes are said to cause no harm to the eyes.

They cause no damage to your natural lashes, either.

Lashify offers many impressive styles, lengths, and even colors.

Cruelty-free.
Cons
Take a lot of time while applying, especially for the ones who are new to it.

Quite pricey.
Because of the 'pricey' nature and some people finding it a bit difficult to use, you might be looking for affordable Lashify dupes that serve the same purpose. So here are 11 dupes that you may want to try!
Kiss Falscara
Kiss Falscara is yet again one of the emerging and competitive brands for lash extensions. It is one of the best Lashify dupes. Using Kiss Falsacra involves the same steps as Lashify and serves the same look; here's a comprehensive comparison of Lashify & Falscara.
Attaching these lashes under your natural ones will give you a salon-like lash extension. The double-sided wand is at such an angle that it becomes beneficial for application since you have to apply it on the underside of your lashes. If most of the reviews are to be believed, Kiss Falscara has to be an upgrade from the traditional fake lashes!
Pros
The wand present is innovative and helpful for application.

The lashes are weightless and cause no burden on the natural lashes.

The lashes are said to blend and mix with your natural lashes easily.

Easy application, especially if you have been applying DIY lashes.

It can be reused several times.

Does not hurt the natural lashes.

Have got many positive reviews.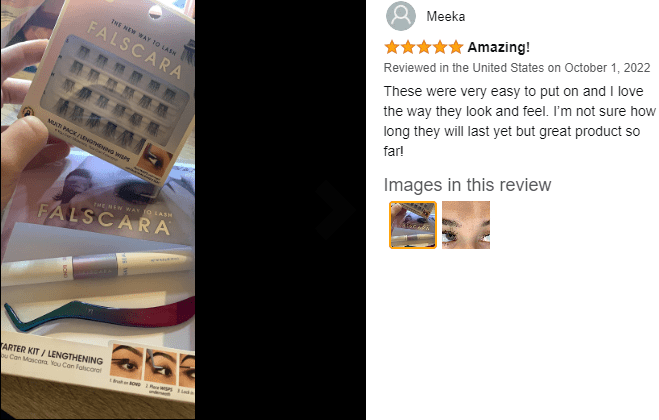 Cons
As per specific reviews, the Falscara lashes cannot be worn overnight.

A few users complained that the glue and lashes weren't that durable.

Requires quite a lot of practice for a quick and easy application.
Lilly lashes offer a luxurious set of lashes, adding to the glamor. If you've been following Jennifer Lopez's looks, you'll know about her iconic feathery fur lashes. Who do you think gets the credit for those? Yes, it is Lilly lashes' courtesy that added up the glam to the already beautiful JLo.
Offering many styles of lashes, Lilly Lashes designs lightweight lashes that revolutionize the wear. From a party look to a completely natural one, Lilly lashes cover you with versatility. As per the brand, the lashes are perfect for any eye shape and will only bring out the best in anyone!
Pros
The brand offers a large and heart-throbbing variety of styles and designs.

Almost all the lashes are a great fit for most eye types.

They are lightweight and are hence very easy to wear and carry around.

The lashes are durable.

Endorses several influencers as well as celebrities.

The lashes are soft to the touch and do not irritate the eyes.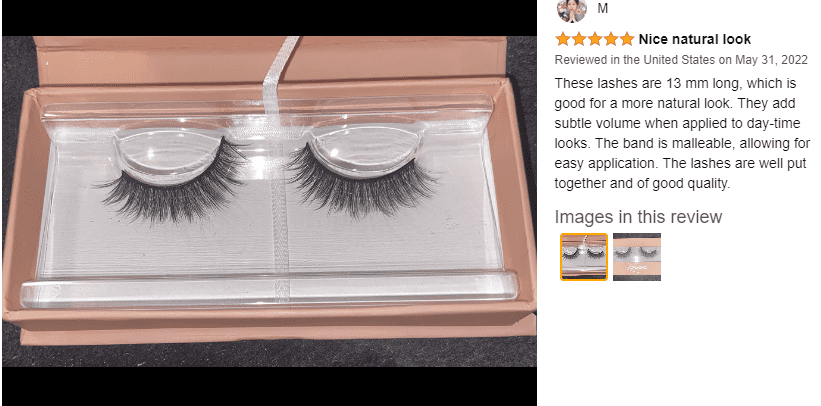 Cons
Some of these lashes are pretty expensive.
If you want to experience a mesmerizing set of lashes, you must stop by House of Lashes. The brand offers its online store, Lash Wardrobe, made with synthetic fibers and organized boxes with many different styles. From a natural, everyday look to a dramatic prom, or bold look, you get everything here.
House of Lashes is handcrafted and should last for 15 wears. Talking about handcrafting, we got to appreciate the efforts! They offer lightweight yet fluffy and voluminous lashes that go strong for many hours.
Pros
They offer a curated box with compartments, a lash tray, glue holder that contains many different designs and styles of lashes.

The application is straightforward, even for newbies.

Has many different designs and sizes of lashes.

Cruelty-free.

Vegan.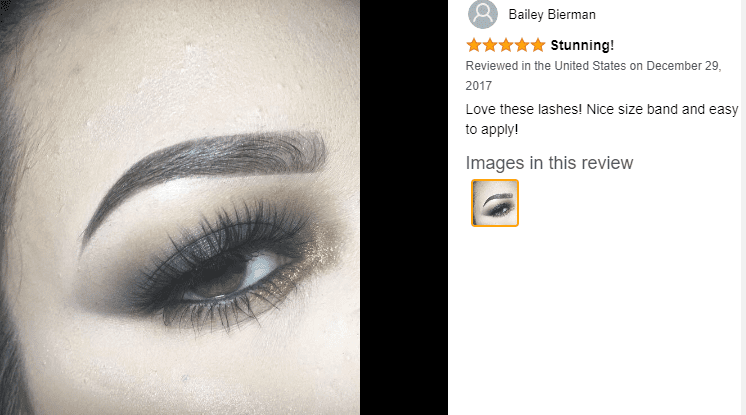 Cons
Some users complained of irritation because of the sharp-edged corners of the lashes.

Expensive.
Doe Lashes
Doe Lashes are yet another of the best Lashify dupes offering lightweight falsies. The brand broadly provides two types of lashes, magnetic ones and traditional ones applied with glue. So, the brand keeps up with the new trends considering its range of products.
Doe Lashes, especially the traditional ones, are handcrafted and made from 100% faux silk fibers imported from Korea. Why Korea, you ask? It is because Korea is globally known for its fantastic premium quality beauty products. The brand also satisfies its customers by claiming multiple wears, some of which last for up to 60 wears.
Pros
Doe Lashes offer a variety of lashes that you can freely choose from.

They are lightweight lash extensions.

The process of removing and cleaning is relatively easy and not problematic.

It is a Korean beauty product.

The lashes can be worn for a long time.

The quality of the lashes is awe-inspiring.

The packaging is stirring.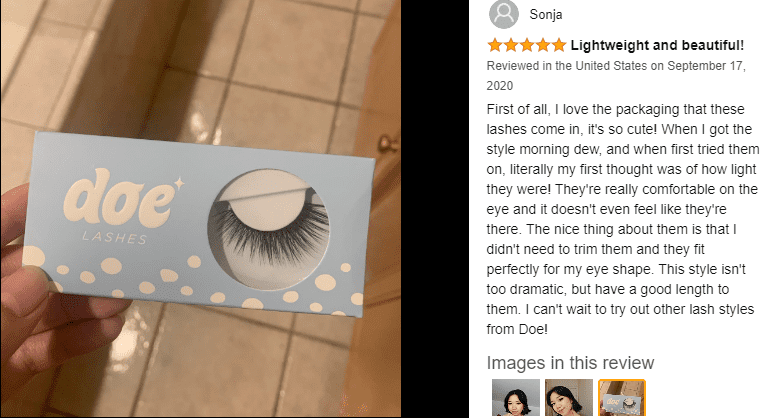 Cons
Some users found the lash band a little thick, which made these lashes uncomfortable.
B&Q Lash
B&Q Lash has studied the eyelash culture for more than a decade, making it possibly among the experts in the same field. Available in different curl styles, the brand falls in the affordable category. It offers various types that also come in different thicknesses and lengths. Like some of the dupes mentioned above, B&Q also provides handmade lashes.
If the claims made by the brand are to be believed, then the eyelashes are specially designed for the eyelash technique that shortens and saves your time. With this eyelash technique, you can create your eyelashes within no time.
Pros
They are lightweight and easy to use.

Soft and good quality material.

They do not stab the eyes or cause any harm to them.

As per the brand, these lashes are knot-free, so there is no tangling problem.

Offers a lot of lash styles and sizes.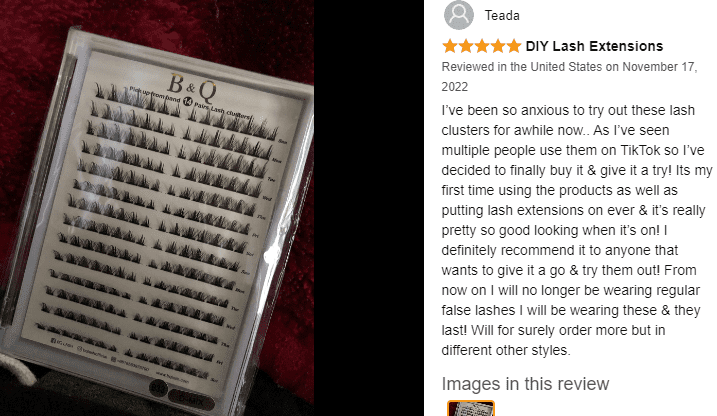 Cons
Some users complained of constant falling off or falling apart of these lashes.

Fewer reviews are available.
Easitension Lashes
Easitension lashes are made from PBT fiber and offer a 3D technology that will give you an alluring look. As per the brand, these lashes leave no gap between the falsies and your natural lashes, thereby preventing any embarrassment you might face. The lashes vary from natural styles to dramatic ones with soft cotton fiber and are very lightweight.
The brand gives out four lengths for you to choose from, 10mm, 12mm, 14mm, and 16mm. All these sizes and styles are said to last for about a week. Since the product has got most of its reviews as positive ones, these lash extensions can be tried!
Pros
Made of premium quality material like the PBT.

The application process is quite simple.

They provide a detailed instruction book that makes the process helpful and accessible.

They are reusable.

Easy to remove.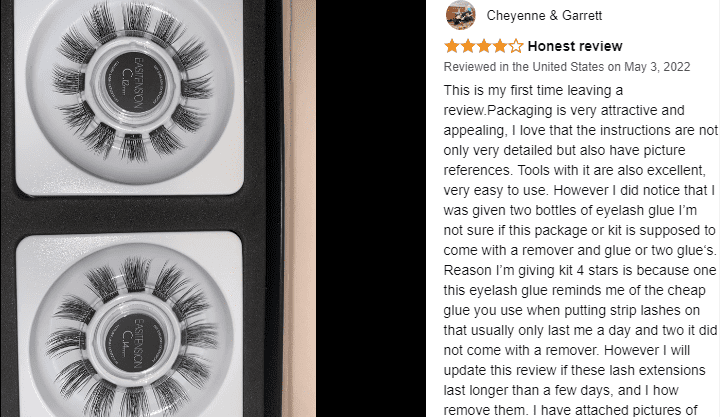 Cons
The wand of the glue is said to be inconvenient for some users.

Some users even complained that these lashes looked like plastic and were stiff.
Pro Lash Beauty
Pro Lash Beauty offers lashes that come with adhesive already on the lashes. The only work you'll have to do is apply glue to your lashes rather than your falsies. Are you probably worried about the glue and adhesives exacting with your lashes or skin? But if the claims are to be believed, Pro Lash's adhesives are said to be hypoallergenic, meaning they are less likely to cause allergies.
The brand claims that the lashes will last for 10 days minimum. From Classic Lashes that are arguably the most popular in town to 'Mega Volume', Pro Lash Beauty covers all the styles.
Pros
Provides versatility in terms of sizes and styles.

Easy application and takes less time.

Lasts a minimum of a week.

The package is quite impressive.

The brand offers a refund if you aren't satisfied with the product.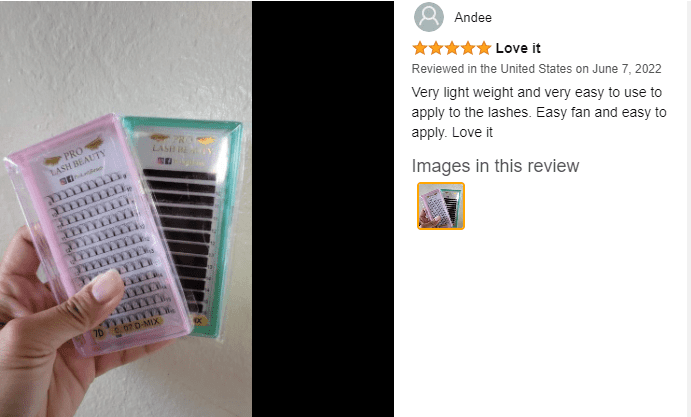 Cons
As per some users, applying mascara on these lashes made them fall.

A section of users claimed the lashes kept falling apart.
Lankiz Lashes
Lankiz lashes are among the top 10 brands in the retail eyelash market, so that speaks for itself. As per the brand, the lash clusters are widened at the root, which makes the clipping process more accessible and hassle-free.
The brand offers 11 style options that range from classic style to Cross, Hybrid, Fluffy, and many more. As stated by many of its users, one highlighting feature of these lashes has to be their thinness. Though in some aspects, the thin factor is a pro, like feeling lightweight, in some other scenarios, this thinness can also turn out to be a con!
Pros
Made of lightweight material, thereby making it comfortable and easy to wear.

Made of high-quality material.

The stem is thin.

It can be easily stored and carried around.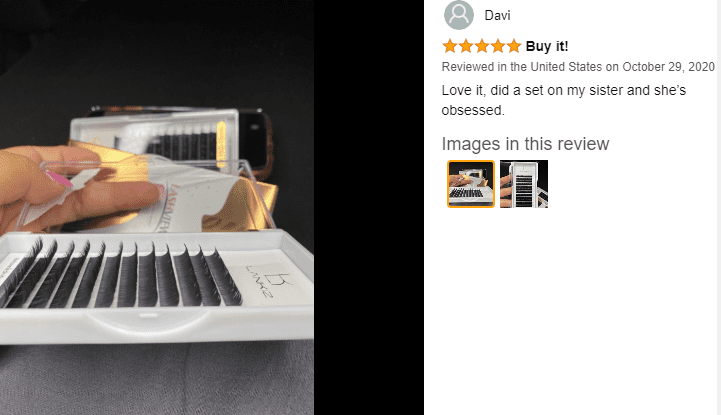 Cons
The thinness can sometimes make these lashes break sooner.
Lashview
Lashview lash extensions are made from premium quality PBT material from Korea. These lashes are handmade, and the roots are said to be specially treated to avoid any excess glue or residue. So we can easily cut off the chaos and mess we end up creating while applying glue!
The Lashview extensions are super fluffy and soft, with a thin lash band and high-quality fibers. These high-quality fibers help create a coherent lash extension look with comfortable wear. With glue at the root of the eyelashes, you can select and place as many eyelashes as you wish, which will automatically bloom and create a steady fan. As per the brand, eyelash extensions can make a fan within seconds.
Pros
The lashes are made with PBT material from Korea so that the quality can be guaranteed.

The lash glue is made from safe and gentle ingredients.

The application process is straightforward.

Last all day long.

Cruelty-free.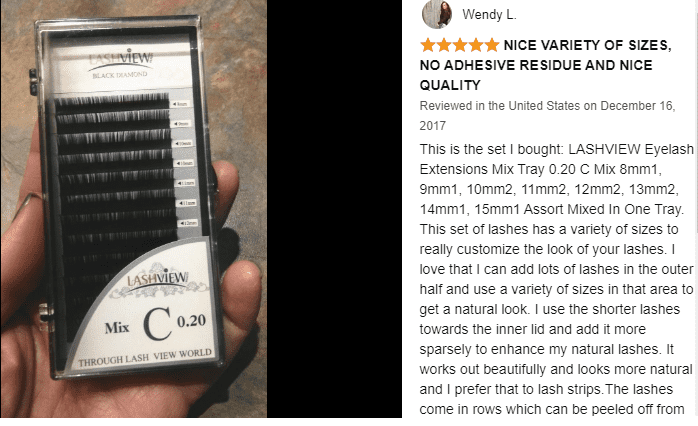 Cons
Some users complained of the glue being sticky and making the process harder.

Few reviews are available.
Calailis DIY Lashes
Calailis offers several styles of cluster eyelashes and various lengths for an easy choice. The false lashes are made out of faux mink material, and if you've ever come across the fact that faux mink lashes tend to stay much longer, then Calailis lashes should be a relief! Additionally, the brand claims these lashes can stay up to two weeks.
Talking about the lash glue, Calailis offers a water-proof and sweat-proof glue that helps the cluster lashes last for two days. As per the brand, the lash glue has a strong holding power which prevents the falling of your falsies.
Pros
The lashes are lightweight.

Comfortable to wear and does not cause much irritation.

Have a thin band at the bottom.

100% vegan.

Cruelty-free.

The brand offers a refund or exchange within the first 30 days of purchase if you are unsatisfied with the products.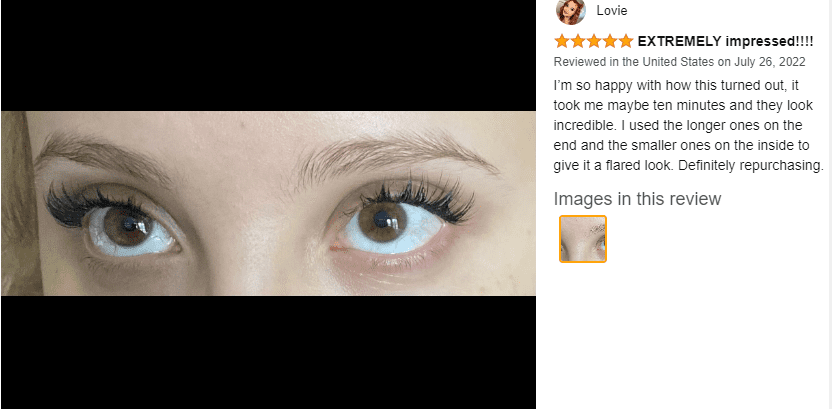 Cons
According to some users, these lashes couldn't be reused many times, as the brand claimed.
V Luxe by iEnvy Lashes
V Luxe offers voluminous and perm extensions that will help you create lash extensions just the way you want. All you have to do is attach the lashes to the underside of your natural lashes; it will make them look like you've got lash extensions.
The applicator has a unique and innovative angled tip look that will help you get your lashes in the correct placement. The bond that is applied initially is made with Biotin, which will hydrate and improve the appearance of your lashes. The last step is sealing with V Luxe's Seal, which is infused with rich Vitamin E and will help remove any leftovers making it to the list of ideal Lashify dupes.
Pros
Comfortable to wear.

The glue isn't irritating and has no smell.

Easy to use.

Cruelty-free lashes.

Made of synthetic fibers.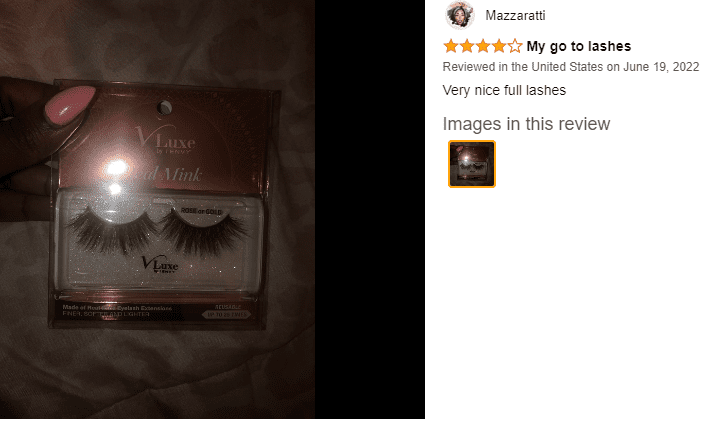 Cons
The adhesive is said to be slightly sticky, collecting lint or hair efficiently.

The glue becomes hard to remove.
FAQs | Lashify Dupes
Can I wear Lashify DIY Lash Extensions even though I have sensitive eyes?
As per the brand, Lashify produces bonds with safe ingredients that can be used for sensitive eyes. The bonds do not contain any formaldehyde or fumes that irritate the eyes.
How long can you keep Lashify lashes on?
As per several users, Lashify DIY extensions, if appropriately applied, can last from three to five days.
Does wearing Falscara damage my lashes?
The brand claims that Kiss Falscara lashes do not cause any damage or harm to your natural lashes and are very comfortable to wear.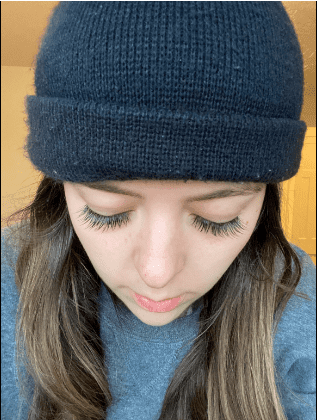 Can I sleep with Falscara on?
Kiss Falscara does not recommend its users to sleep with the Falscara on as these are meant to be worn for the day and should be taken off at night.
Is it possible to do your lash extensions?
It is possible to create your customizable lash extension look. However, this process can take time and patience as you will have to attach or apply clusters in the right place individually.
Closure
In a world full of magnetic lashes, lash extensions are making their way to the top. Since only some people want to go with the highly rated and highly-priced Lashify, we have provided some of the best Lashify dupes for you. If you have your heart and eyes stuck on Lashify, but our budget says no, it is quite a sad story if you haven't tried any of the alternatives.
The very innovative idea of a DIY lash extension system has, fortunately, been adapted by many brands these days. It is a sigh of relief, considering the exact dupes yet at an affordable price; we do live in good times 😉
Marilyn's deep interest in fashion, beauty, and lifestyle has led her to pursue a fulfilling career as a freelance writer and blogger. With her bachelor's degree in fashion design from the Fashion Institute of Technology, she has developed a keen eye for style and trends, making her well-equipped to offer valuable insights into the latest fashion and beauty trends.