If you have stepped into the DIY lash extension world, you might be familiar with some famous brands. Two such people's favorite and tough competitors are Lashify and Kiss Falscara. If you have heard about Lashify, then you should also know Falsacra. Kiss Falscara is known to be among the best Lashify dupes, so if you are in a state where you wonder which of these both are worth trying, then here it is, Lashify VS Falscara. Our report will briefly discuss both brands so you can choose the best one.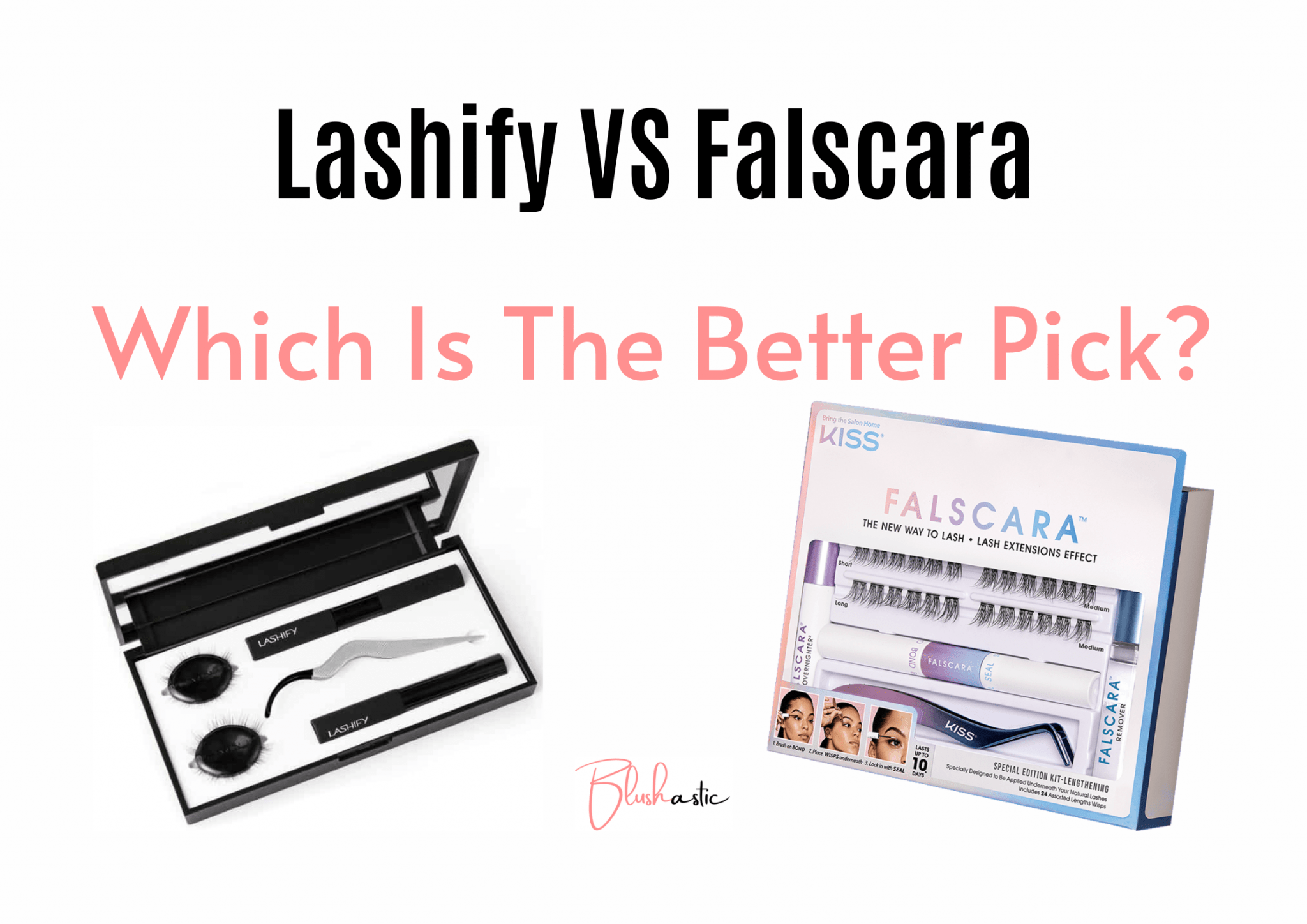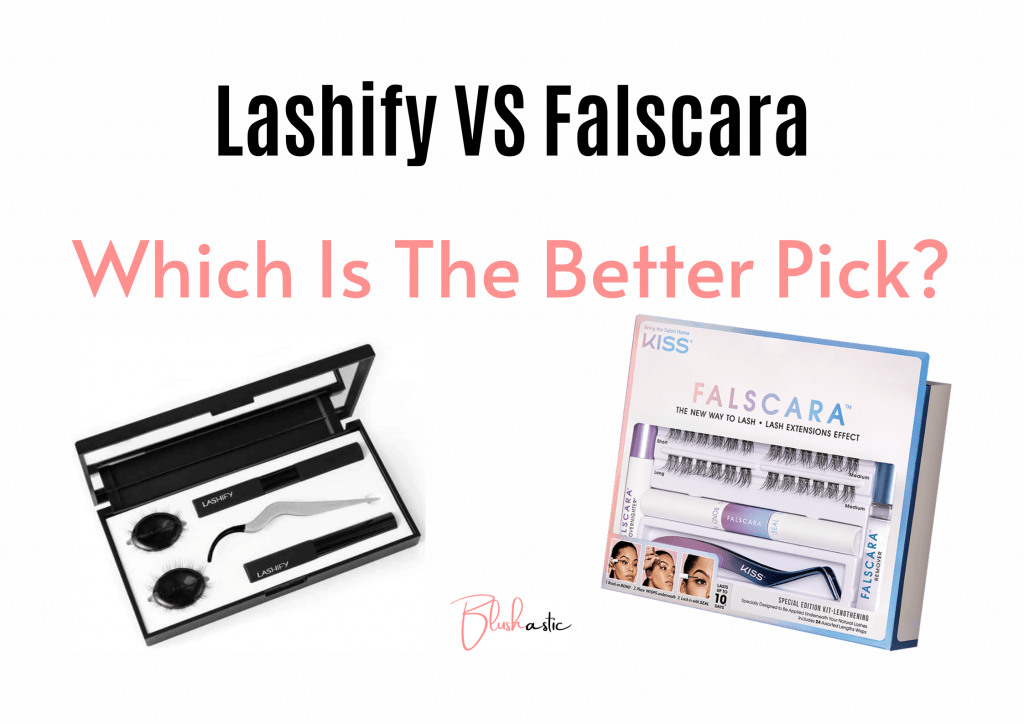 Lashify VS Falscara | Which Is The Better Pick?
Product Range
Lashify is known for its versatility in designs, styles, and sizes. The Gossamer lashes are the brand's most loved and best-selling lash extensions. Made from high-quality Korean PBT silk, the Gossamers also come in different colors, so if you want a funky look, then Lashify has to be the one.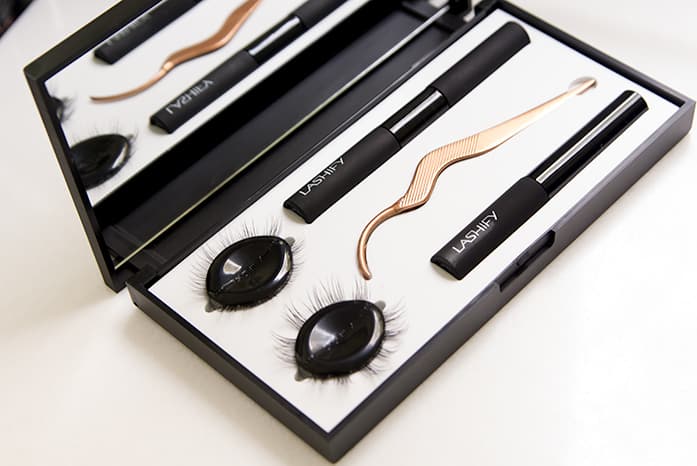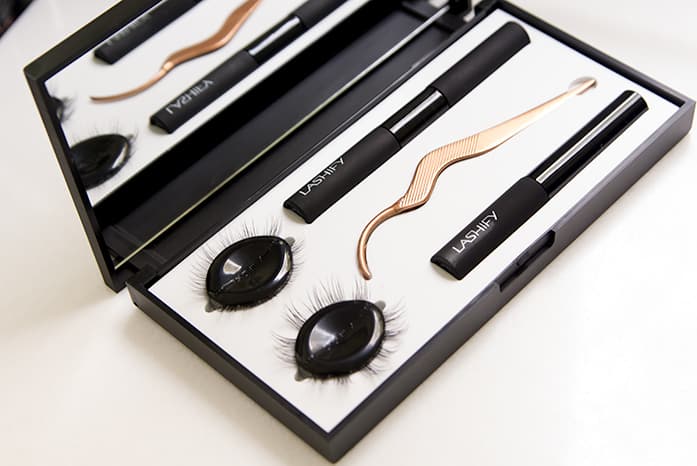 The brand also has its Lashify Control Kit, one of the best-sellers, with its wand and Gossamer lashes. Along with the basic sealer and bond, Lashify also provides its customers with Melt Away Remover, pre-cleansing water, and finishing coats. It also has essential lash tools like lash combs, brushes, and wands. So yes, Lashify does offer all the necessities of an eyelash extension. 
Falscara from Kiss is equal to Lashify in terms of its various styles and sizes. The Wisps, as the brand likes to call its lash extensions, are among its best-sellers. However, compared to Lashify, Falscara focuses on its different designs of Wisps along with its Starter Kit, Bond, Seal, Remover, and Falscara Applicator.
Sale
KISS Falscara DIY Lash Extension Starter Kit With 10 Eyelash Lengthening Wisps, Applicator and Bond & Seal – Artificial Featherlight Synthetic Reusable Lash Clusters with Super Hold Microbands
False Lashes in a Flash: Easy to apply KISS artificial wisps are just as lush as expensive salon lash extensions at a fraction of the price; attach to the underside of your natural lashes for a comfortable, more natural lash extension look
If You Can Mascara, You Can Falscara: Build and customize these 10-cruelty free synthetic eyelash extensions that are reusable up to 3 times; Starter kit includes Bond & Seal and Applicator; Overnighter & Remover sold separately
The New Way to Lash: With tiny microfibers you place under your own eyelashes rather than above, the results are beautiful natural looking lashes that are easy to apply and just as easy to remove
DIY Lash Looks That Wow: KISS has everything you need for an at-home lash extension look in an array of lengths and styles: similar to salon lash extensions, saves you from expensive trips to the spa; applicators, glues, and removers sold separately
Be Kiss Confident: We're a global leader in professional quality beauty products and treatments, with iconic brands sold in over 100 countries; We empower beauty enthusiasts to "Bring the Salon Home"
There aren't many tools like cotton swabs, mirrors, etc., offered by the brand, which can be turned into a positive point as well, as you can say Falsacra focuses on its Wisps.
Convenience 
You are wrong if you think Lashify has all these different styles and sizes and doesn't suit all eye types. The brand claims its lash extensions are suitable for all eye types, including almond eyes, hooded eyes, and others. From cat eyes that will give you a bold look to the Gossamers that work on making you look natural and seamless, Lashify has you covered.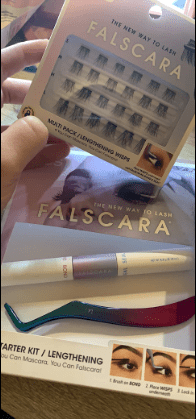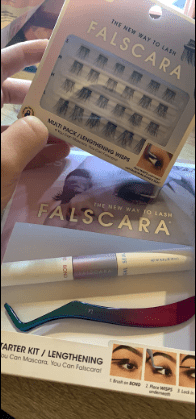 Skipping the hassle and expense with those lash appointments, Falscara offers different multipacks that will leave people wondering whether they are real. Falscara gives you the best styles you can rock daily at your office or even on those birthday nights to get the best of your lash interests.
Results 
People who use Lashify have openly said they looked like pro extensions and blended in with your natural lashes well. But one of the main things people faced was the time-consuming application process of lash extensions. However, these people also claimed that you would get the hang of it with practice. With these lashes being applied to the underside of your natural lashes, the black bond goes invisible.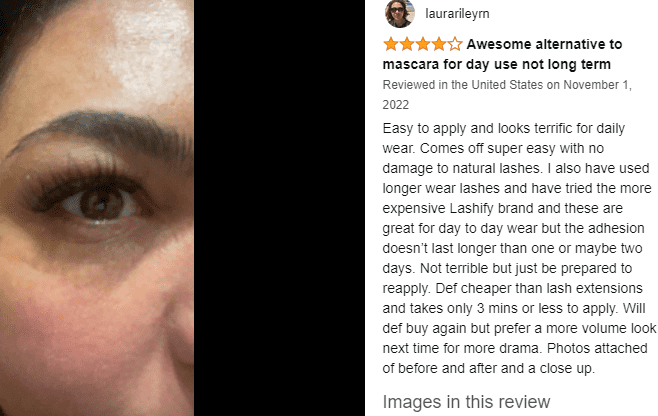 Falscara also, just like Lashify, takes quite a lot of time in its initial application. The Falscara Starter Kit is chosen and loved by many people. By providing a natural look, people happily said that the Falscara lashes made their eyes look prominent. People also loved the seal and bond and noted that it held the extensions for a long time.
Safety & Side Effects
Though both brands claim to be safe and gentle with your eyes, it is always better to be cautious while applying because, as you know – Prevention is better than cure. Also, since you are using it near your eyes, a very delicate area, you must be very careful. Initially, be cautious with applying lashes with glue since the glue, if it goes in your eyes, can cause eye irritations and, in some cases, redness and other issues.
Since the bands of these lashes are thin, they can poke your eyes while you adjust them on your lash line. Because of this, people can experience eye infections, redness, and other eye-related problems. Some users can also have their allergies triggered if the adhesive or the glue reacts with their skin.
Pricing Range
Lashify pleases its customers with its glorious Gossamer collection from a pricing range of $20 to $25 only on its official website. And these also include the beautiful different colored lash extensions as well. The brand's best-seller, Lashify Control Kit, comes at a whopping price of $125. The lash remover and dual-sided Bond are present for $28. Some other bonds and sealers are available for $20-$30.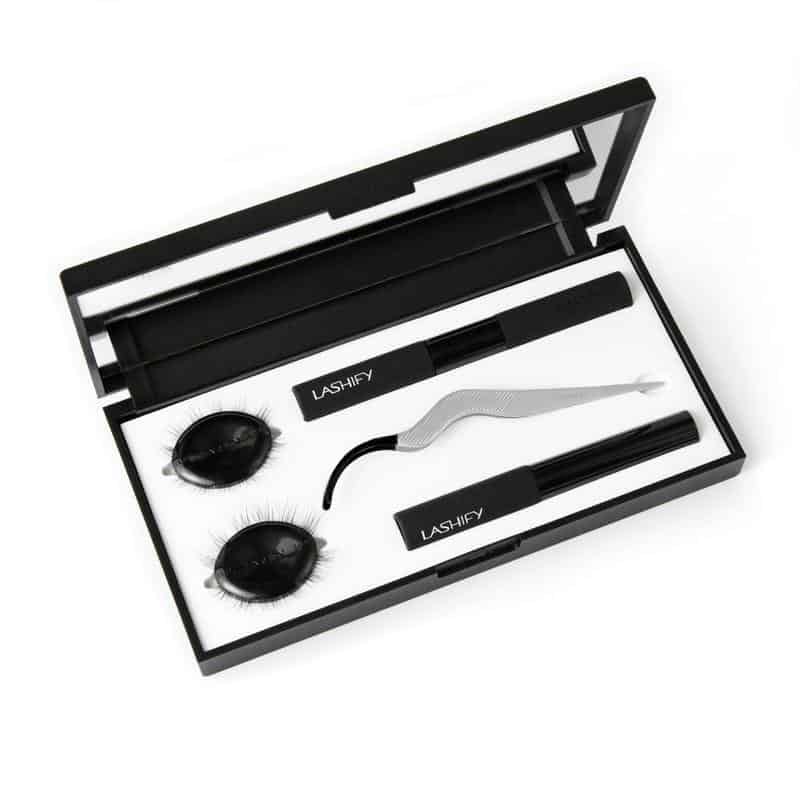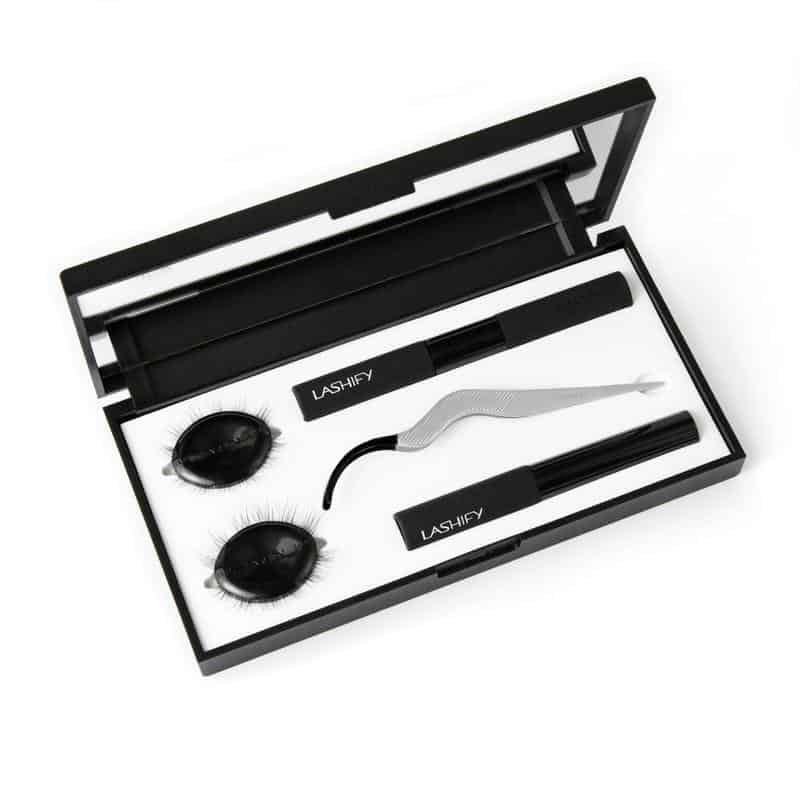 Falscara, on the other hand, is a Lashify dupe, so with its variety of designs, it comes at a very affordable price. The Falscara Kit is at a much lower price when compared to Lashify. The Falscara Bond & Seal is also offered at a very reasonable and affordable price, making customers go gaga over them.
Evaluation of Pros and Cons
Lashify Pros
Lashify is made from premium quality fibers.

The brand has a variety of designs and sizes that attracts customers.

The lashes apply and blend well with your natural lashes.

They feel very light on your eyes and aren't troublesome.

The lashes make people think that they are natural ones.

They are reusable.

They are waterproof.

Cruelty-free.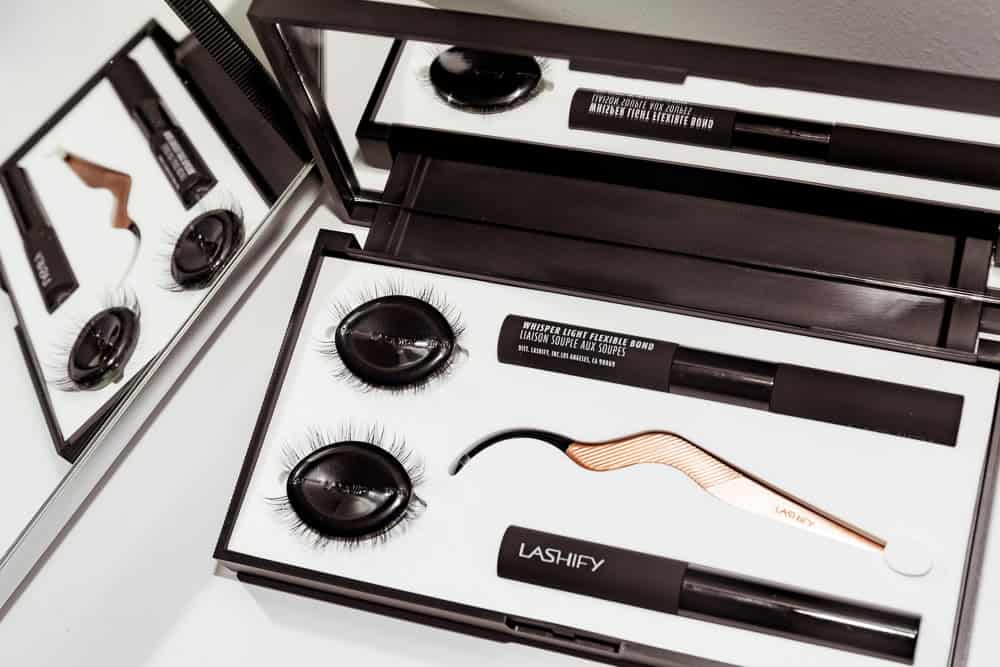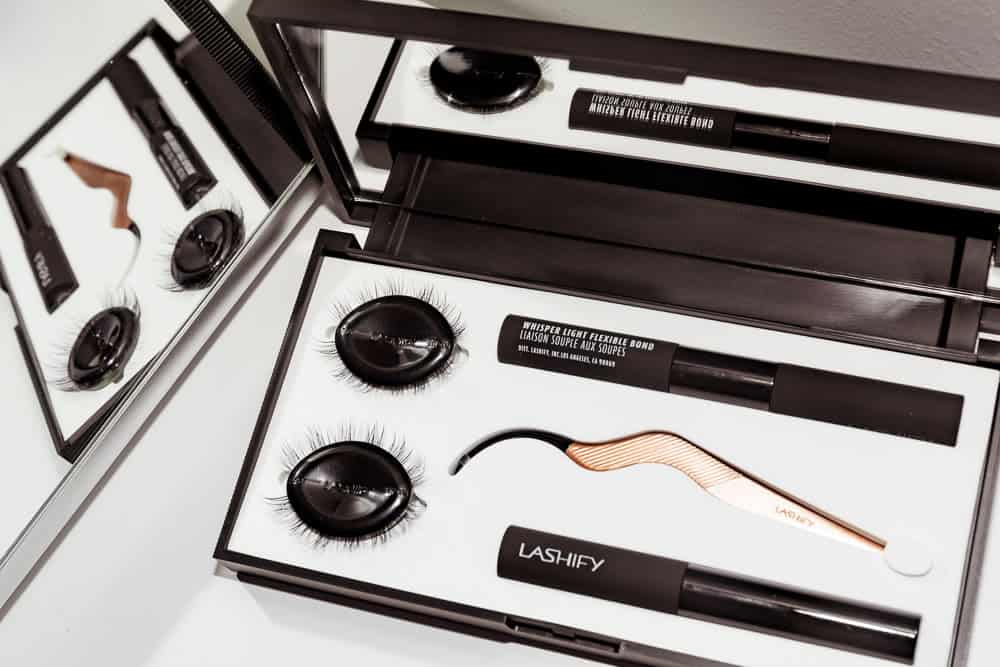 Cons
The application process can get tricky in the initial tries.

Expensive.
Falscara Pros
Falscara lashes help you build your style from a natural one to a bold glam look.

They are affordable compared to traditional falsies or lash appointments and inexpensive compared to other lash extensions.

The lashes are lightweight.

The lashes will give you a polished look with which you might not even need any other eye makeup.

They are long-lasting. 

It has got over 10k+ reviews on Amazon.

They are soft and fluffy.

It is very affordable.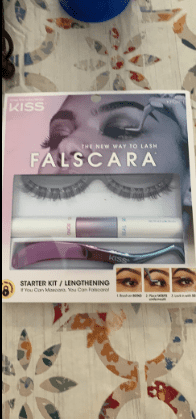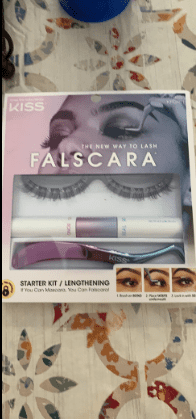 Cons
As per some users, they come off if you wear them overnight. 

The application process takes time.
Customer Feedback | Lashify VS Falscara 
Tyler H. said about Lashify, "I bought the 10-12 mm lashes, and they looked perfect. Many people asked me if they were my natural lashes! The outer and inner corners would come off easily, though, more than the fluffy lashes."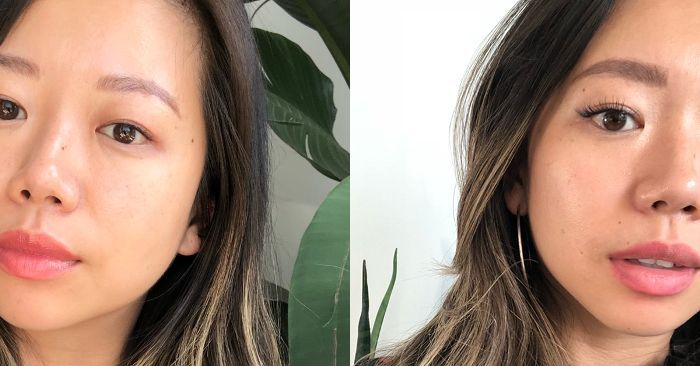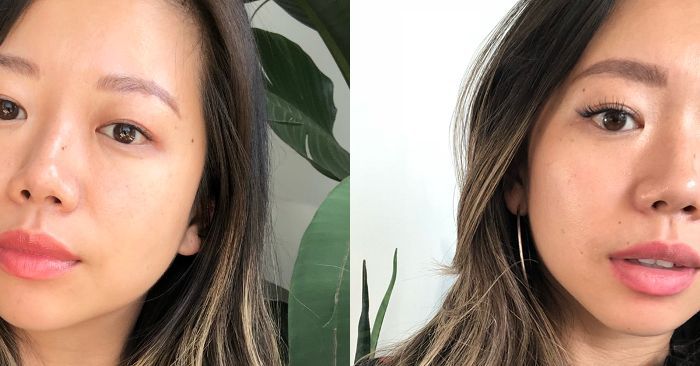 Ivy S. commented on Lashify, "I love the Lashify control kit. I wish it had more space for future Gossamer storage and storing the lash brush. If you have long lashes, it is quite easy to clump your natural lashes accidentally, so you have to be extra careful! All in all, I love it!"
MegaShwez said about Falscara, "The application of these lashes is easy. The lashes are very lightweight and are natural looking. The adhesive can be messy, so keep an oil-free makeup remover. The bond is not waterproof! I may get 3-days of wear before I clean my lashes and apply them again. Overall, I love them and have them on automatic reorder!"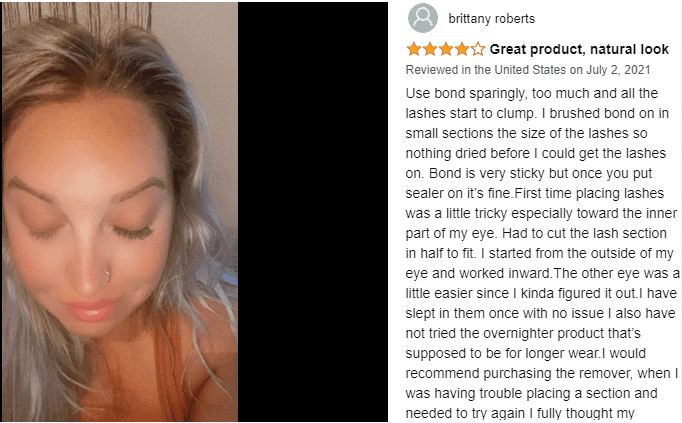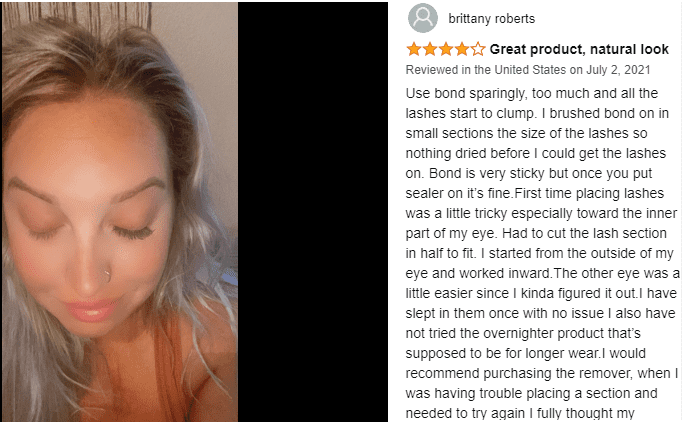 A user named Steph Gray said about Falscara, "It is probably only me, but I had a tough time applying these on my eyes. However, once I got it on, it was very nice and stayed on an entire night during the concert I went to!"
FAQs | Lashify VS Falscara
How should I remove the Falscara eyelash?
You can easily remove the lashes with the help of a Falscara remover or even an oil-free makeup remover. Take a cotton pad and dip it in the remover. Place it over your eyes for about 10-20 seconds, then gently wipe or peel them off.
How long do Lashify lashes last?
With the proper application, Lashify lashes are said to last between three to five days. They can even last up to a week with the appropriate care.
Can I apply mascara on Lashify lashes?
It is recommended to avoid oil-based products on your eyelash extensions. These oil-based products dissolve the bond and make the lash extensions fall off.
Closure 
We tried to provide the details to decide a winner of the famous clash between Lashify VS Falscara. Considering the variety of styles and designs offered, both brands do a good job and leave a good impression on their customers. However, if pricing is your concern, then you already know, Falscara is known as the Lashify dupe, so that you can get an affordable Lashify; plus, Falsacra also has many reviews available over the internet. So, yes, the choice is now yours to make!
I'm Sarah Abraham, the founder and co-author of Blushastic.com and a professional makeup artist. Beauty is more than just skin deep, and that's why I'm passionate about sharing my knowledge and experience to help people feel confident and beautiful on the inside and out.
Whether it's skincare, haircare, or fashion, my goal is to empower women to feel their best. With my expertise in the beauty industry, I strive to provide practical advice and tips that are accessible to everyone, regardless of their skill level or budget.