Long, dense, and flexible lashes are a style statement every woman should possess. However, only a few are born with naturally thicker-looking lashes. So, if God has not blessed you with such chunky growth, you need to rely on alternatives such as fake lashes to achieve the desired look. Our honest Kiss Magnetic Lashes Review will reveal the truth behind the tabloids. If you want your fake lash experience to be out of this world, you need to read it to know whether it's worth your money.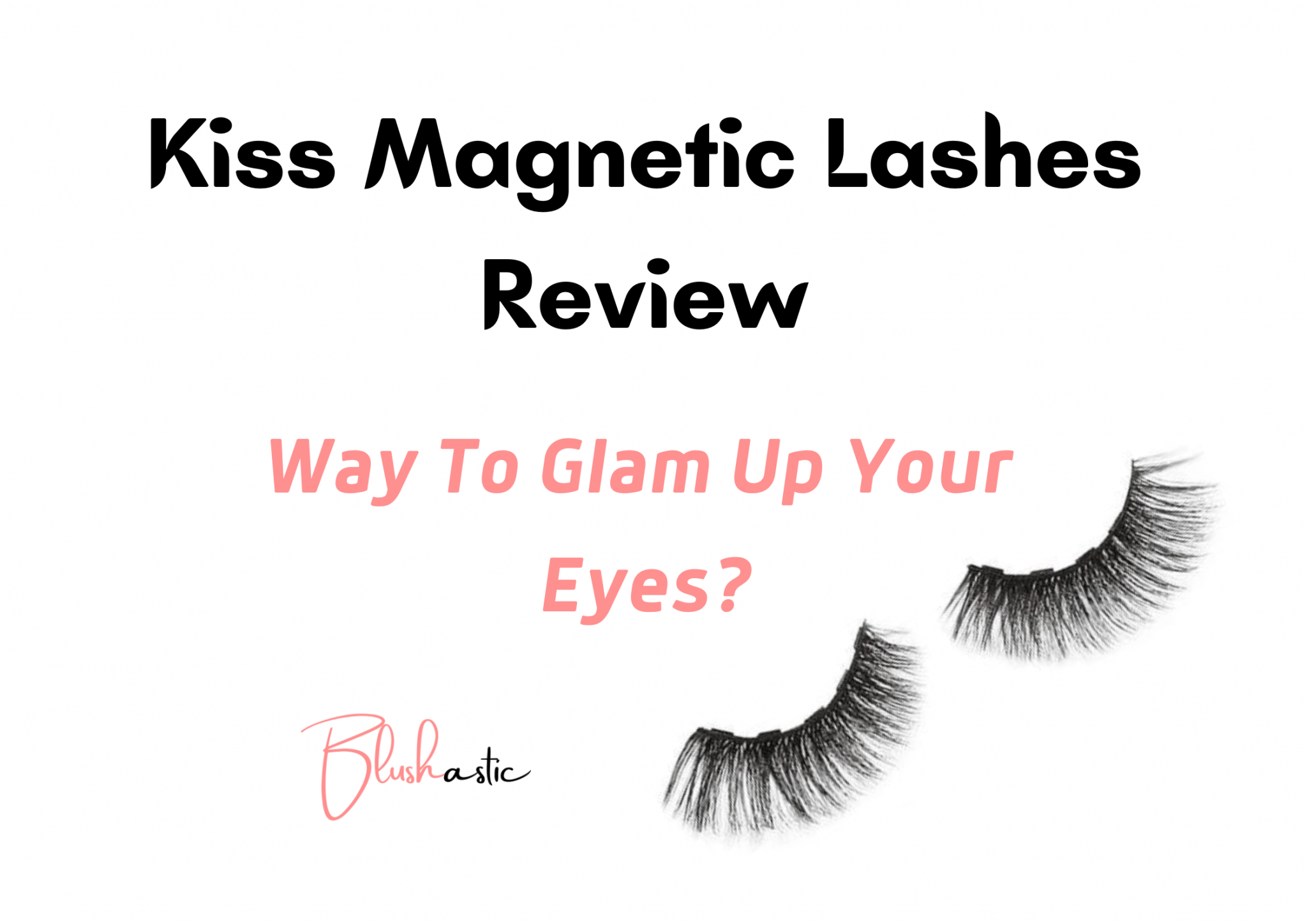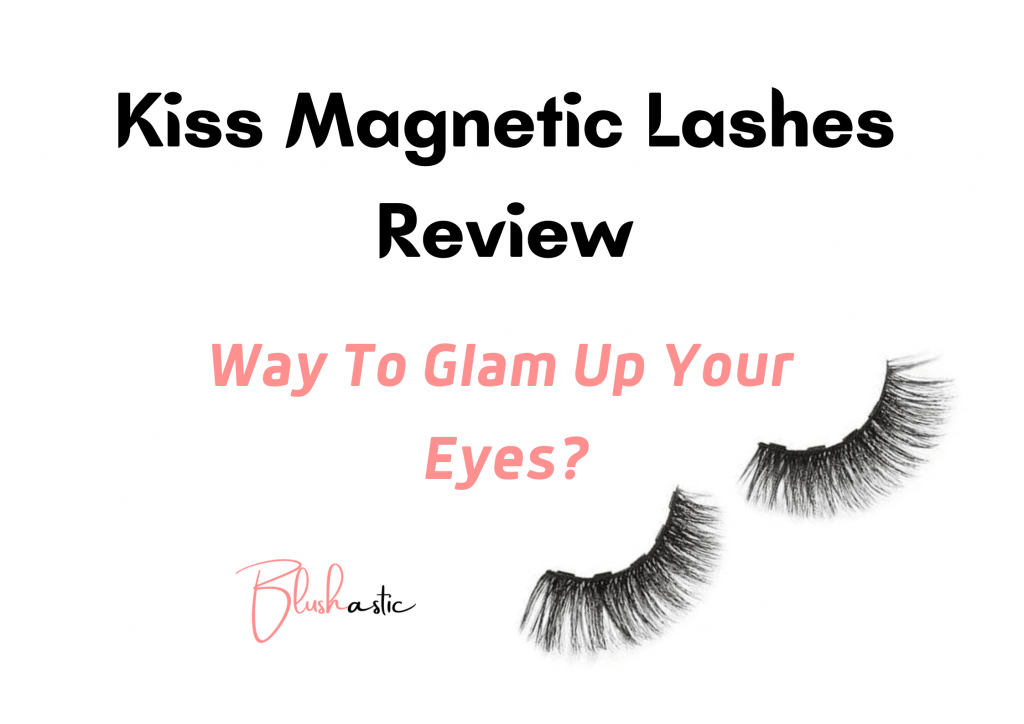 We all want our lashes to grow thicker and longer before a critical event magically. Luckily, every beauty corner has revealed that these lashes from Kiss can be your grab-and-go fling so that you don't miss out on the healthier, curled-up, and bouncy lashes that add a wispy look to your dull eyelash line. These drag-level voluminous lashes come with little magnets hugging them, which act as clamps to hold onto your lashes, better like butter. But do they offer any other benefits too?
Should you be concerned about adding them to your wishlist? Here's what we learned on our hunt for Kiss Magnetic Lashes Styles. Let us unveil it together to ward off all doubts regarding this cutting-edge invention!
Kiss Magnetic Lashes Review |
Ways To Glam Up Your Eyes?
Fake lashes are making their way back into fashion, and the trend has excited every makeup lover. But sticking a thick and dense lash strip may not always be enough. These ideal magnetic lashes promise to create a sophisticated yet showstopping look to make the world pause around you in awe! Many Kiss Magnetic Lashes Review says this lash does not disappoint! The lashes are contact-lens-friendly and come in enchanting varieties to pump up your eyes with more charm and glam! Magnetize your way through them, for these lashes have amassed a lot of attraction from all over the makeup town!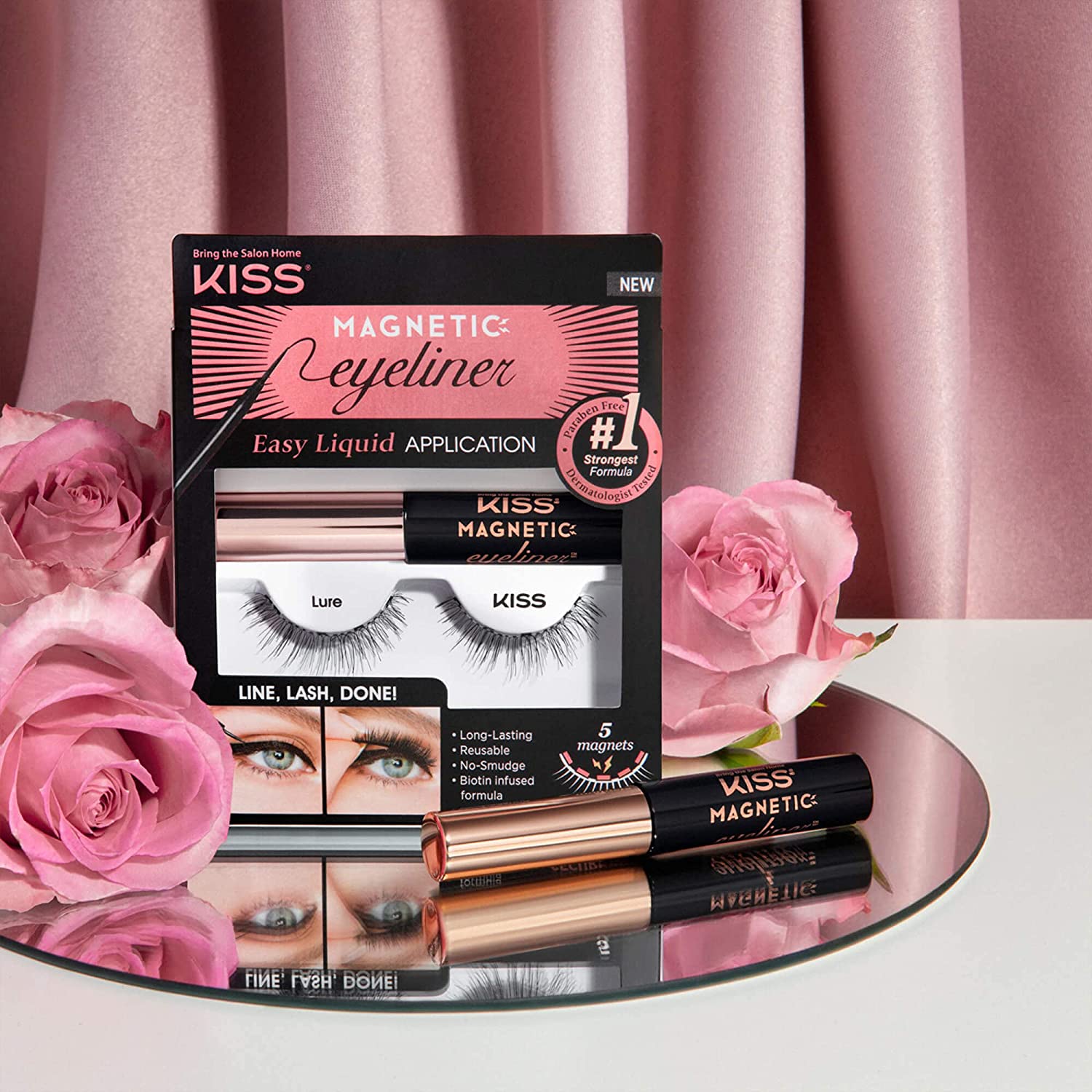 The Best Kiss Magnetic Lashes include six sultry types of lash designs, which have been made of faux mink and have bushy strands attached to them, creating an eye-catching look as they taper beautifully along your eyeline. You can wear them at any hour of the day you please, depending on the occasion, for these lashes help you achieve a particular look. These are wind-resistant and can be paired best with the brand's magnetic liner, which comes infused with the goodness of biotin.
Sale
KISS Magnetic Eyeliner & Lash Kit, Lure, 1 Pair of Synthetic False Eyelashes With 5 Double Strength Magnets and Smudge Proof, Biotin Infused Black Magnetic Eyeliner with Precision Tip Brush Black 2 Piece Set
Change the Way You Lash: This set features a pair of plush magnetic lashes that cling to the specially formulated magnetic liner like glue; 1 tube of smudge proof, biotin infused magnetic eyeliner with precision tip brush
Line, Lash, Done: Apply magnetic eyeliner along your lash line, then place on the magnetic lashes; wind resistant, dermatologist tested, last up to 16 hours; reusable up to 15 times; liner formulated without silicone, synthetic fragrances, and parabens
Magnetize Your Eyes: Like magic, KISS magnetic lashes cling to magnetic eyeliner like glue, but there's no glue needed; whether you love mascara, lash extensions or false eyelashes, you can achieve lash perfection with these high quality enhanced lashes
DIY Lash Looks That Wow: KISS has everything you need for an easy to apply, natural magnetic eyelash look that you can achieve at home in an array of lengths and styles, including rotating lash applicator (sold separately)
Add To Your Style: KISS magnetic eyelashes are sold separately in a variety of styles to fit your every mood; available in 4 luscious designs: Charm, Tempt, Tantalize, and Crowd Pleaser. Add to your beauty collection today!
Although the lashes have captured people's hearts with their easy-peasy attitude, there are still some speculations regarding them that you might want to take notes of. We have gathered all there is to know about the full fluttering lashes so that you can ease up with convenience!
Why Choose Kiss Magnetic Lashes?
Something for all important dates
If you want to add more layers of volume, desire something fluffy, or want something subtle to last all day, you can depend on Kiss Magnetic Lashes to melt away all your troubles. They provide styles like Charm, Lure, Entice, Crowd Pleaser, Tempt, and Tantalize, which you can wear daily for regular meetups and glamorous events. They match your liner perfectly and help your eyes get all the limelight they deserve!
Two unique styles
Not many of you know, but Kiss pampers you in two different styles of lashes. One is the traditional lashes with magnets and some added features, and the other category involves magnetic eyeliner with lashes. The former sandwich lashes have a slightly thinner bottom lash than the top one, which makes it lighter. The less weight against gravity makes it easier to wear them for long. At the same time, the magnetic lashes have fitted magnets that make precision seamless and are very flexible.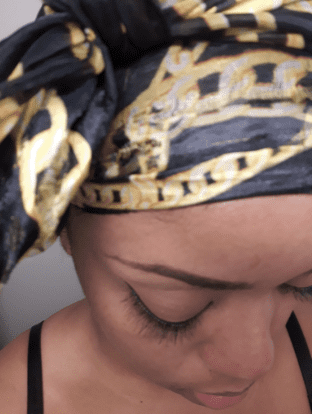 Sticks without glue!
Ditch the traditional false lashes, for these babies promise you an indefinite charm like no other! There is no fear of ruining your lashes during removal; for these, don't use any glue that will hamper their quality. The primary benefit of using them is they are much quicker to apply and require absolutely no sweat!
Affordable and speaks comfort
Many users from Amazon and Reddit expressed that the lashes possess a sweet price point and feel weightless. Unlike regular falsies or magnetic lashes, which tend to pull down your eyes or feel heavy, these effortlessly glide on and stay undisturbed.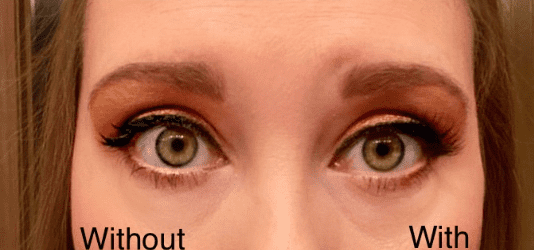 Say no to the wind
Just like your dewy and flawless makeup gets rusty and oxidized upon coming in contact with air after some time, magnetic lashes, too, lose their strength and may fall off without informing you. Kiss Magnetic Lashes save you from this significant embarrassment as they have been specially prepared to be wind-resistant. You can feel free to be out with your friends all day; by the night's end, your lashes will still look flirty and lifted!
How to apply Kiss Magnetic Lashes?
Give the eyeliner bottle a good shake. This ensures the magnetic compounds present get spread uniformly so that the lashes stick like silk in one go.

Apply a thick and fluffy coat of the Kiss Magnetic Eyeliner, which is sold separately. The best part about using this eyeliner is it is infused with biotin and is smudge-proof.

Slide the lashes from one side gently, without pulling or tugging them.

Place the lashes where the magnets would directly touch the liner to get a secure hold.

You can put two to three coats of liner.

Enjoy an intensified and dramatic look by switching the lash designs according to your mood and occasion.
Users can also wear a liner or mascara, as the magnets lock themselves from morning to night.
Perks
Super lightweight and comfortable to wear

Staying power for 16 hours

It does not need glue to stick

It can withstand wind

Tested by dermatologists

Suits all occasion

You can reuse them up to 15 times

It has a large-growing fanbase

Very cost-effective

Easy to remove

You can customize it according to your wish

Infused with five double-strength magnets for enhanced hold

Compliments all kinds of skin types

It comes in six different choices to choose from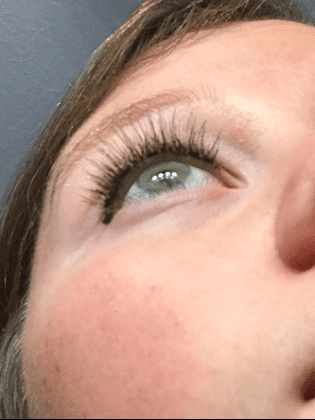 Drawbacks
The magnets may come off with rough or improper usage.

Not all lash designs look natural.

You must wear a thick coat of eyeliner to make them stick.
Customer Feedback | Kiss Magnetic Lashes Review
Cassandra commented, "I am not usually someone to write reviews, but this product forced me to. I have been using these lashes for over a month, and I can't explain how amazing they are. There is no fuss about the process; the best part is that the lashes are wind-resistant. Unlike others, this stays put in one place and helps make your eyes look more enhanced. I love this purchase!"
Becky pinned, "Honestly, I didn't find these lashes worth the hype. The lashes have small magnets, which hurt my skin when I tried to clamp them. I don't think it is safe as the eyelid region is super sensitive and should be kept away from such things. I would rather suggest going for other feasible alternatives in the drugstore."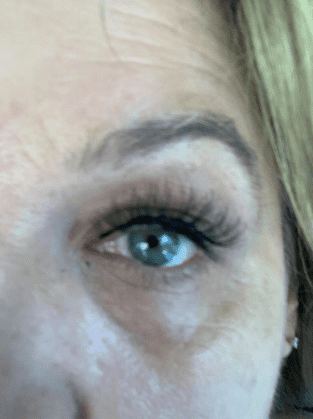 Aurelia expressed, "These lashes have turned out to be my lifesaver a million times, and I adore them. Not only do they require no glue, but they stick the lashes so effortlessly. The lashes are resistant to smudging, so you won't have to worry about ruining your liner. Apart from these, they come in a wide range of shapes and sizes, which makes them easily accessible for eyelash lovers."
Olivia said, "I am very disappointed with these lashes. After using them about three to four times, one of the magnets came off the whole thing when I was in the middle of a virtual Zoom meeting. I don't know how embarrassed I would have been if it had happened in person. I am never going to get these again in my life."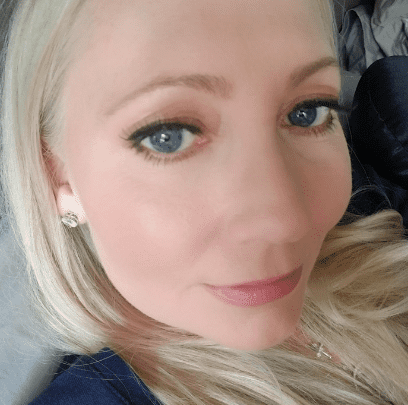 Karen mentioned, "Frankly speaking, I feel fortunate to have come across these economically priced beauties, which cater to all varieties of a budget without putting a dent in your purse. These lashes stand out from the regular lashes available, as these possess double-strength magnets to cling onto your lids efficiently. You can create different lengths and designs according to your wishes and amp up your appearance."
FAQs | Kiss Magnetic Lashes Review
Does Kiss Magnetic Lashes work?
Many users who experimented with this product shared that the Kiss Magnetic Lashes work. You don't need to get into any mess of glue on your hands and yet get a voluminous, easy, and fuller-looking look.
Are Kiss Magnetic Lashes reusable?
Yes, the most beneficial attribute of these synthetic pairs of lashes is you can reuse them again and again up to fifteen times. So be it any critical event, these lashes claim to have your back!
How long do Kiss Magnetic Lashes last?
The lashes have gotten the nod of approval from dermatologists, and it has been revealed that they last as much as sixteen hours of the day and have been designed to be wind-resistant.
Which Kiss Magnetic Lashes are the most natural?
Six different designs of lashes are available: tantalize, crowd pleaser, lure, charm, tempt and entice. Suppose you want to create a more natural look, lure, and charm. These add a fluffy volume to your lashes, feel subtle, and are incredibly lightweight.
Are Kiss Magnetic Lashes cruelty-free?
All those users who are a bit skeptical about hygienic issues can put their trust blindly on Kiss Magnetic Lashes, as these have never been tested on animals. This attribute makes them entirely cruelty-free and safe for usage.
Where to buy Kiss Magnetic Lashes?
You can purchase the Kiss Magnetic Lashes from a couple of places, one of them being Amazon. These versatile lashes can also be availed by visiting the brand's official website and placing your order from their page.
How to clean Kiss Magnetic Lashes?
Start the process by removing your magnetic lashes and parting them aside. Take your favorite oil remover, which suits your skin as it lessens the effect of the magnetic properties, which help the lashes to stick. Make sure you don't use oil-infused cotton balls or swabs. Rub off the excess makeup from the lashes with a q-tip. Place them back in their cover or box, ready to be used whenever you decide!
Can you cut Kiss Magnetic Lashes?
Yes, users can trim the lashes according to their wishes. However, an essential aspect of this process is the user should remember to cut the lashes towards the end of the magnet at an angle against it.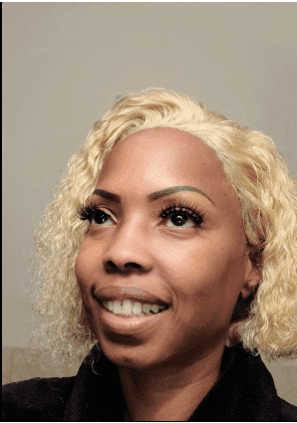 What are Kiss Eyelashes made of?
The Kiss Magnetic Eyelashes have been designed with utmost care and precision by taking the help of high-quality natural hair. The liner is formulated without silicone, synthetic fragrances, and parabens, and the lashes also do not contain any presence of gluten.
Are Kiss Magnetic Lashes waterproof?
You can wear magnetic lashes all day and reuse them easily. However, one should not get them wet in the water for long as it contains certain chemicals that may lessen the magnetic properties' effect. This may cause your lashes to lose their durability faster.
Are Kiss Magnetic Lashes vegan?
Yes, the Kiss Magnetic lashes share a vegan composition and have been crafted keeping in mind the well-being of its users.
Closure
If there is anything all makeup enthusiasts commonly hate, it is the ugly gaps in installments in your false lashes that steal all the charm. A forgiving yet satisfying coat of liner makes up for all this awkwardness and lets you revel in a supernatural gaze. But not all falsies deserve your time and attention.
Kiss Magnetic Lashes Reviews have it that when you want nobody to differentiate between your fake and real ones, settle for these lashes! There is no question of glue, so you can apply them and take them off as you please. Users have tested this out and can't keep calm about the extraordinary fluffy results they have been getting. So are you in for a trial because we are?!
Rebecca is a skilled writer with a passion for makeup and skincare. With years of experience in the beauty industry, she has a deep understanding of the latest trends and products and a talent for creating engaging content that resonates with her readers. Whether she's writing about the latest skincare products or sharing her favorite makeup tips, Rebecca's writing is always informative, entertaining, and inspiring.