You may not trust your instincts, but we do! And by what we see, we can tell that your mascara vanity needs a makeover from head to toe! To those killer sky-high lashes that will be the hero of your look in a single stroke, you should only settle down for the best. There are many brands to choose from, but you must know enough about which to choose and which to reject.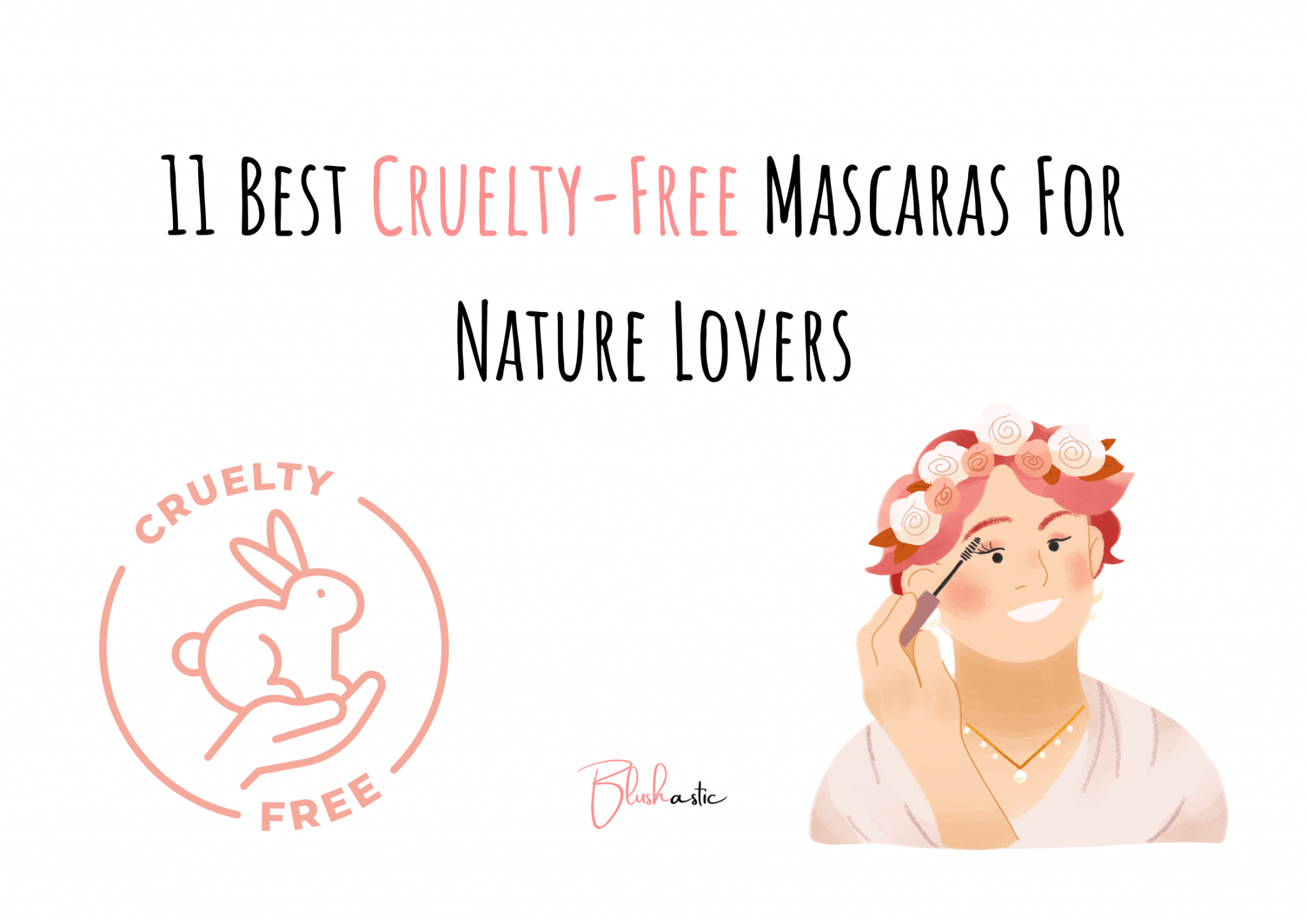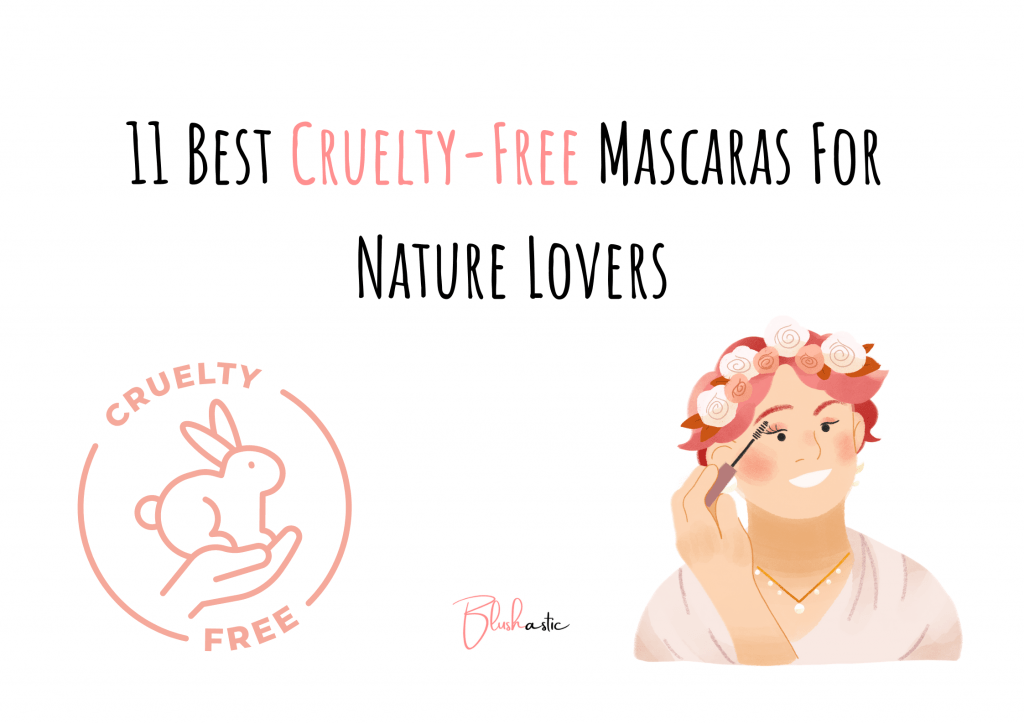 This edit on the Best Cruelty Free Mascara will give you 11 sensational options that have been sourced directly from nature itself without causing any harm to fluffy creatures. If you are looking for a handful of options that will volumize, lengthen, and curl your eyelashes ideally like that you see in reel life, you are in for a treat!
Best Cruelty Free Mascara
Given below are 11 edits of mascaras that come straight from the beauty editor's desk. You have a lot to choose from, so take your time! 
Too Faced Better Than Sex Mascara
If you are a beauty diva, you will know it better than the Too Faced Better Than Sex Mascara was one of the lucky ones that made it to the year's most popular, vegan, and cruelty-free mascara list. What makes it a favorite of many is that the formula has been infused with acacia senegal tree extract, which plays a significant role in conditioning the lashes from roots to tips.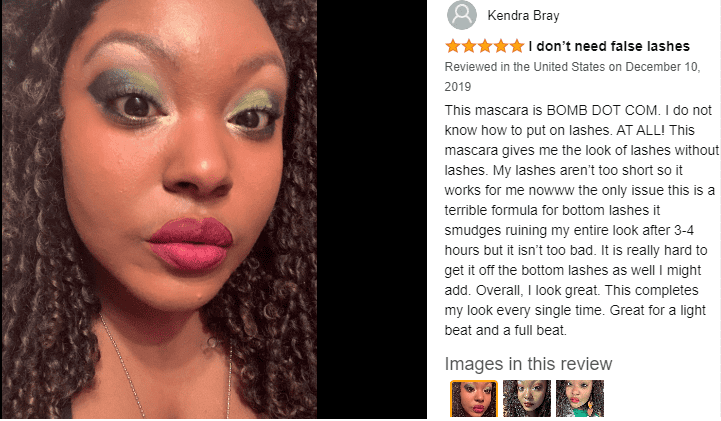 An exciting aspect of this mascara is its applicator in the shape of an hourglass which gives maximum precision by adding a dramatic look to your eyes. The film-forming polymers in this formula help curl up your lashes with finesse. While all these features are something you will want, the formula smudges after some time. 
essence Lash Princess False Lash Effect Mascara
Having amassed a rating of over 3 lakhs on Amazon, the Lash Princess False Lash Effect Mascara from Essence will be a neat addition to your beauty basket. The mascara claims to leave you swooning over such a bold look that you will forget all about applying falsies or getting fake extensions.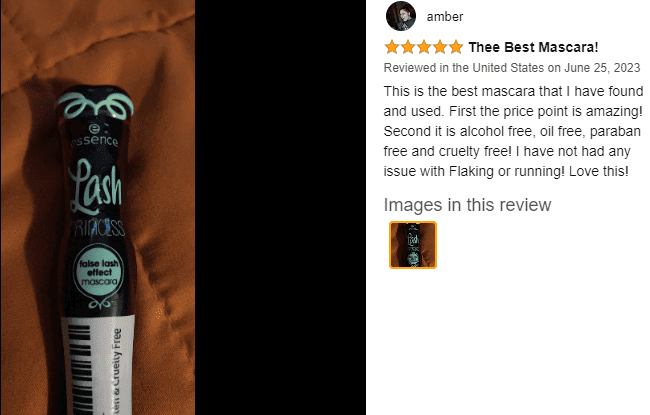 The brush ensures no clumps are formed, so your lashes do not flake or smudge while in the middle of something significant! The cruelty-free formula is free from harsh nasties like gluten, silicones, parabens, oil, fragrance, alcohol, & microplastic particles. So if you are too worried about your skin's safety, take a chill pill! The only drawback you might face is it gets a bit flaky.
Covergirl Lash Blast Volume Mascara
What are you even doing if you need to learn about the Covergirl Lash Blast Volume Mascara? The best part about having this baby in your vanity is that it instantly creates 10 times more volume. The formula is so forgiving and dense that it covers every lash by coating it.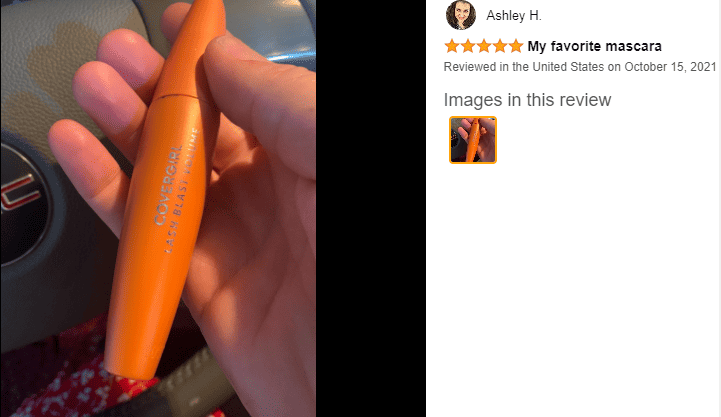 You can choose from different colors, so your options are not restricted. It's time to ditch your regular mascara and switch to this one, which evenly boosts your volume and length. The only aspect of this formula that users may not be happy with is that formula can dry out your lashes too much. This brittleness may also lead to the formula's crumbling or an eyelash's breaking. 
Wet N Wild Mega Length Mascara
It is impossible that we are discussing makeup, and the name Wet N Wild does not come up. Similarly, according to a beauty scoop that came straight from the editor's desk, it was found that Wet N Wild Mega Length Mascara has many exciting stories to tell.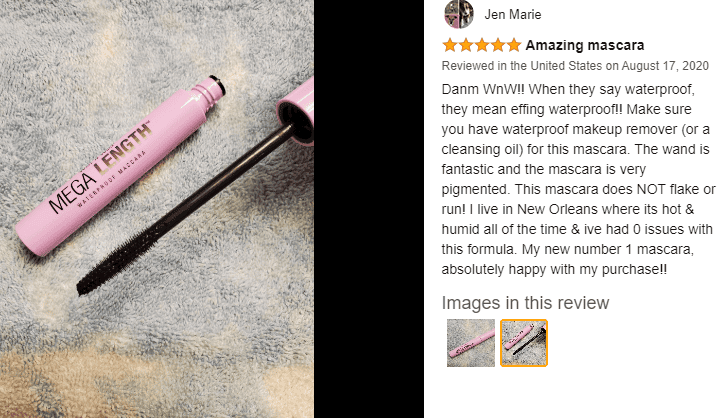 Especially those looking for a cruelty-free option can take a sigh of relief, for it claims to add length to your lash hair without compromising the volume. The goodness of vitamin E has been embedded into it, which helps your lashes by moisturizing and protecting them against environmental stressors. While the formula is safe even for contact lens wearers, the procedure is complicated to take off, even with a makeup remover.
Rare Beauty Perfect Strokes Universal Volumizing Mascara – Black
All your mascara problems can vanish now, and all the credit goes to Selena! That's right! Her brand, Rare Beauty, has been making headlines with all things beauty as all products of the sensational brand have picked up steam, and its mascara is no exception! You don't need to tug your eyes very much because it will come off smoothly.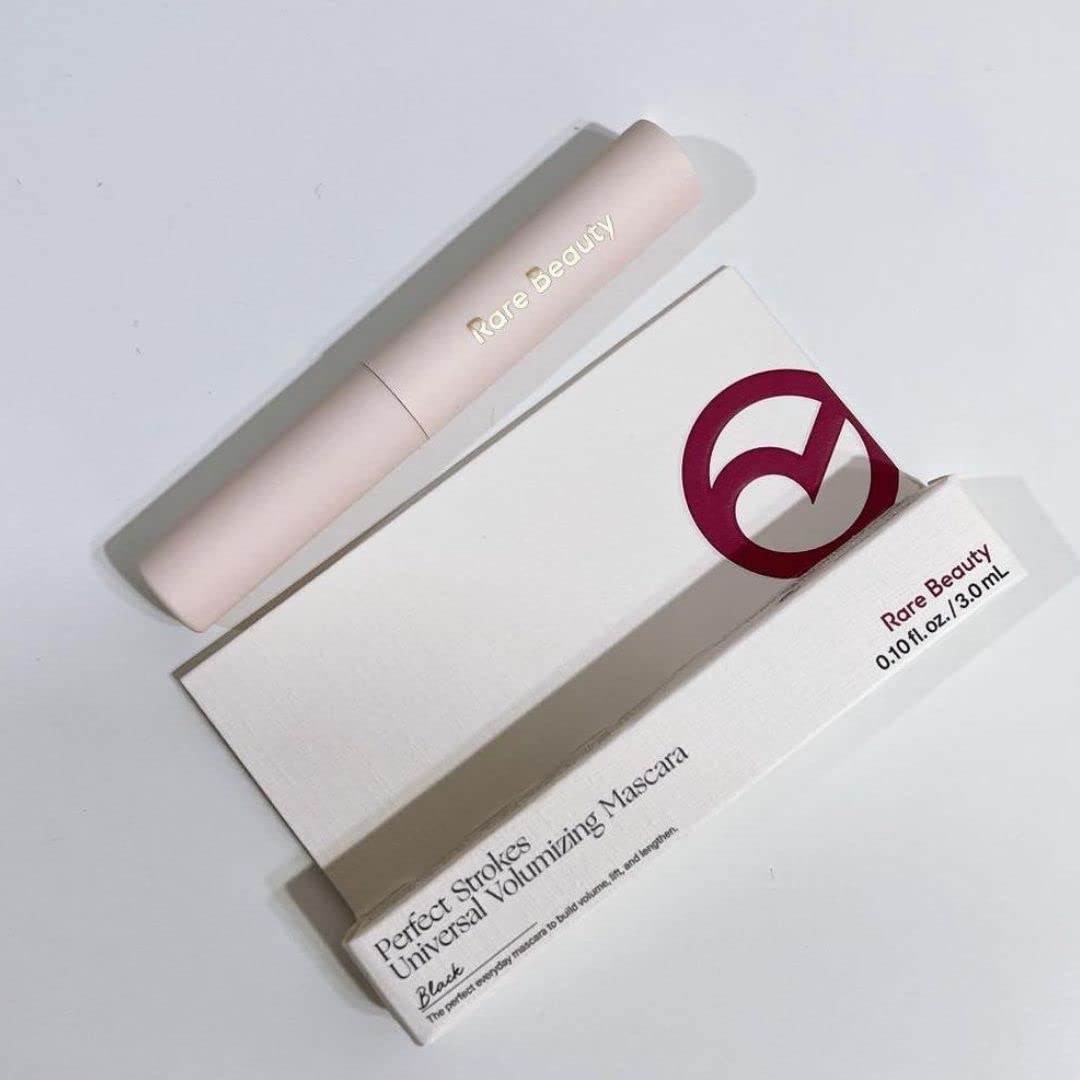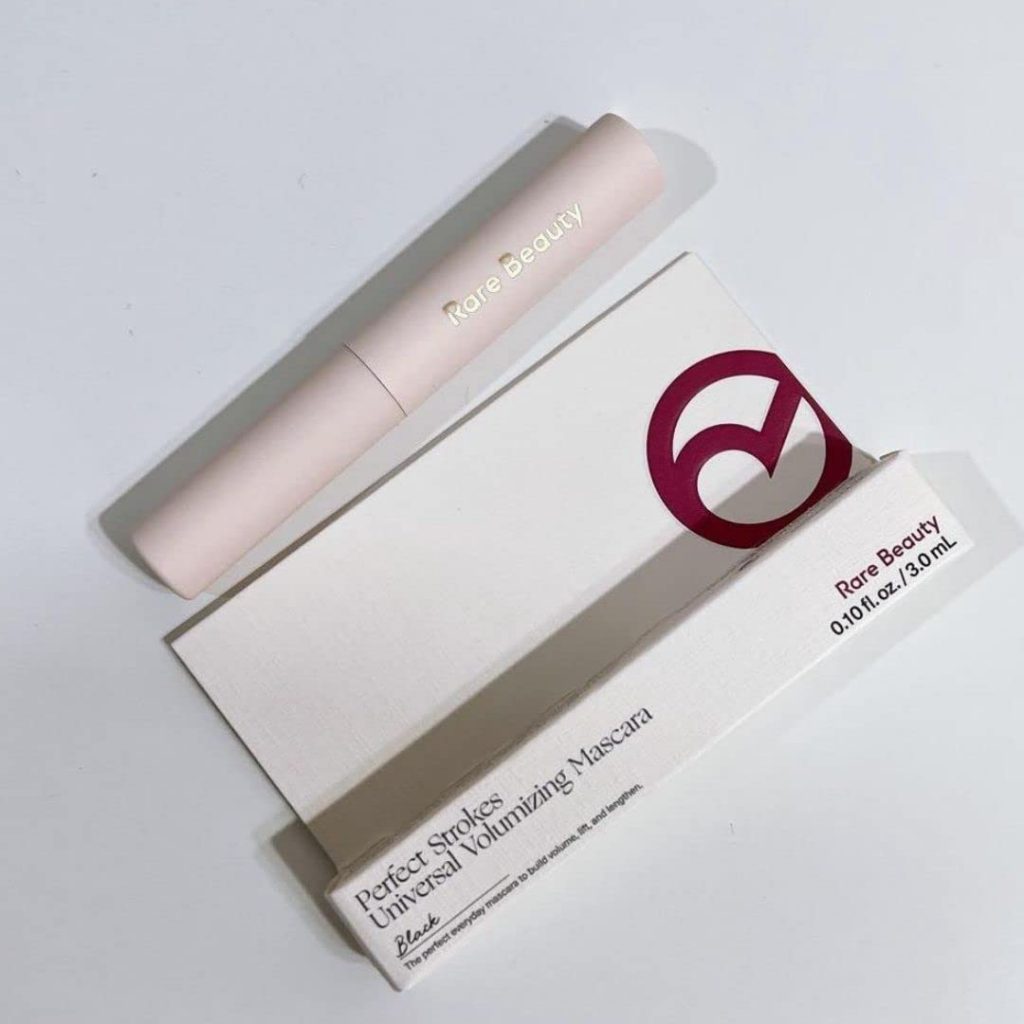 The applicator brush comes with thick bristle coats that separately pamper all your lashes and coat them with a splurge of volume and thickness. This gives your eyes a supercharged definition that will be noticeable in all your social media pictures! While everyone seems to be crushing on this joy, some reports revealed that the mascara is too pricey to fit everyone's budgetary needs.
Burt's Bees 100% Natural Nourishing Mascara
Nothing is worse than your mascara getting smudged off when you cry over something. Choosing a sensible, safe formula for your skin is essential to avoid this embarrassment. That is why users rage over the Burt's Bees 100% Natural Nourishing Mascara. The 100% natural formula can pamper your skin and give it a nourishing feel.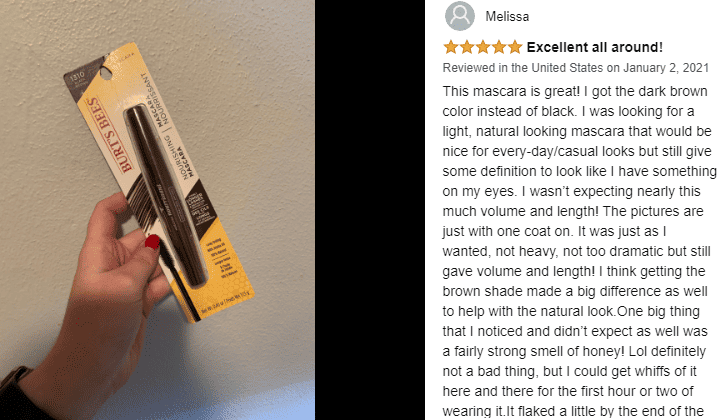 Jojoba oil helps shield the sensitive hair follicles that protect your lashes from damage or wear and tear. The leaping bunny-certified product takes pride as it revolves around a formula sourced from nature only. While all this may tick your boxes, some users were not satisfied with it and reported that it caused them globbing and smudge.
Thrive Causemetics Liquid Lash Extensions Mascara
If you want a high definition that lasts all day, you would feel lucky to choose the Thrive Causemetics Liquid Lash Extensions Mascara to be your muse on all days of the week! The brand relies on its unique Flake-Free Tubing Technology that claims to spruce up the appearance of your lashes by separately coating them with a heavy volume.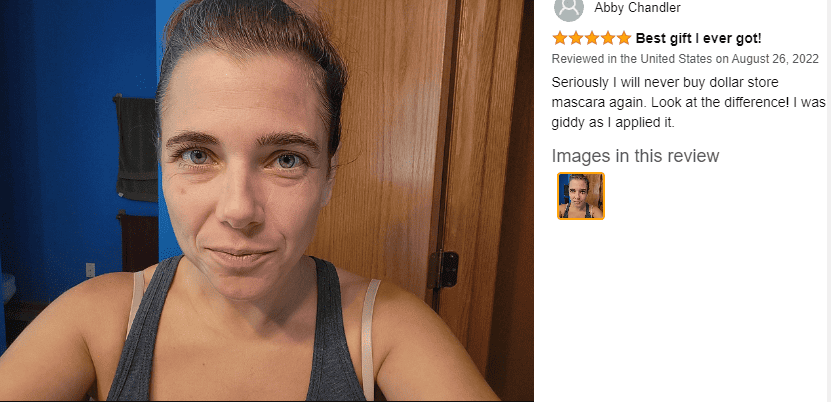 This intensifies your lashes and adds all the drama you need! It nurtures the look of your lashes by ensuring that you don't have to tug or pull the formula too hard, which prevents the breaking of lashes. However, if you don't want to create a scene where your appearance is beyond embarrassing, we suggest you set your heart on another pick. It is one of the best cruelty free mascaras available.
Milk Makeup Kush High-Volume Mascara
Do you desire that ultimate lifting action every time you apply that mascara? The Milk Makeup Kush High Volume Mascara is one such edit that claims to deliver what it claims. Thanks to the criss-cross bristles that have been mindfully crafted, the mascara makes it easy for you to swipe and have a voluminous lash line within seconds.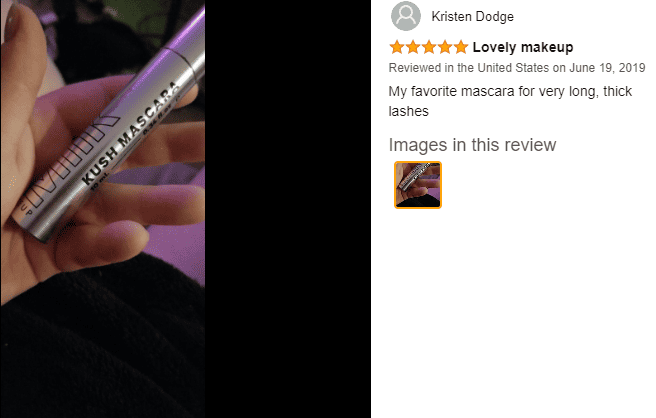 Clinical trials of the product reveal an impressive result, as 95% of users saw a noticeable boost in their lash volume and length. Also, 90% agreed that their lashes felt thicker and had a curling effect. While the heart-shaped fibers glide gently on your lashes, they may lead to clumps. 
Milani Highly Rated Mascara
What is better than a mascara that provides 10x more volume than your regular and bland ones? The Milani Highly Rated Mascara has been rated as one of the best cruelty free mascaras sourced directly from plants. The formula has been infused with the combined goodness of argan oil and marula oil which help in conditioning your lashes deeply and offering them the hydration they need.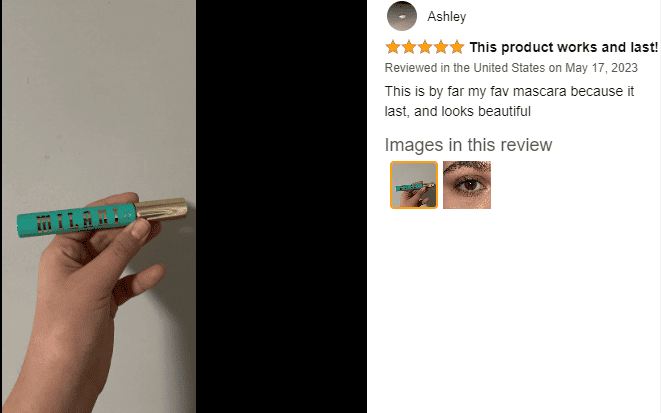 You will not find harsh ingredients like parabens, sulfates, talc, or mineral oil that can damage your skin barrier. The applicator brush is designed to coat your lashes and leave them voluminous and dramatic. 93% of users saw an extreme volume and instant lift, and 90% noticed that the length of their original lashes was amplified. While it stands out, it may not be the best option for all, as it can dry out your lashes sometimes. 
NYX Professional Makeup Doll Eye Mascara – Extreme Jet Black
Something that all beauty drugstores will agree that all their top shelves will have a reserved seat for this baby! The best part about makeup is that it should sit tight on your skin when you want it to! And luckily, the ingredients blended in the NYX Professional Makeup Doll Eye Mascara are the best thing you can give your eyes to boost their volume. It works on all kinds of lashes, no matter your eye shape.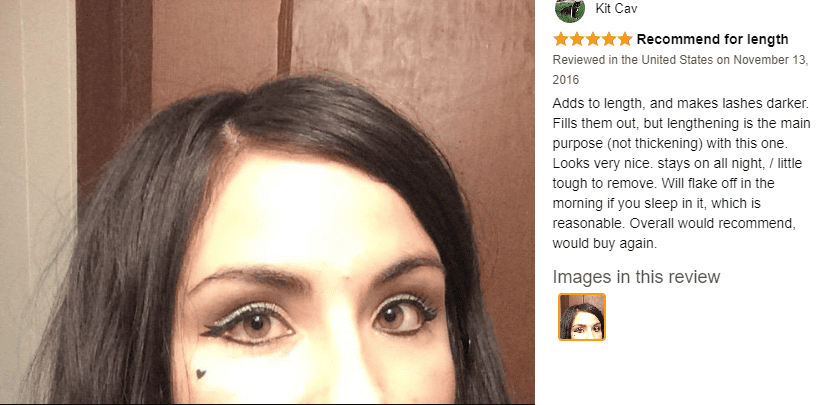 If you have wanted something that will make your lashes look longer like those in your Barbie dolls, then you will be delighted with what this mascara can do! Users have loved this the most because it feels gentle on your lash hairs and is waterproof. Something that users might like to consider about this formula before shelling out their money is the mascara might make your lash hair clumpy and dry.
ILIA Limitless Lash Mascara (Black)
The ILIA Limitless Lash Mascara (Black) has been rated as the best cruelty-free formula on an overall basis from all popular options available in the beauty industry of mascara. You will have better precision because it comes with a dual-sided brush that can make your job effortless.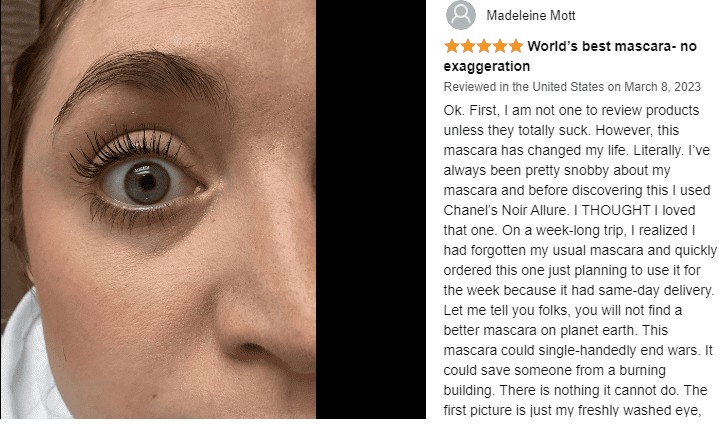 People who were pleased with the product said it gave their lashes a shiny and moisturized appearance. So, if you want your mascara to stay in place rather than travel elsewhere on your face, you should go with this edit. While the results are promising, users reported that it can still provide better results in terms of definition or long-lasting nature. The product also is not waterproof, which may cause worry for people.
Closure
In this descriptive guide to the Best Cruelty Free Mascara, we have covered many options of mascara that claim to add those much-needed finishing touches to your look and seal the makeup in place. With loads of layers of makeup, our eyes often get lost and tend to lose focus. 
That is why excellent and bold mascara can be your secret weapon to revive the romance of the appearance of your eyes with whoever sets their gaze upon them. All edits have been carefully put together, keeping in mind the different needs of users. Be its budgetary needs, quality, volume, or even about length, this edit is something you need to bookmark! 
Rebecca is a skilled writer with a passion for makeup and skincare. With years of experience in the beauty industry, she has a deep understanding of the latest trends and products and a talent for creating engaging content that resonates with her readers. Whether she's writing about the latest skincare products or sharing her favorite makeup tips, Rebecca's writing is always informative, entertaining, and inspiring.