Who doesn't love a brand that offers a distinct range of beauty products? A makeup brand with high-quality products that allows you to create your magnetic palette can be unique. Yes! I'm talking about the Seint Beauty Makeup brand. But can you trust a brand running on an MLM plan? To know this answer, let us delve into the Seint Makeup Reviews.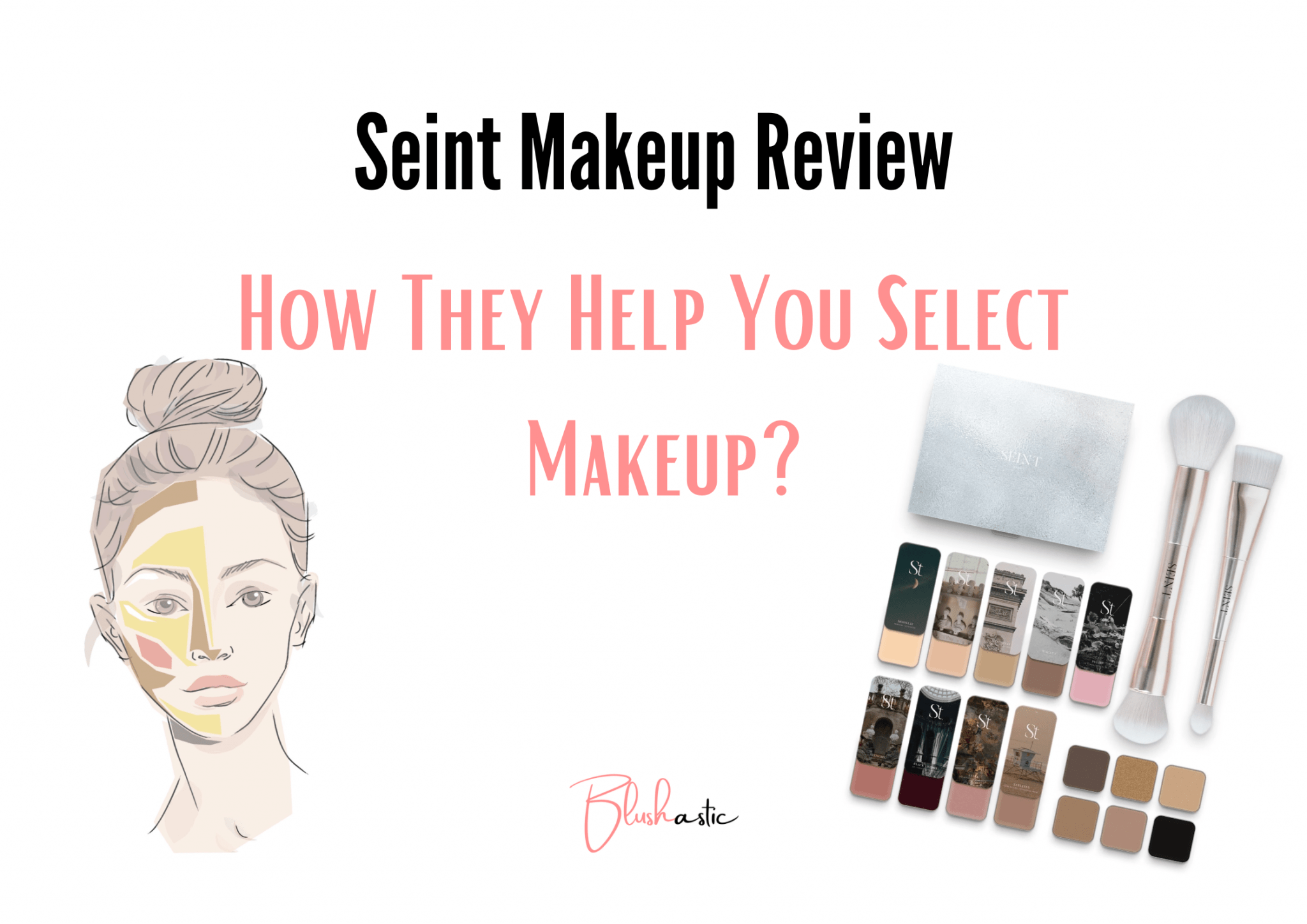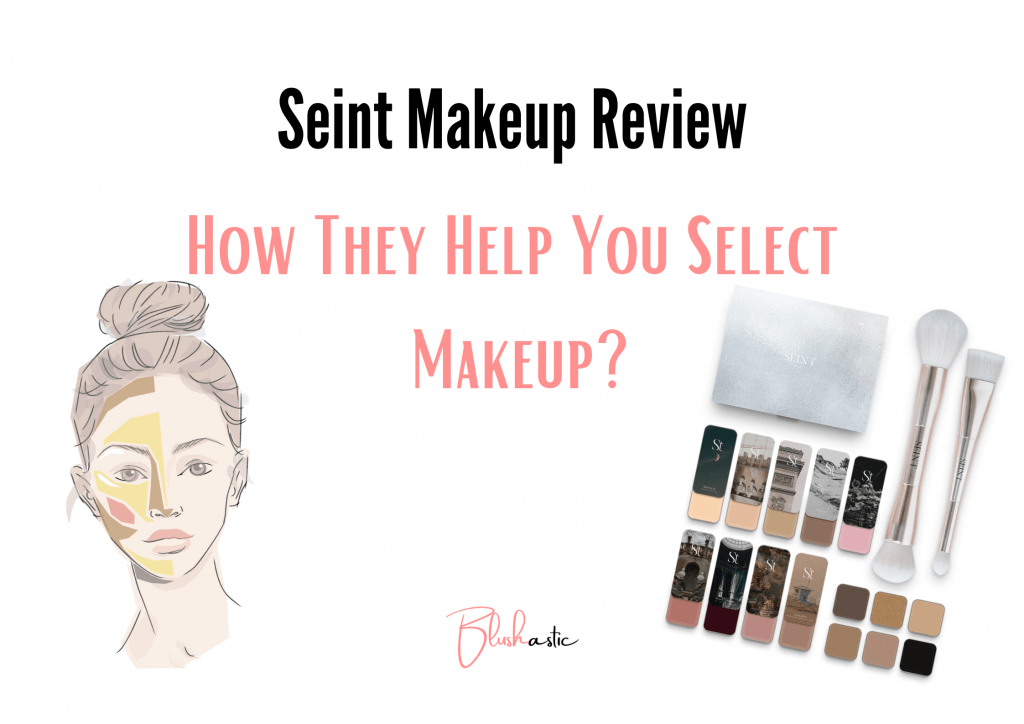 A ton of beauty brands fake advertise their products to overestimate them. Often, they exclude mention of health hazards caused by some ingredients in their products. Read this detailed report to know if this is the case with the Seint Makeup.
Seint Makeup Reviews | True Beauty Or Scam?
The Seint Makeup offers a unique scale of beauty products. The MLM or multi-level marketing opted by the brand to advertise their products to us, the consumers, is not illegal. MLM is a distribution model any brand employs to reach their products to consumers via artists or representatives. Without a solid online or offline presence, this process is handy for selling the products to consumers. An artist signs up with this brand and starts distributing the products within their reach. So this makeup brand has turned many heads. Both for good and bad reasons. While we know them shortly, let us dive into the brand's story, makeup products, ingredients, pros, cons, and more.
About The Brand
Earlier known as Maskcara Beauty, this brand under Cara Brook switched to the new name Seint in 2020 to make its purposes reflect in a better way. The brand believes its members to be beauty conservationists, and their makeup preserves the story of the life that we wear each day on our beautiful faces. Seint Makeup has a range of beauty products with brushes, tools, palettes, perfume, apparel, and more.
My friend, who also happens to be an artist representing the Seint Makeup products, is the one by whom I learned about the brand and its beauty products. I wanted to try it out, so I bought some products. Interestingly, I have a different take than what the brand asserts for each product. I'll review them individually here, so hook up until the end.
Highlight
The first step of Seint Makeup is to apply Highlight after the Primer. It is a cream-based foundation to brighten up the face. The Highlight is usually lighter than your natural skin tone and is used to give an even coverage to the skin. For me, the shade "White Peach" was suggested by my friend to be used along the smaller end of the HAC (Highlight-and-Contour) brush. The foundation gives a yellow finish that feels too visible to look natural. Apart from this, I'd complain nothing about the product that gives me an authentic buttery finish.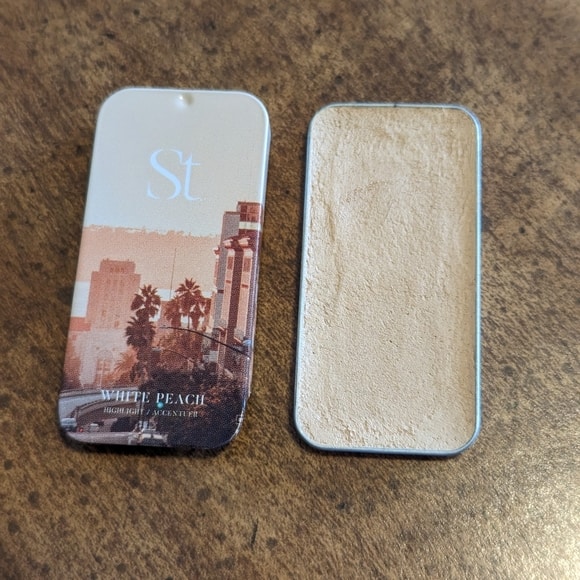 Key Ingredients
Liquid Paraffin is an excellent moisturizer and is famously known as a skin lubricant. This non-comedogenic ingredient hydrates the skin to make it more supple. Petrolatum also helps to lock in moisture and is added to give the products an element of shine. Ozokerite Wax in the product enables it to remain blended within itself.
How To Use?
To use it, apply it along the tip of your nose, under the eyes, and down the side of your nose in a pie-piece shape. Also, add it between your brows, on the chin, and along the jawline.
Pros
It gives a radiant look to your face.
Easy to blend and builds up to get you the desired coverage.
The creamy texture of this foundation helps it not to look cakey.
Cons
Liquid Paraffin may be heavy on oily skin.
Phenoxyethanol in this product is a well-known skin irritant.
The foundation looks quite yellow when built up for better coverage.
But I only buy this Highlight occasionally as it is also a bit pricey. So, my makeup set has another foundation from L'Oreal Paris: Infallible Shaping Stick. Usually, I get the apt application with the help of its stick, and it blends nicely into my skin tone too.
Contour
The Contour is also a cream foundation to sculpt, define, and exaggerate your skin's natural features for that added structure dimension to your cheekbones, nose, jawlines, and forehead. I went with the "Walnut" shade, which gave me sheer coverage. Usually, I keep it low-built as I have a light skin tone. But you can build it up as it looks natural with that added blend.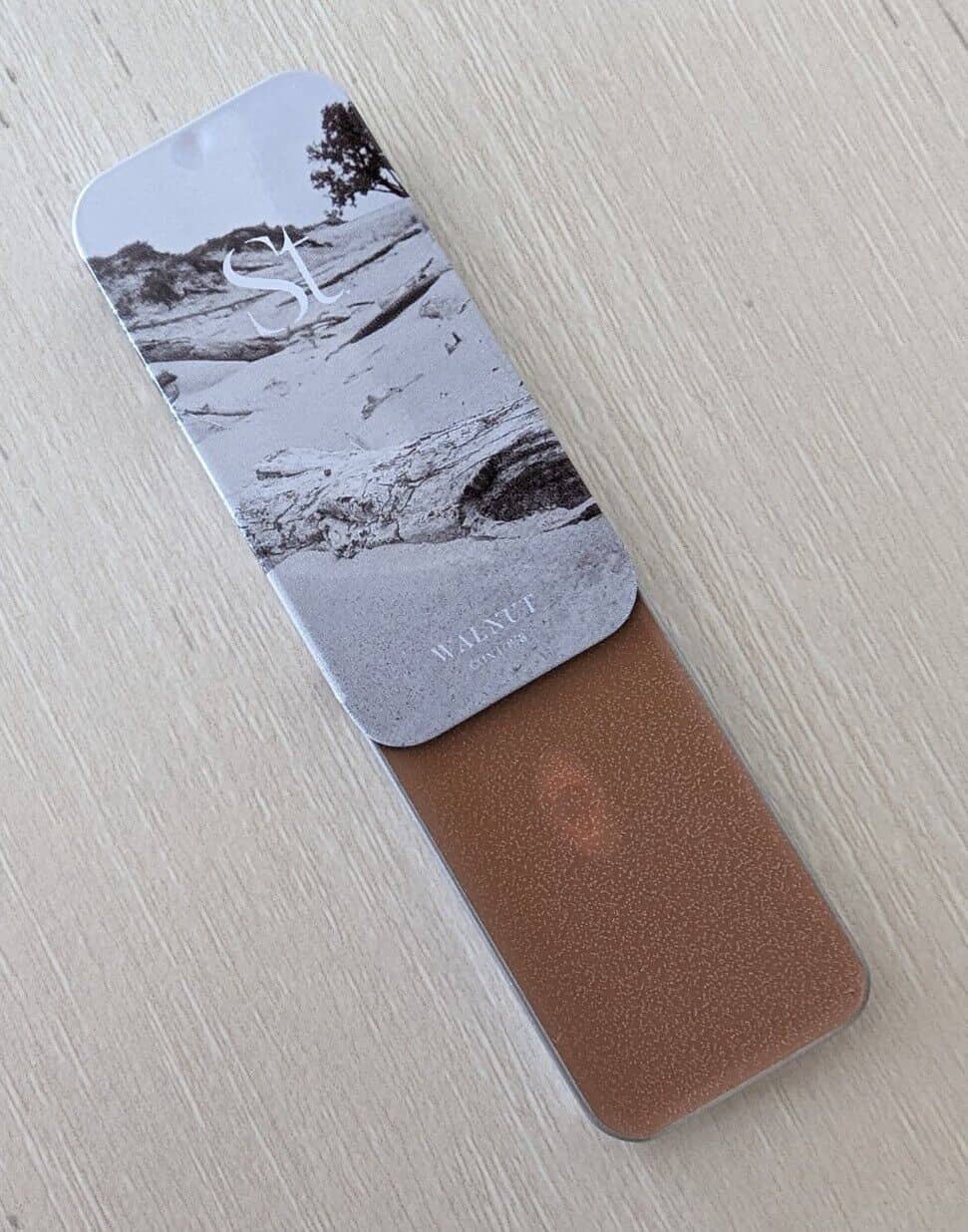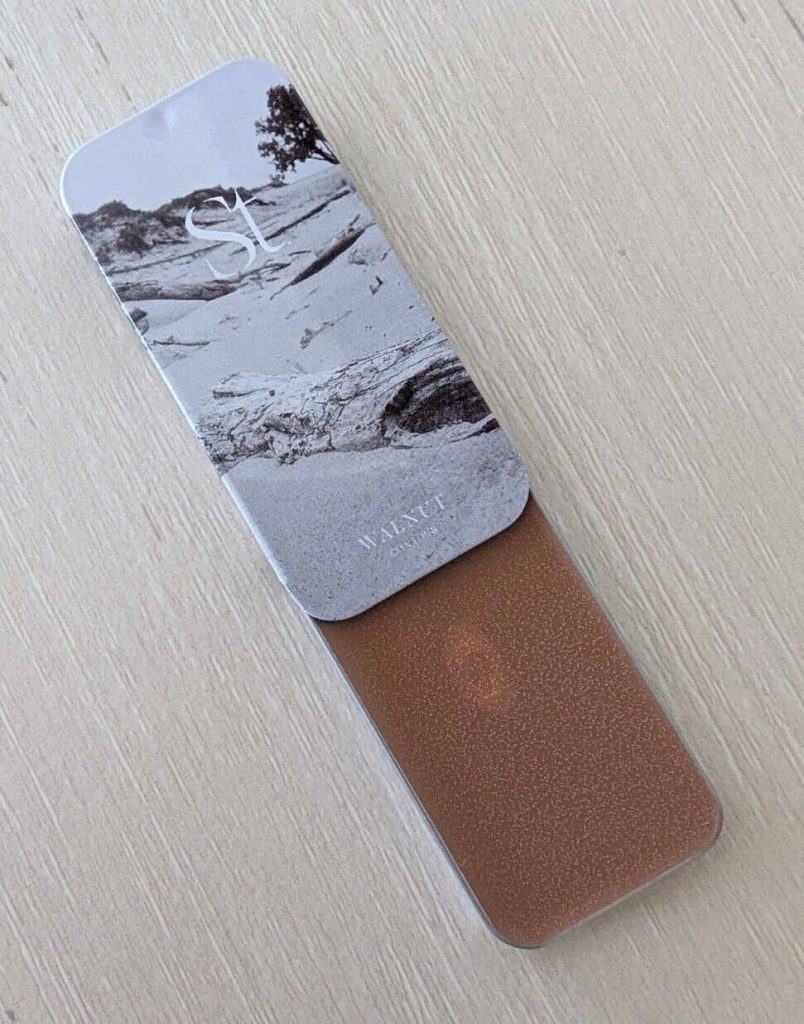 Key Ingredients
The ingredients are more or less the same as those used in the Highlight. Liquid Paraffin moisturizes and lubricates the skin. Petrolatum treats dry skin by giving the Contour a creamy texture. Beeswax is a natural emulsifier and helps to retain moisture in the skin. It thickens the product for a smoother application.
How To Use?
To contour your face after using Highlight, direct the large end of the HAC brush around the edges of your face, below the neck, on the side of your nose, and beneath the cheekbones.
Pros
Easy to use and travel-friendly.
Adds dimension and definition to the face.
Available in 10 different shades to suit all skin tones.
Cons
It may come off soon as the creamy texture tends to get rubbed off.
Phenoxyethanol's presence can bug some skin by causing severe allergies.
Some folks may prefer powder-based Contour suiting their skin type and preference.
This Contour is good for me but gives me light coverage. So, I often rely upon the Huda Beauty Contour that gives me the perfect deep coverage when built up. Their formula lasts long and is waterproof. It comes in 2 shades, "Light" and "Tan." You may check it out too!
Lip+Cheek
This dual feature of color-popping your lips and cheeks is something you must look at. They come in Satin, gloss, and semi-gloss textures. I tried the "Scarlet" shade that gives a soft red tint to my cheeks and lips. It is super-blendable and well-pigmented. I apply it with my bare fingertips, which looks minimal until I build it up. If you also want a simplified makeup routine that saves time, then Lip+Cheek is here for you.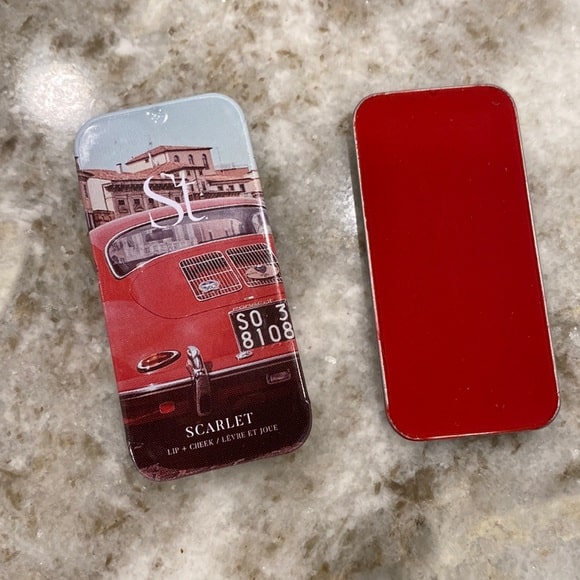 Key Ingredients
This product uses Hydrogenated Polyisobutene as a binder. It acts as a skin-conditioning emollient that gives a soft feel to the skin. Octyl Palmitate is a derivative from palm oil emollient that leaves a smooth finish. Using Talc to prevent the makeup from being cakey may come at the cost of lowering your natural oils in the skin.
How To Use?
Apply this with a brush, sponge, or even fingertips to the apples of the cheeks and the center of your lips.
Pros
It comes in a plethora of different shades.
It gives a colorful flush to your whole look.
Easy to apply and less time-consuming.
The two-in-one feature of lip and cheek tint is both practical and chic.
Cons
It may not suit some oily skin types.
Less long-lasting than some traditional lipsticks.
Octyl Palmitate may cause irritation or allergies to the skin.
At a time when I don't keep this Lip+Cheek, I have e.l.f. Monochromatic Stick to cover me up. As someone who doesn't like matte lipsticks, these alts come as a savior. I use the e.l.f. stick on my eyes, lips, and cheeks; honestly, the good-for-me price convinces me to keep buying it.
Illuminator
The Illuminator acts as the highlighter here. It is a shimmery cream that gives you a soft candlelight dewiness to enhance your skin tone. The Illuminator is available in both cream and powder format. The Cream format has six shades, and the powder comes in 5 shades. I had mine in the shade "Angel" (Cream) as I like to give a soft hue to my overall look that goes well with my creamy makeup.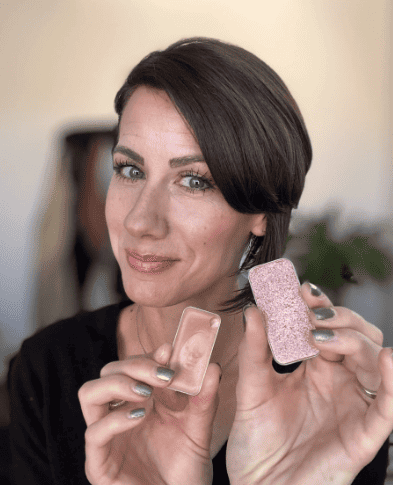 Key Ingredients
Octyl Palmitate in this product keeps up as a carrying agent and a pigment-dampening emollient. Polyethene is a binder to keep other ingredients intact. Ozokerite Mineral Wax is for keeping the product firm, and this wax is tolerable by most skins.
How To Use?
Apply with fingertips to the top of the cheekbones, the lip's bow, and beneath the brow's arch.
Pros
It is easy to blend and apply.
It adds a sheer glow to the skin.
Comes in various shades for precise application.
Cons
It may not be suitable for oily skin types.
It may take more time to blend than other powder-based products.
But if you want a cruelty-free alternative, check out Phase Zero Cream Highlighter, which adds a sheer glow like the Seint Illuminator. Plus, it is nicely pigmented and buildable to give you your selected range of gloss. It is free of Parabens, mineral oils, gluten, Phthalates, and sulfates. The process to use is similar to that of Seint's Illuminator.
Customer's Say | Seint Makeup Reviews
Melissa comments, "I've been a fan of Seint products for around two years. The IIID foundation is a must-try. It is so easy to apply and suits my skin tone aptly. The HAC is also very promising as I can now give a cool edge to my face."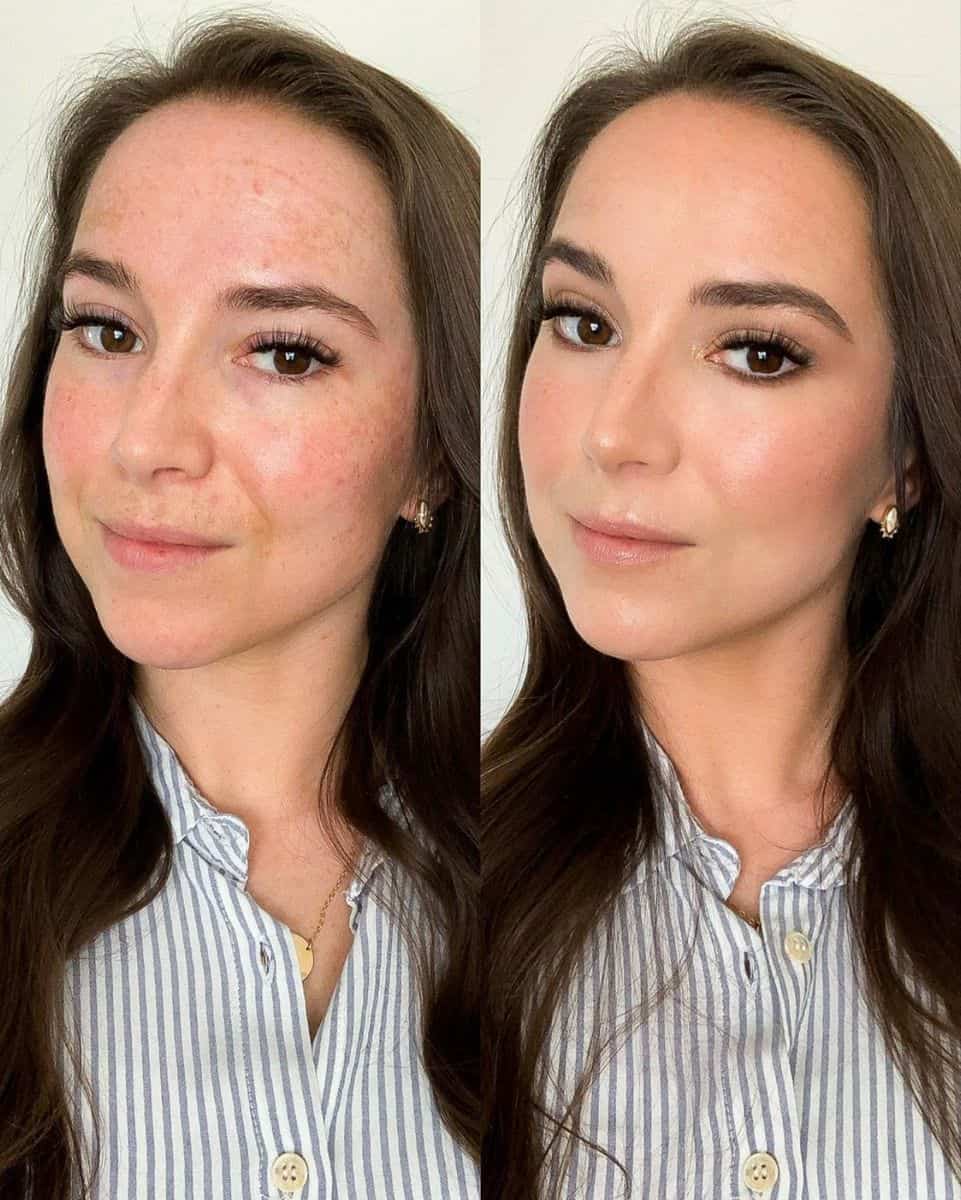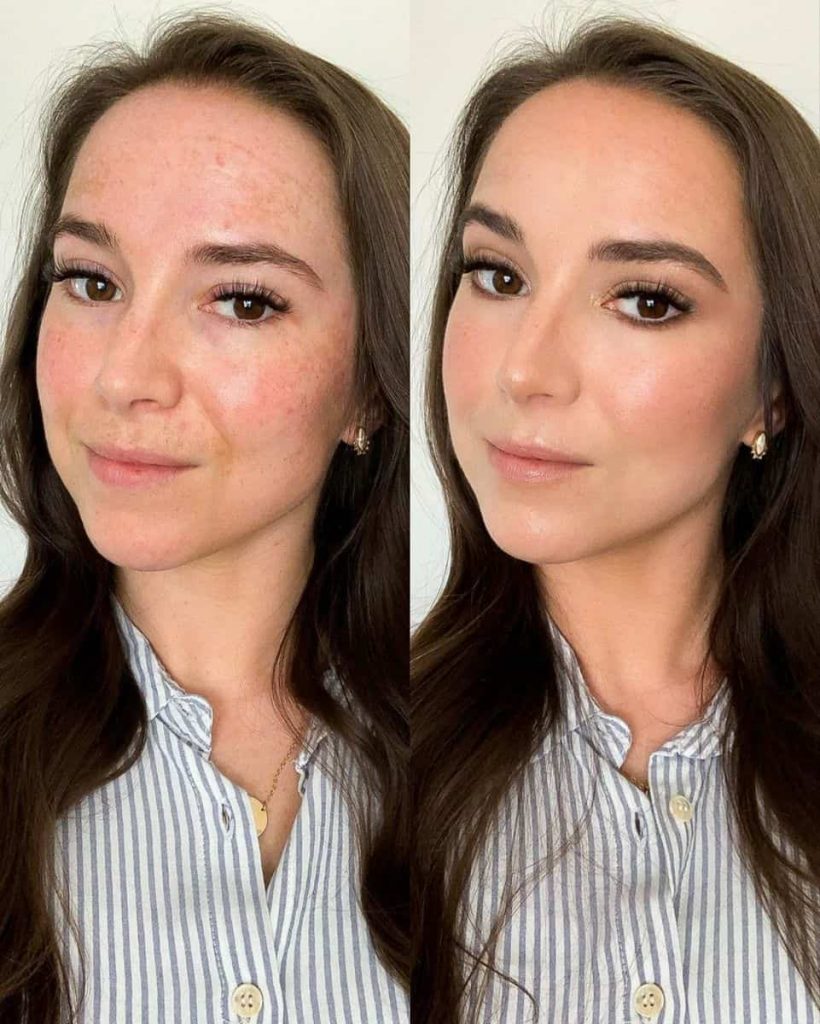 Isabella asks, "Is it just me or everyone else adoring the Seint Makeup Blush? I love how it blossoms my cheeks and makes me look more lively. It is my favorite Seint product, and I plan to use it forever."
Perry claims, "Many people miss out on their lip+cheek product. It is a good value-for-money option, and I do not have to worry about my makeup when running short of time. I dab my cheek and lips at one go."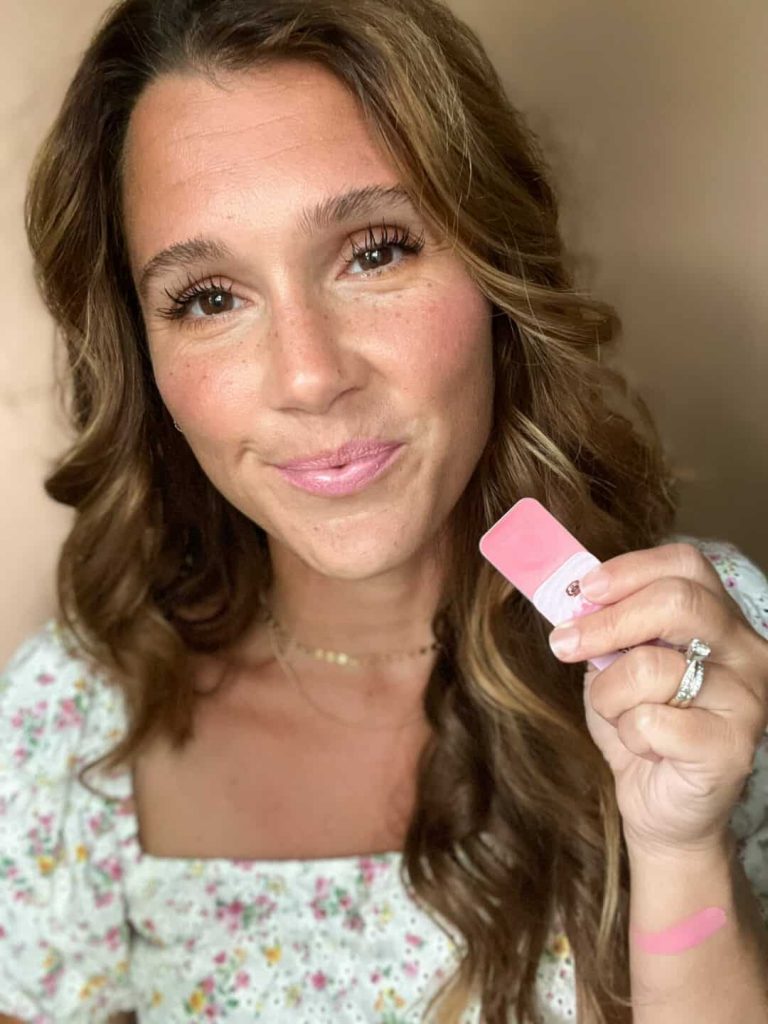 Malta refutes, "I don't understand why they haven't added this to their site that their products are unsuitable for specific skin types. I had breakouts after a few uses of their products layered one upon the other."
FAQs | Seint Makeup reviews
There are a few burning questions about Seint Makeup all around the internet. So, I jotted all of them down and answered each one of them.
Is Seint made in China?
Yes, China manufactures Seint products. Earlier, the USA manufactured them. But it still needs to be clarified if all their products are made in China or just a few, while the rest the USA makes. Seint only sells to customers residing in the USA or Canada.
Is Seint Makeup safe to use?
Though Seint Makeup products are cruelty-free, paraben-free, and gluten-free, they are not considered clean. Due to the use of beeswax in their products, they are also not Vegan. But, they do offer good quality ingredients in all their products.
Should I use Seint makeup products?
Yes, you may use Seint Makeup products. They are highly pigmented, easy to use, compacted, and have a rich collection of shades for each product. And if you are not satisfied with the results, you can return the item within 30 days of receipt for a refund. Please note that items you purchase as part of a collection return as a complete set. The ineligible items to be exchanged or returned are discounted or discontinued.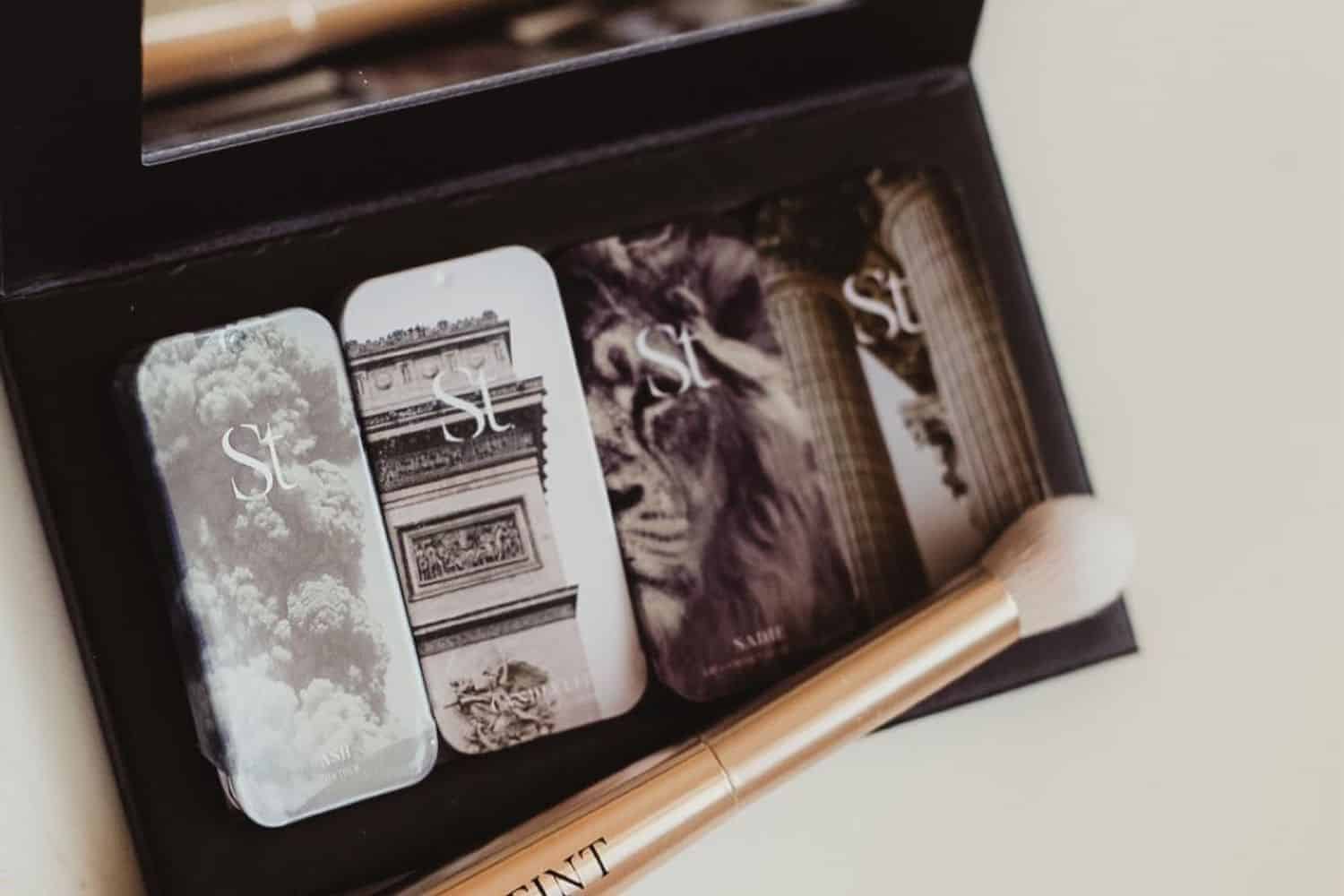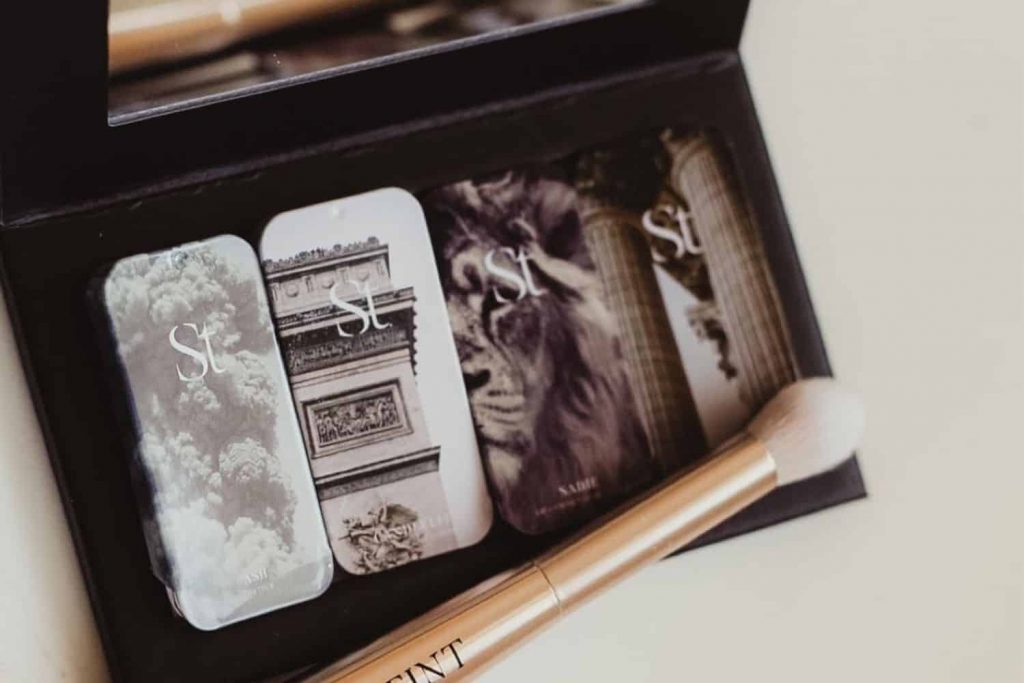 How to keep Seint makeup products from rubbing off?
You can do two things to prevent your cream-based makeup from being rubbed off. The first one is to apply a primer to hold up the makeup you top it up with. Go for a water-based primer to keep your IIID foundation on point. Or dab your face with a setting powder to dry the texture.
How to select the Seint color shade?
Many artists are available to help you select your color shade and offer you to fill out a form and book a seat with them. Seint Makeup products are available only on their official site or via an artist collaborating with them. Watch out for this video and fill in the survey questions below to book an appointment with one such artist.
Is Seint makeup suitable for mature skin?
Yes, Seint Makeup products are suitable for mature skin. Their cream-based makeup products cover and conceal fine lines, wrinkles, and uneven skin tone. But remember that if you have acne-prone skin, you should do a patch test first. It is needed because their ingredients also have petrolatum and paraffin wax.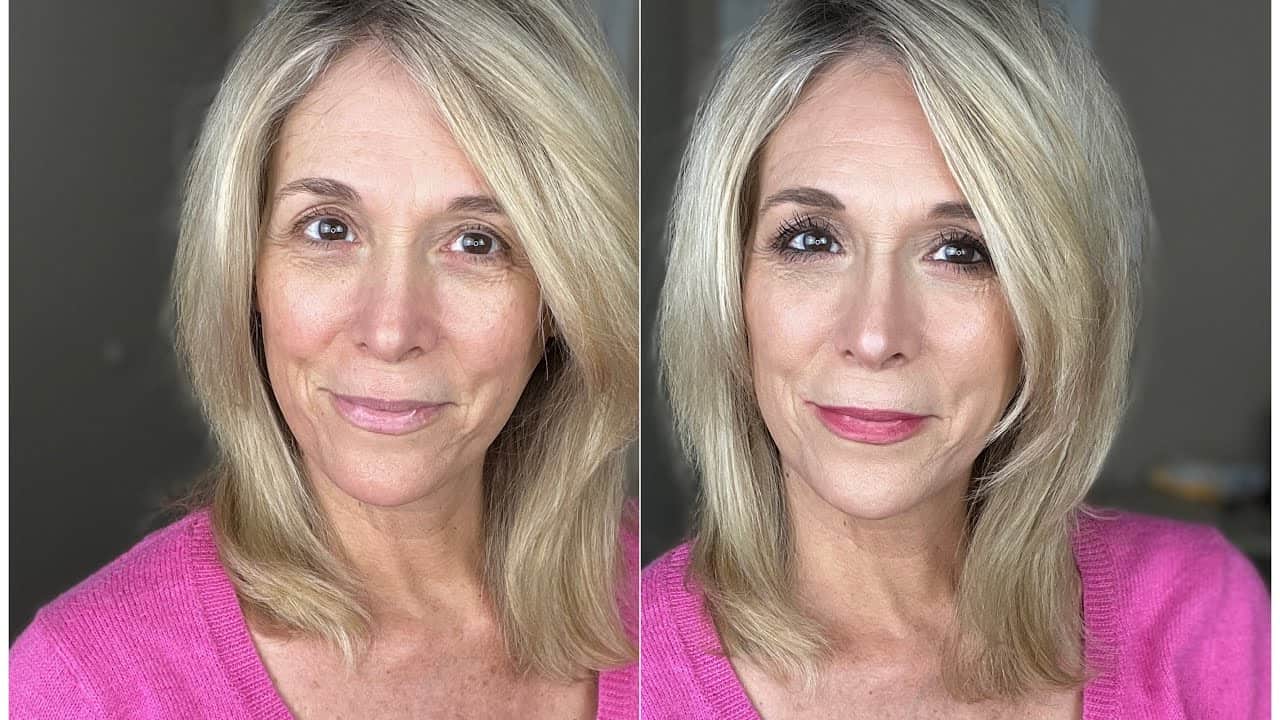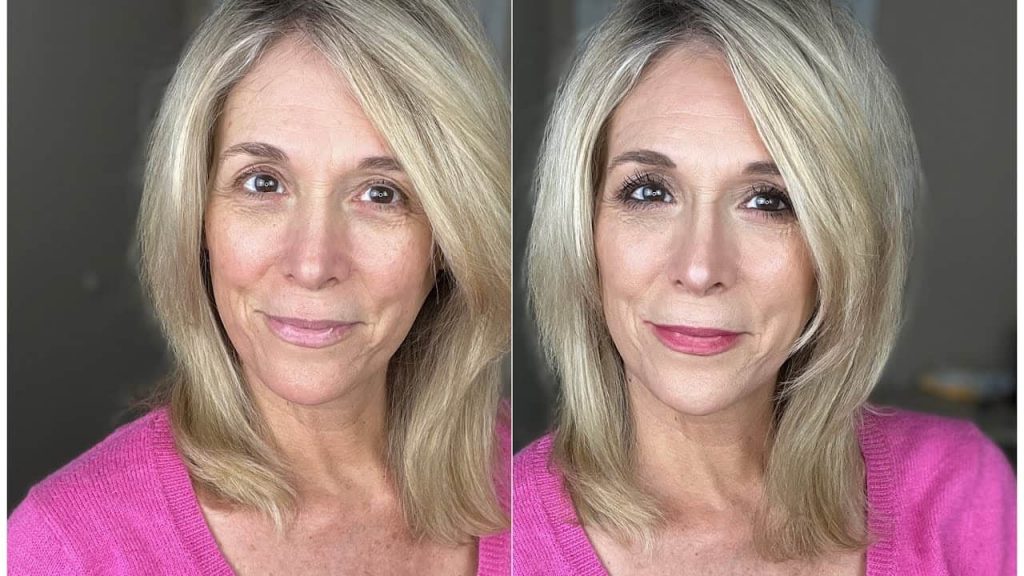 What do the ratings of Seint makeup say?
The ratings of Seint Makeup in the reviews online are all thumbs up for the products. Even if Seint promotes the MLM theme, its popularity remains strong even after its purchase by the customers.
What is the Seint Makeup controversy?
The controversy primarily surrounds the Seint Highlight and Contour (HAC) items as they contain Phenoxyethanol as a preservative. Now, exposure to this ingredient is associated with reactions or even lethal allergies. It is safe only when used in less than 1% concentration. But this concentration should be mentioned by Seint Makeup, which it doesn't.
What is IIID Foundation?
The IIID Foundation is a short form of makeup comprising Prime, Highlight, Contour, Blush, Illuminate (all from Seint) that blends the face to highly define skin tone. This routine prescribes for using the Seint Makeup products in their exact sequence.
Closure
Many Seint Makeup Reviews stand by the fact that this beauty brand offers products that look effortless on all skin types and are of good quality. But a safe patch test is always recommended to see if their products do not cause a reaction on your skin. If it has worked out well, then Voila! Beyond the products, I resonate with the brand's principle of helping people believe they are beautiful. And here, I put out my final thoughts. Doing our bit by loving ourselves in every condition won't harm us. Even if the brand has a solid MLM strategy to sponsor products by the artists, you must continue to view their product's ingredients objectively.
Do you want to add a missing detail here? Then, comment below, and we shall reach out to you soon.
I'm Sarah Abraham, the founder and co-author of Blushastic.com and a professional makeup artist. Beauty is more than just skin deep, and that's why I'm passionate about sharing my knowledge and experience to help people feel confident and beautiful on the inside and out.
Whether it's skincare, haircare, or fashion, my goal is to empower women to feel their best. With my expertise in the beauty industry, I strive to provide practical advice and tips that are accessible to everyone, regardless of their skill level or budget.