Who is not a fan of those extra-black, naturally dramatic lashes? Lashes that make us want to blink in slow motion. We would never want to get rid of them. Many of us don't have naturally thick lashes, so a mascara that adds life and color to our otherwise barren lashes is so dear. There are some high-end options in the market. Buxom mascara and Thrive mascara are two of them. But when pitted against each other, who defeats the other and wins the battle? In this article on Buxom mascara VS Thrive mascara, we put them on a weighing scale to determine which one weighs the other down, bearing more benefits.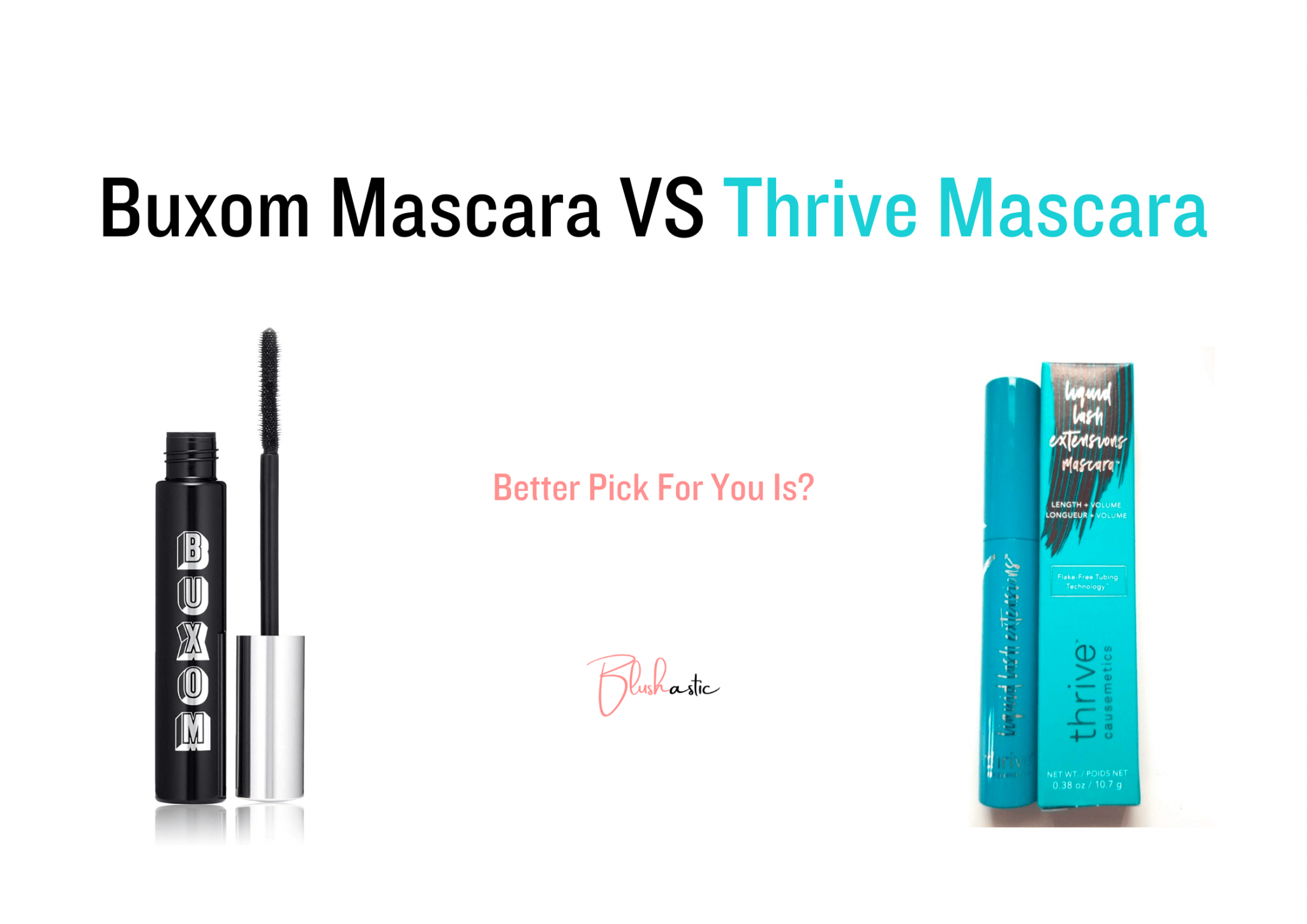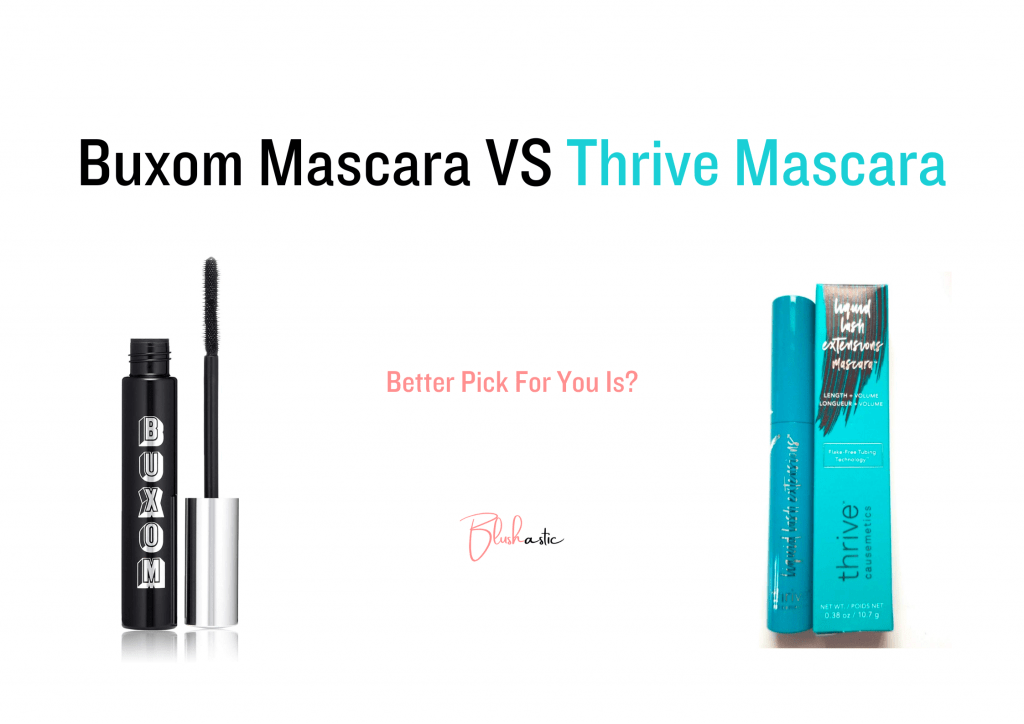 Both mascaras claim to lengthen and darken the lashes, making them look voluminous. Both brands are also well-trusted and have a sound following. But what is their accurate picture? And which one should you use? Well, you will figure out both answers shortly. And if you are looking for more options, check out our recent article, where we compare Vibely Mascara and Thrive Mascara.
Buxom Mascara VS Thrive Mascara | Which One To Buy?
To know them well, we need to look at and assess all the factors that make them worthy (and not). Only after you have gone through them will you be equipped with the information to make a better purchase. So, without further ado, let's begin with our comprehensive inspection of these two products.
Brand
Buxom mascara belongs to the brand "Buxom." Buxom Cosmetics has an extensive collection of lips, eyes, and face products. Buxom mascara comes under the "eyes collection" and is one of their bestsellers.
Thrive mascara comes under Thrive Causemetics, a famous beauty brand that also offers different products for skin conditions (like dark spots, blemishes, fine lines, etc.). It also sells makeup products in kits as well as single pieces. Thrive mascara comes under the "eye collections."
Brush Quality
The shape of the mascara wand affects the appearance of lashes and defines them distinctively. The applicator of Buxom mascara is quite versatile. Its classic hourglass-shaped mascara wand is straight with nylon fibers. The thick bristles volumize the lashes, lengthen their size, and give off a curly end. The quality and shape of this brush are just fine.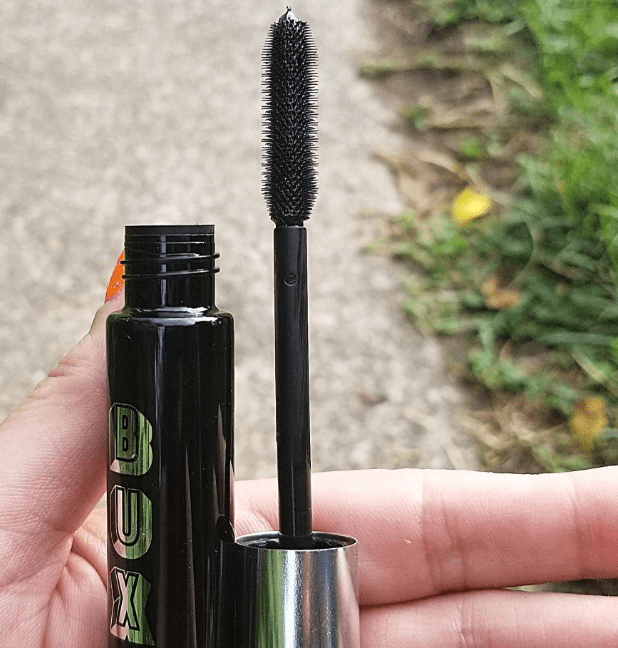 Much similar to the Buxom mascara, the shape of the Thrive mascara's applicator is also straight but different at the tip. The mascara is also called "tubing mascara" due to the wand's shape. The tubing formula is said to wrap each lash in 'tubes' that are lightweight and extend them to make them look longer and fuller.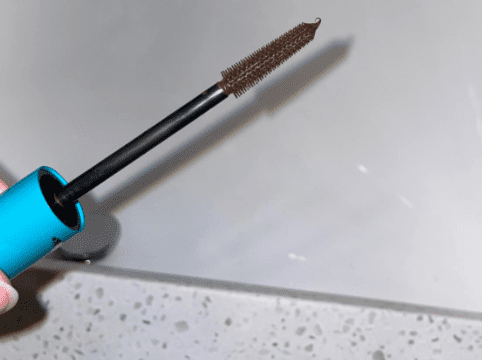 Product Quantity
Buxom mascara comes in a package of 0.37 oz or 10.4 g. Thrive mascara comes in a tube of net weight 0.38 oz or 10.7 g. Hence, both of them are more or less equal in quantity.
Clump Complaints
Both Buxom mascara and Thrive mascara have received criticism for their afterward-flakey results. They often form clumps on the lashes and stick them together, making wide gaps between them. Too much residue may hamper the safety of your eyes. So be sure to make it clump-free by gently combing the lashes after application.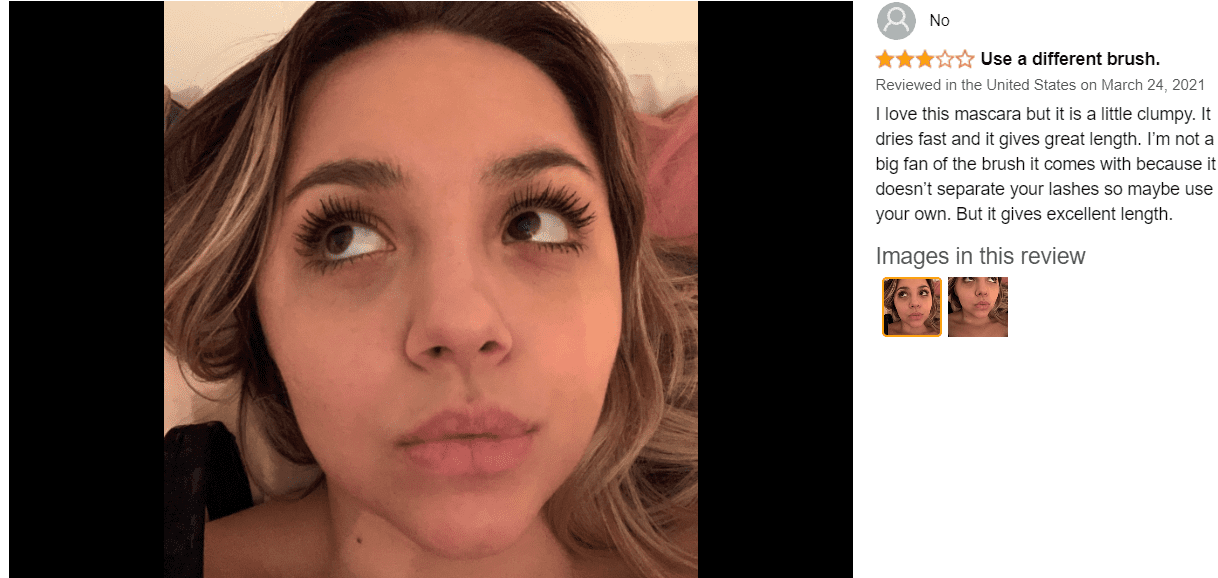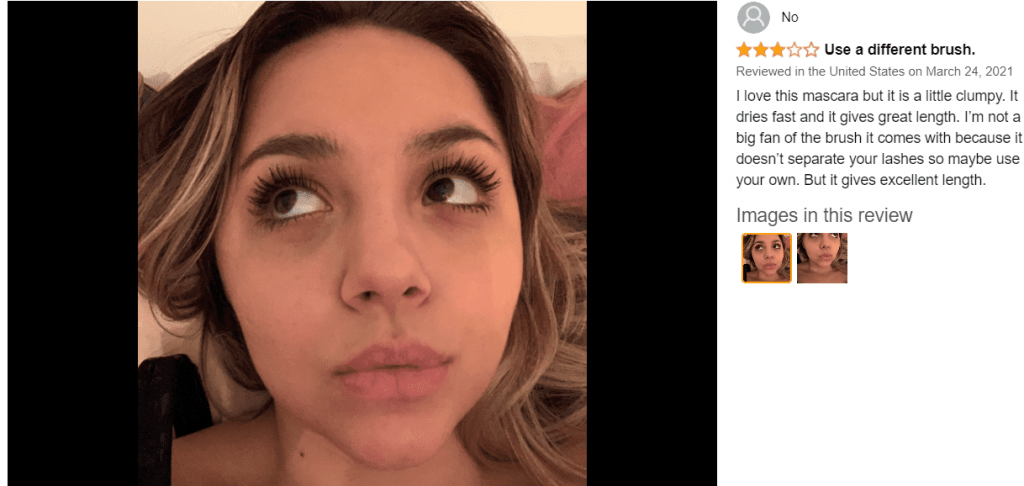 Ingredients And Expiry Date
The main ingredients of Buxom mascara are Trimethylsiloxysilicate, Polyvinyl Acetate, among others. Though the product doesn't mention the expiry date clearly, it is safe to say that it is best to cease its use after 4 to 5 months (as it applies to most liquid mascaras).
The Thrive mascara has two effective emollients under its bag, Shea butter, and Castor seed oil, that condition the lashes during long wear hours. It also has Acrylate Copolymer and Alcohol Denat, among other ingredients. The latter causes excess dryness to the skin, so ensure that you do not touch the mascara to the lash line. This product expires after 6 months from the first opening.
Application And Removal Process
Buxom mascara's official site suggests applying mascara at the lash tips to thicken them and make them at par with lashes at the root. Sweep from root to end, and re-apply as many coats as desired. To remove it, use a cotton pad soaked in warm water. Swipe multiple times till it gets cleared.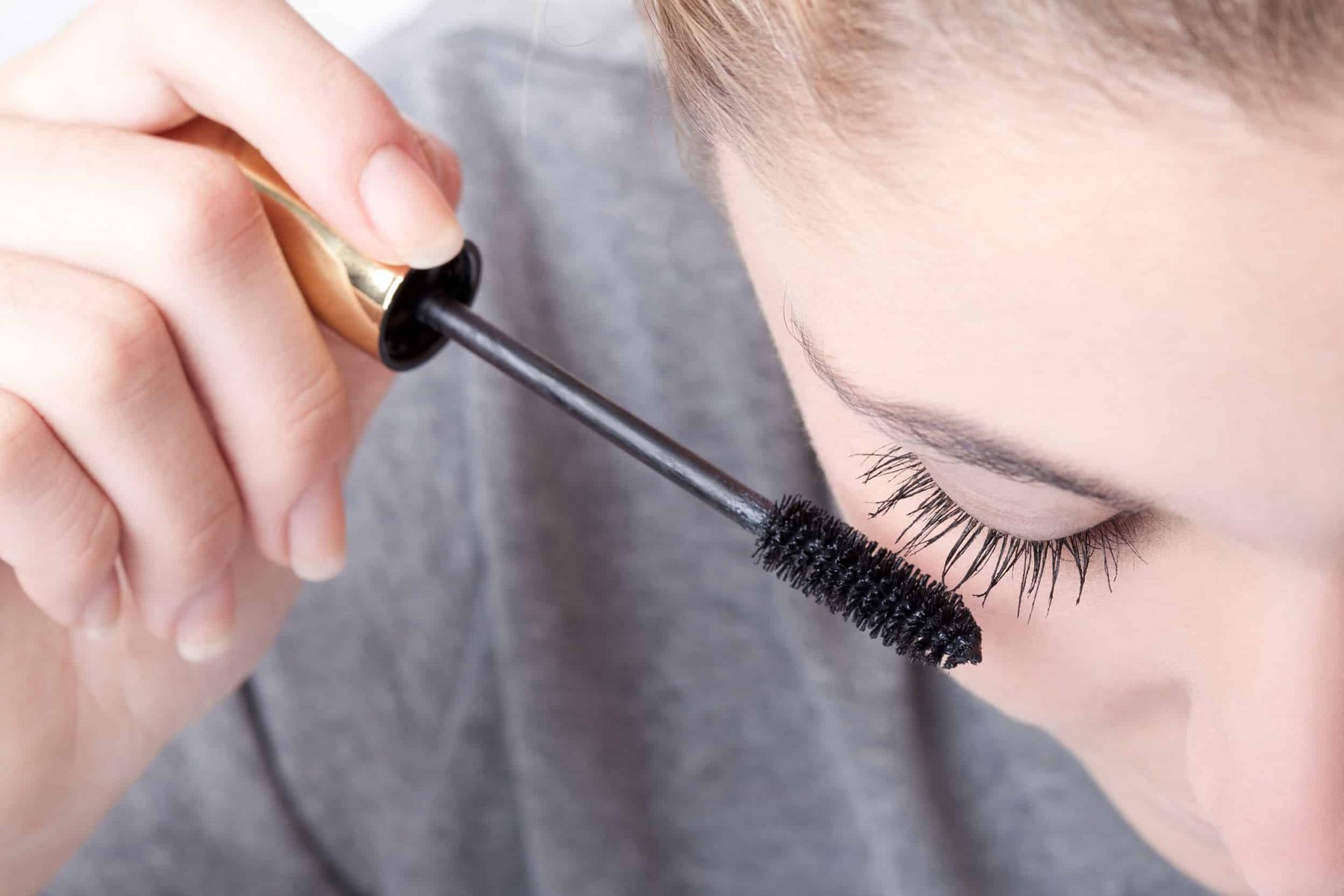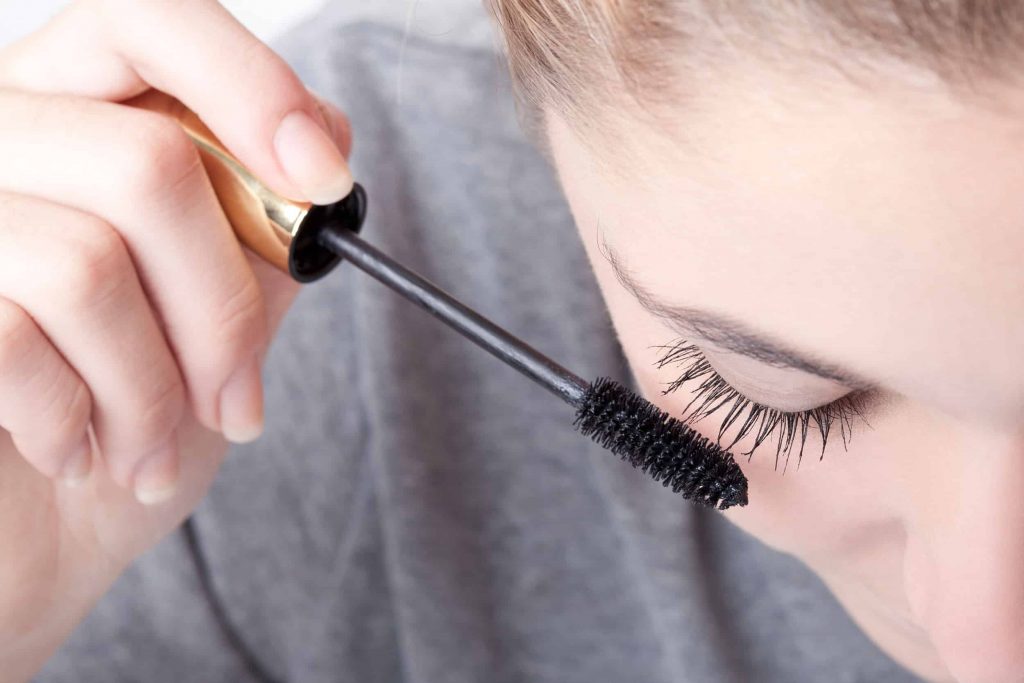 Thrive mascara directs you to keep the wand at the base of your lashes and sweep through (in a zig-zag motion) from the root to the tip. You may re-apply as often as you wish to darken the color and seal in all-day wear. To remove it, rinse your mascara with warm water and a washcloth. You may even use your cleanser or makeup remover.
Packaging, Purchase Place, And Price
The Packaging of Buxom is in a sleek silver tube-like cover bearing the name horizontally. You can go to their official site and order. It is also available on Amazon, eBay, and Sephora, among other retailers. 
Thrive mascara comes in a turquoise-colored slender package bearing its name. You may purchase it from their official site. It is also available on eBay, Amazon, and other retailers.
Let's now quickly see the pros and cons of both products.
Buxom Mascara
Pros
Paraben-free, cruelty-free and vegan.
Highly pigmented, clump resistant.
Waterproof and long-lasting.
It shows immediate results.
Easy to apply and travel-friendly.
Fans out and defines the lashes.
Nylon fibers lift and push out the lashes.
Cons
Some complaints of uneven coating and flaky results.
It may go to the roots of lashes rather than remaining at the tip.
Thrive Mascara
Pros
Easy to use and carry.
Waterproof and smudge-proof.
It gives a pitch-black color.
It provides high definition to the lashes.
Paraben-free, cruelty-free, and vegan
No synthetic fragrance.
Cons
A few concerns about the mascara forming clumps on the lashes.
The application becomes flakey sometimes.
If you have thin lashes, I highly recommend hovering through this list of mascaras dedicatedly built for people with thin lashes.
Customers Reviews | Buxom Mascara VS Thrive Mascara
Both the mascaras have tons of reviews on different purchase pages. The reviews speak of the product's quality as well as some concerns.
Buxom Mascara
Hailey recalls, "For me, this mascara won my heart on the very first day. It was like love at first swipe."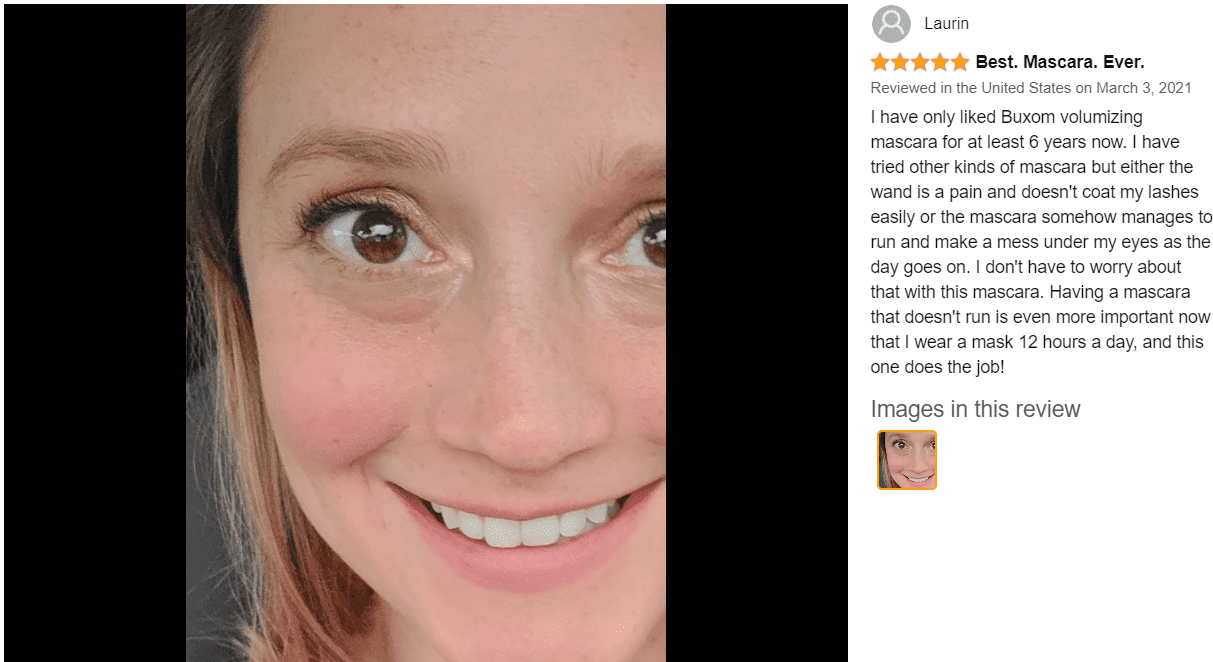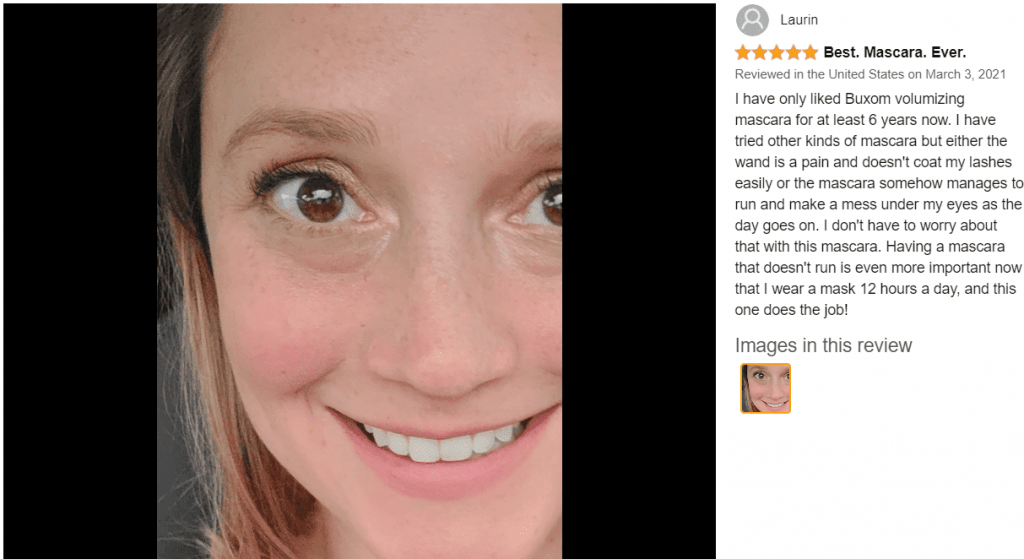 Sarah claims, "Once my friend asked me if my lashes are for real. I am super happy having purchased it."
Ella asserts, "This mascara is all good except that it gets clumpy on my lashes, which is difficult to look natural."
Thrive Mascara
Janette mentions, "This mascara keeps me thriving. I get a dark lash line whenever I apply it. I would highly recommend this to everyone."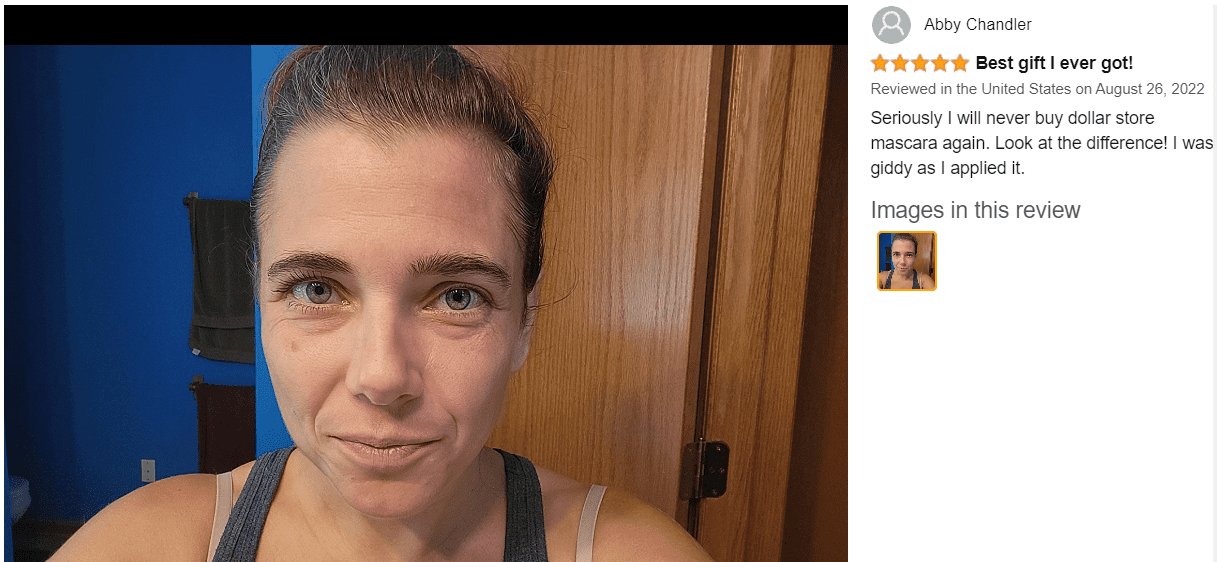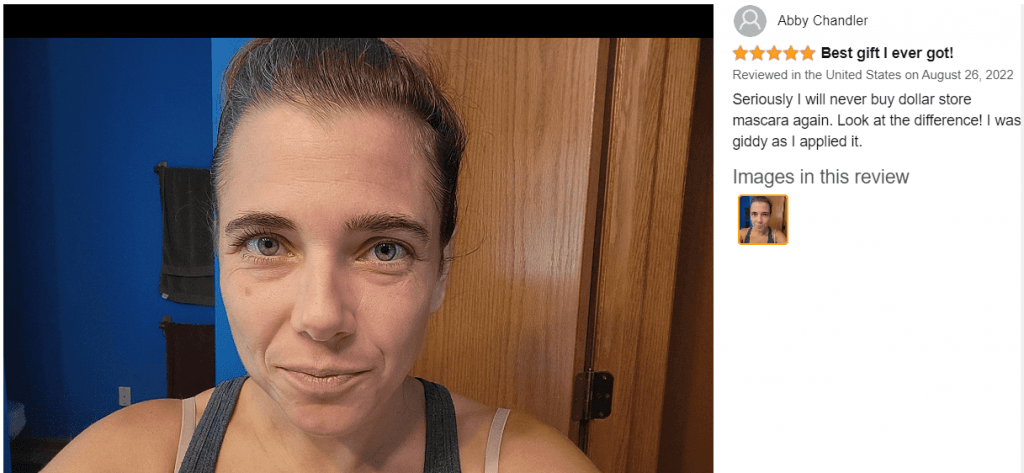 Evelyn states, "I like the brush. It makes the lashes voluminous. Plus, I have a great feeling whenever I use it."
Sam reflects, "I had to stop using it as it gets clumpy on my lashes. It feels sticky and breaks 2-3 lashes on each use."
FAQs
Here are some of the most common FAQs revolving around them that I tried to solve.
Should I buy Buxom mascara or Thrive mascara?
Choosing a mascara depends on you after seeing what you liked more about any of the two while reviewing this comparison article. Both products perform well, and you may buy the one that fits your type.
Is Buxom mascara good?
Yes, it is a good mascara, as attested by many customer reviews. After assessing the Buxom mascara, you can observe that it not only lengthens the lashes and makes them voluminous but is also waterproof and suitable for some sensitive eyes.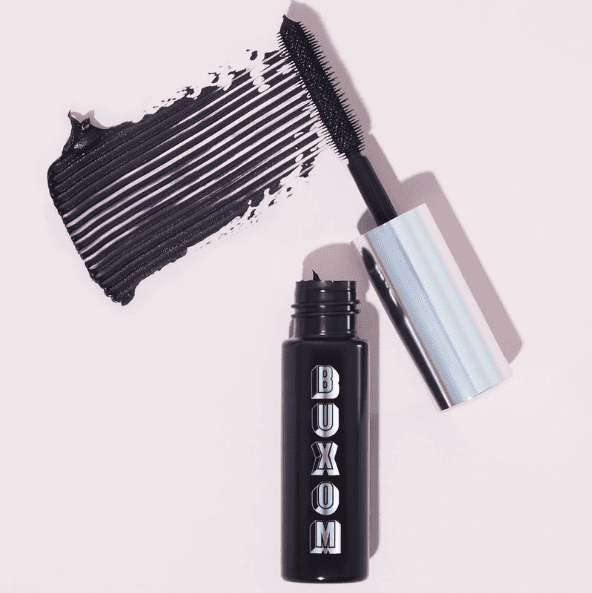 Is Buxom mascara waterproof?
Yes! Buxom Lash Waterproof Volumizing Mascara is waterproof, which helps keep your eyelashes lifted and curled for longer durations. It does not smudge easily. And since it's harder to get off, taking proper care while removing the mascara becomes necessary.
Is there a Buxom mini mascara?
Yes, there is a smaller version of Buxom mascara called Buxom Lash Mascara Blackest Black Mini 3 ml. You may have to keep an update on its availability as it is currently out of stock.
Is Thrive mascara waterproof?
Yes, it is waterproof and sweatproof. Your lashes won't leave their definition even when you swim or do some workout. It is hard to come off, yet you can remove it easily with a washcloth soaked in warm water.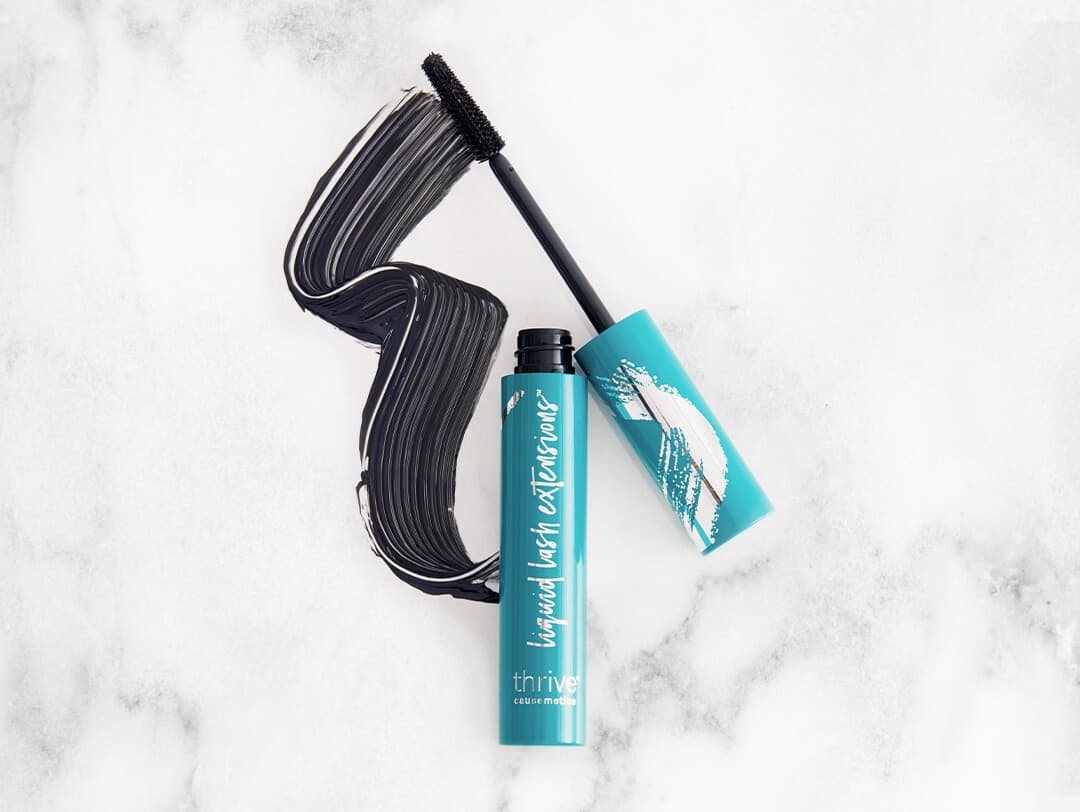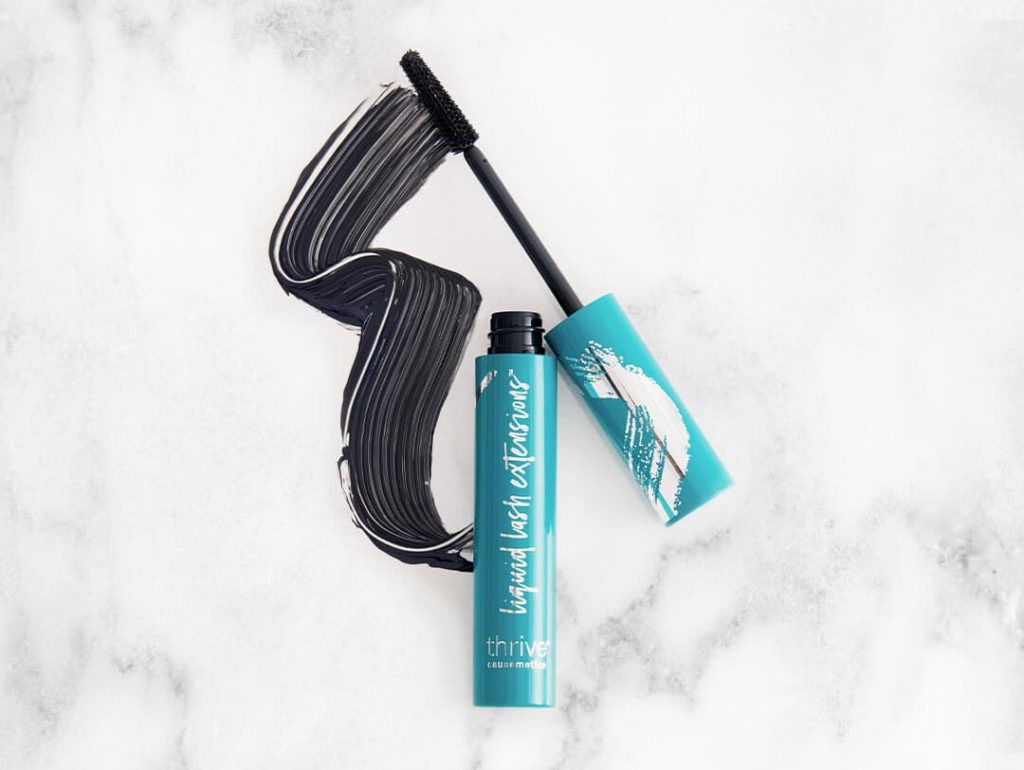 What is Buxom mascara Xtrovert?
This version of Buxom mascara gives a dramatic edge to the lashes, making them pitch-black. It defines the lashes nicely and makes them extra voluminous. It comes with a spiraled X-shaped nylon brush, so achieving the desired curled lashes becomes easy.
Which is the better mascara between Buxom and Thrive?
Buxom and Thrive are great options to add a high definition to your lashes. I've mentioned all the factors of the comparison above to help you shortlist your judgments and form a personal opinion to see which is better for you.
Closure
So, here comes an end to the showdown, Buxom mascara VS Thrive mascara. Both of them strongly fight each other in all the factors mentioned above. You can see and decide for yourself which one to go for. I recommend selecting the one that ticks all your elements and is safe on the skin. The products and their reviews assert that they are safe on sensitive skin. Still, you may want to attest to that by yourself.
Do you have any doubts or want to add something to this? Comment below, and we will reach out to you soon.
Marilyn's deep interest in fashion, beauty, and lifestyle has led her to pursue a fulfilling career as a freelance writer and blogger. With her bachelor's degree in fashion design from the Fashion Institute of Technology, she has developed a keen eye for style and trends, making her well-equipped to offer valuable insights into the latest fashion and beauty trends.