Our skin sheds thousands of dead skin cells hourly, and as a part of the renewal process, the outermost layer of the skin replaces itself once every 28 days. As a result, flaky particles accommodate the skin's surface. The buildup of dead skin cells is a natural and unavoidable process; however, one can maintain healthy skin by using exfoliants that slough unwanted particles off the skin.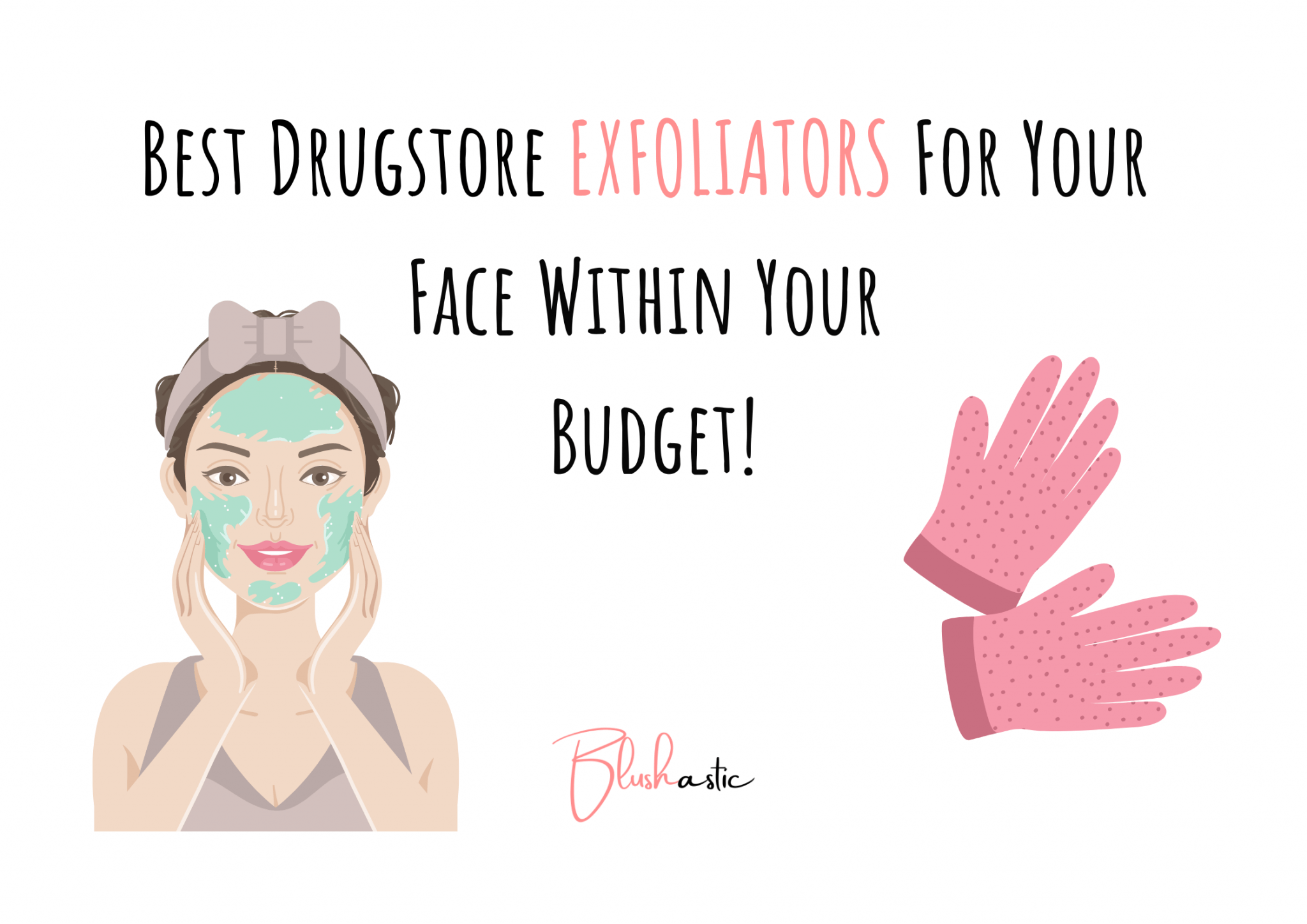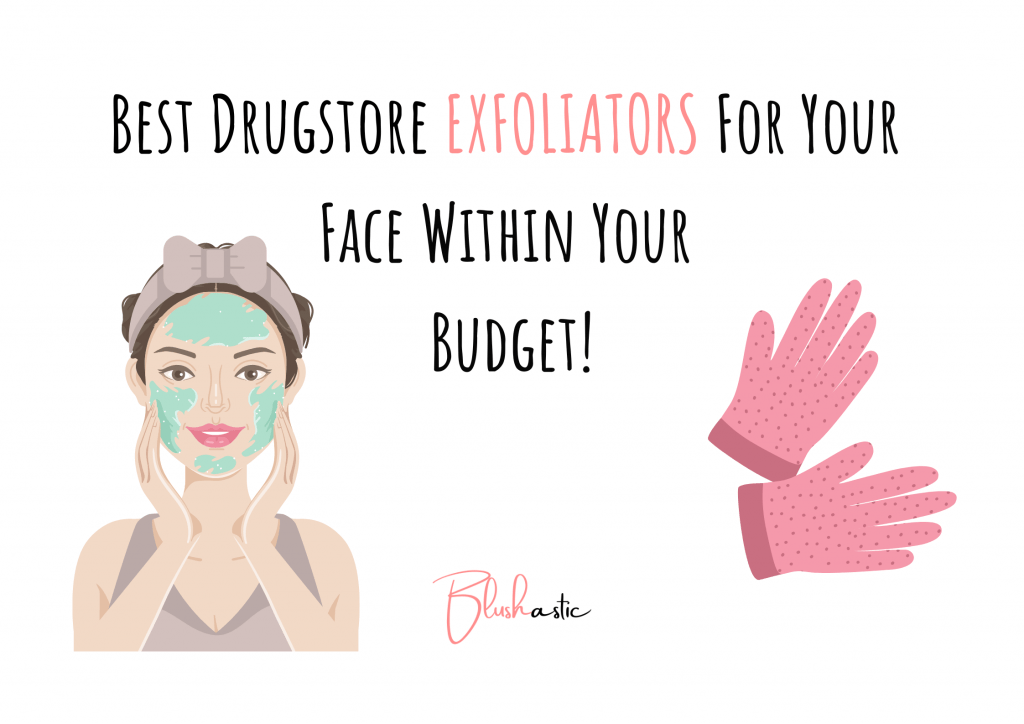 Because you cannot skip the cleansing process in your skincare routine, it is essential to be careful while buying exfoliants. You can purchase it from regular skincare brands or opt for drugstore exfoliants. You might be wondering about drugstore exfoliants and why they have been gaining popularity nowadays. Read more to quench your thirst for knowledge about exfoliants and cease the search for the best drugstore exfoliator for face.
11 Best Drugstore Exfoliator For Face 2023
What are Exfoliants?
Exfoliation is the process of getting rid of damaged skin cells and cleaning the outermost layer of the skin. Exfoliants eliminate dry and flaky particles from the face, unclog pores, improve elasticity, fade away fine lines, and prevent breakouts and acne. Most importantly, exfoliators boost collagen production, which gives your skin a plump and youthful glow. Exfoliants come in two types; they are physical exfoliators and chemical exfoliators.
Physical Exfoliants: Physical exfoliants, also called mechanical exfoliants or manual exfoliators, use small particles such as grains, seeds, or peels of natural products such as apricots, walnuts, oranges, and coffee. It involves scrubbing off dead skin cells manually.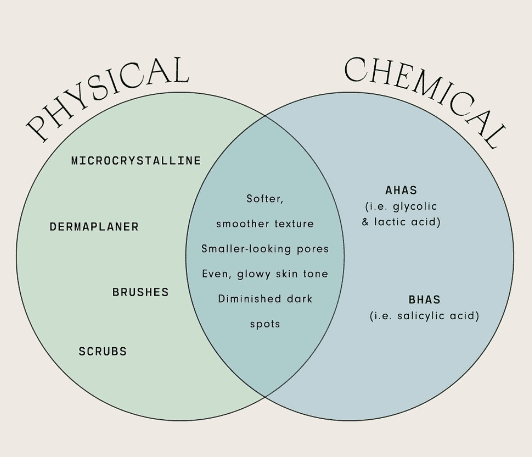 Chemical exfoliators: Chemical exfoliators come from acids, including AHAs (Alpha Hydroxy Acids) and BHAs (Beta Hydroxy Acids) for cleansing. AHAs are water-soluble acids mainly consisting of Glycolic acid, Lactic acid, Citric acid, Tartaric acid, and Malic acid, whereas BHAs are oil-soluble acids containing Salicylic acid.
Both chemical & physical exfoliants cater according to the skin type. Therefore it is crucial to identify your skin type and select suitable exfoliants for the win!
Drugstore Exfoliants VS Regular Exfoliants
Drugstore skincare products have picked up the hype and gained popularity in recent years. You must have seen beauty influencers obsessing over drugstore skincare products and counting all their benefits. While there are no significant differences between regular exfoliants and drugstore-bought exfoliants, it's just that the latter are pocket friendly, come in convenient sizes, and are easily accessible.
However, there have been debates on the prices, raising questions about the quality of products, but it's just a myth. Drugstore products do not compromise their quality or correlate with their prices. The high-end products are expensive as they cater to elite consumers, and they heavily invest in marketing them. The ingredients do not play a role here. As a matter of fact, in most cases, drugstore exfoliants contain effective ingredients and perform better than high-end exfoliants.
After being convinced on the above point, you might wonder how to find the best drugstore exfoliator for face. Don't worry; I've got you covered. I've listed the 11 best drugstore exfoliants that work best for your face.
Cetaphil Gentle Exfoliating Cleanser
Cetaphil Gentle Exfoliating Cleanser is mild for your skin and claims to remove dirt and impurities without causing skin irritation or drying out your skin. It promises to improve skin texture and promote youthful and bright skin.
It consists of Bamboo extracts that strengthen the skin, Coconut extracts for eradicating dead skin cells, Vitamins, and Glycerin for moisturization.
The product has gained positive feedback. One of my colleagues recommended this product to her friend, who had problematic skin and was looking for exfoliators to suit her sensitive skin. We could see the difference in her skin, with her confirming it was worth the investment.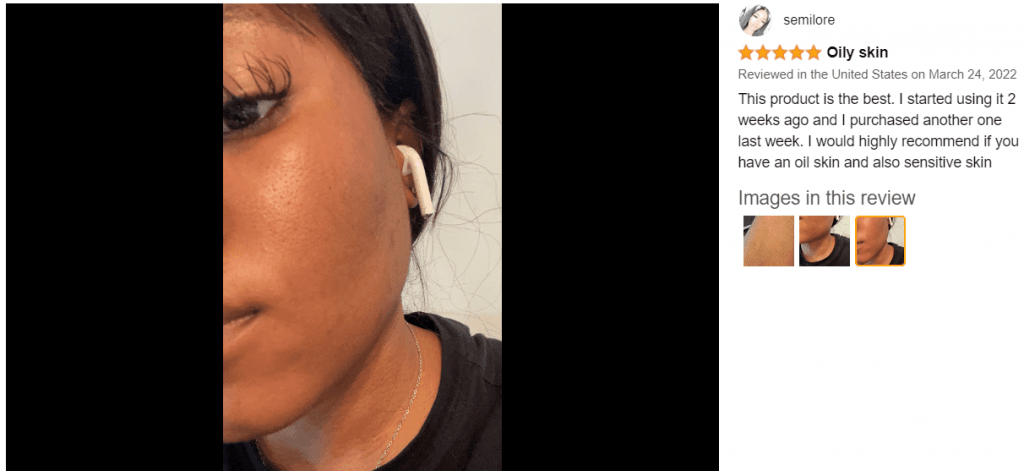 Pros
Gentle on Skin
Buffs away dead skin cells
Gel-like creamy texture
Hypoallergenic and non-comedogenic
Free of fragrance, sulfates, and parabens
Boosts hydration and softens skin
Specially designed for sensitive skin
Dermatologically approved
Sale
Cetaphil Exfoliating Face Wash, Extra Gentle Daily Face Scrub, Gently Exfoliates & Cleanses, For All Skin Types, Non-Irritating & Hypoallergenic, Suitable For Sensitive Skin, 6 Fl Oz, Pack of 2
CETAPHIL EXTRA GENTLE DAILY SCRUB: Three-in-one facial scrub cleanses, nourishes and soothes sensitive skin
GENTLY EXFOLIATES SKIN: Micro-fine granules gently buff away dry, dull skin to support natural surface cell turnover without irritation
CLEANSES WITHOUT OVERDRYING: Removes dirt, oil and impurities leaving skin soft and radiant
NOURISHES SKIN: Infused skin conditioners and a vitamin complex keep skin comfortably hydrated
DESIGNED FOR SENSITIVE SKIN: All CETAPHIL products are effective yet non-irritating
Cons
The product is expensive and may only fit in some people's budgets.
Reviews
Corrina said, "I have sensitive skin, so I've always been skeptical of using exfoliants. However, I discovered this product in a local supermarket the other week and decided to try it. To my surprise, this did not affect or irritate my sensitive skin. Moreover, it made my skin soft and supple. I am pleased with this purchase."
Ole Henriksen's Lemonade Smoothing Scrub
Ole Henriksen's Lemonade Smoothing Scrub claims to restore the skin's texture, minimize pores and give a refreshing look.
It is power-packed with AHAs to eliminate damaged, dead skin cells and tighten the skin. Lemon Peel Powder, Ultra-Fine Sugar, Holy Basil, and Chamomile also help calm and soothe your skin.
I always used to struggle with blackheads, but not anymore! This exfoliant has not only reduced the appearance of blackheads but also revealed glowy and radiant skin. I love the citrusy lemon smell of the exfoliator with the excellent soothing effect of basil.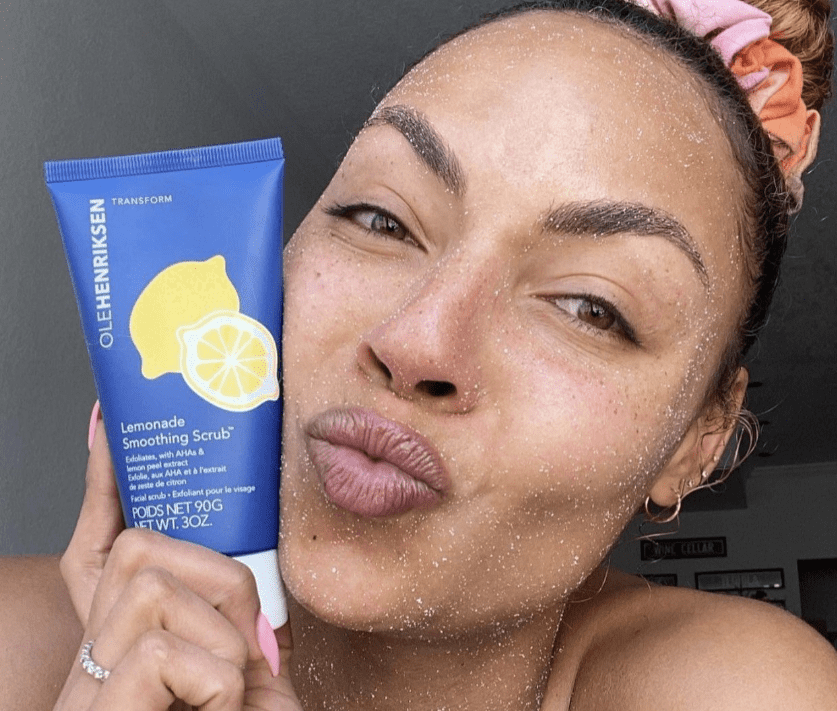 Pros
Clean and Vegan
Cruelty-Free
Gluten-Free
Polishes and Retexturize your skin
Promotes healthy skin
Slushy consistency of the product
Cons
The exfoliant includes Lemon peel powder that may not suit some skin types.
This is a 'physical exfoliator,' which can be harsh for people with sensitive skin.
Reviews
Catherine revealed, "I am very particular about skincare products and avoid anything with ingredients that are not vegan. After hunting for a week, I found this exfoliator. I was glad the product is vegan; other perks like smooth and soft skin are the cherry on top."
Sand and Sky Australian Pink Clay Flash Perfection Exfoliator
Sand and Sky Australian Pink Clay Flash Perfection Exfoliator smoothes uneven texture, clears built-up oils, removes impurities, and mattifies skin giving it a perfect flashy look.
The product majorly consists of natural products. As the name suggests, it includes Australian Pink Clay for deep cleansing, Bamboo and Macadamia for gentle exfoliation, Australian Finger Lime Extract for glowy skin, and oils like Rosehip, Grapeseed, and Olive for skin nourishment.
Users are in love with the product. Recently, my friend struggling with acne and breakouts included this product in her skincare regime. She has described it as "non-abrasive" and "easy to incorporate into the skincare routine." Her skin feels so soft and radiant.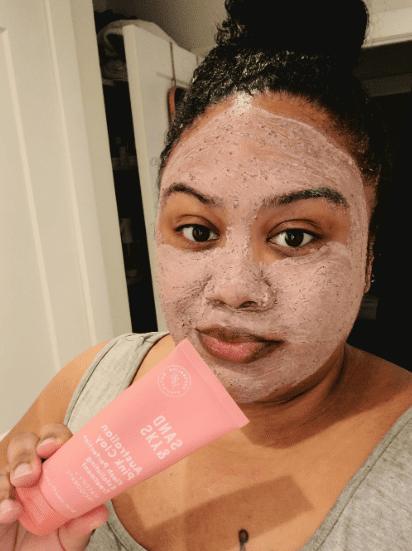 Pros
Deeply cleanses and detoxifies the skin
Tightens pores and purifies the skin
Clears congestion and combats breakouts
Softens the skin and gives an instant glow
Nourished the skin and restores radiance
Free of sulfates, silicones, parabens, and phthalates
Cruelty-Free
Sand & Sky Flash Perfection Exfoliating Treatment Face Scrub - Face cleanser Australian Pink Clay Moisturizing Facial Exfoliator For Face | With Rosehip, Grapeseed, Olive Oil (3.4 oz)
SELFIE-READY SKIN IN A FLASH. Prep your skin the right way with a smooth base for flawless makeup. The Sand & Sky Flash Perfection Exfoliating Face Cleanser is a 3-in-1 minute miracle worker…DETOXES the skin to draw out toxins and oils that clog pores…EXFOLIATES & RESURFACES with a combination of chemical and physical exfoliants to smooth and resurface the skin….INVIGORATES the skin to boost radiance and tighten those pores in a flash!
SMOOTH SKIN GOALS. Say hello to bright, soft skin and an even complexion. Sand & Sky Flash Perfection facial scrub is ideal to use in the shower. Just 5 minutes is all it takes to mattify your skin and boost your glow! Sand & Sky make skincare simple and fuss-free so that you always feel like you're on holiday.
THE ORIGINAL AUSTRALIAN PINK CLAY. It's why over 500,000 people swear by Sand & Sky. Our hero ingredient- Australian Pink Clay is a magnet for toxins and a deep exfoliating face wash. It will tighten pores right before your eyes leaving your skin clear, bright and glowing. Love the Pink Clay magic? Team it up with the Sand & Sky Porefining Pink Clay Mask for perfect holiday skin everyday!
REAL SKIN TRANSFORMATIONS. This is why our customers are obsessing over Sand & Sky "..this face mask will blow your mind" "Your product has changed my life" "…best face mask I have ever used" "WORTH EVERY PENNY!!" "best mask EVERRRRR!" "the #1 most amazing mask of any kind I've ever used" "…lives up to the hype!" "I absolutely love this mask!" "Can't live without it" "Literally magical face mask" "I NEVER write reviews but this is worth it!" "AH-mazing" "Must have!"
SKINCARE THAT WORKS. Unlike other cheap beauty products that use lots of nasties, Sand & Sky products contain nothing but goodness with ZERO nasties. Made in Australia using 100% natural and our organic face scrub comes with Australian ingredients, our face exfoliating mask is cruelty-free, PETA approved, paraben free and gluten free.
Cons
It contains Grapefruit Peel Oil, Lime Oil, and Geranium Flower Oil that may cause mild irritation and sunburn if exposed to direct sunlight.
The exfoliant is slightly overpriced.
Reviews
Emily said, "I have used many skin exfoliators, but they never impressed me. After discovering this product on my Instagram FYP (For You Page), I thought to try it. I was impressed with the results that I had observed. It really enhanced my skin and has given me a matte look."
Versed Day Maker Microcrystal Skin Exfoliating Cleanser
Versed Day Maker Microcrystal Skin Exfoliating Cleanser attests to providing soft skin, adds clarity and brightness, and refines porous skin. It also smoothens and helps achieve an even skin tone.
Infused with Microcrystalline Cellulose for deep cleansing, Raspberry Leaf Extract for anti-inflammation, Black Currant Leaf Extract for antioxidant properties, and Jojoba Oil for hydrating and facilitating exfoliation.
The exfoliant has gained more than a 3-star rating. Customers online have had a great experience using Versed Day Maker Microcrystal Skin Exfoliating Cleanser.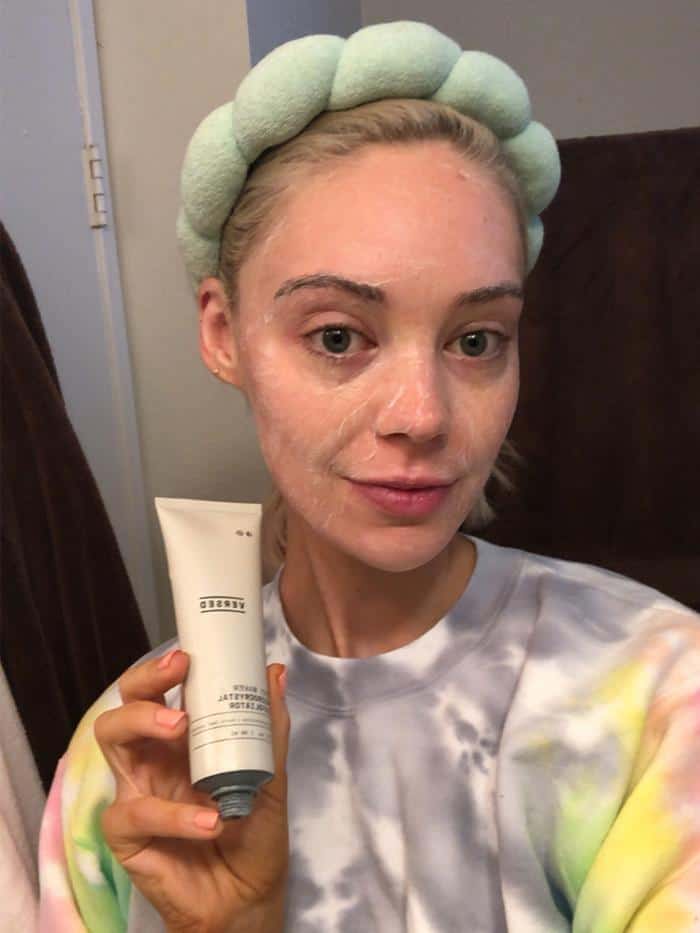 Pros
Vegan and Cruelty-Free
Pregnancy-Safe
Gentle on Skin
Formulated with plant-based microcrystals instead of microbeads.
Versed Day Maker Microcrystal Exfoliating Cleanser - Creamy Facial Wash Helps Clear Dead Skin Cells Microcrystalline, Biodegradable Alternative to Microbeads - Vegan (3 fl oz)
This creamy exfoliating cleanser unclogs pores and gently buffs away dull skin cells. Use if you want clear, bright, and soft skin.
This physical exfoliator is formulated with superfine microcrystalline, a biodegradable alternative to microbeads, and an antioxidant-rich blend of black currant and raspberry leaf extract, which keeps oil production, inflammation, and acne in check.
Those teeny-tiny microcrystals are uniform in shape—no harsh shells here. It's gentle enough for acne-prone skin and sensitive skin, too.
We use the good and lose the bad. We're vegan, Climate Neutral Certified, cruelty-free, and do not use parabens, silicones, sulfates, or artificial fragrances.
High-performance skincare with purpose. With clean, proven ingredients at skin-changing levels, we deliver results that warrant restocking.
Cons
Microcrystals in the exfoliant make the product messy, and it's difficult to wash off granules, especially for those having facial hair.
Reviews
"I have a combination skin type and gently lean towards products that have hydrating components. I couldn't find a better exfoliator than this. Not only does it moisturize, but the microcrystals also trap oils and deep cleanse the skin," said Hazel.
Pixi Peel and Polish Resurfacing Concentrate Exfoliator
Pixi Peel and Polish Resurfacing Concentrate Exfoliator resurfaces the skin, restores the radiance, and smoothens, giving plump skin. The concentrate claims to polish the skin, loosen dead skin cells and enhance skin texture.
The key components include Lactic Acid for removing dead skin, Papaya Fruit Extracts for avoiding acne due to excess oil, and Sugar Cane Extract for brighter skin.
The exfoliant passes the test. Users online are totally in love with the product. My neighbor, Lily, was blown away by the product. She has recently started using this exfoliator and is satisfied with the results. She says, "It's like a skin polisher that I'll never stop repurchasing."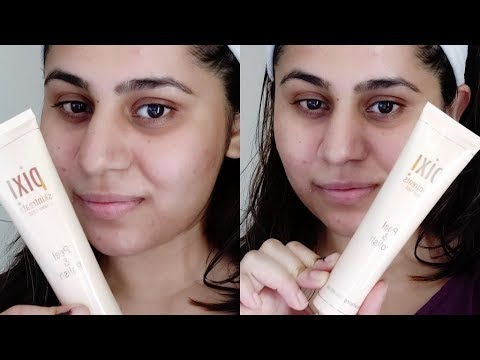 Pros
Polishes the skin
Smoothes and softens the skin
Improves the texture of the skin
Paraben free
Reveals the natural glow
Suitable for all skin types
Cruelty-Free
Pixi Beauty Peel & Polish | Natural Fruit Enzymes Resurface Skin | Gentle Exfoliator Promotes Healthy Complexion | 2.70 Fl Oz
ENZYME PEEL: This radiance revealing enzyme peel resurfaces for smoother, softer skin and a healthy-looking glow. Professional salon peel treatment without leaving home.
REVEAL BRIGHTER SKIN: atural Fruit Enzymes loosen dead skins cells, Lactic Acid gently exfoliates, cellulose peels & Sugar Extracts polishes, lifting away dullness revealing brighter skin.
SKIN-LOVING INGREDIENTS: Lactic Acid helps to exfoliate & clarify. Papaya Fruit Extract improves skin texture. Sugar Cane Extract helps reveal skin's natural glow.
HOW TO USE: In the AM and or PM 2-3 times per week. Step 1: Apply to dry face and neck. Step 2: Leave for 2 min to let the enzymes activate. Step 3: Rinse off and pat dry. Step 4: For a more intense polish effect using your fingertips, gently massage face and neck in a circular motion.
CRUELTY FREE: Not tested on animals. Paraben-free. Suitable for all skin types.
Cons
The exfoliant has a "weirdly fruity" smell that can be a deal-breaker for people.
Reviews
Emma wrote, "I have acne-prone skin and therefore couldn't use scrubs. I discovered this product while surfing the internet and decided to purchase it. Oh my goodness! It was so convenient for me. It has made my skin soft and fresh, and now I can easily use exfoliators despite having acne-prone skin."
Glossier Solution Skin Perfecting Exfoliator
The exfoliator claims to gently "unglue" your dull and dead skin. It improves the appearance of uneven skin tone and eliminates blemishes, redness, and enlarged pores.
The exfoliator is infused with AHAs, BHAs, and PHA. It combines Salicylic Acid for a healthy complexion, Glycolic Acid for dissolving dead skin cells and oils, Lactic Acid for a soft touch, and Gluconolactone for improving the appearance of fine lines.
Customers online do not regret investing in the product. In fact, they are obsessed with it and highly recommend it to others. Even one of my interns revealed that it got rid of her acne overnight and is excellent for sebaceous filaments.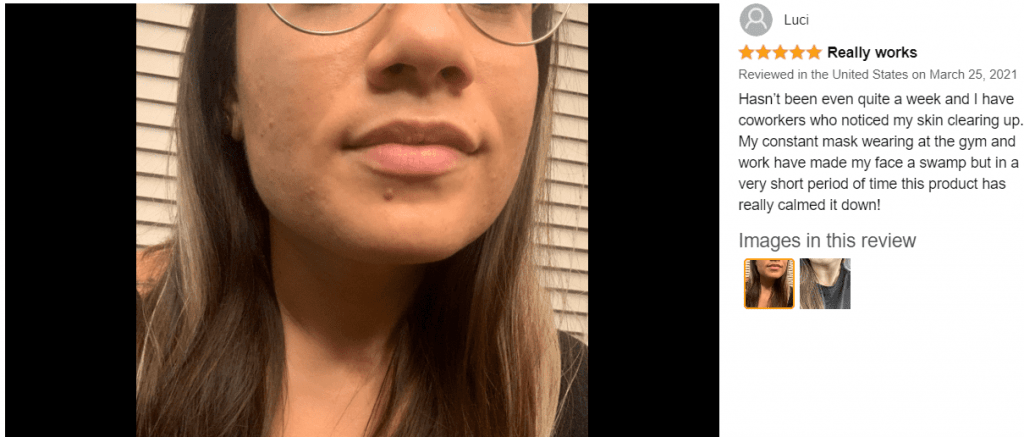 Pros
Vegan and cruelty-Free
Claims to transform the skin in just a month
Suitable for all skin types
Clinically tested
Cons
The exfoliant is scented that may not suit some individuals.
Reviews
Lisa said, "I was casual when the product said it would transform my skin in only four weeks, but guess what? I was witnessing radiant and glowy skin after every use. I was flattered when my friends started asking about it. I would definitely restock this exfoliator."
Go-To Exfoliating Swipeys
Go-To Exfoliating Swipeys contain single-use exfoliating pads soaked in a natural solution. It claims to eliminate dead skin cells and hydrate your skin.
The exfoliant is infused with Aloe Vera Extract as it hydrates and locks in moisture and Lactic Acid for radiant skin.
The exfoliant has received mixed reviews online. Some people are obsessed with the product, while some regret their purchase. However, the majority is inclined towards the positive side.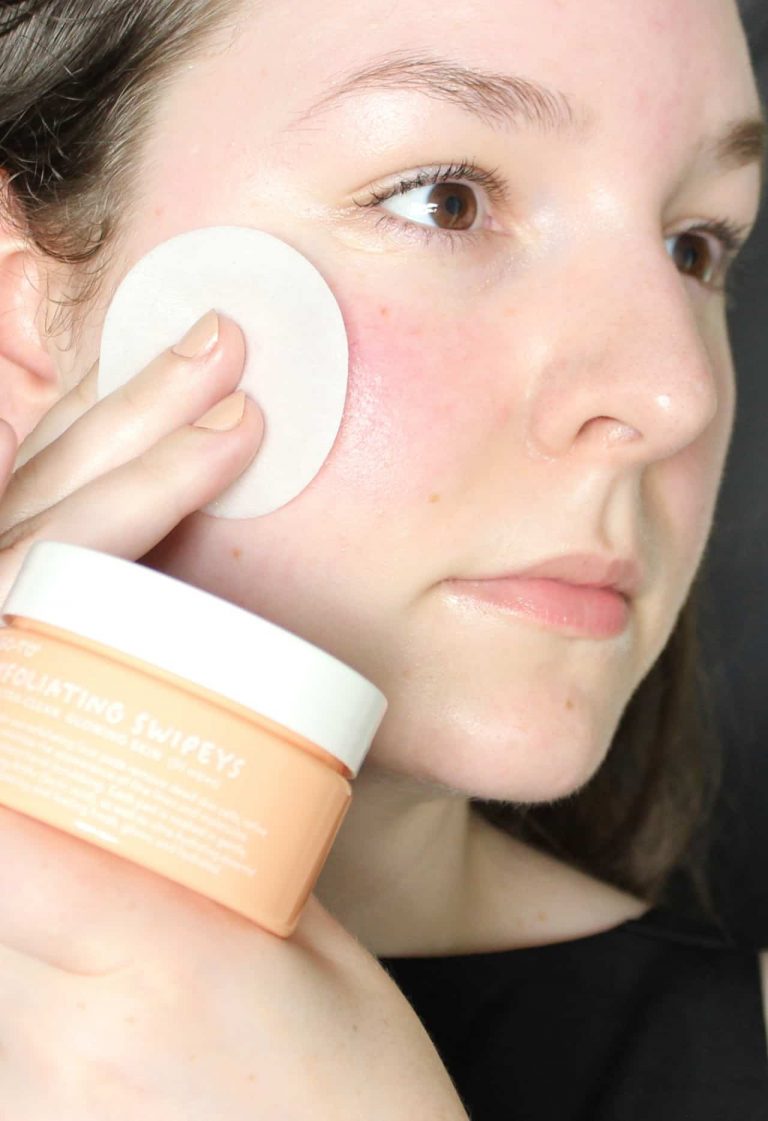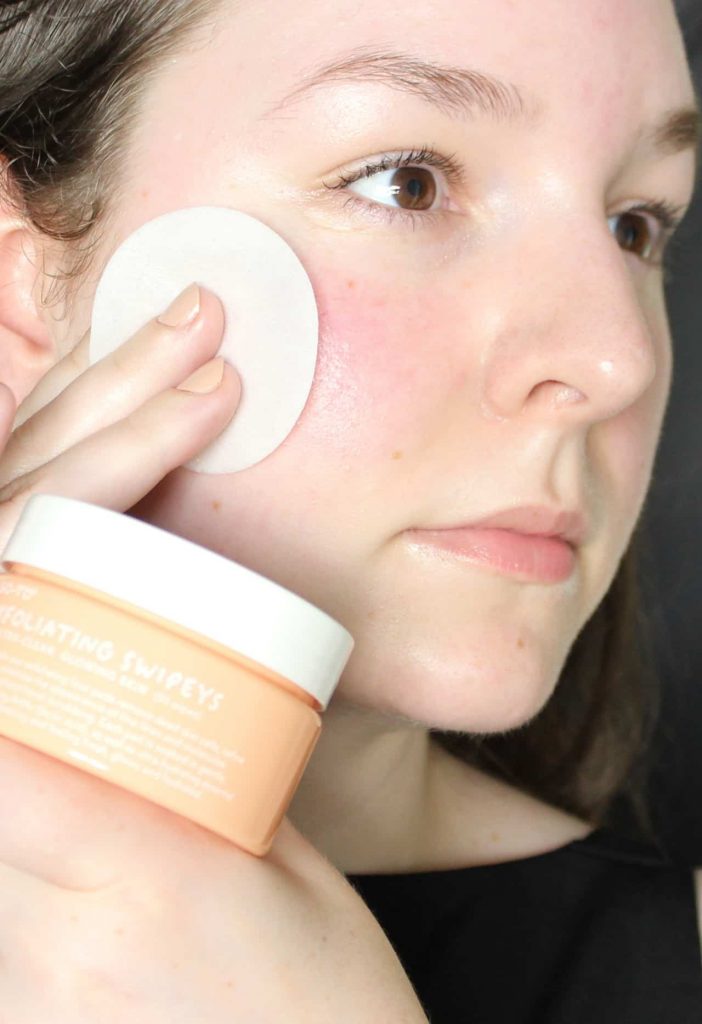 Pros
Works best for Acne Prone Skin
Good for aging skin
Designed for oily skin
Pregnancy-Safe
Sulfate and paraben Free
Convenient and portable packaging
Go-To - Exfoliating Swipeys Natural Face Exfoliator | Clean, Plant-Based Wipes With Lactic Acid + Essential Oils (50 Pads)
Single-Use Exfoliating Pads Soaked In An All-Natural Solution That Gets Rid Of Dead Skin Cells + Hydrates The Skin
We Combined The Well-Documented Effectiveness Of Lactic Acid, The Most Gentle Of All AHAs, With Ultra-Hydrating Essential Oils To Create A Face Exfoliator That Thoroughly Removes Dead Skin Cells (The Cause Of Dull Skin + Congestion)
Refines Skin Texture, Minimizes The Appearance Of Fine Lines + Deeply Moisturizes. And All In 60 Seconds, + Using Just One Sweet, Disposable Little Cotton Pad
Worry Free! No Silicones, Parabens, PEGs, Sulfates (SLS/SLES), GMOs, Mineral Oils, Petrolatum, Synthetic Colors, Or Animal Testing
We Are Not Interested In Faux-Science ("Now With Added Wrinkleflickatox And Moisturemagic Particles!") Or Silly Claims. Just Good Quality, Useful, Non-Irritating Skin Care That You'll Like Using, And Your Skin Will Love
Cons
The product is too overpriced for a limited quantity of exfoliating pads.
Reviews
Olive is a travel journalist who always needs to be on her toes and travel due to work. She describes, "Due to my work, I didn't want to compromise my skincare routine. One of my colleagues suggested to me these padded exfoliators. Once I started to use this product, there was no going back. It is perfected and aids well to my acne-prone skin."
The pre-soaked cotton towelettes are confident about smoothening and eliminating the appearance of fine lines, minimizing pores, and improving uneven tone and complexion. It claims to provide clinic-like treatment at home.
The exfoliant has a high concentration of Alpha Beta acids with Witch Bark Extracts and Mandelic Acid.
Dennis Gross Skincare Alpha Beta Daily Face Peel has received mixed reviews. Users find it potent but a little too pricey. However, one of my aunts really thinks it's worth her investment.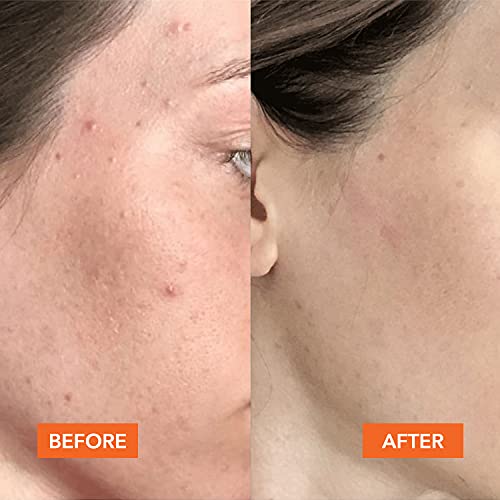 Pros
Soothes and Hydrates the skin
Reduces Redness
Acts as an anti-aging treatment
Sale
Cons
The acidic formulation can sensitize the skin.
The product is too expensive and may only fit some people's budget.
Reviews
Mariah wrote, "I have very sensitive skin and have had nightmares using exfoliators. Keeping my anxiety aside, I gave this product a chance since it does not require scrubbing. Not only did it avoid inflammation and redness, but it also soothed and moisturized my skin. I am definitely going to stick to this product."
Noxzema Face Scrub
Noxzema Face Scrub cleans and controls blemishes on the skin. It also claims to erase all impurities and dirt and ensure bright, healthy skin.
The exfoliant contains active Salicylic Acid for bright glowing skin, Citric Acid for cleaning pores and removing impurities, and Jojoba Extracts for hydrated skin.
Users who got the right product love it and find it very effective. While comparing it with other products, my brother's wife described it in a word: Top! She also made me use the cleanser, and I was pretty impressed. I had acne scars, and this face scrub faded them within a fortnight.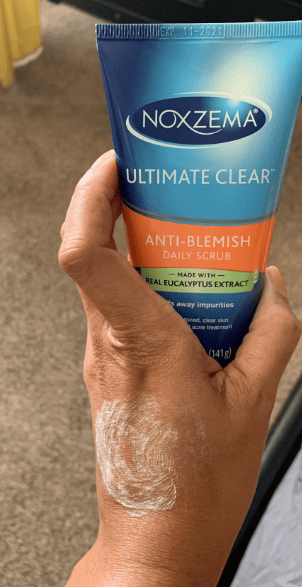 Pros
Does not Sting
Softens Skin
Has a great texture
Cons
Slightly Fragrant
Contains Citric Acid
May face difficulty while purchasing online
The product can be wrongly delivered with different (Eucalyptus) formula
Reviews
Kate said, "I was never into a religious skincare routine, so when I started with exfoliating, my sister suggested this to me, and I realized I was missing out on a great product. It is unlike other exfoliators that I heard were rash and rigid."
Freeman Exfoliating Gel Mask
Freeman Exfoliating Gel Mask claims to lift away oils and erase dead skin cells without overdrying the skin. It instantly removes impurities and detoxifies the skin.
The exfoliant consists of Charcoal, an active ingredient for detoxifying skin and removing pollutants, with Black Sugar for eliminating blackheads.
Freeman Exfoliating Gel Mask has received positive feedback. Users have seen improvement in their skin. They also like the fragrance. However, a few users regretted purchasing it as they experienced dry skin.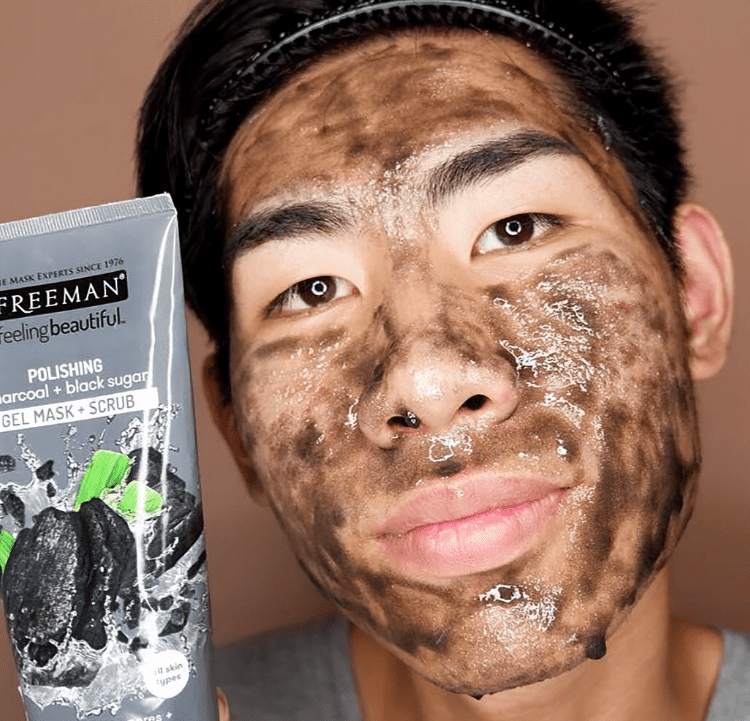 Pros
Perfect for all skin types
Clean ingredients
Free of paraben, sulfate, silicone, and phthalates
Vegan and cruelty-Free
Removes Tan
Affordable
Sale
Cons
Slightly fragrant
Even if it claims to be perfect for all skin types, it contains Black Sugar that can dry out the skin surface of individuals having dry skin type.
It may also break down collagen and elastin.
Reviews
Isabelle wrote, "I have oily skin and was looking for something scrubby. As soon as I started to use this product, my skin started to feel less oily and clean. I am never going to let go of this product."
M3 Naturals Charcoal Scrub
M3 Naturals Charcoal Scrub is confident about its anti-aging and skin cell longevity properties. It claims to boost collagen production, reduce skin blemishes, and scrub away toxins and dead skin cells.
The exfoliant is infused with Aloe Leaf Extract that moisturizes skin, Charcoal for cleaning out dirt and impurities, Coconut Oil, and Fruit Oils for smooth and healthy skin.
Users online are blown away by the product. Very few customers regret purchasing M3 Naturals Charcoal Scrub. One of the many satisfied customers is my client, who loves this product.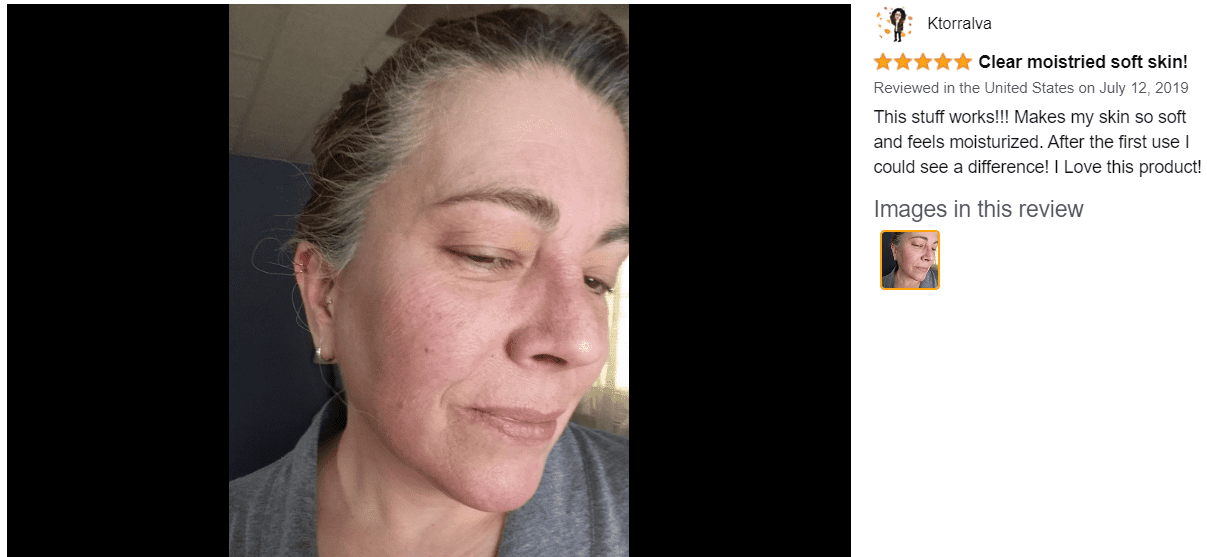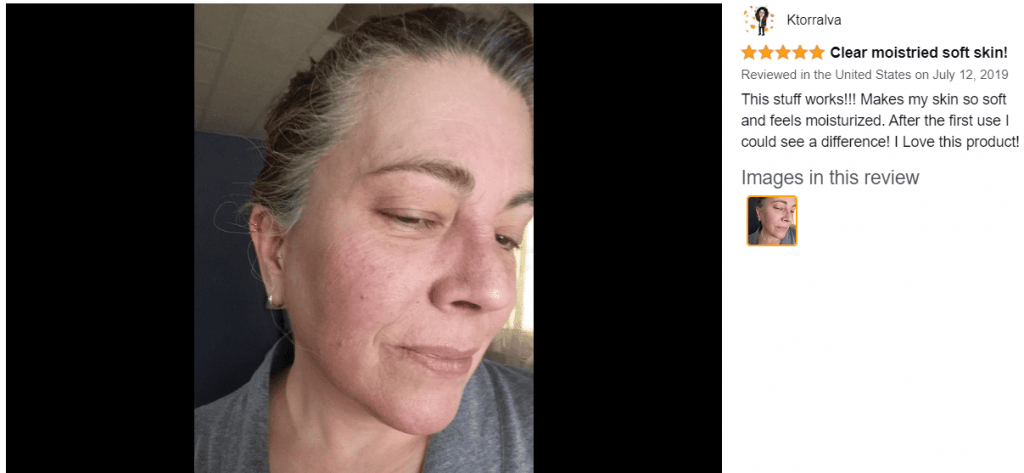 Pros
Gives Spa-like results
Made with natural ingredients
Locks in moisture.
Works for all skin types
Sale
Charcoal Exfoliating Face & Body Scrub Polish with Collagen & Stem Cell Gentle Body Exfoliator Bump Eraser Best Shower Scrub Skin Exfoliant Moisturize Skin Exfoliate Absorbs Nutrients by M3 Naturals
M3 Naturals Activated Charcoal Body Polish Scrub provides a quality exfoliating experience as a body scrub, face exfoliator, hand scrub, or foot scrub! Working together, our natural charcoal granules and coconut oil will help restore your natural skin glow and wash away those unwanted toxins and dead skin cells!
Infused with Collagen and Stem Cell our moisturizing charcoal scrub will take your skin care routine to the next level by boosting natural collagen production and increasing skin cell longevity. A truly powerful combination that delivers unmatched anti-aging skincare results! *
Help Reduce Skin Blemishes - Whether you choose to use our natural charcoal as a face scrub or body exfoliator our unique ingredients will help to reduce the appearance of acne, cellulite, wrinkles, fine lines, dark spots, stretch marks, varicose veins, spider veins and so much more! *
Spa Quality Results for Men and Women: Cleanse your skin naturally and scrub away those unwanted toxins from your pores while balancing systemic pH. A top-quality pore minimizer that cleans and restores your natural skin glow and continues working to maintain its silky-smooth results! *
Made in the USA: M3 Naturals is proud to provide men and women beauty products with the highest quality ingredients that are not only cruelty-free but made right here in the United States of America. *
Cons
The powder scrub may prove to be rough for sensitive skin.
Reviews
Nancy said, "This is my first exfoliator and will be my last too. It worked so well for my oily skin that I suggested it to all my sisters with similar skin types. Every time I use the scrub, it feels like the first time. It is amazing and gives spa-like results in the comfort of your home!"
What To Look Into While Purchasing Exfoliators? | Buying Guide
Identifying your skin type and researching the ingredients that suit your skin is vital. Using the wrong exfoliator may cause severe harmful effects and decline the skin condition. If you are still determining where to look for information while purchasing the perfect exfoliator, this section is where your quest for knowledge ends.
Oily Skin: Physical exfoliators are the best if you have oily skin. The granules in scrub exfoliators eliminate excess oil built up on the face and leave smooth and healthy skin.
Dry Skin: While hunting for an exfoliator to aid dry skin, always look for ingredients such as Glycerin and AHA-based products. AHAs are water-soluble acids that deeply hydrate your skin.
Combination Skin: If you have combination skin, you may use a combination of both types of exfoliants, such as physical and chemical exfoliants. Always look for ingredients that remove excess oils as well as hydrate.
Normal Skin: Chemical exfoliants work best for normal skin as AHAs control hydration with Glycolic and Lactic Acids. Physical exfoliants may imbalance the skin's oil level and leave rough patchy skin.
Frequently Asked Questions | Drugstore Exfoliator For Face
Are exfoliants good for your skin?
Yes, using exfoliators is very good for your skin as they cleanse the outermost layer of the skin. Using exfoliators removes dirt and impurities that accommodate the skin's surface while hydrating and leaving soft and bright skin.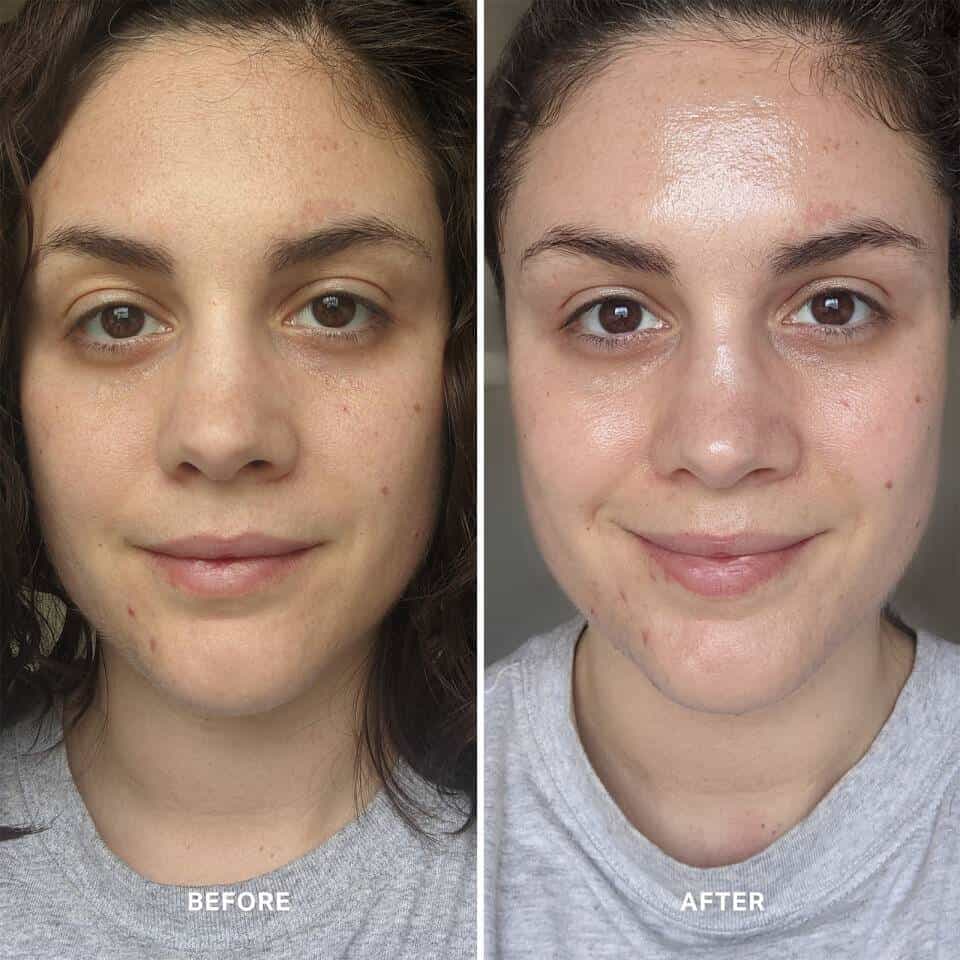 How often should I exfoliate?
One should exfoliate only thrice a week. Excessive use of exfoliators may disturb the natural hydration of the skin. It can even lead to skin dryness, making it look rough and patchy.
What will happen if I skip exfoliation?
Exfoliation is a crucial step in one's skincare routine. Skipping exfoliation may give you breakouts and uneven and unhealthy skin. However, identify your skin type and then choose the perfect exfoliator.
What are microbeads in exfoliators?
Microbeads are small bits of plastic that provide scrubbing power. One should go for products that have natural alternatives to microbeads, such as ultra-fine sugar and activated Charcoal. Using exfoliants with microbeads on dry skin may be harsh.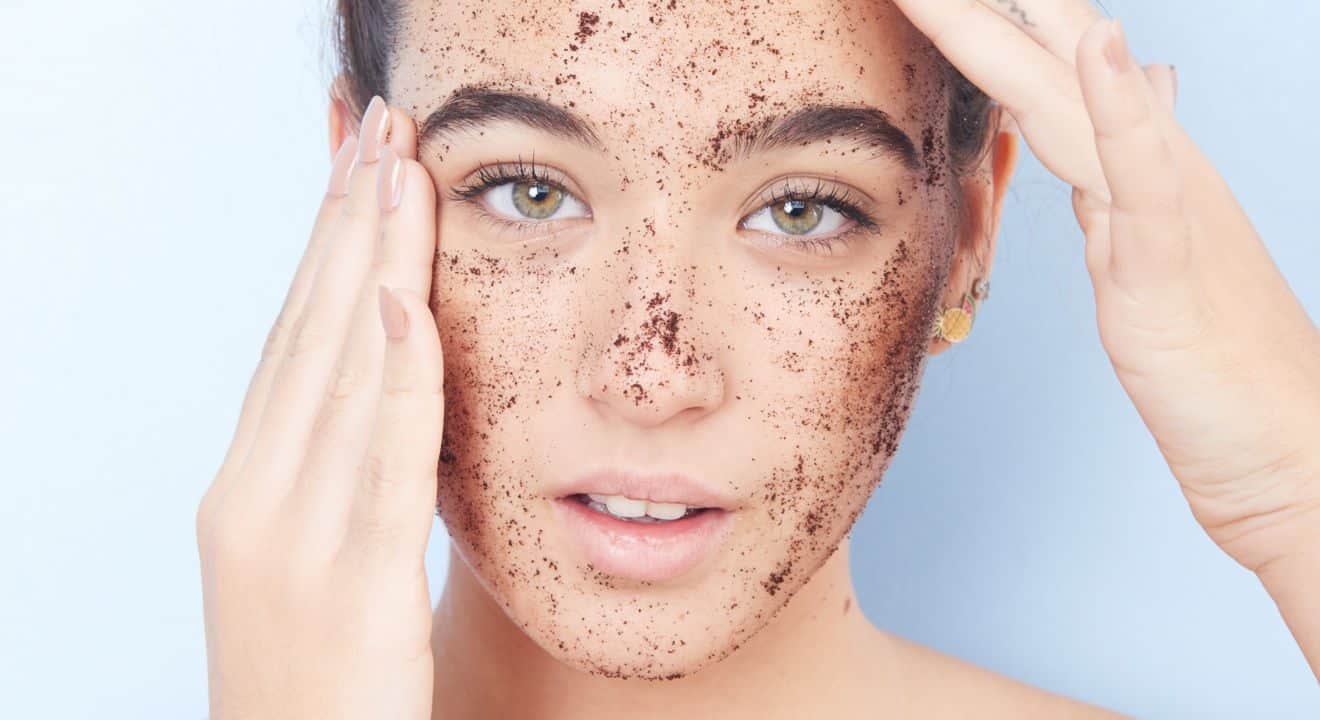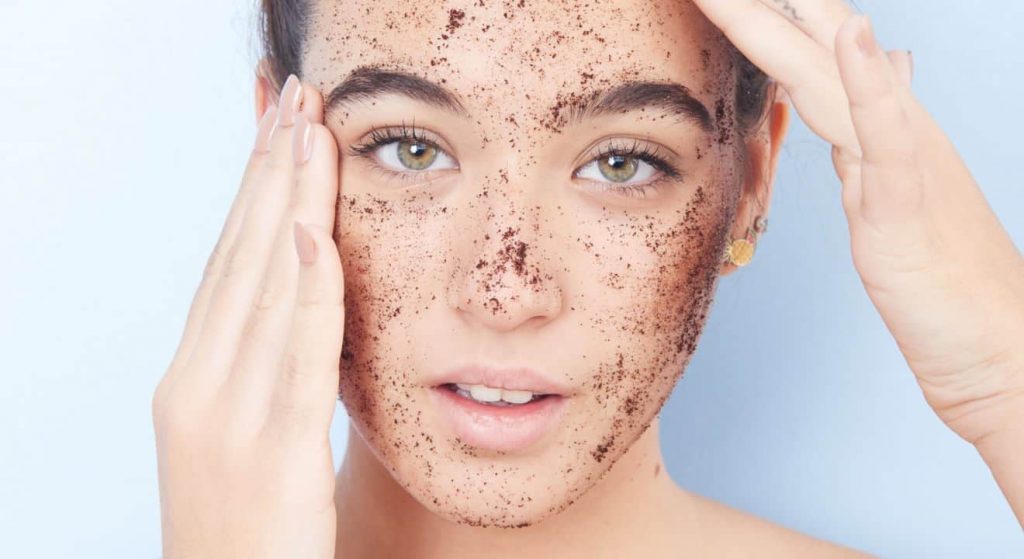 Can I use a body-specific exfoliator on my face?
Not at all! A body-specific exfoliator is designed for the skin of your body, whereas the skin on your face is delicate. Using body-specific exfoliators on the face may not be gentle and have side effects.
What is the next step after exfoliation?
The next step that follows after exfoliation is moisturization. Moisturizing right after exfoliating will lock in moisture and avoid rough skin. It is essential to moisturize right after exfoliation and move on to the following product.
Conclusion
Exfoliation is a critical step in a balanced skincare routine. The use of the wrong exfoliators can have severe effects. I listed down the 11 products to help you choose the best drugstore exfoliator for your face with a purchasing guide that is pocket-friendly yet effective. I hope the above compilation leads you to exfoliators for your specific skin type.
Here's more for you:
Rebecca is a skilled writer with a passion for makeup and skincare. With years of experience in the beauty industry, she has a deep understanding of the latest trends and products and a talent for creating engaging content that resonates with her readers. Whether she's writing about the latest skincare products or sharing her favorite makeup tips, Rebecca's writing is always informative, entertaining, and inspiring.