If you want to goodbye dull skin, you need to allow healthier cells to rise from beneath, which means you must make space for them. And that will only be possible if you exfoliate! You might be very thorough with your daily skincare routine, but still, use Instagram filters to look pretty because your filterless skin could be more snappable.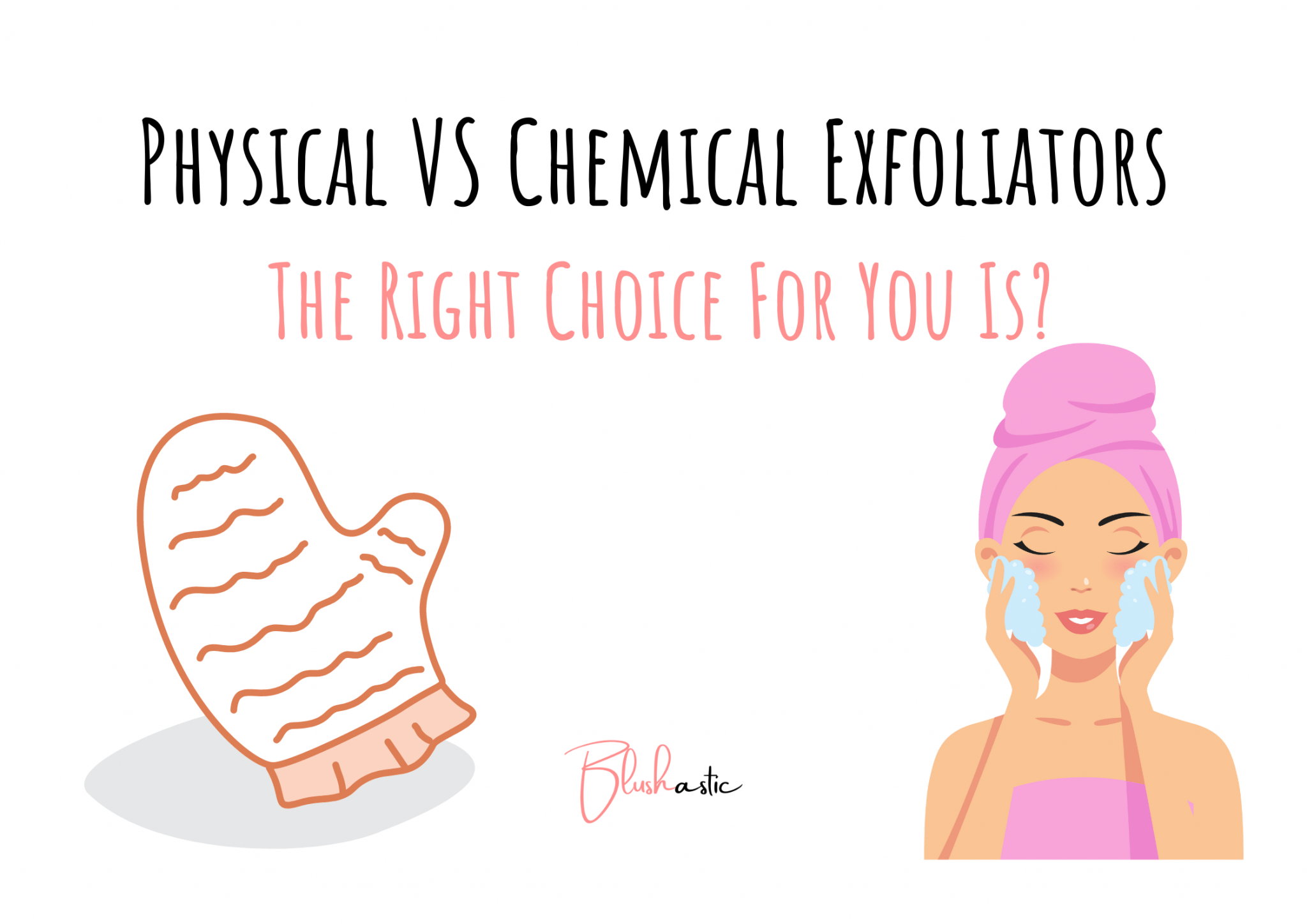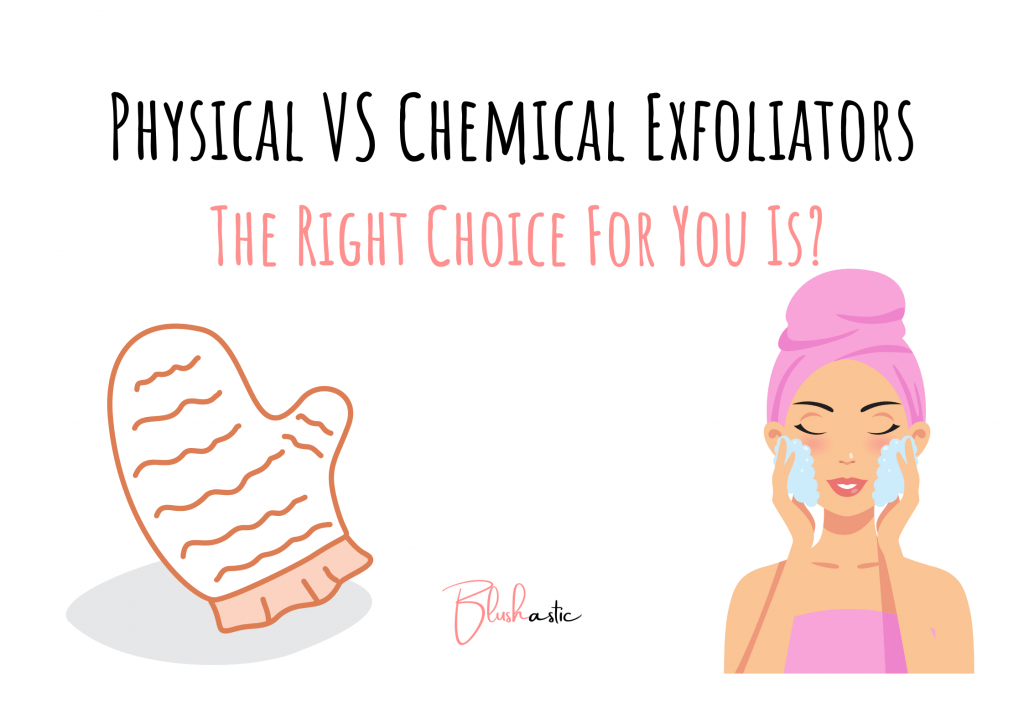 This might be for several reasons. The basic of them is you need to detoxify the surface of your skin more and in the right way! So, if you are tired from going the bed every day with the same old face that no one seems to pay attention to, it's time to spice things up!
But which one should you go for? Are physical exfoliators better for your skin, or should you depend upon chemical exfoliants to revive your youthfulness? Hopefully, this Physical VS Chemical Exfoliators guide will give you an idea about how to get the best for your skin! 
Physical VS Chemical Exfoliators | The Right Choice For You Is?
Physical or manual exfoliation is a way of scraping out dead skin cells from the upper surface of your face. This is more of an abrasive process that requires you to put physical force and effort into buffing away dirt and grime stuck in your pores and on your canvas. This not only smoothens your skin but also allows your hidden glow to come up and shine. This exfoliation is perfect for your body skin, especially the feet, knees, elbows, and fingers. You can also do it on your face. However, not everyone can do it. If you have acne-prone skin or active acne, use gentle exfoliators, as they can lead to irritation otherwise.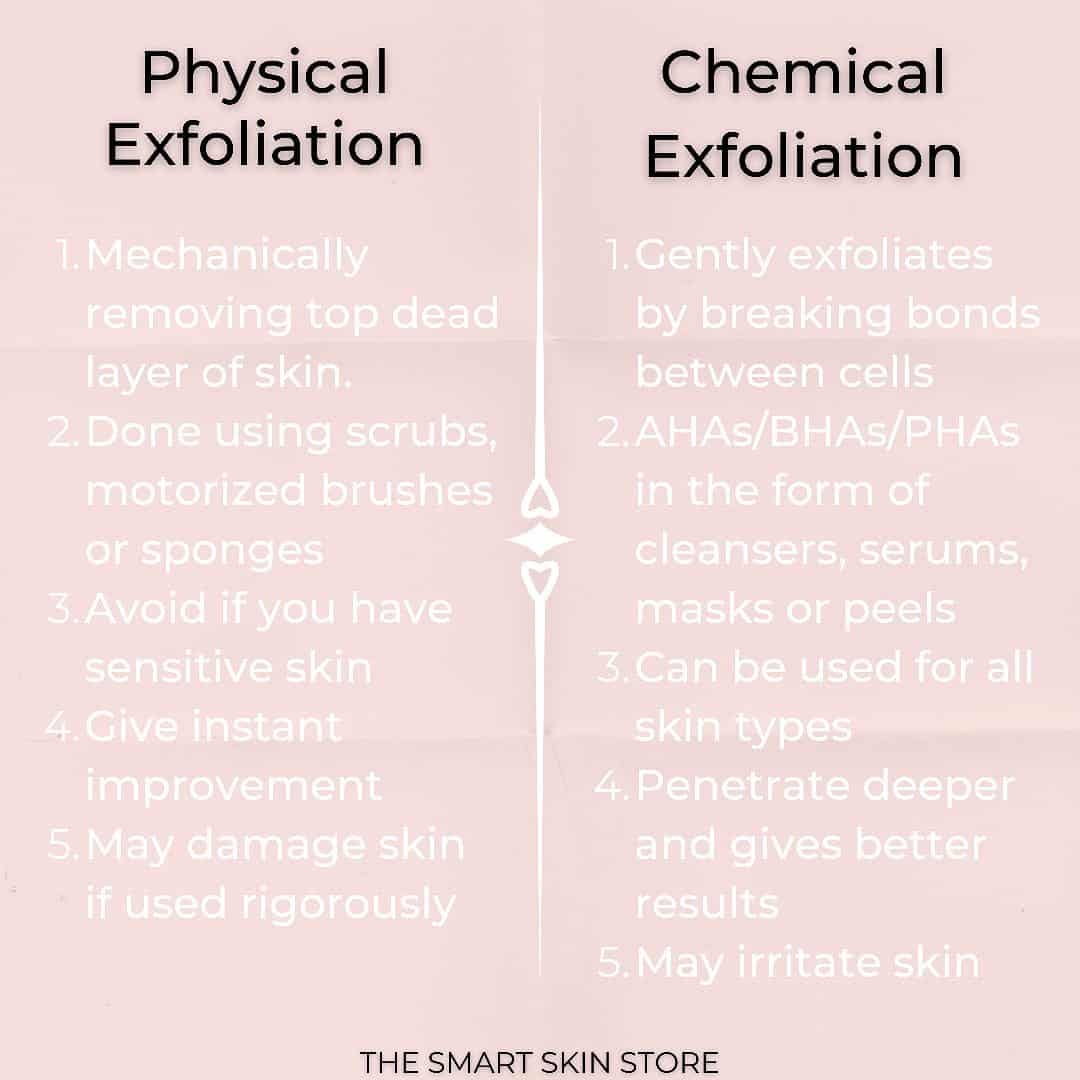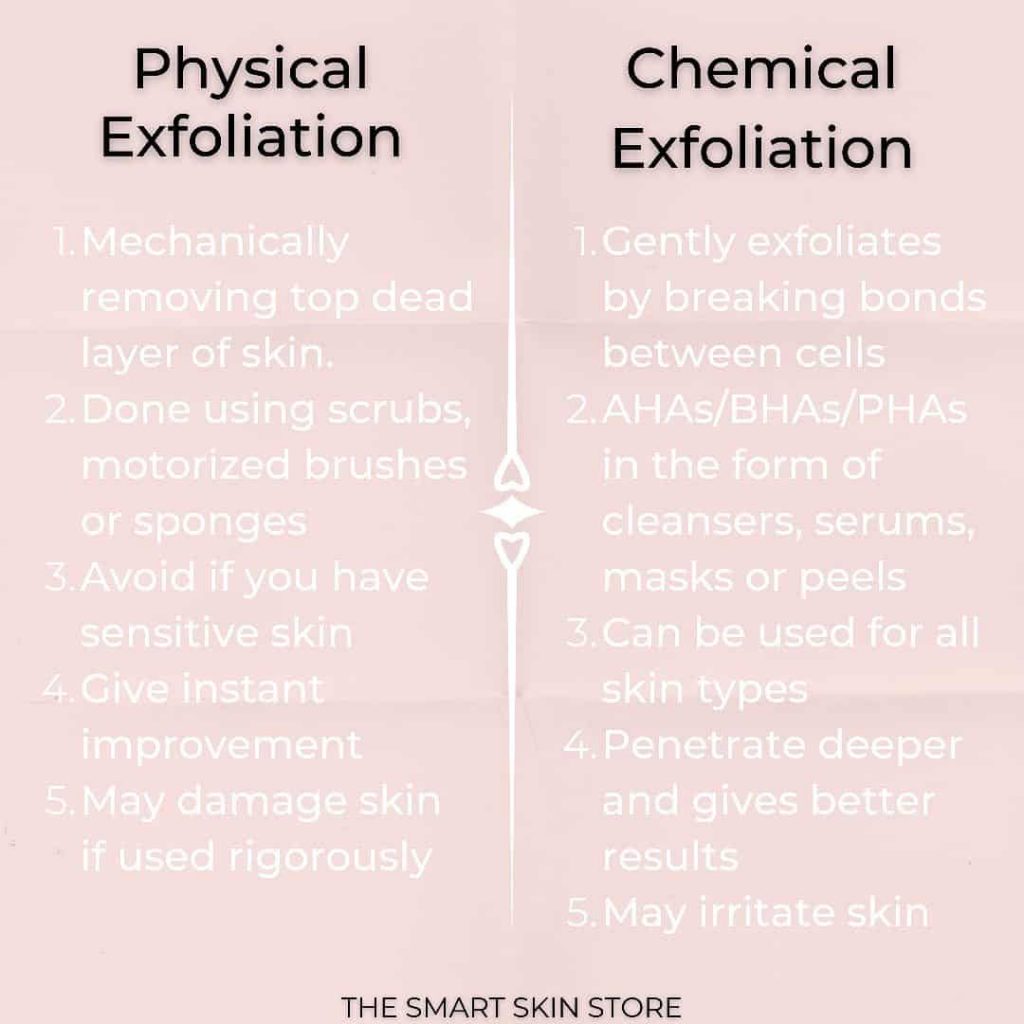 Chemical exfoliators are known to have excellent absorbing properties and get absorbed into the skin to help escalate cell turnover. These formulas remove the dead cells on your skin by dissolving dirt and oil in the pores. Doing this breaks up the sticky adhesion between the dead skin cells and your skin, which attaches and binds to your canvas.
Ingredients
Physical exfoliants are generally infused with harsh ingredients that help pull off the dirt from the upper crust of your skin. These particles are ground walnut, apricot pits, sea salt, or pumice crystals. The gritty nature of these elements helps rub off the dead cells and impurities to leave you behind with clean skin.
Some of the best exfoliating ingredients are known as Alpha-hydroxy acids (AHAs) which are water-soluble acids found naturally in everyday products like fruit and milk. They are so popular today because they aim to elevate collagen production, reduce the appearance of wrinkles, and correct uneven textured skin. Some of the best AHA types are Lactic acid, Glycolic acid, and Citric and malic acids.
Apart from this, chemical exfoliants are also designed with BHAs or Beta-hydroxy acids. In contrast to AHAs, these oil-soluble acids penetrate deeper into your dermal layers and loosen the grip between dead skin cells, so your skin can get some relief. Salicylic acid is an excellent kind of BHA and possesses acne-fighting properties. It is anti-inflammatory and is less irritating than AHAs.
Benefits
If you want to be that woman who smiles at her smooth and clean skin in the mirror after washing it, then we suggest, Physical exfoliators are the instant way to achieve that glowy dream! They give you quicker results right away, as you will immediately notice a big difference in your skin after doing it. This massaging action stimulates blood flow to the whole face area and plumps up your cheeks for good. This process removes texture from your skin surface and rejuvenates it with unparalleled radiance.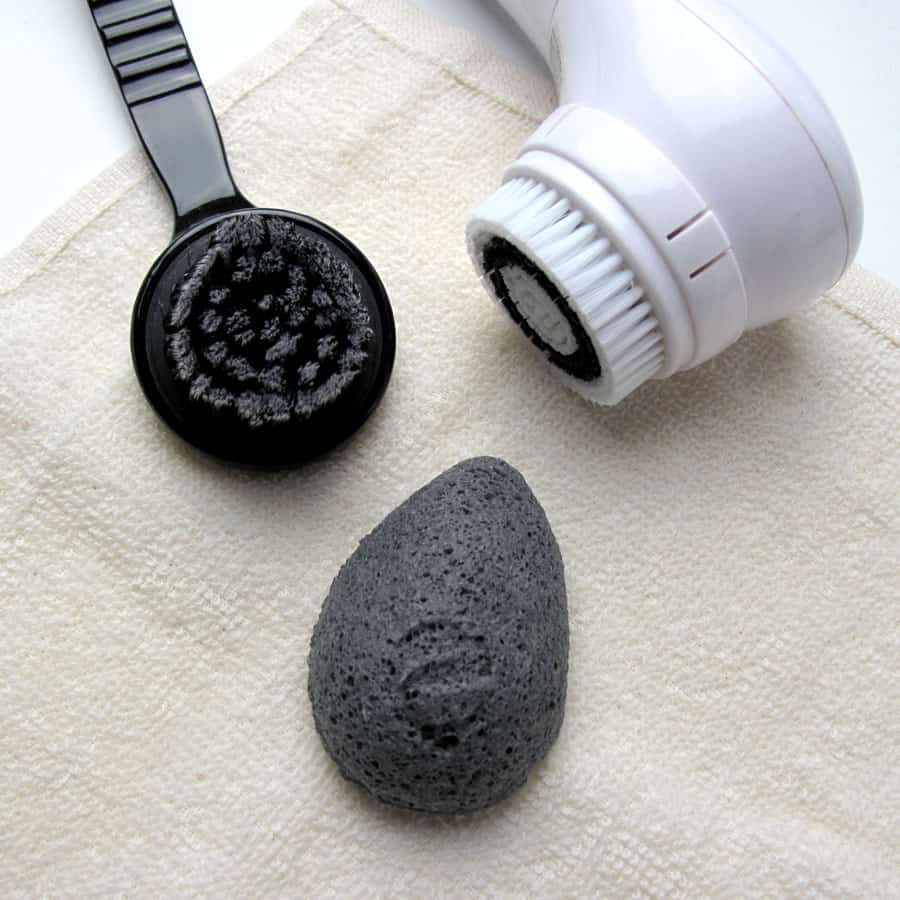 You might have heard chemical peels or exfoliants are taking over the revolution by K-Beauty, as they depend upon it to reveal their skin's hidden and suppressed glow. This option is less harsh and abrasive than physical exfoliants and less likely to disrupt your skin's moisture barrier. Also, chemical peels promise more solid and effective results, which help with uneven texture, dullness, and hyperpigmentation.
Convenience
If you want to boost your skin's glow most effortlessly, you should physically exfoliate your skin 2 to 3 times a week, as long as it is okay with it. This also depends upon the type of skin you possesses.
On the other hand, chemical peels can be used 1 to 2 times a week. If you have sensitive skin, it's best to do it once a week. And make sure to follow up your exfoliation with a good moisturizer and an SPF when you step out in the sun the next day. Salicylic acid is a chemical exfoliant and can be used 3 to 4 times a week on alternative days, as it helps eliminate excessive sebum.
Side effects
Although physical scrubs or exfoliators are very convenient to use at home, excessive abrasion from these exfoliants might cause more harm to your skin. Watch out for ingredients like ground seeds, which can create micro-tears and cause irritation to the skin. When opting for a granular scrub, ensure they do not contain any nutshells or fruit pits, as it can elevate itchiness or redness.
Over-exfoliation using chemical peels might lead to side effects like irritation, burning, redness, inflammation, breakouts, small pimples, and increased sensitivity to the sun or other skin care products in your routine. Other serious side effects of chemical exfoliators are elevating scarring instead of removing them, deep redness that lasts for months, microbial infections, darkening of the skin or hyperpigmentation, and damage to the heart, kidney, or liver because of an ingredient called phenol. People often make mistakes while opting for chemical exfoliators, so you should consult a cosmetologist before choosing any.
FAQs | Physical VS Chemical Exfoliators
What are the disadvantages of physical exfoliators?
Although physical scrubs are good for effectively removing all the dust and grime from your skin and giving it a good cleansing action, they also have a downside. Suppose you have delicate, sensitive, or acne-prone skin. In that case, excessive usage might lead to forming micro-tears in the skin, which will only aggravate your condition more and leave you with irritation, inflammation, or breakouts.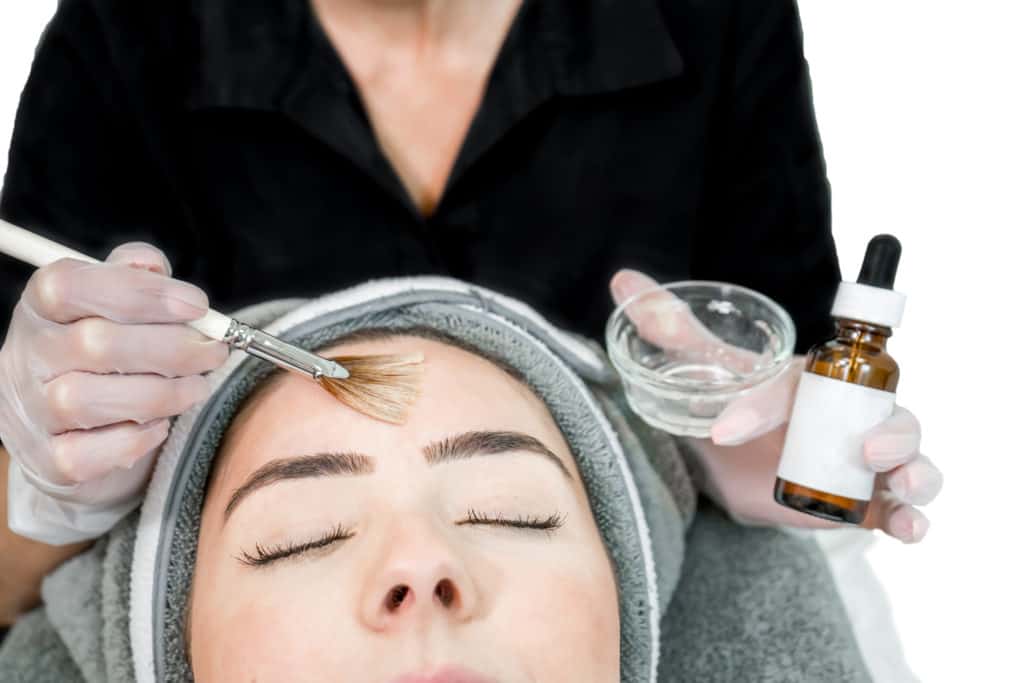 At what age should you start chemical exfoliating?
As they say, the sooner, the better. You can start chemically exfoliating your skin in your teenage years only. This will clean your clogged pores, shield them from acne, and clean out dead cells, thereby preventing build-up, which usually causes dullness and skin problems.
Can I use a physical exfoliator every day?
According to professionals and beauty experts, you can exfoliate twice to thrice weekly, provided your skin is okay with it. Physical exfoliators should be used only a few times a week, as they are generally harsher.
Who should avoid chemical exfoliation?
People with extremely dry or dull skin must avoid usign chemical exfoliants on their skin. This is because their skin craves hydration and plenty of moisture compared to heavy and deeply penetrated exfoliation, which these peels bring. Using a highly concentrated chemical exfoliant might damage your skin's protective barrier and cause worse situations like more redness, severe acne, etc.
Closure
Poor lifestyle or environmental aggressor might force the dullness to get your skin down, but it's no excuse to live with it every waking moment! That is why dead skin cells need to vanish so that new ones can take their rightful place and allow light to be reflected, adding brightness to your complexion.
And the scoop has it that this fairytale for your skin is only possible with exfoliation and the right kind! Long-term benefits will only happen when you indulge in the proper methods to become pretty—the comparison of Physical VS Chemical Exfoliators talks about the pros and cons of each technique. So it's a personal choice which one is better for your skin type. We gotta go, for some exfoliation is in order! 
Marilyn's deep interest in fashion, beauty, and lifestyle has led her to pursue a fulfilling career as a freelance writer and blogger. With her bachelor's degree in fashion design from the Fashion Institute of Technology, she has developed a keen eye for style and trends, making her well-equipped to offer valuable insights into the latest fashion and beauty trends.