Who doesn't love the soft glow on their pale moon skin that the sun-ray casts? You deserve a gentle shadow of warmth to your snowy skin tone. And to get them anywhere and everywhere, you have your beauty bronzers. Bronzers that offer the gift of a fake tan are amazing! There's a multitude of bronzers that flood the market today. Finding out which one is suitable for you can take time and effort. But you have nothing to worry about as we present you with the best drugstore bronzers for fair skin.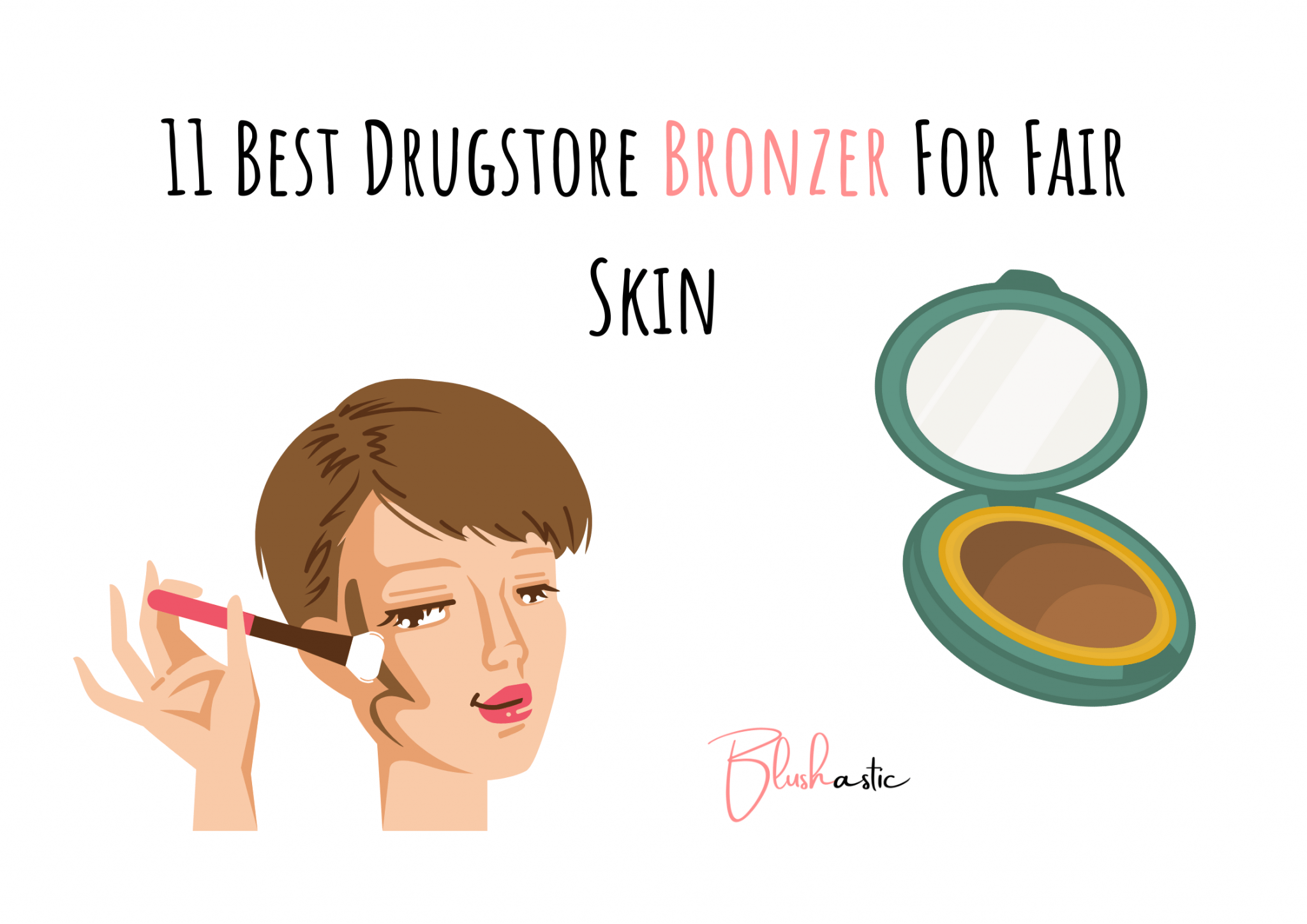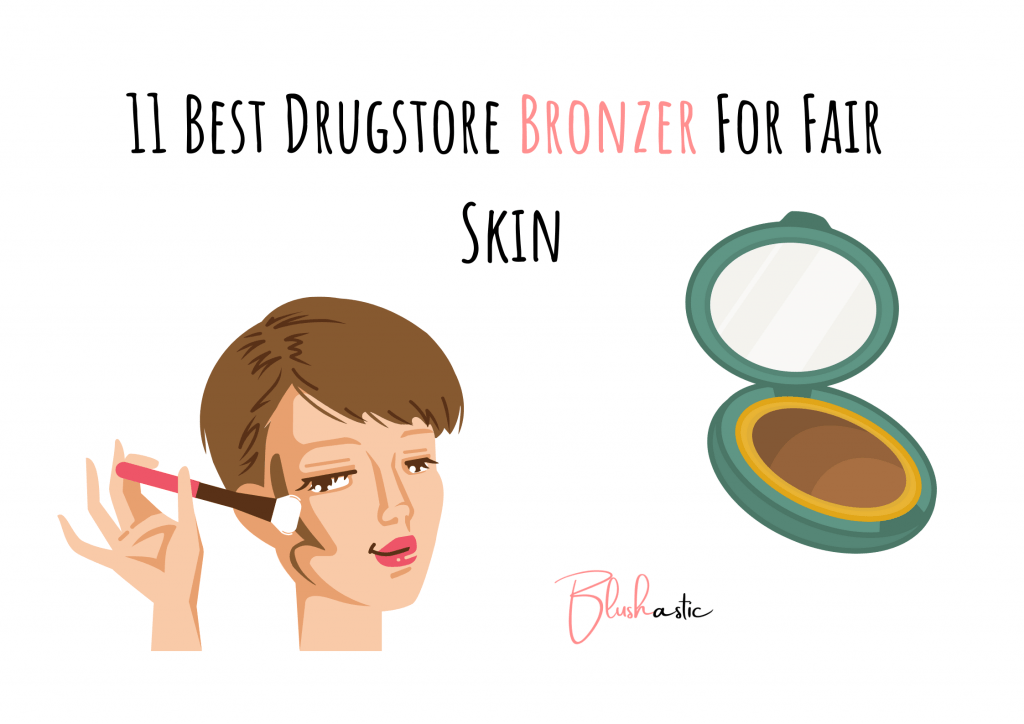 Many bronzers in the market claim to go with your fair skin, but some of them may be a marketing gimmick to sell the products that compromise with your actual shade. Let's see which one of them will best complement you.
Best Drugstore Bronzer For Fair Skin | Buying Guide 2023
Even if we have fair skin, we must take care that choosing the right shade of bronzer requires some awareness of our skin type and tone. Here, fair skin becomes an umbrella term under which different factors of our skin decide the shade made for us. Our selection of bronzers should ideally rely on two things, i.e., the color of our undertone and the texture of the bronzer that we prefer according to our skin type.
Knowing Your Undertone And Bronzer Preference
Before discussing the best drugstore bronzer for fair skin, we must know our undertones. Your undertone may be warm, cool, or neutral. I am discussing ways to help you find your undertone and their recurring shades of color that may pair up well together.
Grab a white piece of paper and hold it beside your face. You are of cool undertones if your skin looks pinkish or rosy when you see a mirror in a natural, bright light. If your face color resembles a yellow hue, your undertone is warm. You may have a neutral undertone if you don't see any color.
You have a cool undertone if you burn easily under the sun's exposure. If you get tanned easily, you are a warm undertone. The neutral undertone is yours if you burn first, then tan.
Peach or rose gold-colored bronzers may look great if you have a cool undertone. On warm undertones, gold-brown shades flatter the most. And a natural brown shade assists well with the neutral undertones.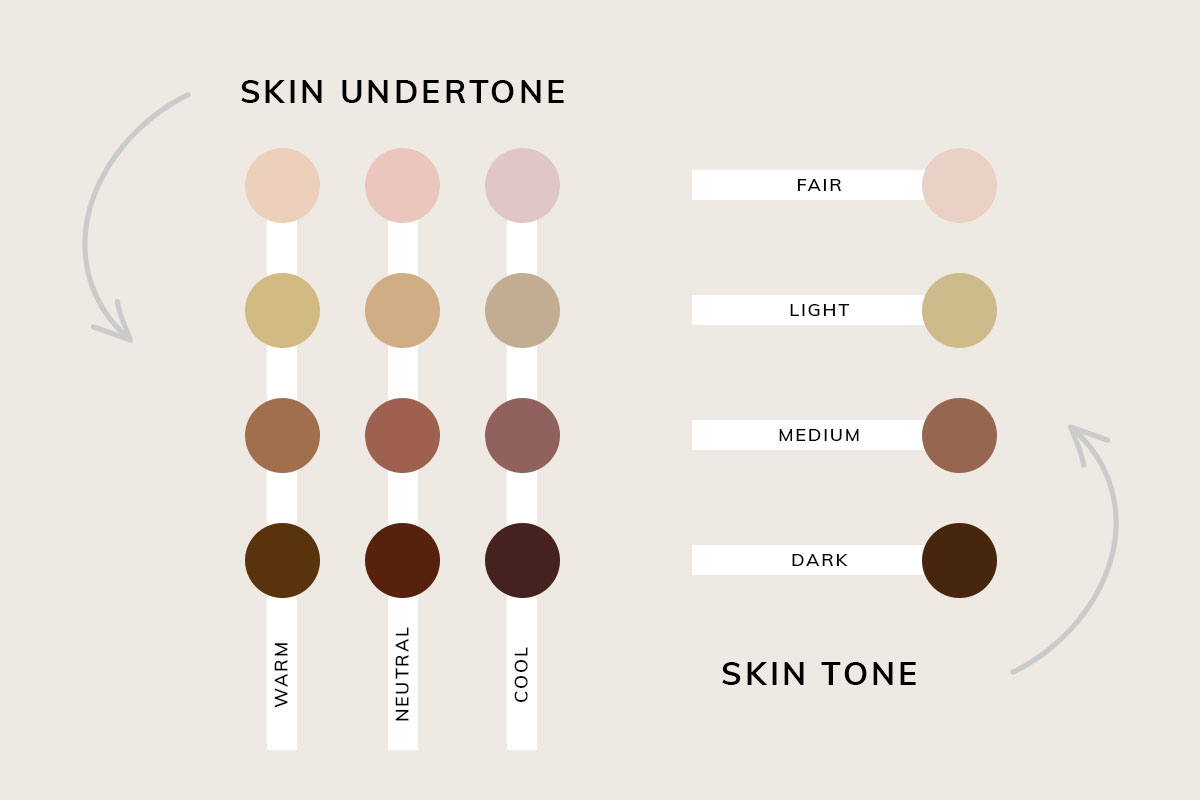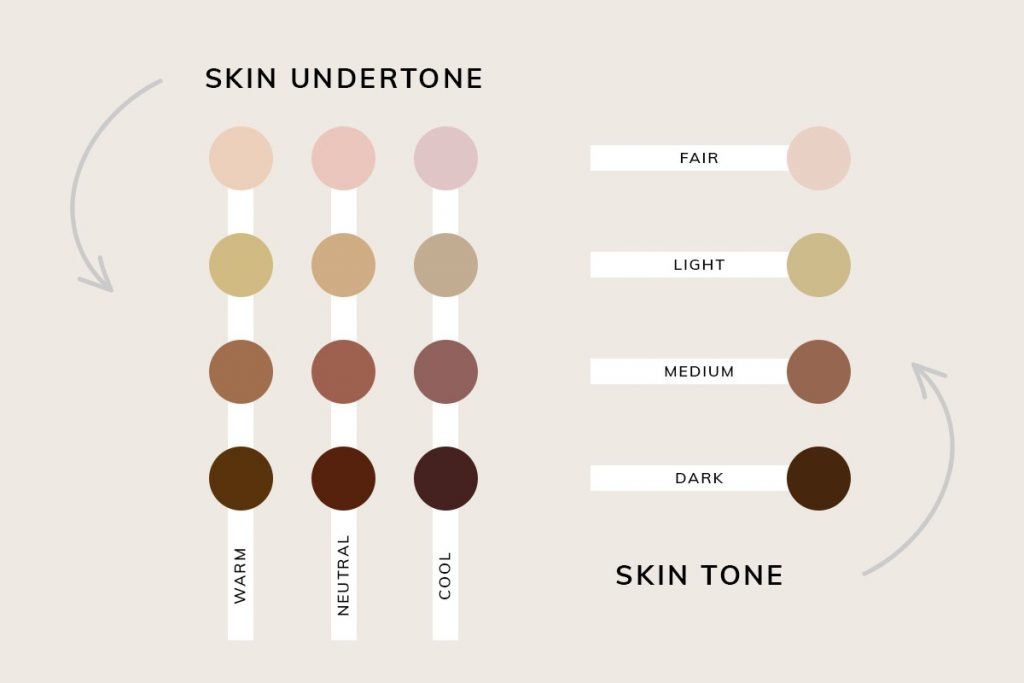 You may select bronzers depending on your complexion, skin type, and undertone. Liquid and cream bronzers may work for you if you have dry skin. For oily skin, powder bronzers are the best. And bronzer of any consistency goes well with combination skin types.
If you have fair skin, bronzers of any texture (matte or shimmer) suit it best. It's just a matter of your choice. Also, keeping an eye on the color of the bronzers helps you select your shade correctly. Some of you might get tanned during the summer and pale white during winter. The change in seasons may ask for a change in our bronzers too!
Now, without further delay, let us start with our products under the best drugstore bronzer for fair skin.
L'Oreal Paris Infallible Bronzer
So, it is a deliberate attempt on my part to keep this product at the top of the list. And you will know why shortly. I love the "300 light medium" shade; it works fine on my pale skin and lasts long. It gives off somewhere of a gold-brown color that works for my warm undertone. It feels natural and doesn't cast an orange hue afterward.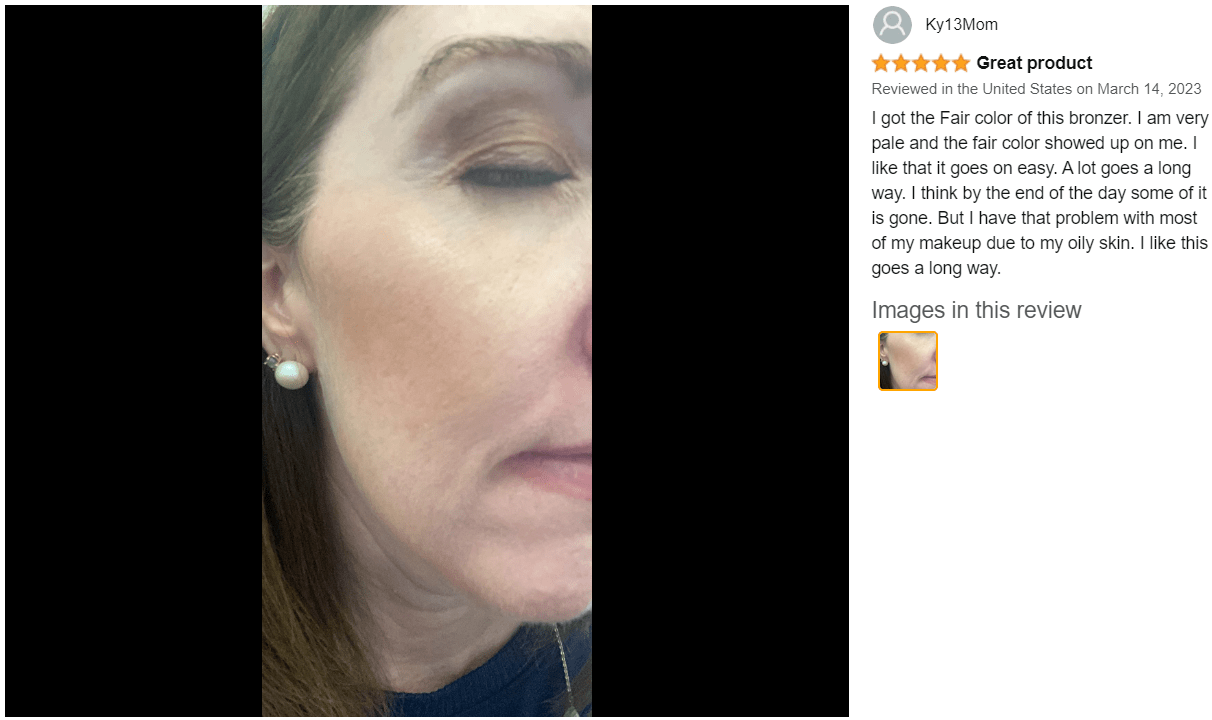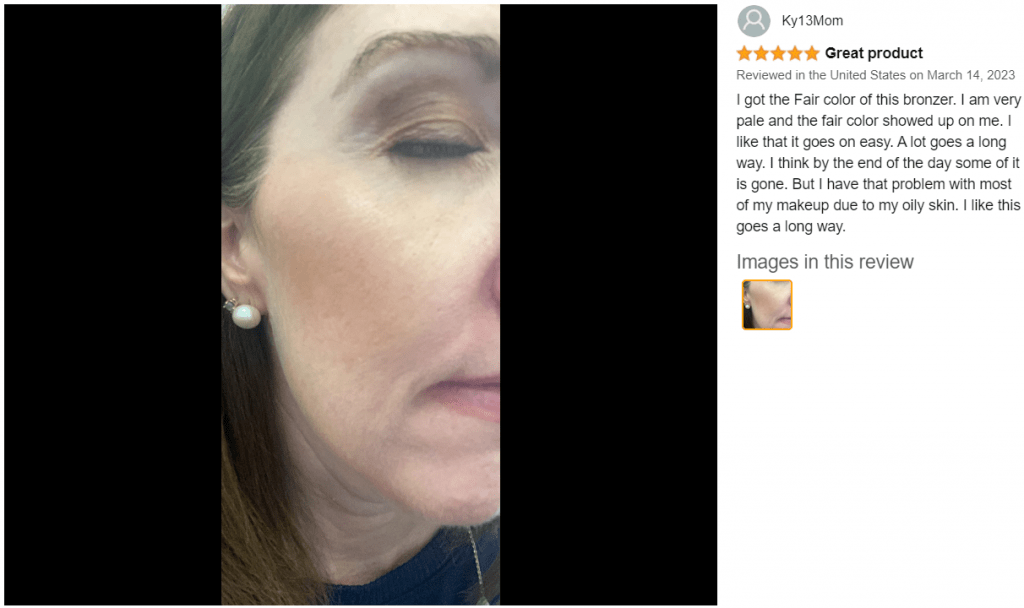 I like the light shade as it is not too dark for my pale skin but can be built up if needed with a few strokes. And it comes in powder format to lay off a matte finish. The second thing I liked about this L'Oreal bronzer is that it has 8 different shades. The other two shades, "200 fair pale" (for cool undertones) and "250 light clair" (for neutral undertones), can go well with fair skin. At an affordable rate, this quality piece pays off a great deal in budget and competes well against many expensive bronzers. In my opinion, this is hands down the most suitable option for fair skin.
Pros
A trustworthy beauty brand.
Non-comedogenic and goes well on oily skin.
Waterproof and sweatproof.
Lightweight in nature and gives a smooth application.
Has a gentle buildable formula.
Comes in many shades.
Lasts for longer durations.
Adds a subtle warmth to the skin.
Sale
L'Oreal Paris Infallible Up to 24H Fresh Wear Soft Matte Longwear Bronzer. Waterproof, heatproof, transfer, humidity and sweatproof, Fair, 0.31 oz
Matte Powder Bronzer: The TikTok viral longwear powder, now in a bronzer; This lightweight, transfer proof powder bronzer gives buildable coverage in a soft matte finish that feels breathable and weightless for up to 24 hours
Natural, Sun Kissed Skin: Whether you want to contour or simply add healthy-looking warmth, this formula is transfer proof, waterproof, heatproof, humidity proof, sweatproof, and non-comedogenic with no oily feel
The Infallible Collection: Get long-lasting color, expert definition, and coverage that stays put with this collection of longwear cosmetics including full-coverage foundation and concealer, matte liquid lipstick, waterproof eyeliner and more
Because You're Worth It: Create the look you want with our full line of makeup including foundations, concealers, highlighters, brow pencils, eyeshadow palettes, lipsticks and much more
L'Oreal Paris Beauty: A leading total beauty care company based in Paris, we offer innovative products and unique expertise from beauty experts in makeup, skin care, hair care, styling and hair color
Cons
Comes without an applicator.
Some customers find it pricey for a drugstore bronzer.
Milani Silky Matte Bronzer
Probably the most-talked-about bronzer. I have seen it on many youtube videos and article recommendations, and I finally decided to buy it. To be honest, it is not something miraculous (as hyped up in the suggestions), but it delivers just adequately. It is well-pigmented and gives full coverage. I tried the shade "sun light" for my fair skin with warm tones. It conveyed a gentle tan on my skin; I must give the credit where the due lies.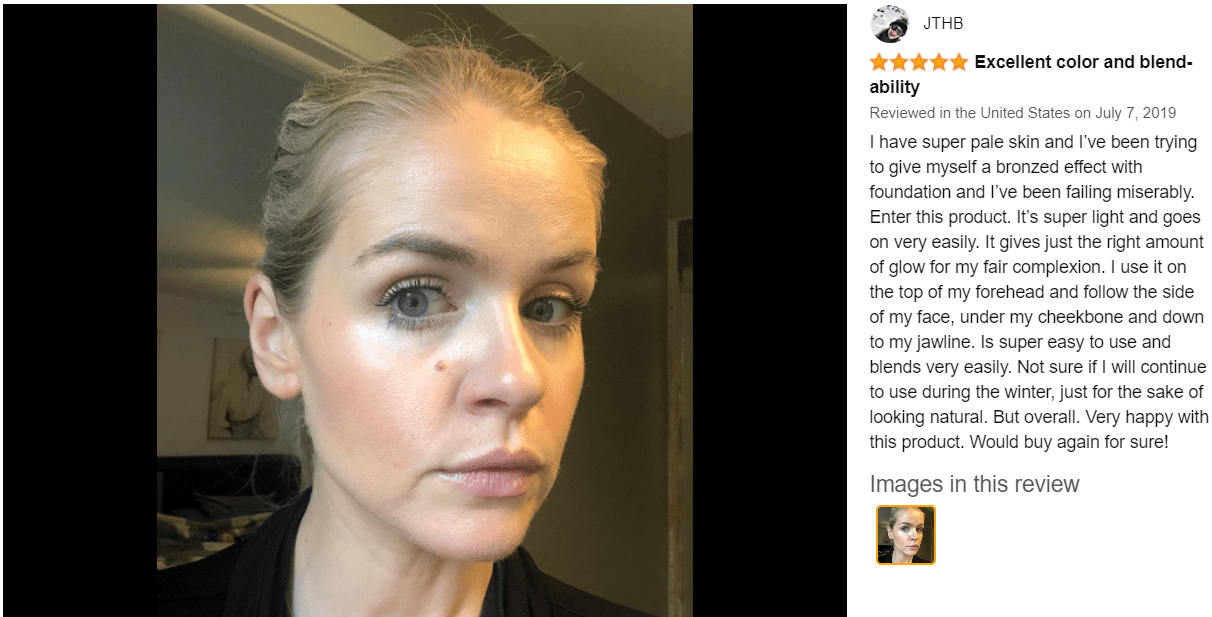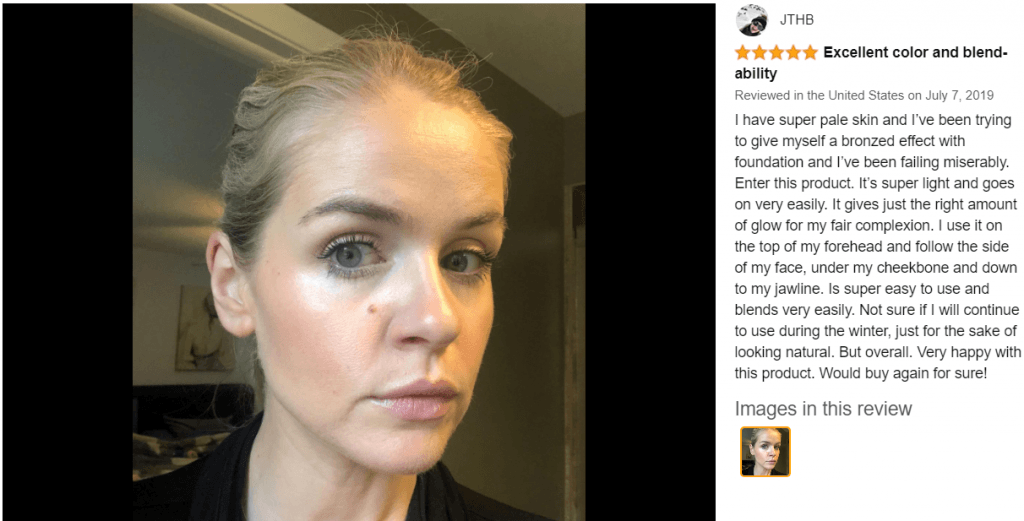 It comes in 4 shades, ranging from light brown to deep tan. I think the shade "sun-kissed" may work for cool undertones as it is dark peachy. The other shade, "sun tan," would go for neutral undertones as it has a natural brown color. Keep the initial strokes gentle for a light application, and gradually build up if you don't want that dark cast. It may be pricey for a drugstore bronzer. But, overall, I have a good experience with it whenever I use it.
Pros
Cruelty-free and vegan.
Argan oil in this face bronzer moisturizes the skin.
Has a good option in shades for fair skin.
Comes with a buildable formula.
It can be used as a contour as well.
Blends smoothly with the skin.
Gives off a light tan.
Milani Silky Matte Bronzing Powder - Sun Light (0.34 Ounce) Vegan, Cruelty-Free Bronzer - Shape & Contour Face with a Full Matte Finish
SOFT MATTE BRONZER: The soft, lightweight texture of Silky Matte Bronzing Powder seamlessly blends into skin without streaking to contour & shape your face with a natural glow.
AVAILABLE IN 4 SHADES: This powder bronzer is available in four different matte shades, ranging from light brown to deep tan, so you can find the shade that best compliments your complexion.
VEGAN, CRUELTY-FREE BEAUTY: Formulated with Argan Oil, this face bronzer moisturizes skin and helps reduce signs of aging for long-lasting wear. Formula is vegan & never tested on animals.
TIPS & TRICKS: Use as a contour, or lightly swipe it all over the face for a natural-looking sun tan. To prevent streaking, gently press powder onto face with Powder/Bronzer Brush while foundation is still wet.
WE ARE MILANI: Born in East LA, we've always been connected to the rich diversity of our neighborhood, because it's a place that truly embodies the melting pot of Los Angeles. We're not inspired by couture and top models. Our passion is real people, living real lives. Beauty is for everyone. No matter who you are or where you come from, we're here to fuel your self-expression with makeup for every shade, attitude, and ethnicity. No judgment. No exceptions.
Cons
Has fewer shade options.
The coconut scent of this bronzer may bug you.
Maybelline City Bronzer Powder
Maybelline City Bronzer Powder makes a slot in my top 3 favorite bronzers. I gifted it to myself on my last birthday without expecting much from it. To my surprise, this bronzer stands out due to many reasons. It gives me that light honey-like glow and is well-pigmented. I use it often, and it is highly underrated. The first thing that grabbed my eye was its low price. With the tag of a trustworthy brand and lovely shades, I couldn't budge from buying it.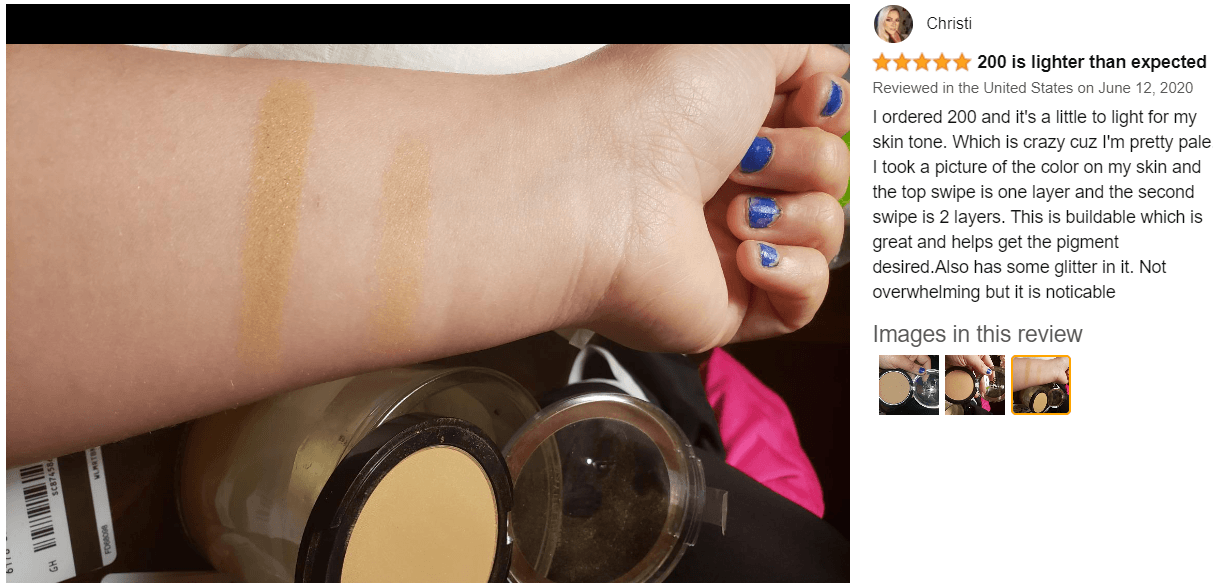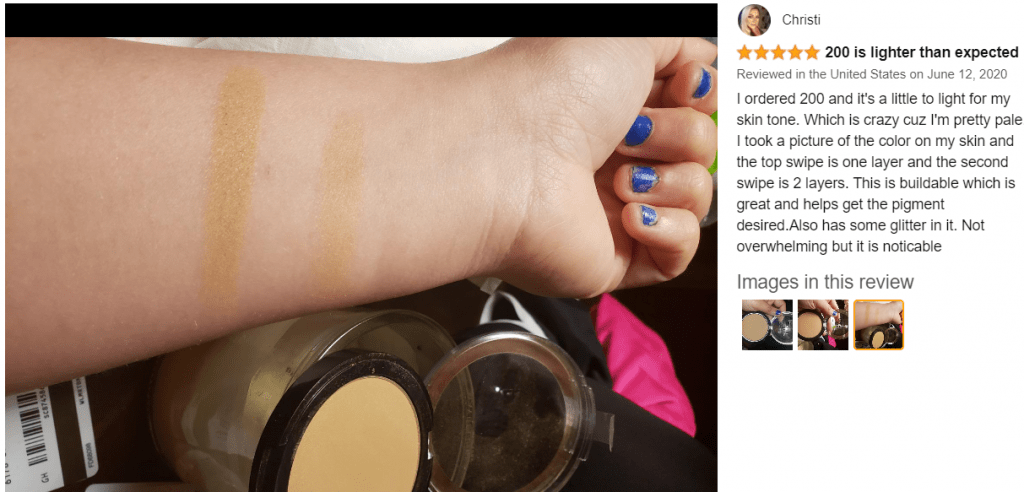 The shade '100' is the lightest available in the color range of this matte bronzer. I have a warm undertone and was skeptical, so I bought two shades, i.e., 100 and 200. The shade 200 is slightly darker, so I use it for contouring. I usually use shade 100 for my pale skin. But the darker shade 200 also looks excellent (like a natural tan) if I go with lighter strokes. If your skin is fair, opting for 100 (in winter especially) is recommended. If you are someone who gets tanned during summer, then "200" may work for you. Both shades complement fair skin.
Pros
Has the correct lighter shade that goes well with very fair skin.
Two-in-one feature of bronzer-cum-contour.
Gives off a soft finish due to its formulation.
Doesn't cast an orangish color.
Suits the oily skin type.
Long-lasting.
Sale
Maybelline New York City Bronzer Powder Makeup, Bronzer and Contour Powder, 100, 0.32 oz.
Introducing Maybelline's 1st bronzing and contouring powder to achieve a sculpted and sun-kissed glow
This bronzer and contour powder is made with micro-milled powder that is formulated with whipped cocoa butter for an ultra-soft finish
Get all over bronzing, soft and subtle contouring, or a natural makeup look with a velvety matte finish
This bronzer and contour powder is ideal for creating multiple makeup looks - accentuate your cheekbone contour or bronze all over
Pro tip- Create more natural and softer angles with the lighter shade or create more depth and dimension with the darker shade
Cons
Comes without a brush.
Not fragrance-free.
Physicians Formula Bronze Booster Glow
If you are looking for a bronzer that gives you a consistent honey-like glow, this bronzer may be on your wish list. This bronzer comes in light to medium shades and complements fair skin. The powder format makes it fit for oily and combination skin types. With the medium coverage, you may build up to your desired finish. It adds a natural radiance to your face.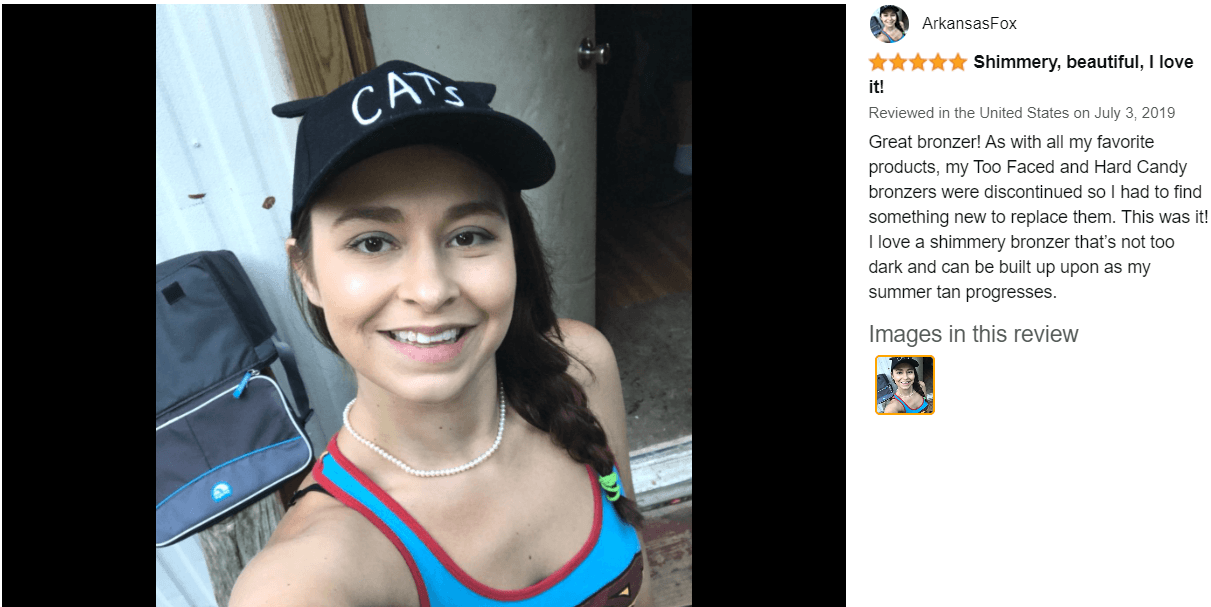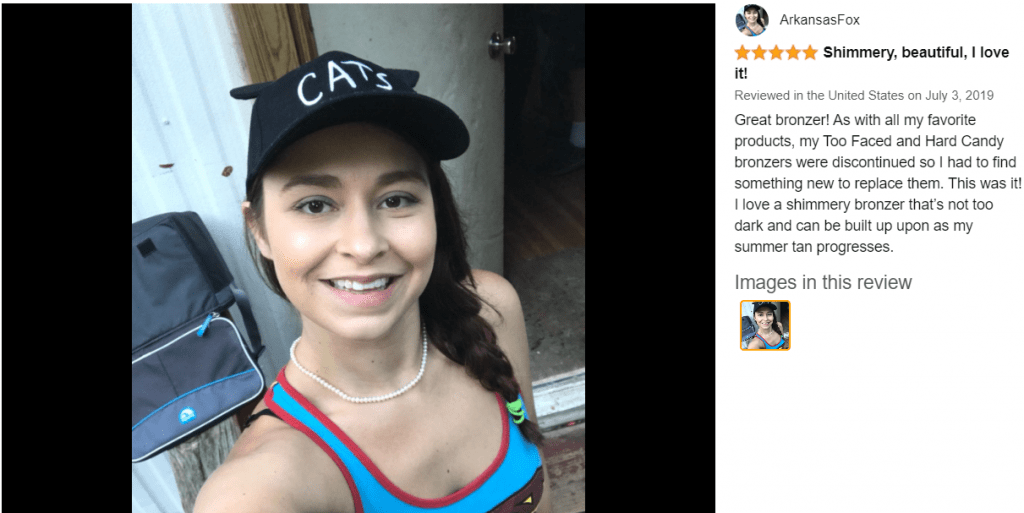 Pros
Good quality and budget-friendly.
Hypoallergenic and dermatologist approved.
Gives a soft-tanned look to your face.
Smooth and pigmented powder.
Cruelty-free and fragrance-free.
Blends easily.
Sale
Physicians Formula Bronze Booster Glow-Boosting Pressed Bronzer Light to Medium, For Sensitive Skin, Dermatologist Tested
BRONZE BOOSTER: This pressed powder bronzer provides an instant & lasting tan-boost that blends & builds easily to your desired level of bronze, gliding on smoothly for an even, healthy-looking tan glow.
BRONZER WITH BENEFITS: This bronzer is formulated with Glow Activators, an exclusive infusion of vitamins, moisturizers & antioxidants that provide mistake-proof Triple-Action Bronze Boosting.
EXPLORE OUR COLLECTIONS: We make a full line of beauty products for eyes, lips, face & skin care, from bronzer, concealer & foundation to eyeshadow & mascara, plus serums, eye creams & clay masks.
HEALTHY BEAUTY PRODUCTS: Every one of our products is hypoallergenic, safe for sensitive skin & eyes, & created without any of the 150 plus known harsh ingredients found in other personal care items.
Cons
The flat fluffy brush fails to pick up the powder needed for an apt application.
It is too shimmery and looks a bit extra.
Josmon Liquid Bronzer
This liquid bronzer can be used with a moisturizer to give your fair skin that perfect bronze glow. It comes in oil format, and given its shimmer finish, it can also be used as a highlighter stick. Your skin won't feel dry or flaky. You may even use it to contour and sculpt your face. It is gentle, long-lasting, and gives off a natural shine. A cushion applicator is at the tip of the product, so you can place your bronzer onto the skin and blend across with your fingers or a brush.

Pros
Cruelty-free and Vegan.
It can be used as a contour.
Gives off a light bronze glow.
JOSMON Liquid Bronzer, Cream Bronzer Stick, Moisturize Highlighter and Contour Stick Bronzer Long Lasting, Blendable and Lightweight Face lluminator Makeup, Vegan & Cruelty-Free, Bronzer Glow
- Highlight Bronzer Stick: This silky,creamy longwear liquid bronzer provides an natural and healthy sun-kissed glow that can be used on face and body. Features Ultra-refined pearl and soft-focus pigments that brighten skin tone and deliver a sun-kissed glow finish.
- Long Lasting and Lightweight Bronzer Stick: A silky, second-skin cream bronzer that easily blendable & buildable for bronze and glow face makeup, creates a lasting, natural bronzed look in any light. Lightweight saturated pigments blend easily and wear evenly.
- Perfectly bronze a Radiant Complexion: Buildable cream bronzer stick creates an all-over bronzed complexion or contour for a radiant, sculpted look. Shimmer bronzer leaves your skin naural-looking and sun-kissed glow all day.
- Magic cushion applicators: This Stick Highlighter easy to use with the soft cushion applicator to precisely create the perfect makeup, dispense product evenly, apply product directly onto the skin and use fingers, a sponge or brush to blend across your cheekbones, down the centre of your nose, browbone and cupid's bow.
- Cruelty Free Cosmetics: This Cream Contour is 100% vegan and cruelty-free, without Parabens. Gentle for all skin types and safe for daily use.
Cons
Not suitable for oily skin.
Phase Zero Cream Bronzer
Only a few have heard of this cream bronzer. One of my mates gave me this bronzer to try, and now, I like it. I have a combination skin type with the tendency to be dry sometimes. This creamy bronzer gives me that soft and moisturized texture. In my view, the shade "quad refill" flatters the warm undertone (that I used), while the shade "healthy-looking glow" goes well with cool undertones. For neutral undertones, "full-sized refill" may suit the most. You may need to go for more strokes to build up the coverage. And if you plan to wear makeup, pat the bronzer over your cheekbones with your fingers to give you a more defined, tanned look.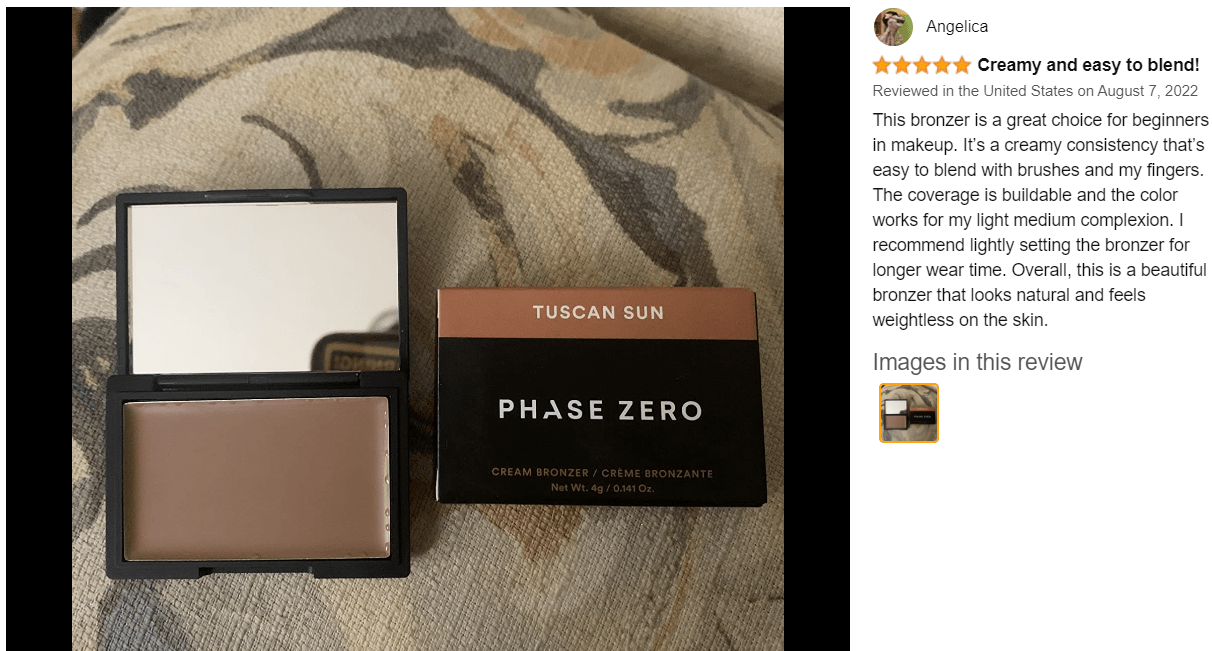 Pros
Suitable for folks with dry skin.
Lightweight and long-lasting.
Adds a clean sheer to the face.
Cruelty-free, paraben-free, and Vegan.
Phase Zero Makeup Cream Bronzer - "Tuscan Sun" - 4g / 0.14oz - Full Size Refill - For a Natural, Long Lasting, Healthy-looking glow
REAL SKIN FINISH: Phase Zero Makeup Cream Bronzer glides on effortlessly, allowing for smooth and precise application. Whether applied with a brush or fingertips, it blends seamlessly, creating a sun-kissed complexion with ease.
BUTTER LIKE TEXTURE: Enjoy the lightweight and creamy texture of Phase Zero cream bronzer. Its velvety formula feels luxurious on the skin, imparting a natural-looking warmth. The creamy texture ensures seamless blending, leaving no streaks or patchiness behind.
SUN-KISSED SKIN: Achieve a flawless sun-kissed finish with Phase Zero cream bronzer. Its formula delivers a radiant and healthy glow, enhancing your complexion with a subtle luminosity. The bronzer adds dimension and a natural warmth, leaving you with a sunlit
LONG-LASTING BEAUTY: Phase Zero cream bronzer offers long-lasting wear, staying vibrant throughout the day. Its high-quality formula ensures that the bronzer does not fade or become patchy, maintaining its fresh and sun-kissed appearance. Enjoy a bronzed look that lasts from morning till night
CLEAN, SKIN-FRIENDLY INGREDIENTS: Our highlighters adheres to Sephora Clean standards, making it guilt-free, cruelty-free, and vegan. The formula is free of parabens, phthalates, BHA/BHT, and gluten, ensuring that it won't irritate or clog your pores.
Cons
This cream bronzer may not go well with oily skin.
Benefit Cosmetics Hoola Bronzer
Okay! Whether you know it or not, Hoola bronzer is a well-known cult classic. The shade "Hoola Lite" is perfect for fair-skinned folks. It gives the full coverage that you are looking for. This powder bronzer is matte, and people have loved this product. So much so that the customer's feedback can speak for this bronzer's credibility all over the internet.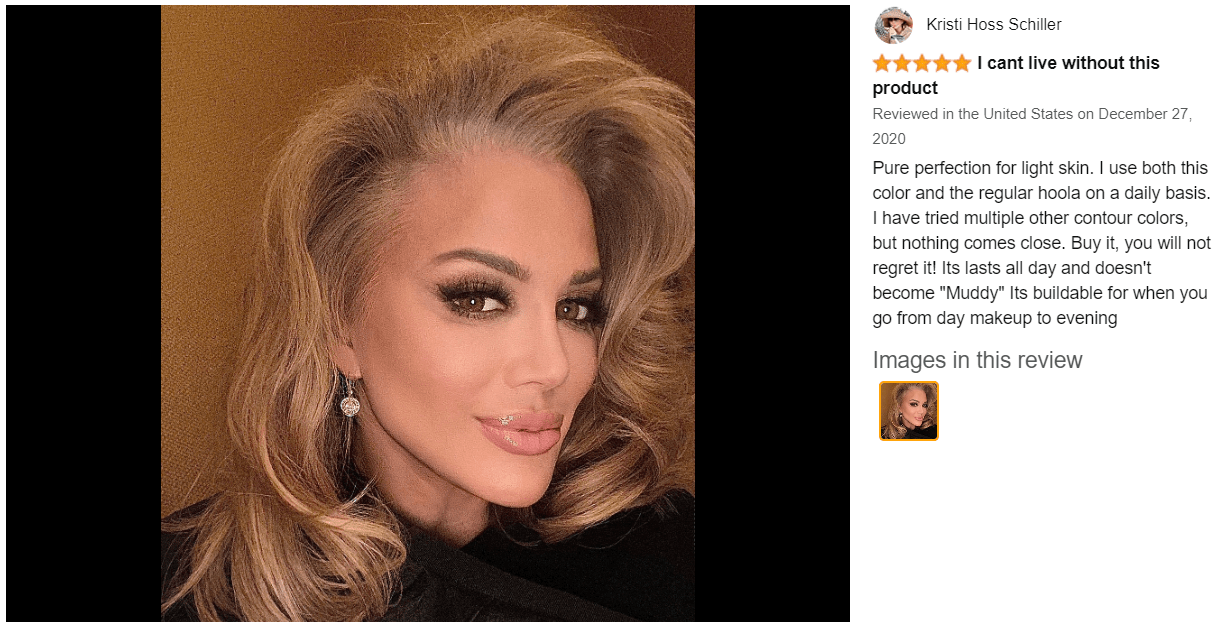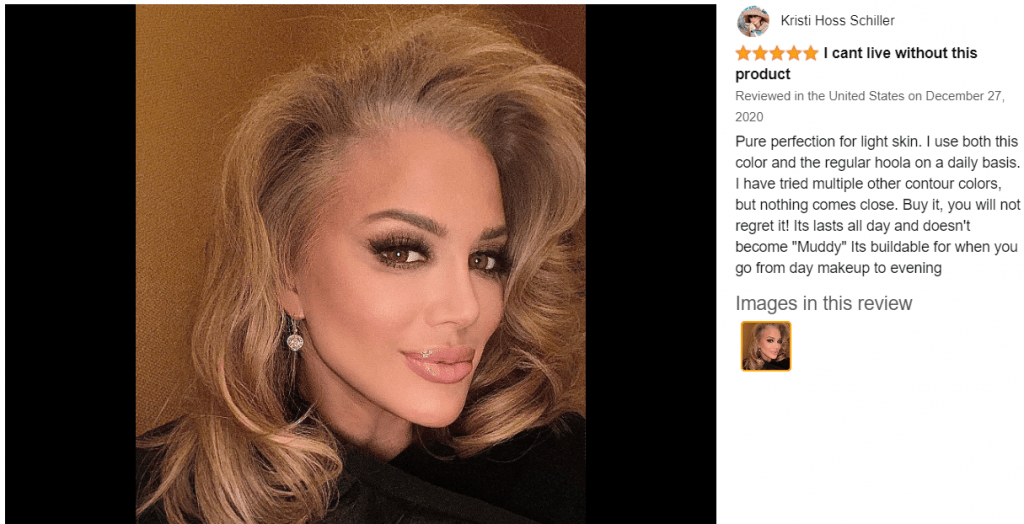 Pros
Aptly light for fair skin.
Gives a tan-less glow to your face.
No shimmer adds a natural finish to your skin.
Cons
It is a bit pricey, so I suggest checking out these Hoola Bronzer Dupes.
This shade is not suitable for cool undertones.
The new product's packaging does not contain a brush.
Fenty Sun Stalk'r Instant Warmth Bronzer
This is one of the best-sellers. I didn't mind adding this to my list. This Fenty Beauty bronzer's coverage is light, making it appropriate for more and more strokes. It blends easily and adds life to your pale skin. The shade "warmth" goes well with cool undertones. This light-as-air bronzer gives you the perfect sun-soaked glow that stays put all day.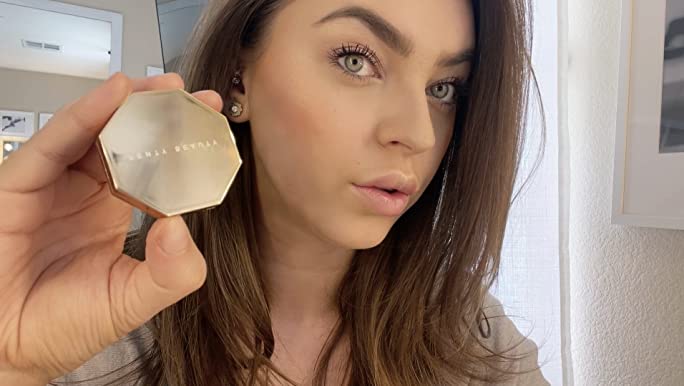 Pros
It does not leave a muddy or orange cast.
Looks natural and smooth on your face.
Long-wear and transfer-resistant
Fenty Beauty by Rihanna Sun Stalk'r Instant Warmth Bronzer Private Island
What it is: A long-wear, transfer-resistant bronzing powder in a range of groundbreaking shades, each carefully curated to bring all skin tones to life. Ingredient Callouts: This product is cruelty-free. What Else You Need to Know: This powder bronzer comes in a range of versatile shades to bring out the warmth in all skin tones. Smooth, creamy, and easy to blend, this light-as-air bronzer gives you a sun-soaked glow that stays put all day. Whether you're looking for warmth or contouring, it does it all with the perfect soft-matte finish.
Suggested Usage: -For an instant, all-over, bronzed glow, apply with the Cheek-Hugging Bronzer Brush 190 (sold separately). -For a more targeted application, contour with the Sculpting Bronzer Brush 195 (sold separately).
Cons
This shade is not suitable for fair skin with warm undertones.
Cover FX Monochromatic Bronzer Duo
As the name suggests, this powder bronzer comes with the two-in-one feature of matte and shimmer finish gripped side by side. Looking at the color, I feel "soft bronze" is dark peachy, soft brown. It comes in 2 shades of "soft bronze" and "rich bronze." While the former may suit fair skin with cool and neutral undertones, the latter may go well with warm undertones in light strokes.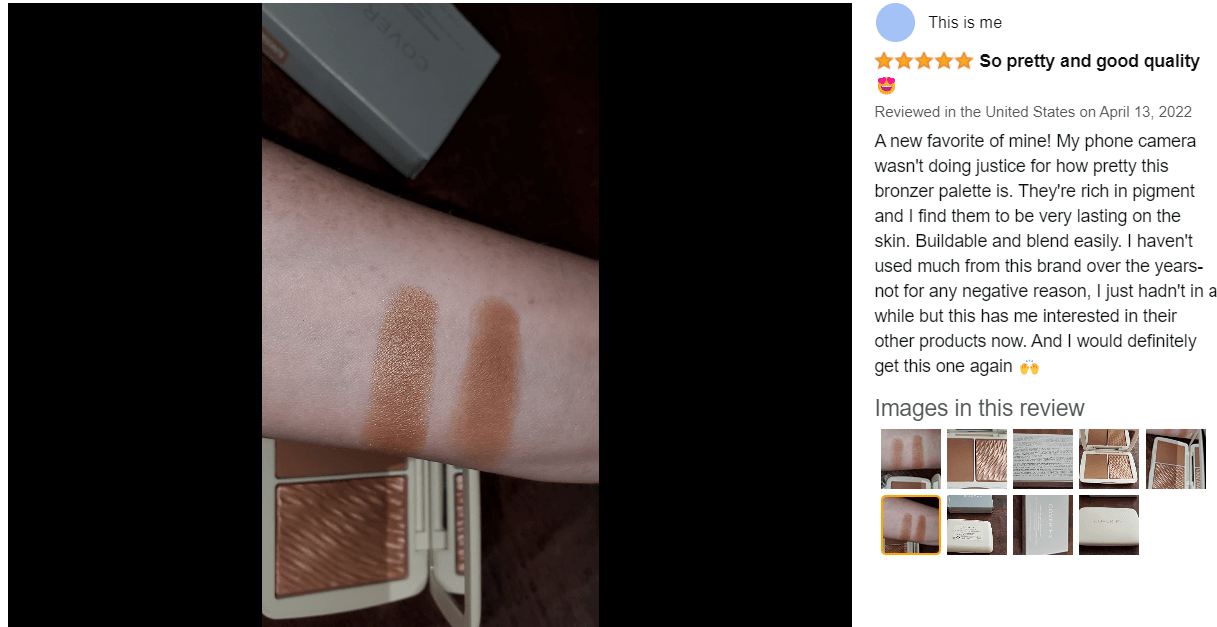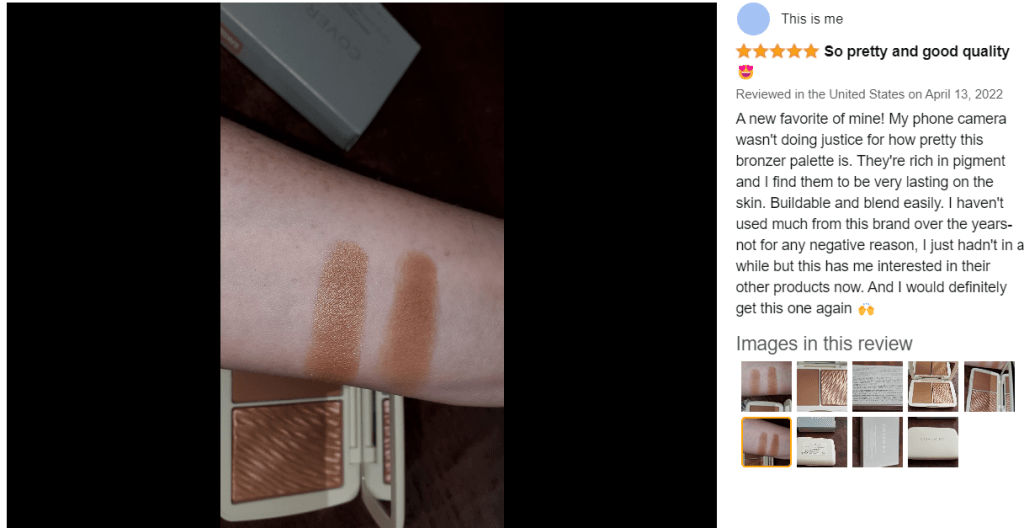 Pros
Comes with the dual benefits of a matte and shimmer outlook.
Vegan and Cruelty-free.
The vibrant color of this bronzer may suit your skin during summer.
COVER FX Monochromatic Powder Bronzer Duo - Sunkissed Bronze - Soft Matte + Luminous Shimmer Finish - Create Custom, High Impact Bronze Glow
THE PERFECT BRONZER DUO: Discover this matte and shimmer bronzer duo to illuminate and sculpt your face, now available in a neutral bronze shade for all skin tones.
INCLUDES MATTE & SHIMMER FINISHES: It's summer in a compact. This bronzer duo palette includes two coordinating monochrome shades, one shimmer and one matte, for creating endless glowing looks. Use one for your desired finish or layer them for multidimensional radiance.
ADD WARMTH & DIMENSION TO YOUR SKIN: Finding the right bronzer for you is an easy way to add warmth and dimension to your face. With this blush compact, there's no need to choose between a radiant finish and a soft matte one.
CLEAN, VEGAN AND CRUELTY-FREE INGREDIENTS: Like all Cover FX favorites, this bronzer duo is formulated with only the good stuff to be safe of your skin and friendly on the planet. We leave out the bad, so your skin can feel its very best.
HOW TO USE: For a natural sun-kissed look, use an angled blush brush to sweep the matte shade on the apples of the cheek, blending out. You can also blend a small amount along the hairline and temples or across the bridge of your nose for a sunkissed finish. For a luminous touch of highlight, top with the shimmer shade, or simply use the shimmer shade on its own.
Cons
Too vibrant of a shade for warm undertones.
Bare Minerals Endless Summer Bronzer
This bronzer comes in powder form with a natural finish type. The shade "warmth" goes well with warm undertones, and the other one in the shade "faux tan" can be paired up with cool undertones. Gently build up the powder on your skin for the desired level of pigment to display.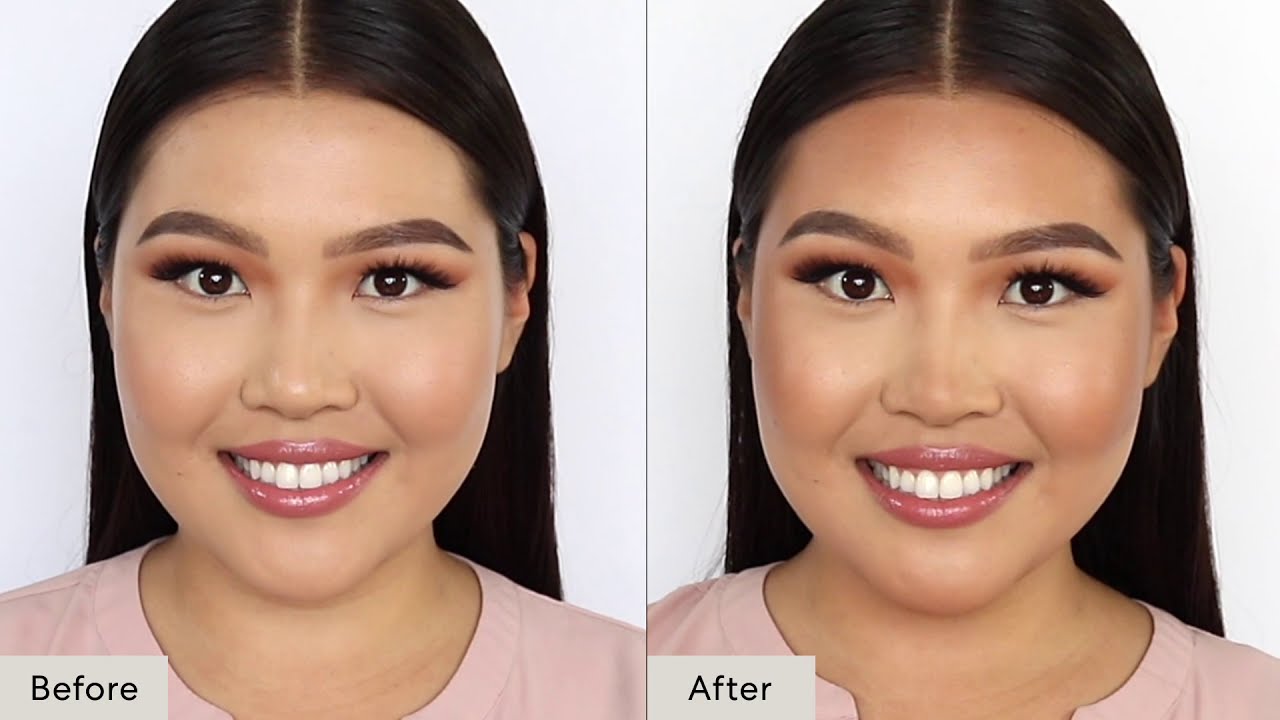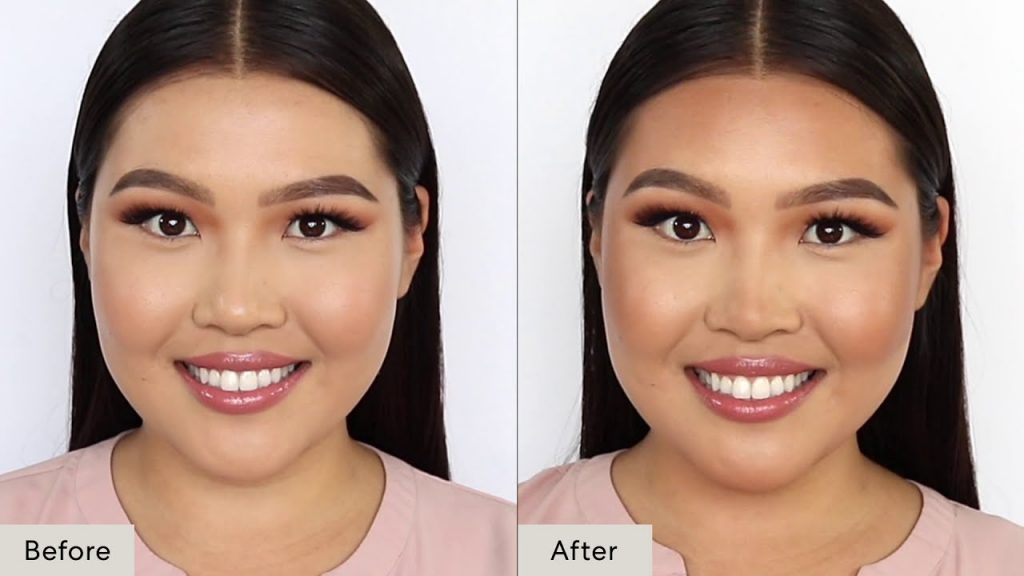 Pros
Mineral-based matte powder bronzer.
Refrains from leaving a patchy or streaky outlook.
Gives a natural sun-kissed look over time.
Travel-friendly and easy to apply. Cons
It may not be suitable for fair skin with neutral undertones.
Hourglass Ambient Lighting Bronzer
If you are okay with spending much and want to try something new on your fair skin, this bronzer may be the one. It has a buildable formula with medium coverage, so you can rest assured of the soft sun-kissed glow that won't look fake. It has a luminous and sheer finish that subtly highlights your face without making it look extra.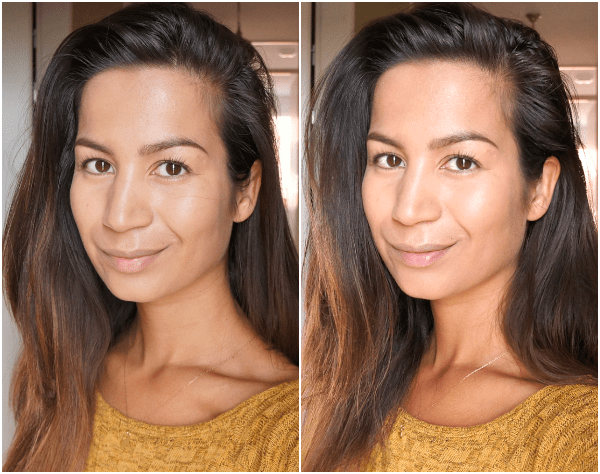 Pros
Lightweight and easy to apply.
Vegan and cruelty-free.
Radiant-finish.
Long-lasting.
Hourglass Ambient Lighting Bronzer in Luminous Bronze Light. Highlighting Bronzer for a Natural Sun-Kissed Glow. Vegan and Cruelty-Free.
AMBIENT LIGHTING BRONZER (LUMINOUS BRONZE LIGHT). A lightweight bronzer that delivers a candlelit warmth. The unique formula fuses a medium bronze shade with Ambient Lighting Powder in Luminous Light, a champagne pearl powder. Ideal for light/medium complexions.
FEATURES. While traditional bronzer can be flat, this buildable formula uses Photoluminescent Technology for seamless blending and color transitions. Its optically transparent particles manipulate and refract favorable light for smooth, even skin that looks enhanced, not masked.
HANDCRAFTED BLEND. Handmade using an advanced miscelare technique meaning to mix in Italian it provides the perfect balance of pigment and powder for a natural radiant finish with buildable color. Please handle with care because this blush is fragile.
HOW TO USE. Gently swirl the entire compact to pick up the perfect balance of pigment and powder. Lightly apply all over face to achieve a sun-kissed look. For a subtle contour, apply bronzer along the temples, hollows of cheeks and jawline.
FORMULATED WITHOUT. This bronzer is vegan and was not tested on animals. It does not contain parabens, sulfates, synthetic dyes, fragrance or nanoparticles.
Cons
It comes at an extravagant price.
FAQs | Best Drugstore Bronzer For Fair Skin
Generally, many of you have a lot of questions about this topic. So, I compiled the list of the most asked questions and tried answering them.
What is the best bronzer for pale skin?
All the bronzers mentioned above are excellent options for pale and fair skin. According to your undertone, select anyone from the list given above. And be rest assured of the color payoff, as none of these products leave an orange shade on your skin.
What is the best light bronzer for fair skin?
You should select a bronzer for your fair skin depending on your undertone (cool, warm, or neutral). I think the best light bronzer for fair skin would be Milani sunlight bronzer in the shade "sunlight." There are 3 other shade options to it. Check them out too!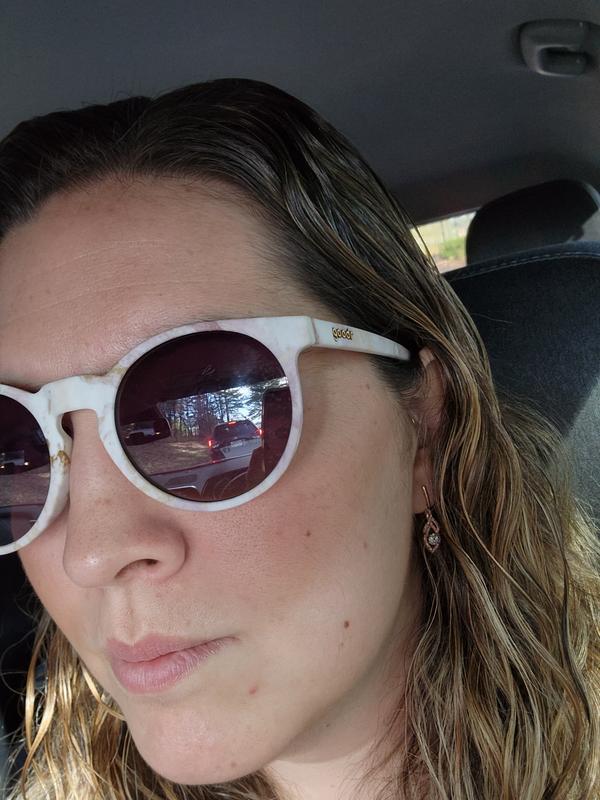 What is the best drugstore bronzer for fair skin?
Many drugstore bronzers pair up well with fair skin. It depends on you what finish you like the most. It may be matte, shimmer, or creamy. The best bronzer for you would be the one that goes with your undertone and mimics a natural tan on your face.
Where do you put bronzer on fair skin?
Generally, you apply the bronzer on the areas where the sun naturally hits you. It can be at the top of your forehead, nose tip, cheekbones, and collarbones. Even if you have fair skin, these application places don't change.
What is the best bronzer for fair skin with pink undertones?
Pink and bluish hues say that you have a cool undertone. And for fair skin with cool undertones, bronzers that give off light tan in beige or soft peach are the best options. You may try Maybelline City Bronzer in the shade 100.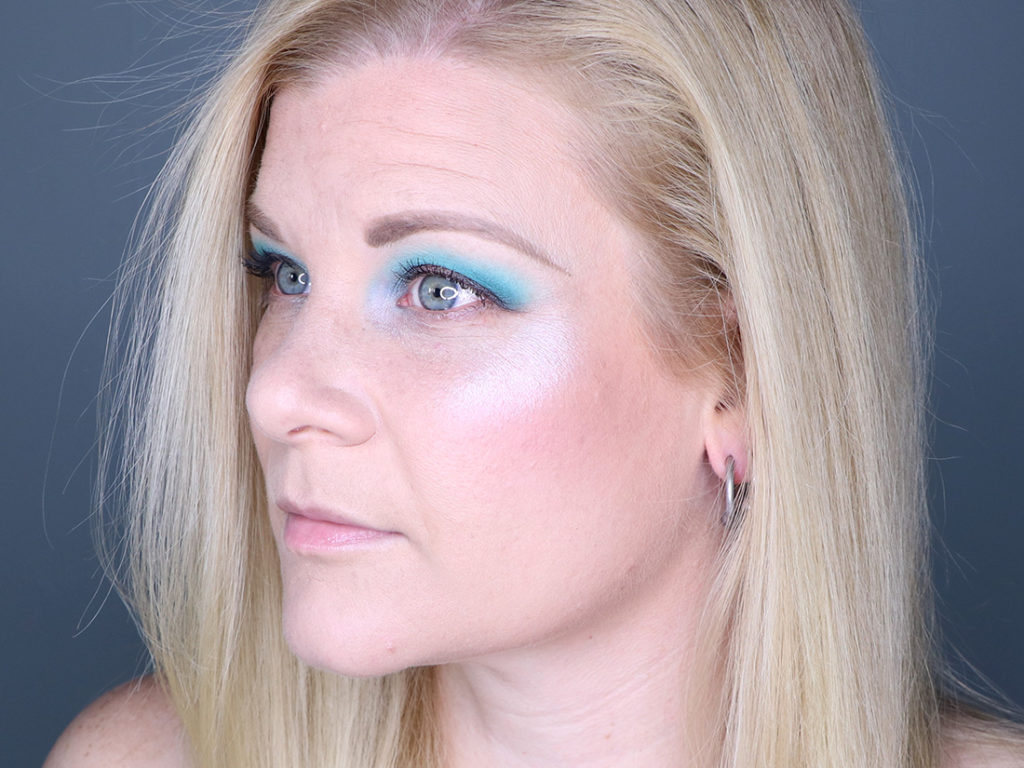 Should people with fair skin use bronzer or blush?
Using both bronzer and blush for fair skin is completely fine. You can choose any blush that would match your makeup. But fresh pink shades would look great on your pale and light complexion. A golden neutral shade of bronzers with buildable coverage also flatters pale skin the most.
What is the best drugstore bronzer for contouring?
You may use your natural bronzer shade to contour and sculpt your face. Build up slowly if you want to darken the coverage. Some experts believe that too dark a shade for contour might look artificial. You may opt for any above bronzers and use them interchangeably as a contour.
Closure
These are my top picks for the best drugstore bronzer for fair skin. All of the bronzers that are mentioned complement the fair skin. Check your undertone and confirm it once in the above ways. And then only proceed to make any purchase that ticks all your demands. I have thoroughly discussed all types of bronzers that go well with fair skin in all cases of varying skin types and tones. I am glad these choices are excellent and provide options to go with your undertones, and are budget-friendly. I wish you a happy buy!
Do you still have any doubts or want to add a missing piece of detail? Then, head down to the comment section and put your query. We will revert as soon as possible. 
Makeup enthusiast? Here's more for you:
I'm Sarah Abraham, the founder and co-author of Blushastic.com and a professional makeup artist. Beauty is more than just skin deep, and that's why I'm passionate about sharing my knowledge and experience to help people feel confident and beautiful on the inside and out.
Whether it's skincare, haircare, or fashion, my goal is to empower women to feel their best. With my expertise in the beauty industry, I strive to provide practical advice and tips that are accessible to everyone, regardless of their skill level or budget.