Hair care can be challenging, but Anomaly haircare reviews offer affordable options for those looking to achieve healthy, beautiful hair without breaking the bank. Anomaly products address hair issues, such as dry, damaged, and color-treated hair. These inexpensive haircare items are a game-changer since they deliver salon-quality results at home.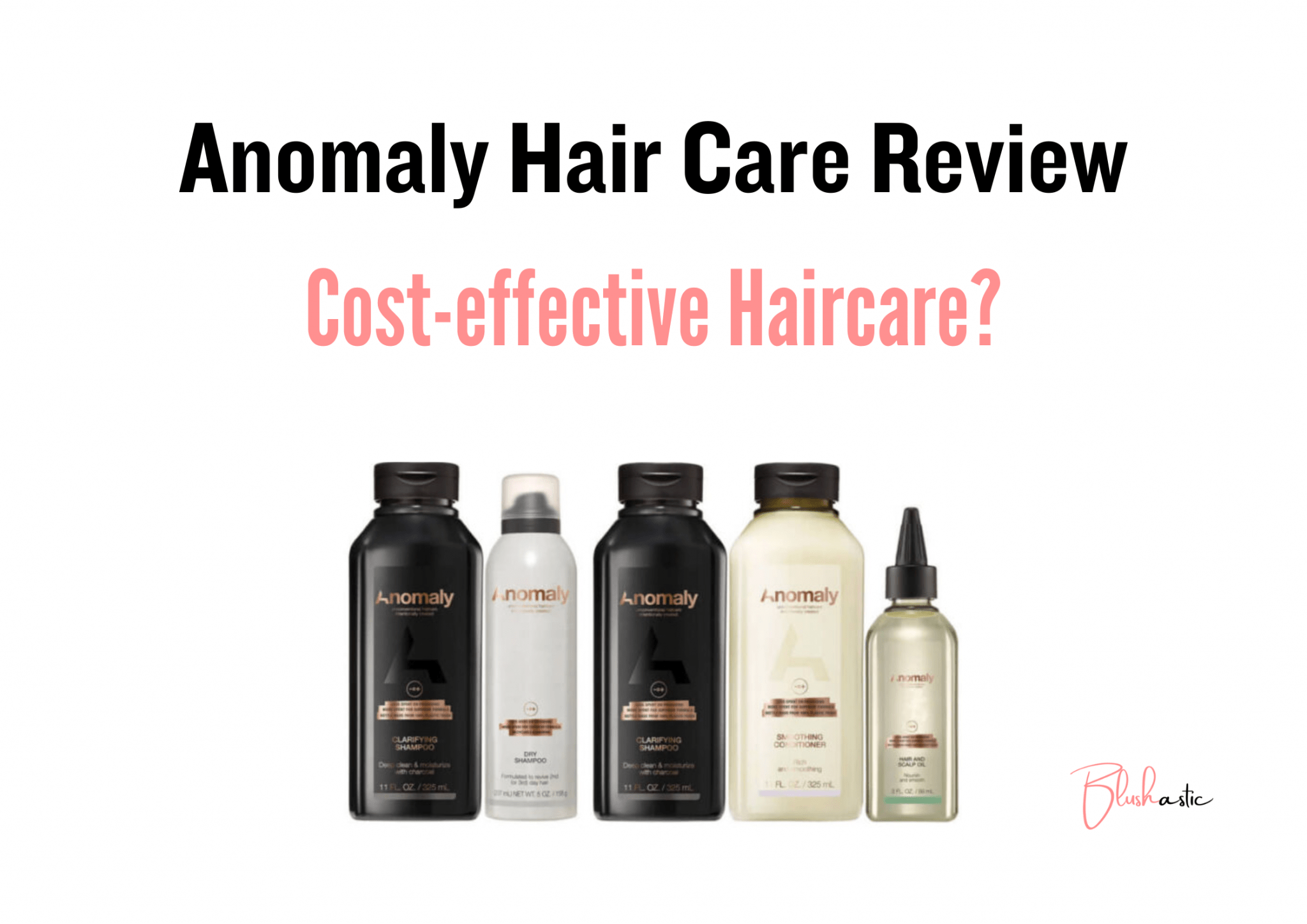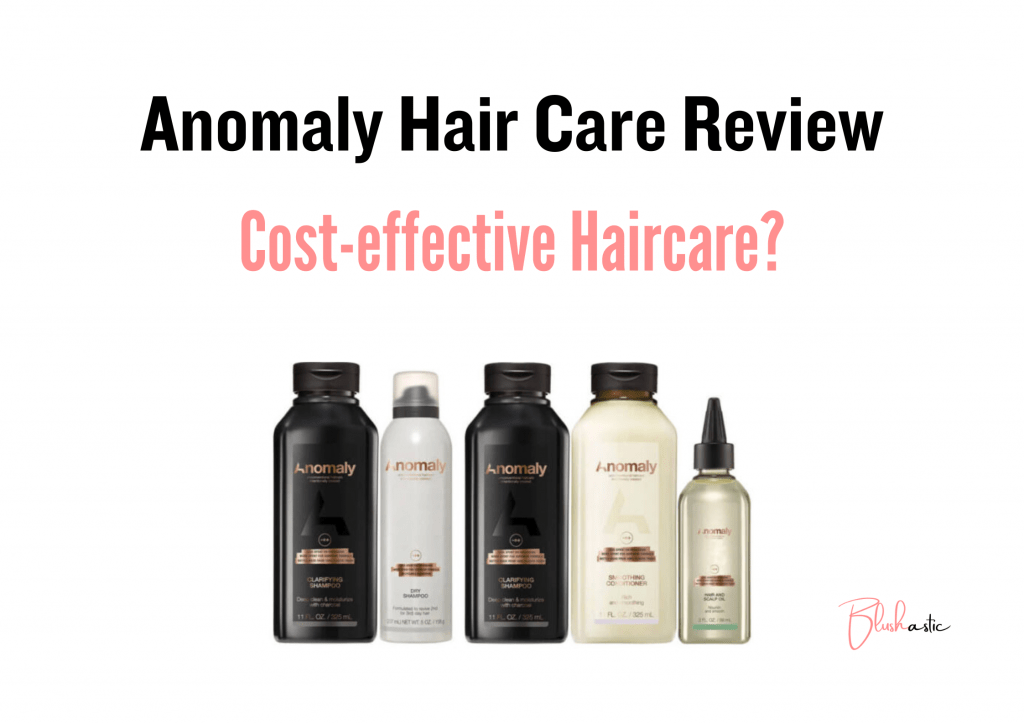 Anomaly products can help you attain your hair objectives, whether dry, damaged, or colored. So why spend a bunch on pricey salon treatments when Anomaly claims to help you get the same effects at home? So if that piques your interest, read these Anomaly Hair care Reviews to learn more.
Anomaly Hair Care Reviews | Wise Decision?
Priyanka Chopra Jonas is a gifted actress, singer, and producer famous in both Bollywood and Hollywood. In addition to supporting social problems, she is a UNICEF Goodwill Ambassador.
Chopra is a successful businesswoman and founder of Anomaly Haircare, a clean, effective, and environmentally friendly line of products without sacrificing performance. The company uses plastic trash in its bottles and updates its categories to give consumers the greatest hair day possible. They guarantee quality and sustainability by including a long list of components they don't use in their products and carefully selecting each one. 
As they incorporate plastic waste in their bottles and modernize categories, Chopra Jonas' dedication to democratizing beauty and positively impacting the world is impressive.
A thorough no-no list they maintain assures that no dangerous substances are ever utilized in their goods, and carefully selected ingredients guarantee both quality and sustainability. This company raises the bar for cosmetics by demonstrating that successful goods may be developed without endangering the environment or human health.
The Anomaly Clarifying Shampoo is a robust cleansing shampoo for greasy or oily hair. Its inclusion of eucalyptus extract and charcoal makes it the perfect solution for cleansing a filthy scalp. The shampoo has a fresh "men's" deodorant-like aroma and is formulated with vitamins E, glycerine, and panthenol to prevent dryness and scalp peeling. It is appropriate for oily hair since it reduces oil production, preventing dry and itchy scalps.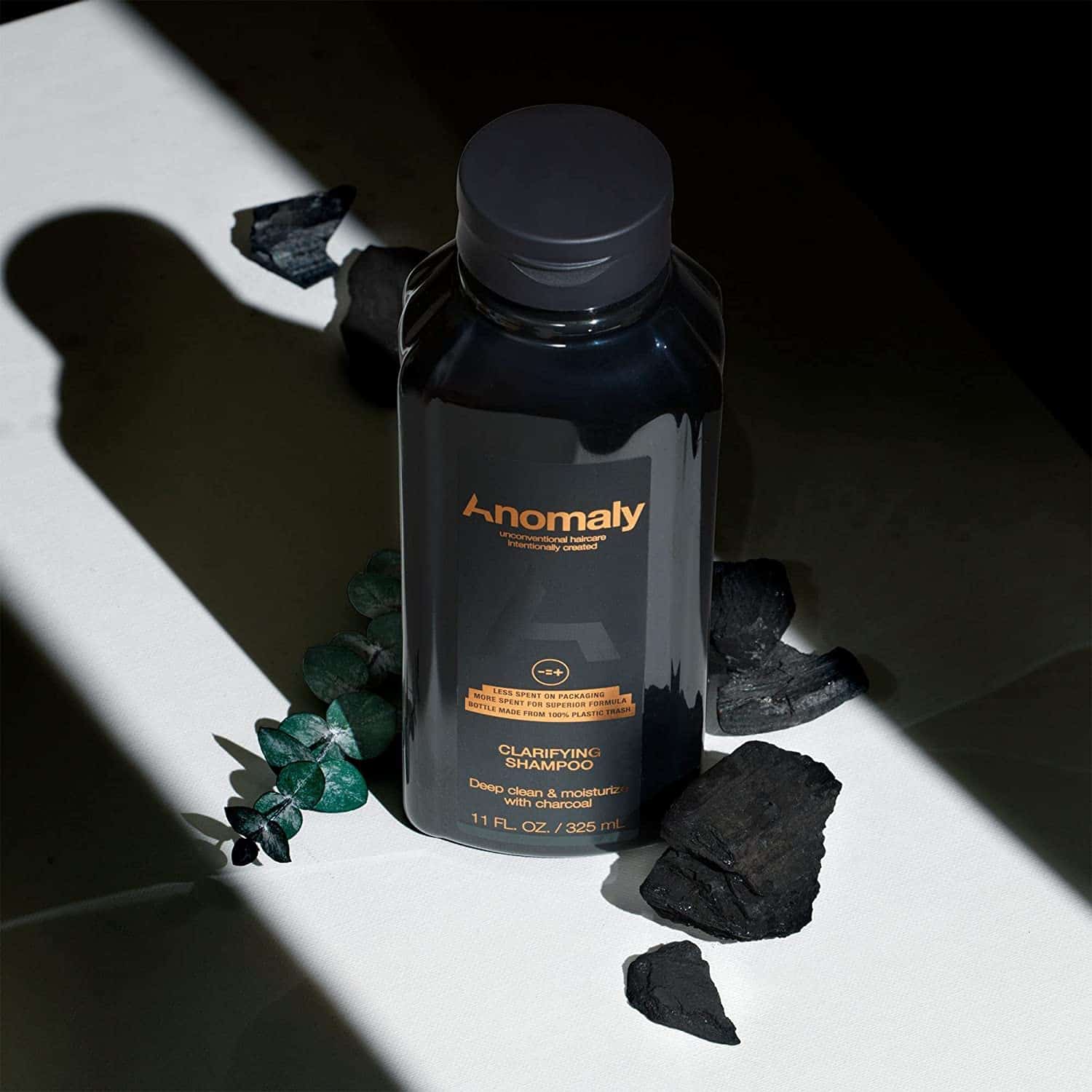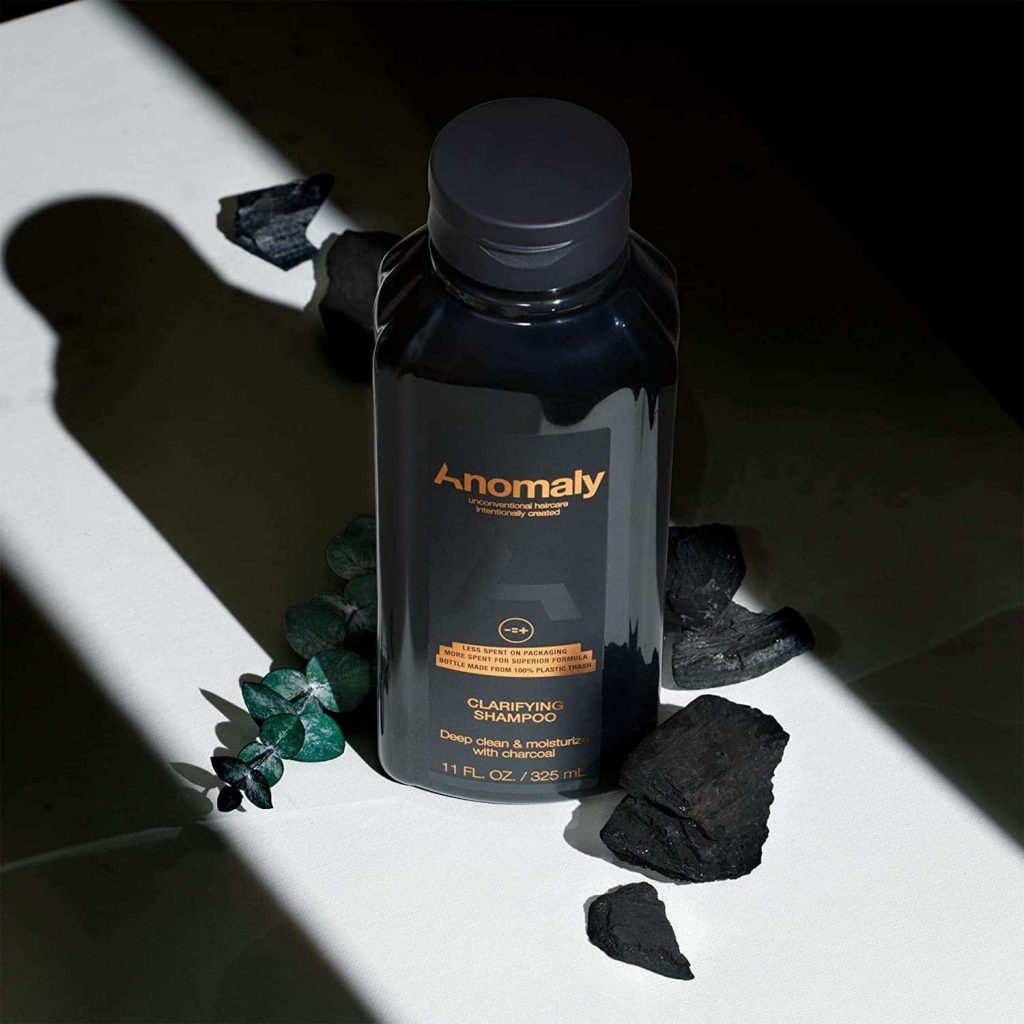 The shampoo maintains the cleanliness of the scalp while providing effective cleaning, making it a helpful tool for rinsing away oil after a thorough head massage. Clarifying shampoos for oiled hair should be produced by more companies, especially in India, where heavy oils are frequently applied to the scalp. Use five ml of shampoo for a full wash, massaging the scalp for two to three minutes before rinsing. If you use it without a conditioner, your hair will become frizzy.
Your scalp will feel soft and moisturized after using the Anomaly Hydrating Shampoo, a mild shampoo with a lightweight formulation. Aloe vera and coconut oil are used in the formulation, which offers a mild washing action without stripping your scalp. With zesty freshness and white blossoms, the shampoo smells like a combination of clarifying and mild washes. Although it doesn't make hair feel silky because it is not silicone-based, it does nourish hair over time.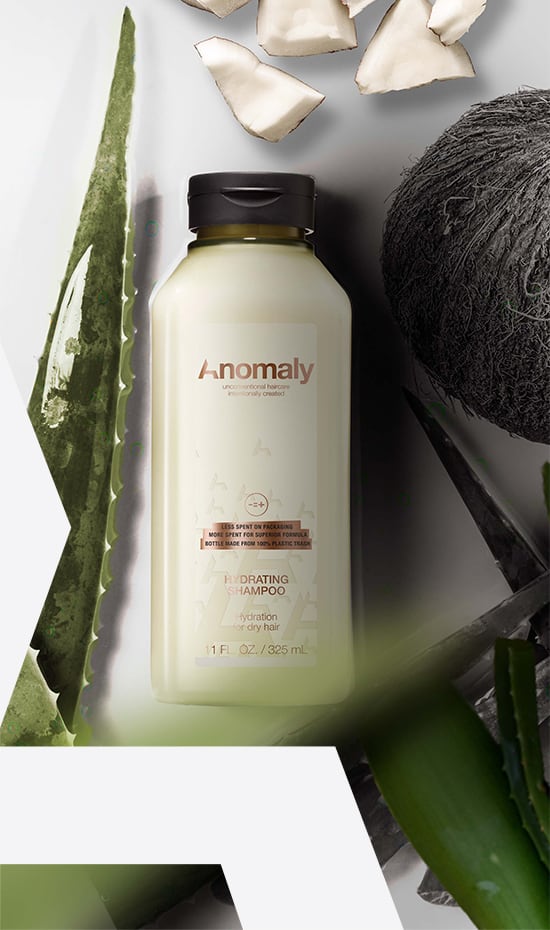 This shampoo works best on thick, coarse, curly hair types that are dry and have a rough texture. It is perfect for color-treated, damaged, and dry scalps because of its intense moisturizing properties, preventing hair from drying. If your hair is normal to dry, you can use it every day, but if your scalp is oily, prone to dandruff, or you have dandruff, you should not. The shampoo is nutritious for dry strands and gently cleanses the hair shaft; however, it should not be used on the scalp.
The Anomaly Gentle Shampoo is a mild, thick, gel-like shampoo for daily use. Its zesty flowery aroma is produced by grapefruit and rosemary extract. With no harsh surfactants or parabens, it is gentle on the hair and scalp. All hair types can use shampoo, eliminating buildup and sebum effectively without destroying additional oils or products.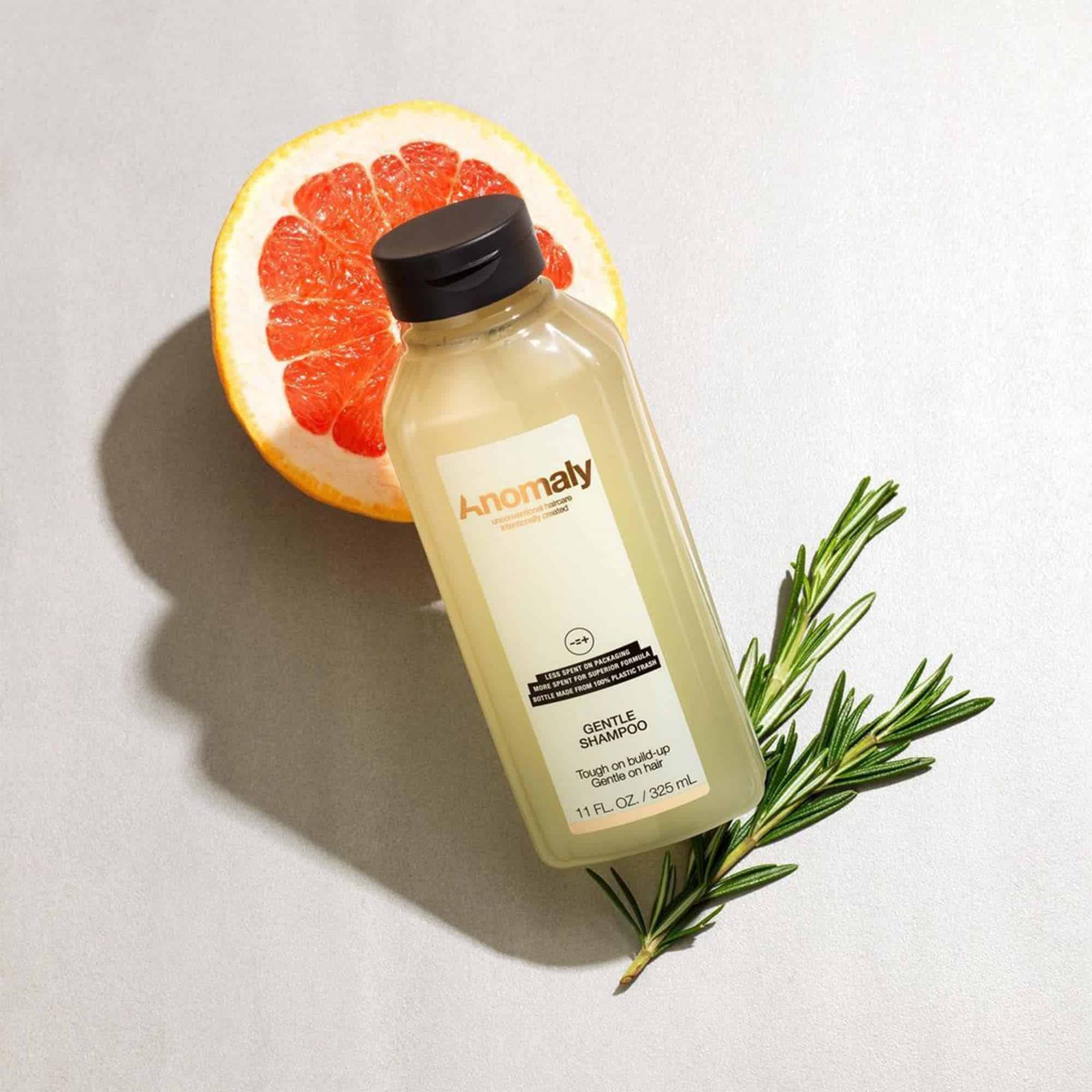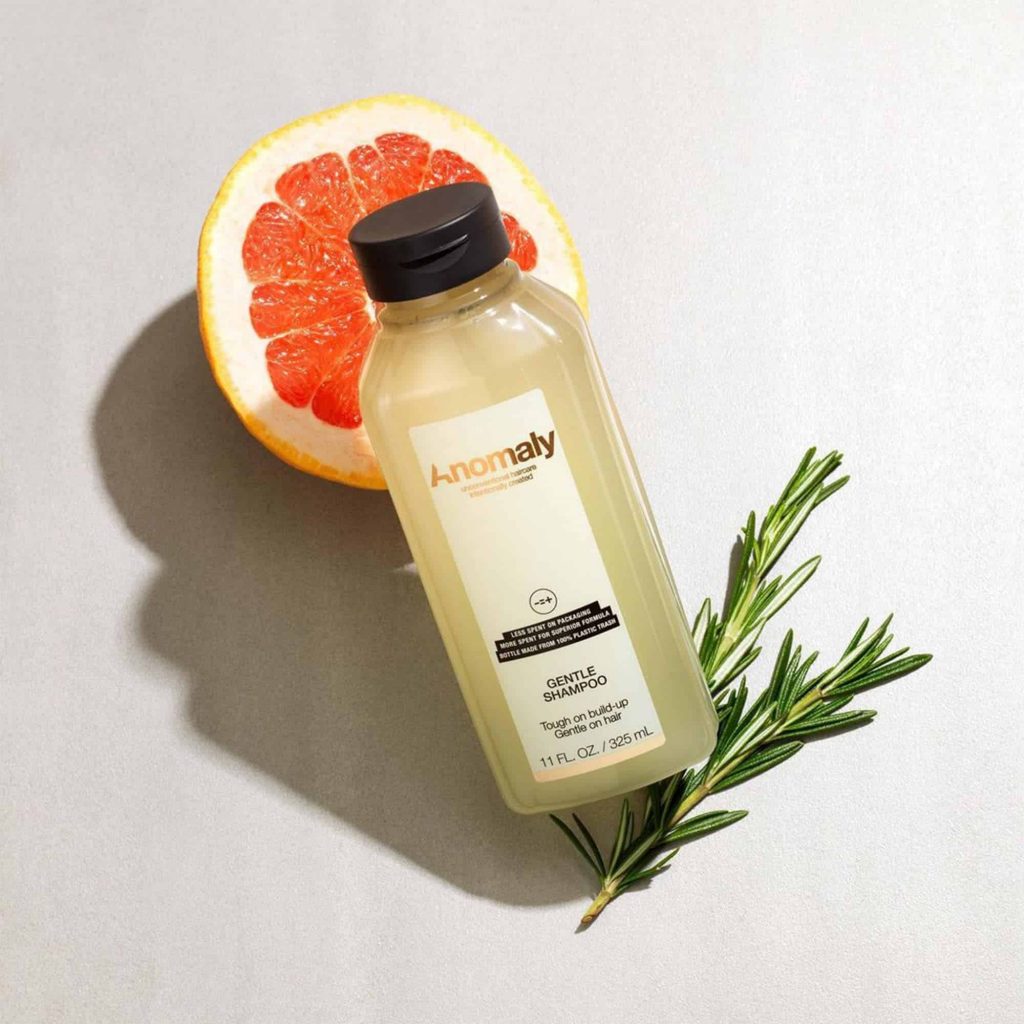 It can be used daily or when your hair feels normal and doesn't require further cleansing or conditioning. It is gentle enough to use when hair is listless and dry. With this shampoo, there is nothing to learn, and it may be used as you would any other shampoo, followed by your preferred conditioner.
Providing hair with movement and shine, The Anomaly Dry Shampoo is a transparent, oil-free, and lightweight product. Although it doesn't dry or leave roots oil-free, it gives hair some lift and lift, making it look respectable rather than overly oily.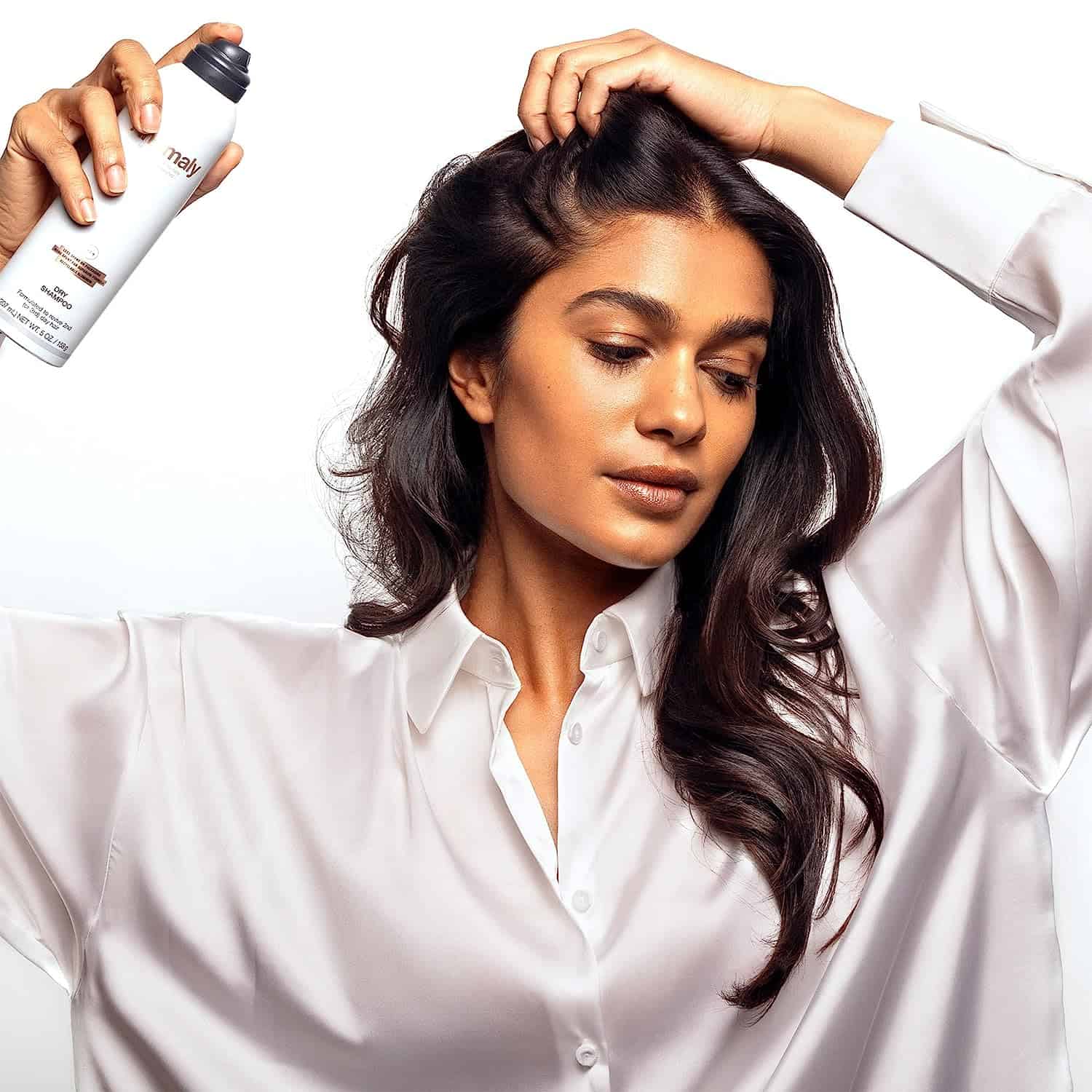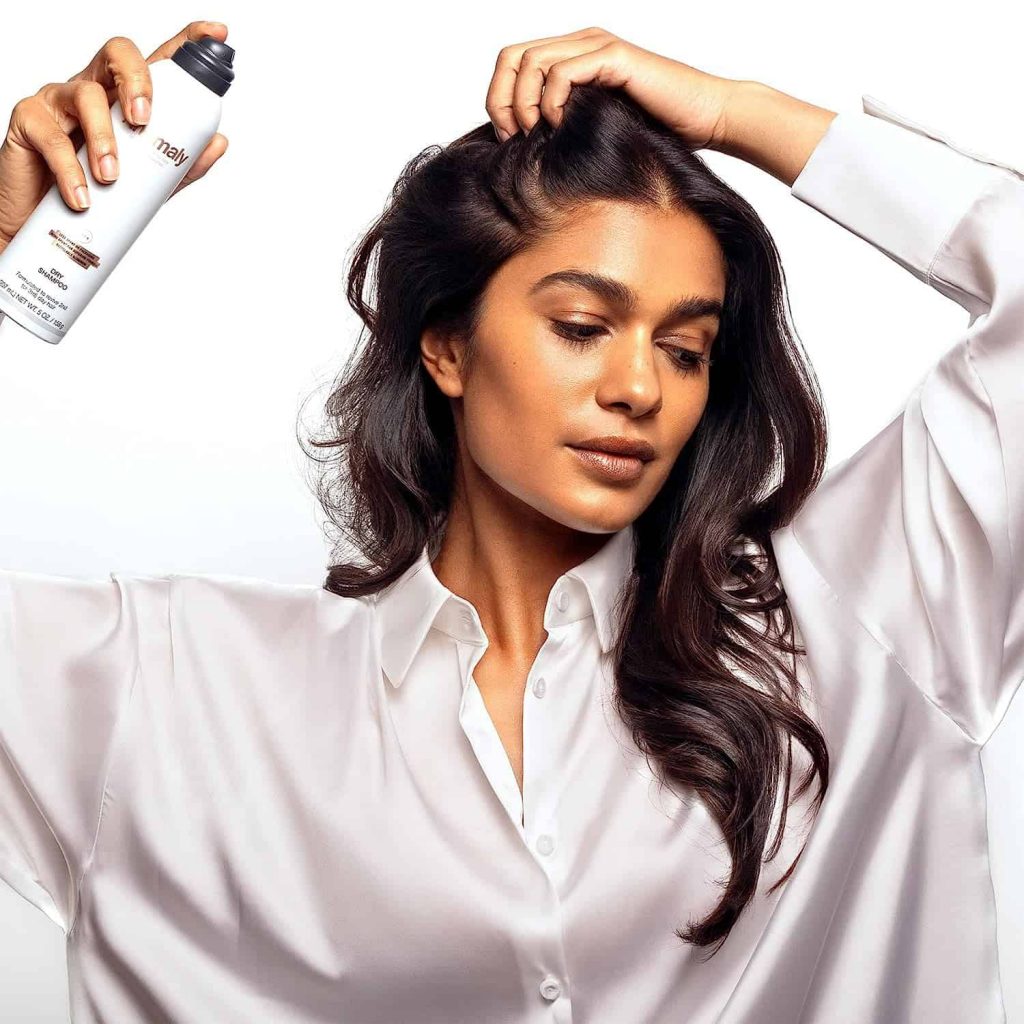 Tea tree oil stimulates and cleanses the scalp to encourage healthy hair growth. The formula's translucent rice starch absorbs oils and smells, keeping hair fresh all day. This lotion adds volume to the roots without leaving any white residue and blends flawlessly with all hair colors. With this must-have item, bid bad hair days by and welcome to presentable, abundant locks.
Castor and avocado oils are found in the hair mask called Anomaly Deep Conditioning Treatment Mask. Although it has a thick, creamy substance, after application, it feels light. After ten minutes, the hair felt hydrated, intensely conditioned, and weighted. This mask revitalizes dry and damaged hair with high hydration and nutrient delivery. It is a green hair care choice from 70% recycled plastic trash.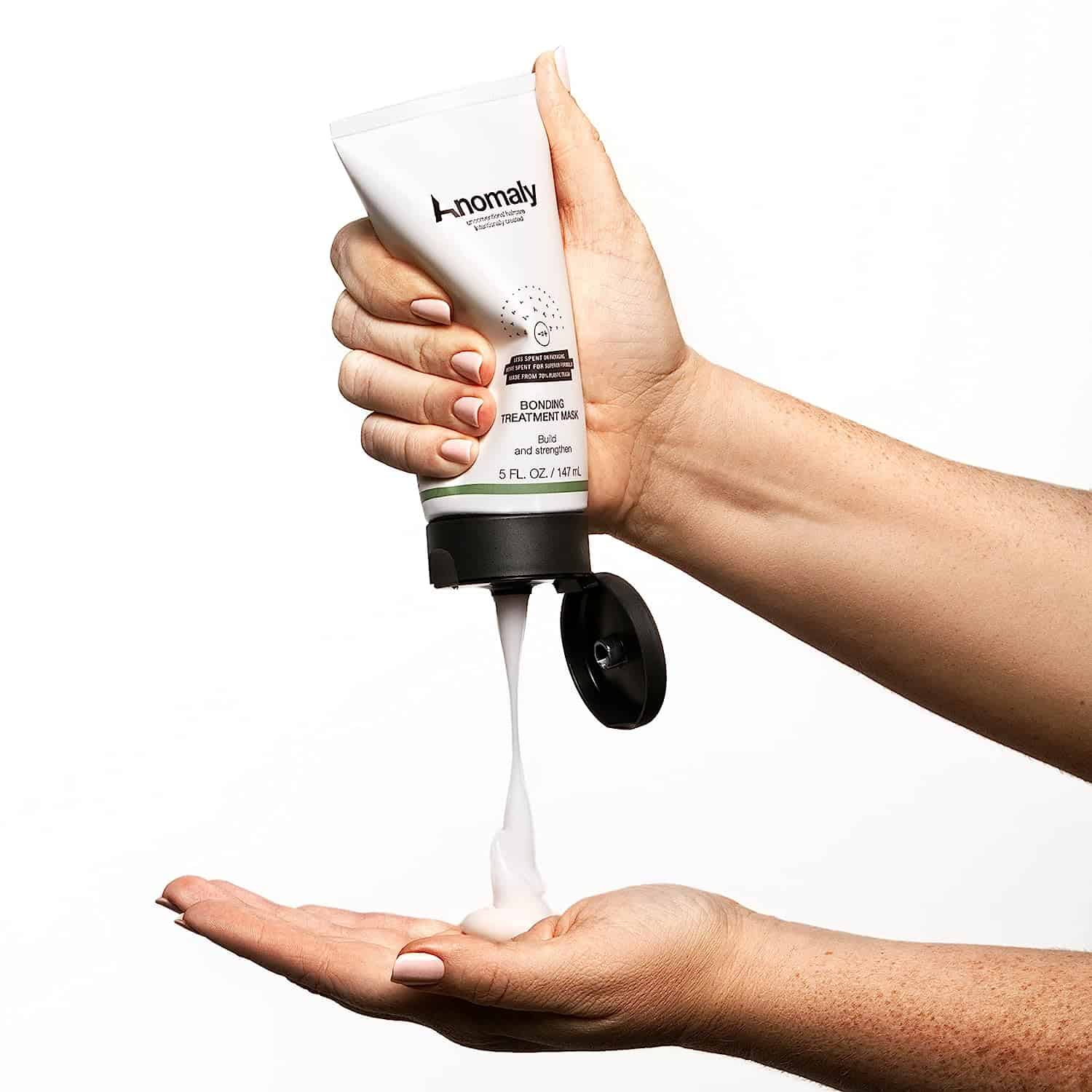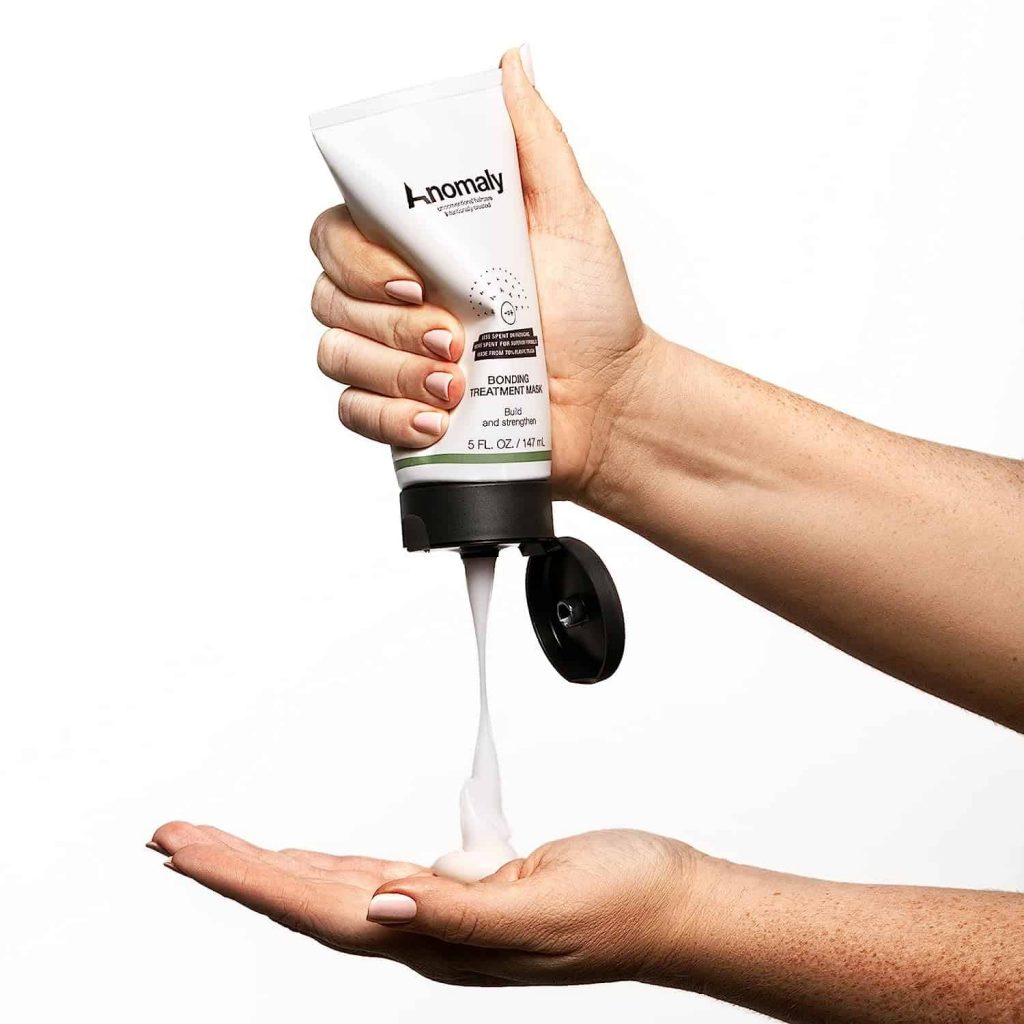 Omega-9 fatty acid and vitamin E-rich castor seed oil helps treat hair and enhance glossy shine. Avocado oil, high in beneficial fats, penetrates the hair shaft to strengthen, smooth, and shield it from drying out. These two oils work synergistically to provide hair healthier and more attractive results. The Anomaly Deep Conditioning Treatment Mask is a fantastic option for individuals looking for natural ingredients without endangering the environment.
Argan oil and quinoa are the main ingredients in the creamy, lightweight Anomaly Smoothing Conditioner. It nourishes coarse, curly, and dry hair, making it the perfect choice for people with oily or dandruff-prone hair types. It is difficult to spread due to its curd-like thick consistency, but it also has a lovely jasmine blossom scent. It works best in drier climates because it can weigh down hair in humid conditions.
After using a clarifying shampoo, squeeze a small amount of the product onto damp but not dripping hair. Use it far from the scalp and roots because it is thick, and coat the strands with it. If you have curly hair, apply it to the strands and comb your hair out while it's still on in the shower. The conditioner nourishes hair rather than smoothing out frizz, which is not its intended purpose.
Deeply moisturizing and nourishing, the Anomaly Shine Conditioner delivers high gloss and shine to lifeless, drab strands without weighing hair down. Apply the conditioner from the middle of the hair to the ends and keep it on for two to three minutes to give your hair the best possible hydration and nourishment. This produces a shiny, healthy-looking mane that is vibrant and springy. Because it is made with natural components, there is no risk of irritation or damage from regular usage because it is mild on hair and scalp.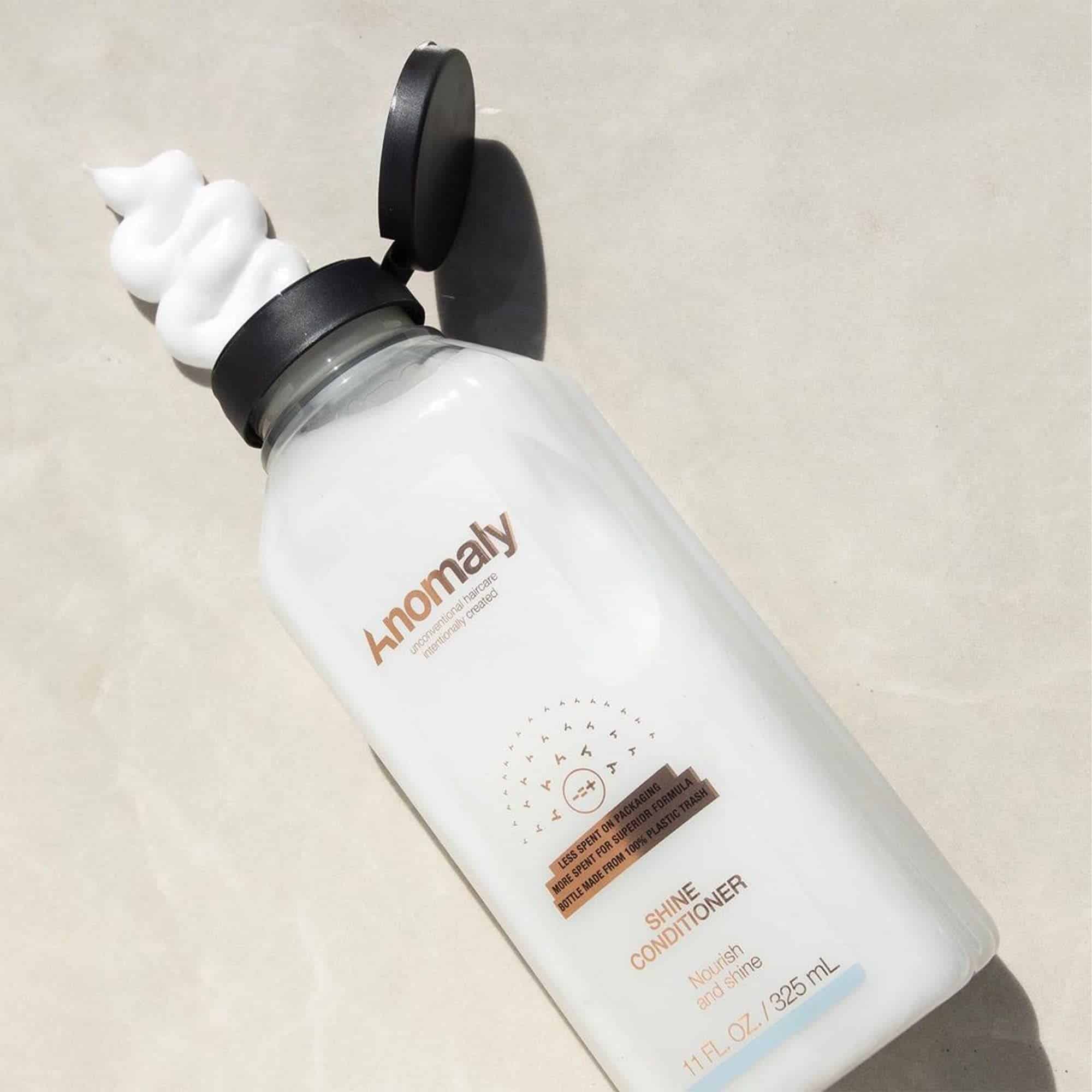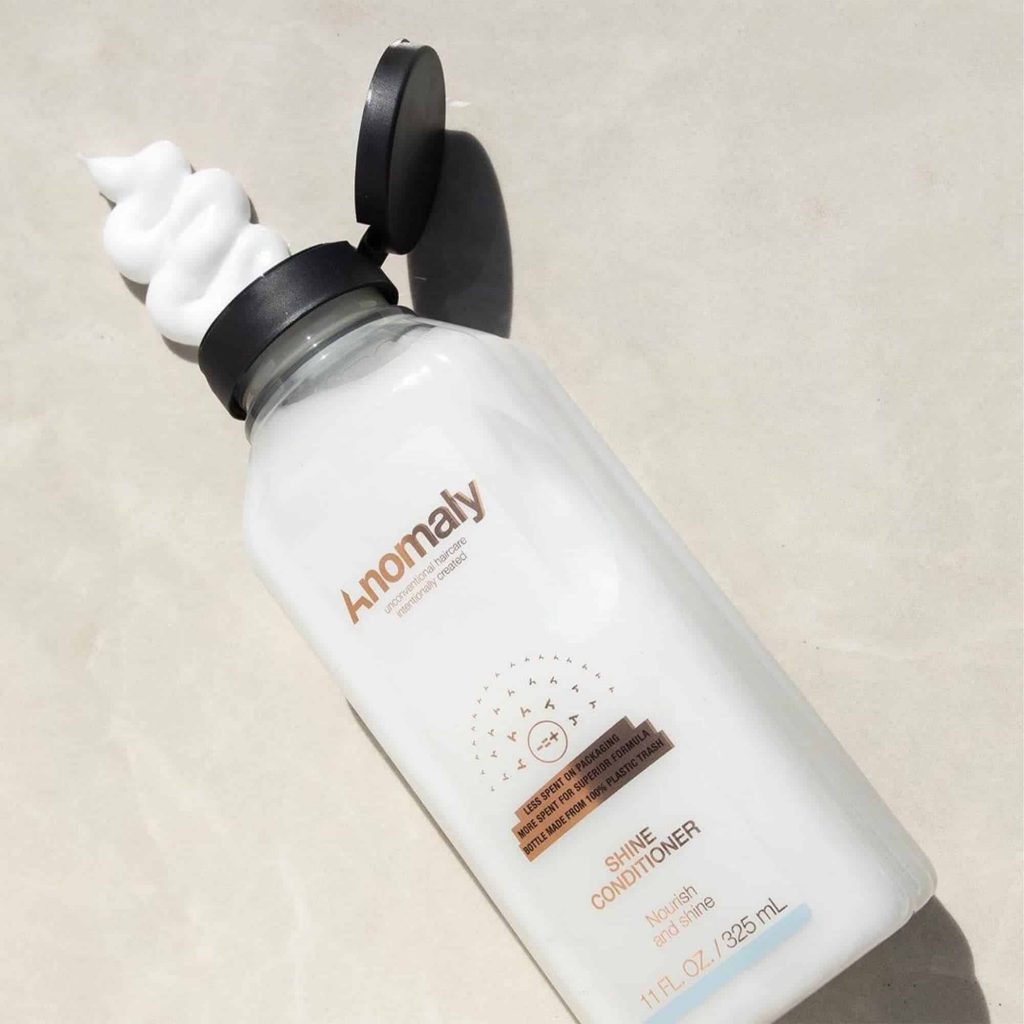 Whether your hair is dry, damaged, or colored, this Shine Conditioner will help bring back its radiance and beauty. Its special formula, which combines Murumuru butter and Jojoba oil, softens hair and seals in moisture, leaving it feeling exceptionally smooth and soft. Its vegan, cruelty-free, paraben-free, phthalate-free, sulfate-free shampoo, conditioner, hair treatments, and styling products are 100 percent clean and don't include mineral oils, SLS, or SLES.
The Anomaly Volume Conditioner is a multifunctional product that adds moisture, strength, and hydration to thin, fine hair. It contains sulfate-free, paraben-free, phthalate-free, silicone-free, mineral oil-free, dye-free, cruelty-free, and vegan rice protein, bamboo, and Anomaly Shine Sulphate Free Hair Conditioner.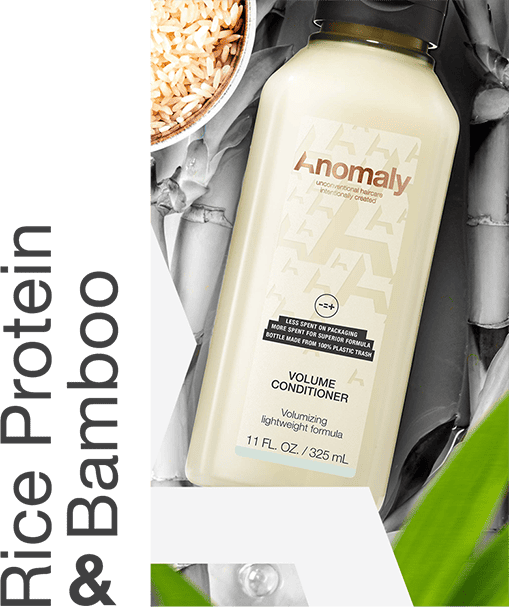 To hydrate, nurture, and mend damaged strands, the conditioner is made with water, cetearyl alcohol, cetyl alcohol, isododecane, isohexadecane, behentrimonium methosulfate, aroma, glycerin, maize starch, argan oil, and hydrolyzed quinoa. The conditioner comes in a practical fl oz amount, making it a great option for individuals who value ethical and environmentally friendly beauty routines.
Advantages
This line of hair care products is silicone-free and environmentally friendly.
The packaging is entirely recyclable and constructed of recycled materials.
The goods' nutrition is derived from healthy, natural ingredients like coconut milk and avocado oil, which are renowned for nourishing.
Over time, you can anticipate seeing a discernible improvement in the condition and appearance of your hair if you use this range consistently.
Disadvantages
Long-term usage of the items yields positive benefits in terms of hair strength and health, but they do not affect how the hair looks, which might be a deal-breaker for those who desire hair that looks smooth and shining.
These products have wonderful fragrances, but only the leave-in conditioner's perfume lingers; the others vanish too quickly.
Additionally, if too much leave-in conditioner is used, some consumers claim it might leave a greasy residue on their hair.
Even though these products are marketed as being inexpensive, $6 for a 325 ml bottle can still be fairly pricey when compared to other hair care products available.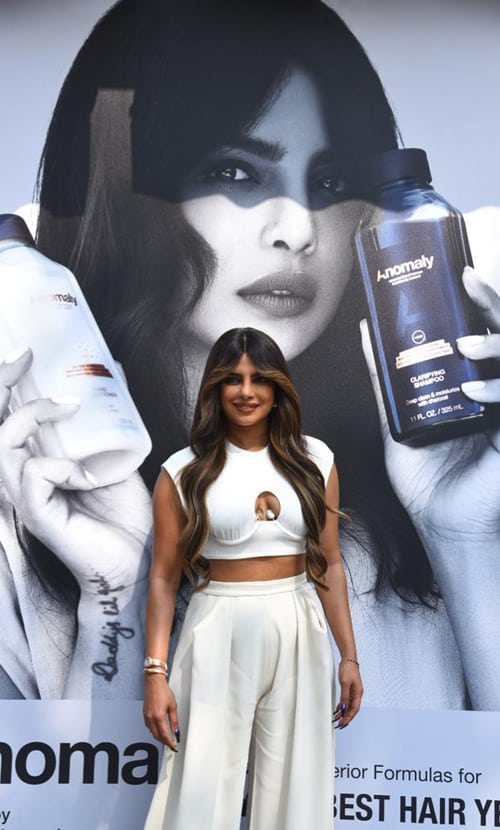 FAQs | Anomaly Hair Care Reviews
Why did Priyanka Chopra call her company Anomaly?
Chopra Jonas' philosophy that each of us is an exception in our own right and that our hair reflects that is the foundation of Anomaly, as the name suggests.
What is the second-richest celebrity-owned cosmetics company?
Cosmetify reported that Priyanka's brand Anomaly recently overtook Kylie Jenner's and Selena Gomez's beauty brands to become the second-richest celebrity beauty brand. Anomaly was released in India and the US in 2021 and 2022, respectively.
Is Anomaly curly girl friendly?
The combination, which contained 325 ml of each, was affordable at $6 per bottle and CG-friendly (free of parabens, sulfates, silicons, and mineral oil).
Closure | Anomaly Hair Care Reviews
Natural and organic products from Anomaly Hair Care are good for the environment, the hair, and the hair's health. The company's shampoos, conditioners, hair masks, and styling treatments for all hair types employ ethically and sustainably derived ingredients. Their special formulations hydrate and shield hair from deterioration from chemicals, heat styling, and environmental toxins. The recyclable and green packaging used by Anomaly demonstrates their dedication to sustainability. Many people are still afraid to buy hair growth supplements, and that's the reason haircare brands like Anomaly came up with such ideas to cater to your hair problems, and that too within your budget.
They aim to revolutionize the hair care sector by advancing moral behavior and developing efficient, earth-friendly products. By selecting Anomaly, you do more than take care of your hair—you help improve the world. Have you ever used any Anomaly products? How did it go for you? You can discuss your ideas with us; we value your visit.
Marilyn's deep interest in fashion, beauty, and lifestyle has led her to pursue a fulfilling career as a freelance writer and blogger. With her bachelor's degree in fashion design from the Fashion Institute of Technology, she has developed a keen eye for style and trends, making her well-equipped to offer valuable insights into the latest fashion and beauty trends.