What is your go-to solution for having voluminous lashes in just a minute? Conditions applied; you don't have false lashes for the time being, and there is no way of getting the one in such a short period. Without any second thought, you'll put on your hands-on mascara. We expect a product to give fabulous results while bringing in so much trust with it. But Lash Cosmetics Vibely Mascara claims to become a one-stop solution for two problems. Without beating around the bush, let us unfold the truth in this article with some genuine Lash Cosmetics Vibely Mascara reviews.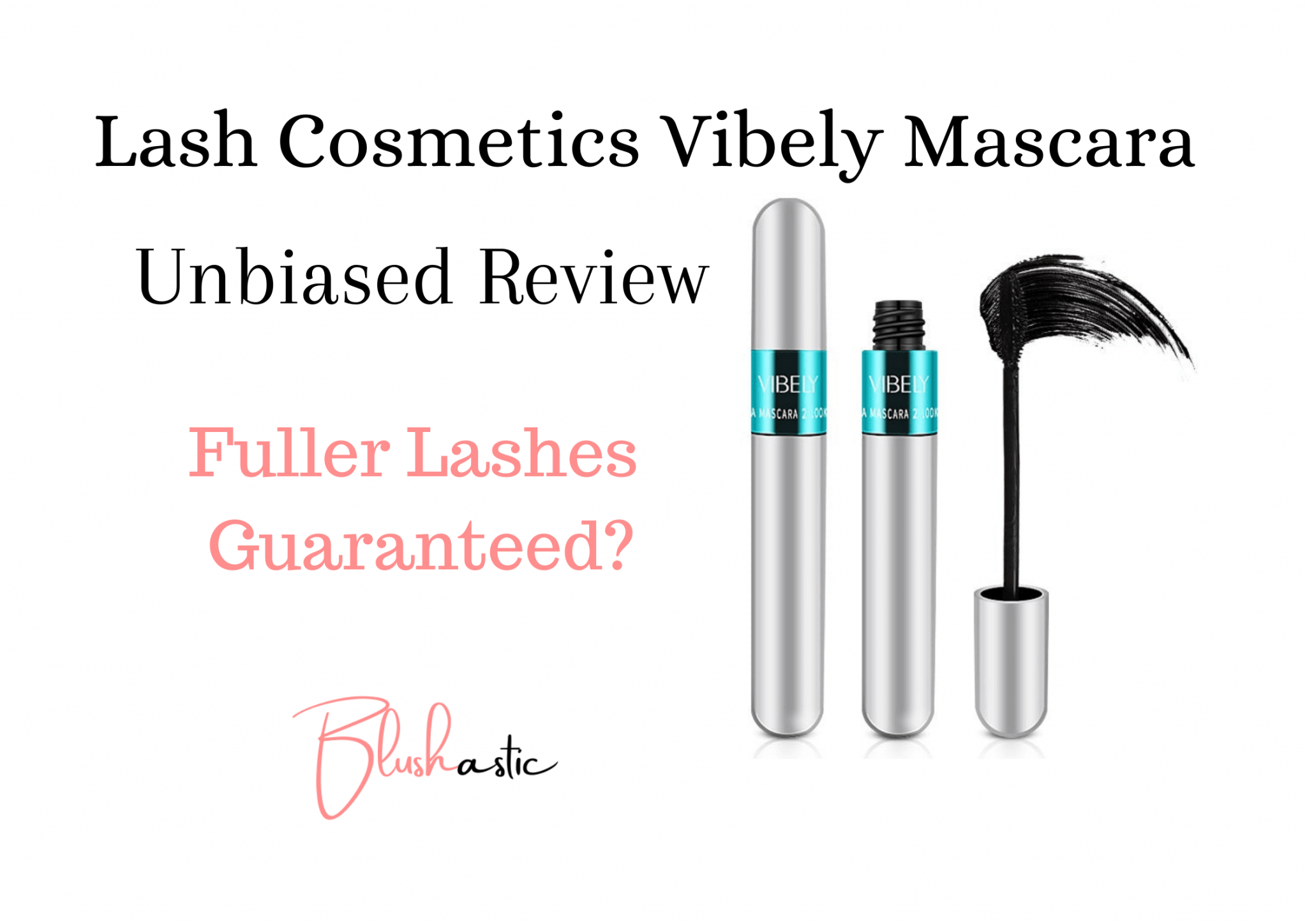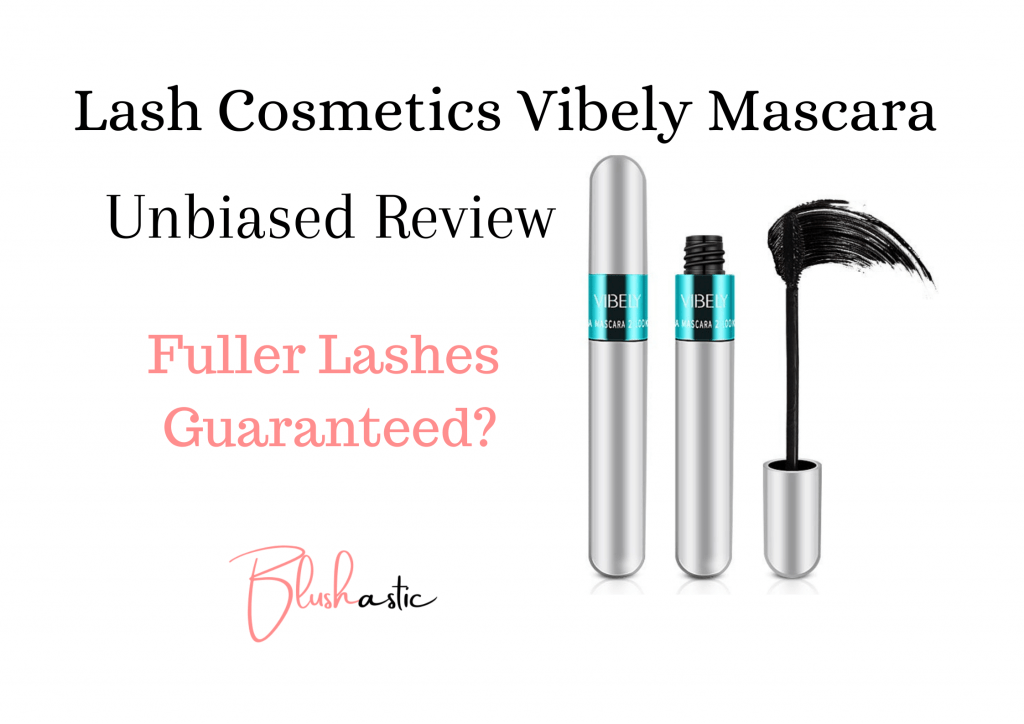 The eyes are the most sensitive organ of the body. Therefore, while bringing any product close to our eyes, we want it to be of much credibility. A product suitable for our eyes is affordable and has no side effects is difficult to find. Lash Cosmetics Vibely Mascara claims to have all such features. Are these claims real or bogus? Let's see.
Lash Cosmetics Vibely Mascara Reviews | Fuller Lashes Guaranteed?
Lash Cosmetics is based in New York City. Their objective behind the formulation of this vibely mascara is to manufacture a product that performs the role of both mascara and eyelash thickener. Designed with two brush options, they provide a perfect look for each occasion, whether a party or an office look.
Sale
2 in 1 Mascara 5x Longer Waterproof Lash Cosmetics Natural Lengthening and Thickening Effect No Clumping Superstrong Magic 4d Silk Fiber for Vibely Mascara Makeup
Instantly creates beautifully dramatic and bold lashes with Vibely Mascara. Designed to lengthen and thicken lashes up to 5x, this long-lasting waterproof formula gives you all day wear. With two brush options for your desired look, enjoy our stunning, volumizing look.
This ground breaking mascara powered by technology that won't clump, flake, or smear. No smudges, no residue, waterproof and long-lasting.Try our silky, feathery smooth formula that gives you a natural look.
Dual-Brush design for two incredible looks. Whether you're going for thick and full or long and lean, with Vibely Mascara you don't have to pick just one. Provides volume, separation, and length - The brush bristles are spaced evenly to help separate for longer-looking lashes.
Intense, dramatic volume & length, making them up to 5x thicker and longer. Extend your natural lashes to stunning lengths. 4D Silk Fiber Eyelash Mascara is deeply pigmented and instantly creates stunning Lashes
Upgrade your mascara! The enhancing 4D Silk Fiber Mascara 100% cruelty-free, we're proud to say we have never & will never test on animals. If you search for a gift for any holiday, Vibely mascara is the best choice!
The 4D silk fiber formulation of the mascara helps give an instant volume to the eyelashes. Alongside that, they help in increasing eyelash length. Having a good mascara is on one side, and its application technique is on another. No matter how fantastic your mascara is, if you can't apply it properly, you will never be satisfied with your look.
If you're seeking a quick and effective anti-aging solution that really works, I personally recommend giving the famous Botox Face Serum a try. For those interested, we did a detailed review of its effectiveness.
Tips For Applying Lash Cosmetics Vibely Mascara Properly
Avoiding curling lashes
One of the most common mistakes an individual performs while applying mascara is not curling the lashes. Lash curlers give an excellent lift to the lashes through which they look more alike and awakened. Therefore, curling the lashes before applying mascara can bring a visible difference to the eyes. Never try to curl up the lashes after applying mascara. Doing so will bring in the risk of damaging them to the core.
Pumping the wand
Pumping the wand in the tube repeatedly will dry up the mascara ten times faster than it would usually do. Moreover, doing so will bring in more mascara than is generally needed on the eyes. This will lead to the wastage of the product.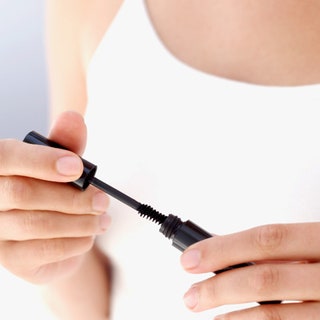 Not wiping before use
This is the step you usually follow to dust off the extra blush attached to your brush. While taking out the mascara with a wand, wipe off the excess product with the tube or onto a tissue or your hand. Not following this tip may lead to overburdening your lashes with mascara and binding them all together.
Coating the end of the lashes
Are you, too, wanting a clump-free mascara? In such cases, apply the mascara on the roots and the middle of the lashes in a zig-zag manner. Avoid using the mascara only on tips. This advice will provide you with the benefit of fuller and more individual lashes.
Applying too much product
If you habit dipping the brush multiple times in the tube, then, my friend, you need to change it. The brushes are given to bring in that volume and definition to the lashes. Instead of utilizing it to dip into the tube multiple times, spend time with the brush on the lashes. Only one good dip into the mascara would suffice for proper-looking lashes.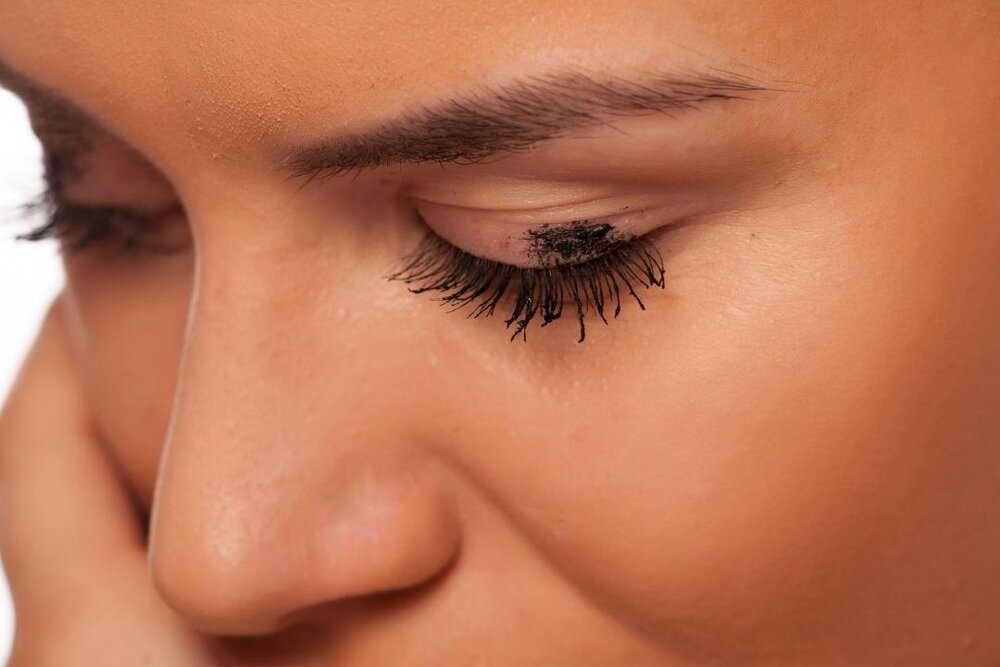 Keep mascara for too long
Never use expired mascara on your eyes. This may lead to irritation and infection. Even if you have used the product just a few times, if it's expired, throw it away.
Applying mascara in one direction
While applying mascara, try to direct your inner lashes upward and the outer lashes towards the temple. This will give you a more natural look.
Using the same wand to detangle the lashes
Never use the same wand you are applying this mascara to detangle your eyelashes. This will lead to the excess deposit of the product on the eyelashes. Instead, use a different and clean wand to do so.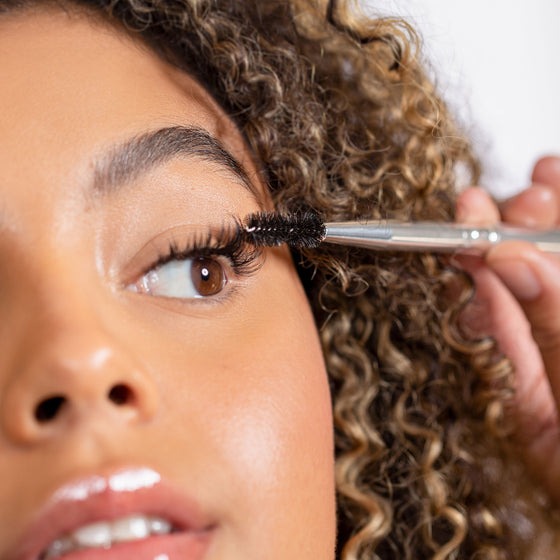 Why Choose Lash Cosmetics Vibely Mascara Amongst So Many Choices?
Long voluminous lashes- L

ash Cosmetics Vibely Mascara works towards providing long voluminous eyelashes to its user. Alongside adding that lift and strength to the lashes, it helps increase the length of the eyelashes.

Dual-brush design-

Made up of two brushes, it provides darker and lengthier lashes for every occasion. One brush is for thicker and fuller lashes, and the other is for long and lean lashes. This feature makes it suitable for every occasion and, most notably, work location.

4D silk fiber mascara:

it helps coat each lash perfectly with the mascara. Moreover, it provides all the necessary nutrients suitable for increasing the length of the lashes and making them even more robust.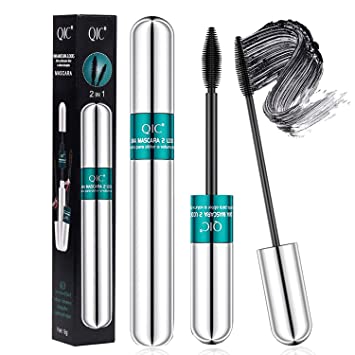 Pros
Long-lasting

Waterproof formula

Enhances the eyelash length by 5x

It makes eyelashes thicker and longer

Dual brush design

Easy application and removal

It gives volume to the lashes

Quite affordable

Made up with a mild formula

Suitable for all skin types

It doesn't smudge or cakes up
Cons
Quick-drying formula (you need to be very quick with your work as it dries up too quickly)
Customer Reviews | Lash Cosmetics Vibely Mascara Before And After
Ana Florina says, "My inefficient-looking lashes make my search for an effective mascara go beyond limits. When I came across this product online and the results I saw today, I was delighted to purchase it. It lasts the whole day with just one stroke in the morning. Moreover, its waterproof formula is a cherry on the top of the cake. However, my lash length hasn't increased to the extent claimed by the product."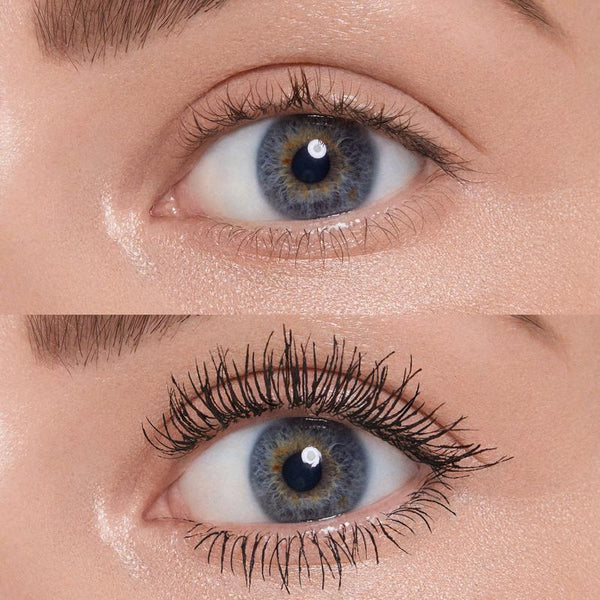 Gail says, "I came across this product after my colleague suggested it to me. My eyes are sensitive to mascara, but I feel this is the right choice after using this. It hasn't caused any sensitivity at all. Moreover, my lashes look longer but not as much as promised by the brand. However, it has grown as it easily gets noticed by those who see me regularly. I love the natural look it provides to my lashes, and altogether they look lovely."
FAQs | Lash Cosmetics Vibely Mascara
How should I apply Lash Cosmetics Vibely Mascara?
You can easily apply it like any other mascara in three easy steps.
Curl your lashes with a lash curler.

Apply it from the base of the lashes in a zig-zag manner

Make full use of the brush and apply the mascara from the bottom to the tip in the same zig-zag way.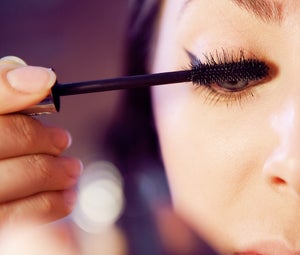 Is Lash Vibely Mascara waterproof?
Yes, lash cosmetics vibely mascara is entirely waterproof. Moreover, its application and removal process is also relatively easy. It can be easily removed with the help of a makeup remover or tissue dipped in warm water.
Final Verdict

| Vibely Mascara Reviews

Suppose you were dwindling through your decision regarding this product's purchase. I am sure you must have made up your mind after going through these Lash Cosmetics Vibely Mascara reviews. But if you still need a definite answer, we recommend you try this product at least once. The results are pretty good. However, the claim of the eyelash growth up to 5x cannot be verified, but still being a mascara, it isn't left behind in giving that voluminous and darker look to the lashes.

Its long-lasting property and waterproof formula are the added benefits that will make you drawn towards this product. However, it is suitable for all skin types, but you can go through the ingredients list to see if they suit your skin to evade any doubt.

Here's more for you:
I'm Sarah Abraham, the founder and co-author of Blushastic.com and a professional makeup artist. Beauty is more than just skin deep, and that's why I'm passionate about sharing my knowledge and experience to help people feel confident and beautiful on the inside and out.
Whether it's skincare, haircare, or fashion, my goal is to empower women to feel their best. With my expertise in the beauty industry, I strive to provide practical advice and tips that are accessible to everyone, regardless of their skill level or budget.