Having skincare saviors in your makeup vanity is a blessing every beauty enthusiast can ask for. But not all new formulations deliver on the fancy promises they make. So, one rule of thumb is to protect your skin at all costs. But this velvet-like texture of your delicate skin is only a guest for a few days, after which it will be robbed by environmental aggressors, lack of sleep, bad diet, etc., unless you pamper it with particular things. It is not going to feel or look different.
So how do you find balance in your skincare routine, even when you are constantly aging? Il Makiage Plumping Cream claims to fill all empty skin vessels with moisture so that you look nothing like your age! But how much of this is true? These Il Makiage Plumping Cream reviews will make you decide whether or not it's worth purchasing.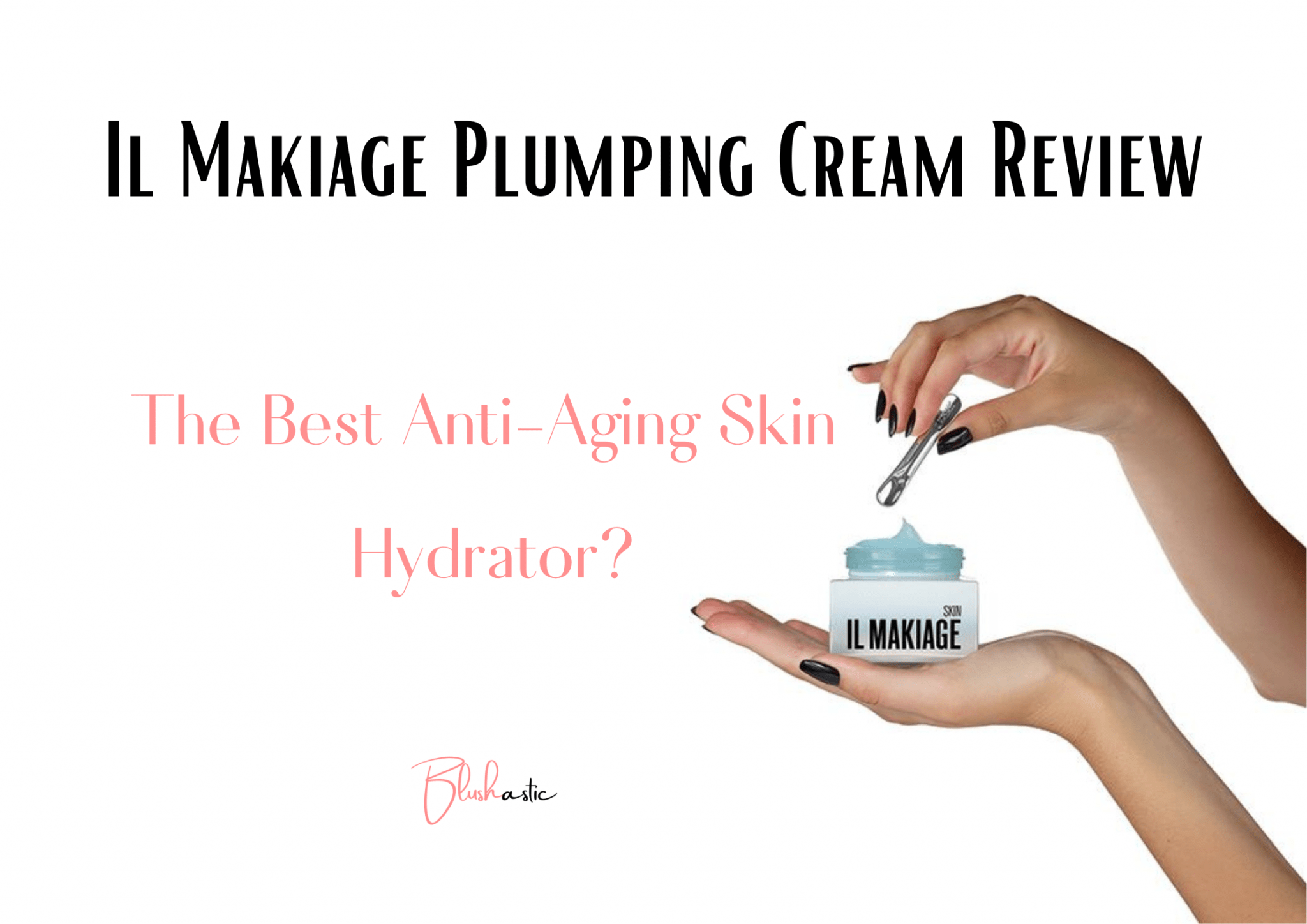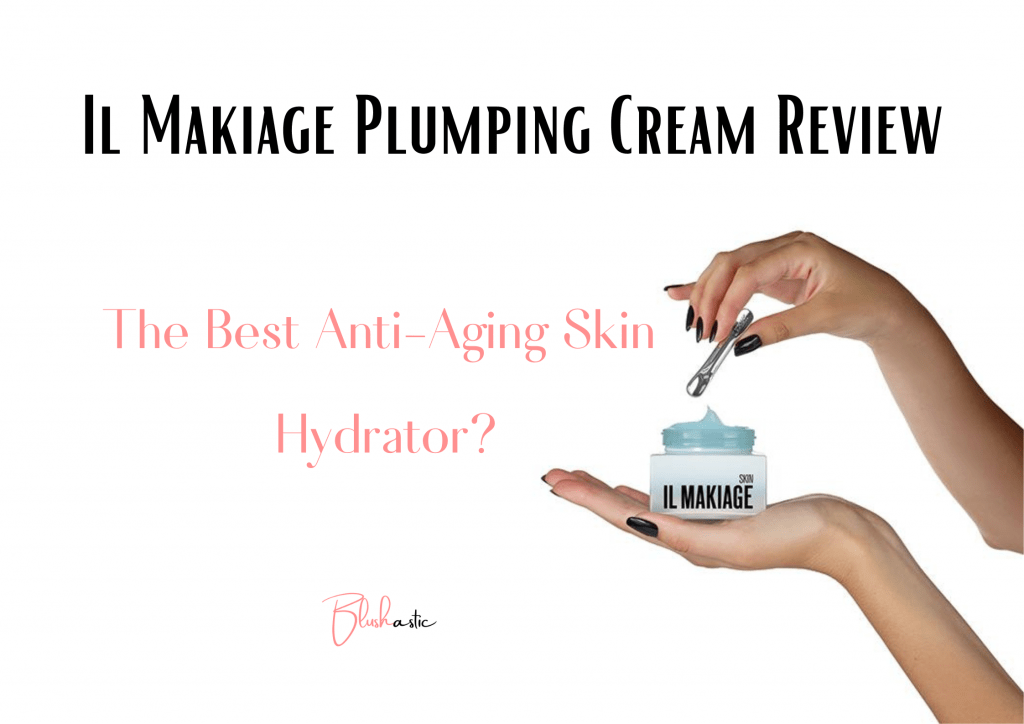 Having found its place in Vogue, and other prestigious magazines, Il Makiage is set on helping you revive your inner beauty, which often gets hidden with time. So, are you coming with us to decode the truth about it? Let us get started right away!
If you are someone seeking an effective solution for aging skin, look no further than the EELHOE Collagen Boost Serum. This powerful formula addresses fine lines, wrinkles, dryness, and uneven skin tone and offers visible results in less than 2 weeks. With hyaluronic acid, it locks in moisture and plumps the skin for a youthful glow. Transform your complexion with EELHOE Collagen Boost Serum.
Il Makiage Plumping Cream Reviews | The Best Anti-Aging Skin Hydrator?
In the world of skincare, every brand has other exciting innovations they would like users to swoon upon. You might already have shortlisted a bunch of tubes and bottles and brought them home, but we got our hands on something that matters, according to reliable sources! Il Makiage is turning heads wherever it goes, with its Anti-aging Collagen Boost Priming & Plumping Cream, with over 6k reviews online.
The formula claims to be your hero in defeating nasty signs that are part and parcel of the skin's aging process. And last we checked, everyone is trouble with wrinkles and fine lines! So, would you choose it?
The name of Vegan collagen always comes up where age is involved. This ingredient works hard to strengthen your skin barrier, improve cell turnover, and breathe moisture into your skin. Retinol is another ground-breaking ingredient primarily aiming to boost collagen and elastin production. This helps correct all the loose textures of your skin and gives your face a neatly sculpted look.
The cream is weightless and helps balance out your complexion by making it more radiant. Thanks to the presence of another critical ingredient called Adenosine, this element reignites the broken-down collagen in your body and delivers a flawless appearance free of aging signs.
If your skin type is susceptible, worrying about your skin before putting something is natural. However, the brand claims to suit all skin types and is 100% cruelty-free. While this may look good news to most, the brand does not have vegan compositions, which means some ingredients might be animal-based. But, on top of all that, what makes it so popular in the beauty business?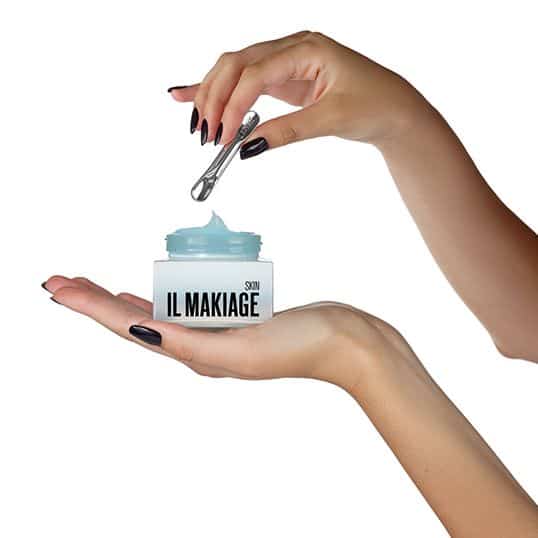 How to apply?
Wash your face with a gentle cleanser
Pat dry with a clean towel
With the help of the spatula given, scoop out a humble amount of the cream
Dab the cream on your face and neck in a dotted format, as this enhances better application and equal absorption
Use your fingers to blend everything
Do it in an upward, circular motion. Doing this enhances better contouring and sculpting effects.
Do this daily to see results!
The formula is very flexible, so you can use it in the morning and at night. In the AM, use it as your last skincare step before you slather your SPF. In the PM, use it as a final step after your moisturizer. Do this before bed, as it locks in all the essential moisture and nourishment from the moisturizer.
Perks
The Il Makiage Plumping Cream claims to bring your skin a plethora of good things it deserves while aging so that you can age backward! Let us see what those are.
Possess lightweight consistency
Does not irritate the skin
It helps in increasing the vibrancy of your skin
Smoothens and evens out skin texture
Infuses a natural bounce in your dermal tissues
Boosts hydration by retaining moisture
Plumps out all the fine lines and wrinkles
Smooths pores and can be used under makeup for a poreless base
Gives noticeable results in as less as just 2 weeks
Designed with Vegan Collagen, Retinol, and Adenosine
Adds youthfulness to your face
Revamps collagen synthesis and enhances elastin production
Encourages better cell turnover
Eliminates dullness and lackluster
Shields skin's protective barrier against free radical damage
Strengthen and fortifies the outer layer of your canvas
Suitable for all skin types
100% cruelty-free formula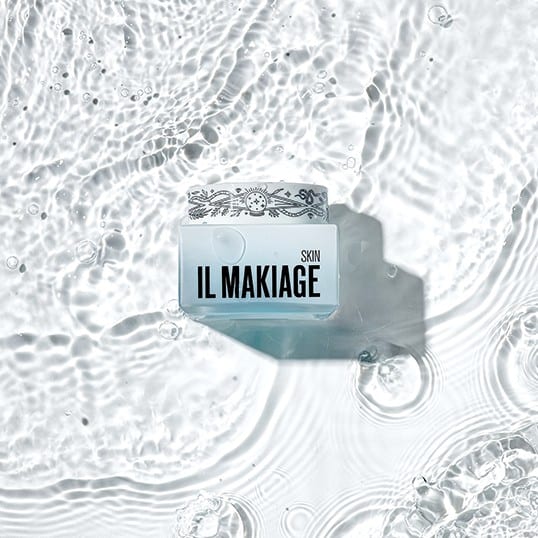 Drawbacks
Who is Il Makiage Plumping Cream for?
Those whose skin lacks ample hydration
People troubled with sagging skin or loss of firmness,
Users looking to revive their skin's natural suppleness
Those who want a younger-looking skin
People looking for a quality anti-aging cream for their skincare routine
People want to create a seamless makeup look
Those who want to plump out their fine lines
Users having a compromised skin barrier
Those who want to replace their dead cells with new ones
People who want to eliminate uneven texture and dullness
Customer Feedback | Il Makiage Plumping Cream
Playing matchmaking with your skin and the right beauty products can be more complicated than finding a suitor. Because if you take a wrong step, you must work double duty to remedy that disaster. But your skin does not deserve anything but only good things. So we helped you with your homework! To help you find your perfect pick, we have gathered some statements from real-time users who have come forward to share their experiences with the Il Makiage Plumping Cream. This will help you understand what you are getting into and what you should know before doing so. Let us take a good look!
Sheila B. mentioned, "I think I have tried all the anti-aging creams in the market, except this. So I knew I had to try it out anyhow. I went online, dug in all the information I needed, and finally purchased. It has only been five weeks, but I see a lot of positive changes in my face already. The skin around my cheeks looks much firmer, and my jaw, which had vanished months ago, seems sharper now. I am convinced of the results, so I have decided to keep using it to derive the maximum benefits."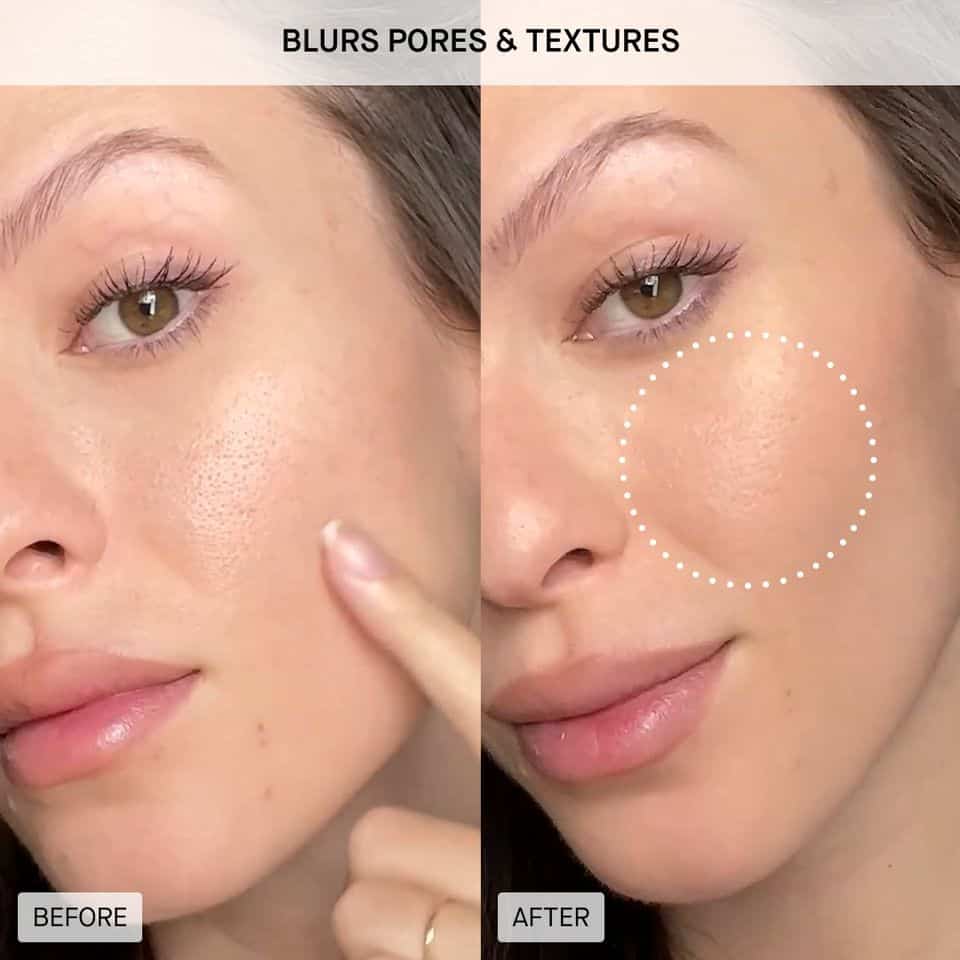 Bianca expressed, "Was looking for an effective way to bring back that youthful glow in my skin. I used it for a month but still did not see any results. I guess it does not work for everyone after all.
Stephanie pinned, "I have no complaints about this product whatsoever. I love everything about this, so you should go for it!"
Caroline said, "My best friends always spoke about this whenever we talked about skincare, so even I wanted to get it myself. However, when I went down to shop for it, it was so expensive for just a cream. I decided to go for its alternatives with similar ingredients that dl be available at a cheaper benefit."
Abigail commented, "The best thing I have ever used for my compromised skin. Tyouthfuld me eliminate all the unwanted texture and make my skin silky-smooth. I love how my skin looks more hydrated and healthy now. I would love to repurchase it for sure!"
FAQs | Il Makiage Plumping Cream
Is Il Makiage good for mature skin?
Yes, the brand takes the help of many ingredients that benefit your skin from anti-aging properties. These ingreitns are vitamin E, jojoba oil, and hyaluroic acid. Each skin hydration does more than give you a smoother base. They also work towards making your wrinkles disappear, plumping up your dermal layers from within, and adding a faint youthful-looking glow. They have many bestsellers, including their depuffing eye cream.
Can I try Il Makiage for free?
The brand allows its users to take the POWERMATCH quiz that will assist them in finding their perfect shade, and they can try it later for free for 14 days.
Does Il Makiage cover dark circles?
First, you must take the brand's color-matching quiz to find the shade most complimenting your skin tone. Then, you can take Il Makiage's concealer and follow the rules of its application. It helps seamlessly hide your dark circles and wrinkle lines from around your eyes. You can also use this formula's help to conceal some faint scars or spots. This will help your makeup look more natural and stay for a long without feeling cakey.
What happens if Il Makiage does not match?
Feel free to contact the brand's customer care short team if you need to find a different shade or have some queries you want to resolve. If the shade you picked does not match your skin tone, you can visit ilmakiage.com/portal of the brand and request a return.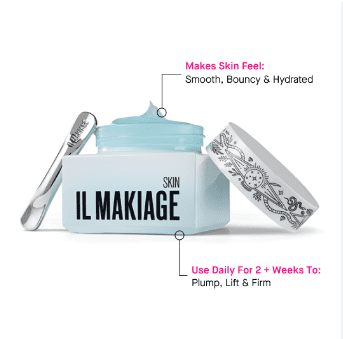 Is Il Makiage a trusted site?
Yes, Il Makiage has a vast consumer base for its product line and remains on the wishlist of many users around the globe. Most customers are happy and satisfied with the products; the bestseller of them benign the foundation and plumping cream. The brand's Woke me up foundation has found praise in numerous sites, including Cosmopolitan, Glamour, Elle, and Byrdie. The brand ranks 5th among Cosmetics sites and is appreciated for its customer support.
Is Il Makiage Vegan and Cruelty-Free?
Although the brand is proud to claim it is cruelty-free, some reviews point out that it is not 100% vegan. In simpler terms, it means that some of the brand's products contain ingredients that might have been derived from animals.
Is Il Makiage Foundation waterproof?
Yes, the foundation has a waterproof nature and is very blendable. You can wear it for a day without smudging or creasing to make it even better.
Closure
If you have clogged pores, dullness, or a weakened skin barrier, your skincare shelf should be filled with good products worthy of retrieving your stolen beauty. According to Il Makiage Plumping Cream Reviews, this brand offers its staple formula. It actively helps remove the sheet of flaws from your dermal layer and leaves behind fresh, hydrated, and velvet-like smoother skin.
A significant part of the beauty community agrees with claims made by the brand and feels content with the results they have gotten from using it. Thanks to this New York-based tech-led beauty company PowerMatch technology has helped it stand out from the rest.
Users expressed that they saw 90% accuracy in their results and considered revisiting this brand. While it can be all roses and unicorns, some reports suggest they are inconvenient to cater to all budgets, as the products are expensive. We are feeling all ready to soak in this plumping experience. Can we count you in too?
Rebecca is a skilled writer with a passion for makeup and skincare. With years of experience in the beauty industry, she has a deep understanding of the latest trends and products and a talent for creating engaging content that resonates with her readers. Whether she's writing about the latest skincare products or sharing her favorite makeup tips, Rebecca's writing is always informative, entertaining, and inspiring.