Most people are conscious about how their under area looks in pictures, let alone in real life, and it is understandable. If sleep isn't killing the true beauty of your eyes, then the time you spend looking at reels and shorts will indeed do it! You might have been waking up for days with puffy eyes, but that's enough to add a good eye cream to rejuvenate yours under eyes. But the better question is, do eye creams even work, or are they another glitzy way to spend your money?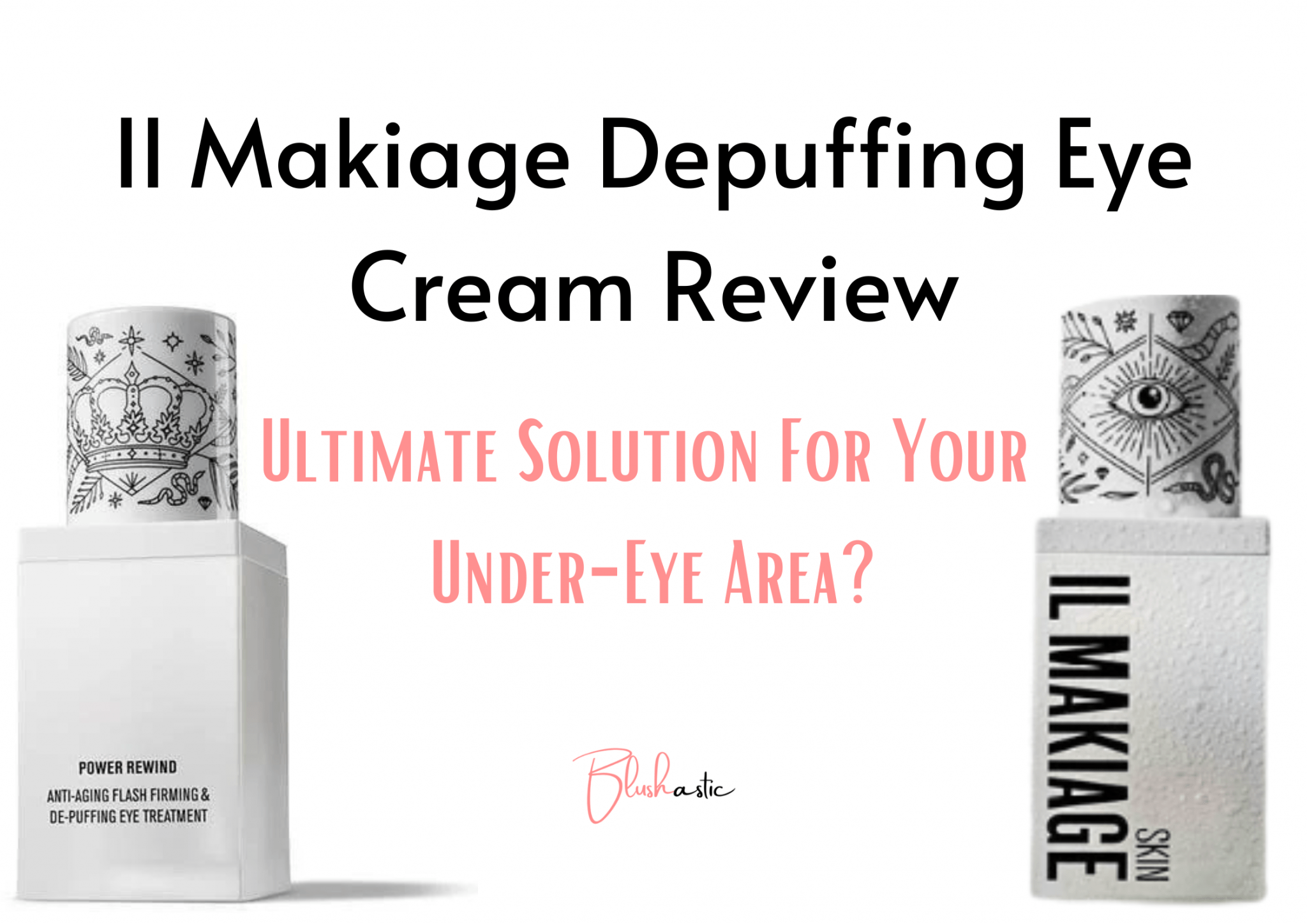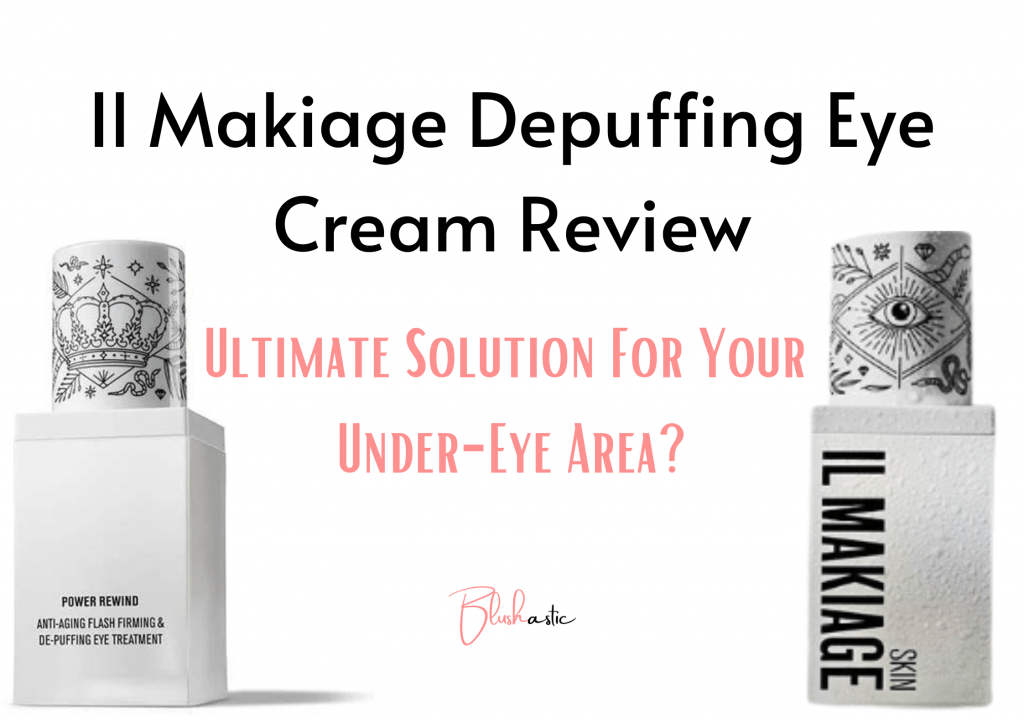 According to some Il Makiage Depuffing Eye Cream reviews, this fresh and anti-aging cream from the brand claims to depuff all your under-eye worries by making all the wrong things right! 
While it's too soon to say anything about it, we decided it would be best if you got enough closure on this eye cream. So, let us unravel all the truth there is to know about this much-loved product on people's beauty timelines.
Il Makiage Depuffing Eye Cream Reviews | Ultimate Solution For Your Under-Eye Area?
After talking to many beauty editors in the skincare space, we got a clear picture of the dos and donts of eye creams. It turns out that the Depuffing Eye Cream by Il Makiage follows the rulebook by heart and claims to give you a moisturized, hydrating, and younger-looking under-eye area. Thanks to social media, the brand rose to fame in no time and is now one of the most one-stop-destination for good eye creams committed to beautifying your experience! But what are the chances of this composition working out for you? 
The POWER REWIND cream from the brand works upon A cutting-edge duo of EyeLiss™ and Inst'Tight™ to give you smoother and youthful eyes. EyeLiss™ is a powerful peptide complex that aims to improve water retention and enhance elasticity and firmness. Inst'Tight™ is a honey locust seed-derived skin-tightener that removes the bloated or dehydrated area underneath and minimizes the look of dark circles. Studies show that 100% of users showed a minimized appearance of under-eye puffiness within minutes of applying this cream. And the best part is you need a tiny amount of it to depuff those bags instantly. 
How to apply?
Cleanse your face gently.
Pat dry with a towel.
Make sure there are no water droplets on our under-eye area.
Take a pea size amount of the product on your fingers.
Apply it like a thin layer on the under-eye area.
Allow it to dry for a few minutes. Make sure to prevent doing too many facial activities this time.
You can use a moist cotton swab or finger to remove the excess product.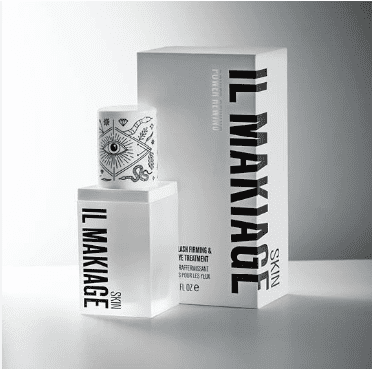 Perks
Feels extremely lightweight
Contains EYELISS™ and Inst'Tight™
Instantly deflates under-eye bags
Eliminates the appearance of crow's feet
Tightens skin around the eye area
Infused with a powerful peptide complex
Reduces signs of inflammation or excessive fluid
Fights sagginess and improved elasticity
It contains honey locust seeds
Dries down into a clear finish
Minimizes the appearance of fine lines
Reduces puffiness
100% cruelty-free formula
Suitable for all skin types
Drawbacks
It is too expensive.
You can't wear it with makeup or skincare.
While the eye care hunt can be a bit hectic or mess with your makeup, this formula dries into a clear finish and claims to reduce crow's feet. The formula is 100% cruelty-free and protects your delicate skin barrier. However, if this does not work, you can opt for the CeraVe Eye Repair Cream, built around CeraVe's patented MVE ingredient-delivery technology and hyaluronic acid. It soothes the under-eye area and makes them look more awake! 
Who is it for?
Those who are constantly dealing with eye bags.
People have dry eyes.
People have creases and wrinkles.
People have very loose or saggy skin around their eyes.
Those who want a firmer eye appearance.
People want to lighten their eyes.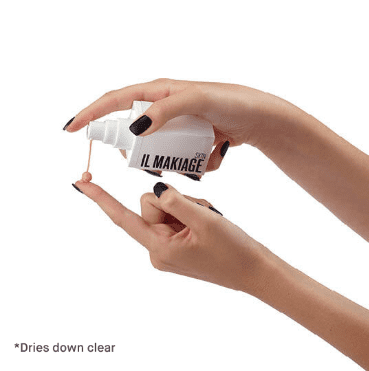 Customer Feeback | Il Makiage Depuffing Eye Cream Reviews
We get it. Everyone having deep-set dark circles would love nothing more than to erase them in a magical swipe! But like they say, all good things take time, and your eyes appear no exception. Investing in the right products suited for your skin can be a noticeable help if you have been in this frustrating struggle for quite some time. We decided to make it easier for those struggling with new things working out for them. We gathered our trusted sources and asked them how they felt about their experiences of using this one of the most sought-after eye creams. Here is what they had to say. Let us take a look!
Samantha commented, "I always thought that eyecare was too overrated, but I have been doing it for two months. And let me tell you, I can see a huge difference in my before and after pictures. The color of my dark circles has reduced a lot which is a big relief for me because it bothered me too much. I must say, everyone, should give this a try."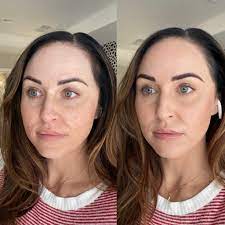 Kirsty pinned, "Not going to lie, this is my third bottle, and I love this new me. My face looks much cleaner and fresh now. Go for it!"
Natalie mentioned, "Swearing by this for as long as I can remember. My friend got me this the first time I started my shoot days. As a model, I have to take care of every feature of my face, especially my eyes. All the other products I had used by then were either giving prolonged results or not working. So I had completely shut myself off from investing in eye care. I am so glad I learned about this because today, this is a staple for me!"
Mackenzie said, "I learned it the hard way, so I am telling you not to go for this option. What hurt me the most is I spent a huge amount of money for just a single bottle, and it didn't even work for me."
Camille expressed, "This is the best eye cream I have ever had in my makeup vanity."
FAQs | Il Makiage Depuffing Eye Cream Reviews
How long does Il Makiage eye cream last?
The Il Makiage eye cream has a gentle formula that smoothens your eye area to give you a younger-looking appearance. Its temporary effects last up to about seven hours.
Does IL Makiage cover dark circles?
The Il Makiage's concealer is an excellent choice to reduce the effects of your visible dark circles. You can choose the correct shade by taking the brand's color-matching quiz. You can also wish to reapply it if you are out of the house for more extended hours for a touch-up.
Are eye creams a waste of money?
Eye creams are beneficial to incorporate into your beauty regime, for that area of your skin differs significantly from the rest. It means they have to be treated gently and delicately, which eye creams can provide.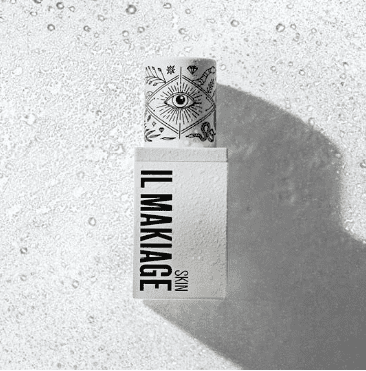 Is Il Makiage good for older skin?
Yes, the brand is built upon skin-loving ingredients like vitamin E, jojoba oil, and hyaluronic acid that are beneficial to treat the signs of aging skin, like wrinkles, fine lines, dryness, etc., and refill your tissues with nourishment. These ingredients are essential in plumping up your skin from within, adding firmness, and introducing a well-lit glow.
What happens if I stop using eye cream?
When you deprive your under-eye area of proper nutrition, the intensity of the dark circles, eye bags, or puffiness increases. This makes them more highlighted and visible, which ruins your appearance more. Also, more noticeable signs like fine lines, crow's feet, and wrinkles can make a person look more than their age.
Can eye cream damage eyes?
If your eye cream consists of ingredients like added fragrance, preservatives, resins, and alcohol, then it can irritate your skin around the eye area. This might lead to more irritation or inflammation.
Closure
If you are here, we know you aren't getting enough sleep! The correct eye cream can be game-changing, especially if you have raccoon eyes; this worry will only worsen it! To prevent those deep hollows from taking over your beauty, you need to set your priorities down, starting with changing the eye creams that aren't working for you!
According to Il Makiage Depuffing Eye Cream reviews, this formulation has been specially designed with handpicked ingredients to cater to every need of that sensitive area. Having amassed many encouraging reviews online, this product has made people go ga ga over it. 100% of users showed the minimized appearance of under-eye puffiness, which offers a lot of efficacy. We have gotten our new eye care sorted, have you?
I'm Sarah Abraham, the founder and co-author of Blushastic.com and a professional makeup artist. Beauty is more than just skin deep, and that's why I'm passionate about sharing my knowledge and experience to help people feel confident and beautiful on the inside and out.
Whether it's skincare, haircare, or fashion, my goal is to empower women to feel their best. With my expertise in the beauty industry, I strive to provide practical advice and tips that are accessible to everyone, regardless of their skill level or budget.