One thing is sure – No one likes to come second in the skincare game. If you have already worked things out and are quenching your skin's thirst through reliable, high-performance products, then good for you. But not all of us are lucky! And the faceoff of Curology VS Lumin is yet another herculean task beauty lovers have been trying to solve. Both brands are do-gooders and claim to deliver you your best skin.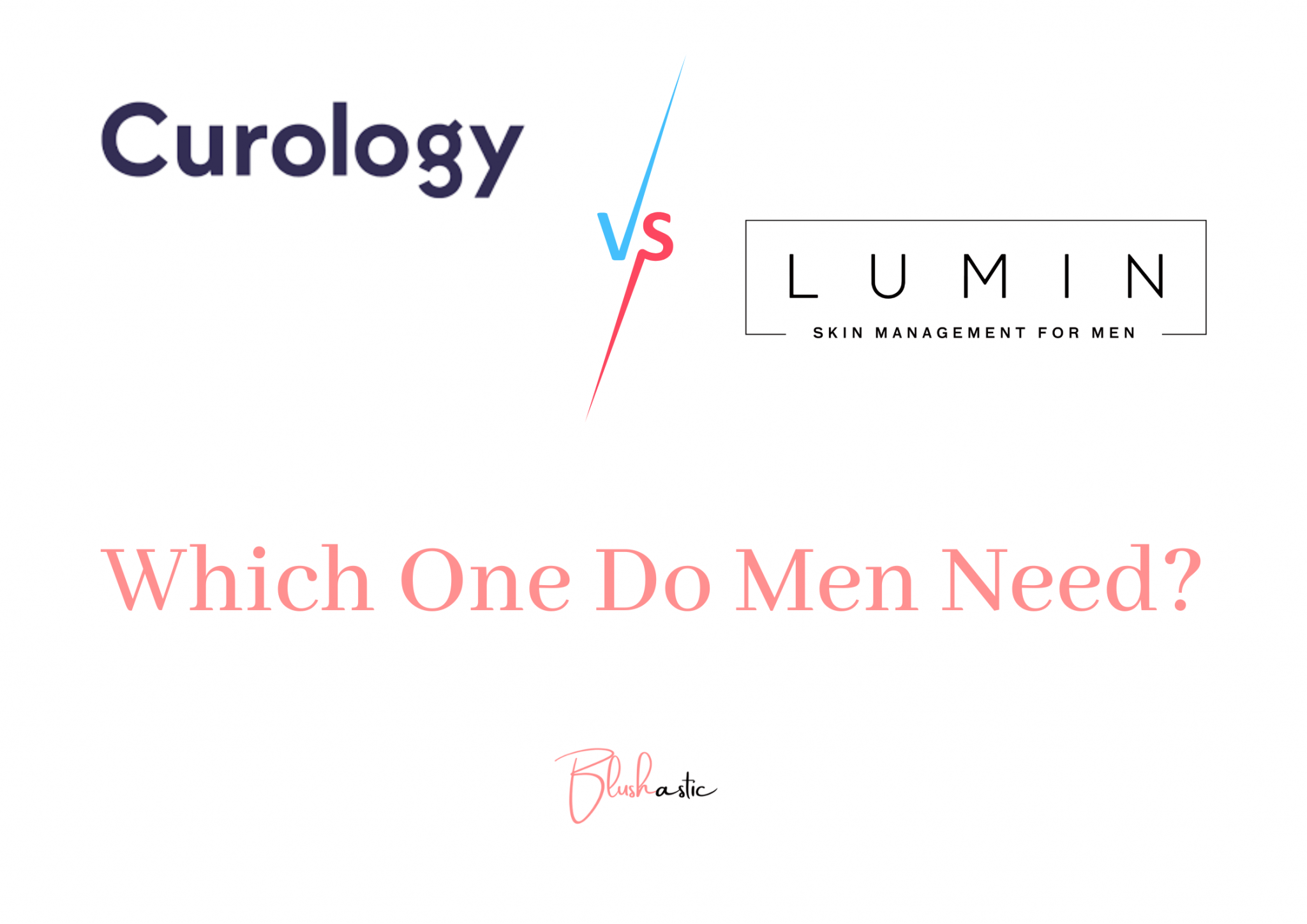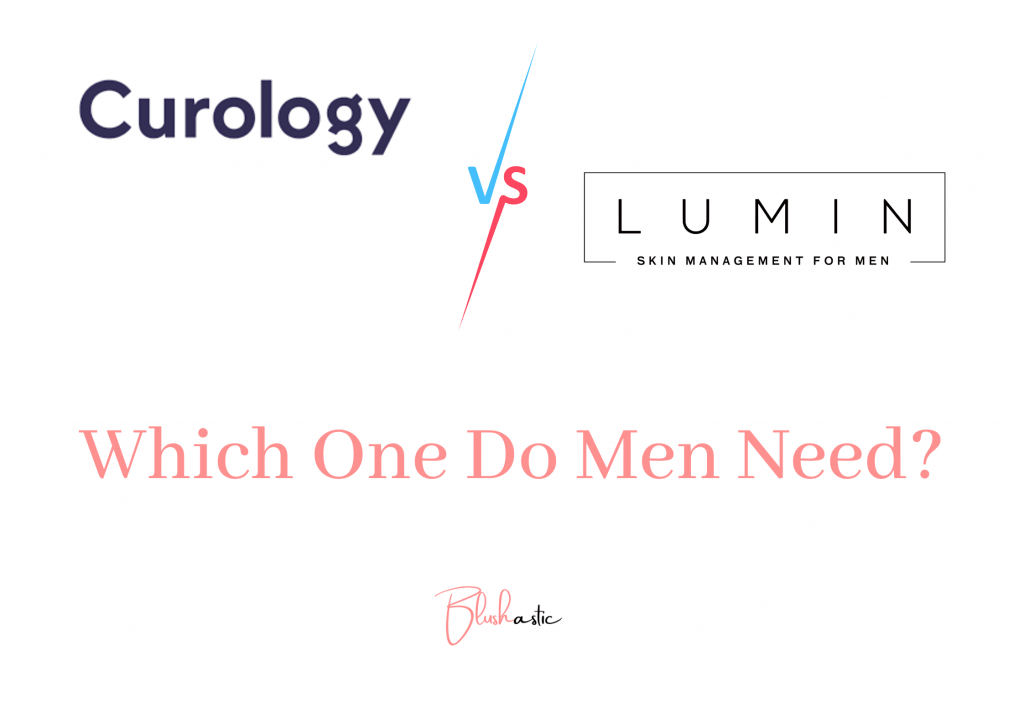 Are you investigating the best of these beauty brands but can't reach a conclusion? Let us help you out! Below we have broken down several heads and departments you need to look into that will help in making a choice. These factors will give you a better judgment on your skin's requirements to be healthy inside out, so thank us later!
Curology VS Lumin | Which One Do Men Need?
Product range
When you take your first step towards skin care, you mix and match things according to your needs. And personalized routines have been storming up the internet in the beauty industry. Every celeb or fashionista out there boasts of her performance on social media platforms with grace. Curology claims to give you this benefit with its high-performance skincare options.
You get options like the cleanser and moisturizer duo, Emergency spot patch, sunscreen, Acne body wash, micellar makeup remover, and lip balm. Depending on your skin type, habits, or tastes, you can take a quiz and have a custom formula designed for you. The brand offers you two unique personalized formulas: the Custom Formula for acne and the Custom Formula for anti-aging.
Skincare is tempting, and we all want the good stuff accessible. Thankfully, its versatility makes Lumin one of the most sought-after men's skincare brands. The brand offers s series of extensively-designed products for your face, hair, and body.  It targets different problems of individuals like Acne, Scars, Body Odor, Clogged Pores, Damaged Hair, Dry Hair, Dry Skin, Dull Skin, Enlarged Pores, and Fine Lines.
What has made it stand out more than the rest is its unparalleled essential maintenance and anti-aging regimens. These are pre-made made and put together with positive thoughts. So, this will save you the time and energy to do any more permutations and combinations with your skin. All the sets available are well thought out and claim to help you reach your skincare goals better and faster. 
Purpose
Have the acne on your face looked like a road map all along your canvas? This is bound to add more tension, increasing these stubborn breakouts. Before you feel lost, you will be happy to know that Curology is dedicated to nursing your acne-prone skin back to health. So, even if you have dealt with these pimples that have followed you from adolescence to adulthood, this brand claims to eliminate you. The products are primarily known for fighting breakouts, treating clogged pores, and delivering a cleaner base.
The natural aging process is bound to leave you stranded with dynamic wrinkles, fine lines, or crow's feet that you won't ever be comfortable with, which is understandable. You need to feel good to look good, right? Lumin helps you uncover the best anti-aging maintenance formulas under its care that heal your withered skin from within and specifically address different age concerns like dark spots and dullness, fatigue, wrinkles, expression lines, and creases. On top of that, it also helps to boost your skin's strength and fights acne, just like Curology!
Ingredients
If you want to tackle those pimples at bay and wake up without feeling sorry for your skin, you need to start benign and be careful of what you put on your skin. The right ingredients are the essential skincare step, and Curology knows what it is doing! The brand adds active ingredients like Clindamycin, Azelaic acid, Tretinoin, Niacinamide, Zinc Pyrithione, Tranexamic acid, Metronidazole, and Ivermectin in your prescription formula to relieve your skin from acne-prone worries.
These ingredients are non-comedogenic and won't clog up your pores. The procedures have been clinically tested and possess a balanced pH without adding fragrance. Curology's protection factor is influential, for which all products are designed in a vegan composition and are cruelty-free.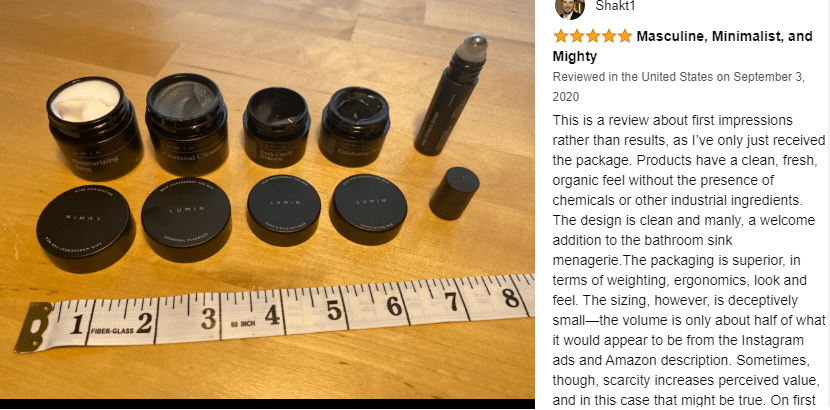 The only way you will stop popping your pimples is when you won't have them! And that is possible only when you are pampering your skin with its needs. Lumin plays the field with unique and handpicked ingredients like ginger extract, charcoal, rosemary leaf extract, meadowfoam seed oil, apple extract, caffeine, lemon extract, and niacinamide. Skincare experts have considered these elements some of the most crucial picks you could include in your routine. Lumin understands your skin's priority, so this skincare line is completely vegan and does not test its products on animals!
Effectiveness & results
Specially tailored with ways that are concerned about solving all your battles with acne, infections, and breakouts, Curology specializes in the department of warding off hormonal acne. The brand offers personalized formulas enriched with non-comedogenic extracts that purify your skin's surface and absorb all the excess dirt and oil. This prevents your skin's shield from being compromised by environmental aggressors and other beauty-stealing culprits.
With Curology, you can work on removing stubborn acne marks, dark spots, and breakout scars. Users have reported seeing promising results within the first four to eight weeks of starting their new skincare routine. For this to happen, you must tick to the usage continuously without being lazy. The results might vary from person to person because everyone's skin is different. Some might see noticeable skin improvements faster, while others may even see them later.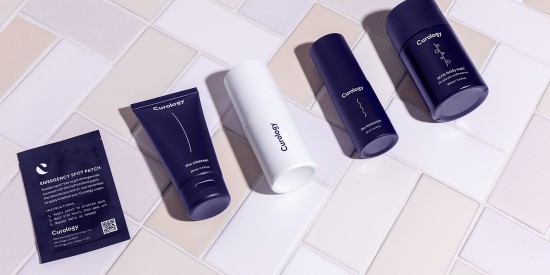 Lumin is a very beginner-friendly way to embark upon your skincare journey if you have been thinking about it for quite some time now. You might not get personalized routines, but you get a complete splurge of benefits, from essential maintenance to anti-aging regimen sets. After much thought, these have already been put together, so you won't have to give aunty more time and energy into it. Users said they received many positively overwhelming reviews for using this. The brand also has very efficient, responsive customer service, which seems to be winning hearts.
Safety & side effects
When you expose yourself to new or foreign products different from your regular skincare, you can do a lot of good or bad to your skin. Everyone's skin is extra, and using the same product might cause other effects in different people. People who have incorporated Curology into their routine might experience side effects like the formation of halo spots around the application area and darkening or straining of the skin. This might happen because of one ingredient of the brand, which is hydroquinone. People need to look out for symptoms of Cushing's syndrome, hyperglycemia, and eye problems, which are some common side effects of this brand. Also, there are some speculations about the brand's cruelty-free claim.
Lumin might promise to ward off all aging signs, but this brand has flaws. Applying these products may cause you to feel dizzy or lightheaded in some cases. Drowsiness, sleepiness, or problems in concentration are other side effects that might result from using Lumin. If any of these symptoms occur, make sure not to drive or operate heavy machinery that could be dangerous. Be in constant touch with your doctor or dermatologist, and wait to start taking your dosage or lower it without consultation first.
Price range
Curology offers subscription services to its clients. Some products can be availed at free shipping, while others cost $**. This purchase will include trial-sized products, after which you can get the full-sized ones. You also get the option to choose from a small or large custom formula. The smaller custom formula costs $** per month and will require you to pay an additional $** for shipping.
The large custom formula is more expensive and costs $** per shipment with free shipping. It will last 2 months, making you spend $** monthly. However, to add on the cleanser and moisturizer set, acne body wash, or spot patches, you will need to spend more, as they cannot be purchased separately.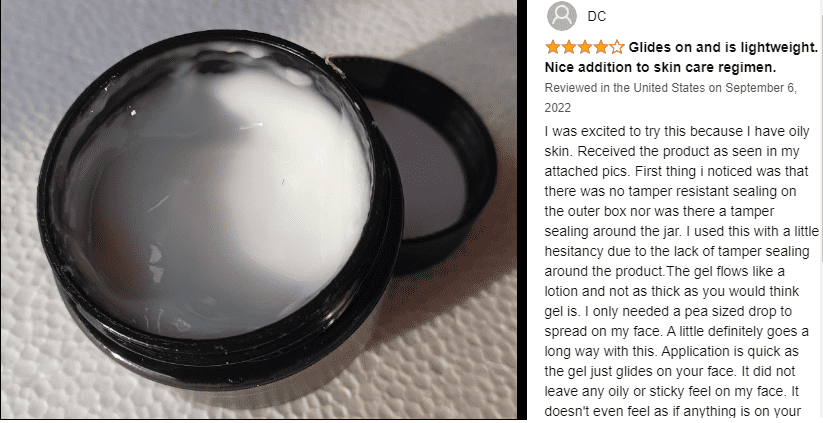 At Lumin, you get an offer of a free trial starting at $**. If you don't cancel it within 30 days, you will be billed for a more extensive subscription box that will cost you **dollars which is 20% off extra on the market price. This supply will last 2 months, making it an expenditure of $** per month. Unlike Curology, you have the choice to purchase products you can choose to do it individually, on a subscription, or as a one-time purchase.
Evaluation of Pros and Cons | Curology VS Lumin
Curolgoy Pros
Weightless and gentle formulations
Does not clog your pores
Users are entitled to custom-made and personalized formulas
Improves dosage of hydration
Deeply cleanses skin of trapped dirt and oil
It uses active ingredients like niacinamide to combat acne
Vegan composition, dermatologist-tested
Perfect for all skin types, especially acne-prone skin
It enhances suppleness and gives an even tone
Solves problems of chest acne, face acne, and back acne
It blends well with all kinds of complexions
It can be used daily and offers a comfortable all-day wear
You can make changes in your plan according to the changes your skin goes through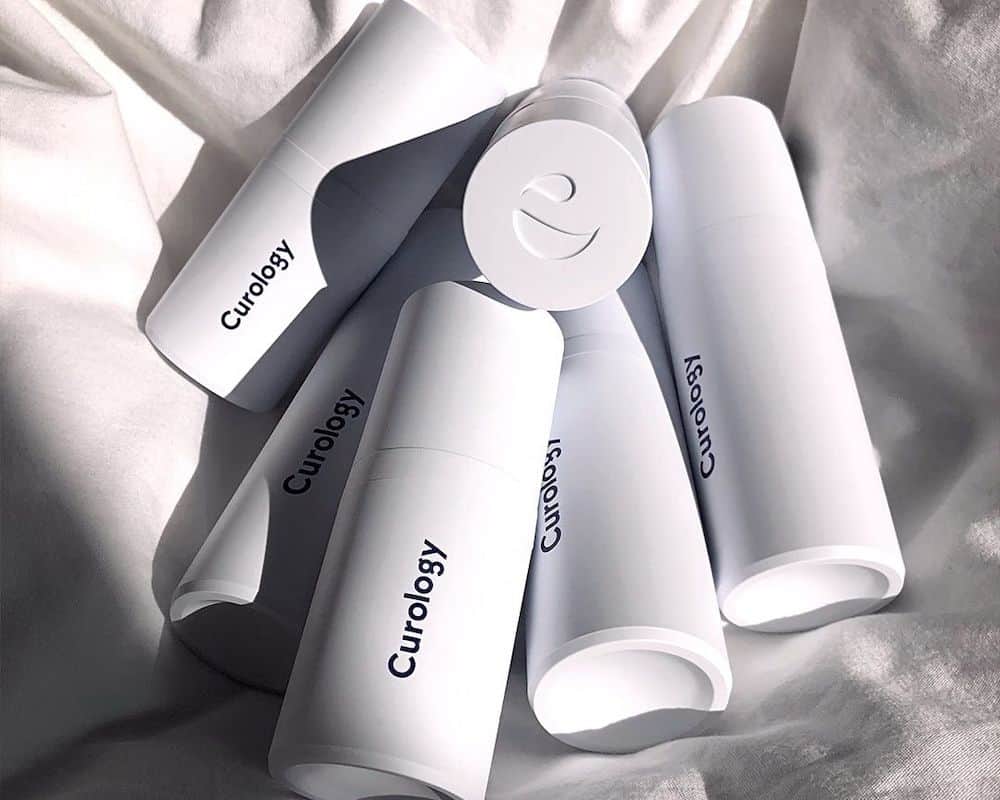 Cons
Cases of severe acne might not get much help
There is no face-to-face interaction here, so your personal skincare assessment might need to be more seamless.
The people who pose as a provider are not licensed dermatologists
Lumin Pros
Has a very responsive customer service
Offers pre-made sets to clients
Rich in therapeutic botanicals and hydrating oils
Acts as the ultimate wakeup call for your skin
Gently exfoliates dust and grime
fight the signs of premature aging
Soothe your skin, and puffy eyes
Help ease signs of dark circles and crows feet
Replaces skin's dullness with a refreshing boost of energy
The products are vegan and cruelty-free
Cons
Users might face problems with their first trial order, as some reported that when they opted out of their subscription, it ultimately canceled their trial order.
Customer Feedback | Curology VS Lumin
Effective skincare is crucial if you want all skin problems to disappear and never return. You might think you know it all. But there is no harm in seeking more knowledge than you already have, right? So we asked around about the glowing promises of these brands and how fast or truthful theories were in holding up those claims. According to trusted reports, here is what we learned about their statements. If you are waiting to hop onto the big zing of men's skincare, we suggest you look at what you'll get yourself in!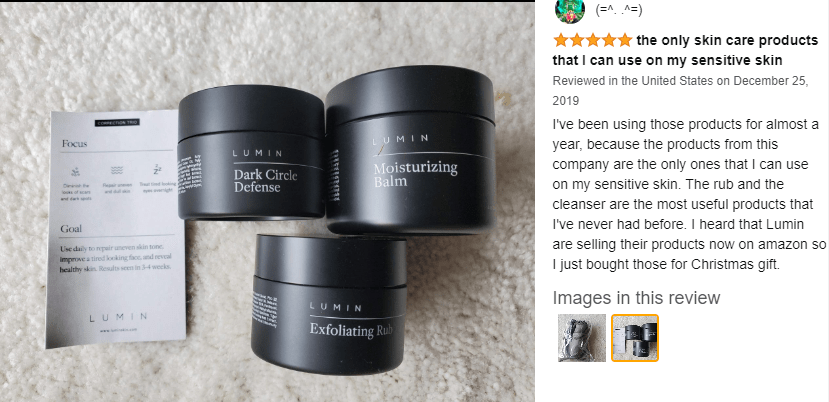 Cam commented on Lumin, "This appeared too good to be accurate initially. But, three months into this routine, I can already see the difference it has made in my skin. I can't stop touching my skin because it feels so soft. There is no unevenness, and it looks very replenished and healthy. You should go for it without thinking much!"
Jonathan pinned Curology, "Can't remember that last time my face was without any spots or acne. Honestly, this purchase was a disappointment. If you have serious acne like me, I suggest you look elsewhere."
Larry mentioned Lumin, "First of all, I don't see how all my friends except me have gotten results. I did everything right and was consistent with my application without missing a day. Maybe it's not for everyone after all!"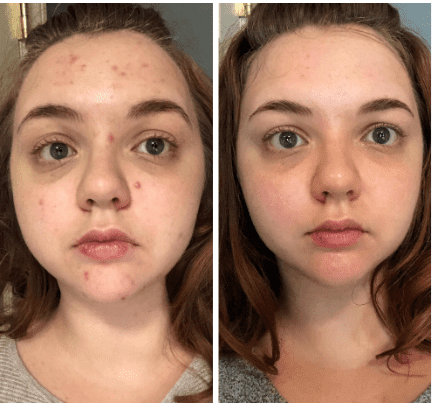 Jimmy said on Curology, "Finally, my dream of having soft and supple skin has come true. Thank you so much for this recommendation!"
FAQs | Curology VS Lumin
How long until I see results from Curology?
Many clinical studies reveal that users can see good improvements in their skin in the first four to eight weeks of usage. The results will be more prominent only if you are consistent with your application.
Does Lumin get rid of acne scars?
You can depend on the brand's scrub, which offers a surefire way to unclog your pores with all the build-up stuck inside and help repair the broken skin barrier with proper nourishment.
Is Lumin good for oily skin?
Yes, the products are rich in hydration and bridge any gap of dryness in your dermal layers. This helps control excess oil, and dirt, without stripping off your skin from its natural moisture. Users revealed their skin looked more moisturized, bright, and refreshed with consistent usage. This might also be because of vitamin C in Lumin's formula.
Why is my Curology no longer working?
One key reason for not getting the desired results in your skin might be that you need to apply more formula or more often! Sometimes, users might get greedy and start using less product, feeling they will squander their product soon, which is very wrong. Or instead, they start using the formula as a spot treatment instead of applying it evenly all over their skin to prevent acne. Another reason Curology is not working out for you might be a sign that the ingredients in your custom personalized formula need to be adjusted again.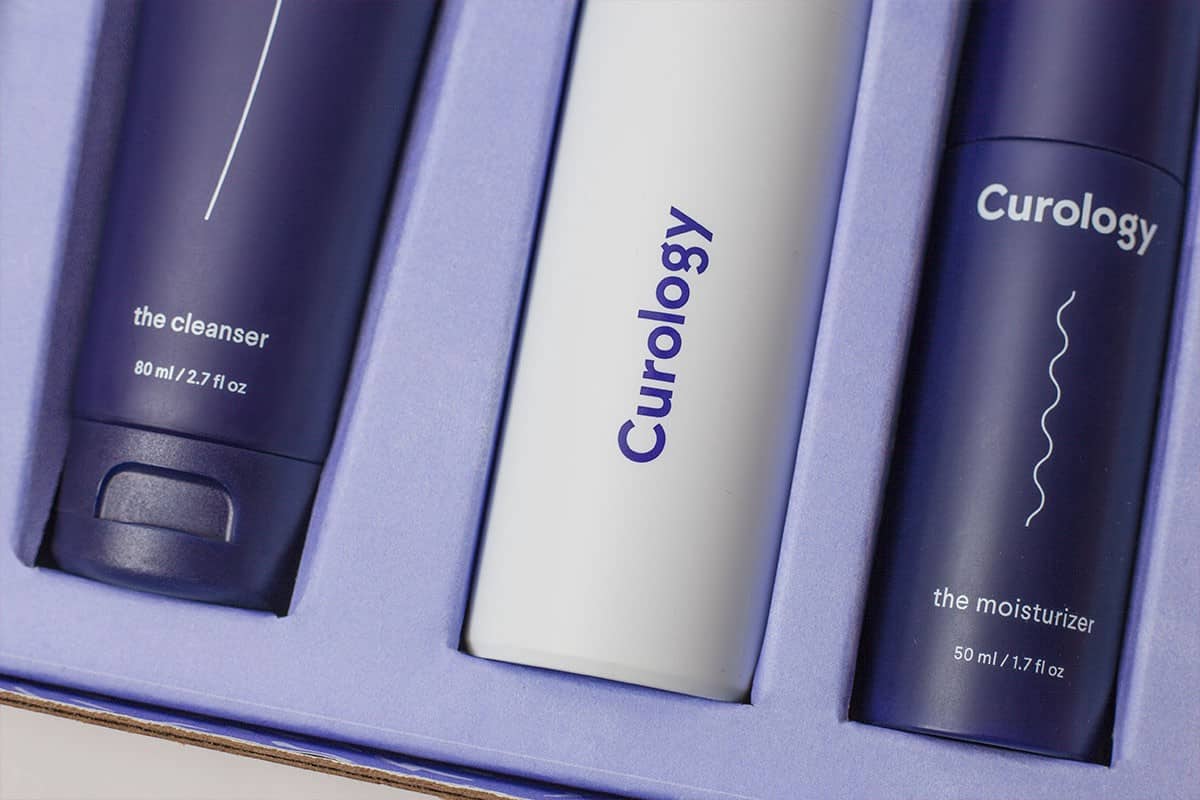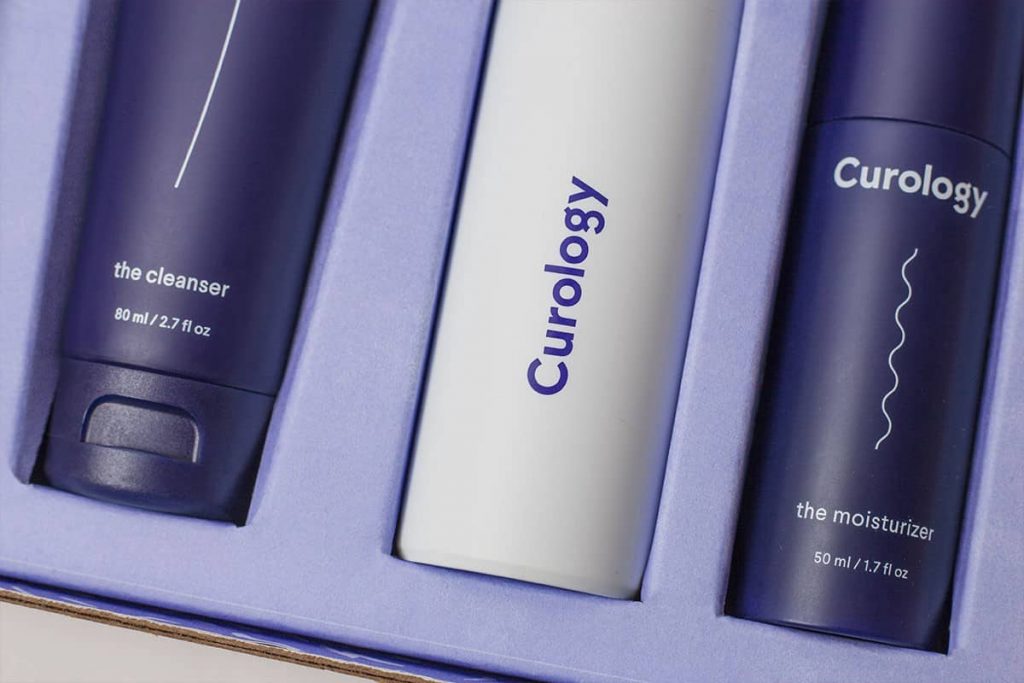 Is Lumin effective?
Lumin's products aim more towards overall skin maintenance, including warding off aging signs, improving firmness, fighting acne, strengthening skin's protective barrier, etc. If you suffer from puffy eyes, deep-set wrinkles, or eye bags, this brand is the right place to eliminate these issues. Proactive products like the SPF moisturizer of the brand are an effortless way to give your skin a boost of energy in the morning.
Closure
According to the fumes created by Curology VS Lumin, competition is only getting tough. If you break it down, Lumin is more inclined towards the Men's skincare game, whereas Curology plays it smart and gives you an extra assurance of women's skincare. Lumin is undoubtedly a good choice, especially if you are a newbie. However, if you know the drill and have certain skin conditions, in that case, there's more chance that Curology will solve the problem for you, as it comes with the advantage of building personalized formulas, aka, giving your skin what it needs.
With Lumin as your first choice, you get a lot of convenience and comfort because good sets have already been put together. You have to get them! This also saves you much time and energy from meaningless browsing and getting nowhere while beauty shopping! Both brands are flourishing in their fields, and it is just a matter of individual opinion of what you need at a particular moment. We have gotten all ideas of what will make our skin happy. Did you figure it all out too?
Rebecca is a skilled writer with a passion for makeup and skincare. With years of experience in the beauty industry, she has a deep understanding of the latest trends and products and a talent for creating engaging content that resonates with her readers. Whether she's writing about the latest skincare products or sharing her favorite makeup tips, Rebecca's writing is always informative, entertaining, and inspiring.