If you want your skin to thank you, you will have to do something of that importance. Sleeping is not the answer to all your troubles, so the craze for cruelty-free moisturizers has picked up a lot of steam. While monsoons are flooding the weather, nourishing your skin delicately ahead of the long winters has become imperative.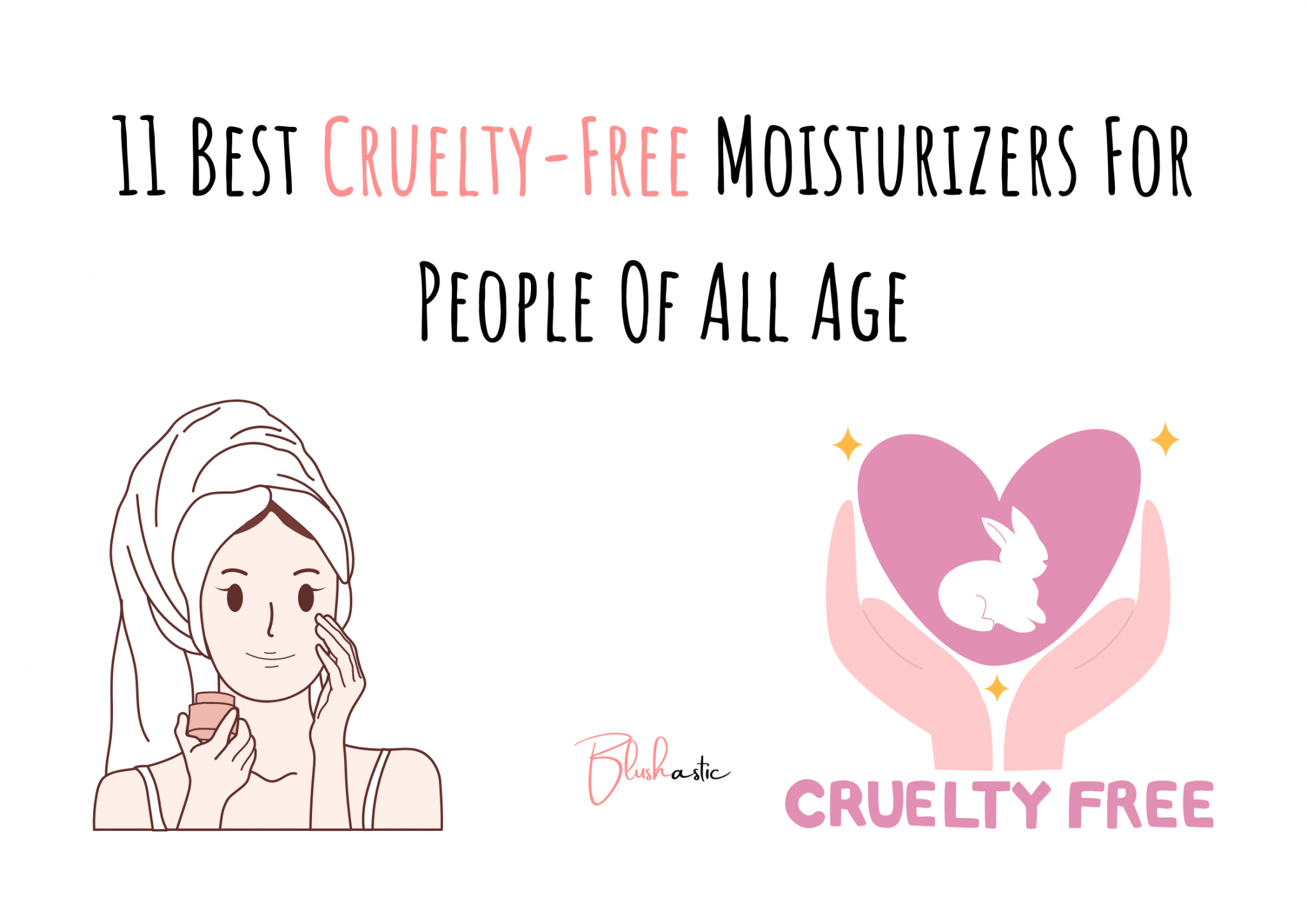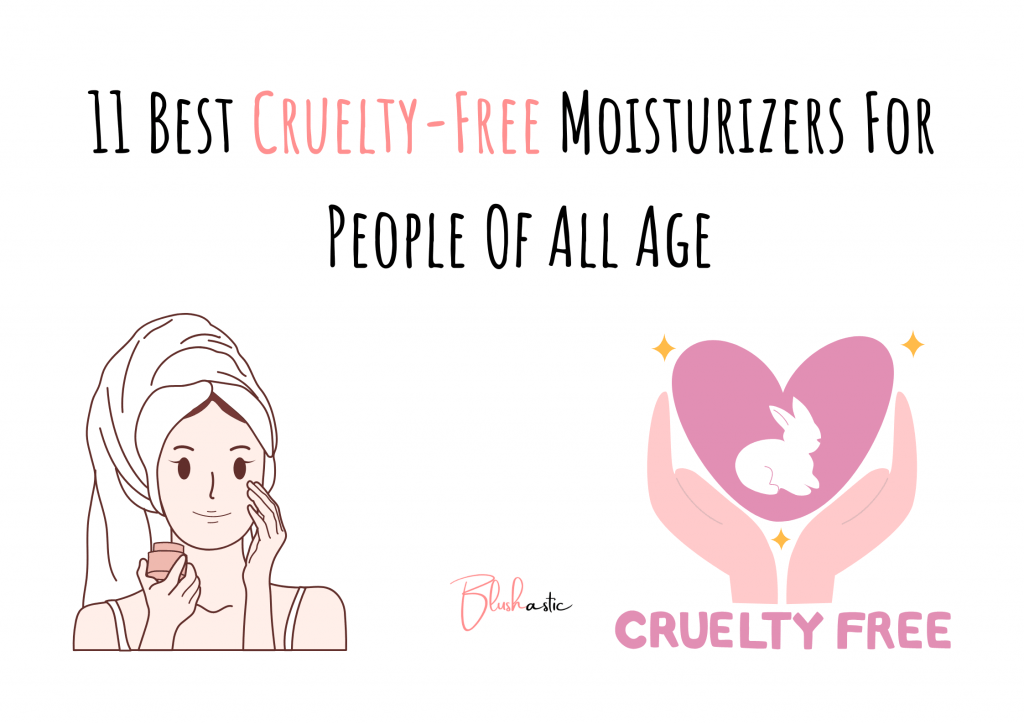 In this descriptive guide to the best Cruelty Free moisturizer, we have listed 11 humble and skin-loving options you want to add to your basket. Each claims to showcase the top-notch attributes expected in your skincare routine to revive that lackluster. But which one do you tick will work the best for you? I hope you find your skin's one true love!
Best Cruelty Free Moisturizer 2023
If you have started the skincare journey, you will discover Klairs Rich Moist Soothing Cream soothing and moisturizing. The formula contains a powerhouse blend of deep and nourishing ingredients perfect for sensitive skin. The goodness of Centella Asiatica extract, ceramide NP, portulaca extract, and aloe barbadensis leaf extract penetrate deep into the canvas of your skin and offer anti-inflammatory effects, making it the best cruelty free moisturizer.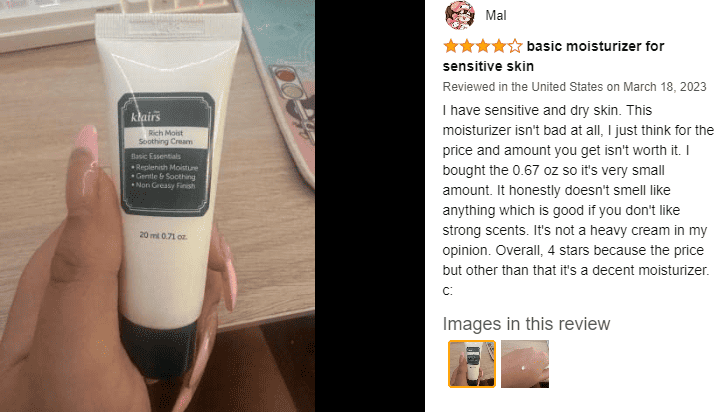 The cream easily mimics your skin's natural pH and makes it softer and plumper without agitating it from within. Users have given a positive review, saying it has helped improve their skin's protective barrier and supply hydration for 24 long-lasting hours. However, the formula might provide some different kinds of results.
Factors like lousy lifestyle, irregular sleeping habits, pollution, etc., often stress out our kin, which gives it a dull appearance over time. The formula has vegan probiotics, plant extracts, and coconut water, which help promote a luminous glow.
There are few reviews to prove its efficacy online. You could try your luck elsewhere if you depend largely upon customer reviews. Another aspect that may be concerning for the customer is that the formula smells a lot like coconut. So if you're allergic to fragrances, you should look at other options.
A favorite of many Hollywood celebs, the Tatcha Water Cream can be your skin's million-dollar baby. Users have reported that just after one usage, 90% saw an improvement in their pores. The hydrating nutrients in this formula help slow skin aging, whereas Leopard Lily helps smoothen your skin texture; wild rose tightens your pores and sucks away the excess oil.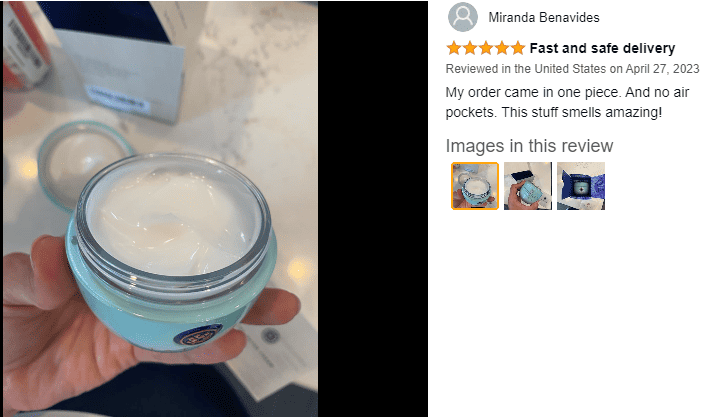 Similarly, Hadasei-3 helps improve cell turnover, refining your skin's surface. The best part is that it does not make your skin sticky or greasy. However, conversely, the consistency must be thicker and may feel more moisturizing. Also, the price of the cream is what people find concerning as the quantity of the product is much less, leading people to find a suitable Tatcha Water Cream dupe.
Lightweight Moisturize All would love to have the multifold benefits of two products in one. And what better way to introduce it to your routine than in the form of a moisturizer cum sunscreen that will take care of multiple needs simultaneously!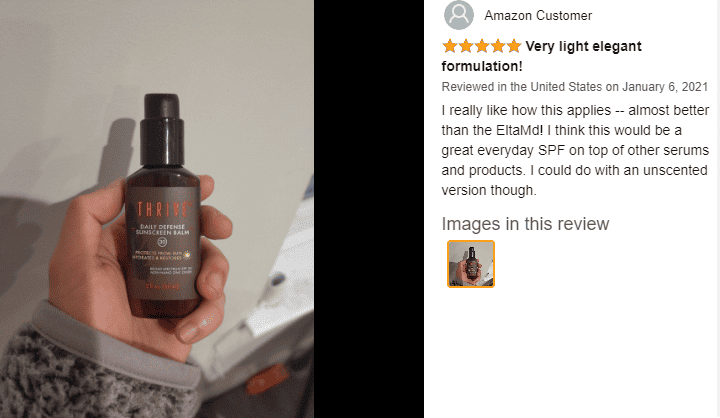 That's right, the Thrive Natural Mineral Face Sunscreen SPF 30 is a weightless moisturizer that revitalizes your skin and protects it against UVA/UVB rays of the sun. Unlike other formulas, it claims not to leave behind any residue or white cast. The formula feels very comfortable on the skin as it absorbs quickly, is non-greasy, non-oily, and does not even sting the eyes. While this formula has many potent ingredients, it may not suit all skin types.
The main motive of this aloe moisturizer from Mario Badescu is it helps reinvent your skin from all the damage sun exposure has been through. The formula is nonoily and has unique attributes of SPF15 that will shield your skin against UVA and UVB rays; because it has a lightweight feel.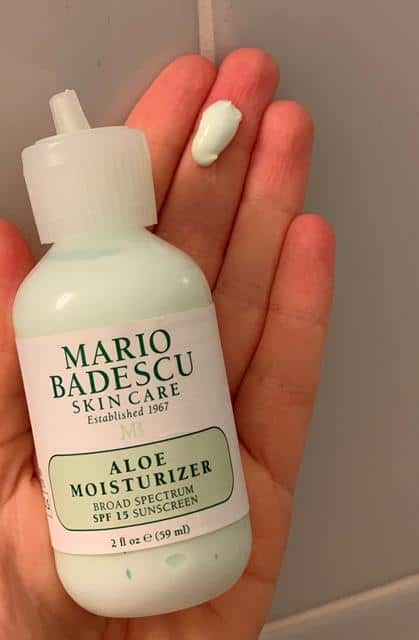 Your skin will feel very soothing throughout the day after applying the cream. The formula boasts potent anti-aging ingredients that any skin type or combination will love. In some cases, the users reported dissatisfaction with the product as it can dry out their skin.
Our skin deserves all the love it can get, and we are here to ensure you do justice to your appearance. That is why it's time to revamp that skincare routine and introduce a new cruelty-free moisturizer to your vanity like the Andalou Naturals 1000 Roses Beautiful Day Cream.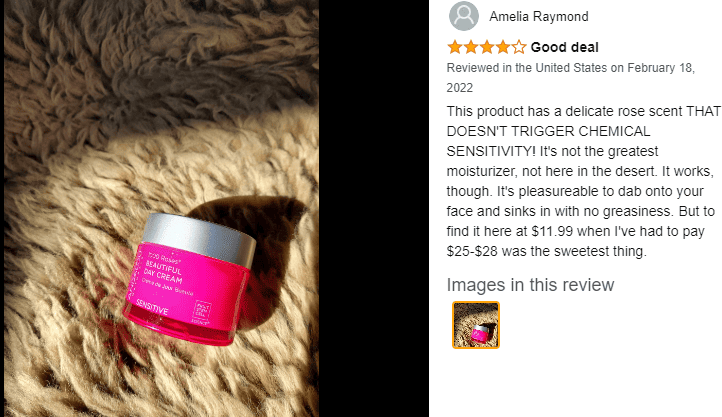 The formula is so soft that it almost feels like applying satin on your canvas. Sensational ingredients like alpine rose, apple, grape stem cells, rosehip oil, and pomegranate are intertwined in this formula, which helps target specific concerns and remedy those problems one at a time. However, everyone prefers something else than this, as you can easily find better alternatives in the market.
If your skin has been feeling thirsty for some time, then the Boscia Cactus Water Moisturiser can quickly quench this thirst. And the best part is it will leave your skin smooth, soft, and supple even after constantly brushing up with pollution and other environmental aggressors, making it the best cruelty free moisturizer.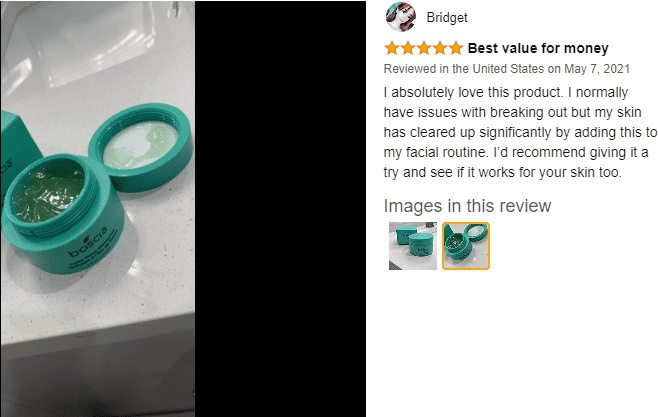 No preservatives, artificial fragrances, color, or even gluten exist, so you need not feel worried after each use. Whether you want to use it in the morning, at night, or alone is on you. An attribute of the moisture that stood out for users is they could easily layer their skin with this moisturizer under their makeup, which blended seamlessly. The only concern you might face is that it sometimes feels sticky.
Ingredients like fatty acids, vitamin E, watermelon seed oil, shea butter, and fresh coconut extract are richly infused in the formula to give you the ultimate feeling of an exotic moisturizer. The magic of aloe vera comes into play here, as it helps work its way all over to the signs of irritation on your skin and soothes them back into benign soft, and supple.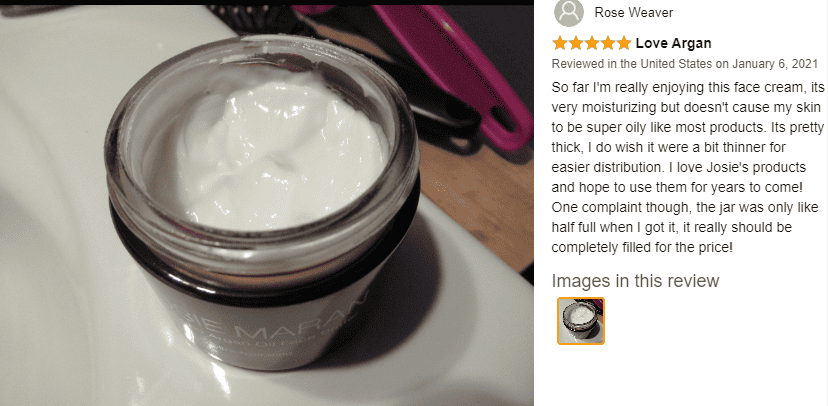 This intense hydration sinks deep into your dermal layers and gives you a refined glow. Users fond of this formula often share their experience by saying that the butter helps improve their skin's vitality. You can use it with your favorite serums to get desired results.
Formulated with the special touch of colloidal oatmeal, the First Aid Beauty Ultra Repair Cream Intense Hydration is a holy grail moisturizer many skincare experts swear by. And all of this is with good reason because the moisturizer has soothing properties that cover your skin in a thick cover and protect it from further irritation.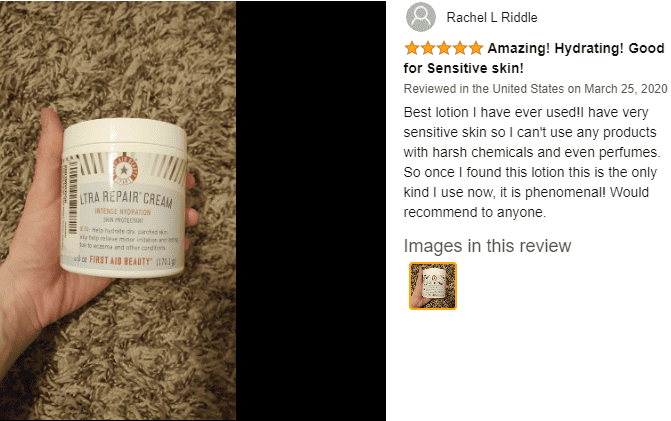 Other star ingredients, like shea butter and allantoin, are also present here and help calm the skin and protect the outer covering. You can use it to relieve signs of itching, redness, eczema, or even minor rashes. However, it may not always be the solution for healthy and nourished skin.
It actively strengthens the skin's protective barrier so your beauty is not compromised. Thanks to rejuvenating herbs and ingredients like niacinamide, the formula also helps reduce visible signs of aging. Even if you have fine lines, wrinkles, texture, or dullness, the serum is a rich source of moisture. The best part is people of all age groups can depend upon this, which is why we call it the best cruelty free moisturizer.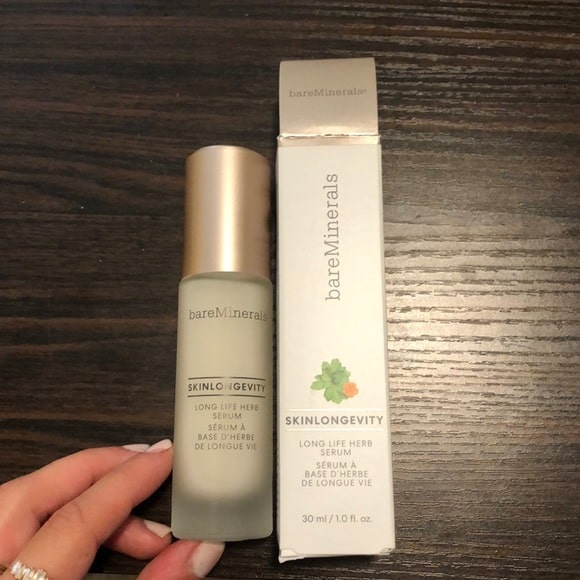 Clinical trials conducted by the brand suggest that 45% of users felt their skin's barrier stronger, 75% agreed to see an even and smoother texture, 22% were happy to see a glow up in their complexion, and 28% of users were satisfied that their fine lines appeared faded. However, you might need to explore other options if you have little cash.
With our skin's daily wear and tear with nature, our canvas goes through a lot which needs proper pampering to return to its original health. According to beauty scoop coming straight from makeup divas, it has come to light that the Honest Beauty Hydrogel Cream possesses all the qualities needed to infuse that ultimate radiance back into your skin.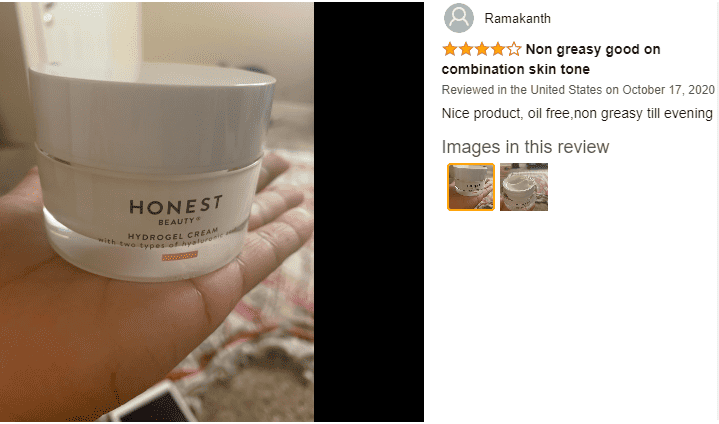 The formula boasts selected and handpicked ingredients like squalane, jojoba, and two unique kinds of hyaluronic acid. Because it is in a gel format, it blends easily on all skin types. In contrast, the cream claims to do justice to adding hydration to switch to other options that offer a long-lasting hydrating power.
Closure
No one starts looking younger overnight, so you must constantly give your skin ample attention. Skincare is a process and it is a process that needs to be done in the correct way and at the right time.
And moisturizers are a great way to refill the gap between hydration and reintroduce your canvas's lost glow and canvas. This edit on the best Cruelty Free Moisturizer is a surefire way to beat the heat and prevent your skin from breaking out. Make sure to jot them down!
Marilyn's deep interest in fashion, beauty, and lifestyle has led her to pursue a fulfilling career as a freelance writer and blogger. With her bachelor's degree in fashion design from the Fashion Institute of Technology, she has developed a keen eye for style and trends, making her well-equipped to offer valuable insights into the latest fashion and beauty trends.