The funny thing about our skin is you'll know immediately where you went wrong like hundreds of posts are filled with comments from users who can't stop complaining about their tretinoin outbreak! Although it is a game changer in the industry, and the posts of celebs and influencers might agree that this is a skin-saving hack, it is not the complete truth.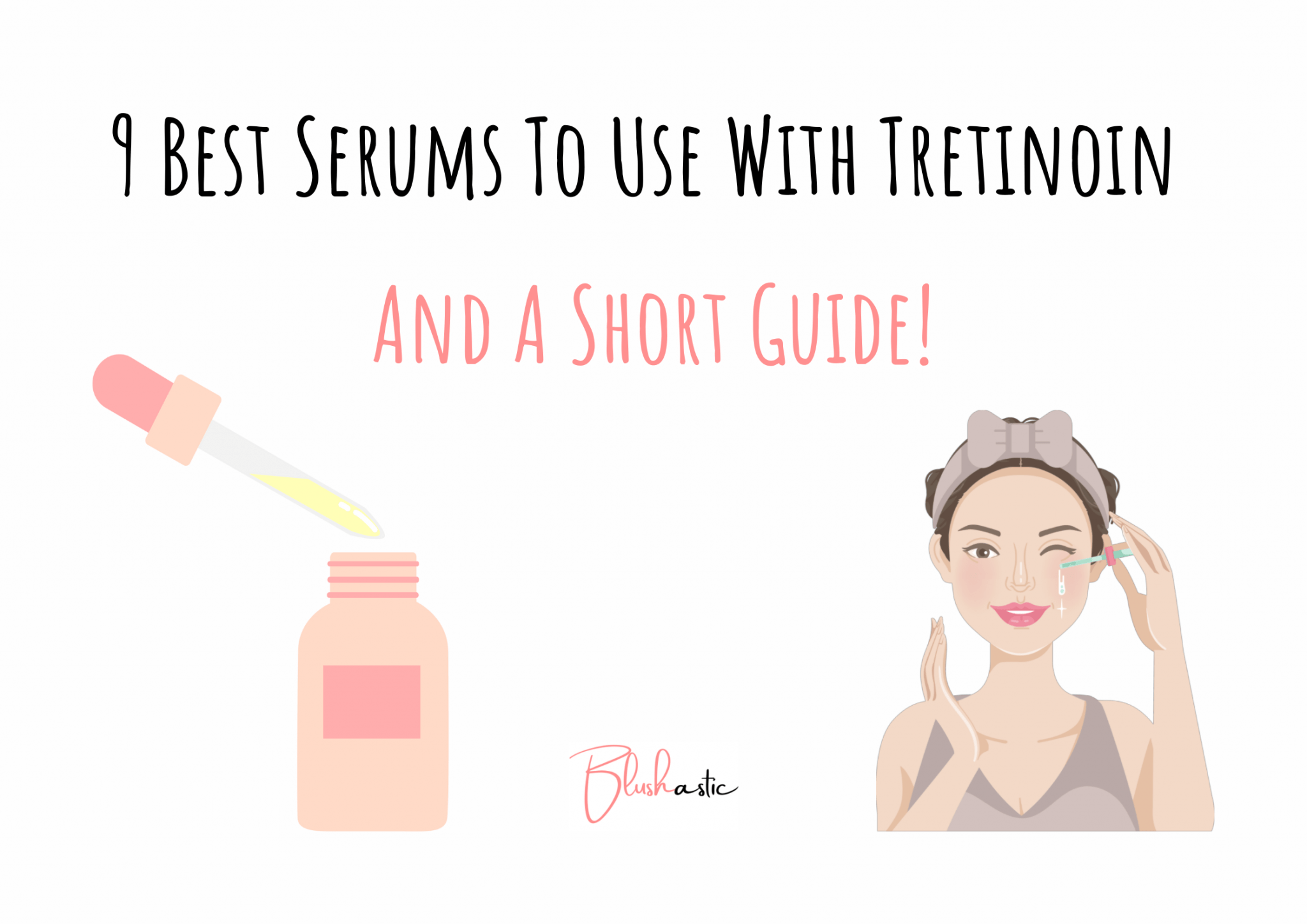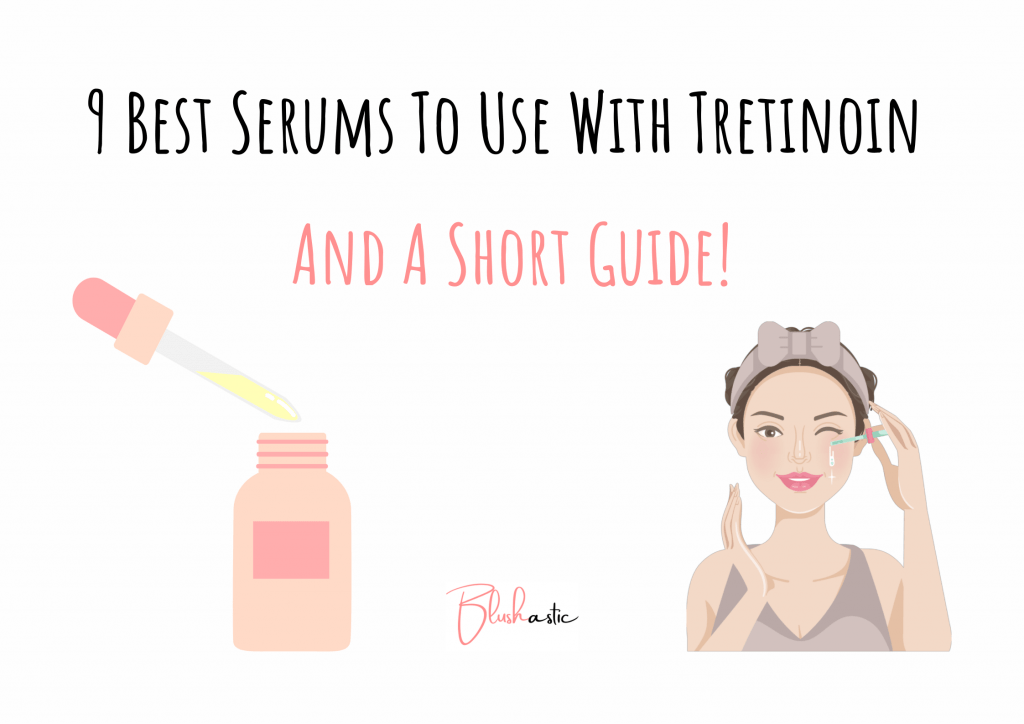 Tretinoin in your skincare can go wrong in many ways, so using a forgiving serum or moisturizer is vital to minimize its effects. But which one is the Best Serum To Use With Tretinoin? Below is a list of options you can choose from based on your preference for skin type.
Best Serum To Use With Tretinoin
Picking out the best skincare ingredients is not enough unless you know how the world works. After all, it's all about the balance! Especially when dealing with active ingredients, it's crucial to know what combines best with Tretinoin, as the moment you put it on your skin, it will become vulnerable. While being mindful of the products you use alongside Tretinoin is essential, boosting your anti-aging skincare routine with products that can speed up the results is also beneficial. You can do this by adding a strong collagen-boosting serum like Botox Face Serum to your morning routine. As shared by existing users, Botox serum helped reduce wrinkles, fine lines, sagging, and dullness, giving your skin a smoother and more youthful look, similar to the effects of Botox.
That is why there are certain combinations that, when used together, complement each other and produce the best results you have ever seen. Azelaic acid, vitamin C, and niacinamide are some ingredients that work like butter with Tretinoin. Let's see what serums you can introduce to your skincare basket so that tretinoin does not give you a hard time.
There's no comparison with hydrating serums when the Neutrogena Hydro Boost+ Niacinamide Serum is a moisture reservoir. The formula targets the dry areas of your skin, which need hydration, and improves their moisture quantity. It also corrects unevenness or rough texture to make your skin touchably smooth. If you have been dealing with dullness for quite some time and want to add that unmissable glow, this serum will do it for you. The composition involves 10% vitamin B3 or niacinamide and hyaluronic acid, which fortify your skin's protective barrier.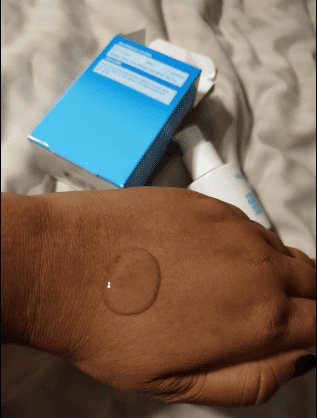 The serum contains no fragrance, so it does not irritate your skin. For safety measures users, the brand has ensured that no harmful ingredients like parabens, phthalates, or dyes would be a part of their composition. The brand is also against animal testing. While some skin enthusiasts are crushing on this edit, there may be something to consider. For example, the formula's texture might feel sticky on your skin after some time, and a few users commented that it didn't work for them.
You have to be strict with your skincare regimen, especially with tretinoin. Because we all know it tends to cause you problems, apart from its goodness. Tretinoin can be quite harsh on the skin sometimes, so you will need something to keep the hydration level of your skin. This Pure Hyaluronic Serum from La Roche-Posay claims to strengthen your skin's barrier with unique handcrafted ingredients.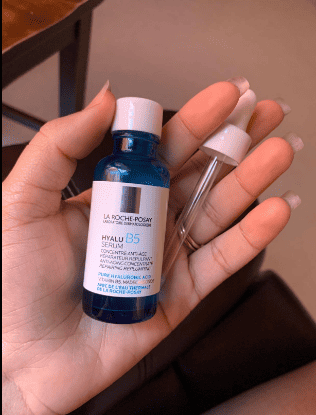 The formula has been loaded with hyaluronic acid, vitamin E, and glycerin, which replaces the dullness by plumping it and locking the moisture in. The serum has a unique mineral-rich thermal water that offers soothing properties. It has been combined with panthenol and hints of Centella Asiatica extract, known for its multifold benefits in healing sensitivity issues. The only thing that might bug users about this serum is it takes some time to sink onto your skin.
Purging is natural if tretinoin comes into your skincare regime. But, this needn't continue till the rest of your days! Because the magical power of snail essence can shoo all your problems away for good! So the COSRX Snail Mucin, 96 % Power, Repairing Essence is rescued. Users can notice a very prominent difference while compiling it with tretinoin. When you use it pre-tretinoin, it covers up your canvas in a slimy, dewy, but practical finish, reducing or eliminating redness and chances of irritation.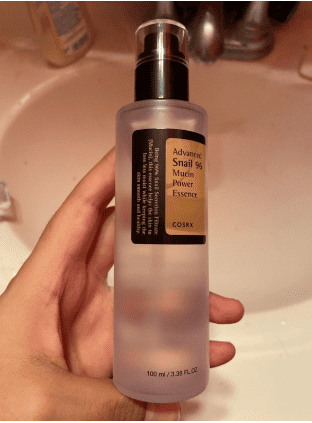 Many users incorporate this into their lives, making their skin more pleasing and less angry. The 96.3% Snail Secretion Filtrate is the star of the formula that dermatologists have tested and is 100% natural and hypoallergenic by nature. The essence has reparative properties that soothe the damaged parts of your skin, strive to dull the dark spots, and improve the skin's vitality. So far, everything about the serum looks good. The only wrinkle this can get you is the price. But it's worth putting your money on.
If you have been in the skincare business for quite some time, you will know that The Ordinary Niacinamide 10% + Zinc 1% Serum is often called a "miracle in a bottle." But have you ever wondered why? It can be found on the top shelves of everyone's beauty cabinets because it is something that does work and delivers. The formula's primary goal is to clear your pores from sebum and bacteria so that they remain clean, prevent future breakouts, and reduce the appearance of existing ones.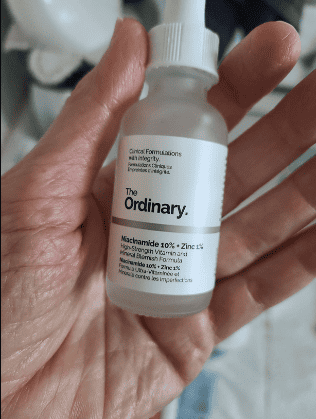 It has a lightweight texture but might feel slightly slimy when you put it on your skin. Nonetheless, its fast-absorbing formula works efficiently and leaves a silky smooth finish. Before you give your verdict, you should know that the whole point of this serum is to help in spot treatment because of tretinoin, but the zinc present in this formula can act as a potential allergen or irritant and break you out.
If you want to test the raging benefits of The Ingredient of the Skincare Industry – Hyaluronic acid, this serum deserves a lot of popularity for its craze. All thanks to its low-molecular weight of hyaluronic acid, your skin drinks moisture so that it does not dry out from tretinoin's effects. The formula penetrates deep and replenishes hydration. Users said that in just 1 week, their skin felt softer and looked plumper and younger after using it. If you want to regain firmness and elasticity, this dewy serum will significantly help.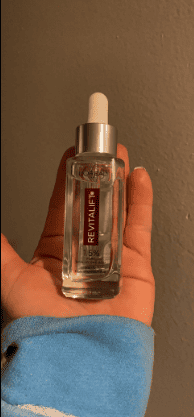 Besides its multi-depth hydration, vitamin C boosts your skin's radiance by eliminating signs of dullness due to wrinkles or pigmentation. Although the formula feels smooth over the skin, its moisture may not be enough to deal with dryness. In that case, you can look for an alternative or buy a heavy and fulfilling moisturizer to pamper your canvas.
The benefits of vitamin C keep increasing daily, and there is no reason why you should stay away from it. The most striking feature of this serum is it has a 10% concentration of vitamin C, which strives hard and visibly brightens your skin. It assists in dissolving pigmentation, or discoloration, which often gets left behind on our face due to acne. The white shiitake mushroom blend present in this helps target fading of dark spots and prevents occurrences of new ones.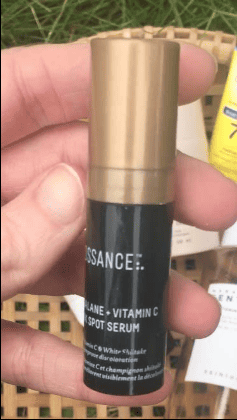 Licorice root extract is said to calm down the skin and fight discoloration, which can be present due to previous acne, and enhance the effects of tretinoin. A little goes a long way so your skin cna enjoy its plethora of benefits for a long time. While we love its commitment to keeping your skin away from possible irritation, the serum may not fall under everyone's budget, as it has a fat price tag.
Koreans are known for their glass skin and hidden beauty secrets which keep their skin youthful for years. So if you don't want to pay a fortune for the products around you, it's time to adapt to the beauty standards of Kbeauty because they know what they are doing! The [Beauty of Joseon] Glow Serum: Propolis+Niacinamide can be a pleasant pick for your routine, as it is known to support better skin health by evading inflammation with the help of 59.94% of propolis extract.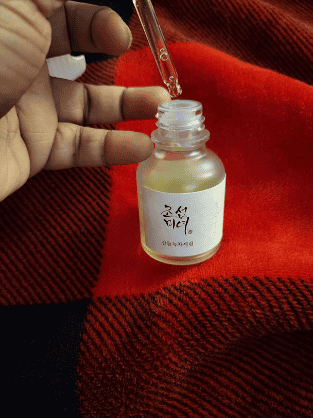 The mixture also contains 2% niacinamide which controls excessive sebum release and balances out oil and moisture. 0.5% betaine salicylate helps detoxify your skin from the sebum, which clogs your pores and can lead to acne. What stands out the most is the serum has a mimicking texture of honey but leaves a glowy radiance on your face without stickiness. Although everything about the product feels right, it might not be a good option for mature skin.
Good news for users with sensitive skin! You can also take the full benefits of tretinoin if you have the Aveeno Calm + Restore Triple Oat Serum stuffed in your beauty basket! This is a good pick because the formula features Centella Asiatica and feverfew flower extract derived from the wild chamomile plant. These ingredients are on the top of the list when you want to soothe the inflammation on your skin and keep potential irritation at bay. No scent is added to ensure the moisture stays in and inflammation out.
Thanks to the Triple Oat Complex infused into this, the serum possesses a weightless texture that absorbs effortlessly on your skin, and users reported they could feel a difference after just one use. Parabens, phthalates, dyes, and alcohols are strictly prohibited from the composition to prevent further reaction with tretinoin. Despite the 3x the power of the oat, some might walk away from this tub of moisture because of its faulty dropper, which seems to hold only a tiny bit of the product.
One of the most beautiful reasons for adding azelaic acid with tretinoin in your skincare is that the former acts as a catalyst to enhance the goodness of tretinoin, especially when dealing with acne. This double-packed-duo also has skin-brightening properties and clears unwanted pigmentation. This formula from Cos De BAHA is a multi-action powerhouse loaded with the additional benefits of Niacinamide. Together, they help fade brown spots and marks from previous acne breakouts, reducing the portion of marks or acne on your face.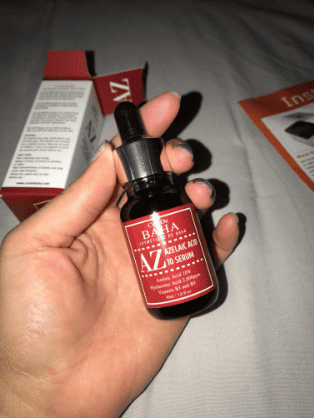 Because the formula is lightweight and oil-free, it can be easily mixed with tretinoin without putting any extra weight on your skin that feels greasy. The formula also helps in treating rosacea effectively, with its other vital ingredients like 2000 ppm hyaluronic acid, organic herbal extract, and panthenol. While the premium quality serum is free from harsh chemicals, it is not suited for sensitive skin, people using niacinamide for the first time, or others who have had allergic reactions to other skincare.
Benefits of Tretinoin
Improve skin cycle, or encourage regeneration of new cells
Correct uneven skin texture
Keeps pores clean of bacteria
Cleans excess sebum from pores
Speeds up the removal of dead skin cells
Diminish breakouts of acne helps in tackling existing acne
Remove the sheet of dullness
Target areas of pigmentation or discoloration on the skin
Prevent more formation of pimples
Fades deep scars of previous scabs
Increases the content of collagen and adds firmness
Blocks road of inflammation to keep away irritation
Effectively deals with sun-damaged skin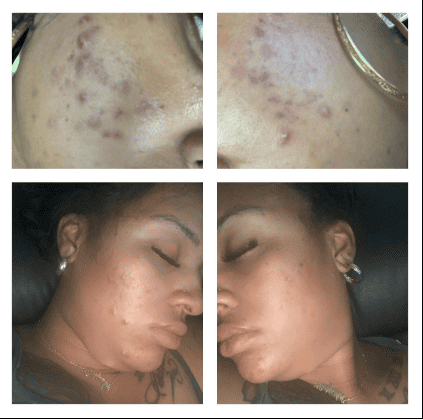 Side Effects Of Tretinoin
If you are among thousands who have taken the plunge into using tretinoin, then it's better to do it right. Although the benefits of these ingredients are unparalleled if you are lucky, there might also be an ugly picture of this scenario. Because adding this ingredient to your routine increases sensitivity, it can react differently and in different intensities for everyone. Some of the side effects that users may face are,
Dryness or peeling of skin
Lightening of skin at the point of application
Skin rashes or prolonged redness
Tingling sensation
Areas of application feeling warm
Most people don't tell you that tretinoin can also be taken orally and include a different set of side effects or symptoms that you need to look out for. These may occur in the form of headache, fever, nausea or fatigue, muscle or bone pain, vomiting, chest pain, fluctuations in weight, dizziness, anxiety, diarrhea, depression, arrhythmia, fluctuations, or irregularity in heartbeat. In fact, in some cases, oral intake of tretinoin can also lead to severe life-threatening cases of congenital; disabilities.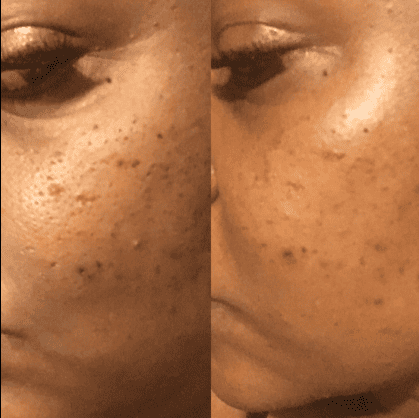 Who Should Not Use Tretinoin?
If you are someone who likes to stay out in the wee hours of the day or whose job requires benign exposure to sunlight for a prolonged period, you should take this matter to your doctor. Before adding tretinoin, sun exposure significantly heightens the skin's sensitivity.
Not enough clinical studies show compelling evidence that tretinoin is safe for pregnant women. For this reason, such people avoid using it. Or they can consult with their dermatologist or doctor first to discuss the potential harms and threats they might encounter while using it.
No evidence suggests much information if tretinoin can pass through breast milk and affect the baby. Still, breastfeeding women should avoid it at all costs.
If you have a lot of medical history, mention it to your doctor before starting tretinoin. This way, any unwanted reaction can be avoided.
Users with sensitive skin or people already using some medication for their skin need to talk things through with their dermat.
If you have already begun your journey with tretinoin, ensure you know everything, like how to use it and when not to use it. If after that you notice some changes with your skin that are not right, you can consult your physician immediately and see what is wrong.
Closure
We all are guilty of trying different skincare products just because someone we know praised them on social media. But what makes all of it complicated is the recovery. The recovery of your skin from all that you have put it through. Be it using too many actives at once, or worse, using the wrong actives together because both methods will leave you with similar problems. The trouble is further magnified when you use them on sensitive skin. While tretinoin can improve your skin's growth cycle, it can also compromise the skin barrier.
Therefore we have put together this edit of Best Serum To Use With Tretinoin so that you don't regret your later choices. It provides better knowledge about the dos and don'ts of tretinoin so that you don't go too fast and too hard on your skin. This is your cue to take things slow and not be overzealous with your routine. Spooner or later, your cleaner, youthful, and healthier skin will shine!
I'm Sarah Abraham, the founder and co-author of Blushastic.com and a professional makeup artist. Beauty is more than just skin deep, and that's why I'm passionate about sharing my knowledge and experience to help people feel confident and beautiful on the inside and out.
Whether it's skincare, haircare, or fashion, my goal is to empower women to feel their best. With my expertise in the beauty industry, I strive to provide practical advice and tips that are accessible to everyone, regardless of their skill level or budget.