Are you tired of applying false lashes to your eyes to enhance your looks? If you answered yes, you are not alone. Long, dark, and thick lashes boost one's beauty tenfold. However, not everyone is born with them, forcing us to rely on alternatives such as falsies and lash extensions. While those options are effective, this review will be helpful for those looking for affordable yet high-quality lashes that will last for days. This review will discuss the lashes offered by the brand called Urban Doll. Many people are fawning over them on the internet, so let's find out how accurate these Urban Doll lashes reviews are.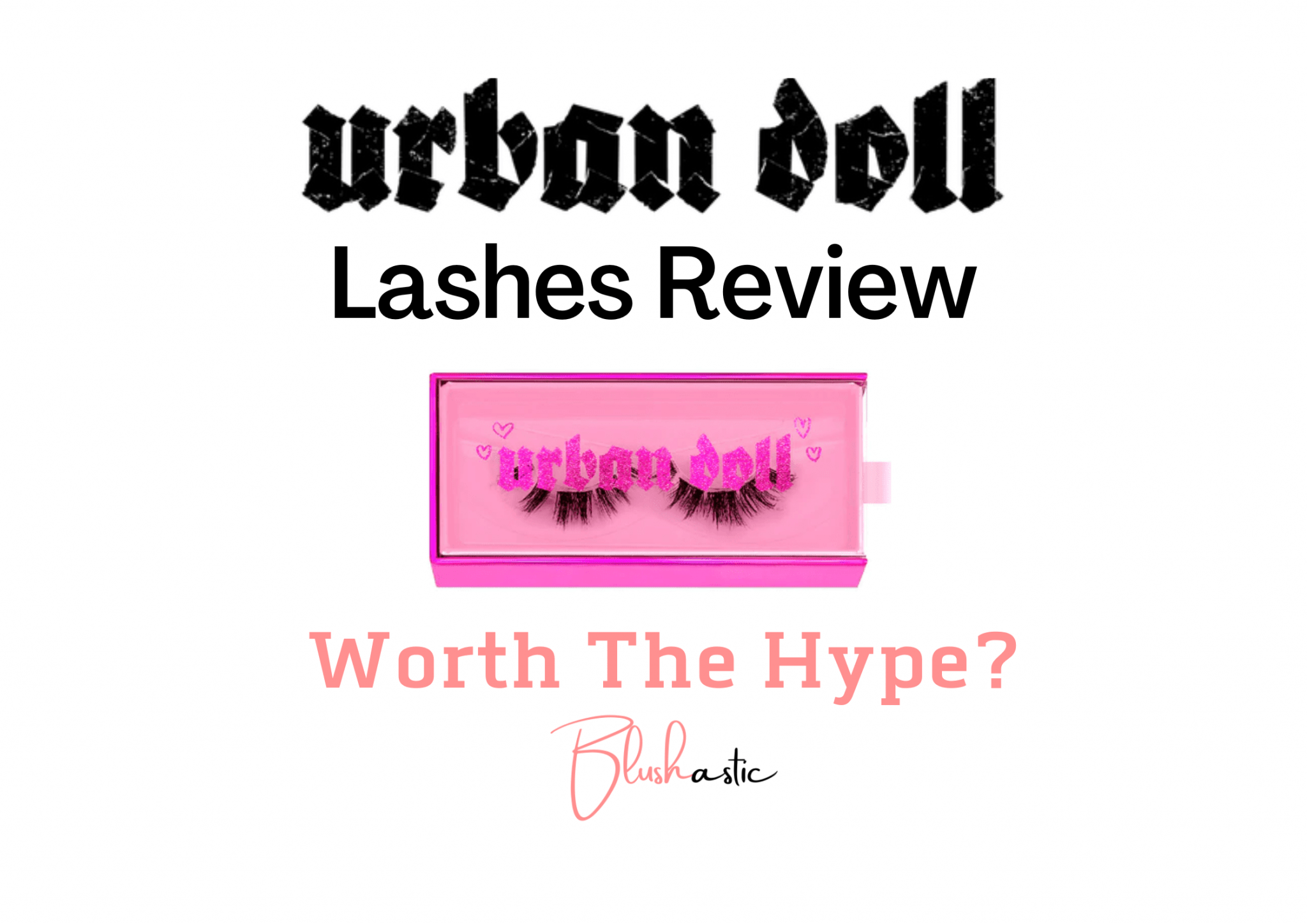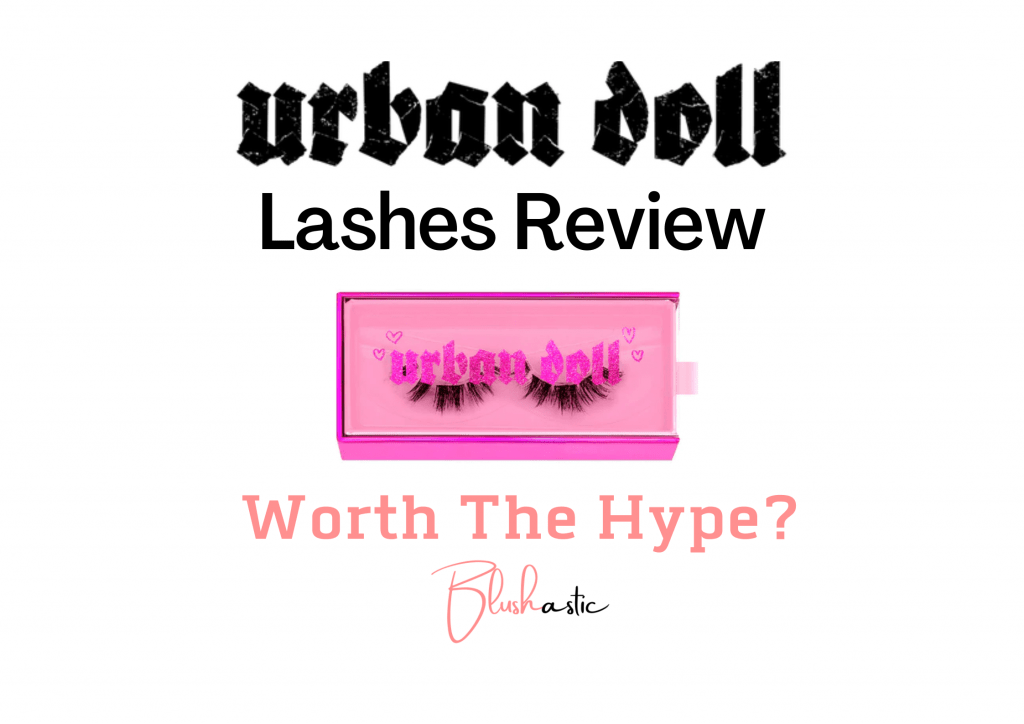 Also Read: Nulastin Reviews | Your Ultimate Skincare Rescue?
Urban Doll Lashes Reviews | Worth The Hype Or Just Another Gimmick?
Urban Doll is a brand created by and for women. They want to inspire people and provide everyone with affordable yet effective beauty solutions. Their popular lashes are handcrafted and claim to last for two weeks. They are available in various styles, lengths, and thicknesses to accommodate everyone's needs and preferences.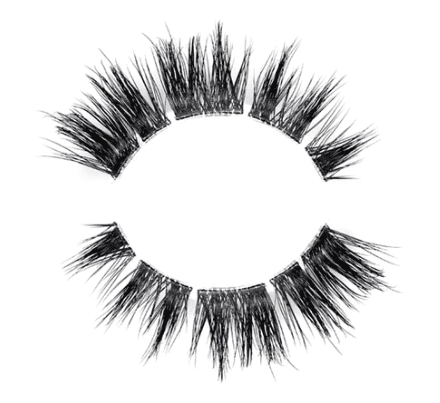 Since we're talking about the brand, we'd like to dispel some rumors and speculations that may have arisen due to its name. An alleged makeup enthusiast defrauded many people online by promising them giveaways and PR bundles. Interestingly, this person's Twitter handle was Urban Doll. Thankfully, this person was suspended on various social media platforms after many people spoke against them. We urge our readers not to confuse this scammer with the beauty brand discussed in this review.
Popular Affordable Alternatives
Let's Find The Perfect Lashes For You!
Urban Doll lashes are handcrafted by skilled artists using the finest faux Korean silk fibers for maximum quality and wearability. These lashes have an invisible band for a seamless appearance. Furthermore, the lash design is divided into five distinct segments, allowing you to use as many or as few as you like.
Choosing suitable lashes for your eyes is more tricky than it appears. You can't just pick any lashes and hope they look good on you. They do, after all, come in various styles, shapes, sizes, and thicknesses for a reason. Understanding different eyelash lengths, curls, and sizes, on the other hand, can be difficult, which is why we will briefly explain each lash offered by Urban Doll and who it will suit best.
Bedroom Eyes
Details: Length – 9.5 – 17mm
Curl – D
These wispy lashes are bold, dramatic, and bound to draw attention to your eyes. They have a D curl, which means they are curlier than regular eyelashes.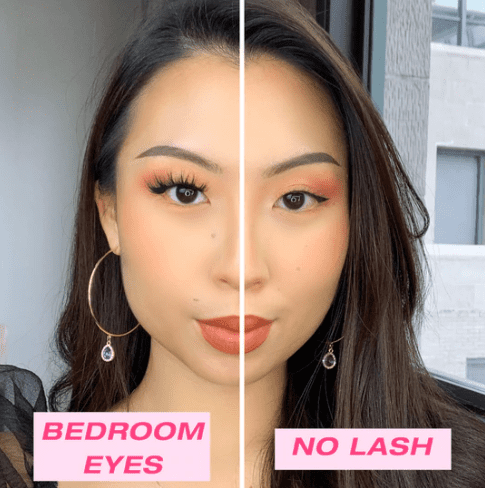 Furthermore, they curl upwards, making them ideal for people with downward-angled lashes. Because of their dramatic curl, those with upward-angled lashes or heavily hooded eyes should avoid them as they may prick the eyelids. If you are looking for something similar and at an affordable price, consider Emilystores's Mink Lashes.
Fantasy
Details: Length – 16 – 19mm
Curl – C
These lashes have a C curl, which is a popular style all over the world. Because it creates an open-eye effect, C-curled lashes are best suited to those with a slight curl in their natural lashes. Those with slightly lowered lashes can also achieve a lovely lash lift using C-curled lashes. Those with heavily lowered lashes, on the other hand, should choose lashes with a D curl. Linx DIY lashes have extensions that can be a go-to alternative.
Petite
Details: Length – 8 – 13mm
Curl – D
As the name implies, these lashes are small and delicate, allowing you to achieve soft glam eyelashes. These look best on people with hooded or almond-shaped eyes. They give volume and curl to natural lashes. Because they have a D curl, they add an appealing lift to the eyes. But, Emilystores has an alternative at a lower price point.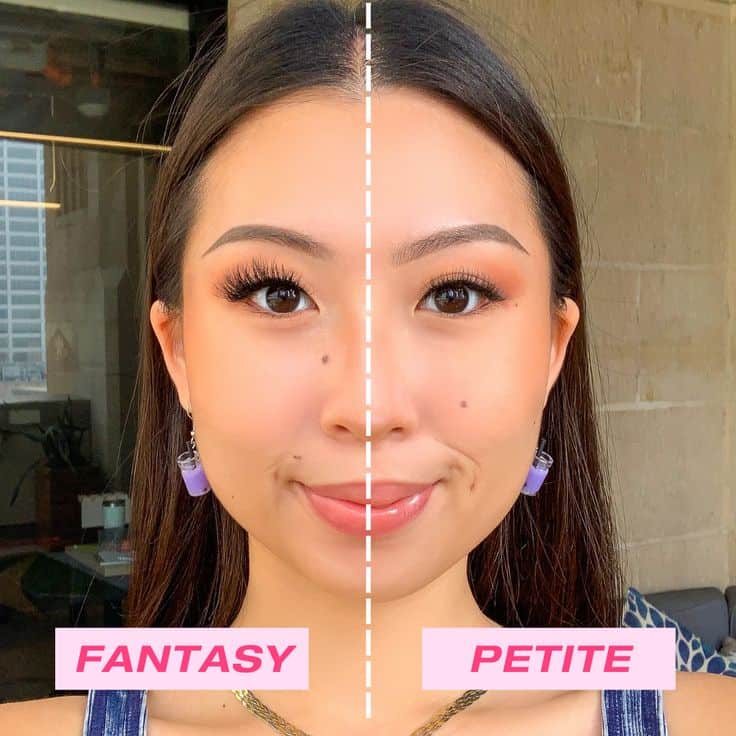 Like A Lady
Details: Length – 11 – 14mm
Curl – C
These eyelashes add a sophisticated and seductive touch to your everyday glam. These lashes are suitable for all eye shapes and add an appealing curl to lashes, making them look effortlessly beautiful.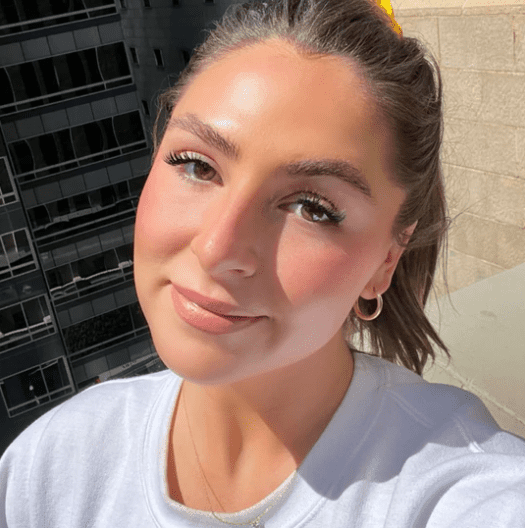 The delicate feathery fibers add density to the eyelashes seamlessly, making these lashes ideal for an everyday look. But due to the the high price, Emilystore's silk mink lashes were deemed a perfect option.
Pretty Woman
Details: Length – 10 – 14mm
Curl – B
These lashes have a B curl and are ideal for people who have naturally straight or slightly upward-angled lashes. Compared to a C or D curl, B-curled lashes provide a more subtle and soft lift.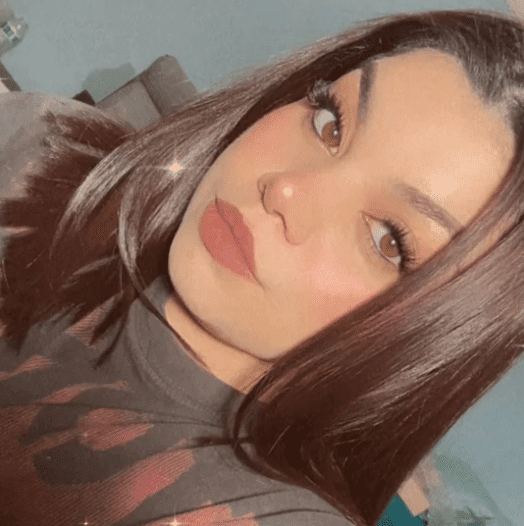 B curl is also an excellent option for inner-corner lashes. "Pretty Woman" lashes complement a variety of eye shapes, including Almond, Hooded, Round, and Monolid. Some users found it expensive and not worth the price. Thus, LINX cluster eyelashes can be a great option for a change.
High Fashion
Details: Length – 11 – 15mm
Curl – C
These lashes are another set of C-curled lashes from Urban Doll to add volume, density, and oomph to your lashes. These lashes complement all eye shapes and create a soft yet intense drama.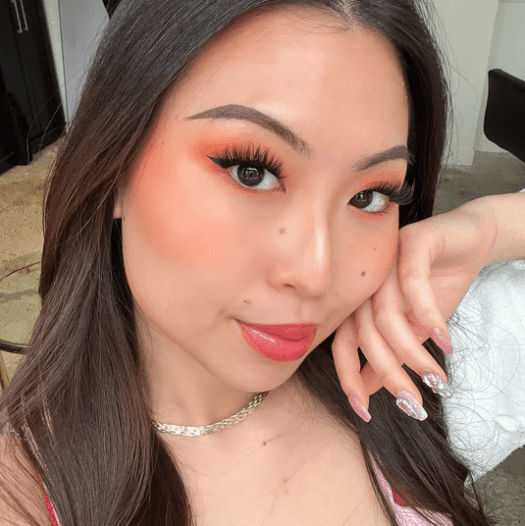 Also, these lashes resemble false lashes, but they appear healthier and more natural. Those with naturally curled lashes will benefit the most from these eyelashes. Moreover, Lavislash can be considered if you're looking for a better handmmade option.
Cinnamon Girl
Details: Length – 9 – 12mm
Curl – C
Although the website does not specify the color of these lashes, the images show them to be brownish. Unlike traditional black lashes, these are naturally soft and subtle in appearance.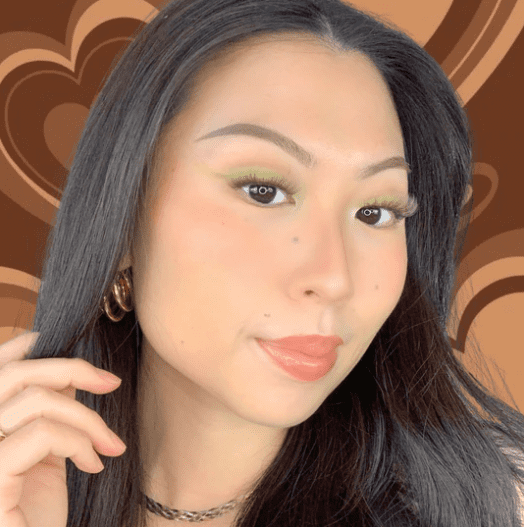 They have a C curl, which helps to enhance the appearance of the eyes by giving the eyelashes an appealing lift. While some people wanted a cost-effective option, Emilystore's mink silk lashes can be recommended to them.
Benefits Of Urban Doll Lashes
In comparison to beauty procedures such as lash extensions, Urban Doll Lashes are inexpensive.

They are simple to apply and can last for two weeks or longer. They are also waterproof.

All lashes are handcrafted by skilled artists using faux Korean silk fibers.

Urban Doll Lashes are cruelty-free and hypoallergenic.

The lashes are available in various sizes, thicknesses, lengths, and curls.

The lashes fit most eye shapes, including Almond, Monolid, Hooded, and Round.

All lashes are separated into five distinct segments, allowing you to use as many or as few as you want.

The lashes can be worn daily and for special occasions such as nights out, events, or birthdays.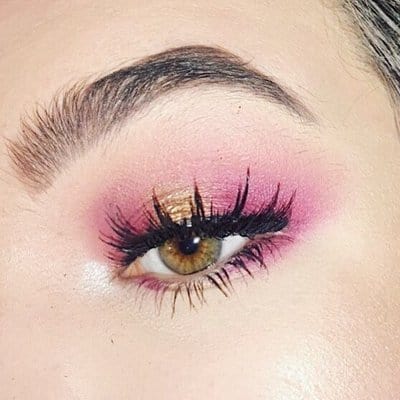 Drawbacks
Using oil-based cleansers or makeup removers on Urban Doll lashes may cause them to fall out.

You can wear one pair of eyelashes only for a maximum of two weeks.

First-time users may struggle to apply the lashes correctly, and the process may be time-consuming.
How To Apply Urban Doll At-Home Lash Extensions?
Things You Need – Lashes (of your choice), Lash Bonding Agent, Lash Bonding Sealant, Applicator, Tissues, Makeup Remover (water-based).
Begin by cleaning your lashes with a mild yet effective face wash or other cleansers.

Apply a generous and even coat of the Lash Bonding Agent all over your eyelashes, from root to tip, in the same way, you would apply mascara.

Grab a segment of the lashes and apply the same bonding agent to the segment's upside root.

Then, one by one, place the segments beneath your lash line.

Hold the applicator horizontally and press the lash extensions together to 'bond' them with your natural lashes.

Wipe the applicator clean with a makeup remover and repeat the procedure.

Allow the lashes to rest for 5 minutes before applying the sealant to the roots of the lashes. Remember to use the adhesive only on the eyelash roots, not all over them.

Repeat this step several times until the lashes are secure enough to last at least two weeks.

Follow the same procedure for the other eye.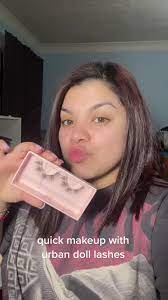 How To Remove Urban Doll At-Home Lash Extensions?
Things You Need – Lash Removal Serum, Sponge Tip Removal Sticks (or cotton swabs), Applicator, Eye-safe cleanser.
Drop Lash Removal Serum onto a cotton swab or directly onto your eyelashes. Make sure to use enough serum to make the removal process as easy and gentle as possible.

Wait 1-2 minutes before removing the lashes with an applicator. They should be easy to remove.

If necessary, apply more removal serum until all the segments come out and wash your eyes with a gentle cleanser.
After Care Tips And Tricks
Do's
If you wish to relock your lashes, apply the sealant to the roots of the lashes and bind them with your natural ones using an applicator.

If you notice a lash segment lifting or falling off, remove it and reapply it all over again.

If the eyelashes are wet, wait for them to dry before re-binding them.

Brush your lashes frequently throughout the day to keep them looking fluffy and fresh.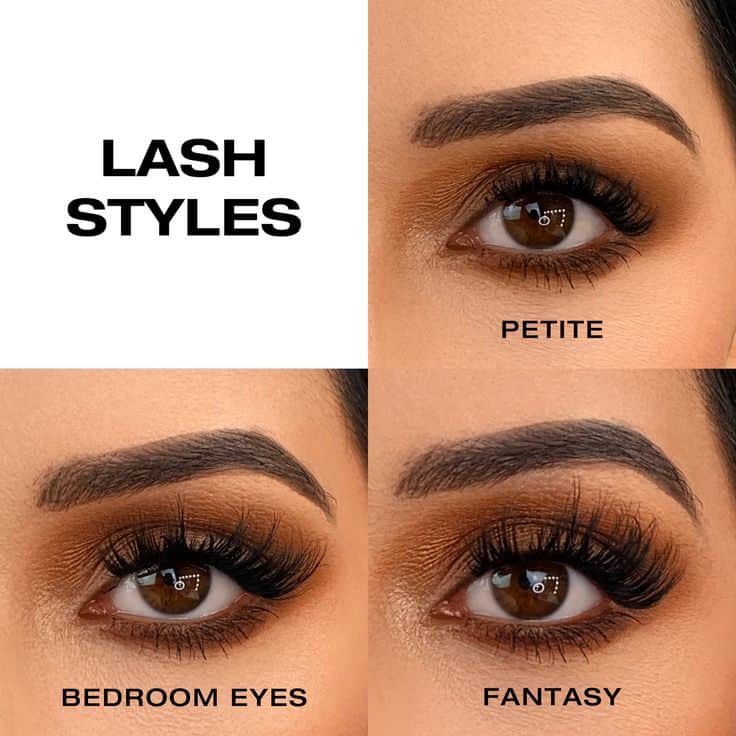 Don'ts
Do not pull, rub, or tug on your eyelashes.

While showering, avoid aiming water directly at your lashes as this will cause tension and reduce their wearability.

Do not sleep on your face.

Do not use an oil-based cleanser to clean or remove makeup from your eyes. Use micellar water and a cotton swab instead.
Customer Reviews | Urban Doll Lashes Before And After
Jeanine stated, "I recently found an Urban Doll lashes Reddit thread. A slew of positive feedback compelled me to give the lashes a shot, and I'm so glad I did. I ordered the 'Fantasy' style, which fits my eyes perfectly and makes them look sultry and beautiful. They stayed for 12 days, and the application process was relatively simple. I am impressed with these lashes and recommend them to everyone."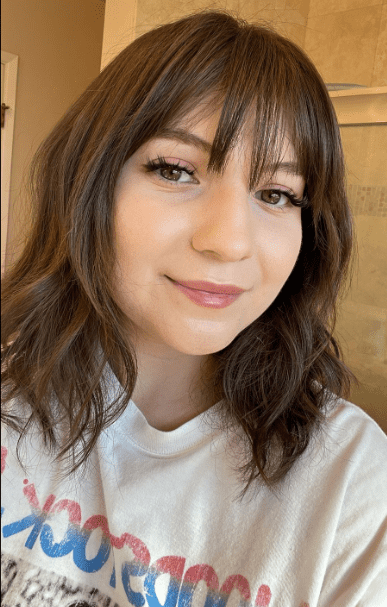 Sandra noted, "When I first discovered Urban Doll lashes, I couldn't believe how simple lash applications could be. I didn't waste any time ordering them. The application was simple, but it took some time for me to adjust the lashes to my lashline properly. However, once on, they looked stunning. My lashes stayed in place for about two weeks, but I had to relock them now and then. Overall, I had a positive experience."
Frequently Asked Questions | Urban Doll Lashes
Can you reuse Urban Doll Lashes?
The company advises against reusing lashes after they have been worn for 14 days straight. Nonetheless, some customers reported reusing their lashes after washing them. If your lashes appear in good condition, you can try reusing them; however, using a new set of lashes each time is safer.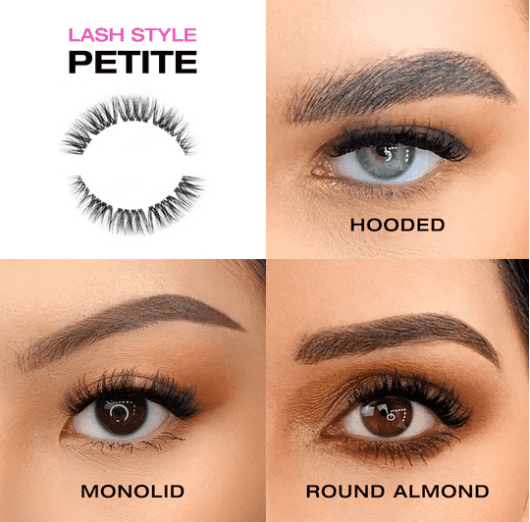 Are Urban Doll Lashes easy to apply for beginners?
The application process for Urban Doll lashes is so simple that any beginner can easily follow it and achieve beautiful lashes while sitting at home. One can find tutorials on the company's official website. However, if you require personal assistance, Urban Doll has a solution for that as well. You can contact the brand and arrange a private session with an expert to assist you with the application process.
You Might Like: Scalpmed Reviews | Solution For Hair Loss Or Hoax?
Final Words | Urban Doll Lashes Reviews
A slew of positive Urban Doll Lashes reviews confirms that they work wonderfully to help you achieve full, thick, and long lashes from the comfort of your home. Made by the best experts, we are confident that you will find the perfect eyelashes for you among the many styles available. These lash extensions are simple to apply and last 14 days. We are sure they will last even longer provided you properly care for them.
We believe that Urban Doll lashes are ideal for those who do not want to regularly splurge on lash extension procedures and those who need a break from falsies. Urban Doll lashes are inexpensive, high-quality, and highly wearable. Whether for everyday glam or a special occasion, we're confident you'll look stunning with these feathery and wispy lashes from Urban Doll.
Marilyn's deep interest in fashion, beauty, and lifestyle has led her to pursue a fulfilling career as a freelance writer and blogger. With her bachelor's degree in fashion design from the Fashion Institute of Technology, she has developed a keen eye for style and trends, making her well-equipped to offer valuable insights into the latest fashion and beauty trends.