Applying makeup with layers of primers, foundations, concealers, and bronzers can be a lot for your skin. Especially if you have sensitive skin, you ought to look for better skincare. Various brands claim to nourish and pamper your skin with the best. Two such brands that offer skin-pampering products are Vanicream and Cetaphil. Both these brands have some gentle products that are similar to each other.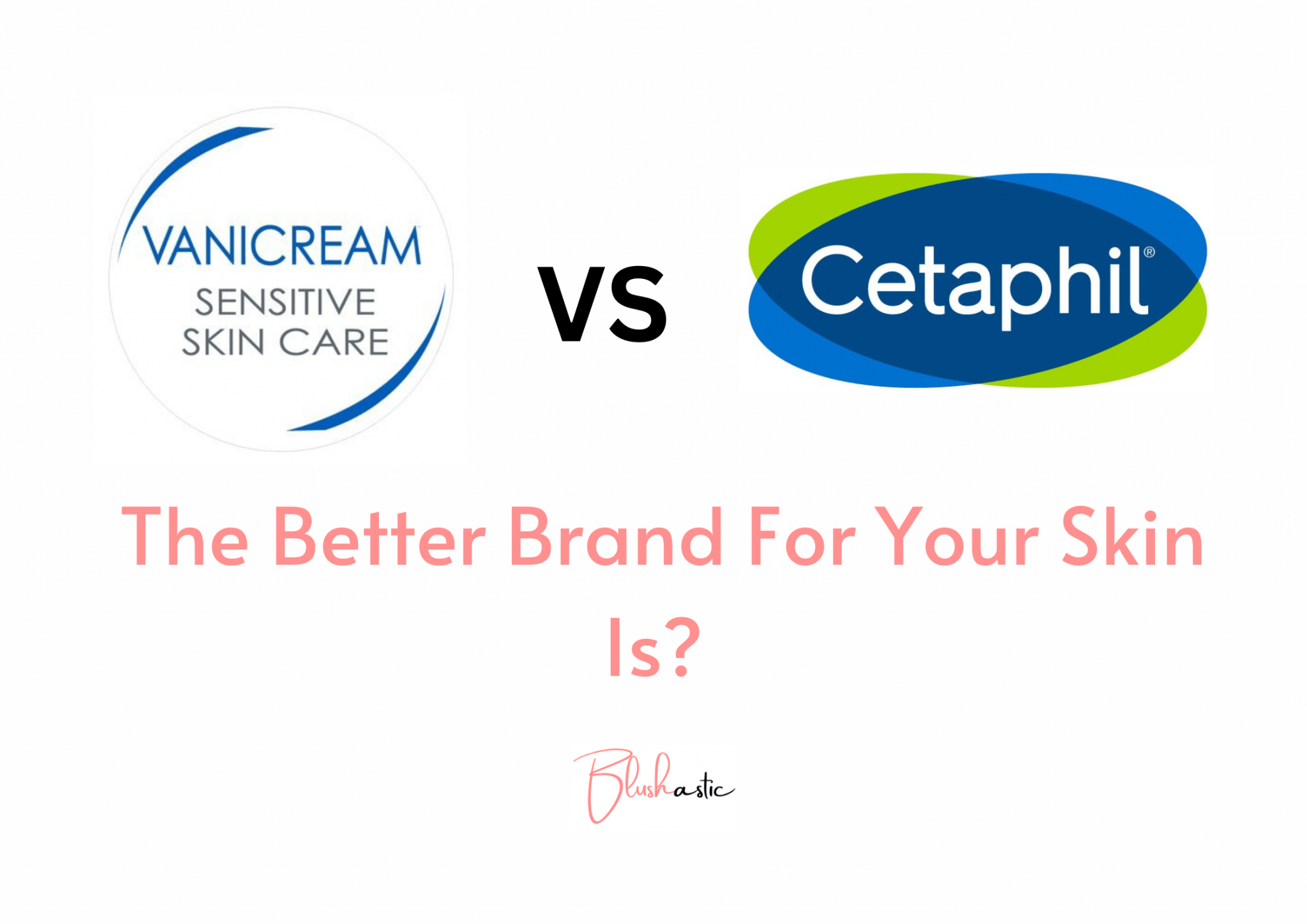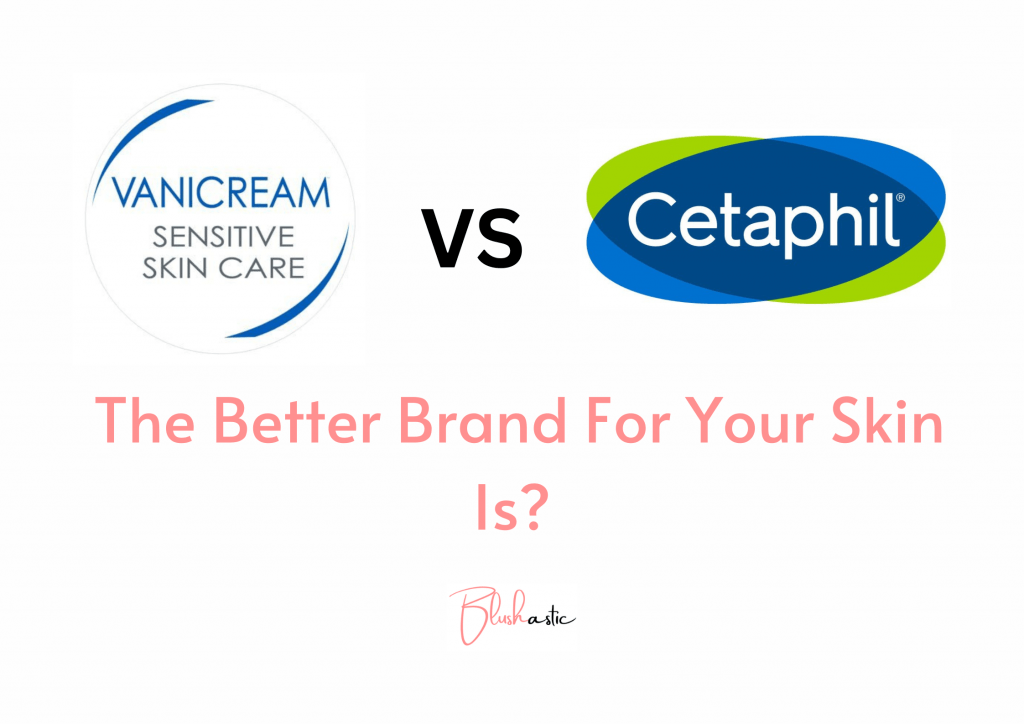 So, if you are new to skincare or want to know more about these brands because the Vanicream VS Cetaphil battle has been a hot topic, let your confusion shoo away as you dive into this comparison that will give you get a better idea about both brands.
Vanicream VS Cetaphil | Which One Wins The Battle?
Once you are into skincare, all you think and worry about is whether or not the products suit your skin type. Considering the money and time spent on these skincare products, it is our right to know if they suit our skin or are just being thrashed right into the bin. Even when we find the right product, some dissatisfaction is left; what if they damage your skin in the long run? Who would know our skin-related issues and the products we use better than our dermatologists?
With the proper assistance and help from dermatologists, Vanicream carefully understood the patients' problems and requirements. Being primarily focused on sensitive skin, the brand assures that the ingredients it uses are not only safe but practical as well. The National Eczema Association Seal of Acceptance has been awarded to the brand for its moisturizing lotion, body wash, ointment, and a few others.
Just like Vanicream, even Cetaphil offers products that, as per the brand, are the best care you can provide to your sensitive skin. And to get you 'worry-free,' this brand has been recommended by dermatologists for over 70 years. With a trust-built partnership with some dermatologists, the brand has succeeded by identifying and solving 5 signs of skin sensitivity: dryness, irritation, tightness, roughness, and weakened skin barrier. Moreover, even Cetaphil is the proud recipient of the National Eczema Association Certification.
Product Range
Being specialized in sensitive skin care products, Vanicream offers its customers some essential skin-nourishing products, especially if you have sensitive skin. The brand got you covered, from Vanicream moisturizing cream, moisturizing lotion, and moisturizing ointment to cleansing bars.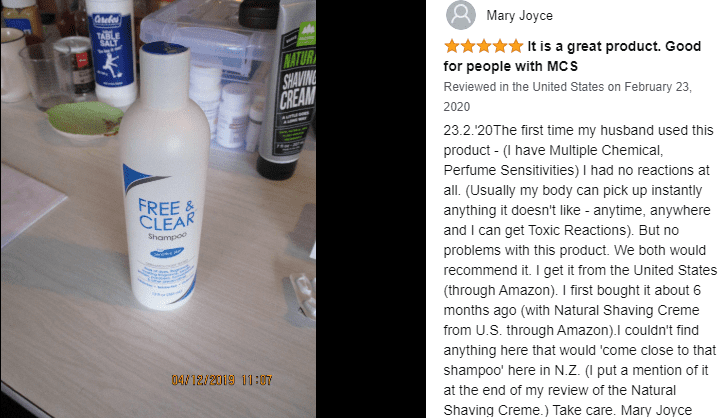 All these products mentioned above are not only ideal for sensitive skin but are claimed to be ideal for dry skin related to eczema. If you think these products are only for us adults, then let us stop you there! Because that is not the limitation the brand believes in, as it also offers skincare products for babies! Vanicream Moisturizing Cream for babies and a gentle wash for babies is presented to its customers.
You may ask what about sunscreens or SPFs since the brand focuses on people with sensitive skin, and sunlight has to be among the significant issues for people with such skin. Worry not, because the brand has Facial Moisturizers with broad spectrum SPF 30, SPF 35, and SPF 50+. The other products include deodorants, shaving creams, and bath oils. The brand also offers shampoos, dandruff, conditioners, hair spray, and hair gel to give your hair a touch of care.
Both these brands face one another as competitors because both are designed for sensitive skin, and both have products that are well-suited for people with dry skin related to eczema. Giving tough competition to Vanicream, Cetaphil also offers some skin-pampering products that aim to nourish and repair your skin.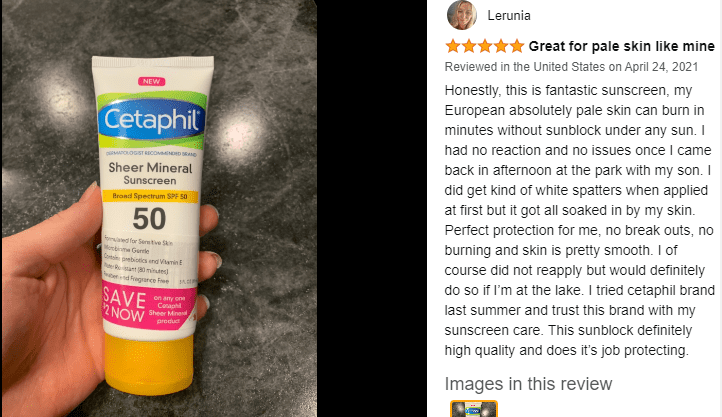 Body washes for acne-prone skin, relief creams with the enrichment of shea butter, facial cleansers, hydrating lotions, smoothing moisturizers, cleansing bars, and daily scrubs, the brand has got you hooked! Cetaphil, too, has skincare products that aim to nourish the sensitive and cotton-soft skin of babies, including baby lotions, gentle and soothing wash, and baby shampoo. 
It also has various sunscreens with SPF 30 and 50 and facial moisturizers with SPF 20, 30, 35, and 50. Comparing both brands, Cetaphil offers a wider variety of products with different sunscreens, moisturizing lotions, and soothing washes.
Similarities and Dissimilarities 
Both brands are highly similar, and probably because of this, the battle continues. Both brands have skincare products that are specially designed for sensitive skin. Not to forget, both of these are dermatologically tested. Another similarity that can be noted is that Vanicream and Cetaphil offer some baby skincare products. While discussing sensitive skin, it is essential to mention how these brands offer a few products that are ideal for skin associated with eczema.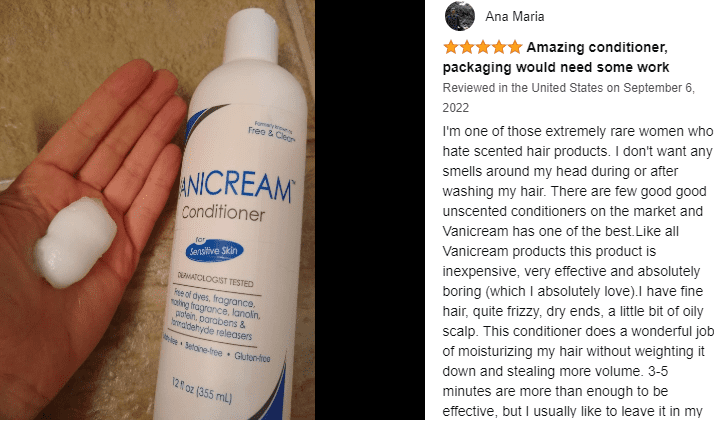 Talking about dissimilarities, one of the significant dissimilarities mentioned by some people was that Vanicream products include only new mainstream ingredients. That means you wouldn't have to worry about the long list of ingredients that may be there in the products. Moreover, Vanicream does not have any products that promise to treat acne. But Cetaphil does. Another difference between the two is that Vanicream is a little expensive compared to Cetaphil, so if you are considering saving some cash, Cetaphil might be the right choice.
Evaluation of Pros and Cons
Every coin has two sides; just like that, things have good and bad sides. Considering that fact, let us hop on to some pros and cons of Vanicream and Cetaphil that people have observed and experienced. 
Vanicream Pros
Vanicream's famous Facial Cleanser is all about gently cleansing your skin with only a few ingredients.

The cleanser does not dry out the skin and hence leaves your skin feeling cleansed without any irritation.

The non-comedogenic cleanser has glycerin as its main ingredient that helps moisturize the skin.

The Moisturizing Cream helps soothe red, broken, and itchy skin, which is also helpful for skin with eczema.

The cream's rich and creamy texture helps in soothing and repairing the skin by adding hydration to the skin with the help of a few humectants.

Vanicream Sunscreen Broad Spectrum SPF 50+ is formulated with zinc oxide, a physical sunscreen that shields your skin from harmful UV rays.

National Eczema Association has certified the brand, meaning the products are safe for sensitive and eczema skin.

Free from dyes, parabens, and formaldehyde.

It has got many positive reviews on the internet.

Fragrance-free.

Dermatologically-tested.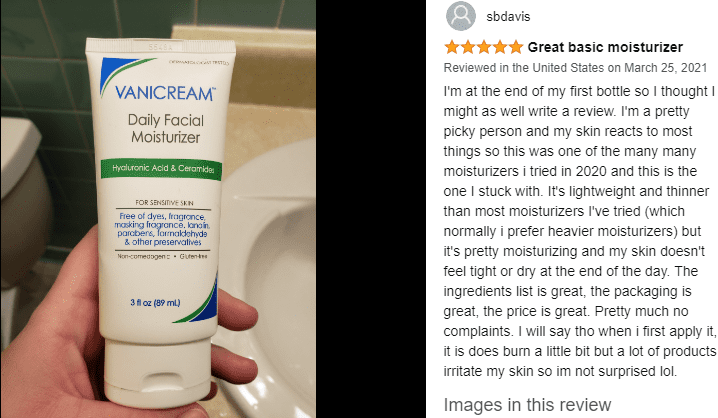 Cons
Their moisturizing cream is quite thick and can leave a slight residue on your skin, especially if you do not have very dry skin.

Certain people complained that the smell of certain products was very off-putting.

Some people felt that the moisturizer felt quite heavy on the skin.
Cetaphil Pros
Cetaphil offers a wide variety of products that cover your face, body, and eyes.

Cetaphil Gentle Skin Cleanser is a non-foaming hydrating cleanser that is hypoallergenic and cleanses and soothes your skin.

The cleanser makes sure your skin is locked with moisture.

The Cetaphil Moisturizing Lotion is an infusion of niacinamide and panthenol, which have excellent skin benefits.

The moisturizing lotion hydrates and moisturizes the skin while making it look plump.

The brand aims to fight the significant 5 signs of sensitive skin, which covers dryness and a weak skin barrier.

Dermatologically-tested.

Free from parabens.

Fragrance-free.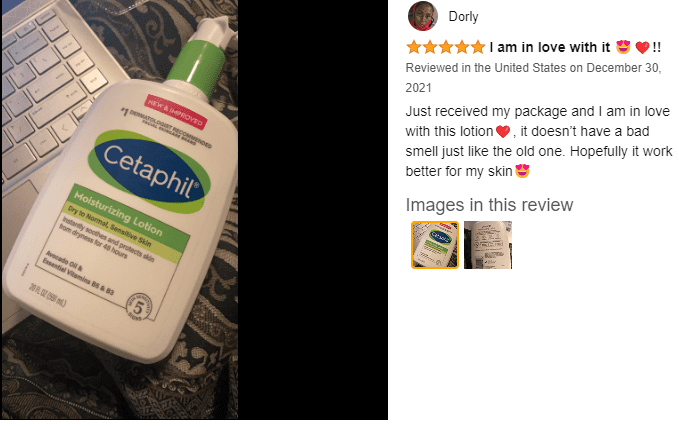 Cons
Some people felt the Cleanser did not seem like a cleanser and felt more like a lotion or a moisturizer.

Certain sections of people felt the Facial Cleanser had a masking fragrance or an unpleasant smell.

Some people with sensitive skin felt slight or mild chemical burns on their skin.
Customer Feedback | Vanicream VS Cetaphil
Vanicream Reviews
AB commented, 'I have susceptible skin, which is sensitive to almost everything. From all price ranges, I have purchased and tried every face cream that said it was for sensitive skin. But all they did was make my face red. During winter, I either experience dry skin where my skin peels off and pricks, or I go for facial moisturizers that make my face look red like a tomato. But all of this was only till I found Vanicream Moisturizing Skin Cream.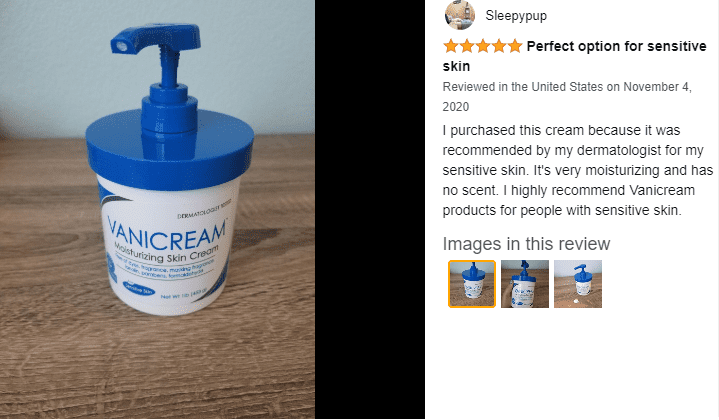 I have been looking for this cream for a long time. I can wash my face with mildly warm water, air dries it, and use cotton balls. After using this cream thrice a day for four days, my facial skin is now 90% free from redness. It not only provides moisturization but also prevents my face from turning red. Moreover, it gets off very quickly with lukewarm water. I was suffering from Rosacea, but after using this product and watching the redness vanish, I wonder if that diagnosis was accurate. If you, too, fall in the category of sensitive skin, then you should try this!'
Another user, Jill, said,  'My skin on my elbows, ears, and sometimes even my eyelids have eczema skin. A dermatologist recommended I purchase the lotion I bought a few years ago. Though I wasn't very mesmerized by it, I kept repurchasing it because it worked better than the one I was using previously. Upon application, it glides smoothly onto the skin and has no scent. It does not feel very sticky or greasy on the skin. If my eczema flares up roughly, this lotion causes some burning. But that burning goes off fast.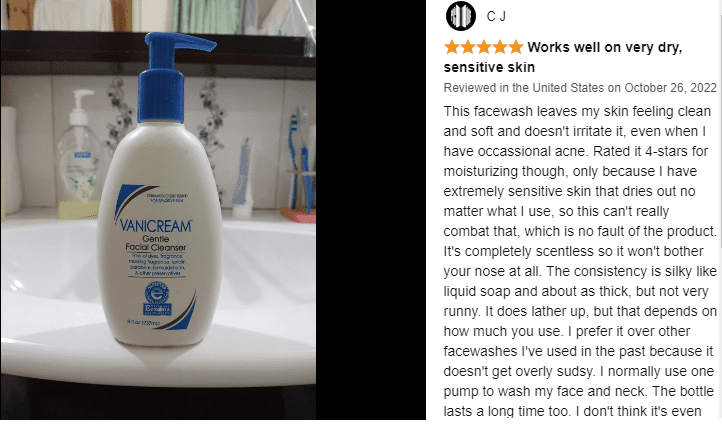 It does not do much for my eczema, but it does keep my skin hydrated for some time, as I have to reapply it throughout the day. A few years later, I used a different product for my eczema, but I still use Vanicream as a general moisturizer for my face. If you are diagnosed with eczema, I prefer to pass on this moisturizer. However, if you are searching for gentle moisturizers for normal skin, you can try this.'
Cetaphil Reviews
Bee said, 'Firstly, I would like to say that my reviews and opinions on moisturizers aren't going to be as educated as others because I am a beginner in skincare. However, here is my review of Cetaphil's Hydrating Moisturizing Lotion:
My skin is susceptible and is vulnerable to a lot of redness and ingrown hair. I live in the midwest, and you can infer where these problems occur. Since it is not a facial lotion, it has been the best moisturizer for everything except my face. After taking a shower, I always had problems like skin tightening and dryness, even if I did or did not use a lotion later.
As of now, say goodbye to tight, itchy, and dry skin after taking a shower, as a small quantity of this lotion solves the problem. 
I apply it to my body, starting from my shoulders. I use it once after waking up and do not have to reapply during the entire day, even during winter. My skin feels softer, and my legs look better than ever. I catch myself adoring and admiring how good my skin has become. It is fantastic.'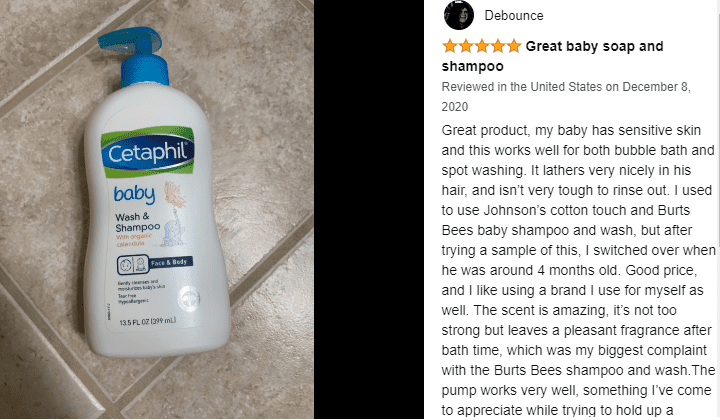 KSKN.Carp's thoughts were, 'Cetaphil's cleanser is an excellent facial wash for people with sensitive skin! Your skin feels clean and smooth! Our family has susceptible skin, and because of that, we frequently face irritation by other products, but not with the face wash. After using this, I always feel clean and refreshed.
Moreover, I love how it does not have any dominant scent or smell. It is a great product considering the money. It comes in a huge container that will last quite a while.'
FAQs | Vanicream VS Cetaphil
Does Vanicream clog pores?
The brand says Vanicream products are non-comedogenic, meaning they do not clog pores. Moreover, they do not contain dyes, fragrances, or parabens.
What are the disadvantages of Cetaphil?
The primary disadvantage of Cetaphil can be some of the side effects that some people may experience. These include redness, skin irritation, and redness.
Is it ok to use Cetaphil every day?
Taking care of your skin daily is essential. Cetaphil offers some gentle products that are not harsh on your skin. So, yes, you can use it daily to improve the health of your skin.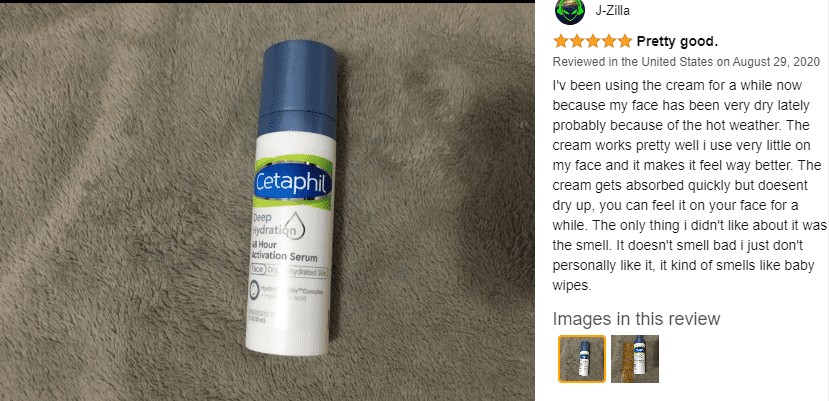 Does Vanicream have side effects?
Depending on allergies or skin type, people may experience some side effects. Though most emollients are safe to use and are effective without causing any side effects, it is always best to perform a batch test before going with the entire application. Some common side effects people may experience are stinging, redness, skin irritation, and breakout. If any of these signs get severe, consult your doctor immediately.
Closure
Making the health and betterment of your skin a priority is a must. When you have sensitive skin, then you ought to take utmost care of it. Brands like Vanicream and Cetaphil have emerged that quickly make the lives of people with sensitive skin. It also becomes a good choice for people who suffer from eczema, as it provides skincare products and is ideal for those with eczema.
Do you know what the best part is? Both brands are affordable, and you will see good results without spending much money. Considering the variety of products both brands offer, it is hard to say which wins the Vanicream VS Cetaphil battle. Moreover, both brands have got thousands of reviews on the internet, most of which are positive. 
Rebecca is a skilled writer with a passion for makeup and skincare. With years of experience in the beauty industry, she has a deep understanding of the latest trends and products and a talent for creating engaging content that resonates with her readers. Whether she's writing about the latest skincare products or sharing her favorite makeup tips, Rebecca's writing is always informative, entertaining, and inspiring.