Did you know that changes in your skin are one of the most visible signs of aging? It tends to become thinner by losing fat and smoothness that was once considered the most radiant part of your face. However, apart from aging, the constant use of makeup products can cause premature wrinkles and the weakening of skin tissues. And let us be honest, we would not want our skin to lose its charm even in our 40s. The best way to keep our skin in its best forms is by using anti-aging and skin-smoothening face serums. One such serum is the 'Naked & Thriving Renew Face Serum.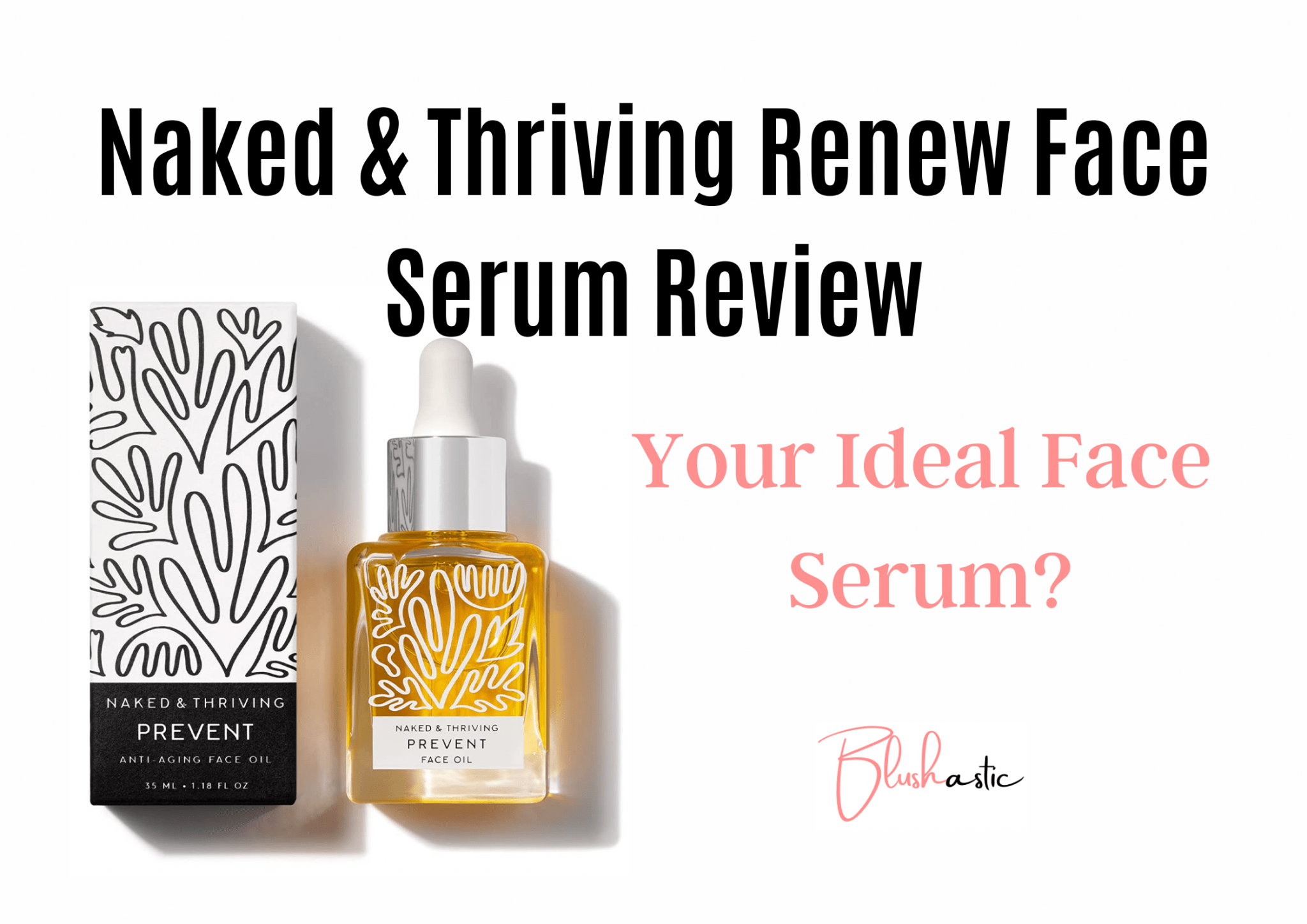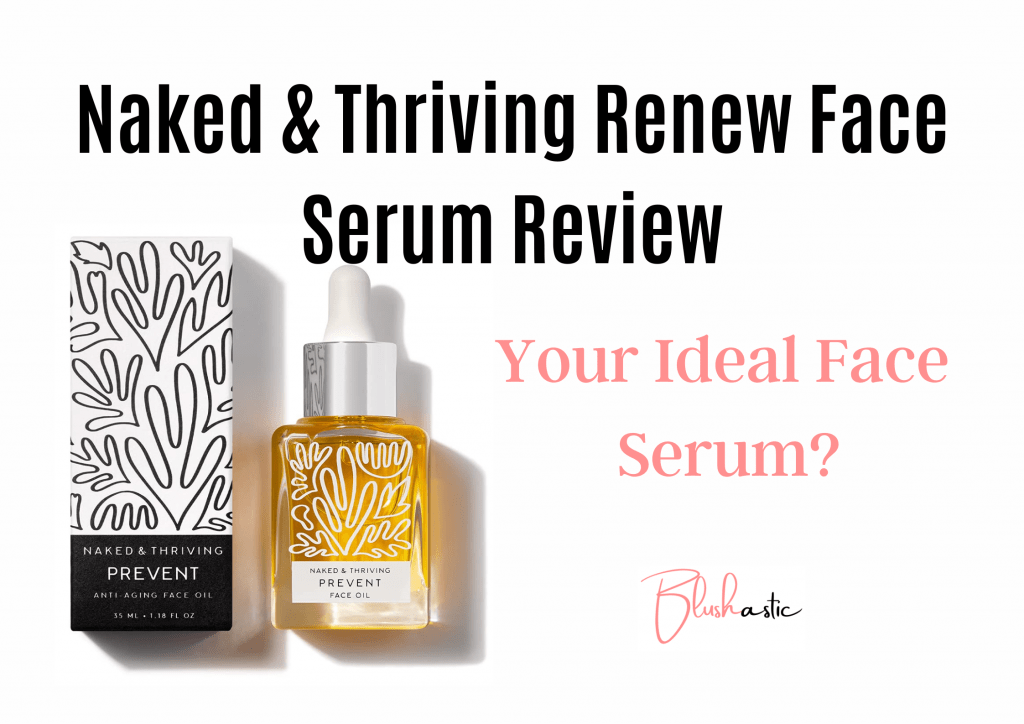 A flawless skin texture would be every person's wish out there! Acne, wrinkles, or pores on your skin would make you feel terrible about your skin care. That's why having good skin would automatically boosts your confidence. One such serum that claims to work in exfoliating your skin and making it smooth is the 'Naked & Thriving Renew Face Serum.' Here's an unbiased report based on true Naked & Thriving Renew Serum reviews & experiences.
Naked & Thriving Renew Serum Reviews | About The Brand
Naked & Thriving was founded by Gregory Kimball, who was later helped by his sister, Margi. Greg came up with the idea after being troubled by the amount and use of chemicals in skin care products. He started trying and testing various formulas on his family and friends that volunteered for it. Later, his sister, a skillful artist, helped with creative direction and design.
The company, Naked & Thriving, derives its motto – from 'Naked Ingredients. Thriving Skin' from the name itself. It claims that all the ingredients used in the products are natural, without synthetic chemicals. Moreover, the company considers the impact of packaging, plastics, and glass (product containers) on the environment. It uses recyclable boxes and claims no use of plastic to keep the environment clean and free from hazards.
Naked & Thriving Prevent Anti-Aging Facial Oil - Organic, Vegan, All-Natural Skin Care & Face Oil (1.18 oz/35 mL)
PREVENTS & DEFENDS - This face oil combats the appearance of aging by providing essential fatty acids and vitamins that help enhance skin's defenses against the appearance of fine lines and wrinkles.
PROTECTS - Prevent provides a protective barrier over the skin without clogging pores that defends against daily aggressors
SOOTHES - Moringa, Carrot, Apricot, & Jojoba oils help soothe damaged skin
ORGANIC BOTANICALS - Formulated with certified organic ingredients that are all-natural. We formulate without any synthetics ingredients or harmful ingredients. Vegan. Cruelty-Free. No Parabens. No Phthalates.
SUSTAINABLE & THOUGHTFUL - We emphasize high quality, organic, food-grade ingredients that are local and sustainable wherever possible. We plant a tree for every bottle sold and we only use glass containers that are recyclable. Born in the USA.
Talking about the Naked & Thriving Renew Face Serum, let us have a deep insight into the prime ingredients used in this product. Apart from the elements, look at the honest reviews given by its users to get yourself satisfied with the product.
Naked & Thriving Renew Serum Ingredients
Some of the many natural ingredients used in the Naked & Thriving Renew Face Serum include Vaccinium Myrtillus fruit extract, Aloe Barbadensis, Sodium Hyaluronate, Ferulic acid, Citrus Fruit extracts, and acids, and a few more. Below listed are some of the vital ingredients in detail.
Aloe Barbadensis (Aloe) Leaf Juice
Though some dermatologists consider the plant too overrated, aloe vera contains specific properties that help you get the glow on your skin. Since aloe vera is a desert plant, it can store water in its leaves. Hence, this makes it an excellent moisturizer, especially for dry and broken skin, that helps hydrate and refresh your skin.
Besides working as a moisturizer, Aloe leaf juice provides anti-inflammatory components like polysaccharides, C-glucosyl chromone, and salicylates. It also provides anti-bacterial properties and antioxidants to soothe your skin.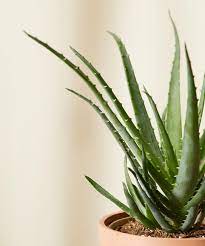 Sodium Hyaluronate
Hyaluronic acid can hold water; that is, it can hold up to 1000 times its weight in water. This makes its derivate, sodium hyaluronate, a humectant, and a fantastic moisturizer. This ingredient is present in many skin-care products because of its startling property as a moisturizer.
This is a primary active ingredient in Naked & Thriving Renew Serum that helps reduce wrinkles and prevent premature skin aging.
Vaccinium Myrtillus Fruit Extract (Bilberry)
This is a natural extract from a fruit called 'Bilberry.' This extract is considered to have skin-calming properties that help people who have sensitive skin. It is a good antioxidant, containing anthocyanins, that helps fight against environmental inconveniences like UV rays. It also contains properties that help minimize wrinkles and unwanted dark spots or patches on your skin.
Propanediol
Propanediol is extracted from corn sugar and works in not one but many ways to get that glow on your face. It acts as a humectant and retains moisture on your skin by preventing dehydration and locking in moisture from the environment around you. This also helps in smoothing your skin and keeping it soft.
Citrus Aurantium Dulcis (Orange Fruit Extract)
As the name says, Citrus Aurantium Dulcis is rich in citrus acid, which provides a significant amount of vitamin C. Vitamin C, also known as ascorbic acid, plays a huge role in skin care. You will find this in the majority of skin-care products.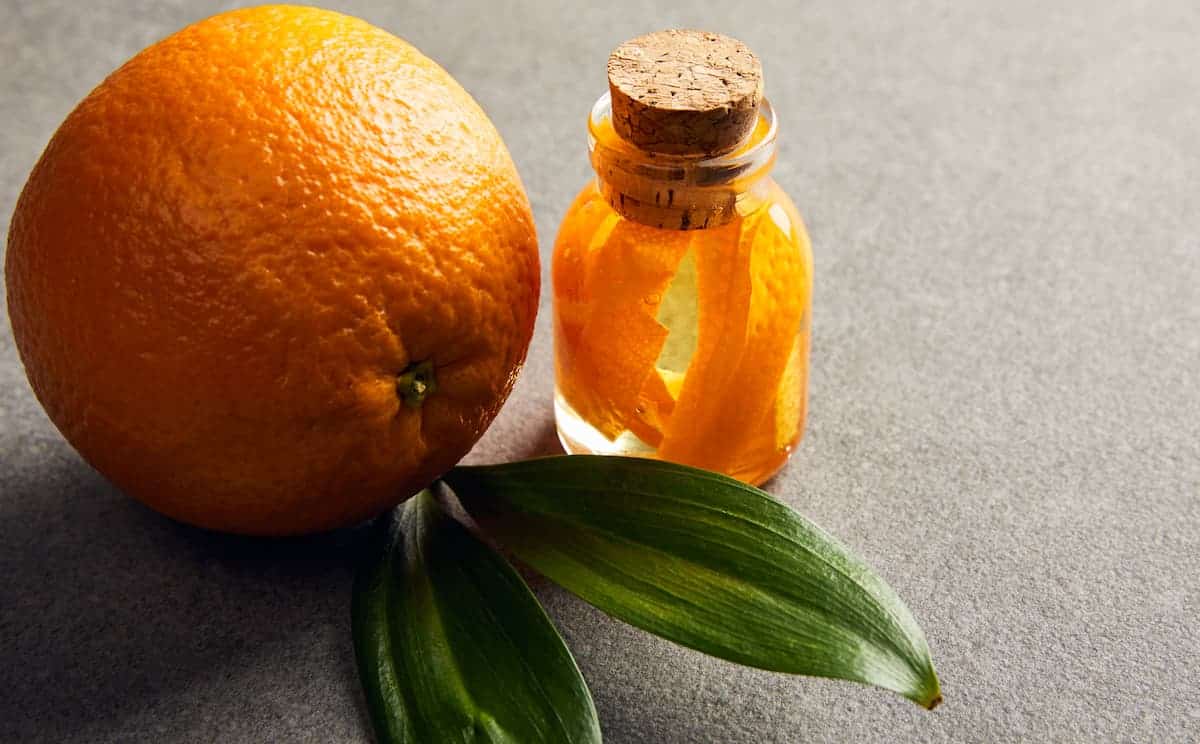 Citrus Aurantium Dulcis is an antioxidant that protects the skin from environmental damage. It also possesses anti-inflammatory and anti-microbial properties that help heal broken skin.
Saccharum Officinarum (Sugar Cane) Extract
Sugar cane extract is yet another moisturizing agent that works as a humectant. As mentioned above, this helps retain the moisture content of your skin and prevents dehydration and breakage of the skin.
Moreover, sugar cane extract is an antiseptic that helps exfoliate the skin and keep it healthy.
Perks
Considering the ingredients contained in Naked & Thriving Renew Face Serum which are naturally extracted, it seems to have a lot of benefits. Let us look at some of the pros of using this product.
The primary benefit of using the serum is that it makes your skin bright. This is done by reducing or minimizing the hyperpigmentation that makes your skin look dull.

It contains many natural ingredients that act as humectants and hydrate your skin to retain the glow.

Since the serum helps prevent skin breakage, it can provide anti-aging benefits.

Naked and Thriving Serum contains many ingredients that provide several benefits like anti-inflammatory, anti-microbial, and antioxidant properties.

The brand claims it to be a cruelty-free product.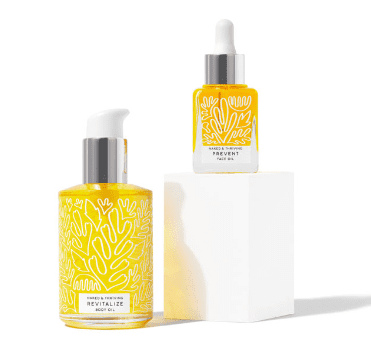 Cons
The serum contains a fragrance that may cause certain skin irritations.

Some people may find this product quite expensive compared to other serums.

Certain people with sensitive skin saw some side effects like itchiness and redness on their skin.

Certain ingredients in this product can increase your skin sensitivity to the Sun, thereby causing inconvenience while applying it during the day.
How To Use Naked & Thriving Renew Face Serum?
To get the best results and to avoid over usage of the product, make sure to follow specific steps and instructions while using this.
It is advised to use this serum about two times a week initially. Make sure to clean your face before applying any product to remove all the dirt, oil, and germs.

Keep your face damp, so the product blends and mixes well on your skin.

It is suggested to use a pea-sized amount of serum on your face. Let it absorb for about 2-3 minutes. It is recommended to use other moisturizing oils like Detox Balancing Face Oil after applying the serum.

Use the serum sparingly in one go, as it may cause side effects.

Try to be as consistent as possible to see the best results.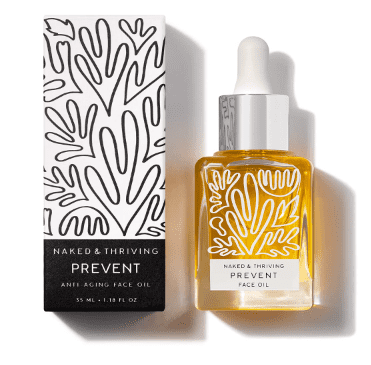 Honest Naked & Thriving Face Renew Serum Customer Reviews
Let us look at some of the honest reviews given by customers. Though most reviews have been positive, certain users might have found this product either overrated or unsuitable for their skin type.
Deborah, a user of this product, says, "The serum isn't thick! It contains a little fragrance that goes away after some time! It is completely calming and does not cause any irritation!"
Another user, Maggie, pinned her review by saying, "It is an excellent face serum! It has helped my skin a lot. My chronic eczema has reduced in my hands. Almost nothing has helped me before this."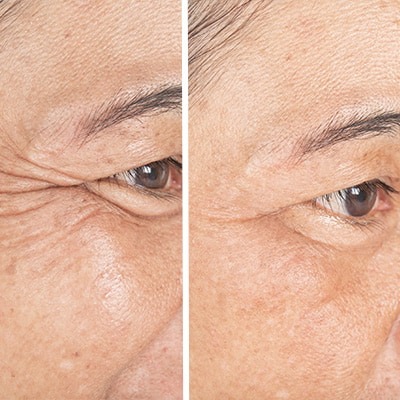 One more user, Sarah, happily stated, "I have seen a difference. I have noticed a particular improvement in using this Naked and Thriving serum. The lines on my face seem to be smoothened, and my skin texture has increased. I would recommend it!"
Though there were many happy users, some of them didn't like the serum.
One of the users, Nikki, commented, "I hoped to love this serum, but it is not working for me. My skin has become dry, and the continuous breakouts have not stopped since. I decided to continue this product only because it was expensive."
FAQs | Naked & Thriving Renew Serum
How Does Naked & Thriving Support Environmental sustainability?
The company claims to be committed to protecting the environment and promoting sustainability. It also follows this by planting 1 tree for every bottle they sell. Apart from this, the packaging materials used are 100% biodegradable.
How do I apply the serum?
Wash your face thoroughly to remove all kinds of dirt. Use a little amount of serum and let it absorb. Make sure you make this a night routine, as it contains some ingredients that may cause harm to your sensitive skin while in the sun.
Is the product tested on animals?
No, the company is cruelty-free and does not test on any animal. All tests are done on volunteering people.
Are there any side effects of using the Naked & Thriving night serum?
Though most users did not experience any side effects, some claimed redness and itchiness on their skin. This may be because of their sensitive skin. This may also be because of too much sun exposure after directly applying it on your skin (some experience rash/dryness because some ingredients in the product may increase your sensitivity towards the sun.
Bottom Line | Naked & Thriving Renew Serum Reviews
Taking good care of your skin is a must! Hence skincare should never be taken as a joke. Using anti-aging or skin smoothening products can help your skin in the long run. Though some see differences within a month, others can see noticeable differences after a few months. Thus, it is essential to be consistent with the product that you use to get the best results.
Naked & Thriving products are naturally made and contain no harmful chemicals. Its ingredients provide anti-inflammatory and antioxidant properties that help smooth your skin. Most users have given positive reviews and loved the concept of biodegradable packaging and its cruelty-free agenda.
Keeping in mind the botanical and natural ingredients, the product can be given a try! But make sure you get it tested by your dermatologist, so you don't face any side effects.
I'm Sarah Abraham, the founder and co-author of Blushastic.com and a professional makeup artist. Beauty is more than just skin deep, and that's why I'm passionate about sharing my knowledge and experience to help people feel confident and beautiful on the inside and out.
Whether it's skincare, haircare, or fashion, my goal is to empower women to feel their best. With my expertise in the beauty industry, I strive to provide practical advice and tips that are accessible to everyone, regardless of their skill level or budget.