From Elvis Presley's pompadour to Zayn Malik's short spikes, signature hairstyles have a high demand today. Though the celebs have their hairdressers, you, too, have someone (rather, something) for your rescue.
Be it a classic slick back or a formal side part, pomades come a long way in helping us achieve our everyday "look" effortlessly. And what better than the water-based pomades to save you time and quality?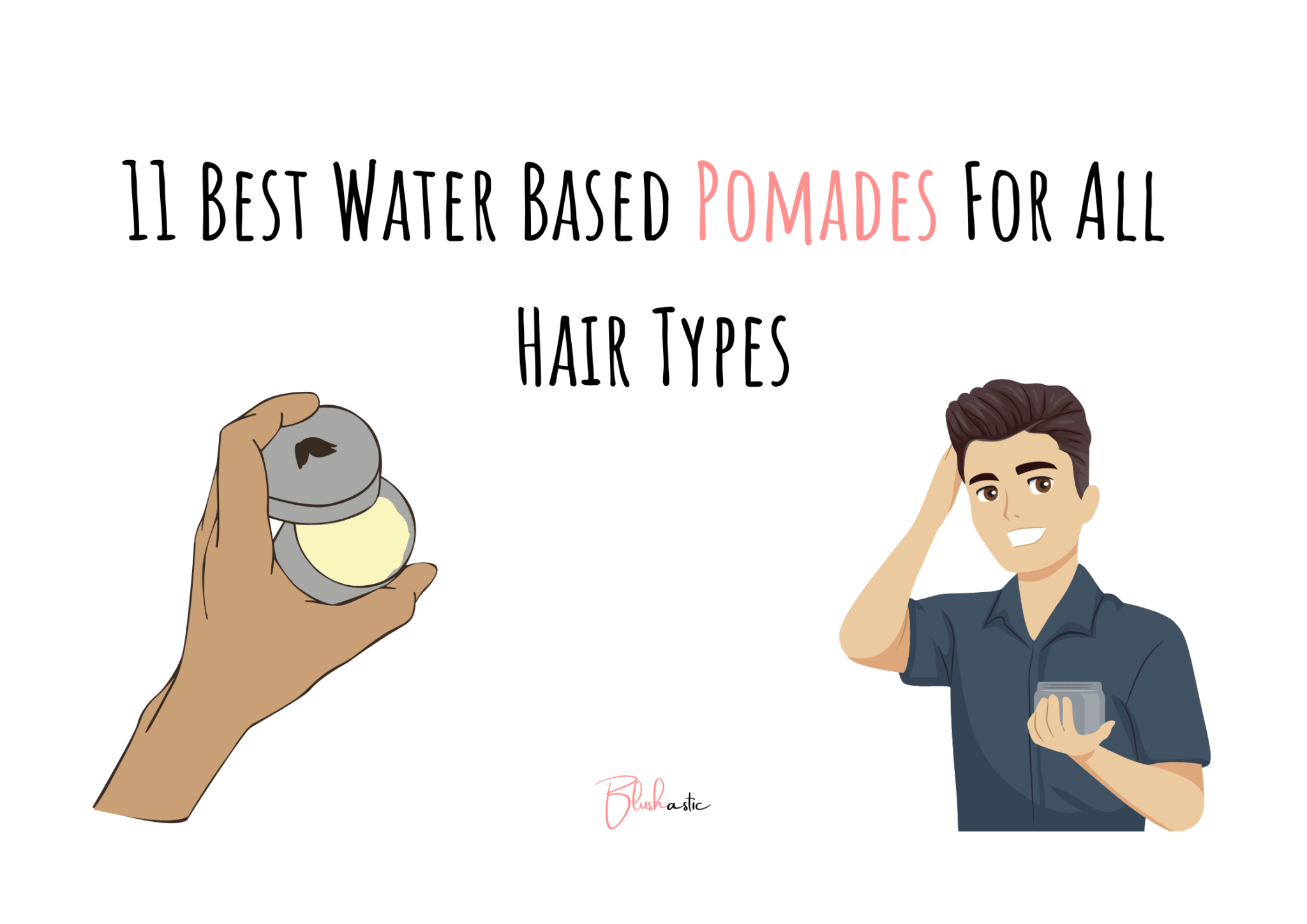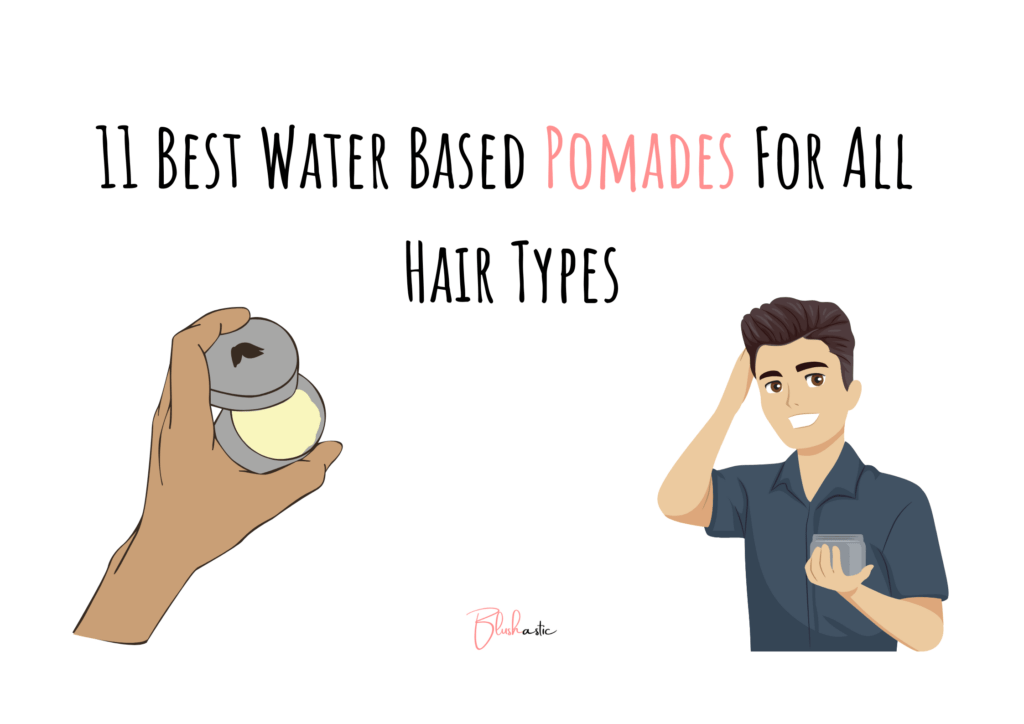 Here, we discuss pomades, their pros, cons, and factors for choosing the right one. Select the Best Water Based Pomade at the end of this list of eleven products. And yes, it has space for all hair types, so ensure you stick to the end.
Best Water Based Pomade | Options for All!
Water-based pomades are lightweight and non-greasy in consistency. They have an easy application and removal process, which becomes an excellent alternative to oil-based pomades. Contrary to some opinions, a water-based pomade of tight and stronghold can easily replace the oils-based ones for thick or coarse hair types.
A Quick Buying Guide
Some factors include shine, hold, texture, hair type, and personal preference before you opt for a water-based pomade.
Shine – Water-based pomades may have a low, high, or natural shine. It depends upon your hair type and personal preference to choose one between them. Low-shine pomades have a minimal sheen and a more matte-like finish. If your hair is oily or your choice demands a casual hairstyle, you can go for this kind of pomade.
High shine offers a more polished and wet look to your hair. Opt for high gloss to keep your style formal and glossy. But, if you want a glow that is neither high nor low, go for the moderate level of natural shine. All hair types are eligible for varying degrees of polish, and you can experiment with them to find your best one.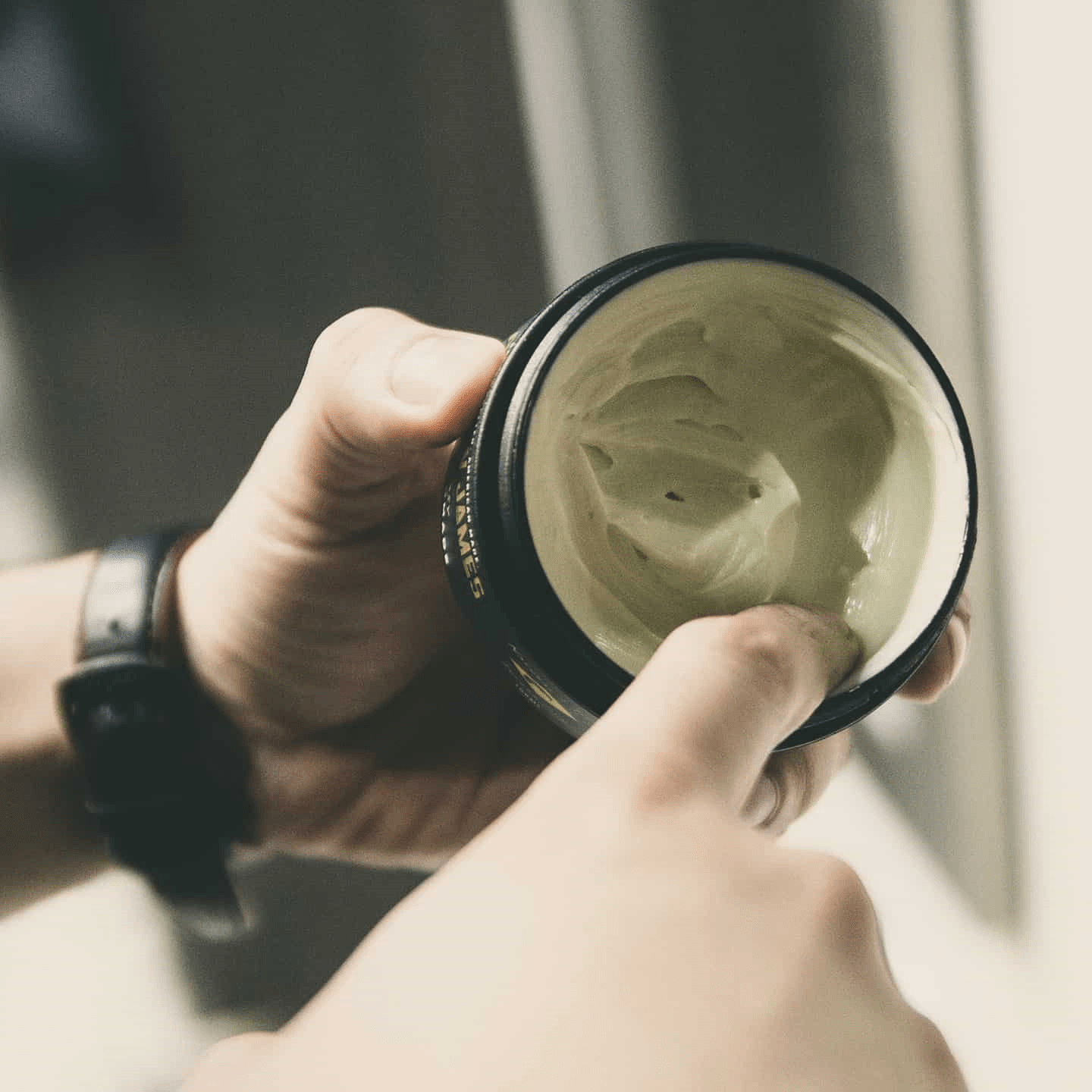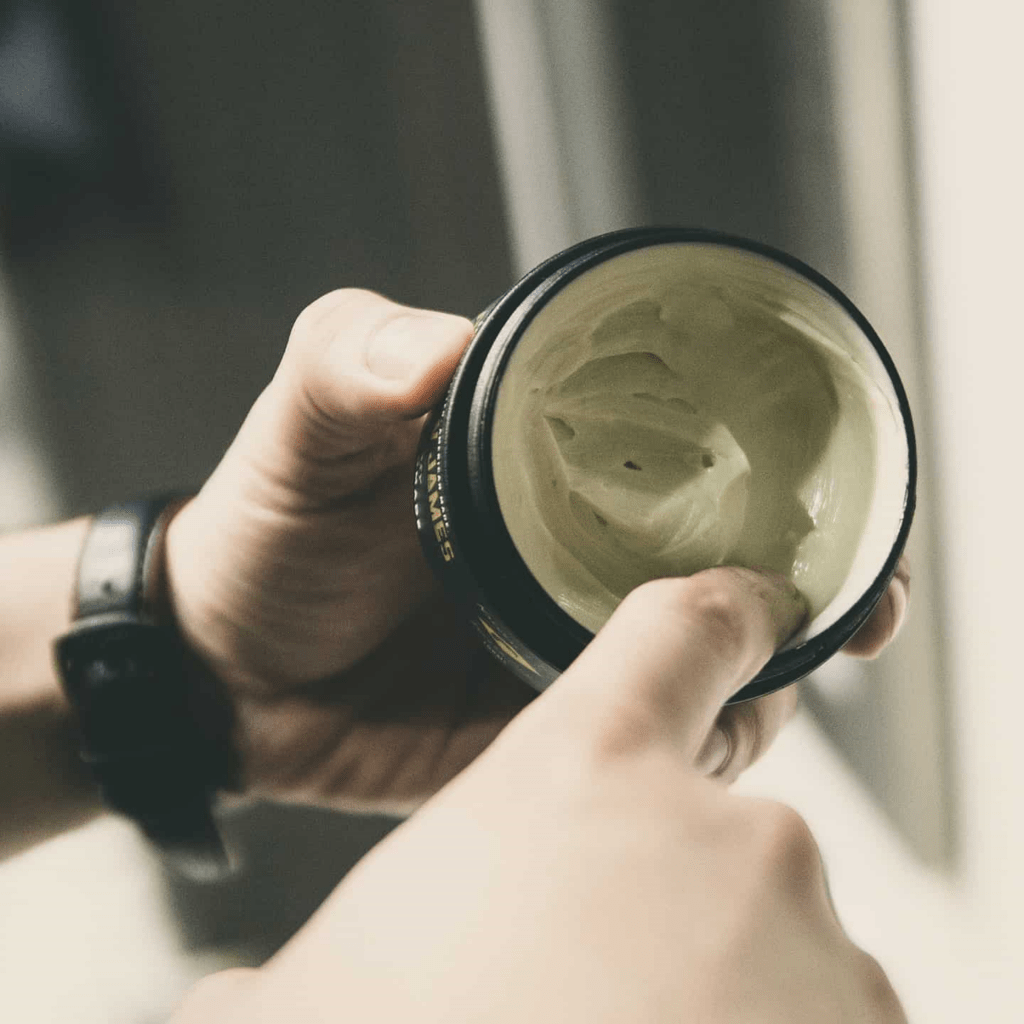 Hold – The hold of water-based pomades can range from light and medium to firm. If you have curly, unruly hair that needs good taming, pomades with strong hold make an excellent choice. The medium hold gives a natural slick to your flyaways and can be a great companion for your trimmed hair.
Remember that the conditioning agents in any pomade can support your dry hair, so keep an eye on them. Coming to the pomades with light hold, go for them if you have thin and fine hair, as the heavy ones can weigh them down.
Hair Type – You can select the level of shine (low, high, or natural/medium) based on your personal preference and experiment. But applying a product with low shine on excess oily hair is better. The trick is to add a luster that will look more exciting and over-the-top for your event. For dry hair, medium shine does the job well.
But the pomades must-have ingredients that add stickiness (like candelilla wax, glycerin, castor oil, or others). Folks with dry, curly hair can even use high-hold, high-shine pomades. Pomades with low shine but high hold work best for oily hair types.
Now, let us quickly jump onto our first product.
Deluxe Pomade by Dapper Dan is a classic hair setter. As this pomade comes in medium hold and medium shine, this pomade is my go-to tool for a clean, slick back. My hair is neither dry nor oily, so I take full advantage of this pomade. The best part is that it is durable all day and washes out easily without shampoo.
Scoop out the pomade with your fingertip, place it on the palm, and rub it evenly with your hands. Apply it after combing your hair in a style by running your fingers through your hair mane and its sides. Comb over again, and set it by giving the final touch with your fingers till it does not leave any residue.
Pros
You can wash it off quickly.
It is lightweight and non-greasy.
The citrus and vanilla fragrance makes it smell nice.
Cons
Some of its ingredients are harmful to the skin.
This pomade may not be able to set the desired hairstyle sometimes.
This product boasts of sourcing its high-quality ingredients from France, which separates it from the rest of the water-based pomades. It maintains your healthy hair in the long run. It is in my car's rear deck as it is easy to apply within minutes. It has a medium to firm hold with a matte shine. So, if you do not like sheen pomades, go for this one.
After a shower and towel-dry:
Apply it on slightly damp hair.
Scoop a dime-size on your palm, spread it across, and rub your fingers on the entire coat.
Take more if required, as this step gives you a stronghold and a matte-like shiny finish. But blow dry your hair after following the steps above for a dry and natural hairstyle look.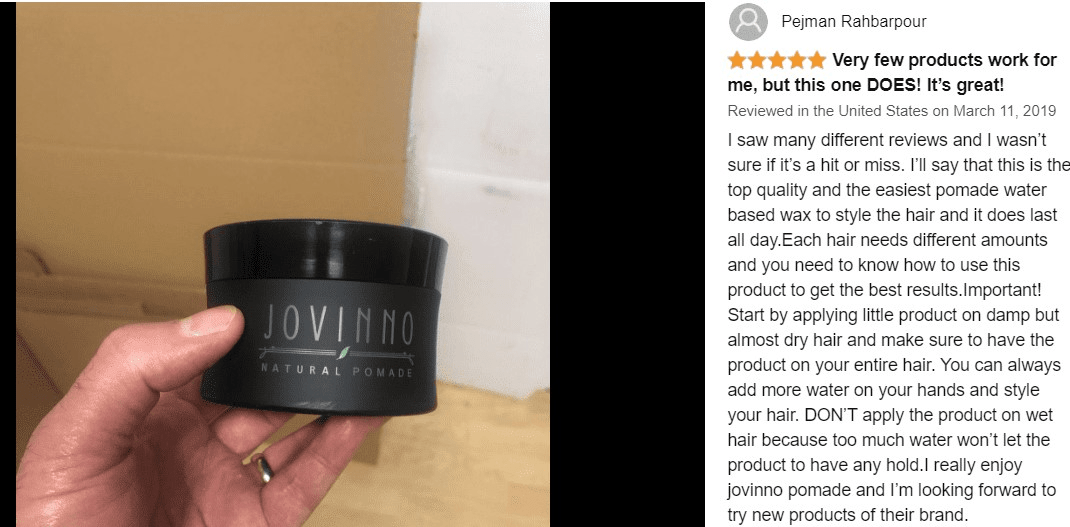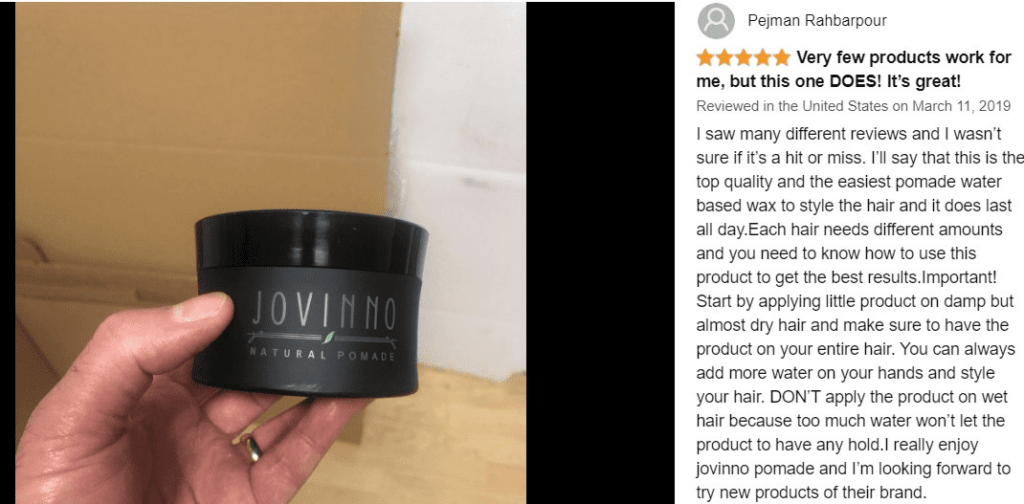 Pros
It does not contain harsh chemicals.
It comes off your hand right after its application.
The odor is lightly scented and has more of a cologne aroma.
Cons
This pomade is a bit pricey!
It may not hold the hair well, especially during hot or sunny days.
This water-based pomade has a firm and heavy hold with medium shine. It is a boon for dry hair types due to its conditioning ingredients of oils and waxes. Some elements include Beeswax, Shea Butter, Hydrogenated Castor oil, etc. The grayish-colored pomade smells like a burning fire pit with a tinge of charcoal and flames.
Usually, I apply a small amount of this pomade on slightly damp hair from front to back until I achieve the desired hold. Later, I brush to style accordingly and allow it to set for a few minutes. Note that too much water decreases the grip and increases the shine. So, if you want a flat-top hairstyle, you know what to do!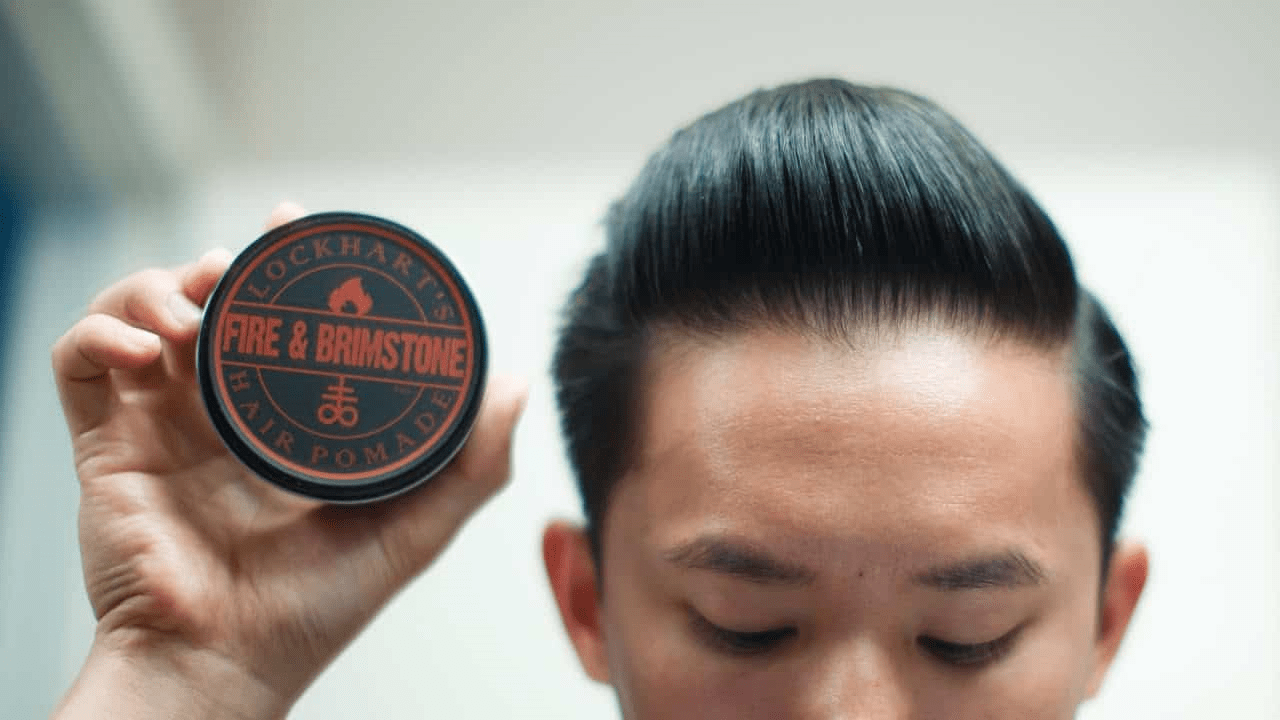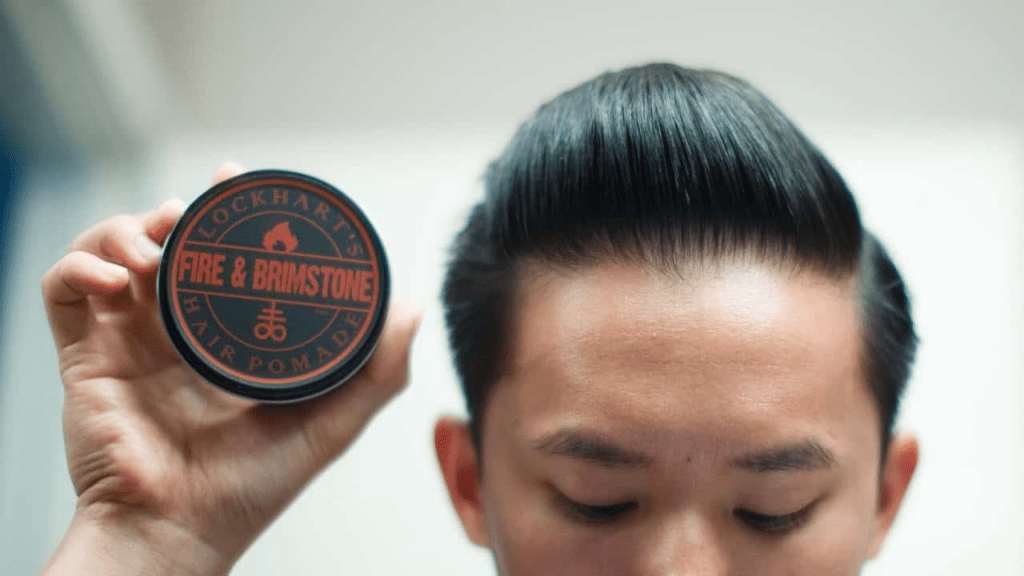 Pros
It feels incredibly hydrating on the hair.
It moisturizes and protects dry hair types.
The product does not gather up on your hair.
Cons
It does not suit highly oily hair.
Phenoxyethanol in this pomade is a harmful skin ingredient.
Smelling my love for pomades, my friend got me this pomade on my last birthday. The chief benefit is that it holds like wax but washes off like a gel. It has medium hold and shine that suits the fine to medium hair texture well.
The drier your hair will be, the higher its hold will be. Follow the same process of scooping, dabbing with palms, and distributing evenly on the damp or dry hair to style. You may restyle and later rinse it off with water alone.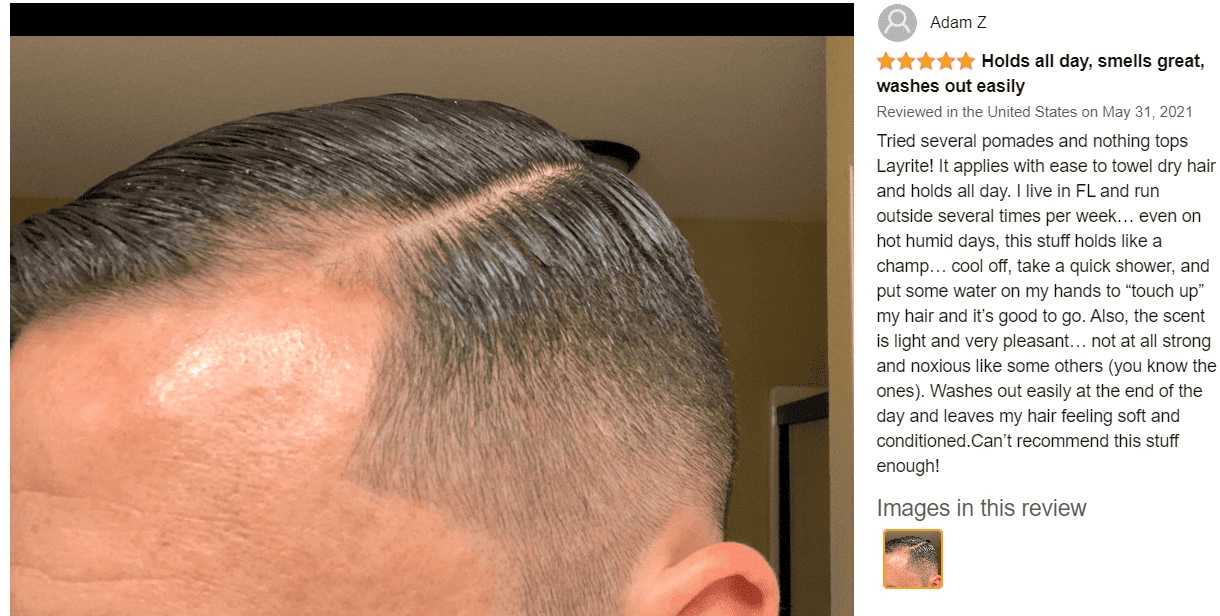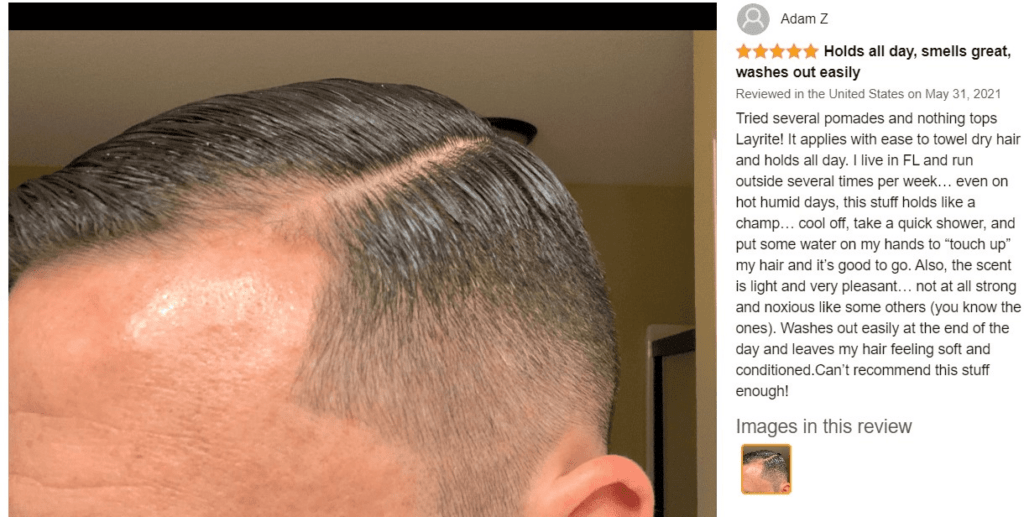 Pros
It smells fresh, like vanilla and a mild cream soda.
It holds the hair all day long yet comes off easily when we wash it.
It works on short to medium lengths and with classic put-together styles.
Cons
It is a bit pricey!
The hold is lesser when we compare it to an oil-based pomade.
Similar to its name, this waxy pomade has a stronghold and an intense shine. Try this pomade if you have curly hair that gets dry quickly. It smells nice, and only a tiny amount gives you a solid comb-over hairstyle that does not look heavy.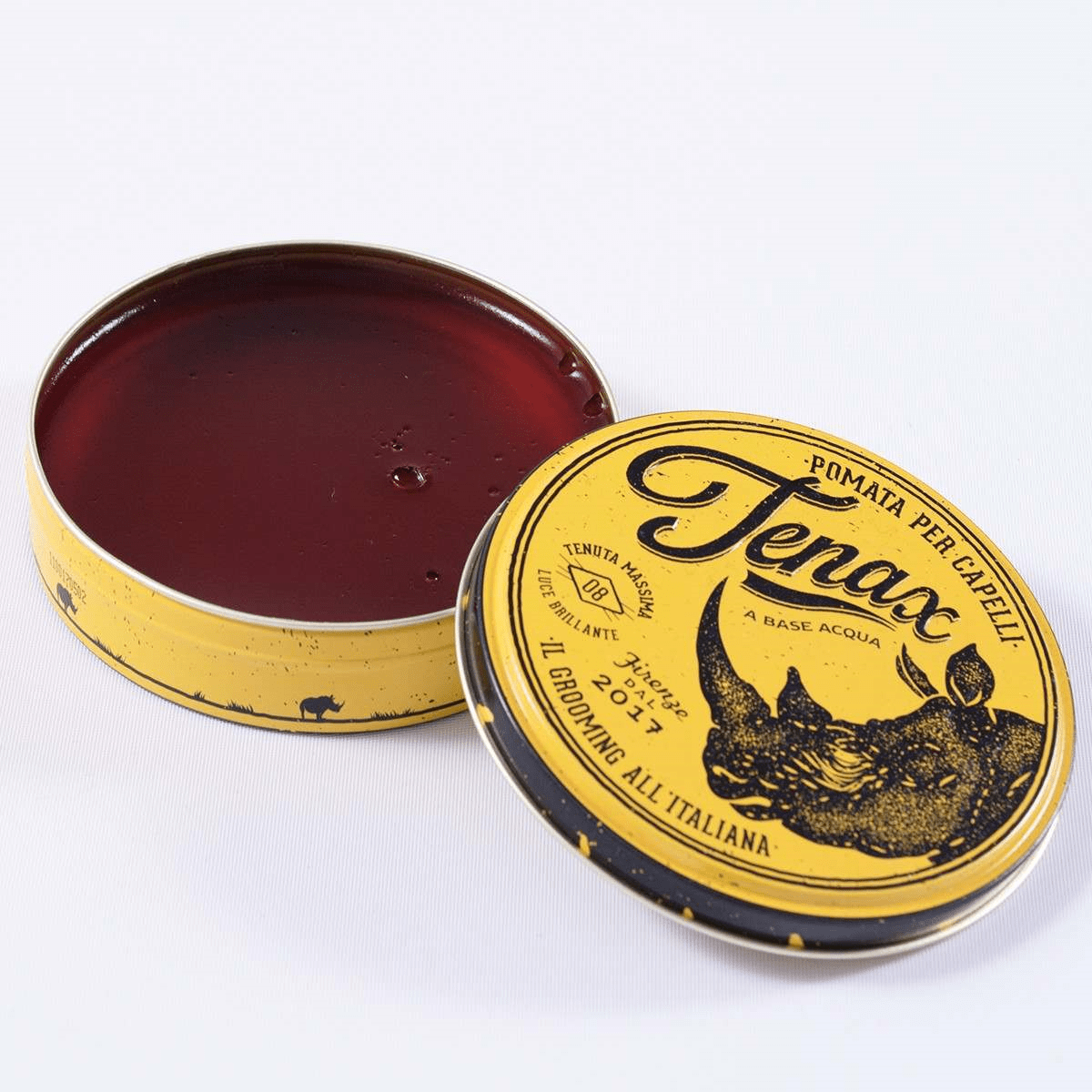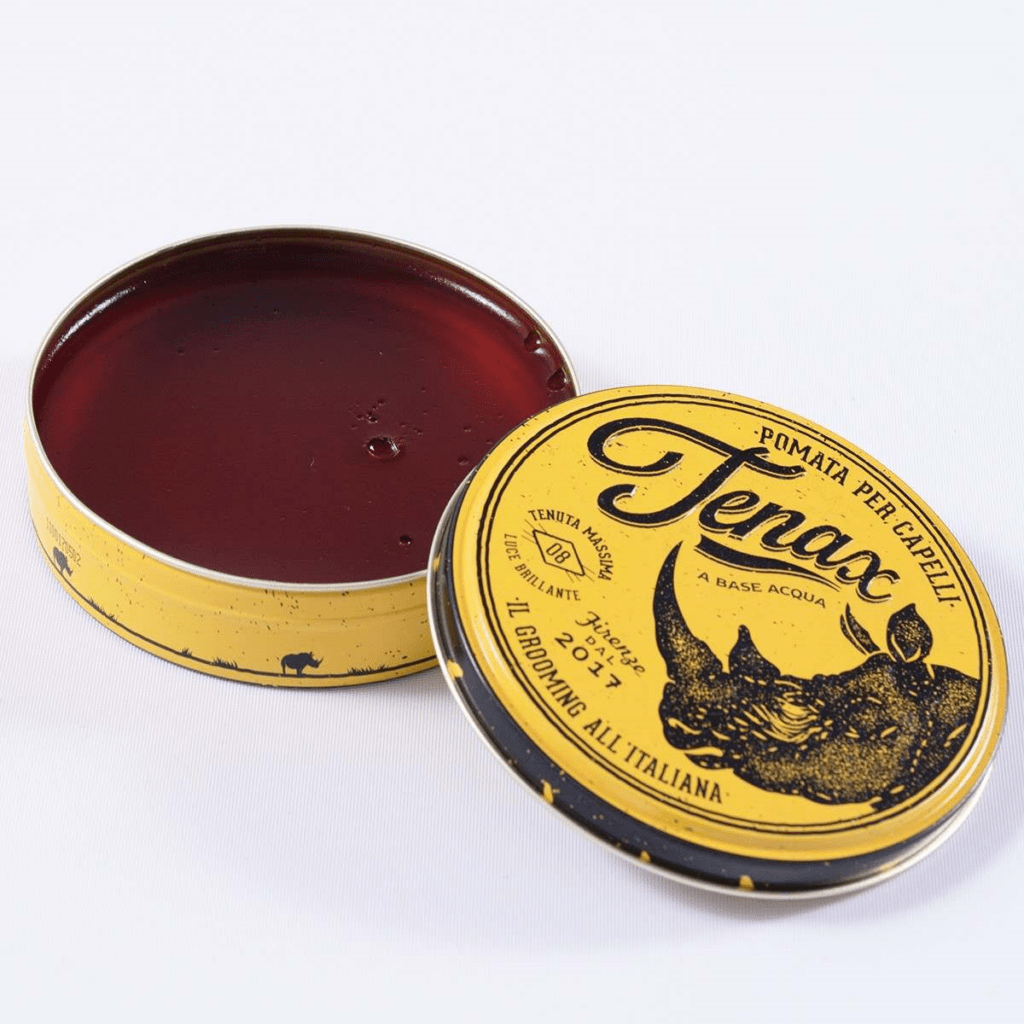 Pros
The shiny finish looks structured and not stiff.
The clean shine is entirely water-soluble.
Cons
Some of its ingredients are harmful.
Reuzel Red Water has a medium hold and high shine. This water-soluble pomade suits all hair types and textures, but it is a good choice for thin-haired folks as it keeps the shine and holds all day without flaking in the fine hair. The subtle vanilla cola fragrance gives off a pleasant smell.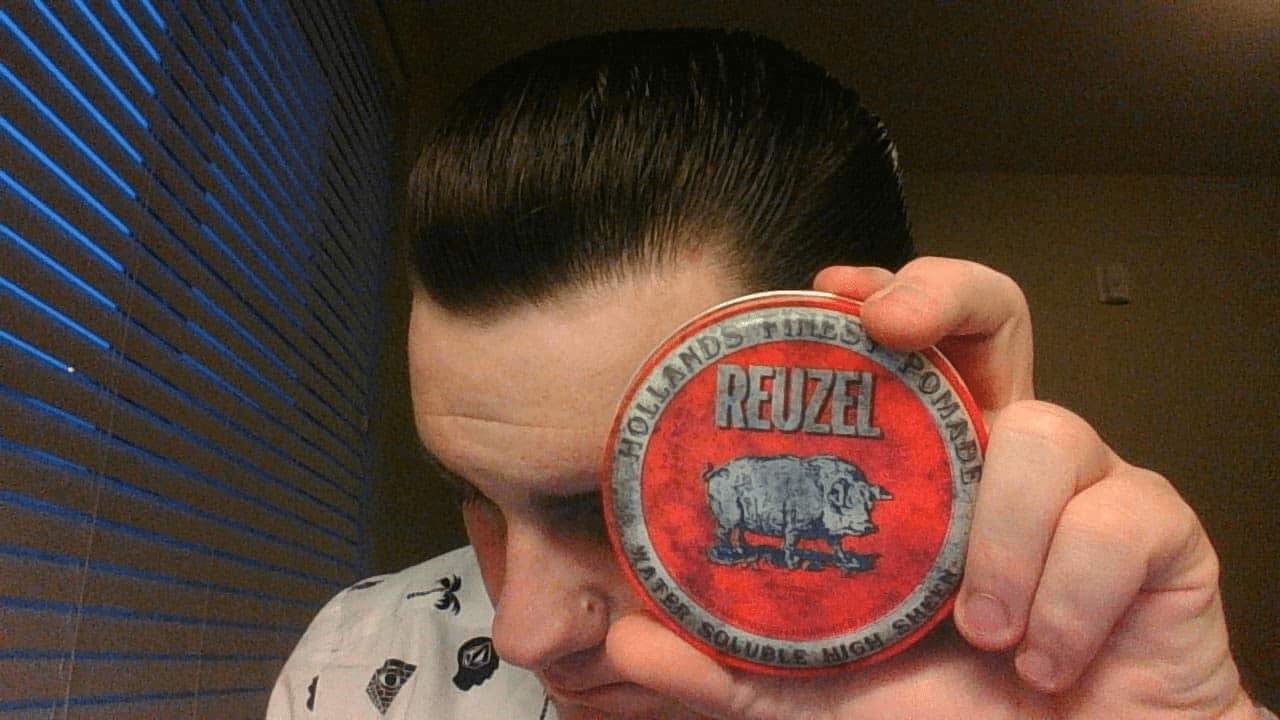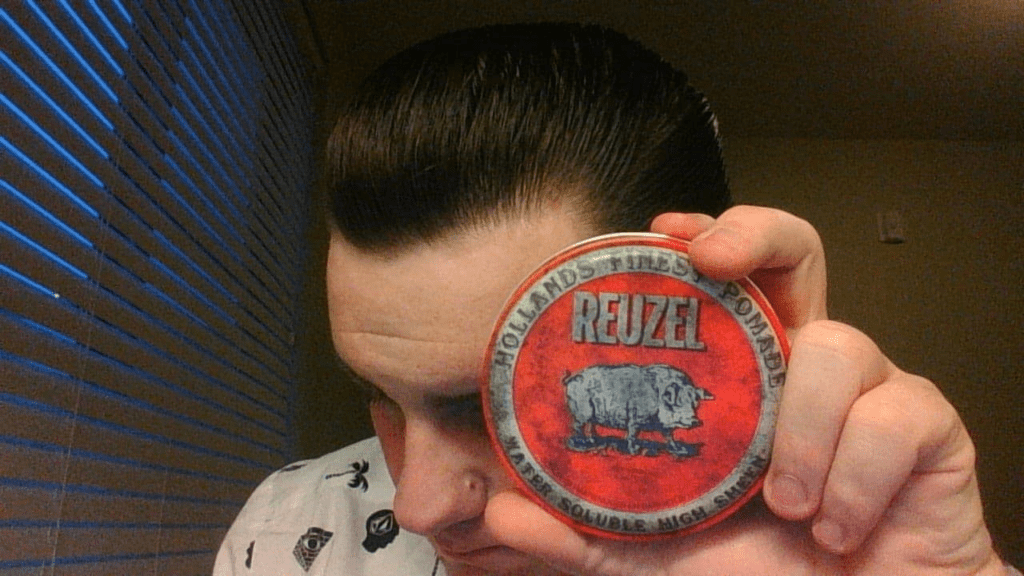 Pros
It's no dry formula that keeps the hold intact.
The castor oil in it boosts moisture and manageability.
Cons
This second pomade from Reuzel on the list has some significant traits. It has a firm hold and high shine. It works on any hair type. The vanilla wood fragrance has a great scent. Rub the product between palms and apply it to dry hair. Coat the hair with it and comb it over into the desired shape.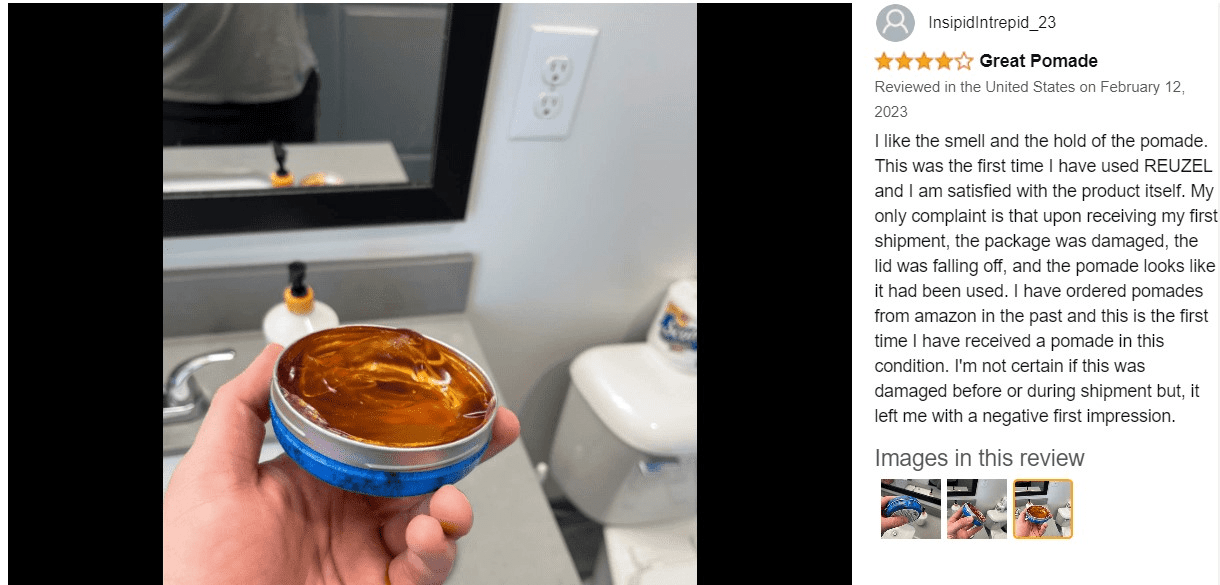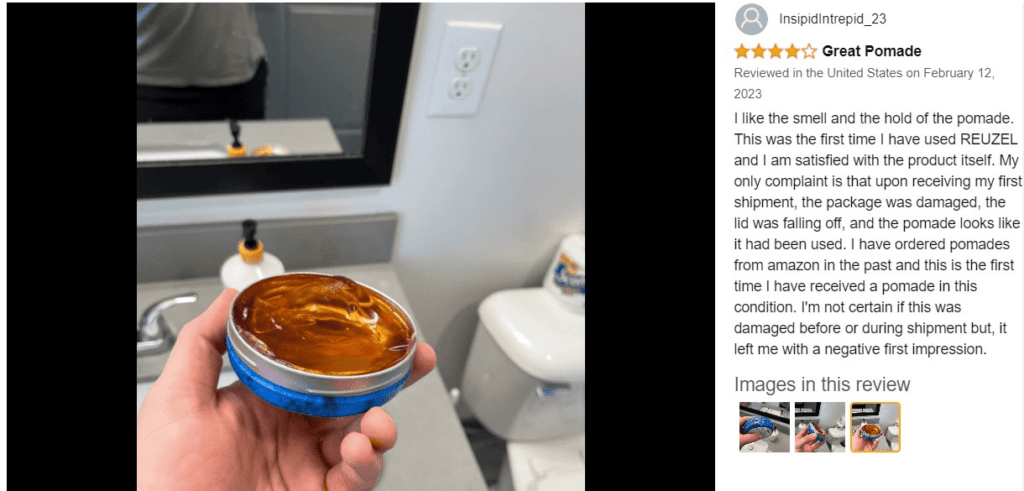 Pros
It is easy to apply and remove.
Reuzel is a cruelty-free and leaping bunny-certified brand.
Cons
Though it has a stronghold, the solid curls may still retract.
Another resort for thick and curly-haired folks lies in this water-based pomade. The medium hold and high shine can even go well with straight hair. In Particular, it pairs nicely with shorter hairstyles for a polished, put-together look. It may turn your damaged hair into a healthier mane due to its nourishing ingredients.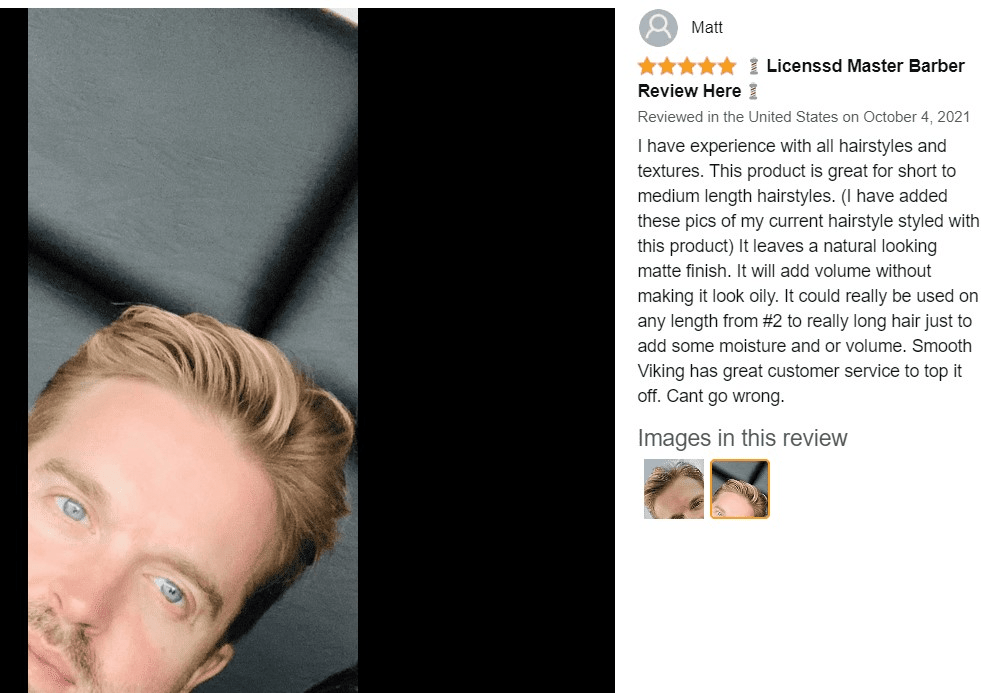 Pros
It is of good quality.
It gives a sleek and sophisticated look.
Cons
The hold fades away during high humidity or sweaty environments.
With medium hold and natural shine, this men's grooming pomade has a lightweight texture. It is cruelty-free and paraben-free. It is helpful for dry hair due to its moisturizing components like beeswax and coconut oil.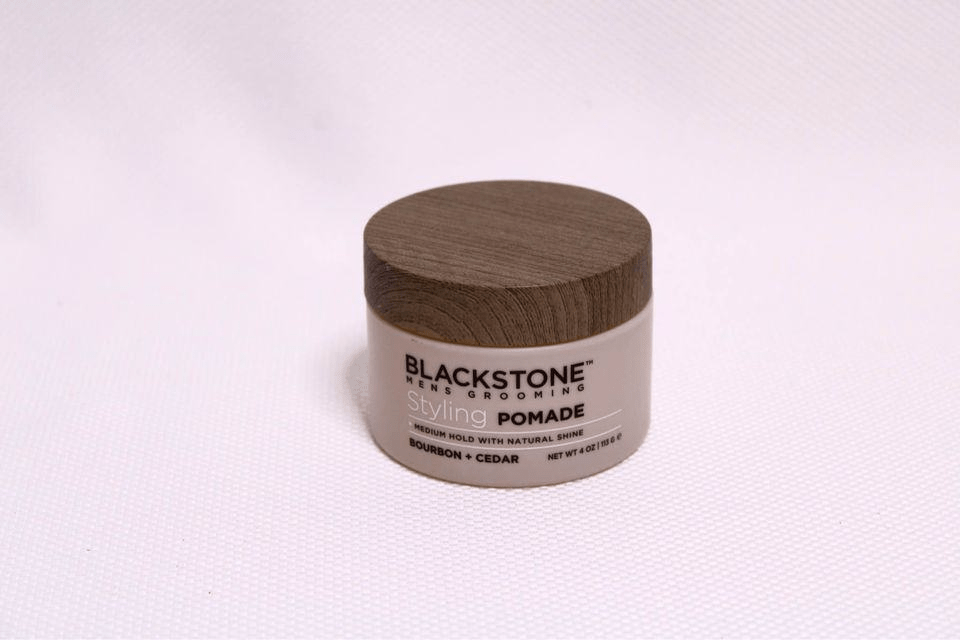 Pros
Caffeine in it stimulates healthy hair growth.
The hemp seed extract makes your hair more robust than before.
Cons
The fresh and clean scent may be unpleasant to scent-sensitive folks.
Viking Revolution Firm Hold Pomade is for you if you are stuck on your hard coils that don't seem to tame easily. It has a high shine and a gloss, too, but it washes off easily. This pomade excels in all hairstyles, be it pompadours, slick backs, or side parts.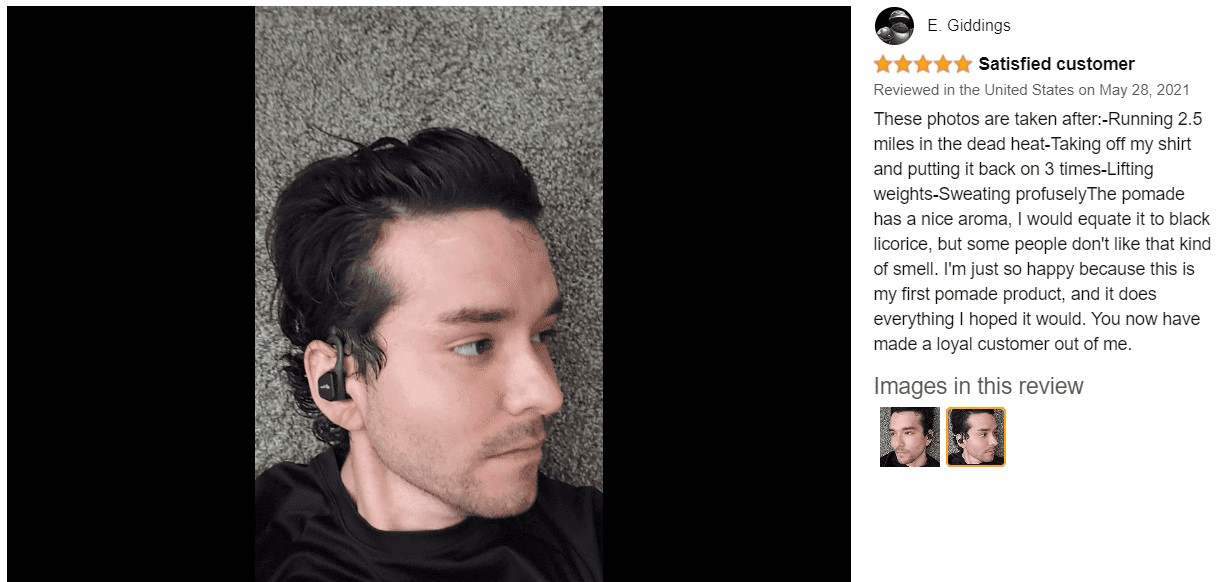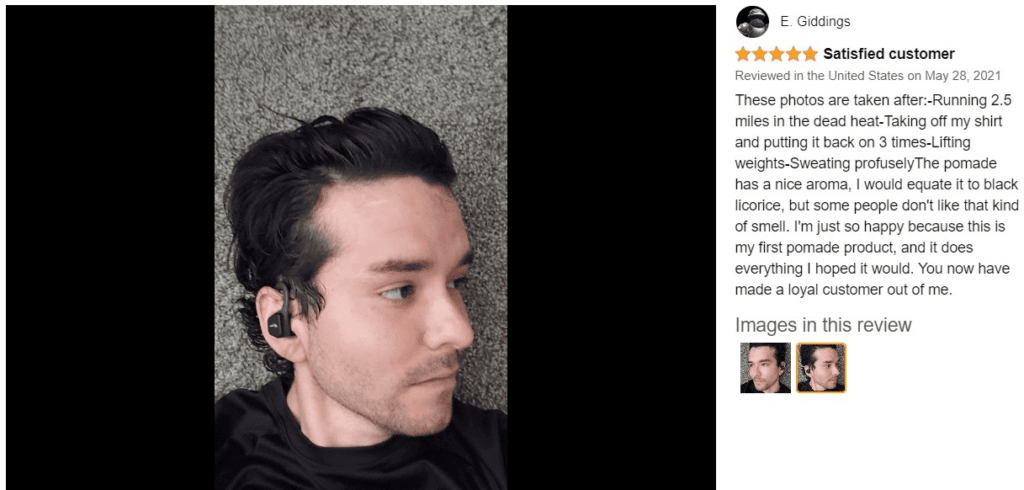 Pros
A small amount of the product goes a long way.
Both its quality and quantity are satisfying.
Cons
The hold may only sometimes be apt.
It is a stronghold, high-shine pomade that has a classic cult following. It is suitable for all hair types of medium length. Plus, it adds control and definition to any style and does not dry out or leave any residue.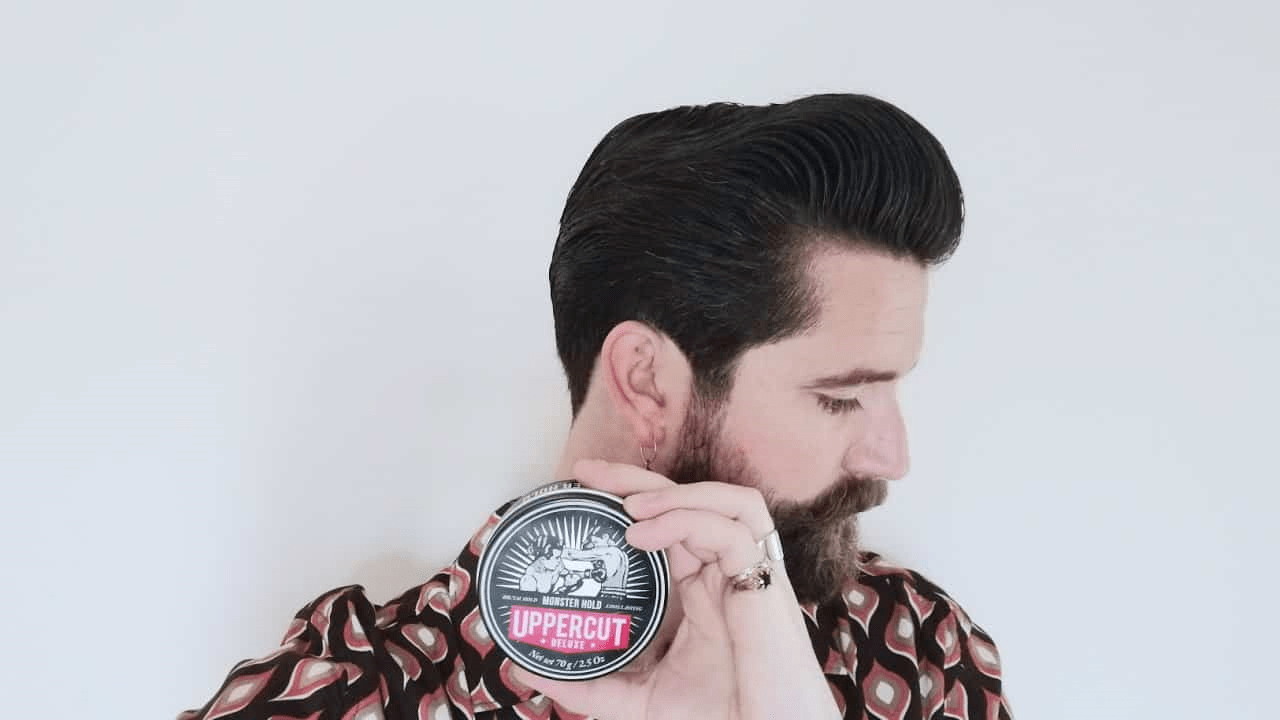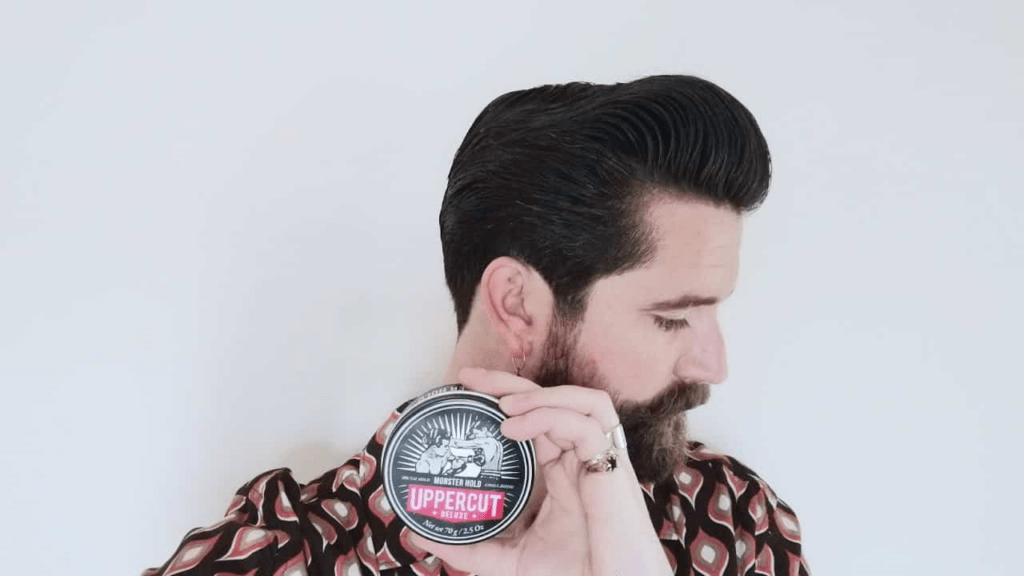 Pros
The hold is firm and not stiff.
It is dairy-free and has a smell of sweet coconut.
Cons
It may be weaker than it displays.
Top Picks At a Glance | Best Water Based Pomade
Frequently Asked Questions | Best Water Based Pomade
Is pomade water-based?
The pomades can be both oil-based and water-based. The prime difference between them is their ingredients. The oil-based pomades have petroleum-related elements like petroleum, beeswax, etc., while the other has water-soluble components. Likewise, oil-based pomades lie on the heavier side of the consistency scale and give a greasy yet firm hold.
Water-based pomades are lighter and easy to wash, yet they do not last long. But the options in water-based pomades are diverse and cover pomades for all hair types today.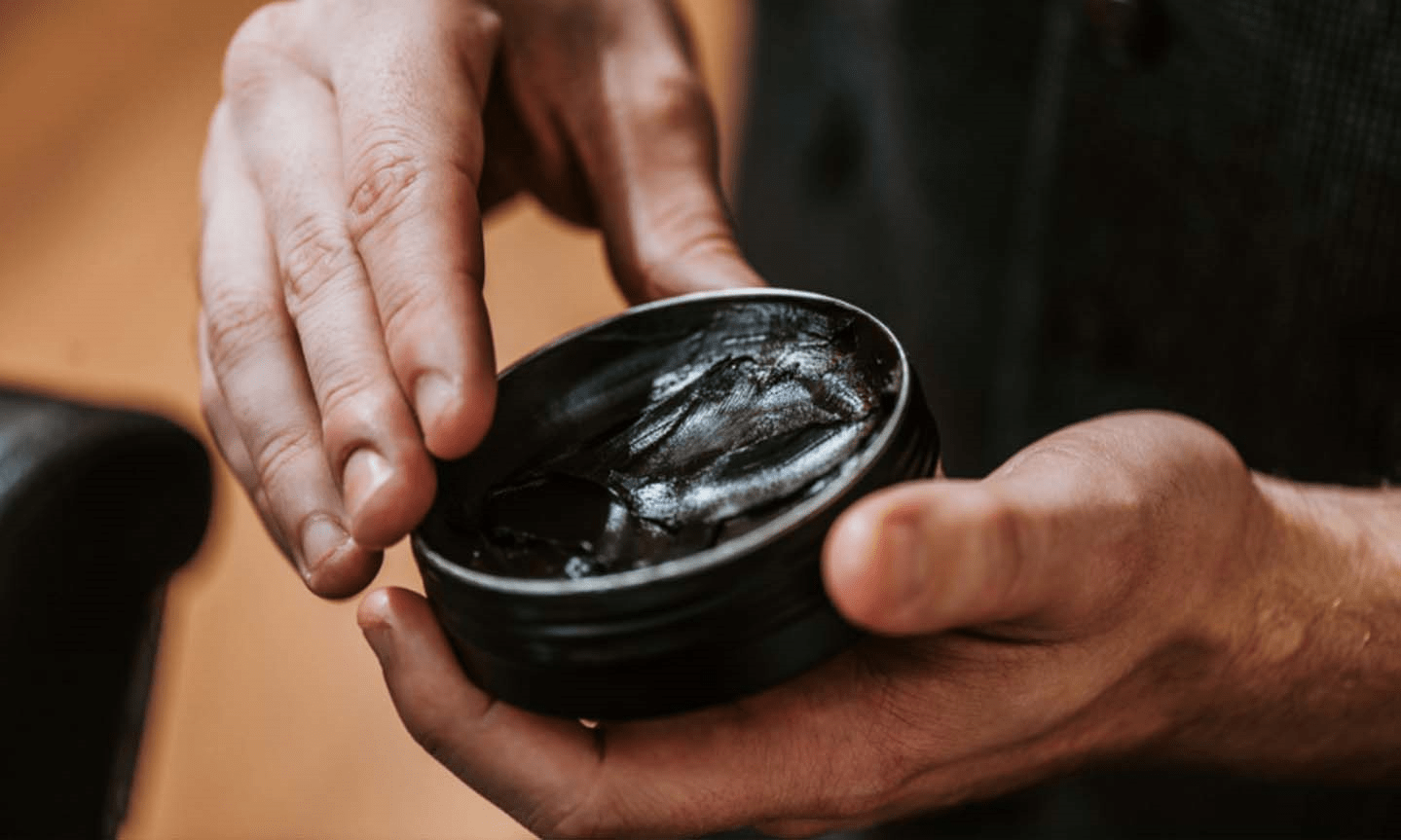 What is the best water-based pomade for thin?
If you seek a formal look that compliments a polished hairstyle, you can go for a pomade with medium hold and natural shine. For a party hairstyle, a light hold with high shine would look good on your sleek, thin hair. There are a few products for thin hair in the list above; select any one from them.
What is the best water-based pomade for thick hair?
Thick hair with a coarse texture needs a heavy hold pomade to keep the wavy locks in place. The level of shine can differ as per your wish. Generally, the water-based pomades with serious hold work out but for sturdy hair coils, you may opt for an oil-based pomade like Suavecito Oil Based Pomade. It has a medium hold, high shine, and is long-lasting.
What is the best water-based pomade for curly hair?
Tenax Strong Shine Pomade is one of the best water-based pomades for curly hair, which has a high hold and high shine to keep your wavy curls intact. If you are looking for a medium sheen, go for Lockhart's Fire and Brimstone, which also has a firm hold pomade and is easily washable.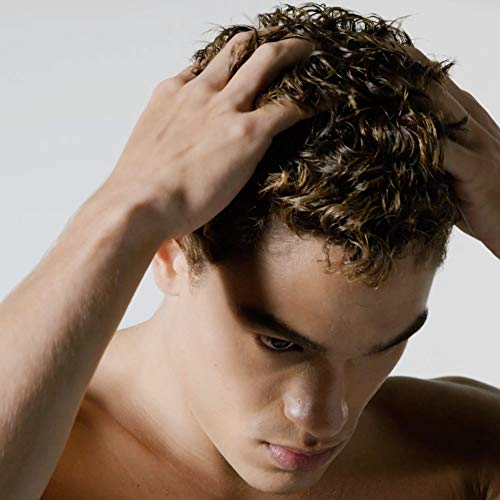 How is the American Crew pomade?
American Crew Pomade has a medium hold and a high shine. It has a good grasp, but some folks complain of noticing a few flyaways after some hours of its application. Nonetheless, it remains a personal favorite to many for its stronghold that gives an excellent shape to lose waves and sturdy hair locks.
Is Suavecito water based pomade?
The hair care and styling brand of Suavecito has oil- and water-based pomades. The Suavecito Water-Based Pomade has a medium shine and a medium hold that works on almost all hair types and textures. It easily stays on your hair for hours and gives you a clean and fresh look.
Closure
You can pick any of the eleven alternatives from our Best Water Based Pomade list. Since we all have different hair types and individual preferences, we should try some of them to narrow down the ones that suit us the best. As you saw above, the pomades should follow your desired shine, hold, and hair type.
Check their ingredients, pros, and cons before purchasing them. Testing a range of hair care products gives you a rough idea of which brands work for you and which don't. After all, our hair asks for the bare minimum when styling it, and we are all in for it.
In the comments below, let us know how you style your hair and which pomade you'd like to use in the future.
I'm Sarah Abraham, the founder and co-author of Blushastic.com and a professional makeup artist. Beauty is more than just skin deep, and that's why I'm passionate about sharing my knowledge and experience to help people feel confident and beautiful on the inside and out.
Whether it's skincare, haircare, or fashion, my goal is to empower women to feel their best. With my expertise in the beauty industry, I strive to provide practical advice and tips that are accessible to everyone, regardless of their skill level or budget.