If the lockdown were any longer, we would have witnessed many people damaging their hair to extreme ends. The lockdown was historical since people now had the opportunity to experiment with their hair. They bought all the box dyes, new pairs of scissors, a lot of bleach, and a good evening with a set of youtube tutorials. And voila, we were all set to give ourselves the hair makeovers of a lifetime.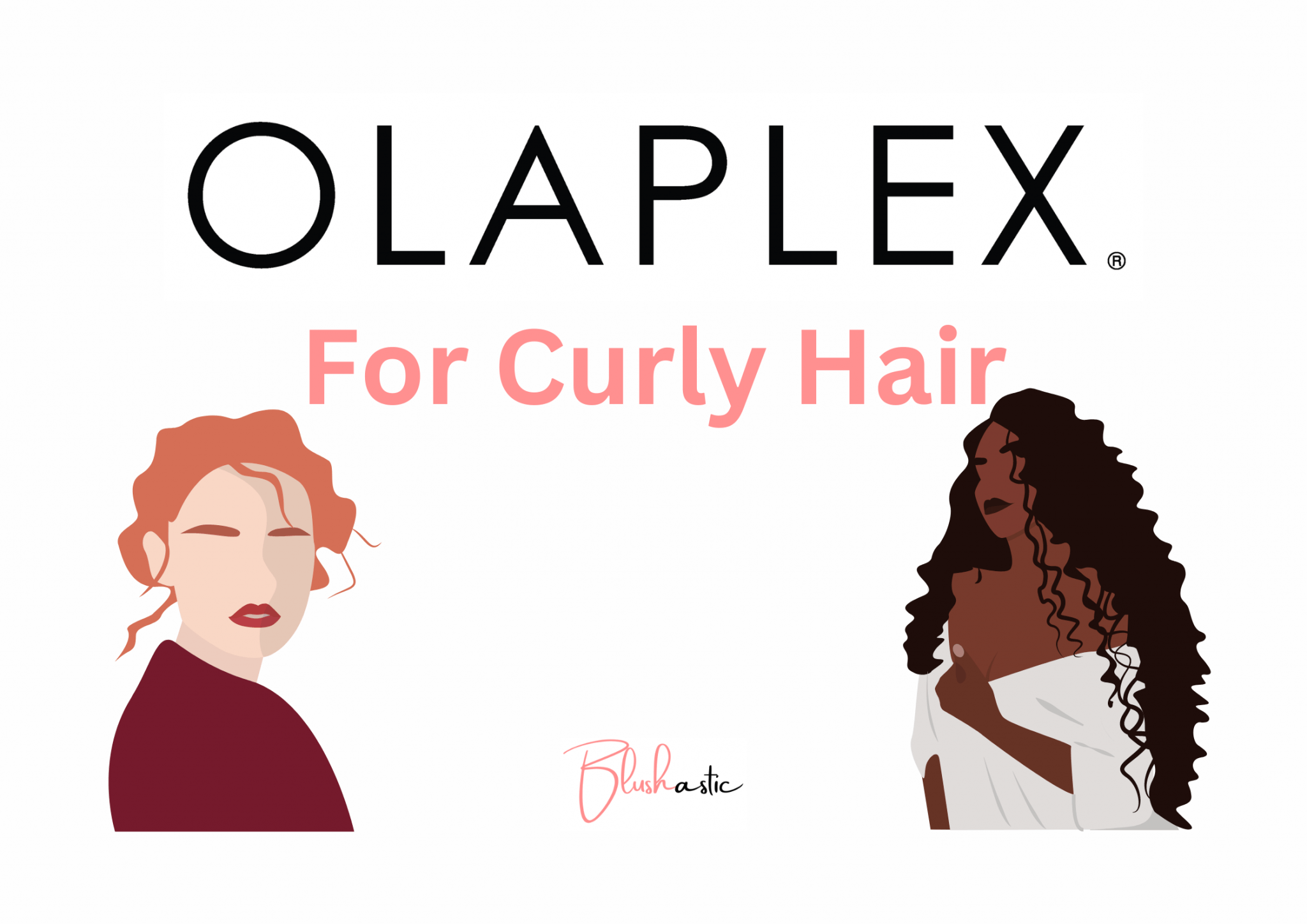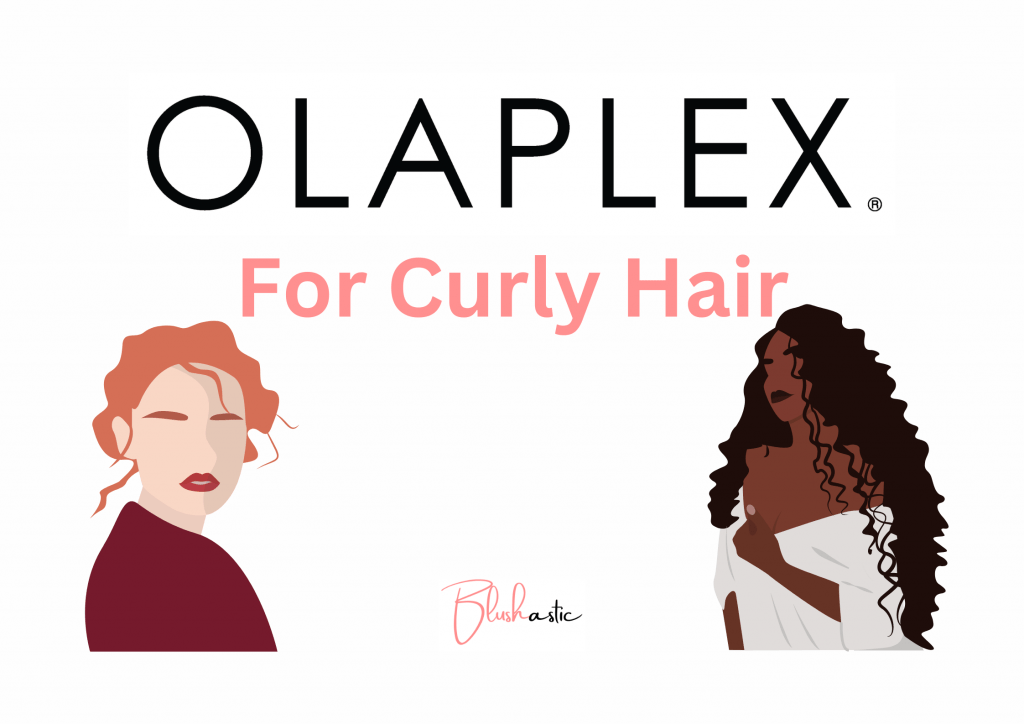 Many of us had the choice just to cut off those highlighted ends or clip up those uneven fringes, but my curly hair gals who had to undergo all this damage throughout their locks were in a dilemma. Enter Olaplex for Curly hair. Understandably, they need a solution, and Olaplex, a haircare giant, claims to solve your curly hair problems.
Olaplex for Curly Hair | Rediscovering Those Bouncy Curls?
Curly hair is usually far more fragile than hair with a straighter texture and requires much more maintenance. The curly texture makes the hair pretty dry after hair washes and requires an entire set of hair care to ensure that they stay hydrated, healthy, and nourished. However, this doesn't stop the curly queens from being tempted by the beautiful caramel highlights, the subtle blonde lowlights, the idea of being a redhead, or having a bleached undertone.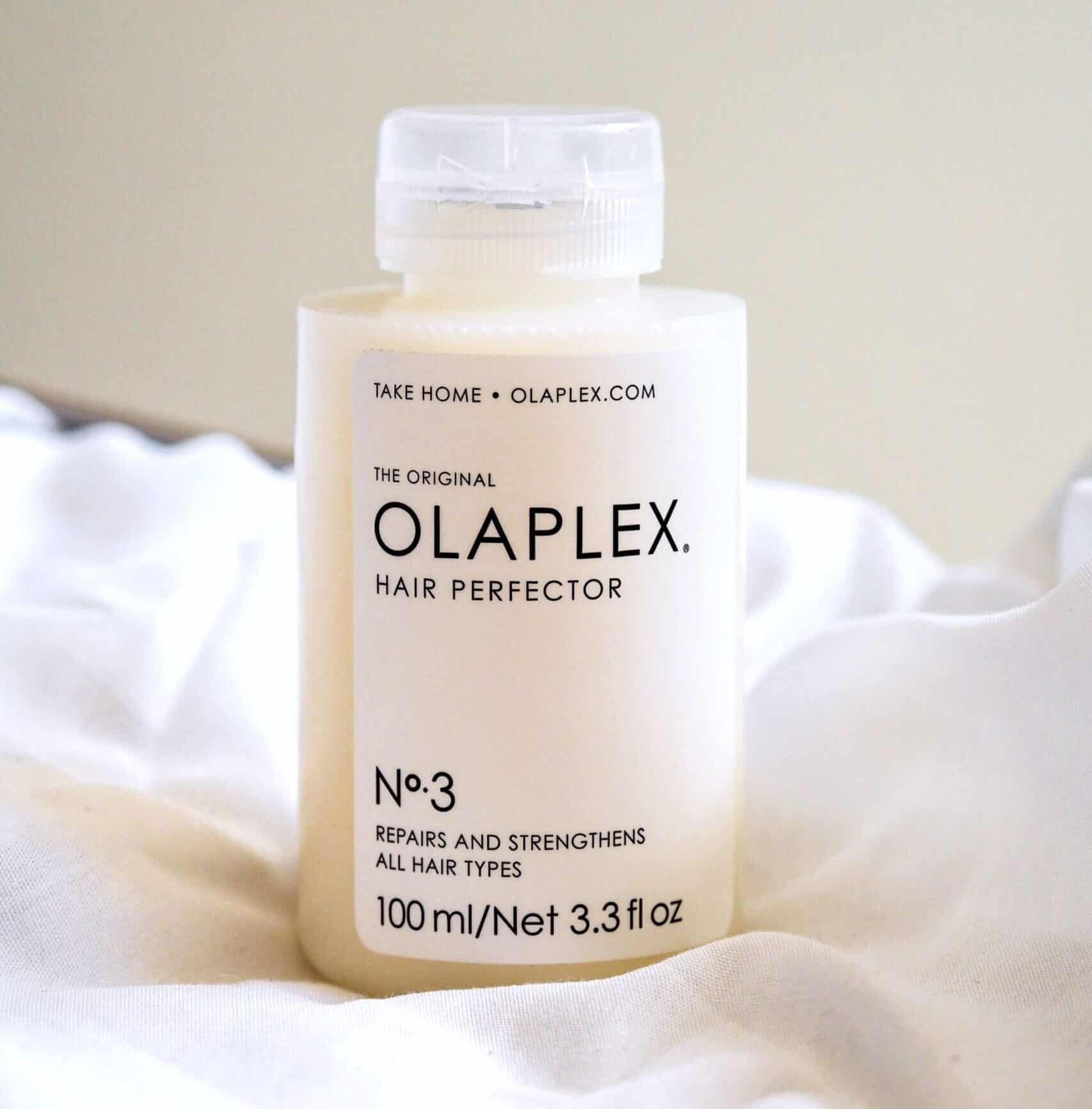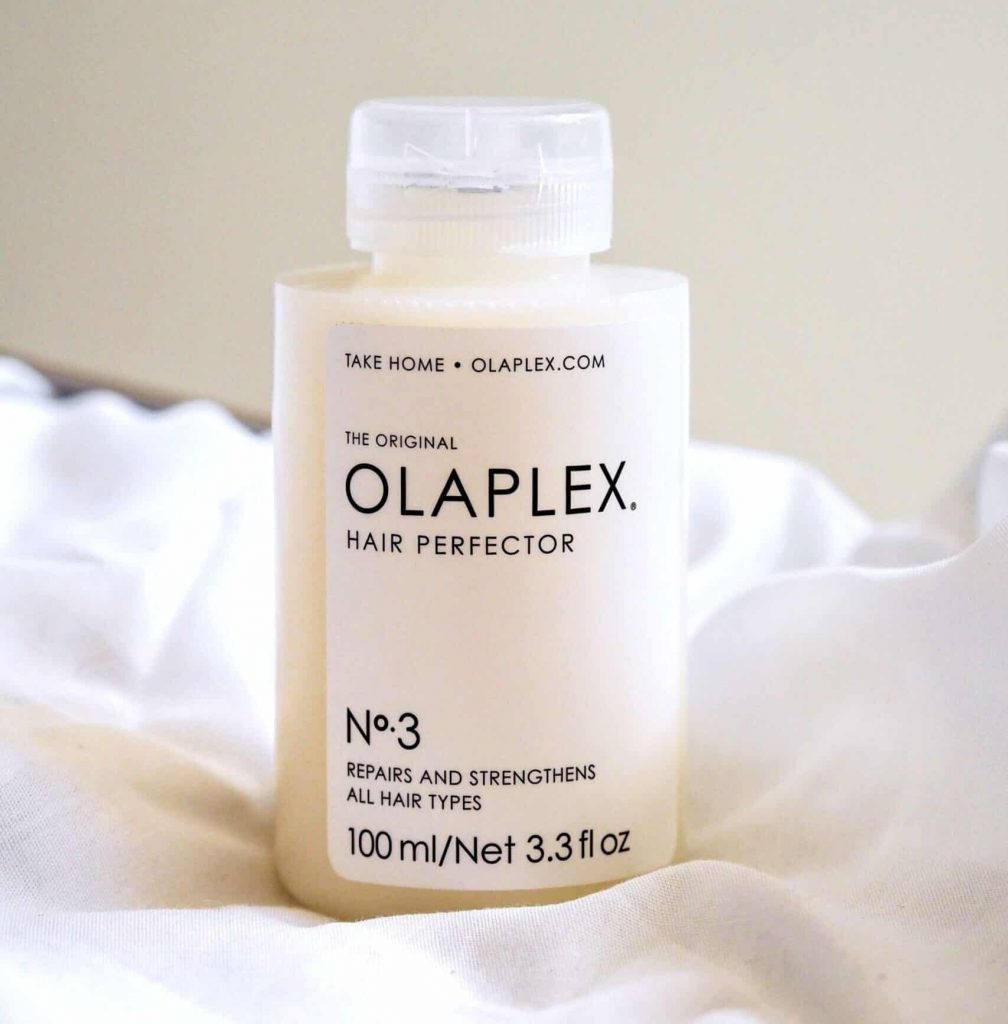 And it wouldn't pose an obstacle for them if they took all the necessary precautions that curly hair needs and kept it in the best possible shape. Well, one product that can help you achieve all this in just one little use is Olaplex for curly hair.
Olaplex No.3 is a product that restores the bonds of your hair and rejuvenates it from the inside, unlike all those products stacked up in those hair and beauty aisles that guarantee to repair, restore and revive while also helping fix the split ends. Let's understand the essential build-up of a hair strand, which, if you look under a microscope, is made up of small tiny scales called keratinocytes. They layer on your strand, making it look dull, which in a healthy strand seems much different. They lie flat together on your strand, and Olaplex helps you rediscover this exactly. 
Olaplex Hair Perfector No 3 Repairing Treatment
Repairs damaged and compromised hair, strengthens and protects hair structure, restores healthy appearance and texture
Apply a generous amount from roots to ends on unwashed towel-dried hair.
Comb through once and leave on for a minimum of 10 minutes or more. Rinse from hair, shampoo, and condition.Healthy hair
Use by date: This product's use by date is determined by the Period After Opening symbol. The Period After Opening symbol is marked by a box with a numerical number (X) followed by letter M for months. The symbol denotes that the product is recommended to be used within X months of opening
Most products that guarantee to repair of your hair strands only add another layer on top of the existing layer. At the same time, Olaplex helps you rejuvenate your original hair strand to rejuvenate without breakage and split ends despite the loss of the top layer. However, before using any product on your hair, you must ensure that the product works for you and is precisely what you're looking for. Here is a detailed analysis of Olaplex for curly hair to complete that little requirement.
Key Ingredients
Water
Let's start with the essential ingredient that we're 70% made up of; water. This good ol' ingredient is something you'll spot in almost every skincare and haircare product. It is probably the first to pop up in every ingredient list, meaning it makes up most of the product. Water is a solvent for ingredients that don't dissolve in oil-based products. Water added to haircare and skincare products is thoroughly purified and deionized to give the product a longer shelf life. It hydrates the skin from the very depth but not from the outside, so preferably avoid long baths.
Phenoxyethanol
Phenoxyethanol is the current version of IT preservative, which means it is gentle and safe for constant use, unlike other parabens. The usual addition of paraben in ingredients may be problematic for long-term usage, but not with Phenoxyethanol. It was found in the 1950s, and a natural version of this can be found in green teas. It is supremely safe to use with its gentle effect on the skin while maintaining excellent thermal stability and a good pH range. Additionally, when added with ethylhexylglycerin, it enhances the preservative properties of phenoxyethanol, helping it retain its shelf life.
Sodium Benzoate
Another catalyst that helps maintain and increase the lifespan of a product. Again, this ingredient is a preservative and helper ingredient to help against fungi buildup. It works hand in hand with phenoxyethanol which helps maintain the pH level between 3-10, while sodium benzoate works best with acidic pH levels between 3-5. Whenever sodium benzoate is added to any product, it cannot work alone and always needs to be paired. More often than not, it is paired with potassium sorbate.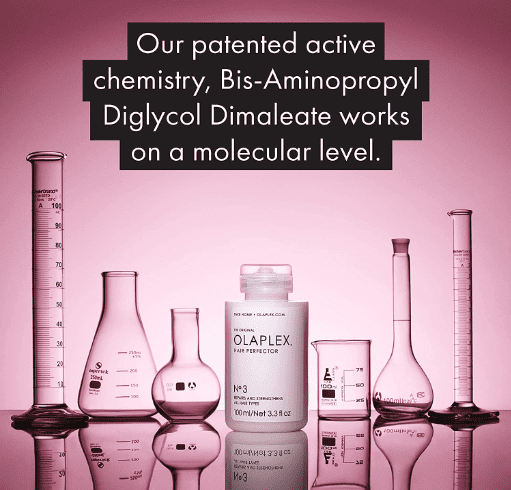 Hydroxyethyl Ethylcellulose
Hydroxyethyl Ethylcellulose is a nonionic polymer that is slightly natural and slightly synthetic. As we noted that this product uses water as a solvent, the Hydroxyethyl Ethylcellulose is added slowly to the water and mixed as it comes in a powdered form. This is done to create viscosity while also changing the product's rheology.
The rheology of this product is crucial and slightly different; it needs to stay in the hair while repairing its disulfide bonds. If the flow of the product is not as desired, the properties of the formula aren't optimized to their maximum. This means the consistency will either be too runny and drip through the hair or too thick and not spread evenly across all the strands.
Bis-Aminopropyl Diglycol Dimaleate
This is one of the key ingredients in the entire formula. It's supremely active in helping the product maintain its properties alongside water and phenoxyethanol. This is because it doesn't necessarily help repair the hair or the bonds. Amine structures are super important, especially when you rinse your hair, because they attract the anionic charge in the hair shaft due to their cationic charge.
The anionic charge bonds with the hair ionically, making it resistant and durable. In layman's terms, it creates a layer and sticks to the hair throughout the rinsing process to increase its conditioning effects.
Directions to Use Olaplex No. 3
Shampoo
The first step to using any product is to provide a clean surface. Similarly, start by washing your hair and shampooing it thoroughly. Once you're done with that, gently detangle your hair with your fingers or a detangling brush if you own one.
Application
The next step is to apply your Olaplex product. Take a palmful and evenly apply it through your hair. Olaplex has to be applied on wet hair to maintain your curls. Ensure not to use it on your scalp since it's already healthier than the other section of your hair. Secondly, it has caused slight irritation and discomfort to a few users once it comes in contact with the scalp.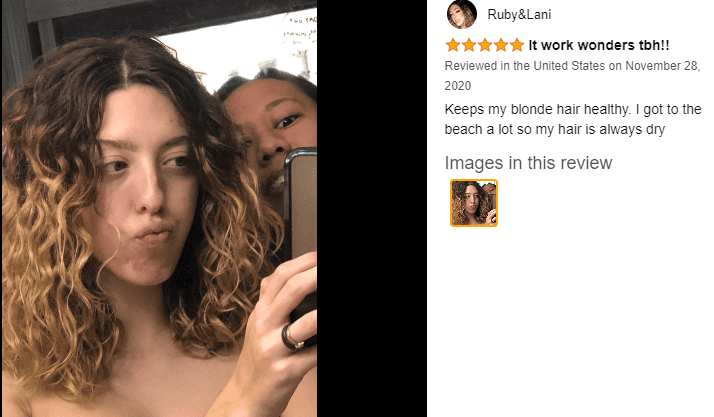 Reapply
Once that's done, the next step is to use a detangler brush and brush through your locks to ensure an even application. When you're through with it, the next step is to analyze if your hair needs more product. Based on the need, you can reapply the product accordingly. Take a spray bottle, spritz it across your hair, and wrap it with a cling film to ensure the best benefits.
Rinsing and Washing
Unwrap your hair after the desired time (it could be kept overnight) and rinse it. Unlike conditioner, your hair would be into silkier curls. Make a note to use both; shampoo and conditioner since the Olaplex product doesn't act as nourishment support for your hair but rather facilitates the appearance and maintains the structure.
Benefits and Drawbacks
Benefits
Restores and rejuvenates

Strengthens and improves hair texture

Maintains texture and integrity

Reduces breakage and split ends

Works on all hair textures.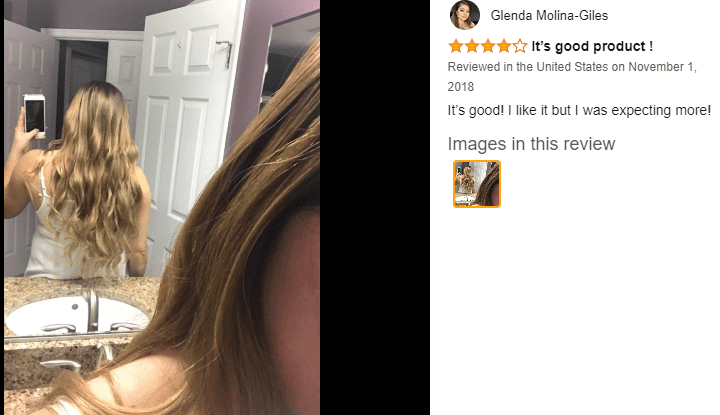 Drawbacks
It is slightly on the expensive side

May cause scalp irritation and discomfort

No mention of time duration to keep the product

It isn't a leave-in product, and it may cause dryness
Alternatives for Olaplex
Uberliss Bond Sustainer
The Uberliss Bond Sustainer can be an alternative to your regular Olaplex. It strengthens your hair and improves its fiber and elasticity. It comes under one of the top hair care products that help improve your hair bonds and repair damage.
Like Olaplex, even Uberliss has its patented bond builder infused with NanoEmulsion Technology. It is a paraben and gluten-free product only to help you protect and benefit your hair.
Amika The Kure Bond Repair Shampoo For Damaged Hair
Unlike the Olaplex formula, which is supposed to be a before-wash product, Amika The Kure Bond Repair Shampoo comes in a shampoo formula. Your hair will massively benefit from this product if it's been tortured by bleach and other dye chemicals. Its perks are that it will gently cleanse, repair, and strengthen your hair.
It targets the greatest bonds in your hair. What sets this product apart is its usage of natural vegan ingredients like plant butter and vegan protein while working with its innovative bond cure technology. These vegan proteins provide you with all the keratin-like effects required by your hair.
Latest updates: Olaplex recently released its lash serum; check more about it here
User reviews | Results after using Olaplex
The customer reviews for Olaplex varied from 5 stars to as minimum as one star. Mainly around 79% of the customer reviews ranked 5 stars, and around 3% expressed dissatisfaction over the product ranking it a single star. One of the top five-star reviews under the name 'Lauren' added, "Fairly sure I've tried all Olaplex products available except for one that I can't seem to locate even here on Amazon, but out of everything I've tried the number three seems to do amazing wonders for my hair. Grateful I found this product. Nothing else is even close or like it".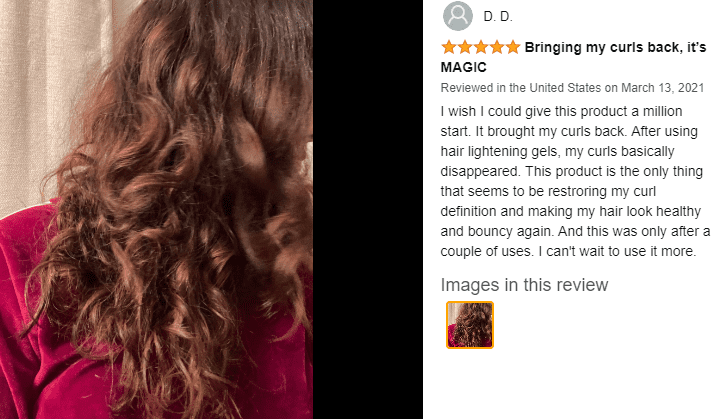 Another five-star review said, "I've had a sample of this bond treatment for a while that I received as a gift from the beauty brand Ulta. I finally decided to give it a chance, and I was awestruck. Then I rinsed with the Olaplex shampoo and conditioner. I could already observe a change while my hair was wet after the shower, and it felt different. I was shaken after blow-drying my hair by how freaking soft and smooth my hair felt. I've used this product a few times and wish I had used it before. I wanted a higher rating system to give this a 10/10."
Expressing slight disappointment with the product, another review by the name 'Karenreub' said, "A professional hairdresser recommended this product. Not only was it expensive, but my hair was severely tangled after its use, and I felt dehydrated. My hair is long and fine, but this product made it look poorly maintained and frizzy. I am kind of disappointed with the results." However, as we read further, we also realized people had severe dissatisfaction with what they added to the website.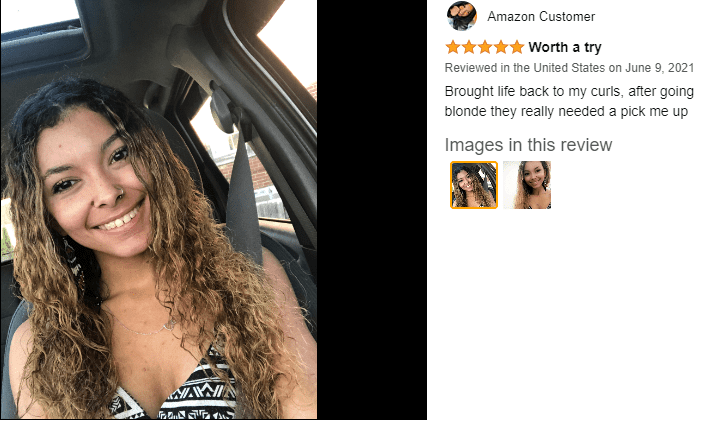 Supporting their rating, they said, "I wanted to like this product, but it has massively damaged my hair. I bought this product in the first week of December 2022, and I've used the product 3-4 times since. I did not notice it at first since it wasn't a lot of hair, but after using it ¾ times, my hair started falling out in clumps. I followed the directions, but my hair continued coming out as I rinsed. This week, I avoided using the product, and my hair is still falling out."
However, even while reading the reviews, the most crucial part is to realize that every product works differently for every individual. But it's also essential to take note of the positives and the negatives mentioned to avoid risks.
Frequently Asked Questions
What exactly does Olaplex do?
Olaplex restores damaged hair and remove all the compromise due to various treatments by repairing it from the inside out. It's their patented ingredient Bis-Aminopropyl Diglycol Dimaleate that does all the magic.
Is Olaplex any good for the hair?
Olaplex hydrates and nourishes your damaged hair while repairing all the damage caused using its bond-building ingredients. It's called the Holy Grail product by users who have treated their hair constantly with chemicals and dyes.
Who should generally go for Olaplex?
Olaplex is a product suitable for all hair textures; any hair type can benefit from that. However, it works best for treated hair since you can observe the maximum difference between the before and after. It restores the hair after the bleach damage, hydrating and moisturizing, helping reduce all the frizz and damage.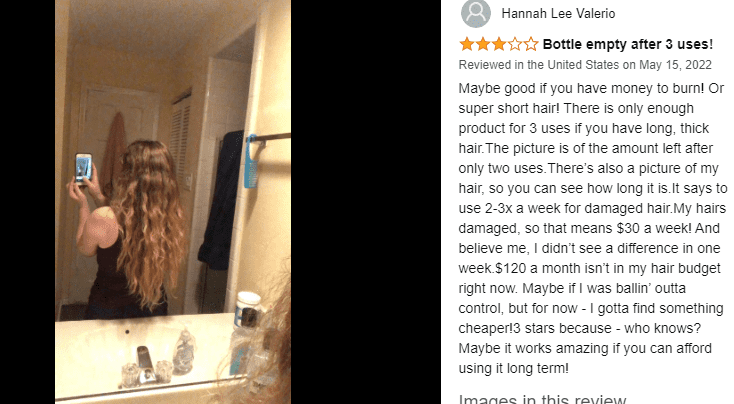 Are Olaplex results permanent?
Yes, Olaplex results can be considered permanent in terms of the benefits. The reconnected bonds in your hair wouldn't break again. If you've experienced any discomfort or hair fall, contact your physician immediately; it will help turn back the side effects if any.
How long does an Olaplex bottle last?
Based on your usage, the Olaplex bottle may last anywhere between 20 days to 3 months. Having said that, the primary measure of the product is sufficient to stay for a total of 3 months.
Final Verdict
Every product has its pros and cons, and when trying a new product on your hair and skin, it's always better to be thorough with what you're applying. We hope we helped you understand what Olaplex does and whether Olapex for curly hair is a thing or it is a good choice for your requirements or not. Understand that every product will take a certain amount of time to show effect, especially hair when they are treated. It makes them highly dehydrated, and even external nourishment, like the Olaplex, takes time. Have faith in your process, and keep going. Remember that consistency is key. Happy Haircare!
Marilyn's deep interest in fashion, beauty, and lifestyle has led her to pursue a fulfilling career as a freelance writer and blogger. With her bachelor's degree in fashion design from the Fashion Institute of Technology, she has developed a keen eye for style and trends, making her well-equipped to offer valuable insights into the latest fashion and beauty trends.