Seasons change and do the need for your hair. But reviews have proved that there is no need Olaplex can't fulfill! The cult-favorite brand offers a handful, or should we say hairfull? When your darling tresses need some TLC, this brand has always come to the rescue and sealed all doors of broken bonds away! Every relationship requires some trust, and love, to nurture and rekindle that fiery passion.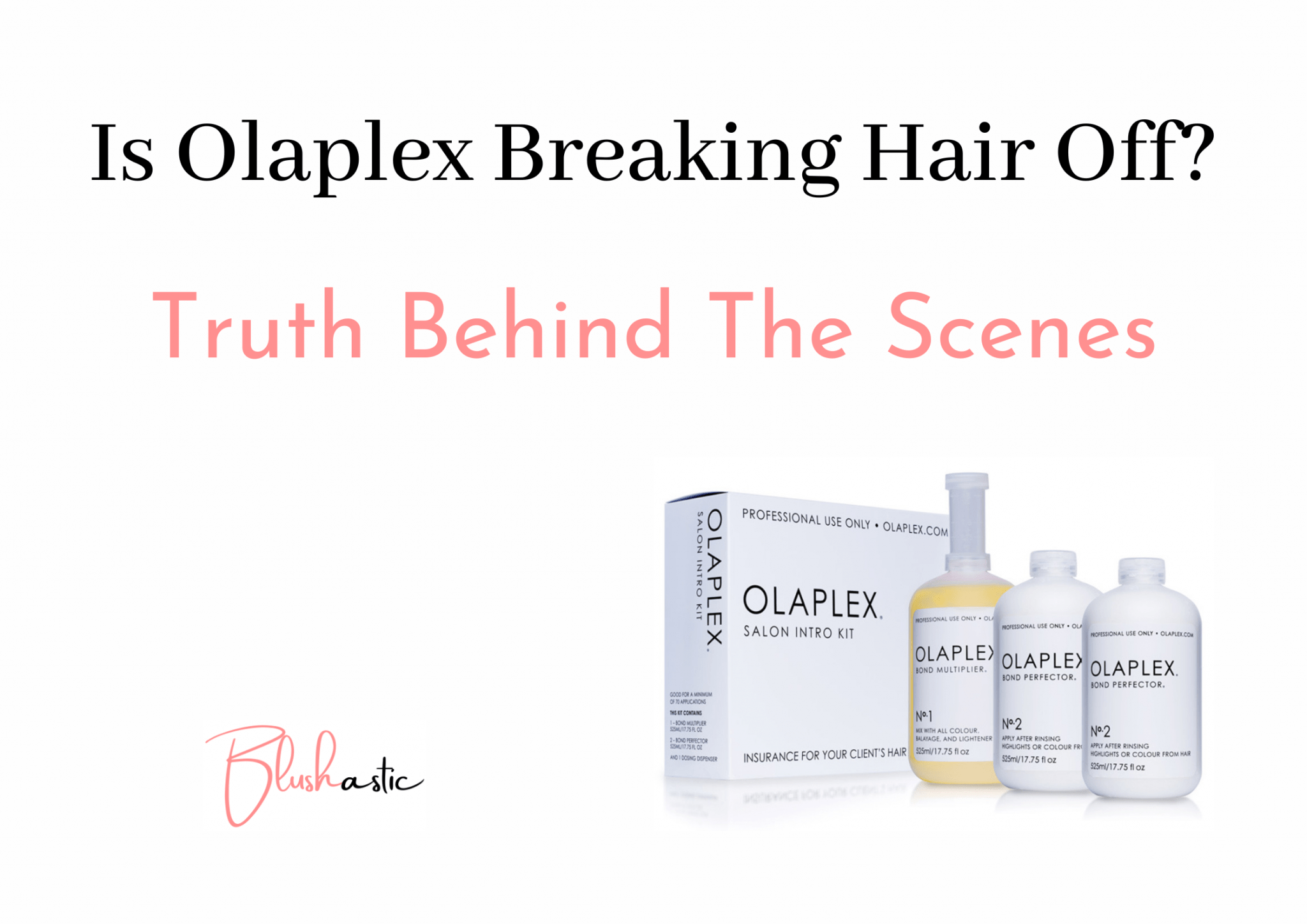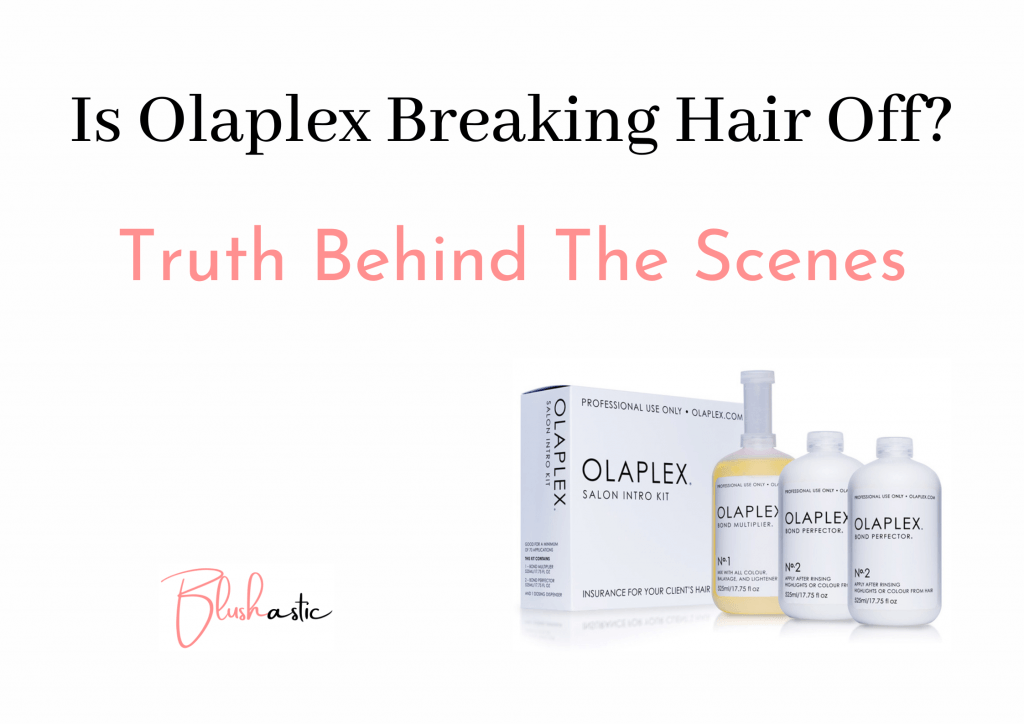 So, if things with your hair have gone sour, it's time you spice things up a bit. And what better way than to do it with some miracle-Olaplex? But you deserve to know the truth. And we aren't moving forward until you have learned all about the buzzing topic of this season – Olaplex Breaking Hair Off drama. Are you ready to begin the quest?!
Olaplex Breaking Hair Off |
Truth Behind The Scenes
Are you thinking what we are thinking? Thinking about the Kardashians and their platinum-blonde locks? FYI, they wouldn't have gotten it if they didn't trust Olaplex! But recently, there have been many sparks of doubt regarding the brand, where people complained their hair was falling off or breaking more after using Olaplex. 
After these talks opened doors to the faults and ingenuity of Olaplex, the brand has come forward to take a stand. It has clearly stated that none of its products cause your hair to break off. It does not even matter if you use too much at once. It would be best if you remembered that Olaplex takes the help of proteins to build and strengthen your hair from within. So, your locks may feel rough upon touch, but this is just the work and protein on your hair to improve its condition. 
Popular Olaplex Products
Remember that using only a single kind of treatment for your hair might not help your hair get rejuvenated to the fullest. You and your hair will only have a good time if you use all the Olaplex together like they are meant to. That's the point of the whole kit, duh! Forget any trouble with protein overload. Good vibes only, remember? And you and your hair can have a happily ever after!
Olaplex Side Effects 
We know what you are thinking. How did a luxury beauty brand like Olaplex fall in this discussion of having a negative side? Trust me, you and a lot more haircare enthusiasts are wondering that. This brand has had its share of bad days because of specific issues with customers, who complained about certain points mentioned below. 
It might make your hair feel greasy after some time

Olaplex features butylenyl methylproponial, which is harmful to your scalp

Has a lot of causing infertility rumors 

Though banned, the presence of lilial as a fragrance ingredient can still be found in some products. This introduces an intense fragrance and might irritate the scalp.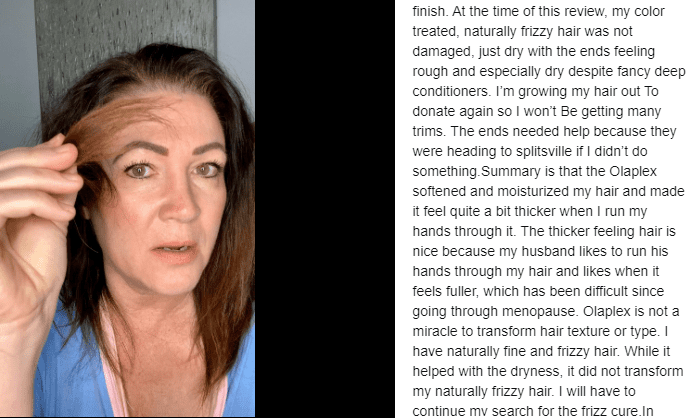 Apart from this, other cons of using these products have also been a part of this discussion. The most common of them is the processing time, which is a lot and takes ages. Above that, it increases every time, so ensure you don't leave the formula for more than 90 minutes. You will receive some respite to know that the brand has successfully buried these claims of side effects. People often get confused between Olaplex and other haircare giants. Lilial has been removed from all the products, so if you find this ingredient written anywhere on yours, know that it is a bad or an old batch. 
The Correct Way To Use Olaplex
If you are a newbie, you will need our help!
All the different types of Olaplex have been formulated to fulfill a particular purpose, but at the end of the day, they will help your hair look pretty. The

Olaplex No.0 Intensive Bond Building Treatment

is a primer that helps prep your hair and replenishes its silky-smooth shine. Your broken bonds will be relieved from this too. Apply this to dry hair and comb it nicely to spread it. Leave for 10 minutes, and add the No.3 Hair Perfector to your locks. Leave your hair undisturbed for another 10 minutes, then follow with your shampoo and conditioner. 

The

Olaplex No.3 Hair Perfector

is a brand bestseller dedicated to bringing all the broken bonds at peace and transforming damaged hair to make them free of split ends. Apply it on damp hair, from the roots to the ends. Leave it for 10 minutes, after which you can shampoo the whole thing. 

Your routine is incomplete without a refreshing shampoo, like the

Olaplex No.4 Bond Maintenance Shampoo

. It is a great way to make your locks glossier and cleaner. Take a generous amount of this formula and apply it to damp hair and scalp. Gently massage into a lather, and rinse off later. Don't forget to end it with the No.5 Bond Maintenance Conditioner.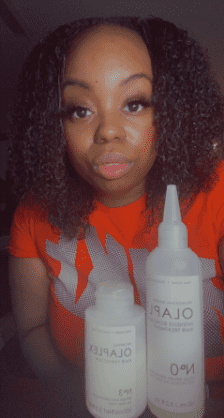 FAQs | Olaplex Breaking Hair Off
Does Olaplex make your hair break?
No, it does not. Olapelx does not induce breakage or make them prone to shedding. 
How do I stop my hair from breaking in Olaplex?
Make sure you take things slow with heating and curling irons. Also, pamper your hair regularly with the Olaplex treatment at home. Make sure you follow all the instructions correctly and derive full benefits. This will cause the broken bonds due to heat damage to be rejoined. 
Why does my hair feel worse after using Olaplex?
The proteins infused in the formula follow their job religiously and travel deep to repair your strands. The strengthening action might not make your hair feel softer or shinier but make it a bit rough. But calm down because it is the protein, and it's not doing anything wrong.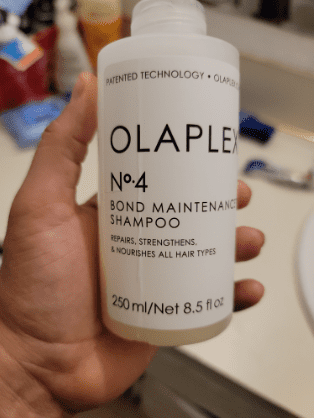 What happens if you use too much Olaplex?
Nothing. Nothing will happen to your hair if you have used too much product on yoru hair. As an effect, it, after sometime neutralize, and won't cause any extra harm. Things won't even get worse if you are using Olapplex frequently. Olapelx states that no liability will come to your locks if you use them more than required. So you can relax. 
Closure 
If Olapelx is not your destination like others, there are other delicious-looking options on the plate that promise to revive your hair like this bombshell of a brand does! Other favorites of beauty lovers include the OGX Restoring + Bonding Plex Salon Technology System, Redken Acidic Bonding Concentrate System, and the K18 Leave-In Molecular Repair Hair Mask. You can also check out all the choices you have when it comes to giving your hair the ultimate makeover, or if Olaplex is breaking hair off. 
Rebecca is a skilled writer with a passion for makeup and skincare. With years of experience in the beauty industry, she has a deep understanding of the latest trends and products and a talent for creating engaging content that resonates with her readers. Whether she's writing about the latest skincare products or sharing her favorite makeup tips, Rebecca's writing is always informative, entertaining, and inspiring.