The earth may stop rotating, but one thing that will always be constant – is your obsession with your hair. 2022 is ending, and haircare is on everyone's beauty radar. But have you covered all the trending secrets that will be big this year? According to Olaplex, the revolutionary brand is a shopping stop and claims that it can help you channel your inner diva by giving you delicious-looking locks.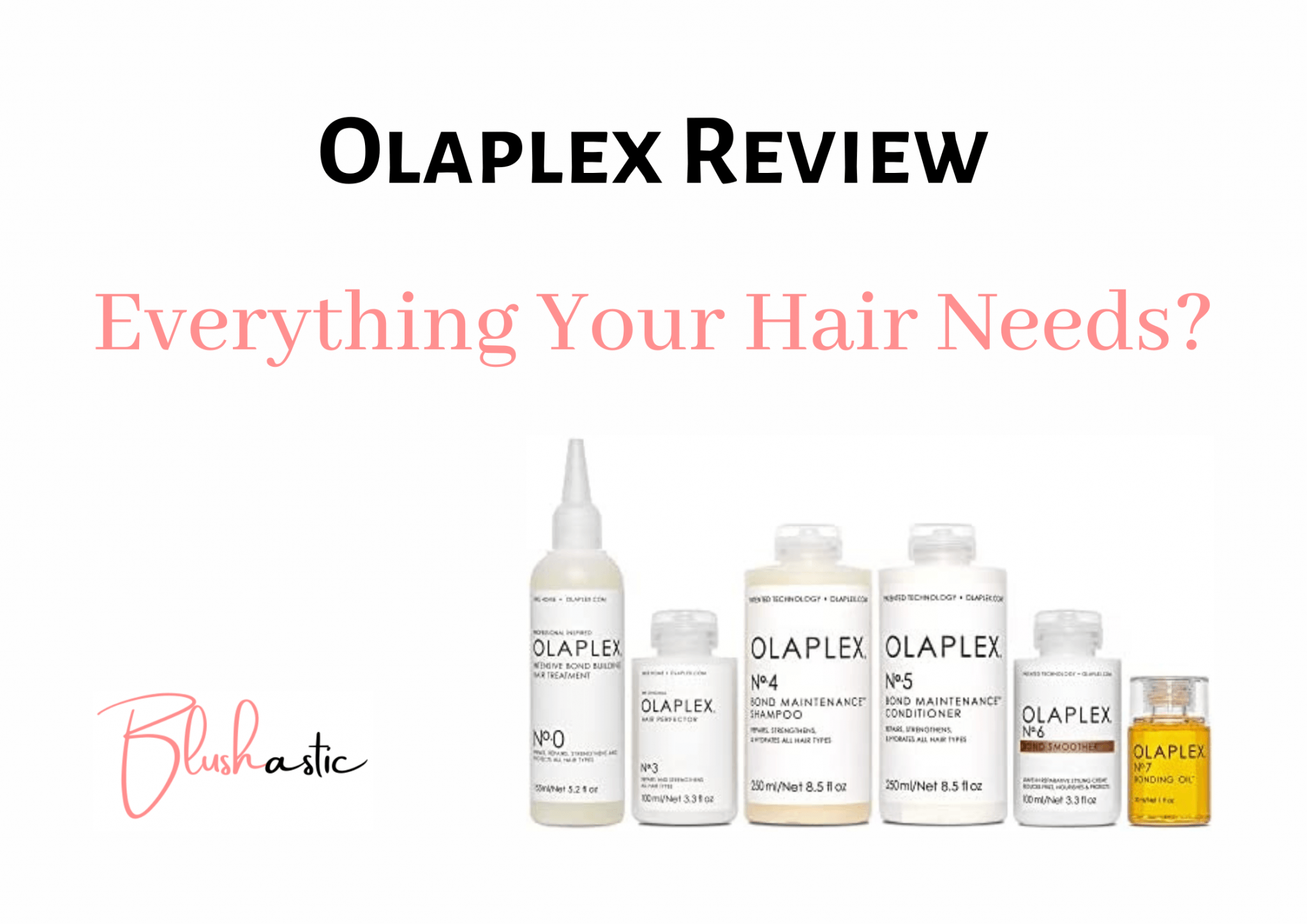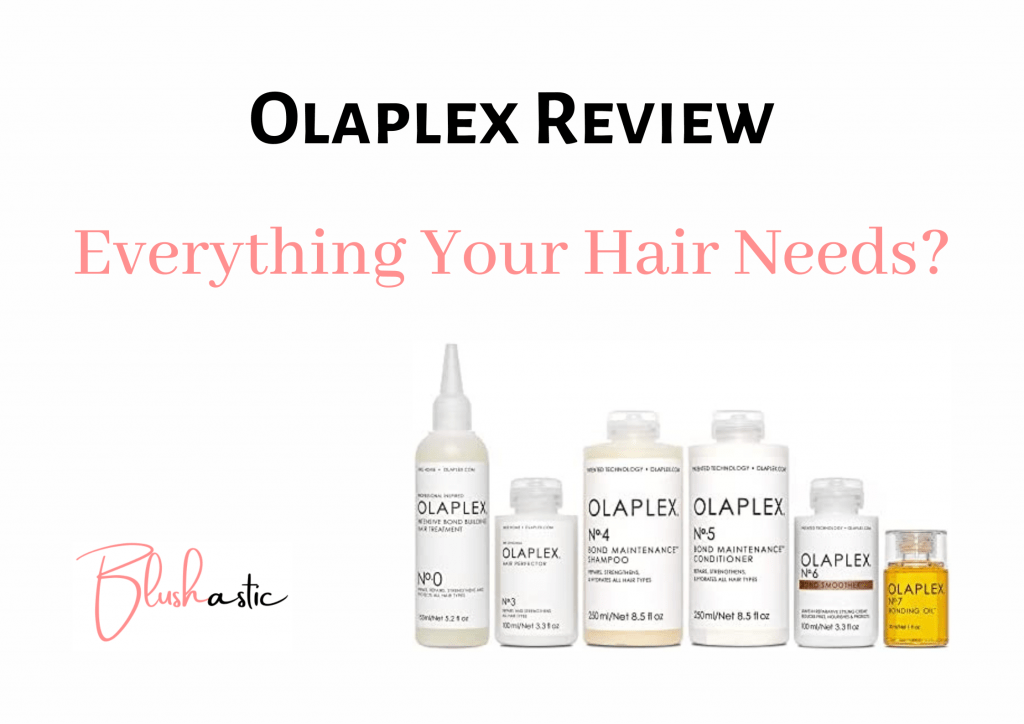 The audience has a lot of beauty enthusiasts who have a penchant for glamour, and most of them focus on having that iconic. And bombshell tresses that no one can move past on without being mesmerized. All the world's leading hairstylists have given this brand their approval. But, will it come through to dave your hair? Is it suitable for all hair types? Worry not, as these Olaplex reviews will be enough to solve the dilemmas. 
Even many Vogue stars have already embraced this great routine, where they felt it gave them a photogenic blow dryer, their hair looks much better, and feels well nourished. But can this be everyone's savior? Or is all this just another hoax? We believe in giving you nothing but the truth, so let us dig deep to reveal it. 
Olaplex Reviews |
Everything Your Hair Needs?
If you want a lesson in self-care, the best you can do for yoru hair is leave it in Olaplex's hands. We are not saying this, but thousands of users are! This brand rose to fame after its hair-bonding oil became a sensation on TikTok. The haircare collection claims to reignite your love affair with silky locks, bringing your feminine persona back. The trademark platinum waves look perfect because of the courtesy of Olaplex, as the celeb relies on it to get smooth tresses. But are these products safe for your delicate hair? Do they live up to your trust and hype?
Olaplex when compared with other haircare giants, came out prevailing with flying colors. Haircare enthusiasts have been bringing products from this brand into their beauty shelves as they work on bond-building technology to undo the damage you have done to your locks. It also claims to give your locks a fresh start by repairing all the mishaps and improving their appearance, texture, and health.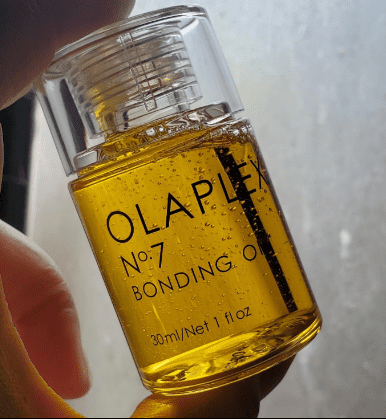 The products understand your priorities, which is why their formulations opt for shine and give yoru layers some illuminating dimension. If you are worried about the dos and donts of this brand, don't be because you can never put too much Olaplex in your hair! 
Your hair should be left open and not in a tight bun because you are too embarrassed to show it. Olaplex lays down assertions that it can heal you of all such problems. But is there a red flag about this brand you need to know?
Olaplex Bestsellers 
After rummaging through endless reviews, we have weighed all the perks and drawbacks. We finally have a list for you that everyone else will want if they're looking for a hair makeover. Below are some of the best products from Olplex which have got people drooling. Wipe it off, and let's get right on it!
Olaplex Hair Perfector No 3 Repairing Treatment
This miracle hair corrector is an ultimate game changer, for it has received the stamp of approval from many hair specialists to be the best bond-building hair-strengthening treatment. This has made this brand bestseller the best friend of every hair specialist, and you can find this baby on all the top shelves of your frequented stores. This weekly at-home treatment gives a boost of freshness to your compromised locks and helps remedy breakage by reducing it.
Olaplex Hair Perfector No 3 Repairing Treatment
Repairs damaged and compromised hair, strengthens and protects hair structure, restores healthy appearance and texture
Apply a generous amount from roots to ends on unwashed towel-dried hair.
Comb through once and leave on for a minimum of 10 minutes or more. Rinse from hair, shampoo, and condition.Healthy hair
Use by date: This product's use by date is determined by the Period After Opening symbol. The Period After Opening symbol is marked by a box with a numerical number (X) followed by letter M for months. The symbol denotes that the product is recommended to be used within X months of opening
It also helps strengthen the base of the strands from within and rebuilds the broken bonds. Users who tried it claimed that, after they finished using this in-salon treatment at home, they could feel their hair looked nourished, silkier, and stronger from the inside out. BTW, one bottle of this hair-repairing treatment(not a conditioner) is sold every 3.5 seconds!
Perks 
Visibly strengthens hair 

Reduces hair breakage 

Replenishes every strand from roots to ends 

Improves the appearance of locks 

Has a pH balance of 3.5-5

Vegan composition 

Never been tested on animals 

Free of nuts, gluten, parabens, sulfates, phosphate, phthalate, DEA, aldehydes, and formaldehyde

Repairs all types of hair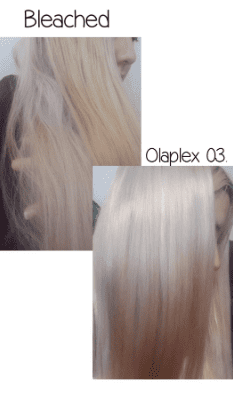 Drawbacks 
It takes a lot of time to process. 
Olaplex No. 4 Bond Maintenance Shampoo
Approved by Allure, this bond maintenance shampoo from the Olaplex range is yet another product users have been raving about. The formula is enriched with hair-reviving ingredients like avocado and grape-seed oils, which help heal the hair from the environmental aggressors it comes in contact with daily. The composition is packed with loads of moisture that will address different concerns like damaged hair, split ends, and frizziness.
Olaplex No.4 Bond Maintenance Shampoo, 8.5 Fl Oz
It is formulated with olaplex bond building chemistry
It restores internal strength and moisture levels to add incredible shine and manageability
It is recommended for all hair types
English (Publication Language)
If you wonder if it will suck out and dry your color-treated strands, you need not worry. The product is loved and preferred by many experts, who count on it to rejuvenate their lackluster locks and bring them to the spotlight again. So, next time you go shampoo shopping, make sure this name pops into your head first!
Perks 
Features a chock-full of moisture 

Reduces hair breakage 

Contains nourishing ingredients 

Reduces split ends and frizziness

Repairs broken bonds within the hair 

It makes your tresses shinier and healthier

Soothes down your flyaways 

Free of formaldehyde, gluten, paraben, and sulfate

Improves manageability 

Cruelty-free composition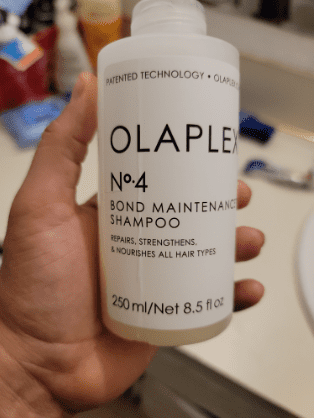 Drawbacks 
It may feel influential to some users who just need a hint of toning. 
The mood of damaged hair doesn't care and only lasts until you realize how badly your strands need the goodness of a good conditioner. If you want the softest and sleekest strands, conditioners are the underrated beauty hacks that will turn your dry locks upside down and cover them smoothly. But hair like that comes at a price, and the Olaplex No. 5 Bond Maintenance Conditioner has made sure to put a reasonable price tag on it!
Olaplex No.5 Bond Maintenance Conditioner, 8.5 Fl Oz
It is formulated with olaplex bond building chemistry
It restores internal strength and moisture levels to add incredible shine and manageability
It is recommended for all hair types
English (Publication Language)
Reports suggest that users were delighted to try it and said it was a must-have in their hair wash cabinet. The conditioner has reparative properties which allow you a break from all the nasty split-end drama and give you smooth, soft hair that is easier to manage and looks nourished at all times. Use it this weekend, and see all the difference it makes! 
Perks 
It has over 59k reviews on Amazon 

Infuses a sheeny luster to your dull strands 

Penetrates effortlessly, and repairs damage 

Maintains bond within the locks 

It has high moisturizing properties 

Tames any frizziness

Encourages hair health 

Protects and heals split ends 

Strengthens hair 

Free from DEA, Aldehydes, and Formaldehyde 

Suitable for everyday use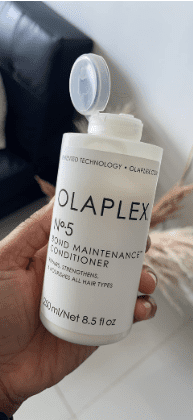 Drawbacks 
It may not work on every hair type. 
Olaplex No 6 Bond Smoother
Not everyone is a fan of flyways, and we get it. If your locks feel drained of moisture and coarse all the time, it's time to update that hair wardrobe with some TLC from the Olaplex No 6 Bond Smoother. This brand product has many eyes rolling at it, for it claims to help your hair recover and gives it a satisfying dose of smoothness. The development showcases a highly concentrated formula that does not weigh your hair down.
Instead, it saves you some time by reducing the blow dry time, smoothens frizziness up to 72 hours, and amplifies the overall beauty of your locks. If you want glossy and luscious-looking locks, the scoop has it that you can rely on seamlessly. 
Perks 
Rated as a bestseller on Amazon 

Features a smooth, creamy formula 

It takes hair styling up a notch 

Speeds up blow dry time 

Offers hair smoothening effects

Smoothens air-dried curls

Adds more definition and volume to your locks 

Calms down frizziness 

Tames all unruly flyaways up to 72 hours 

Suits all hair types like dry, grey, colored, and chemically treated hair

Free of nasties 
Drawbacks 
It might make some hair types feel greasy after some time. 
Olaplex No.7 Bonding Oil
No one likes hair oils, to be honest, but that is about to change soon! According to many reviews, the No.7 Bonding Oil is one of the brand's best products that money can buy. What makes it stand out from the rest of the regular bland oils in the drugstores is this formula works on the features of an original bond formula, which quickly addresses dry, brittle hair and solves your problem by giving you smoother and more resilient locks.
Apart from that, users have been exceptionally pleased with it as it dramatically amps up shine and makes your tresses look breathtaking. Also, do you ember how big a hit this product has been on Tiktok as influencers used it to create a face-lifting bun? If you ask us, it deserves the compliments it is getting!
Perks 
Adds an illuminating shine 

Strengthens hair against damage 

Provides heat protection up to 450 degrees F to 232 degrees C

Boosts vibrancy of your locks 

Enhances softness 

Quenches up the thirst for dry and coarse strands 

It feels very hydrating overall

Minimizes flyaways and frizz

Easily detangles stubborn knots 

Feels weightless on hair 

Protects hair structure 

Raptors damages and restores a healthy look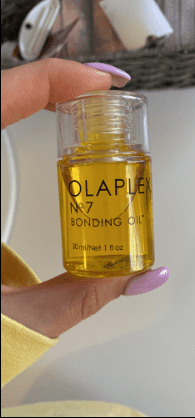 Drawbacks 
Not worth the hype because it feels like any other hair oil

Charges more for less quantity 
Olaplex No.0 Intensive Bond Building Treatment
Have you sorted out all the essential steps in your haircare recipe? Don't worry because we come bearing tips! The Olaplex No.0 Intensive Bond Building Treatment is reported to be a game changer when it comes to the hair section of the cosmetic industry.
The formula revolves around patented bond-building technology, which repairs and strengthens your hair faster. It does wonders for your hair when used as the first step in a two-part at-home system with the No.3 Hair Perfector from the brand. So, if you have second thoughts, it's time to eliminate them!
Perks 
It acts as an ultimate hair primer 

Never been tested on animals 

Features a patented bond-building technology 

Delivers 3x stronger hair 

Promotes repair up to 68% faster

Free of parabens 

Compliments all types of hair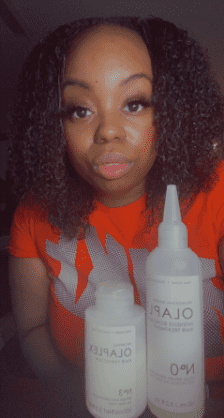 Drawbacks 
It may not be suitable for long hair. 
Customer Feedback | Olaplex Reviews Before And After
Choosing haircare suitable for yoru locks is not an easy task, but we have finally done it for you. The brand may claim to offer your hair glowing promises, but we have hunted down the truth. After reviewing many reports, we asked users about their experience with Olaplex. Here's what people are thinking about this million-dollar company! 
Amanda commented, "When I first heard about Olaplex, I was sure it was another luxury beauty brand that won't solve my haircare problems. But I was wrong. Last birthday I was gifted the entire haircare range; trust me, that has been the best thing that has happened to my hair. I have not only left my split ends behind for good, but my locks look a lot more healthy, replenished, and taken care of. My favorite product is the hair perfector, which gives my tresses a bouncy look, just like salons."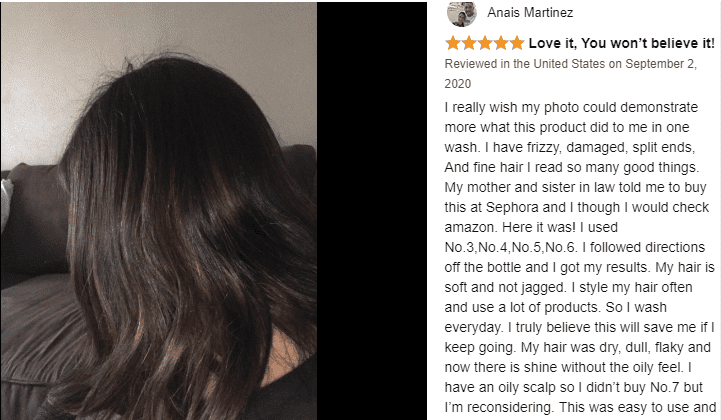 Eva pinned, "Would not be my first choice when buying products for my hair. I would rather go for similar products that are inexpensive and don't put a dent in your purse."
Jolene E. expressed, "I always get confused about what to buy for my hair because I have not yet understood my hair type. This makes me hesitate while trying a new product. Thankfully nothing bad happened when I first used this conditioner. My hair felt smoother, softer, and looked shinier. I don't know why I hadn't purchased this till now."
Carol mentioned, "This has to be the most expensive hair treatment I have ever bought. But I am not complaining about that. I lost patience because the processing time is way too long and makes you tired eventually. I wish the brand would do something about this."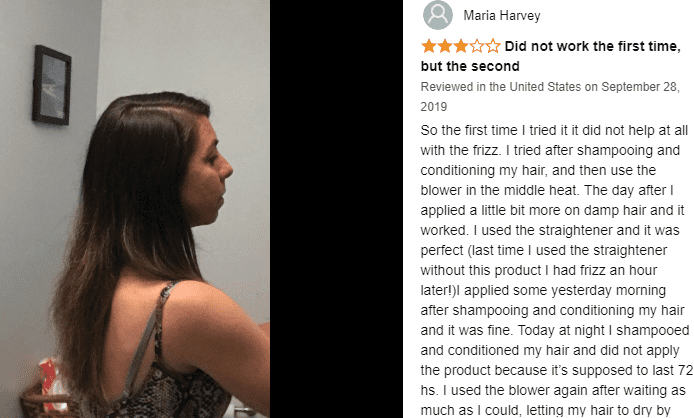 Alice said, "If I had to choose from all the hair products I have used on my locks to date, I would choose this without blinking an eye. The lightweight formula has helped revamp the health of my hair like no other, and I am utterly thankful to whoever came up with this idea."
FAQs | Olaplex Reviews 
Which celebrities use Olaplex?
Celebs like Kim Kardashian, Margot Robbie, and Jenifer Lopez rely on using Olaplex in their hair care routine. Kim uses it after bleaching her hair. Lopez used this while shooting for a video. 
Why is Olaplex so expensive?
Olaplex is super pricey because the haircare treatment needs to be mixed per application by professional stylists. Because of this, the product cannot be sold in large quantities. This is the primary reason why Olaplex is costly. 
Olaplex, why is it so good?
The brand's products work as the ultimate repairing therapy for your hair. The formula helps realign broken disulfide bonds. This makes your strands stronger after being washed with chemicals. It also protects the hair against many environmental stressors and pampers yoru locks with a healthy-looking shine, in addition to mending the previous damage. 
How long will it take to see the results of Olaplex?
It varies from person to person. While some users may immediately notice improvements after one treatment, others see the best results after two treatments. But the results may vary from person to person and the way you apply it. Most people leave Olaplex products on for too long which can also affect the results.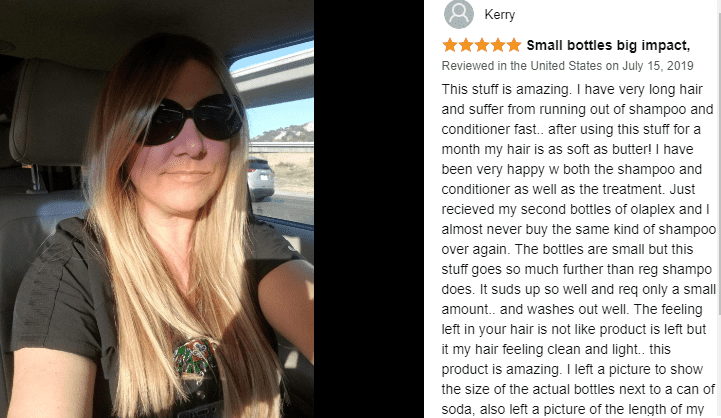 What Olaplex is best?
The eight best Olaplex products include the Olaplex No. 0 Intensive Bond Building Treatment, Olaplex No. 3 Hair Perfector, Olaplex No. 4P Blonde Enhancer Toning Shampoo, Olaplex No. 5 Bond Maintenance Conditioner, Olaplex No. 6 Bond Smoother, Olaplex No. 7 Bonding Hair Oil, and the Olaplex No. 8 Bond Intense Moisture Hair Mask.
When to stop using Olaplex?
When talking about individual products, it is better to leave them for ninety minutes, not more. Whereas if you are asking when you should discontinue Olpalex, it's when you realize the processing time is increasing. 
What's better than Olaplex?
K18 Biomimetic Hairscience is considered and preferred by many hair stylists as opposed to Olaplex. The brand features a molecular breakthrough technology that heals all the damage done to your hair from the inside and accentuates its health. 
Closure 
The haircare business is not easy to take for. Especially if you have been using all the wrong products all your life, it might take some time before you hop back on the right track! If you want your end-of-year pictures to splash on Instagram, you must give extra time and attention to your compromised locks and show them some love. Thankfully, all's well in the world again because Olaplex Reviews have been attracting everyone's attention correctly. 
The brand promises to give your hair the healing therapy it needs to look polished and pampered. Many users have already started experimenting with it and finally reached those haircare goals they have wanted to rock all year. While some felt this was way out of their budget, others satisfied their dry locks with the nourishment present in their products. New Year is just around the corner, and we know what we are getting before it. Some Olaplex!
I'm Sarah Abraham, the founder and co-author of Blushastic.com and a professional makeup artist. Beauty is more than just skin deep, and that's why I'm passionate about sharing my knowledge and experience to help people feel confident and beautiful on the inside and out.
Whether it's skincare, haircare, or fashion, my goal is to empower women to feel their best. With my expertise in the beauty industry, I strive to provide practical advice and tips that are accessible to everyone, regardless of their skill level or budget.