Hair is an essential part of your body, and we take extreme care to maintain the strength of our hair. Hair is a type of protein that cannot be instantly revived. Maintaining good hair quality and nourishing your hair can be a task. You need to use hair-loving products that can deliver nutrients to your hair. Choosing the proper hair care treatment can be confusing as so many products are on the market now.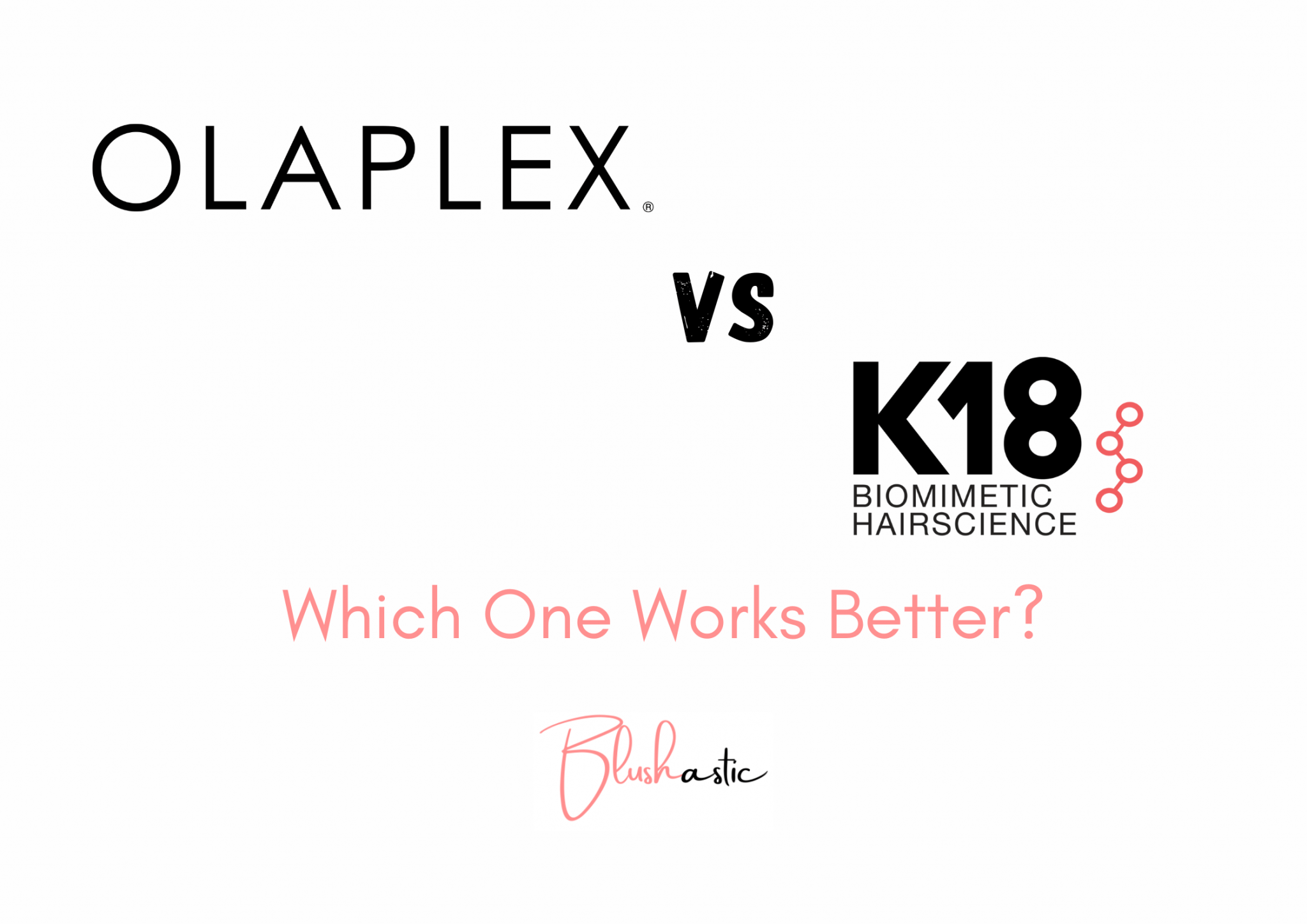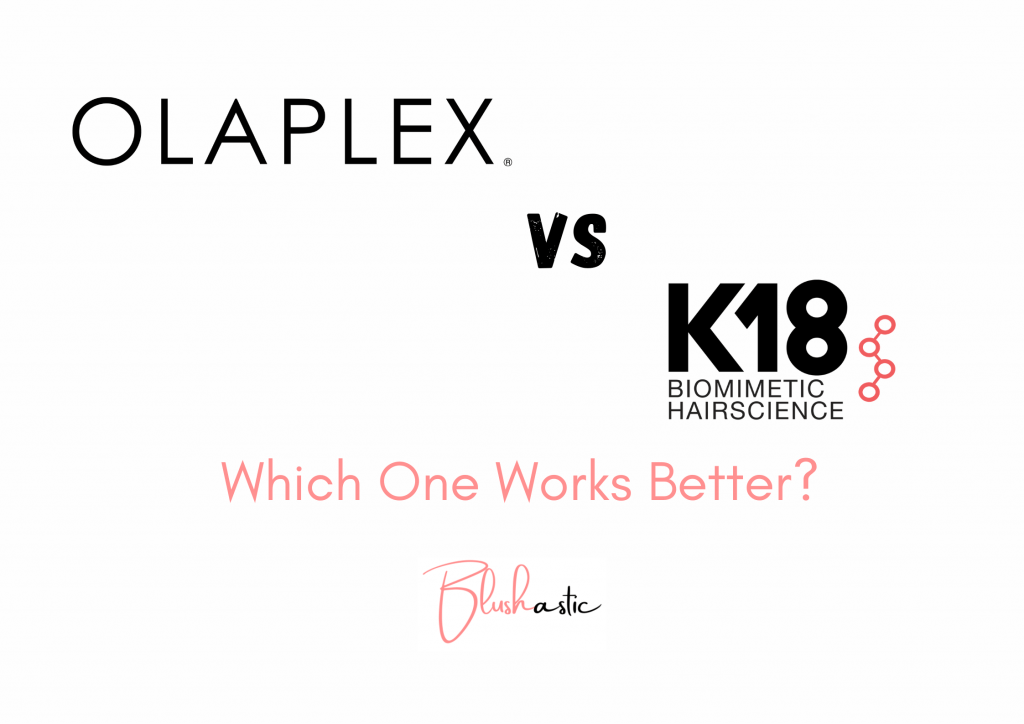 They all claim to give you better hair quality in months, days and hours. Are reviews enough to validate the authenticity of a product? Looking at other things for the proper hair care range would be best. We have recent market turbulence, focusing on K18 Hair VS Olaplex. One is an older and well-established company, while the other is a newer brand. Let's check which one to pick.
K18 Hair VS Olaplex | Which One Works Better?
We know that one of these brands is a well-established and reputed brand in the market. The other one is a newcomer but still has caused a revolution in the hair care industry. Olaplex has been the first brand in the market for a long time. Some people can call Olaplex exciting, but it has retained its place as the best hair-strengthening treatment for nearly half the decade. It has become a hair stylist's favorite, and most stylists use Olaplex products.
Then came K18 Hair, a new brand and an at-home hair treatment. This brand is known explicitly for working at the molecular level. It can show instant results, which is great about this brand. Both of them work to complete the same function. If you are a person who uses blow drying and heat on your hair often, then using hair-strengthening treatments can be of incredible importance to you.
Ingredients | K18 Hair VS Olaplex
K18 Hair
K18 Peptide technology is a unique peptide technology. The primary way to fix this hair issue is by considering your hair as polypeptide chains, connecting and running vertically. These bonds can be broken, and we need to use builders. These builders cannot be patched or glued together. We use some bond builders that can change the hair's outer structure, making it look glossy, but we need to work on the molecular or cuticle level.
K18 peptides are responsible for replicating the entire design and healing them as if they weren't damaged. Dicaprylyl ether is an emollient in the hair mask. It is light and silky in texture. It makes your hair very soft and smooth without leaving a greasy feel on your hair.
Hydrolyzed wheat protein can strengthen the hair shaft. It provides an enormous amount of moisture to your hair. The protein avoids breakage in hair, and it can add shine too. Overall it can improve the appearance of your hair. Citric acid is essential in the serum to reduce your hair's frizz.
It can improve the manageability of your hair and enhance the appearance of your hair. Geraniol can promote hair growth in your skin. It nourishes your scalp and balances the production of oil in your scalp. It can reduce the secretion of sebum too. Maleic acid is present in it too. It is an organic acid that plays a role in strengthening hair and preventing further damage to your hair.
Olaplex
Olaplex has many products for strengthening your hair bonds. However, we are only looking at repairing and healing hair. They have a pack of products named "The Complete Hair Repair System," which contains three products for the same. One is an Intensive Bond Building Treatment, Hair Perfector, Hair Maintenance Shampoo/Conditioner, Bond Smoother Bond Multiplier, Styling Oil, and Bond Intense Moisture Mask. Olaplex has a patented active ingredient to heal damaged hair. The active ingredient is Bis-Aminopropyl Diglycol Dimaleate.
You cannot get this treatment done at home, and you'll need to visit the salon at least two times for noticeable results. This is a step-by-step process. First, we use the Bond Multiplier to rebuild, disulfide broken bonds, and begin preventing hair damage. It is compatible with all color lines, clay, and powder. Bonding Perfector is applied then to continue to rebuild and restore healthy hair.
The next would be the 4-in-1 Moisture Mask. This contains ceramides and amino acids for providing intense moisture to your hair. It suits all hair textures and types. It is perfect for dryness and other damaged hair especially. This can be considered a deep conditioning treatment. The bond-building treatment kit rebuilds hair bonds and protects hair integrity too. Hair perfector can be used at home, and it reduces breakage in your hair and improves the feel and texture of your hair. The bond maintenance bond and conditioner are for you to use at home. They make your hair easy to manage and frizz-free.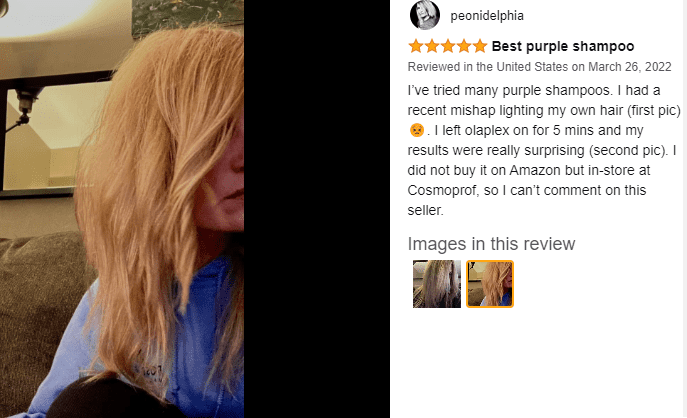 It can give you shine and remove all the hard water and chemicals from your hair. There is increased softness and shine after using these products. Next comes the bond smoother, a styling cream that hydrates, protects, and eliminates frizz. This is great for chemically treated hair and reduces the styling time for your hair too. The bonding oil is one of its kind as it can increase shine and softness in your hair. Similarly, the moisture mask is responsible for adding shine and moisture to your hair for repair.
Similarities and Dissimilarities
K18 Hair and Olaplex are two brands that have very similar products. The similarity between the two products is that they are made for strengthening and repairing your hair. These are the primary functions of both brands, and they want to improve your hair. There are similarities as both products have ceramides and moisturizers. There are enough hydrating and moisture-giving ingredients in both brands. Their perks matter too. They have similar perks; these products can strengthen hair bonds and repair damage. Damage during or after styling or heat can be reversed with this process. There are some differences between both brands.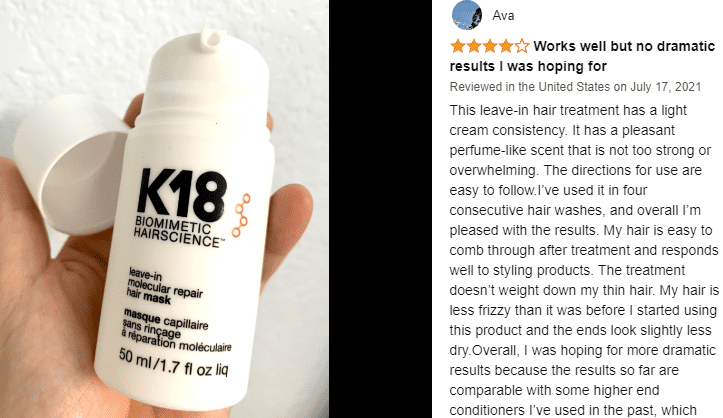 There is a considerable price difference between the brands. K18 Hair has only one moisture hair mask, but Olaplex has a whole treatment system for your hair. K18 can be more efficient in terms of ease. Olaplex is a much older brand and can be more trustworthy than K18 Hair. Another major factor is that the Olaplex is a salon-done treatment, and you cannot do it at home. On the other hand, K18 Hair is an at-home treatment; you can do it yourself. The more significant difference is that Olaplex takes time, whereas K18 Hair takes about 4 minutes to show results.
Benefits and Drawbacks | K18 Hair VS Olaplex
K18 Hair
The K18 hair mask is a leave-in hair mask. It can have many benefits as it promises to rejuvenate and renew hair in 4 minutes. It can reverse the damage caused by bleach, color, heat, or chemical treatments. The treatment is unique as it travels deeper into your scalp to repair your hair at the molecular level. It can reconnect keratin chains and renew your hair strength. The best thing about this treatment is that you can see the results from the first wash.
It should be used primarily to restore strength and smooth your hair. The treatment can make your hair manageable and frizz-free. It can improve overall hair quality by making it smooth and bouncy. The time limit can be beneficial as you can use it anytime without spending hours in the salon. This is an at-home treatment, and you don't need prior experience using this product.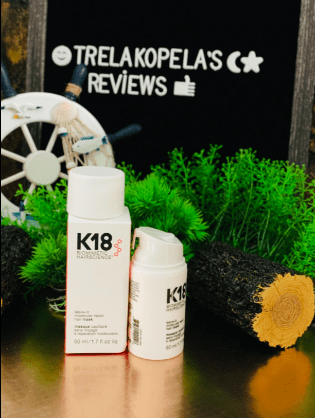 K18 is suitable for all hair types. There are no notable side effects as the product is vegan. The hair mask is easy to apply, and it goes on evenly. The only trick is to use the conditioner evenly. It is essential to do this as this can be the tricky part. You need to apply the conditioner according to your hair density and length. Customers have reported healthier and shiny-looking hair after using the conditioner.
You do not need to keep it any longer than 4 minutes for better results; that is the deadline. It comes in a 50 ml bottle and a smaller 5 ml bottle. You can use the latter to try it and then order the bigger one. The smaller one also works as a travel pack. The hair mask is moisturizing and hydrating for all hair, including curly and coily. This is a newer brand and has a fresh approach to hair restoration.
Cons
Some people say that they do not notice shinier hair. There is a change in the appearance and texture of your hair, but there isn't much difference in the softness or shine of your hair.

It can be expensive for certain people.

The product does not work for some time for most of the users. It may take more than a few washes for the results to notice.
Olaplex
Olaplex is a salon and home treatment that happens in stages. It is primarily made for strengthening your hair and protecting it from damage. Olaplex not only helps to limit the damage caused to your hair but can also make it stronger. It increases the texture and improves the appearance of your hair. It can mend previous damage and make your hair shinier than before. The primary function is to reform the disulfide bonds in your hair. The Bond Multiplier has an active ingredient and can be used while dyeing your hair.
It can make your hair more manageable and easy to style. They have a wide range of products to choose from. The best part about the process is that the first three-step process needs to be done twice in a salon, but you can do the other maintenance at home. The three-step process involves all the tricky parts taken care of by professionals. You only need to use the required shampoo, conditioners, oil, and styling cream to maintain the results of your treatment.
The products are available online, and you can get them cheaper if a sale goes on. You can also purchase these products from your salon. They are worth the price as the quantity it comes in is enormous, and you can use them for quite some time. Moreover, the treatment in the salon is not very expensive, and you can afford to do it twice. But if you compare it to other products, you can consider it expensive. However, people discuss the consequences of leaving Olaplex for too long. So you need to do your little research before leaving Olaplex products.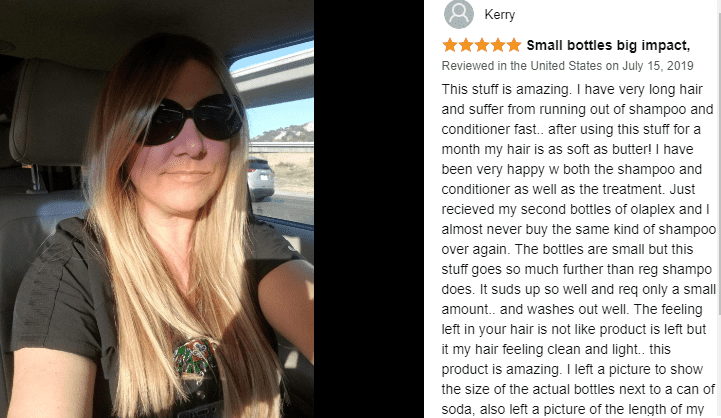 One of the main benefits of using Olaplex is using the products during getting your hair bleached or colored. It can reduce or minimize the damage that has been caused due to the color. Your hair feels fresh and healthy even after the color. If you spend a lot of time in the sun, sun damage to your hair may also be an issue. Sun can cause severe damage to your hair that makes it dry. It can reverse sun damage and shield your hair from heat and UV damage.
Cons
Olaplex has some reviews that say that it can cause some hair shedding.

Some people found this treatment to be very expensive.

Some customers said that there was frizz and dryness in their hair.
Customer Reviews | K18 Hair VS Olaplex
Scarlet says about K18 Hair, "There was a lot of confusion when I wanted to get a hair treatment done. I recently got my hair colored and needed something to recover from the damage. K18 Hair is a new brand with a lot to discover. They only have one hair mask, and that is all you need. The mask has to be kept on your hair for about 4 minutes, and you can see results immediately. I bought this at-home treatment, and I do not regret my choice. There was a visible improvement in the strengthening and hair repair. I also felt a softness in my hair after applying the hair mask.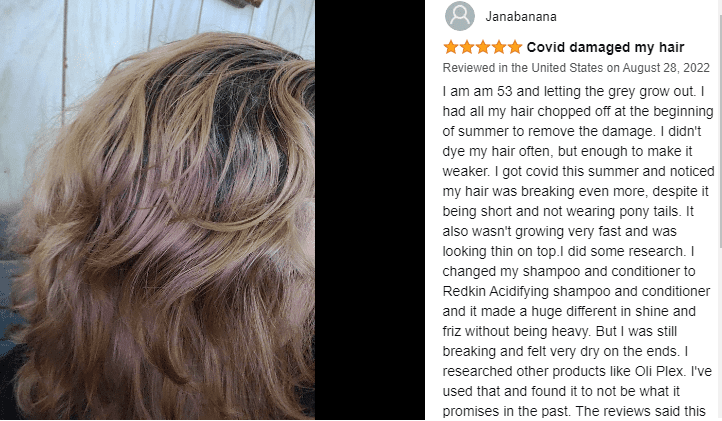 I have been using it for a month now, and there is a noticeable difference in my hair. The treatment has so many benefits as the time for application and renewal is less. Four minutes is a brief period and alarming for me. I read many reviews before using the hair treatment and have the same review. I loved the product. The company has a newer and fresher take on hair treatment. It can fix your problems in no time, and we want to get things done fast in this age. This is a perfect product for getting things done faster and not having to ruin your hair."
Maria says about Olaplex, "I have been using Olaplex for a long time. So many brands came and disappeared, but Olaplex has always stayed with me. The formula has been extremely beneficial as my salon treatments are always Olaplex. The products are well made and have amazing benefits. It has reduced the dryness in my hair and returned the bounce to it. There is a unique softness in my hair. I have been doing these sessions every two weeks, and there has always been a good improvement.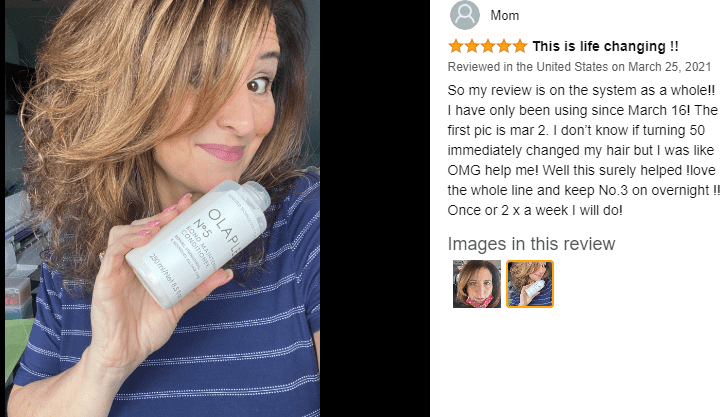 However, there were some complications some time back. First, it started becoming very expensive, and secondly, I have been having hair fall after using it recently. My scalp started to itch, and I had a tremendous amount of hair fall after using it recently. I am questioning if I should use these products any longer. There are newer and better-performing products from brands like K18 Hair, which can show faster and more effective results. Being loyal to Olaplex, I might try it a couple more times for a better experience."
FAQs | K18 Hair VS Olaplex
Which is better, Olaplex or K18?
This can be a tricky question as both brands are excellent. K18 is a better choice as this is a fresher and newer take on hair damage. It takes 4 minutes to work, and it only has one product which is a hair mask. The application and results process is straightforward. Olaplex, on the other hand, can be more expensive and time-consuming. It also takes time to notice the results. Olaplex may have gotten old-fashioned over time as it does not have a fresh take on hair repair.
Can I use K18 and Olaplex together?
Yes, absolutely. They can be used together as one is a post-wash mask, and the other is a complete salon treatment. Their products are both for hair repair and renewal, so that you can use both brands together.
What can I use instead of K18?
The only alternative that you can use instead of K18 is Olaplex. These two brands have the same function of repairing hair damage and improving the appearance of your hair. They are each other's alternatives, and these are the products you want to buy for enhancing hair health.
How long does it take for K18 to work?
It takes about two washes for K18 to work. Each session can be up to 4 minutes, and you start to notice the results from the first session.
Closure
K18 Hair VS Olaplex is a fair comparison. These brands are essential for rejuvenating your hair and increasing the strength of your hair. It can repair and moisturize your hair. They can heal and improve the appearance of hair. Reducing your hair treatment time can be vital as you should be able to see noticeable results in a shorter period. K18 Hair can be a better choice as it is a new product. Olaplex is also an excellent brand for hair treatments but needs to be revolutionized a little.
Marilyn's deep interest in fashion, beauty, and lifestyle has led her to pursue a fulfilling career as a freelance writer and blogger. With her bachelor's degree in fashion design from the Fashion Institute of Technology, she has developed a keen eye for style and trends, making her well-equipped to offer valuable insights into the latest fashion and beauty trends.