We know that red lumps visible on a backless dress do not look good. We even see how a light shirt feels heavy on our bodies. Back acne can be a genuine torment in any season. That's why we are OK keeping Back Acne Treatment products handy. One such product is creating quite a buzz nowadays. As you may have predicted by now, I'm talking about Medix Back Acne Treatment Spray by Herbaluxy. This unisex spray bottle has managed to be in the spotlight. But, should you believe it enough to buy it? Let us find out in our Herbaluxy Back Acne Reviews.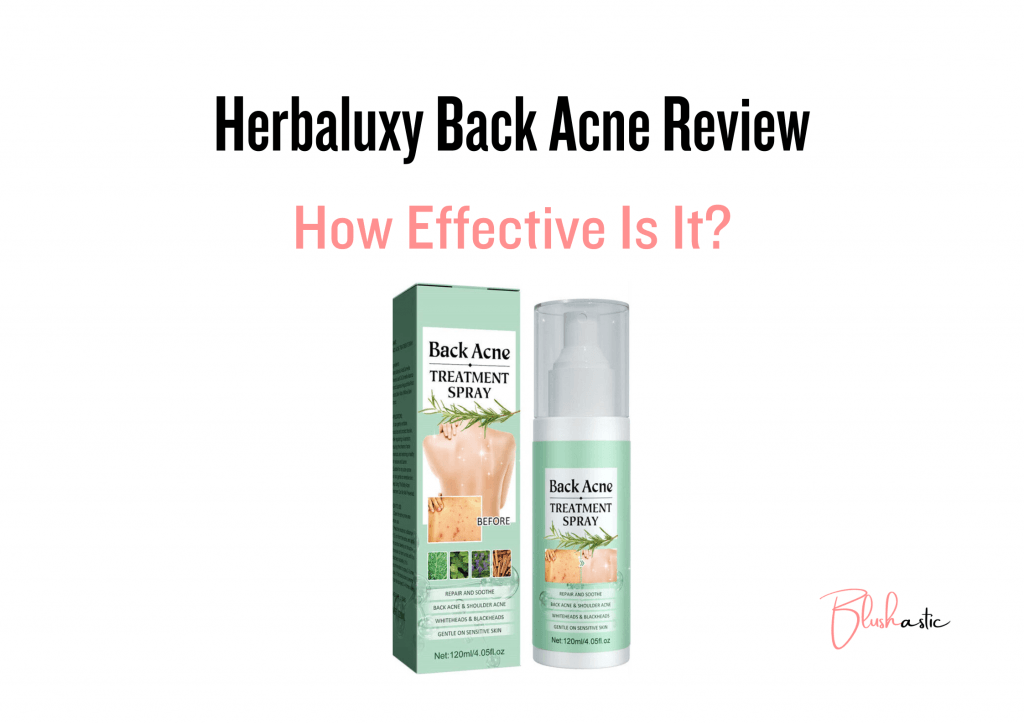 A product may claim it is productive and trustworthy when it may not be accurate. To know if this is the instance with this spray, read this detailed report till the end.
Herbaluxy Back Acne Reviews | True Or Tainted?
Herbaluxy is a beauty brand that offers skincare and cosmetic products. They boast of their products being vegan, natural, and cruelty-free. This 120 ml back Acne Treatment Spray bottle has the goodness of Salicylic Acid, Niacinamide, Tea Tree Oil, and others to fight off the acne irking your back.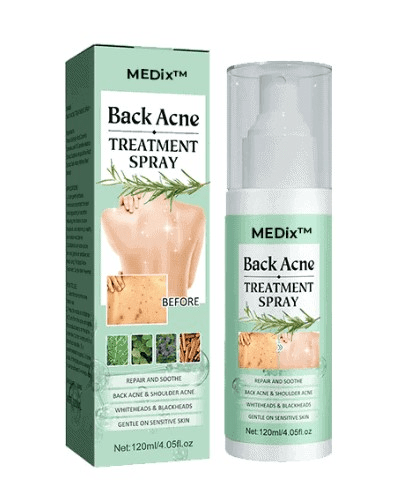 It targets clogged and enlarged pores in the form of body acne. Eventually, you get bump-free and even skin tone. Not only that, the deep clean formula of this product leaves no space for new acne to pop up. In case of any inconsistency in delivery or results, you may even contact their mail ID [email protected], given on their official site. They also offer discounts if you purchase in bundles.
So, I had profuse back acne a couple of months back. Red acne bulged out from all over my shoulder blades. I took my phone and searched for potent acne-treating sprays. I preferred spray over lotion due to its lighter consistency. I got a ton of products, but I went for it after liking the ingredients. After applying it for two weeks, I felt something. While I share my results later here, let us first know why acne pops up in the back.
How Acne Spurs Out In The Back?
Back acne is the acne forming in the back. The acne may consist of whiteheads, blackheads, or red acne that can spurt out due to many reasons. When your natural sebum secretion is high, or the dirt and oil clog skin pores as you do not clean often, they make a seat for acne. Many factors influence this.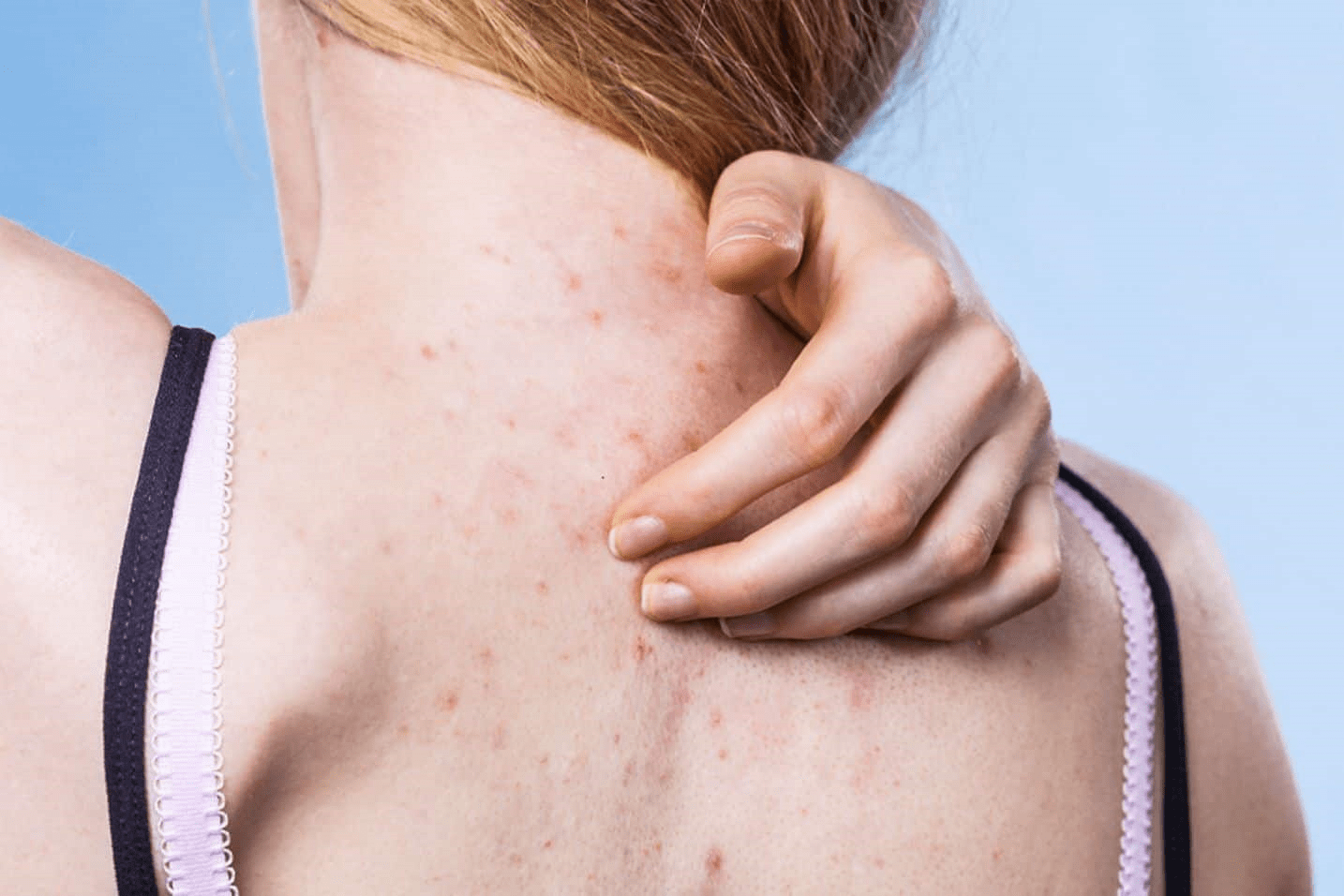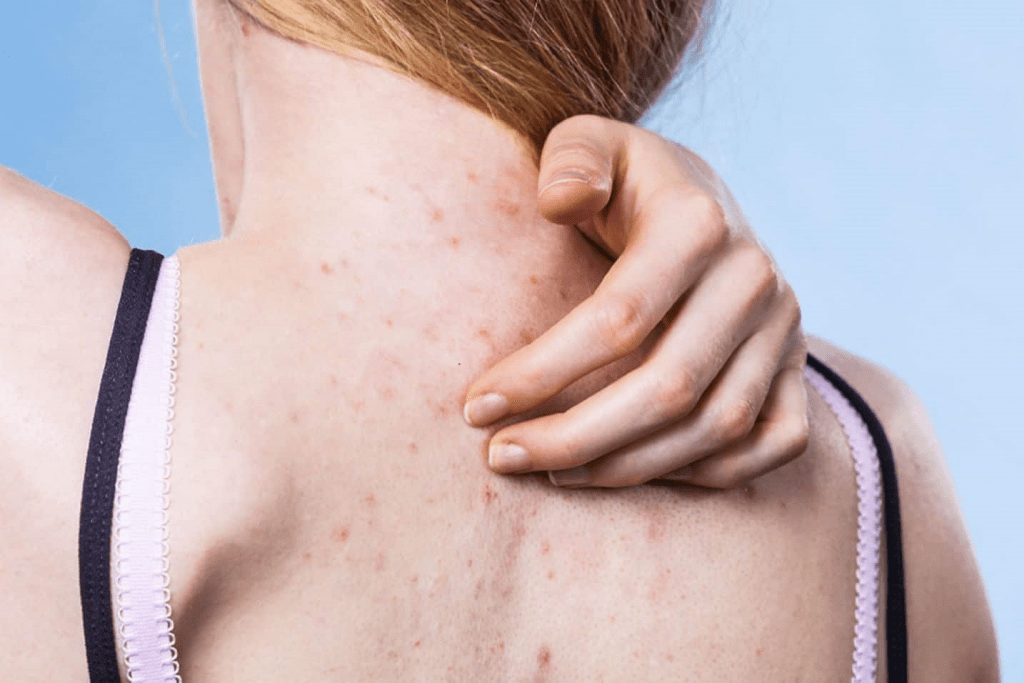 Most of us have sweaty backs during summers, damp hair, and shirts rubbing against the shoulders or trapped sweat in post-workout sessions. All these attract back acne. Add to it some skin care creams and lotions that badly clog pores. Another reason for back acne (bacne) can be hormonal changes or some medications you may be on. If none of them is the cause of your "bacne," ensure that you have a family history of the same or not. Or else, remember that excess stress and anxiety also cause acne.
How To Use?
Do a patch test first. Store the spray bottle in a cool and dry place to avoid sunlight and high temperature. To use the Herbaluxy Back Acne Spray correctly, follow these steps individually.
Clean the acne-prone skin and let it dry completely.
Spray the product all over the areas you have acne. Wait for 2-3 minutes to let your skin soak thoroughly.
Use it till the time you get rid of your back acne.
Herbaluxy Back Acne Treatment Ingredients
These are the main ingredients that this spray bottle comprises.
2% Salicylic Acid is a well-known chemical exfoliant that goes deep into the skin to free it from dirt and dead skin cells. It dissolves the trapped oil and impurities and clears out the blockage that causes breakouts. As a result, the redness and inflammation in the skin reduce. Overall, it tightens your pores to prevent possible breakouts in the future. Exfoliation in treating acne is very important.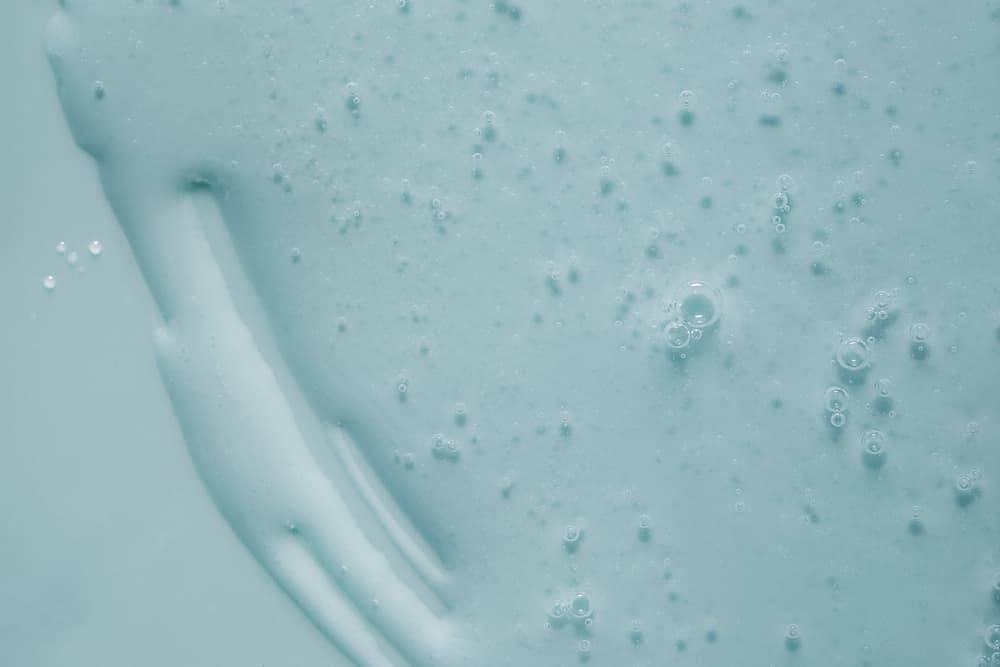 Niacinamide in this product minimizes the pores, fades pigmented patches, and brightens skin tone. It also aids in reducing the redness and enlarged pore size caused by acne.
Mangosteen and Aloe vera Extract accelerate the healing of acne and other blemishes. These ingredients add a smooth radiance to your skin texture. Both strengthen the skin barrier and intensely hydrate the skin.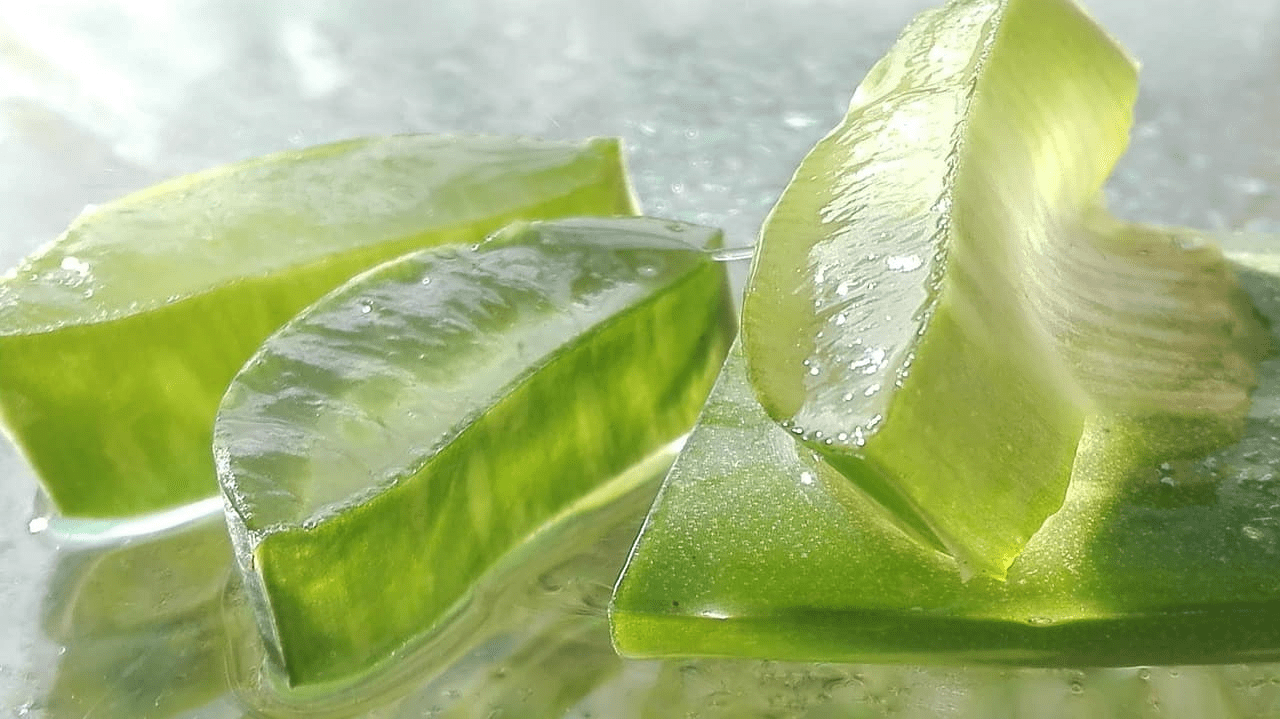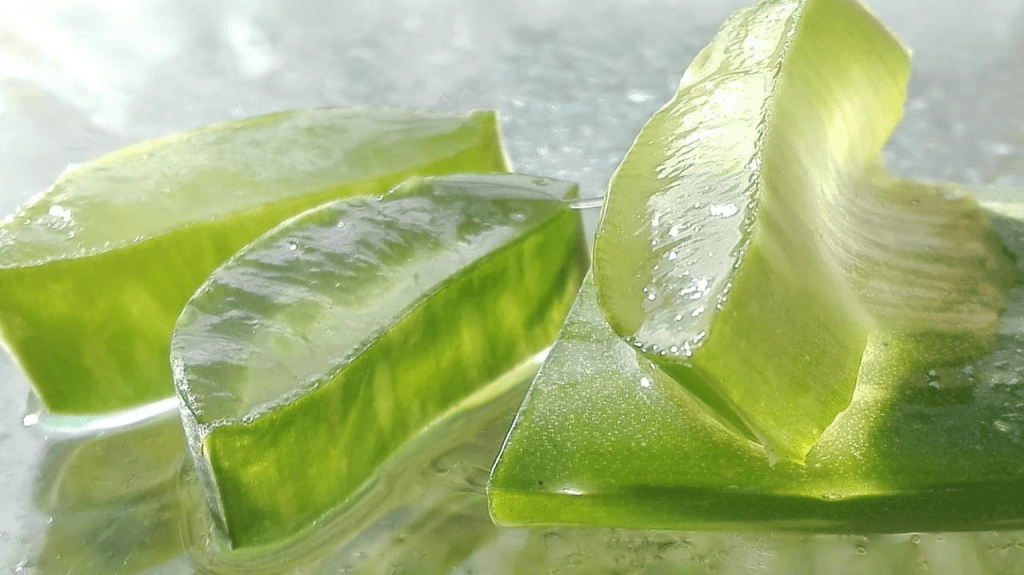 Zinc PCA reduces the swelling and redness around your breakouts. It also prevents excess sebum production. It is friendly on sensitive skin; most acne treatment products contain this. Zinc PCA has a mild drying tendency if used in large doses. Please note that the product does not mention the percentage of Zinc PCA on the product label.
Now, let us head on to the factors that are thumbs up and down on this product.
Pros
It is lightweight and gentle on sensitive skin.
The spray nozzle is effective in targeting the exact place.
This product soothes the irritation inflicting your back acne.
It is 100% cruelty-free and contains only organic ingredients.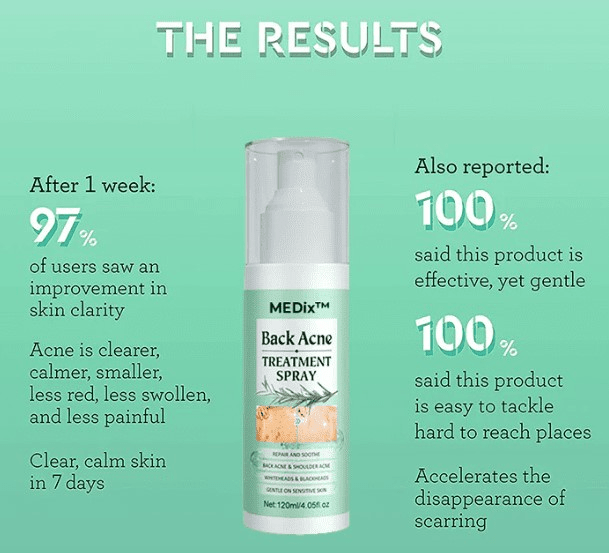 Cons
It is pricey.
It may not work on some skins.
As the brand follows a strict refund policy, it takes work to return this product.
If the price worries you, try out the Tea Tree Oil Back Acne Treatment Spray, which is affordable and potent at the same time. It has the same properties of repairing and soothing normal and sensitive skin types. Reap the goodness of 2% salicylic acid, tea tree oil, and other herbal extracts that this product contains. The direction to use is the same as that of the Herbaluxy Back Acne Spray.
Now let's move to the main part of our Herbaluxy Back Acne Reviews, i.e., customer feedback.
Customer's Feedback | Herbaluxy Back Acne Reviews
Let me start first by sharing my review of this product. Initially, I was unsure of the results, as my acne did not budge in the first week of using it daily. But, as the 2nd week was about to end, I noticed my inflammation levels coming down. Gradually, the acne healed by the 3rd week, but the scars remained. Till today, there are faded marks, but I'm keeping my hopes high on this product. Hear out the other customers too.
Kathy comments, "I just love how quickly it dries out, leaving a soft, moist feeling on my back. This Spray Treatment never sticks and calms down my skin irritation to a great extent. "
Pierre asserts, "The new acne is not popping up after I have used this spray. Now I know which product to buy if I ever face back acne again in my life. I will recommend this to everyone."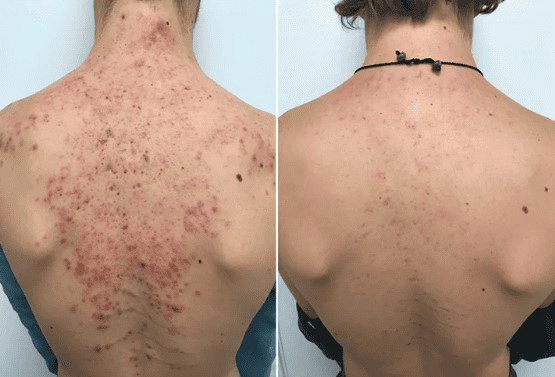 Maltie complains, "I feel no difference in my acne and inflammation levels. I'm so disappointed with this product and realize that my money got wasted on buying a bundle of two. I plan to give the second piece to one of my friends."
More or less, this product has won many hearts barring a few. They hail the calming feature of this acne treatment spray, but a few customers complain of no visible results.
FAQs | Herbaluxy Back Acne Reviews
Just like acne irking the skin, a few questions irritate the internet. Here are some of the oft-asked questions about the product and the skin condition I try to answer. Please have a quick look at them! 
What do the reviews of Herbaluxy Back Acne say?
The majority of the reviews are all praises for this product. Still, a few people have pointed out that this spray has yet to work as expected. You can only hope for this product to work for you.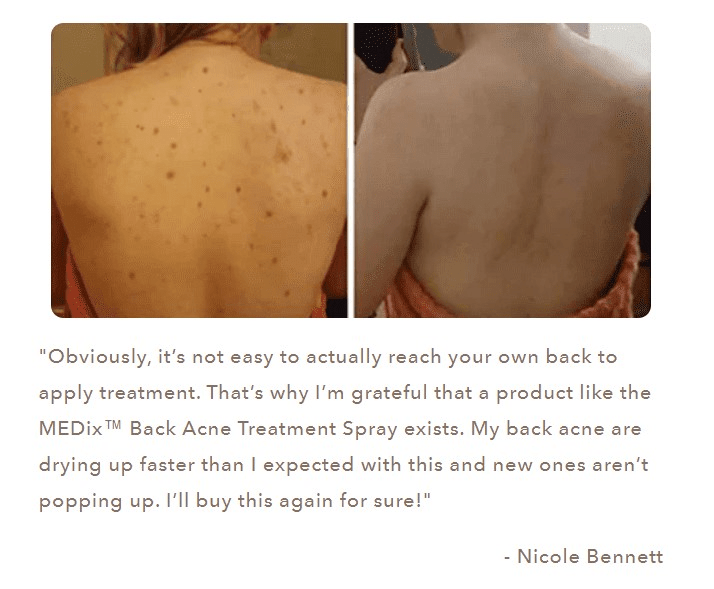 Should I use Herbaluxy Back Acne?
Yes, you may use this product if you suffer from back acne. The ingredients in this product are effective and help you lessen the acne scars and their imposed irritation. Do a patch test before going full-fledged with this spray bottle.
How long does back acne last?
It depends on an individual's skin and the severity of the condition. If at-home treatment is potent for mild acne, expect results between six to eight weeks. But, if it lasts longer than that, consulting a dermatologist is your only resort. Under an expert's guidance, the back acne heals faster.
Is my back acne permanent?
No! Back acne is not permanent, as you can treat it. Some people avail the relief from at-home treatments, but for others, a skin doctor's intervention becomes necessary. Remember not to take it loosely when it first inflicts you. Seek immediate treatment and follow good skin care.
Is benzoyl peroxide better than salicylic acid for back acne?
BHAs like Benzoyl Peroxide and Salicylic Acid have antibacterial and anti-inflammatory properties. Salicylic acid works well for black and whiteheads to unclog the pores by casting off excess oil and dead skin cells. If the acne is inflammatory, like papules and pustules, a benzoyl peroxide body wash helps kill bacteria to cease outbreaks at the source.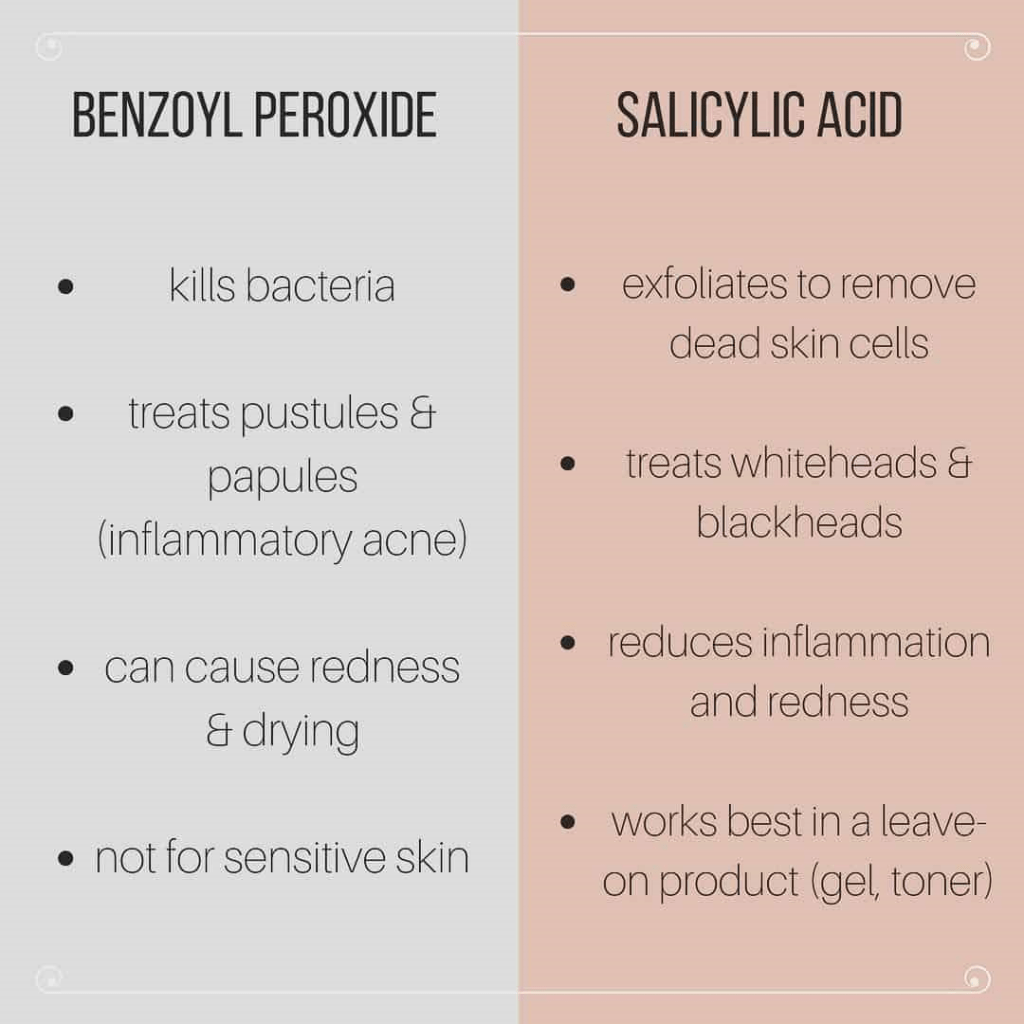 Is tea tree oil a good option for treating back acne?
Essential oils, including Tea Tree Oil, have an antiseptic effect. It is known for its anti-acne benefits and antimicrobial and anti-inflammatory qualities. However, it would be better not to apply it on the skin without diluting it in carrier oil (say, coconut oil).
How do dermatologists get rid of back acne?
A dermatologist has many ways to treat your back acne. From hormonal therapy, laser treatments, peels, and extractions to prescription creams and short-term antibiotics, they all depend upon your position and the severity of the infection.
Closure
As many Herbaluxy Back Acne Reviews show the potency of this spray bottle, let us not wholly sideline its possible side effects. This spray bottle treats back acne, but it may not suit everyone. Lock this product for you only after you do a patch test. And if you do not want a patch test, then let your skin doctor decide for you to use it or not.
As I mentioned earlier, your back acne has many possible causes. Knowing your cause can significantly help you take the proper steps toward healing. My grandmother once suggested my mother take a warm water bath soaked in margosa leaves to cure her back acne. It is also a powerful way to treat your back acne. Try out the process, too, as it is safe, affordable, and potent, all at the same time.
Do you have something else to ask? Drop a comment below, and we will get back to you soon.
Marilyn's deep interest in fashion, beauty, and lifestyle has led her to pursue a fulfilling career as a freelance writer and blogger. With her bachelor's degree in fashion design from the Fashion Institute of Technology, she has developed a keen eye for style and trends, making her well-equipped to offer valuable insights into the latest fashion and beauty trends.