Skin tags bother the look of patchless skin. It may have a single head or multiple ones popping out from our epidermis. It is painlessly squidgy and bulgy until you try to pluck it out. Because then, as you know, it bleeds badly. The size also varies from a tiny dot-like blotch to a bulbous fat lump. It appears anywhere in the body and intrudes on the even surface of your skin. But there are serums to remove them at home all by yourself. Clear Tag Skin Serum claims to do that. But can you trust this product? Find out in this report with some Clear Tag Skin Serum reviews.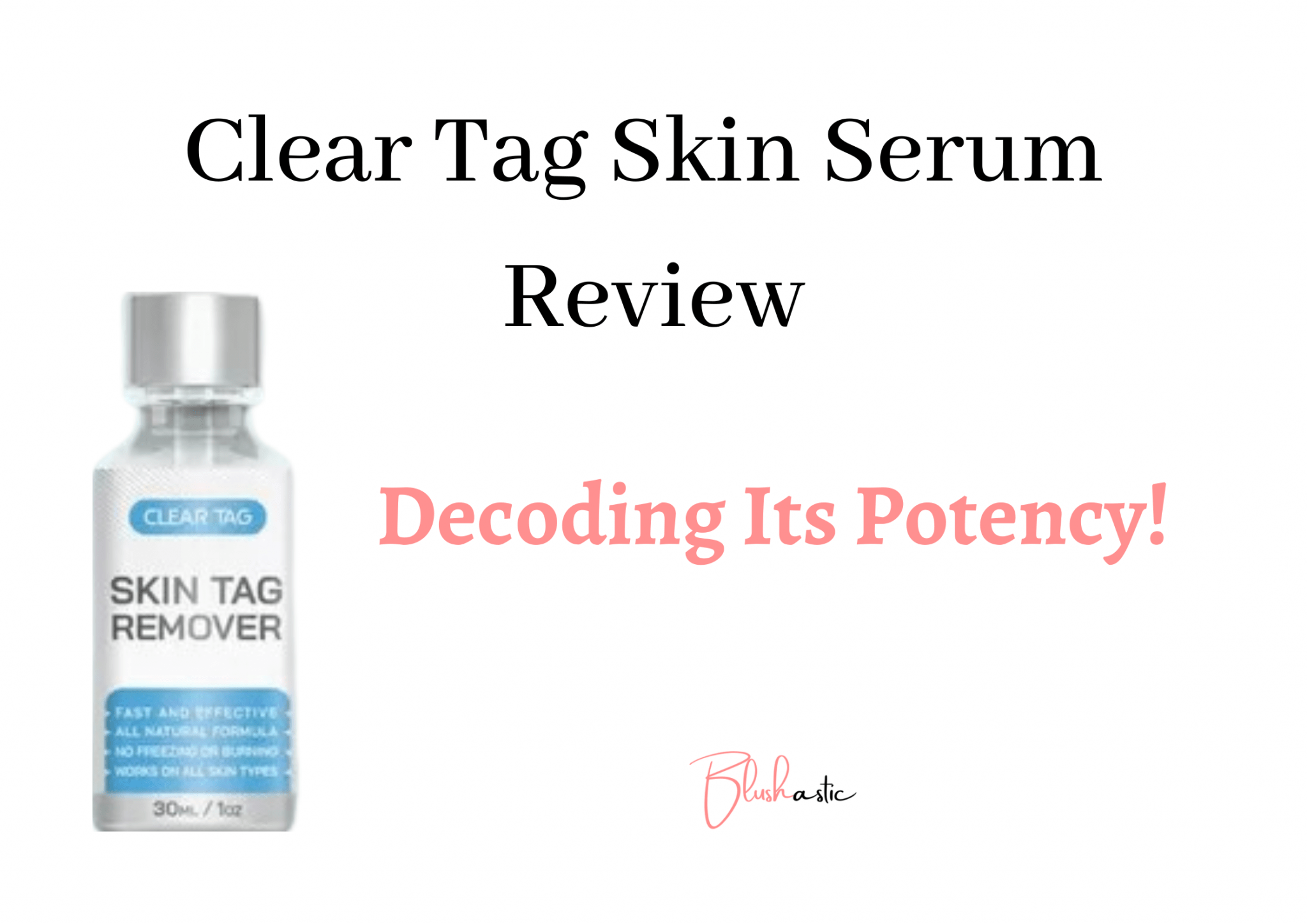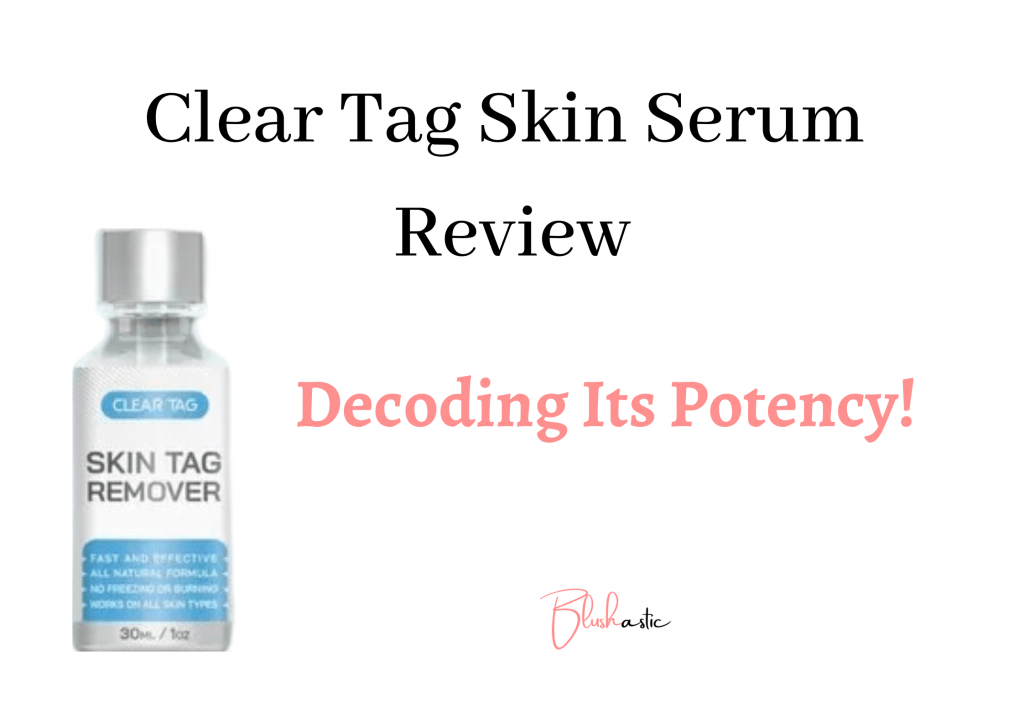 The brand Clear Tag has no official site, and it sells via some links mentioned in a few articles. Read this report to know how it fared among its customers and the other details.
Clear Tag Skin Serum Reviews | Does It Work?
We appreciate a liquid solution that quickly removes the skin tag safely. Clear Tag's Skin Tag Remover Serum painlessly shoves unwanted moles and pesky skin tags. It allows us to release our skin tags in the comfort of our homes. It comes in a transparent bottle of 30 ml or 1 oz of net weight. The display of renowned labels like "Made In USA," "No.1 Doctor Recommendation", and "Certified 100% Organic" make you go gaga over the product. The product claims to be friendly on all skin types by showing off an all-natural ingredient list.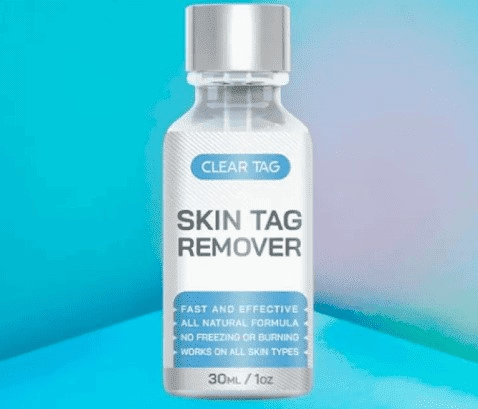 A month back, this product popped up while scrolling the internet for the best serums to remove skin tags. I was disgusted with skin tags blotching up a part of my neck. It was via one of the links in an article that I bought this product. Since it has no official site, I had to rely on other pieces for authenticity. I bought it after checking all the positive reviews on these sites. On its first use, I felt nothing—no irritation or results. But later, I noticed a change. Meanwhile, as I will disclose my experience later here, glance at the other details.
How To Use?
The correct application ensures quick and secure results. Following these steps, one by one, helps you to apply the serum correctly.
Take a cotton swab and have some serum on it. Apply the liquid swab to the blemish area. Its active ingredients work quickly to go deeper into the root of the skin and alarm your immune system.
Since it works over 8 hours, you may experience mild inflammation followed by a scab forming over the treated area. Let it heal on its own naturally. The scab goes away after some days. You may need an antibiotic or Neosporin to heal the wounds or any estimated infection.
At last, let your body get enough rest to allow it to function at an optimal level.
It is okay to use it as directed only when you know what it consists of. The ingredients list here is for the details of what this product comprises. Check them out!
Clear Tag Skin Serum Ingredients
The main ingredients in Clear Tag Skin Serum are these two.
Sanguinaria Canadensis, or a compound in Bloodroot, performs antimicrobial activity to stop the growth of new blood vessels. It is a well-known ingredient to treat skin cancer. This product reduces the life in blood vessels thriving inside our fleshy skin tags.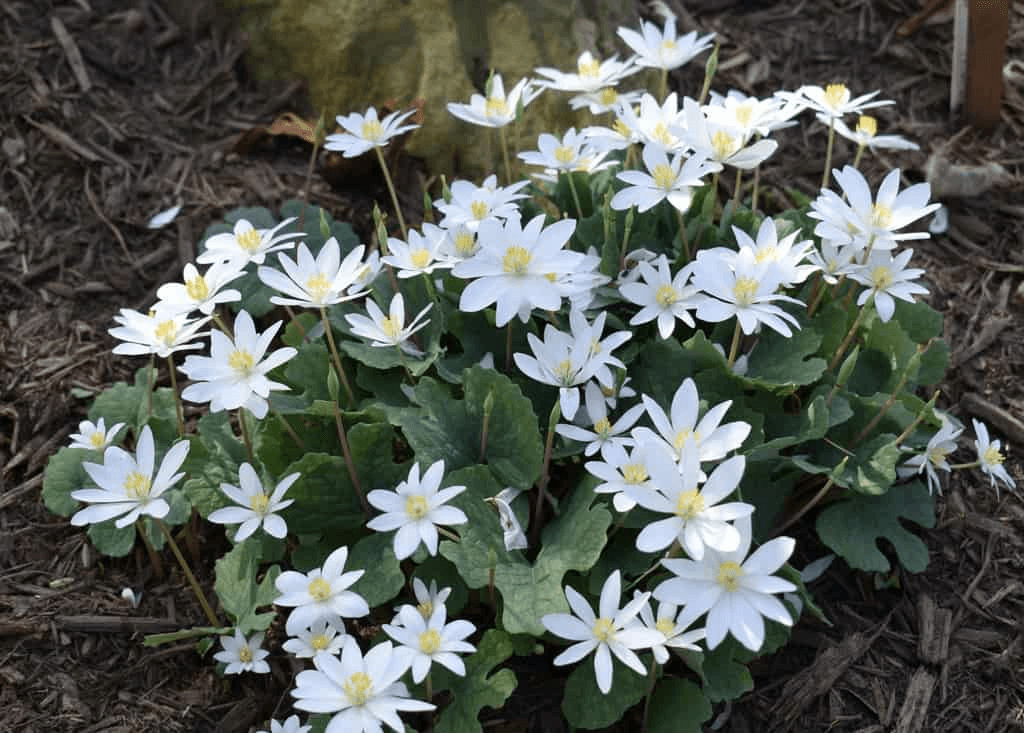 Zincum Muriaticum is a mineral salt with zinc oxide, an antibacterial agent known for its disinfecting qualities. It acts as a skin irritant to form a thin layer of scab on moles or skin tags to initiate the healing process.
The pros and cons of this product give an insight into why to look for it when buying it (or not).
Pros Of Clear Tag Skin Serum
This product uses no harsh chemicals as ingredients
It aids in wiping out the skin tags and moles
It helps fade away the dark spots and blemishes.
It is convenient to apply and is less time-consuming as well.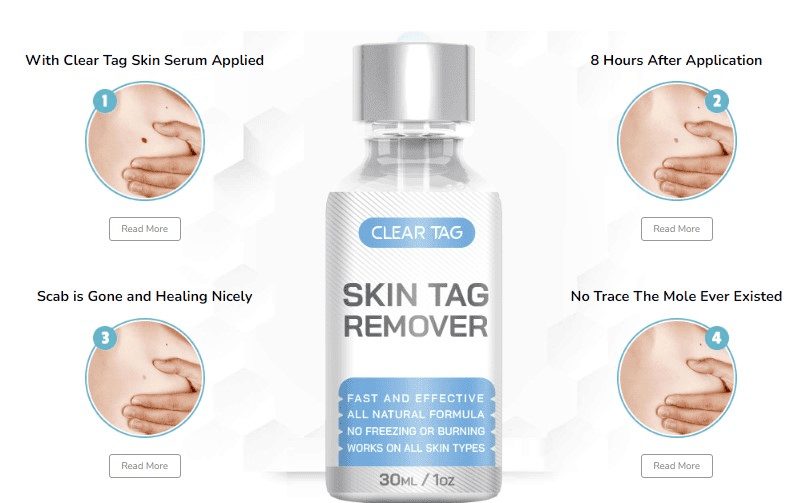 Cons
It may not be on all skin types
The brand does not mention its official site
The solution may be harmful and irritating to some skins
If you plan to buy this serum, beware of the fake links directing you to other products. Currently, it is unavailable on the link where one could find it previously. But, if you are looking for an alternative to this skin tag remover, I suggest you look at Dr. Scholl's Liquid Wart Remover, a safe, effective, and reliable wart remover liquid. This fast-acting liquid has Salicylic Acid that destroys wart tissue that makes it fall from the skin's surface.
Additionally, you could look into Red Light Therapy tools, such as the Solawave Magic Wand, which can speed up healing, minimize inflammation, and reduce redness.
Wash the affected area and soak the wart in warm water for 5 minutes. After it dries out, apply one drop on the wart using the applicator, and wait for it to dry. A scab-like cover-up disc may form over it to eventually conceal and heal the wart.
Returning to our topic, let us see what the customers say about the Clear Tag Skin Serum.
Customer's Say | Clear Tag Skin Serum Reviews
I plan to review this product first. I was thrilled to try this out because it was new. As I mentioned earlier, I saw no results on the first try, and I felt slight irritation on my second try. The disturbance lasted for quite some time, and I was waiting for scabs to appear by now. The bitterness faded, but, to my surprise, nothing changed on my neck. The skin tags still linger on my neck. I felt like the product scammed me after wasting my bucks on it. And so, I would only recommend this product to some. But, hear out other customers too.
Emily points out, "This serum does work wonders! I didn't have to do any surgery or go to a skin doctor for a little skin tag on my elbow. Clear Tag serum alone helped me in my short journey of fighting unwanted moles."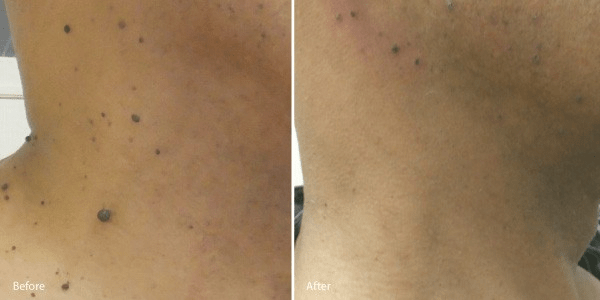 Maryl says, "I would not say it worked as I do not see any difference on my waist that still has scars. It even didn't help in reducing the black spots. I don't think that I would repurchase it."
Shamiya asserts, "I am not at all satisfied by the results. This product has only wasted my time and money on it. At least I wasn't expecting the burning feeling it leaves on my skin after applying it."
The customer's feedback speaks volumes about this serum's inefficiency. The majority of the folks who purchased it are dissatisfied with its results. Or no results at all.
FAQs | Clear Tag Skin Serum
Here are a few queries that vex the readers about the skin tag serums and their integrity.
Does an anti-skin tag serum work?
Only sometimes! Skin tag serums may contain a few ingredients to diminish your dark spots. Still, they could be more efficient when completely wiping out the tags and moles. You never know what ingredients may irritate your skin, especially if you consult a dermatologist before you get a random removal liquid from an OTC store.
How do skin tag serums work?
Usually, the active ingredients in the serum penetrate the roots, alerting your immune system, and sending white blood cells to the blemish-prone area to fight off the dark spots and begin removal. In this way, skin tag serums work. Remember that you may only see the results if the serum works well.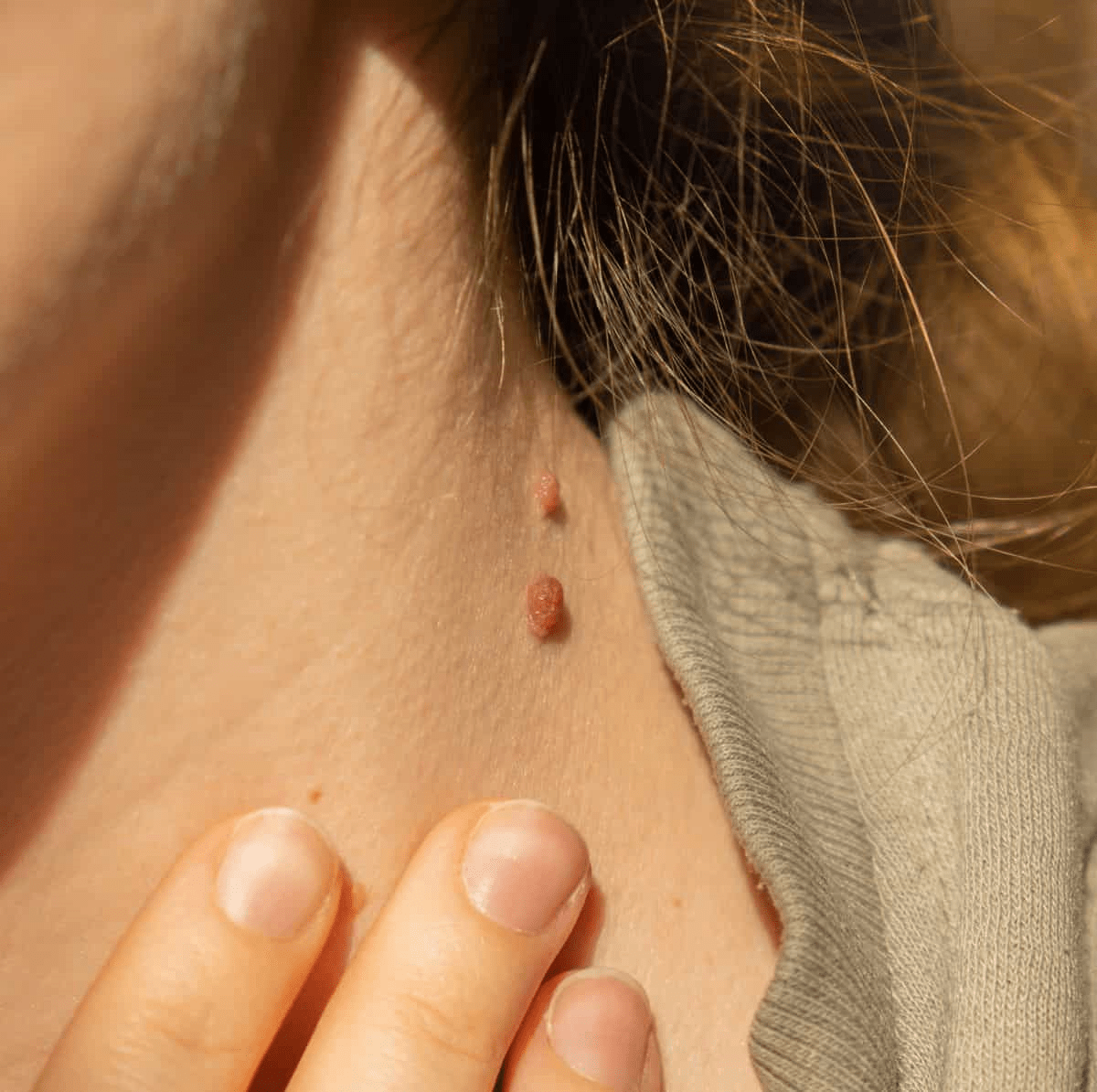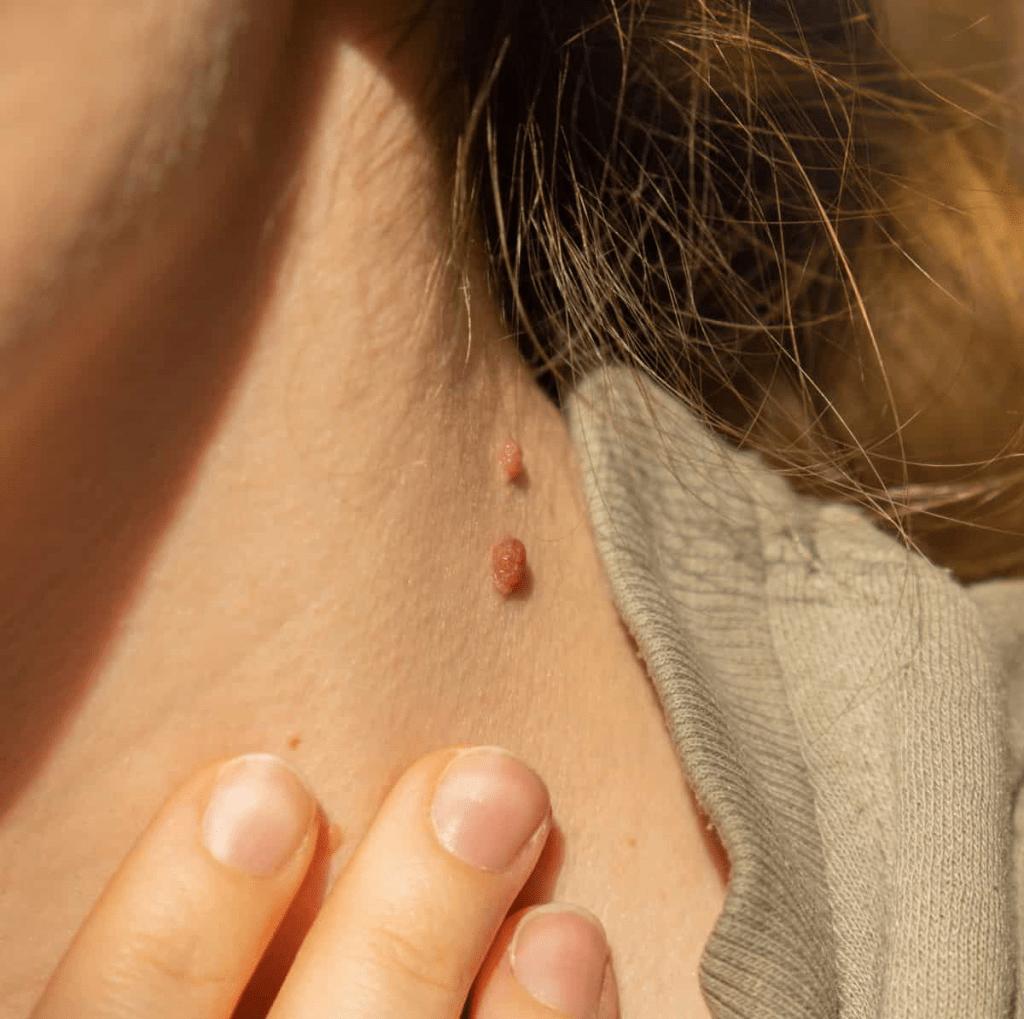 Which is the best skin tag removal serum?
A good skin tag removal serum belongs to a reputable brand that discloses each product detail on its official site. Amarose Beverly Hills Skin Tag Remover serum is one such product having clean and safe ingredients. They back up their claims of removing moles and tags with a successful consumer study. Head to the link to see all the other details about this serum.
Will nail polish get rid of skin tags?
It goes viral over the internet that nail polish helps remove skin tags. But it is not valid. Any other processes to remove skin tags, except an expert's intervention, can be risky, so try avoiding them at all costs.
Why is my skin tag leaking clear fluid?
After a skin tag is treated or removed, a scab and a leakage of clear liquid naturally inflict the affected area. It is best to keep the scab untouched as it would open the wound to infection. It peels off on its own after 2-3 weeks of treatment.
Closure
Many Clear Tag Skin Serum reviews attest that this product does not help remove their skin tags. Even I plan to see my skin doctor and cease trying skin tag removal serums. This serum has helped open my eyes to how products can go all nice and neat in marketing. Still, it is only a marketing trap in reality. And so, this remains on our part to do the needful of not buying a product if they do not certify their official sites or mention a proper ingredients list, other details like usage and warnings, etc.
Lastly, ensure you do not worry a lot about your skin tag, as it is quite an easy, painless, and affordable process if a board-certified dermatologist supervises it.
Do you have additional queries that you would like us to address? Comment below so that your question reaches us and we can help you with it.
I'm Sarah Abraham, the founder and co-author of Blushastic.com and a professional makeup artist. Beauty is more than just skin deep, and that's why I'm passionate about sharing my knowledge and experience to help people feel confident and beautiful on the inside and out.
Whether it's skincare, haircare, or fashion, my goal is to empower women to feel their best. With my expertise in the beauty industry, I strive to provide practical advice and tips that are accessible to everyone, regardless of their skill level or budget.