Who doesn't like lifted cheekbones or a chiseled jawline? We may think it is impossible to achieve them, especially after a certain age. But some beauty brands defy these thoughts with their breakthrough products having advanced formulas that eliminate the signs of aging. Multi-Action Sculpting Cream by City Beauty is the leading name in skincare. Should you try out the product? Decide that by yourself after going through the Multi Action Sculpting Cream Reviews.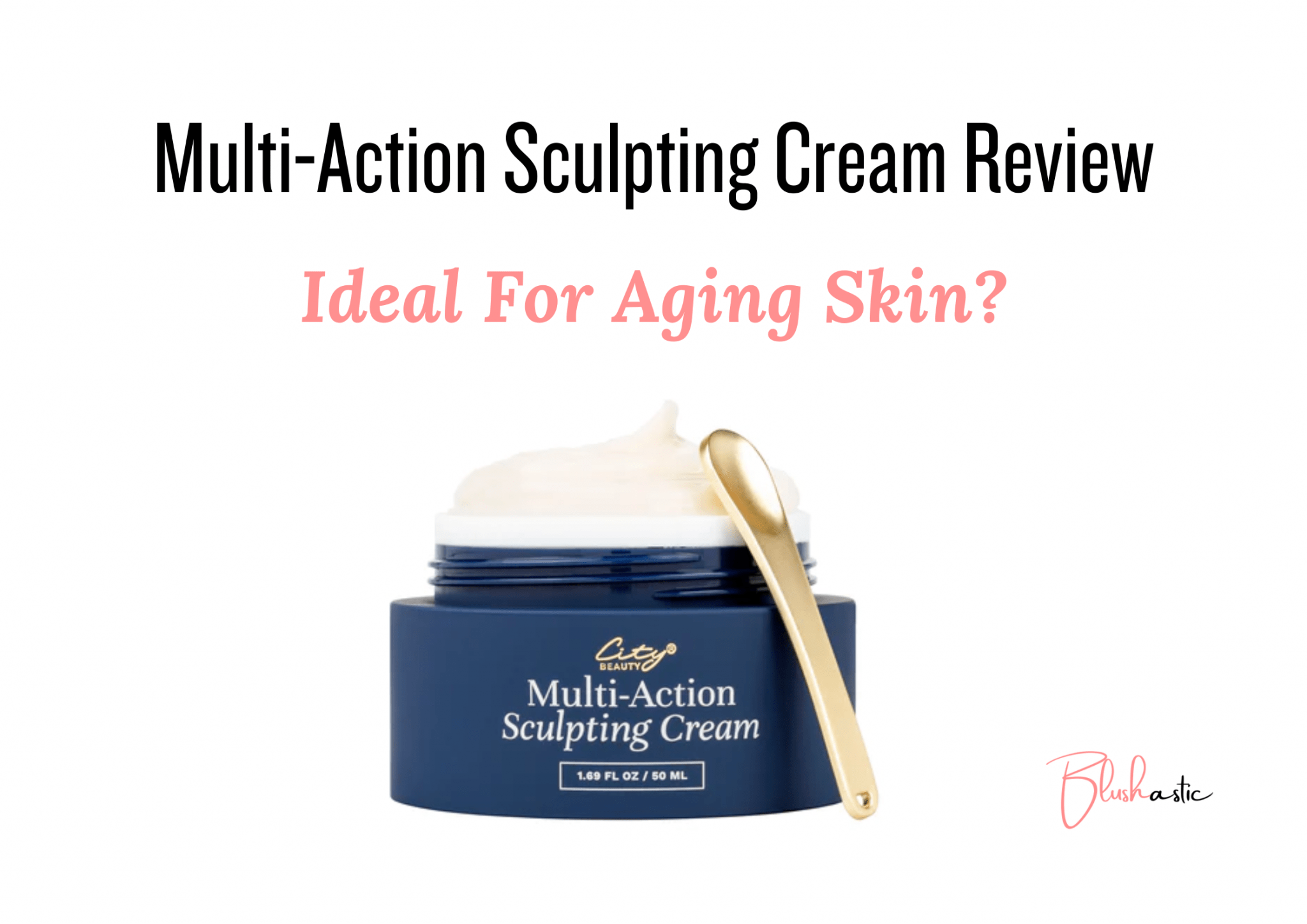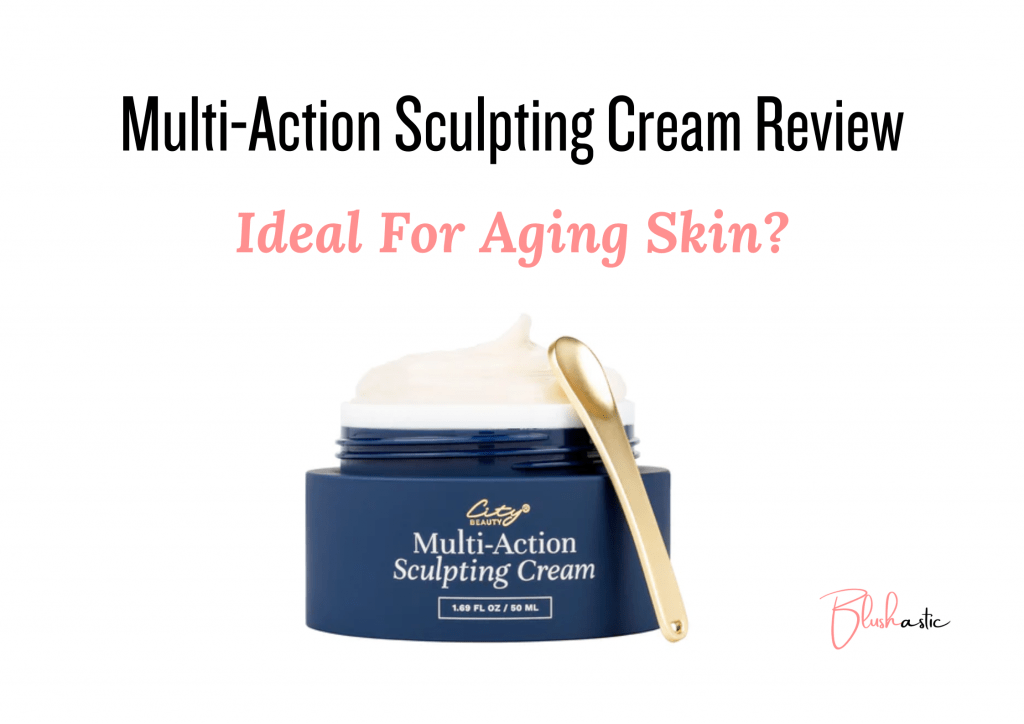 I know that we can only trust some of the brands. Thanks to their fake advertisements that only target selling a product at any cost. This place is where an honest review of a product helps. So, stay until the end to get all your answers about this sculpting cream.
Multi Action Sculpting Cream Reviews | Presenting The Real Picture
City Beauty started its venture into the beauty industry in 2002, releasing a vast series of skin care products with high-quality ingredients that promise lasting results. They target different skin conditions treating dryness, wrinkles, saggy skin, etc. Multi-Action Sculpting Cream is one of their bestsellers, backed by the successful results of a consumer study after eight weeks of its use.
This cream firms the face and treats the loose skin in the neck area. This creamy white, lightweight cream feels soft and gets absorbed quickly. Acacia Biopolymer forms a supportive mesh over the skin that tightens the loose lines immediately, while the Peptide Blend and Biomimetic Tripeptide firm the skin and make it supple and smooth.
I collided with this product a few months back when my daughter gifted it to me on my birthday. My only complaint was the hung skin near my neck highlighted the double chin. My jawline was no longer visible, and I felt too old, even at 51. So, I tried this product keeping my hopes up. And I noticed a change. After listening to my details, I leave it to you to decide if the change is minor or significant. I will share them later here. Meanwhile, see the correct direction to use the product.
How To Use?
To reap maximum benefits from it, make sure that you follow these steps in their exact order.
Apply it twice daily (morning and evening) on your face and neck in a quarter-sized amount.
Please focus on the saggy areas like the lower face, jawline, and neck to tighten them.
Use the cream in gentle strokes and upward motion until fully absorbed. This step helps you to sculpt your face and neck.
If you follow skincare, use this cream as the last step.
To get the best results, use it twice daily for a few weeks to notice changes in the saggy skin around your face and neck.
Multi Action Sculpting Cream Ingredients
These are the main ingredients composing the product. You may even see all the ingredients used in the product by scrolling down on their official site.
Butylene Glycol's role is that of a moisturizer. It is the solvent for other ingredients. Not only does it enhance penetration, but it also acts as a slip agent to help the spread quickly. Being a natural humectant, it attracts water to the skin.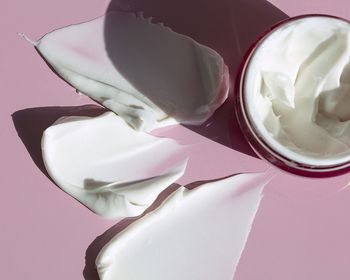 Caprylic is a trendy skincare ingredient that gives the products a soft and light texture. It is an emollient that comes from coconut oil and glycerin.
Glyceryl Stearate is an emulsifying agent that also acts as an emollient. It is biodegradable and leaves the skin feeling soft and smooth.
A Sign Of Wary
The product contains some of the ingredients that may be a cause of concern for you, especially if you have sensitive skin.
Alcohol in the product performs antibacterial activity but may cause dryness in your skin. If you are prone to acne, this is an element to avoid as it may worsen the condition.
Fragrances in this product may be harmful to your skin. This umbrella term shades 30-50 different chemicals, some of which may even be toxic. It is most likely that your skin won't like it if it already has a history of allergic reactions to cosmetic products.
Apart from them, some preservatives in the cream may irk your sensitive skin. So, doing a patch test is essential to ensure a safe duration with the product.
Pros
It is easy to apply and works instantly.
It is free of Parabens, mineral oil, sulfates, and phthalates.
City Beauty is a PETA-certified cruelty-free skincare brand.
As mentioned on the site, some lucrative discounts back up the product.
The brand offers a 60-day money-back guarantee if the creams fail to satisfy you.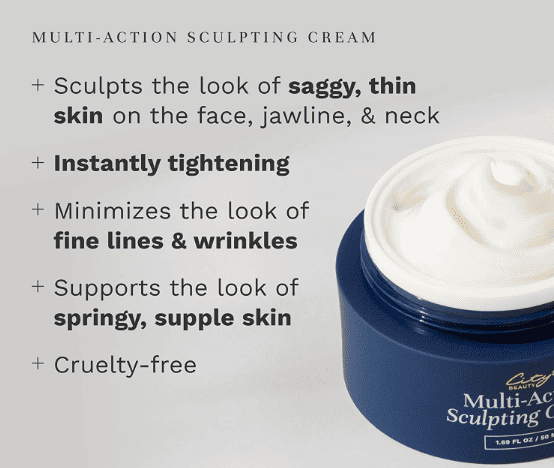 Cons
The product may not suit sensitive skin.
It may not show any results on a few skins.
A few ingredients are well-known skin irritants.
Customers Speak | Multi Action Sculpting Cream Reviews
As I said earlier, I did notice a change. In my first few applications, I knew this product showed an instant result after applying it as the label directed. I felt a slight firmness around my open areas. The mild flaps of loose skin under my chin tightened. Later, the tightness waned, but it was helpful for instant application before my house parties.
During one of these parties, my neighbor inquired about the change in my skin, and I knew the product worked. Yes, I noticed my face looked lifted and better shaped. While it instantly firmed the skin around my jawline, I saw no significant tightness under my chin. What I said was my story, but you may hear what others say.
Molly commented, "I was skeptical initially as none of the products worked on my wrinkles. Luckily, I found the one at the last stage of my hope. My fine lines are gone now, and I look ten years younger."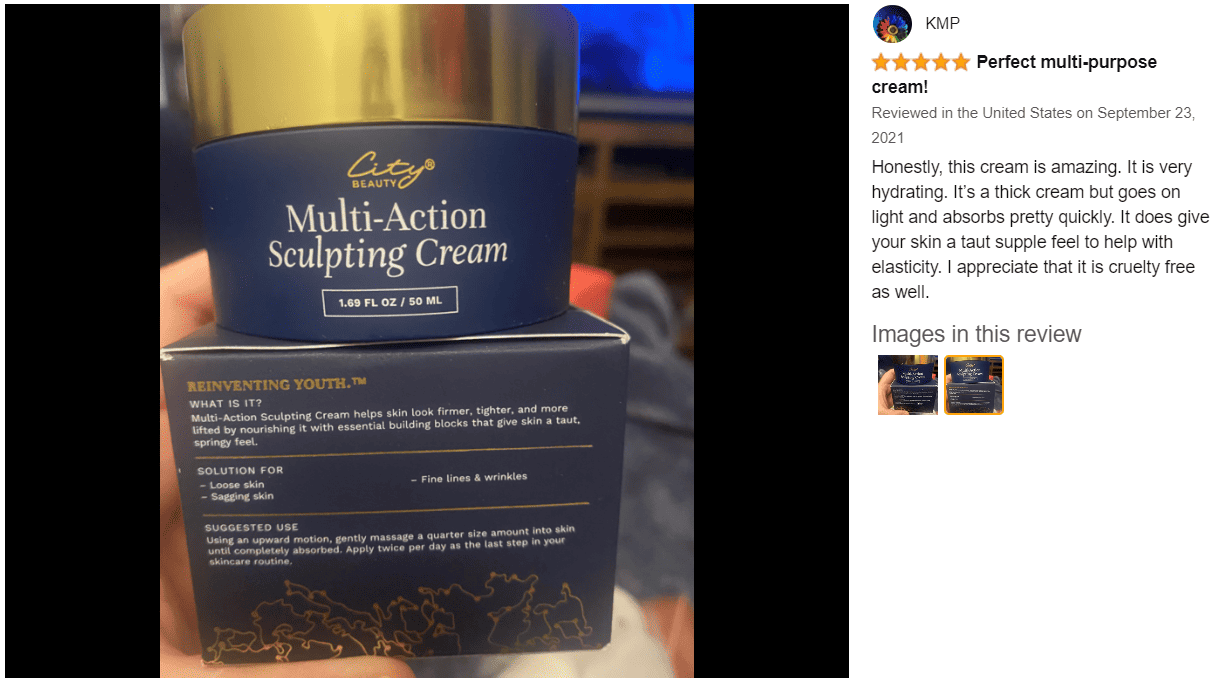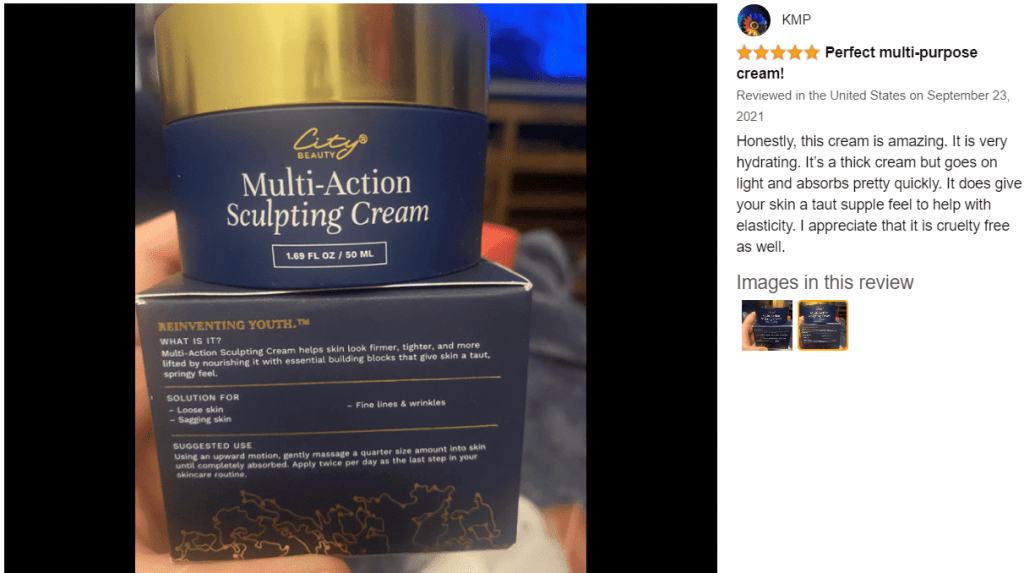 Bella writes, "I am a 78-year-old with a combination skin type. I have never cared about taking good care of my skin until now. Even though my hands shake as I type this, I would still leave a positive note for others to see how happy the cream made me."
Christine argues, "For me, this cream is nothing but just another bogus scam. I stopped using it after it irked my skin for quite some time. I am so disappointed with my purchase."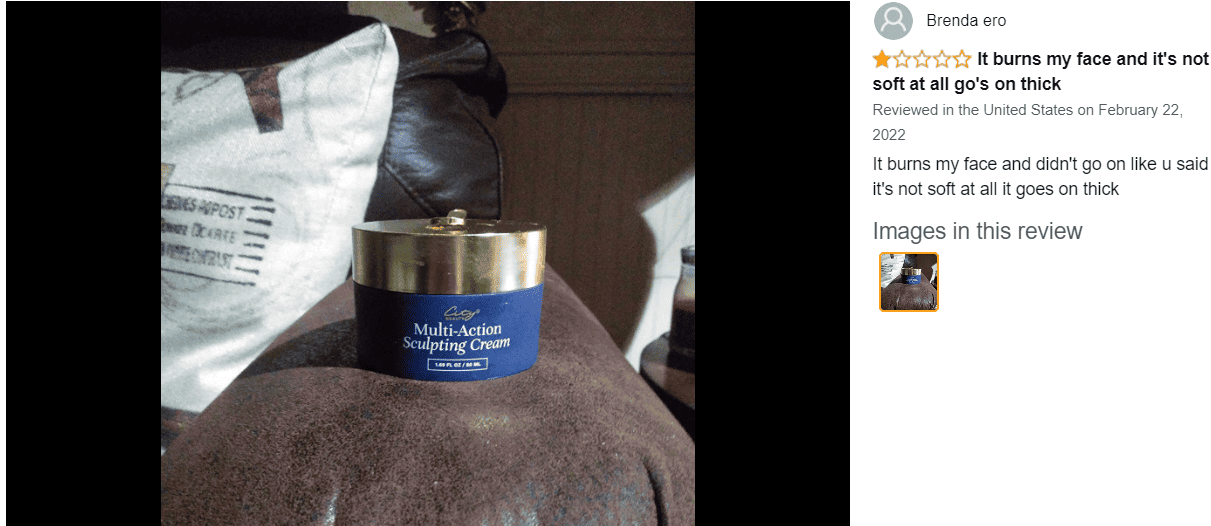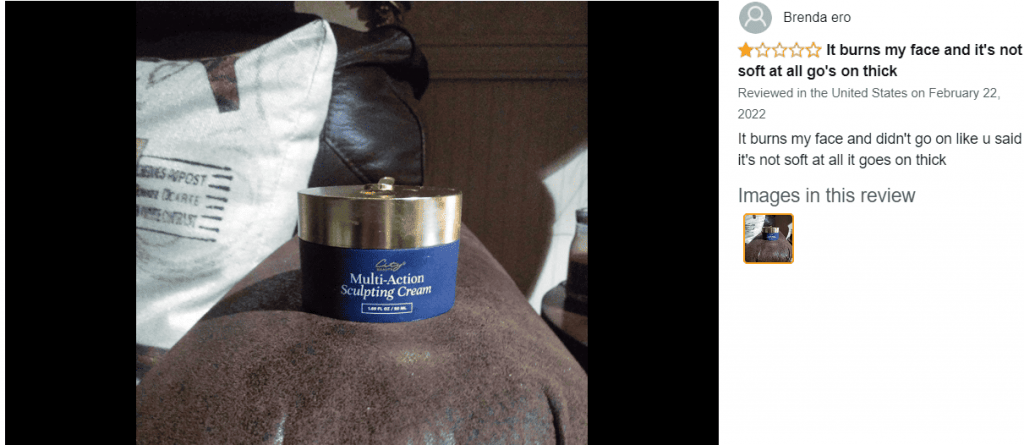 Susan shares, "The cream worked on my saggy arms even when it said to work on face and neck only. And it works heavenly! I am recommending this to everyone reading my comment."
FAQs | Multi Action Sculpting Cream Reviews
Quite a few questions wander in the internet searches about the product. This FAQ section is to update you about all queries related to the product.
Do face sculpting creams work?
Yes, some genuine brands have face sculpting creams that firm the skin and reduce sag, fine lines, and wrinkles. I say some as there are a handful of brands that fake advertise their products that do not work in reality and are a complete waste of your money.
Is the Multi-Action Sculpting Cream safe to use?
Yes, it is safe to use for the majority of us. Firming Peptide Blend and Biomimetic Tripeptide formula ensures you get firmer-looking, springier, and even-toned skin. However, as pointed out above, a few ingredients may be unsafe to use, so go for a patch test first.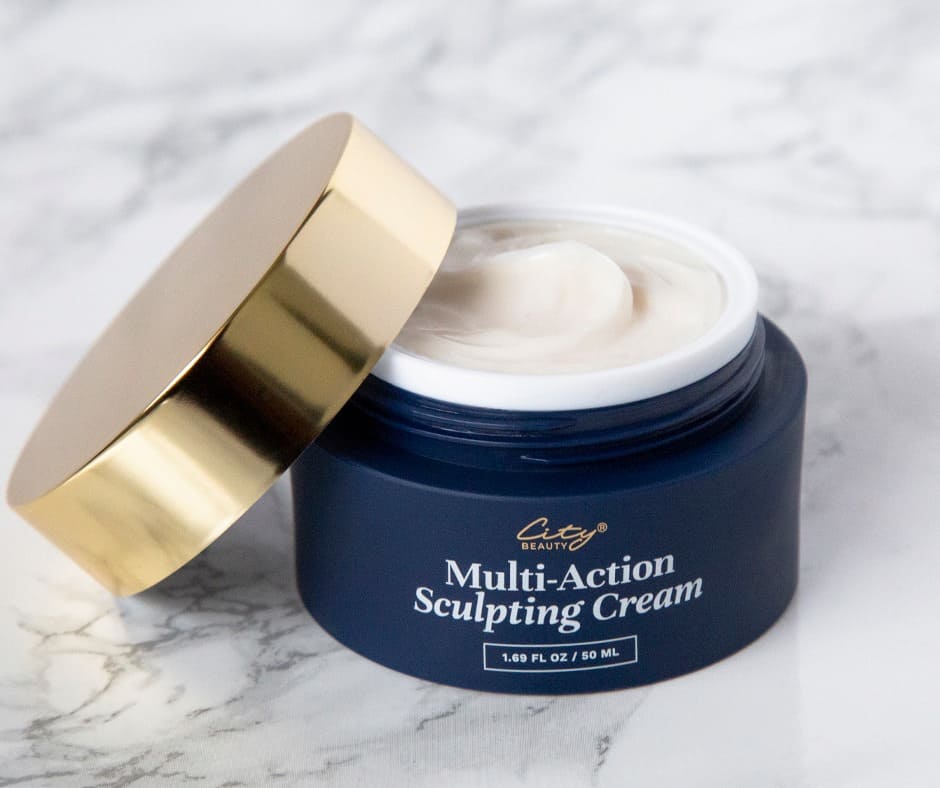 What do the Multi Action Sculpting Cream Reviews say?
Many reviews for the product attest that the cream has changed its overall look. Their faces look toned and tight now. The studies point out that people are happy with the purchase. Only a few negate this on whom the product did not work.
Is the site of City Beauty legit?
Yes, the site of City Beauty is legit. They have many pro-aging skin care products that help mature skin achieve a naturally healthier look. Their cruelty-free products target many skin conditions, such as dark circles under the eyes, thinning lips, wrinkles on the skin, etc.
Should I use Multi-Action Sculpting Cream by City Beauty?
Yes, you should use this sculpting cream by City Beaty if you wish for sculpted and toned skin free from sag and wrinkles. It helps regain the springiness in the skin to make it smooth and supple. Even young people seeking a firm, chisel-shaped face, and neck can use it.
What do multi-action sculpting creams do?
Multi-action creams aim to work on multiple levels to deliver an overall lifted look that defines the edges of your body parts, such as your face and neck. They nourish the skin with ingredients, giving it a taut, springy feel.
Closure
The Multi Action Sculpting Cream Reviews here say a lot about the excellent quality of this product. The sculpting cream is potent; you may expect results in 4-5 weeks. Do a patch test first, as some ingredients may irritate your skin. Take a blob of cream and apply it on a patch of skin where you won't wash it off. Let it stay there for a day, after which you may start using it if you do not feel any irritation. Some experts suggest repeating the patch test for a few days to be entirely sure of using the product.
Saggy skin with wrinkles may cause stress, lack of proper diet, not protecting our skin from the sun, or other factors. Knowing the root of your loose skin would help you navigate the path to the right solution.
Do you still have any doubts? Comment down your query, and we will reach out to you soon.
I'm Sarah Abraham, the founder and co-author of Blushastic.com and a professional makeup artist. Beauty is more than just skin deep, and that's why I'm passionate about sharing my knowledge and experience to help people feel confident and beautiful on the inside and out.
Whether it's skincare, haircare, or fashion, my goal is to empower women to feel their best. With my expertise in the beauty industry, I strive to provide practical advice and tips that are accessible to everyone, regardless of their skill level or budget.