We use tons of products in our skincare routine. Many of these also include anti-aging creams or serums that aim at minimizing the appearance of wrinkles and fine lines. Many of these creams and serums promise visible results, instant or after consistent use. Have you ever been in a situation where your wrinkles look too visible, but you have just an hour for the party? The world has been advancing and hasn't stopped since then.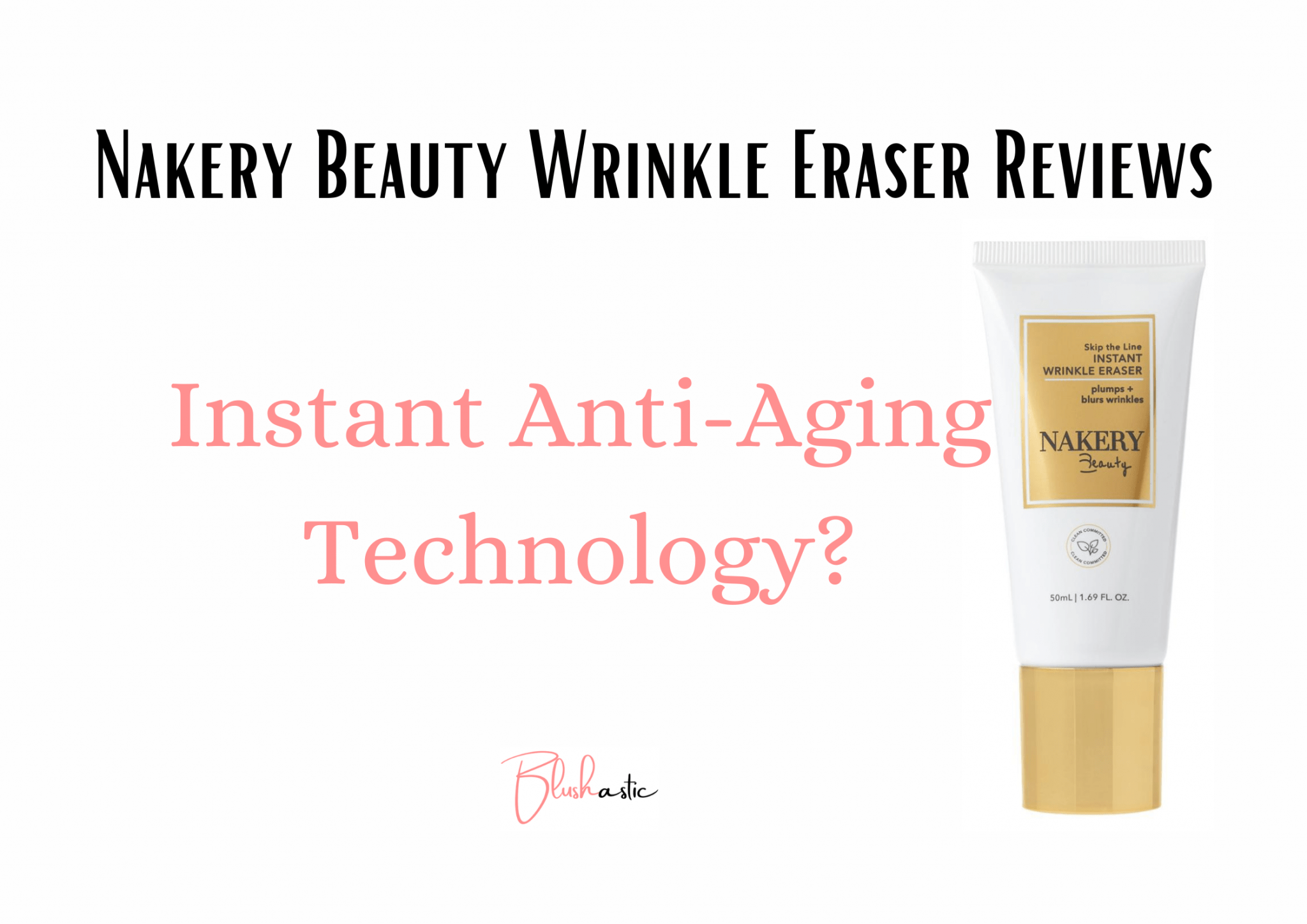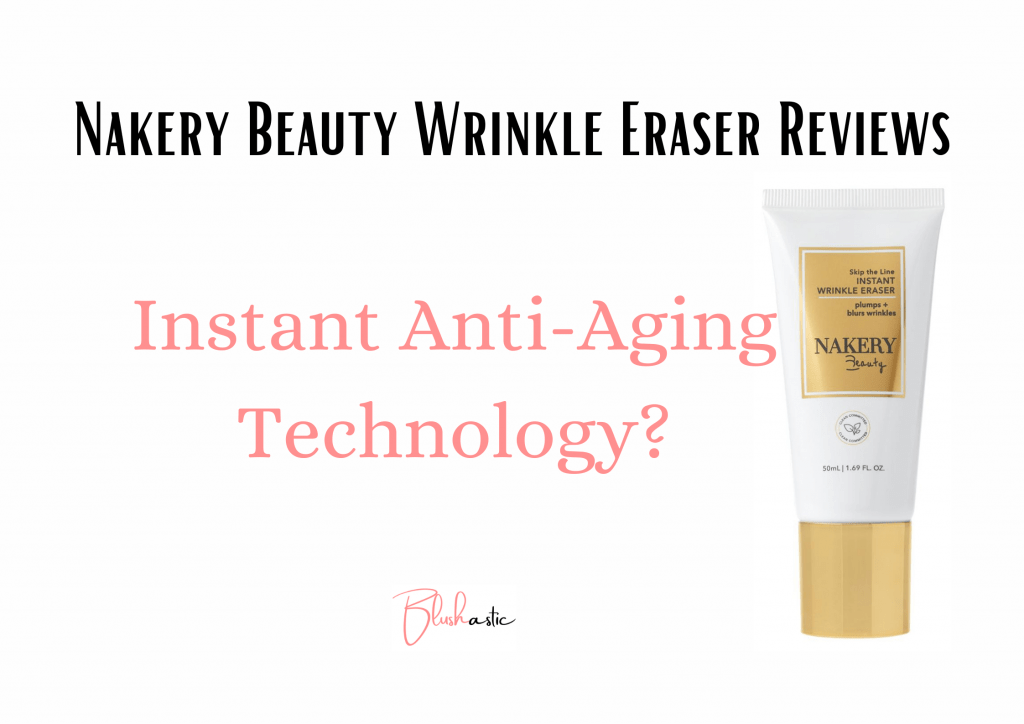 Get dolled up by shooing away your wrinkles like you instantly snap your fingers! Nakery Beauty offers its Skip The Line Instant Wrinkle Eraser that will make your skin look only better with more and more use. But is it even a reliable product? Let's find out with some of the honest Nakery Beauty Wrinkle Eraser reviews.
Nakery Beauty Wrinkle Eraser Reviews | Instant Anti-Aging Technology?
Innovation is critical to success, and the reviews speak for the products. With the Nakery Beauty Wrinkle Eraser, you can erase those stubborn wrinkles and lines within minutes. If you think that's the only thing it does, you are in for a treat because this wrinkle eraser tightens your skin, fills in the pores, and works while you can sleep worry-free. You can even have it under your makeup without burdening your skin and making it look layered.
About The Brand
The brand proudly promotes skincare and not just facial skin. Different body problems like crepey skin or sagging require other solutions, and the brand has covered you. The brand is Clean Beauty-certified, so you can rest assured about the products and their ingredients. It aims to celebrate the feminine body with products that help them feel confident.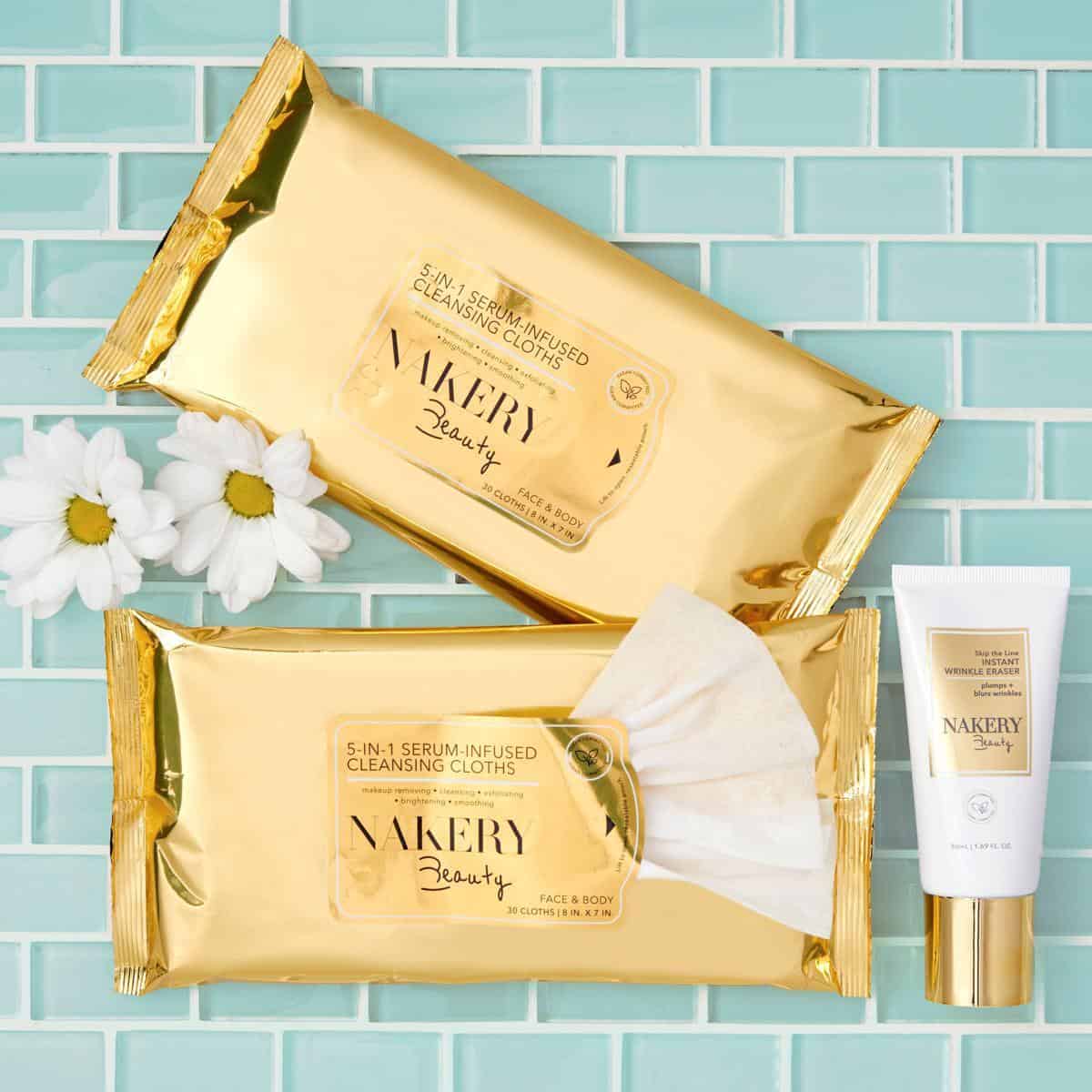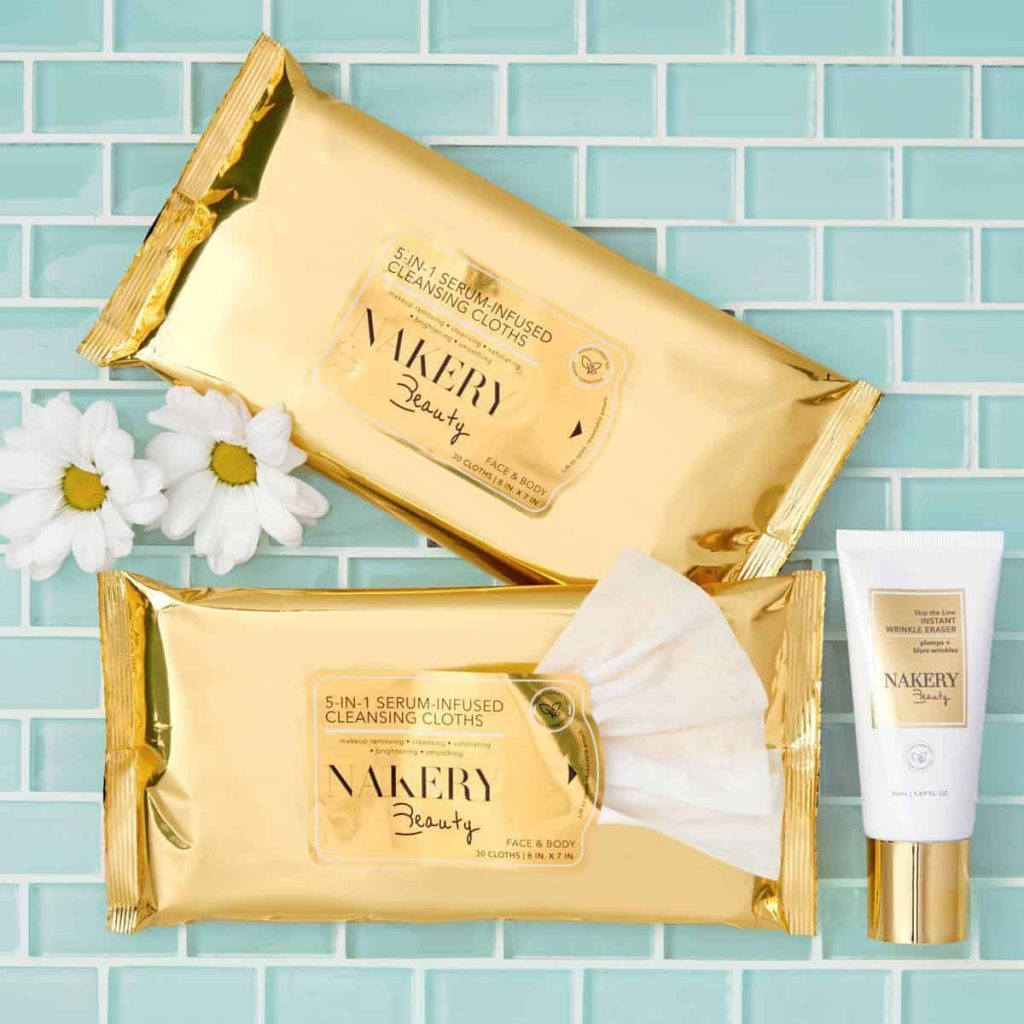 The Wrinkle Eraser is engineered with a new technology that helps in giving you instant and long-term results. You need not go by the name and consider this as just an instant wrinkle filler because it is more than that. This new treatment can make space in your skincare routine because it counts as skincare. Let's look at some of the prime ingredients that make it unique.
Ingredients
Commiphora Extract
Coming from the Myrrh Resin, the Commiphora extract has anti-aging and plumping properties, which makes it a good ingredient in anti-aging products. It also has firming properties that help maintain the skin's appearance without it looking saggy. The plumping properties of this extract make your skin look plump and healthy and give it a touch of youthful radiance.
Encapsulated Retinol
The new technology used in designing this product involves encapsulated retinol, a more robust version of retinol that helps with the deeper penetration of the product. It gently dives deep into the skin's layers, with its moisturizing outer coating using time-release technology to leave retinol in your skin. It is quite a beneficial ingredient for people who already use retinol, as it helps enhance its effectiveness.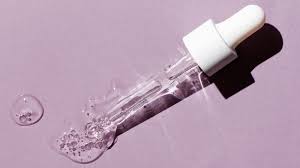 Hydrolyzed Hyaluronic Acid
The more soluble version of Hyaluronic Acid, the hydrolyzed Hyaluronic acid, offers skin regeneration and repair over time. It is the broken-down version of HA, making it small enough to get deep into the skin in less time to minimize wrinkles and lines while plumping your skin.
How To Use?
If you thought the 'instant effect' of the Wrinkle Eraser would mean a different application, you're wrong. Just follow the simple steps mentioned below to achieve great results.
Before applying it, make sure you give the container a little shake.
The brand happily says that the only amount you may need is a 'pea-sized' one, yes, that small, and it is enough.
After applying it to areas where you need it, tap it on your skin.
You can use it under makeup as well. All you have to do is wait 10-15 minutes after applying it, and there you go! Feel free to start your makeup routine.
Benefits
The Wrinkle Eraser has several ingredients that help your skin look and feel better.
Encapsulated retinol provides retinol benefits with time-release technology.
Hydrolyzed hyaluronic acid helps in making your skin look plump and healthy.
It leaves your skin feeling smooth.
Gives your skin a soft feel.
It gives your skin a blurring effect.
Does not leave a white cast or residue.
It is a clean beauty product.
Vegan can be a good choice for people who say no to animal-derived ingredients.
Cruelty-free.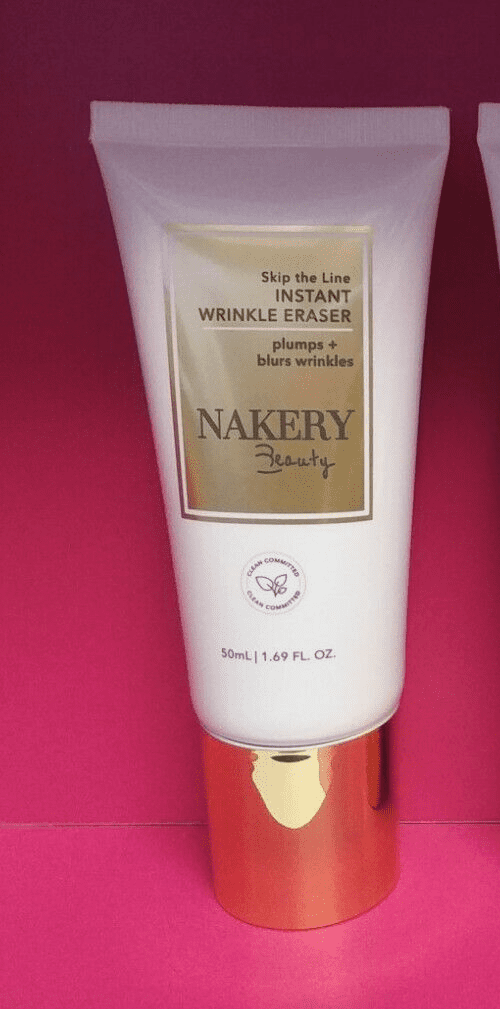 Drawbacks
Several users felt it did nothing the way it was advertised.
Some people felt it dried out their skin. The Wrinkle Cream by Olay Regenrist is a good option that leaves your skin feeling buttery smooth and does the same job of instantly filling the wrinkles as Nakery Beauty's Wrinkle Eraser.
As to some users, it did not give long-term results even with consistent use.
Customer Feedback Before and After | Nakery Beauty Wrinkle Eraser Reviews
A user named Texaspaws said, 'I am in love with this product! Initially, I wasn't sure if it was working, but I took a leap of faith and continued. And just by the 3rd day, I was addicted. It may give you the feeling of drying out, but it does not. I consider it a primer that firms my skin and makes my face feel tight and ready for the day ahead.
Usually, I use it individually, but sometimes when I have to step out, I use it under the powder foundation. I am 60 years old, and this product does not dry out my skin, though it may give you a feeling that it does. I love this wonderful product.'
Another user commented, 'It is a no from me. I expected it to be a natural solution to the few Instant yet Temporary wrinkle erasers that work, but unfortunately, it isn't. It may give you the feeling of removing wrinkles, but as you go on, it does nothing. I am a fan of Liz and her products, but this one right here, no! This review comes from someone who uses the other products daily, but this does not do its job. If you hope it will firm your eye bags and fill in the wrinkles, then I am sorry to say it will not.'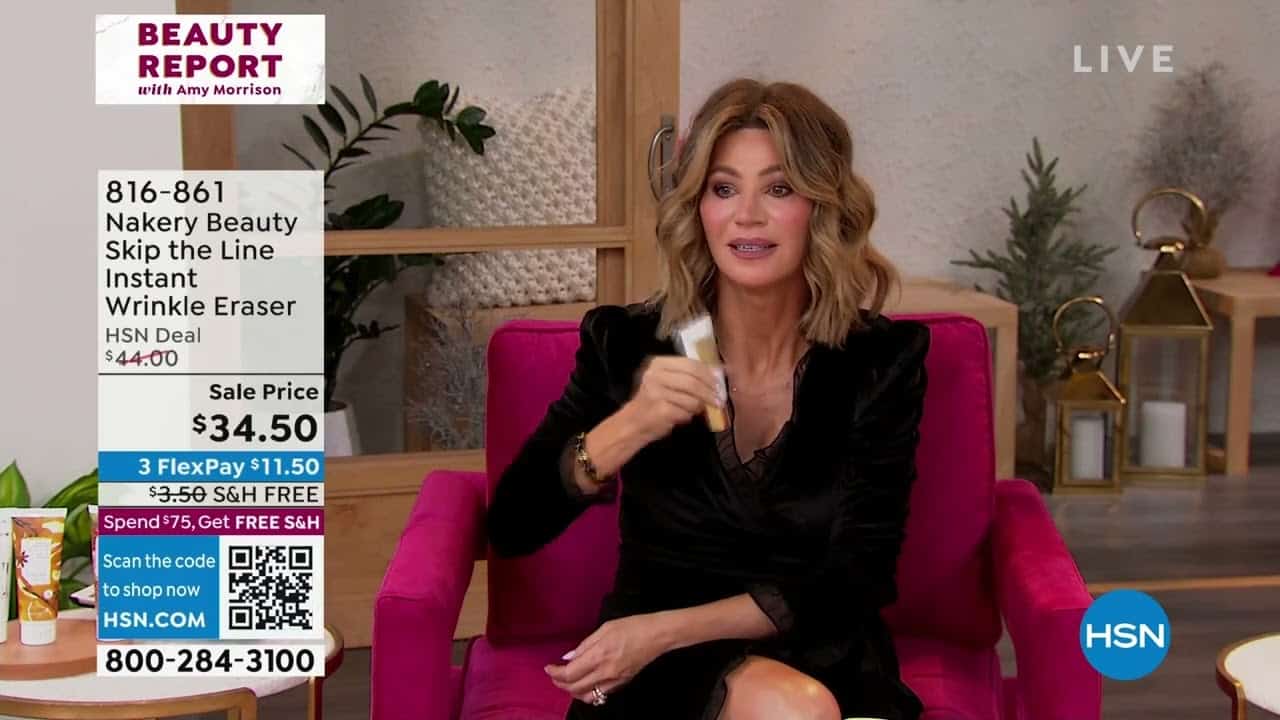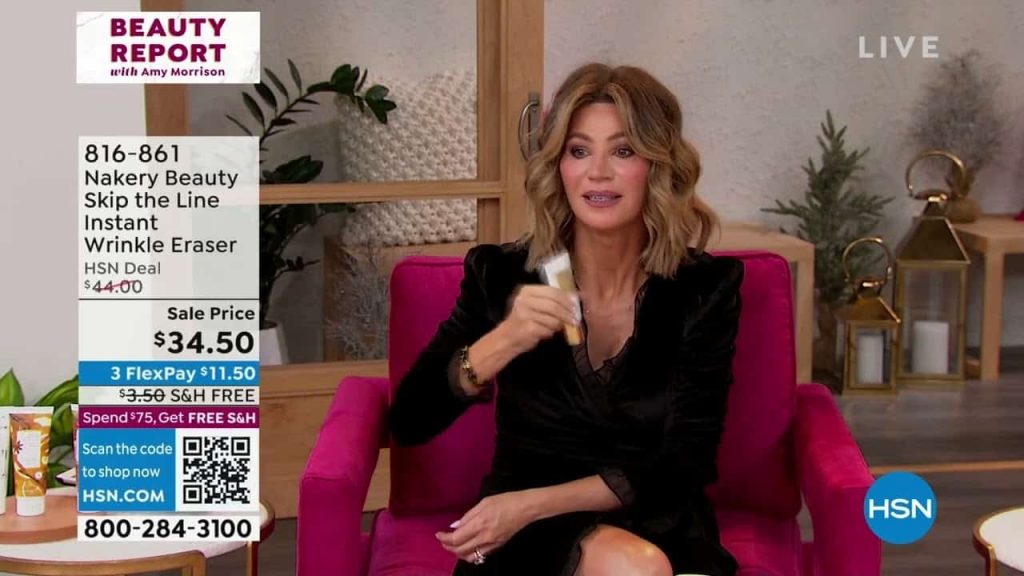 TraderKat said, 'It does help you, but there isn't anything miraculous about it. I am a musician, and my forehead has now seen quite some wrinkles since aging. I do not want to go with the Botox option because I am scared of its potential side effects. This product makes my wrinkles feel softer. And I feel it works great without using a moisturizer with it.
It also works best when you use a small amount of it. It isn't very miraculous, but it does help me with my wrinkly forehead on the day I perform. My forehead lines and 11 lines are visibly minimized, and the product does not leave any residue as well.'
FAQs | Nakery Beauty Wrinkle Eraser Reviews
How do you apply the Nakery Beauty Wrinkle Eraser?
The Nakery Beauty Wrinkle Eraser should be applied in small amounts and should just be tapped on your skin. You can apply it after cleansing your skin so the product results may be more visible on clean skin.
Can you apply makeup on the Wrinkle Eraser?
As per the brand, you can apply makeup after using the Wrinkle Eraser, and it also claims that it does not make your skin feel cakey or layered.
Is Nakery Beauty cruelty-free?
Yes, Nakery Beauty is a proud cruelty-free brand that does not test on our furry friends.
Final Words
Instant solutions turn out to be life savers! Especially when it comes to makeup, fixing something before you go out for your date or party is a total YES! Considering some of the Nakery Beauty Wrinkle Eraser reviews, the product does seem to work for many people, as they said it blurred out their lines and pores.
Many loved how moisturizing it is and how it leaves your skin smooth and soft. However, just like many skincare products or even anti-aging ones, to be specific, results do vary from person to person. If you want to try this product, you can instantly judge if it's worth the claims! 
Marilyn's deep interest in fashion, beauty, and lifestyle has led her to pursue a fulfilling career as a freelance writer and blogger. With her bachelor's degree in fashion design from the Fashion Institute of Technology, she has developed a keen eye for style and trends, making her well-equipped to offer valuable insights into the latest fashion and beauty trends.