If, until today, you also thought that good hair exists only in dreams, you are about to enter a roller coaster ride! Just like you, your hair needs love and constant pampering from products that will love your locks and thereby fulfill all its needs. Finding this match can become arduous, but it is possible. Hair sprays can be your hair's new holy grail if you believe in the magic of hair that looks bigger and bouncier.
If it is just a matter of getting the job done, you can pick anything, as your head will be covered in the smell of chemicals in most of them. However, if the fragrance is your thing, and you want your shiny locks to smell good, those fruity and woody scents can't be too much to ask!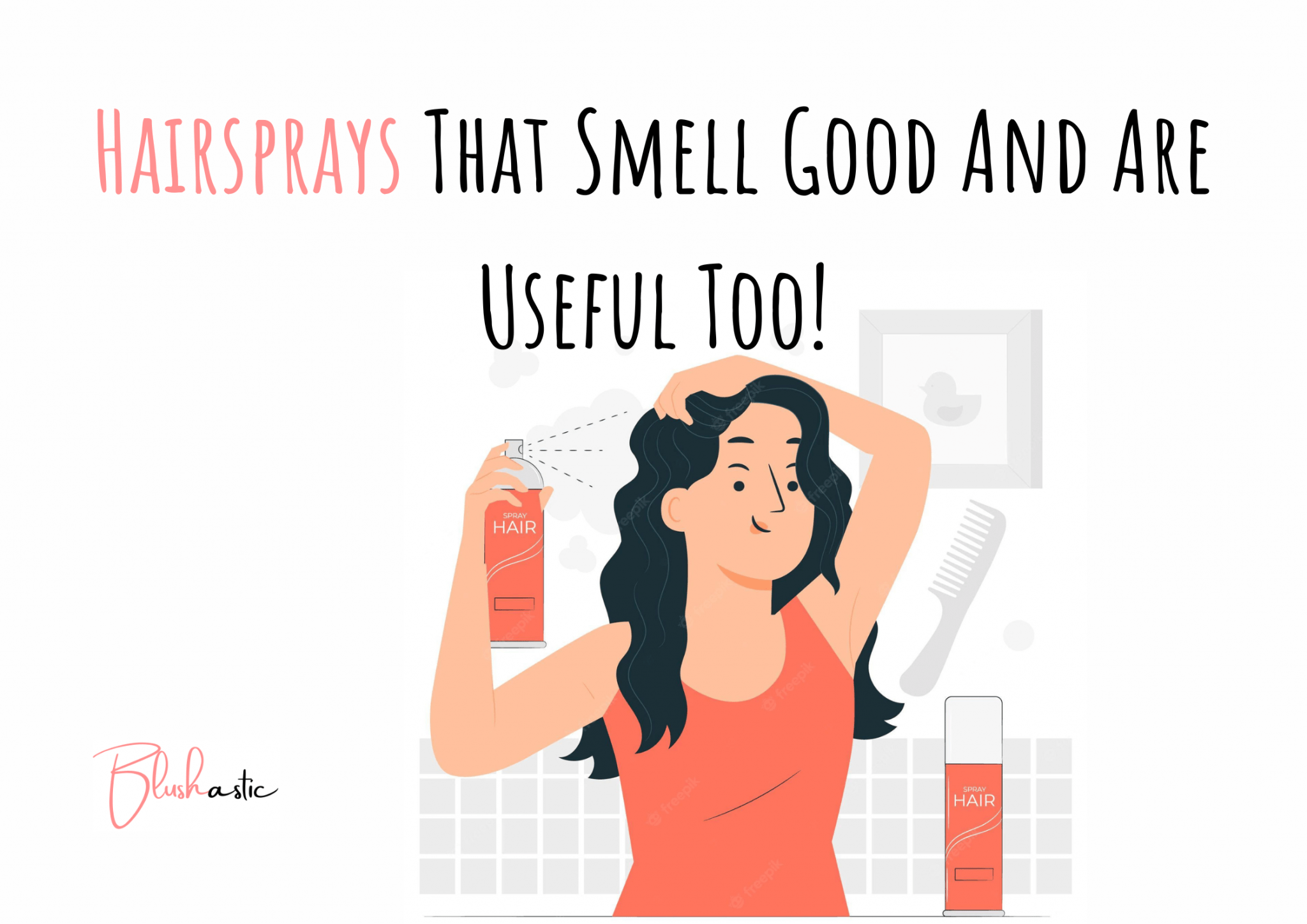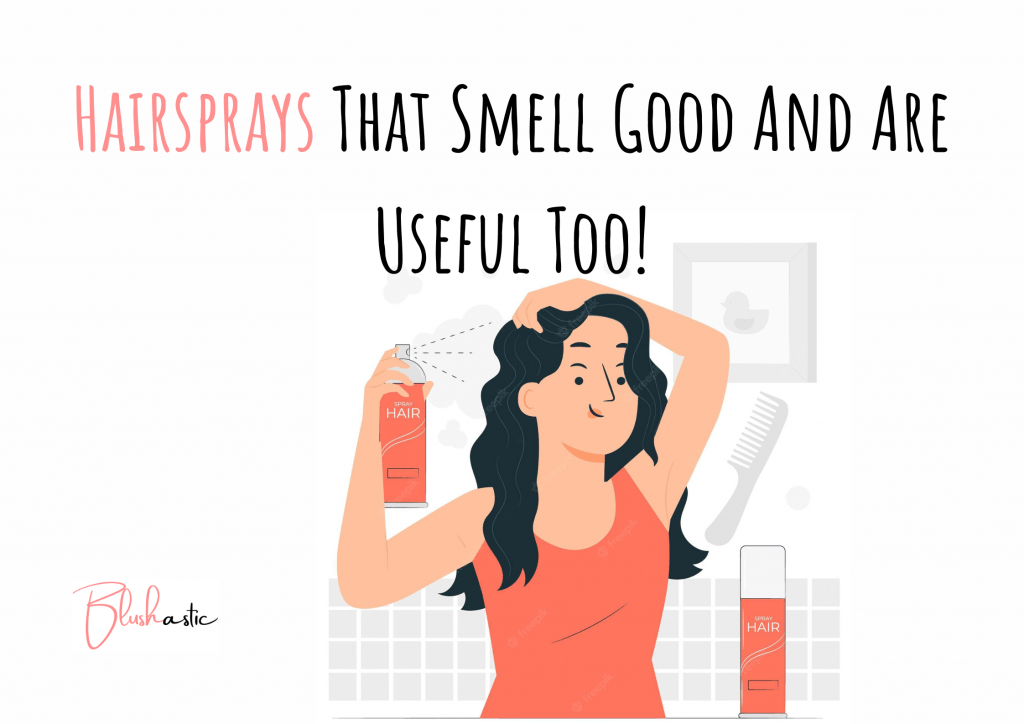 Most must have already jumped to thinking if hair sprays that smell good are safe for your delicate locks, and you will be delighted to know that we are bearing good news! So we have rounded up 11 options that deliver what they claim to and are affordable in this neat guide of Hairspray that smells good & works well for all hair types. Let us know which one you have your eyes on.
Hairspray That Smells Good | 11 Ideal Picks
Kenra Volume Spray 25 | Hairspray that Smells like Vanilla
Are you trying hard to battle damaged hair? Here's the Kenra Volume Spray 25 that offers everything your hair needs to recover from its bad-hair phase! And especially when you are going to top your waves with them, the least they can do is smell good, right? This edit from Kenra is not just any hair spray. It lets you style your hair by offering super-holding power for up to 120 unbeatable hours.
Yes, this indirectly means you get to enjoy the soft and sweet vanilla scent filling your senses and relieving you of all the bad energy all day. It is not too overpowering and faint but strikes just the right amount of fragrance to enliven up your day! The formula gives your hair the help it needs by styling your locks according to your mood without flaking.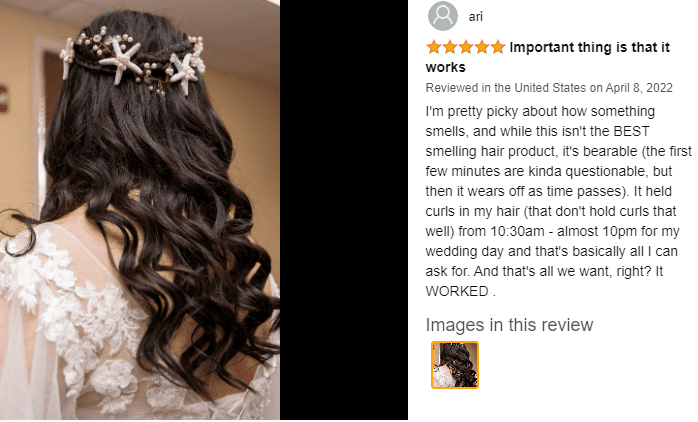 It is wind-resistant and offers high-humidity resistance for up to 24 hours. Another aspect that stood out for users is it is free of animal testing and has a dast-drying formula. One thing some users may not be happy about it the spray might weigh your locks down.
Moroccanoil Luminous | Best Smelling Hairspray
The legacy of Moroccanoil just keeps o giving, and it would be a shame to miss out on its Moroccanoil Luminous Hairspray Medium when we are talking about breathtaking scents! The formula is based upon vibrant ingredients like vitamin E, antioxidants, argan oil, and essential fatty acids that do their job by replenishing your strands with moisture from roots to ends.
If you are a big fan of musky, woody, and rich scents that feel soothing to your sensory aspects, you should take this dive! It has top notes of citrus and rose, whereas the middle notes give off pleasant amber vibes.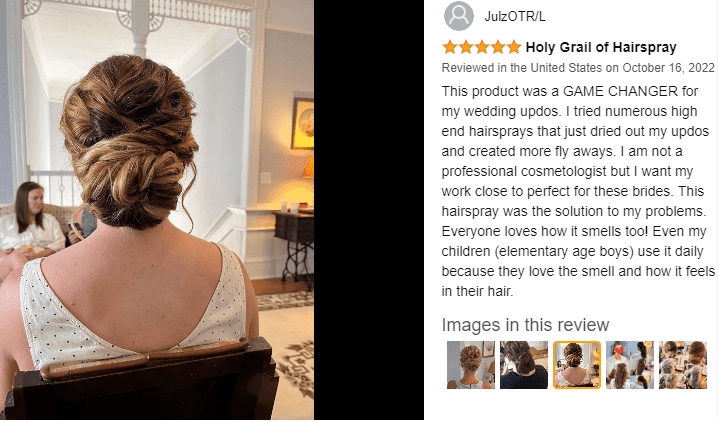 The toxic-free formula keeps all the frizziness away and allows you to style your hair in photogenic updos, sleek ponytails, and whatnot. If you want your tresses to look dreamy and covered in shine, this hair spray will help you do it. While everything about this stands out, it may not be for everyone!
Paul Mitchell Freeze and Shine Super Hairspray
Some products are huge crushes of beauty influencers just because their smell is as good as their purpose, just like the Paul Mitchell Freeze and Shine Super Hairspray, which possess a fragrance that speaks of refreshing cucumber melon scent with soft floral notes.
This non-aerosol hairspray is preferred by users who love to finish their look with a high-shine finish and a lasting hold. The spray is formulated with humble ingredients, without including parabens or gluten. It has also secured its place in the list of vegan compositions.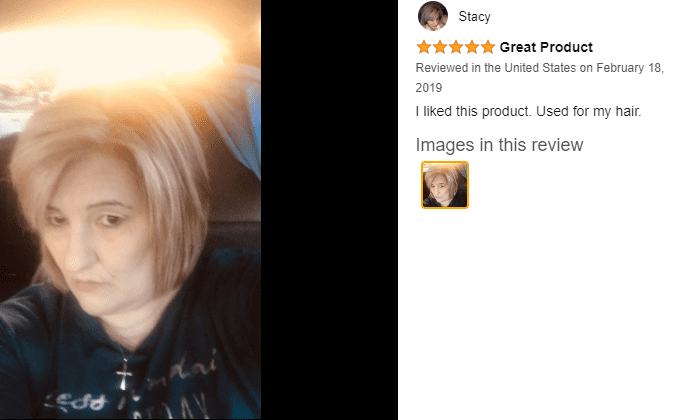 Even professionals claim that this spray can be your coarse hair's one true savior on all the days your hair feels extra frizzy. While we love this game-changing combination that will give you hair that has never felt better, there is a thing of interest. The consistency is too thin and may feel watery while spraying. If you are fond of internet influencers, I would suggest trying this one, as this could be the best smelling hairspray for you.
Aussie Lustr Shine Enhancing Hair Spray
Your hair might develop an attachment to the Aussie Lustr Shine Enhancing Hair Spray, for it has been infused with fresh and fruity Australian ingredients like the Desert Peach that will complement your ensemble. You can use it at any time of the day, whenever you feel like your hair needs a refresh.
No parabens, dyes, or glutens affect the average pH balance of your hair and thereby shield your locks from damage. The fragrance is not too overpowering but faint like you would love it, so don't wait to shut your nostrils off while applying this one. The shine enhancer is similar to the concept that you use perfume to smell good. This makes your tresses smell good for you.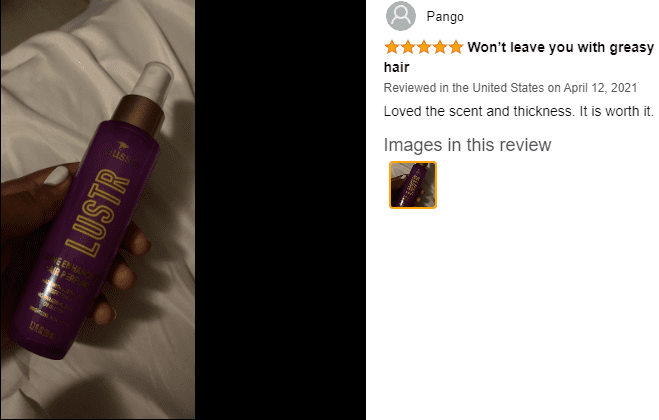 Manuka honey ensures your hair is soft, shiny, and lustrous. Unfortunately, the feature of this hair spray that failed to impress the audience was its efficacy. Users who had the opportunity of introducing this formula in their haircare regimen reported that the effects wear off quickly from your hair.
Tresemme Climate Control Finishing Hair Spray
Enriched with an exceptional climate control complex®, the Tresemme Climate Control Finishing Hair Spray is an acceptable way to reverse the harm done to your hair from meaningless styling. Imagine you miss a cab for your office and realize you will have to make a run for it.
Sale
When you reach your cubicle, your hair is sweaty and looks like it just came out of a boxing ring! No one will forgive these flyaways. We guarantee you! This spray is set to coat your layers, and protect them from all the frizziness, even in the most humid conditions. The hair spray is composed of Keratin, the critical ingredient to revive the vibrancy and health of your hair from within, and provides a flexible hold. The unique formula does not leave behind any residue, so it won't weigh your hair down.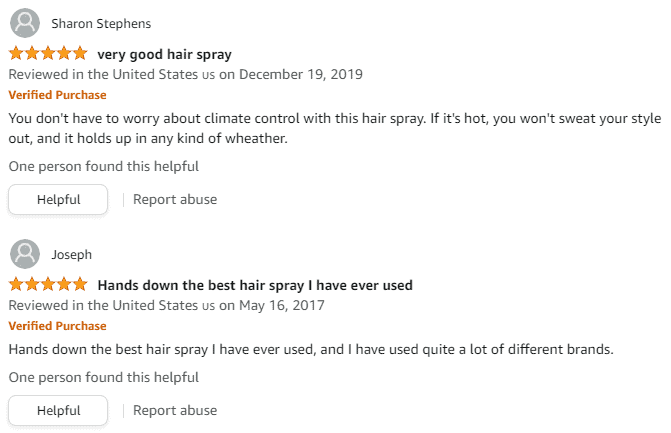 While the protection against the weather keeps your locks looking uncompromised, the product might not be a perfect match for everyone's hair or may not necessarily come up to everyone's expectations in their results.
Oribe Dry Texturizing Spray for Unisex
If you are waiting to see full-on glamorous hair while you wake up from sleep one day, you should know it's not going to happen! Especially if you need to work harder for it! A scoop from the editor's desk reveals that if you have the Oribe Dry Texturizing Spray tucked up in your makeup cabinet, things might go in your way for once!
Oribe Dry Texturizing Spray, 8.5 oz
A revolutionary (invisible) dry spray for incredible volume
Absorbs oil at the roots without powdery residue
For sultry texture and sexy lift
Extends the life of your style
Features Oribe signature scent, Cote d'Azur
The product has many unique ingredients contributing to its awe-inspiring smell. These are mango and aloe vera extracts, kiwi extracts, ginger root extracts, unique copolymer blend, sunflower seed extract, zeolite crystallines, and most importantly, the Oribe Signature Complex. You also get your hair to smell out the of–of the of-the-world, with multifold benefits from these potent ingredients that retain the moisture balance of your hair and give it a satisfying coating of hydration infused with shine.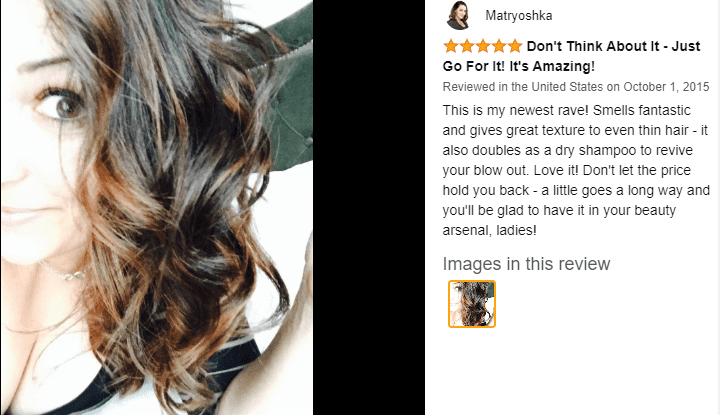 While this hair spray is a chef's kiss, users might feel it is too expensive to include in their essentials. Apart from that, what stood out for users is the hair spray's ability to absorb excess oil at the roots and offer your locks a touchable hold.
SexyHair Big Spray | No Flake Hair Spray
This semi-strong hairspray offers a medium to high hold that lasts up to 120 hours. Even more interesting is that the product provides up to six times the volume and lift and does your hair in a flake-free, super-reflective finish. The formula is not sticky at all, even in the face of harsh weather conditions, and is known to give your hair 72 hours of humidity resistance for long-lasting style results.
Sale
The formula is available in three different sizes, depending on your needs. Your hair may be acceptable, medium, or coarse, which will take care of them! As the name suggests, there's more to this. It also helps in volumizing your locks so that you can get that fancy blowout to look fresh throughout your evening. Users are especially fond of this, sorry for its composition, which features a scintillating fragrance that feels exotic.
If you have yet to protect your hair as you are supposed to, this spray will seal the cuticles right in and stop frizziness. However, it may make your locks greasy after some time which users are not happy about.
Nexxus Comb Thru Finishing Spray Hair Spray
Do you want to brush your hair out with ease? This drugstore classic from Nexxus gives a superior hold to your hair without making it too crunchy. The formula of the volumizing hair spray features a signature Fluid-Fix Technology designed for the natural environment. The Shine Spray also has refreshing Rose, and Jasmine notes, making it a top pall for all those looking for a hairspray that smells good.
Sale
Nexxus Comb Thru Finishing Spray, Medium Hold Hair Spray for Volume, 10 oz
VOLUMIZER HAIR SPRAY AND MEDIUM HOLD: The Nexxus Comb Through Finishing Hair Spray is a lightweight, medium-hold hair spray for fine hair that gives superior hold
QUALITY INGREDIENTS: this hairspray is infused with our signature Fluid-Fix Technology for flexible hold and natural movement. The Nexxus Shine Spray also has refreshing notes of Rose and Jasmine
HAIR SPRAY FOR VOLUME: salon-quality, micro-fine finishing spray keeps hair fresh throughout the day
STYLE THAT LASTS: keep hairstyles in place without looking or feeling stiff with the Nexxus Comb Thru Finishing Spray Hair Spray, Hair Spray for Volume, Hair Mist, Hair Shine Spray
HOLD HAIR SPRAY: Nexxus Hair Spray gives hair a touchable, brushable hold. It also has a refreshing fragrance
Apart from the refreshing fragrance, you also get a safe and clean mixture free from the harsh effects of parabens, sulfates, aluminum, phthalates, and formaldehyde. Whatever hairstyle you feel like making, this spray will keep it under control and let you flaunt your hairdo with grace. The tempting smell is not overpowering enough to irritate you or so faint that it gets lost in your dreamy locks.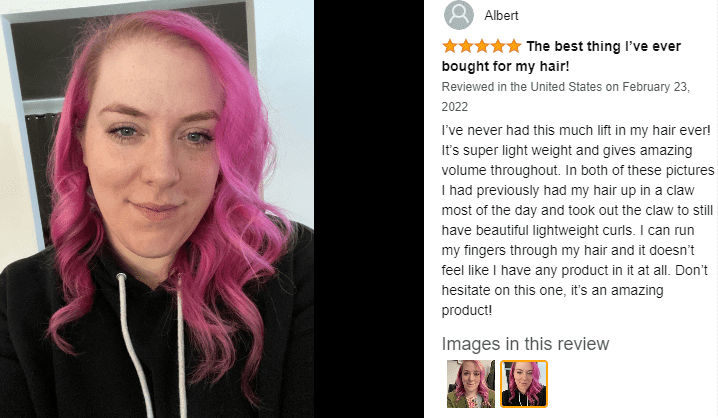 This hair spray can style your hair against the wind and humidity. The formula is weightless and specially crafted for fine hair. While everything about this spray stands out, not all users will like its musty scent.
Alterna Caviar Anti-Aging Professional Styling Working Hair Spray
If you can't deal with rough, dull-looking hair anymore, this is a sign that your hairspray choices need to be updated! And you should have the hair spray from Alterna Caviar to mend your locks right! The hero quality of this hair spray lies in its smell which comes from its powerhouse ingredients like Flex-strength complex, caviar extract, sea silk, age-control complex, and enzyme therapy.
Alterna Caviar Professional Styling Working Hair Spray, 15.5 Fl Oz
Dry finish leaves strands brushable and touchable
Perfect for straight, wavy, curly, coiled and tightly coiled hair
Helps to prevent hair from premature aging
Spray all over for flexible hold and to tame flyaways
How To Use: Style hair as desired. Hold can 6 to 12 inches away from hair and spray
This formula comes in contact in salons with the hands of professionals who like to use this lightweight yet touchable formula to add vibrance to their hair. The strengthening proteins nourish your hair from its dullness, and omega fatty acids repair it from within. Sea silk adds shine, undoes aging effects, and supports keratin production.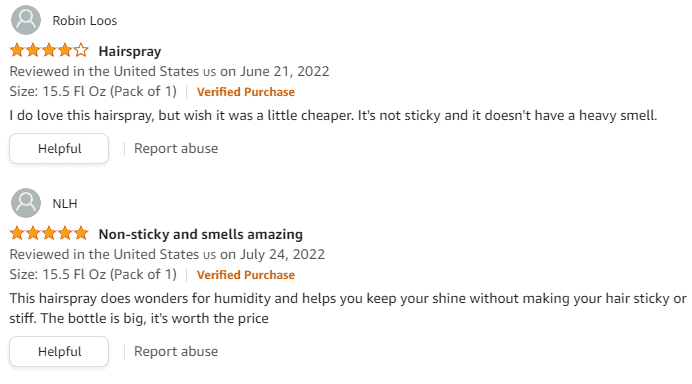 The best part of using this spray is it is suitable for straight, wavy, curly, coiled, and tightly coiled hai. While we love everything about this styling spray, there is one thing that users have yet to be able to agree on. The hold it provides to your hair is very lightweight and limits you from making braids or tight manes.
KMS HAIR PLAY Playable Texture
Your hair deserves extraordinary things, just like the KMS Hair Play Playable spray that adds dramatic volume, and a pliable finish to your hair, in addition to pleasing your senses. The sensational smell of the product takes its roots in the ingredient army of the formula, which consists of grape seed oil, vitamin E, and the wonderful and refreshing peppermint garnish.
These elements have potent properties and work hard to seal the moisture in your hair, prevent free radical damage, and bring in lots of relief from antioxidants. The grape seed oil has a hint of a nutty scent with faint undertones of sweetness. If you are a frizzy-haired girl, you will need this as it keeps your hair looking lively without weighing it down.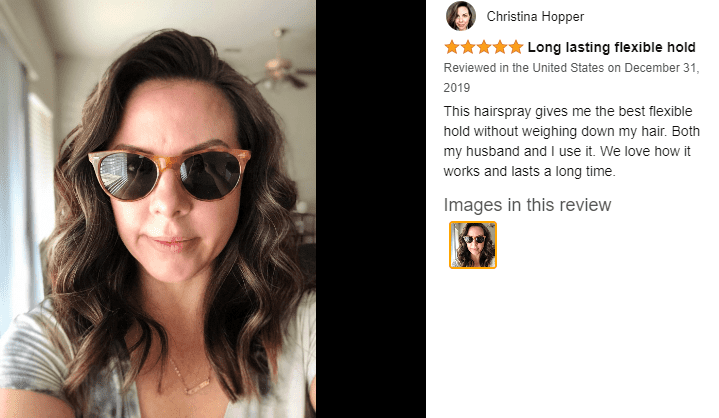 The overall hair spray features a scent of flowers and rich fruits, which is all you need to cheer up your mood for the whole week! Users have no complaints regarding this holy grail product, except that the product needs to be more watery and offer a firm hold.
R+Co Outerspace Flexible Hairspray
Haircare should not be limited, and this R+Co Outerspace Flexible Hairspray allows you to ditch all rules and regulations and escape to outer space! Infused with the nutritious goodness of Amphomer Polymer and provitamin B5, the spray offers flexible hold to your locks, give them a thickening effect, and also wards off the danger of heat styling.
Vitamin B5 acts as an excellent moisturizing agent, filling the gap in the conditioning treatment your hair should be naturally entitled to. The part which has got everyone drooling over this hair spray is its fragrance. The rosy-eyed formula prides itself on its scent of success from bergamot, wild fig, cyclamen, lotus flower, cedarwood, and tonka beans. You can layer this on your hair to see instant volume several times in a single day. This combination removes the stubbornness of your hair and allows it to enjoy some nourishment.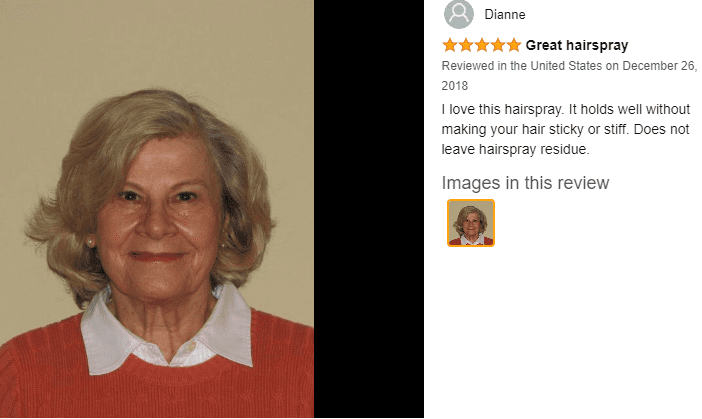 If you want to prevent the daunting task of your hair looking good, you can rely upon this edit! However, you might be disheartened, for the spray can sometimes make your hair feel heavy!
FAQs | Hairspray That Smells Good
Why does hairspray smell so bad?
Of all the hair products in the cosmetic world, hair sprays have earned the most an ugly reputation for their foul and pungent smell that makes you want to quit this beauty trend. This lousy rap is mainly because of all the different chemicals in these formulas that help make your hair silky and soft.
Can I put perfume in my hair?
Yes, you can put perfume on your hair if you want to gain any temporary benefits from a pleasant smell. However, it has the potential to damage your hair and bring you back to square one from all the haircare you have done. This is because hairsprays contain ethyl alcohol and heavy synthetic fragrances that dry your skin and hair and can cause long-term damage, such as breakage, split ends, and frizziness.
How can I make my hair smell nice naturally?
You can do it quickly if you are looking for a natural procedure to enliven up things on your head and feel some fragrance. Make sure you exfoliate correctly, and use rose water on wash days. Add some essential oils to your haircare regimen too. You can also soak your styling tools in solutions that smell good. Above all, you can spray your pillowcases and head wraps in DIY mists or concoctions from natural ingredients like coconut, lavender, jasmine, etc.
How long does hair mist last?
On a general note, the effect of the fragrance coming from hair mists or sprays can last anywhere between three to five hours on your hair. You can enjoy the impact even longer if your hair spray possesses solid aromatic ingredients.
What is the difference between hair mist and perfume?
A hair mist or spray has been specially designed to care for your hair alone. It is to give your locks a refreshing look when you cannot find time to wash your mane. They also help nourish and enrich your locks with moisture and improve manageability by taming unruliness. On the other hand, perfumes allow you to smell good and feel good. They can be used on your hair but compromise your health.
Does perfume last longer on hair?
Yes, it is strange, but if you notice carefully, you will be able to find that the smell of your perfume will last longer on your hair than it does on your body. So, you might consider using it if you want to.
Closure | Best Smelling Hairspray
Hair is love, and we get that! But today, with so many options swimming in the industry, hair care fame has come down to a low. To prevent swearing the trend off for good, you must realize the importance of investing in good products, as they can make or break hair such as a good haircare range or a heat protectant to avoid damage. And no one would want the latter, as most of us are already stuck with the dilemma of hair fall!
Just when you thought you were done using hair sprays as they have brought nothing more than misery, we give you 11 cool ideas of Hairspray That Smells Good and works like magic on your thirsty locks.
These hair spray options pamper your senses and hair as nicely as they work. Their formulations speak of pure nourishment to turn back the clock on your locks and embrace their health. Get your hair to break up with its disobedience and flyaways with these hot-shot lovelies that claim to have it all to lock your hairstyle in place. Hair care has always been our priority, and if it is yours too, you should get busy adding these to your list! With these options tucked away in your vanity, all hair stylists can focus all their attention on their hair for good!
Marilyn's deep interest in fashion, beauty, and lifestyle has led her to pursue a fulfilling career as a freelance writer and blogger. With her bachelor's degree in fashion design from the Fashion Institute of Technology, she has developed a keen eye for style and trends, making her well-equipped to offer valuable insights into the latest fashion and beauty trends.