Rapunzel-like locks are a delicacy to the eyes, be it the timeless beauty of Marilyn Monroe, Billie Eilish, Gigi Hadid, or the too-close episode of Kendall Jenner, who almost came near to look lighter. Now that everyone's gone blonde, we can finally sit down to discuss how to keep your bleached hair bleached. Using hair styling tools is the new cool because nothing is more appealing than a dense and fluffy blowout, right? 
If you have ignored all the haircare tips from your hairstylists, a chop-chop session of those long tresses are bound to happen because you don't want your broomstick-kind hair to be papped or made into a meme, right?
This makes introducing heat protectants a very critical part of your beauty regimen. Even if you are sincere and follow your haircare ritual wholeheartedly, the killing weather splashes its humidity on your bouncy hair and steals away all the remaining moisture.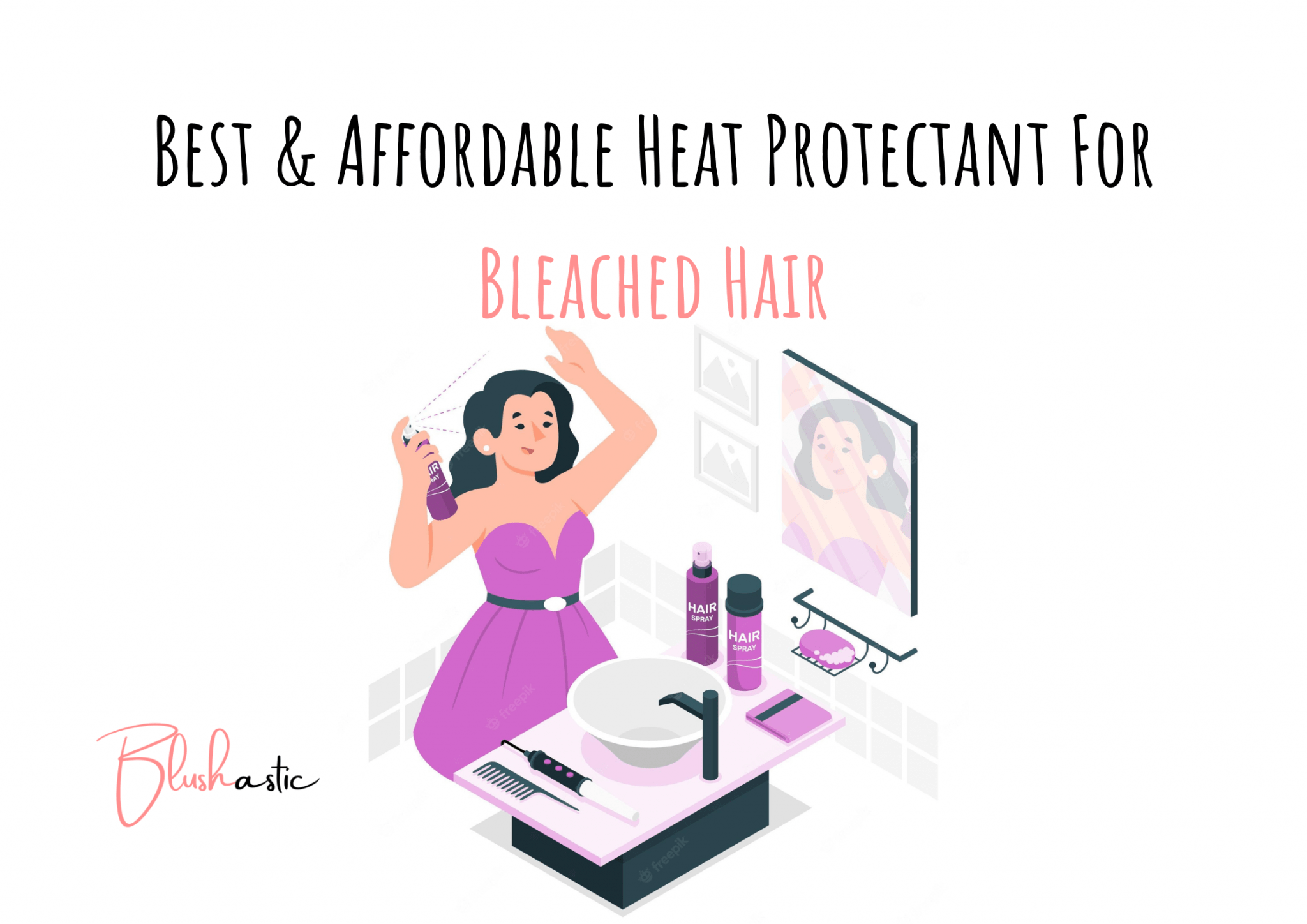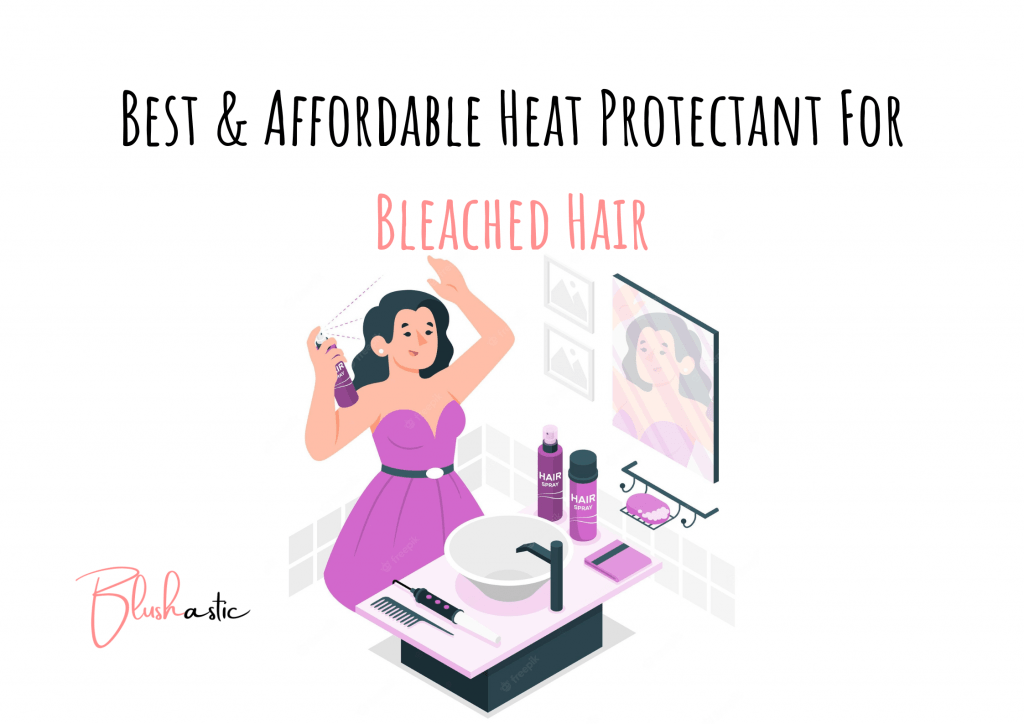 Apart from this, the control-freak urge to have your hair look perfect for sevens days at different gatherings has its share of concerns. Women will understand this! Back-to-back styling damages your strands, and it all comes in a final blow one day, leading to a clump of hair in your brush or just lifeless-looking hair! To prevent this scary encounter, we would love it if you looked like a creamy blonde for all 365 days without wearing a wig! So we bring you a box full of goodies! 
We have gathered super nourishing products that won't make you look sorted without making your bleached locks fall out! This guide to find the Best Heat Protectant For Bleached Hair will do your strands the utmost justice. (don't worry, we have kept the budget in mind!)
Best Heat Protectant For Bleached Hair 
Just like you would like your man to have certain qualities, the Best Heat Protectant Spray is likely to do you more suitable if you come through its list of requisites! There are three things you need to get into your basket, whatsoever. First, a good formula, second, nourishing ingredients, and third, the highest protection it can offer against heat. If you have fine hair, sprays are no harm.
However, serum or creme is the right pick if you have dangling coils or coarse hair. Look for healing ingredients that are a complete package of nourishment and moisture, like argan oil, shea butter, etc. They help in undoing the damage done and restoring your healthy-looking mane. 
Also, your choice of heat protectant should be able to withstand heat up to around 450°F. Say no to the frazzling of your hair with these top-rated thermal hair protectors given below, which are all about getting lustrous, luxurious, and luscious-depth hair!
CHI 44 Iron Guard Thermal Protection Spray
Bleaching your hair blonde can give you a compelling feminine feeling. Other bland colors, like a brunette or a redhead, won't. Moreover, if you are a blow-dry addict, you might also need to be careful of other things! The CHI 44 Iron Guard Thermal Protection Spray is here to melt all your bleached hair woes! A unique 44 Iron Guard technology is incorporated into its formula, ensuring it treats all kinds of hair correctly!
Sale
CHI 44 Iron Guard Thermal Protection Spray, Clear, 8 Fl Oz
Contains an easy brush glide formula that is an ideal styling tool for all your smooth and sleek styles
It gives you superior heat protection for your hair
Suitable for all hair types
Iron Guard Thermal Protection Spray was launched by the design house of CHI
It is recommended for casual wear.
The thermal protection system is infused with many vital vitamins and proteins that help seal the moisture within your cuticles and give them the necessary nourishment. This makes them more potent and leaves your hair pampered as it should be! So give your hair a break from all the constant styling. Users said they are sure this heat protectant is worthy of becoming your weekend muse for the next quarter! 
Perks 
Easy brush glide formula 

Free of parabens, sulfates 

Weightless formula, and does not have a build-up

Enriched with vitamins and proteins 

Offers protection against thermal damage 

Compliments all kinds of hair types

Users can use the formula for both men and women 

Keratin helps maintain hair strength 

Panthenol and jojoba oil deeply conditions 

It helps infuse a natural shine to your locks 

It has over 39k reviews on Amazon

Recommended by many hair stylists 

Seals cuticles with moisture 

Nourishes hair front he inside-out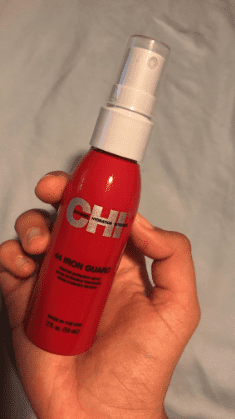 Drawbacks 
It makes hair sticky and causes friction, which could lead to damage. 
HSI PROFESSIONAL Argan Oil Heat Protector
If you are one of those girls who loves bleaching their hair, trust me, your locks have gone through a lot! You need something extra to revive their dullness to give them the rejuvenation they need. It looks like the Argan Oil Heat Protector from HSI Professional claims to do just that for your hair! Their formula is a weightless mist with highly concentrated antioxidant-rich argan oil and shine-boosting vitamins. Argan oil is nourished, making it an excellent option for your lovely locks.
HSI PROFESSIONAL Argan Oil Heat Protector | Protect up to 450º F from Flat Irons
EXTREME HAIR PROTECTANT: Protect hair from heat exposure up to 450º F. HSI's argan oil hair heat protectant is a weightless mist to be used before styling with flat irons, blow dryers & curling wands. Style safely and worry free!
LEAVE-IN CONDITIONER: This light thermal protection spray can be also used as a leave in conditioning serum. Get smooth, hydrated, frizz-free hair that's healthier than ever before.
PROUDLY MADE IN THE USA: Ensuring you get a premium quality high grade hair oil Infused with highly concentrated antioxidant-rich argan oil and shine-boosting vitamins. Not tested on animals.
SUITABLE FOR ALL HAIR TYPES: For Natural hair and Human hair extensions.
MILD FORMULA: Sulfate-free, phosphate-free and paraben-free, Color-safe.
Having garnered over 44k reviews on Amazon, the product offers protection from heat up to 450 degrees F. the anti-fizz formula can also act like a leave-in conditioner and deliver healthy-looking hair. Experts have broken down that it helps unveil all your hair's exhaustion and that makes it one of the best hair serum for bleached hair. Make notes. As long as you have this heat protector to rely upon, your hair is in good hands! 
Perks 
Protection up to 450º F from Flat Irons

Eliminates frizziness 

Weightless mist is suitable for all hair types

Infused with antioxidants and vitamins 

Boosts natural shine and luster 

It can be used as a leave-in conditioning serum

Offers ample hydration

Effortlessly detangles 

It makes your tresses smooth and silky

Users can use this heat protectant for color-treated hair too

Free of

sulfates, parabens, and phosphate

Maintains a healthy-looking hair 

You can use it on both natural hair, and human hair extensions 

Speeds up drying time

It offers a nourishing protective barrier against styling tools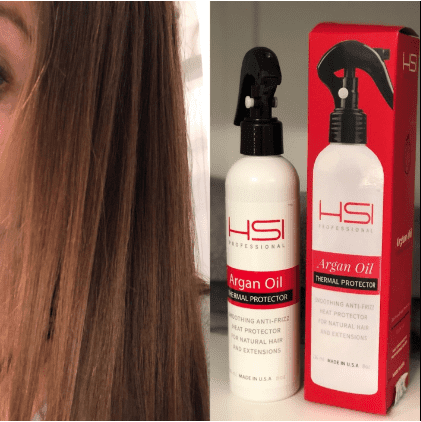 Drawbacks 
It has got a very overpowering odor, which users may dislike.  
L'Oreal Paris Elvive Total Repair 5 Protein Recharge Leave-In Conditioner Treatment and Heat
Protectant 
Knock knock. Who's there? – Bleached hair! Moisture is the essential need of the hour if you have gone through the Bellie EILISH trend, and we don't blame you! The Elvive haircare range by Loreal Paris has yet another product available but this time it's a heat protectant. The Elvive Total Repair 5 Protein Recharge from Loreal is a dynamic duo of a leave-in conditioner treatment and a heat protectant. You won't be revisiting the drugstore for a while! The formula is a sensational blend of almond oil and silk proteins that primarily target five unique problems – weak, fried, brittle, tangled, and split-ends.
Sale
L'Oreal Paris Elvive Total Repair 5 Protein Recharge Leave In Conditioner Treatment and Heat Protectant, 5.1 Ounce
Hair Protein Treatment with Heat Protectant: L'Oreal Paris Elvive Total Repair 5 Protein Recharge leave in conditioner is formulated for stronger, smoother, healthy hair. Boosts hair strength, flexibility, and protects against damage and breakage
Nourishing, Caring Ingredients: This leave in conditioner is formulated with almond oil and protein to help protect against split ends, weak, brittle, dull, and dehydrated hair. An irresistible floral, creamy blend with juicy green notes
Silky, Healthier-Looking Hair: Elvive Total Repair 5 protects against 450 degree heat, delivering intense care without the weigh down. A hair-transforming conditioner leaving hair feeling light, stronger, supple and easy to style
Custom Hair Solutions: From treatments, masks and serums to leave-in conditioners and frizz-defying shampoos and conditioners, we've got what you need
L'Oreal Paris Innovation: We are a total beauty care company that combines the latest in technology with the highest in quality for the ultimate in hair color, hair care, hair style, skin care and cosmetics
The product has turned out to be the go-to solution for many hair enthusiasts, as they claim the formula has helped them get those soft, silky tresses back! You are free to use your hot styling tools, be it a curling iron, or a straightener, as it offers defense from heat up to 450 degrees F. just make sure you bathe your locks in this rich, creamy formula, and your bleached hair will thank you for it later. After all, who doesn't love a blonde?
Perks
Possesses a soft, creamy texture 

Protects hair against heat up to 450 degrees F

The formula is recharged with 5 proteins 

It contains caring ingredients like Argan Oil and proteins 

Adds a glossy shine 

Conditions hair to make it stronger 

Enhances smoothness of locks 

Very cost-effective option 

An irresistible flowery scent accompanies it 

Almond oil helps repair strands 

Opted by many professionals 

Fights signs like brittleness

It reinforces silkiness and nourishment 

Resolved tangles, and split-ends

Remedies weak strands and helps restore fried hair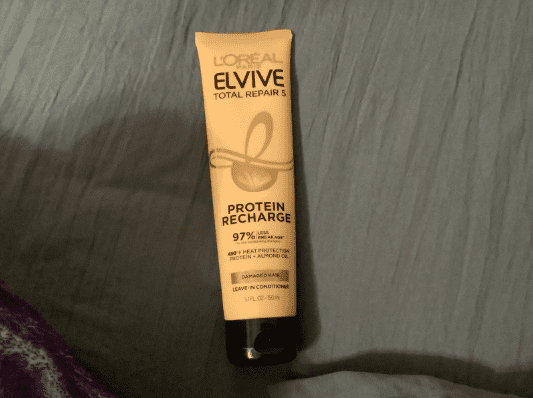 Drawbacks 
The leave-in conditioner weighs down hair and feels heavy. 
Cantu Thermal Shield Heat Protectant with Shea Butter
When we are trying to restore the hair's smoothness, shea butter deserves to get a big YES! Thankfully, we got our hands on one just on time! The Cantu Thermal Shield Heat Protectant with Shea Butter claims to give your hair gorgeous glory, no matter what kind of hair texture you have. The formula acts as a heat cover for your hair strands and creates a moisture barrier against all those styling tools you continuously mingle. It has shea butter, considered a holy grail ingredient for the haircare regime.
Cantu Thermal Shield Heat Protectant with Shea Butter, 5.1 fl oz (Packaging May Vary)
SHEA BUTTER SHIELD: moisture barrier help protect hair from damage caused by heated styling tools up to 425°F / 220°C
SMOOTHER STYLING: added hydration creates smoother results when using heated styling tools
TAME FLYAWAYS: creates light hold on styled hair
HAIR TYPES: great fit for relaxed, permed & color treated hair
CRUELTY-FREE: absolutely no testing on animals
African shea butter gives special attention to damaged locks and deeply conditions them. Why? So that you can get your luscious locks back without further compromising them. Bring back the moisture stolen by all those heat stylers, and flaunt that bouncy blowout with protection! Thus, it made it to the list of the Best Heat Protectant For Bleached Hair.
Perks 
It prevents damage caused by flat irons or other heating tools

Shields hair from heat

up to 425°F / 220°C

Infuses strands with sufficient moisture 

Calms down your unruly flyaways

It makes your hair touchably smooth

Shea butter infuses a protective barrier 

Perfect for color-treat, perm, or relaxed hair 

Penetrates strands with hydration properties 

Never been tested on animals 

Suitable for all hair textures and types

Adds an intense amount of nourishment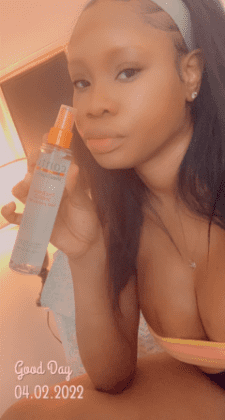 Drawbacks 
It can potentially make your hair messy.

Many products come out of the bottle at once, leading to wastage. 
Moroccanoil Perfect Defense Heat Protectant
We are still fascinated with styling down the lane of dryness, as it was the first day. While this fever has to stop, you can keep some pointers in mind so that you have locks to look forward to in the future! For example, using a good heat protectant like the revolutionary Moroccanoil Perfect Defense Heat Protectant will prevent you from spending much money on expensive cosmetic hair treatments. This formula is carefully designed with Argan Oil from the lands of Morocco, and it is a truckload of antioxidants, vitamins, and essential fatty acids.
Moroccanoil Perfect Defense, 2 oz
Weightless, no,hold spray blends seamlessly into any existing styling regimen to protect hair from hot tools.
English (Publication Language)
This lovely concoction has been relied upon for centuries. Add an extra dose of nourishment to your hair and skin. The formula not only offers protection but has vitamin B5 in it, which promotes a healthy vibe. If you want the tiredness to be gone from your locks in no time, the magic wand of the Moroccanoil Perfect Defense Heat Protectant will do tricks for you!
Perks 
Combats and protects bleached hair from heat up to 450 degrees F/230⁰C

Adapts into any styling regimen 

The formula does not contain parabens 

It features argan oil, which supplies nourishment 

Panthenol extracts help promote healthy-looking hair. 

Weightless formula 

Reverses the damaging effects of heat 

Rich in antioxidants and fatty acids 

Revives hair strands from their dullness 

It has a spicy amber and musk scent 

Trusted by a lot of makeup, and haircare experts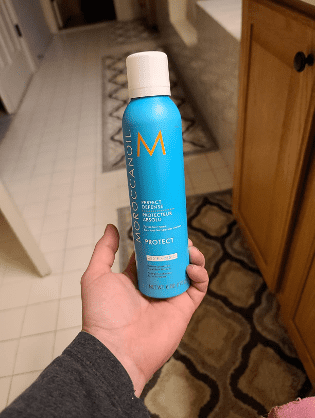 Drawbacks 
The formula feels very chalky when you put it in your hair.
L'Oréal Paris | H

eat Protection Spray for Bleached Hair
But first, hair, everything else can wait for later! But high temperatures from your favorite curling irons can take away all the fun and vibrancy from your locks, leaving them unattended and awful! We know you don't want that, so we brought a gift! The L'Oréal Paris Advanced Hairstyle Sleek It Iron Straight Heat Spray brings you the benefit of a long-lasting silkiness that will make your hair density look bouncy.
Sale
L'Oréal Paris Advanced Hairstyle Sleek It Iron Straight Heat Spray, 5.7 Ounce
Heat Protectant Spray: Get 3 day style with this lightweight heat protectant spray, specially formulated to offer 450 degree heat protection for any heat tool, calming frizz and sealing in shine
Thermal Protection: This lightweight spray blocks humidity to calm fly aways while conditioning for long lasting silky style; Spray it on damp or dry hair section by section as you style with your heat tool
Create Your Perfect Hairstyle: From classic sprays to the latest styling creams, we provide support for every hairstyle with products specially formulated for straightening, shine, volume, texture and curls
All Things Beauty: Keep your beauty stash stocked with the best; We have a variety of products to help you achieve any look, whether you need eye makeup for a killer cat eye or face makeup for a flawless complexion
L'Oreal Paris Beauty: A leading total beauty care company based in Paris, we offer innovative products and unique expertise from beauty experts in makeup, skin care, hair care, styling and hair color
Users said that they love its formula to condition their locks, as it compliments all textures of hair nicely. The nasty-free composition tames any signs of wildness and gives your tresses a rhythmic vibe it desperately needs. If you are looking for something more, then you should know that this spray also adds a glittery shine to your hair, so your days of dealing with dullness are gone! If you still have second thoughts, we hope you see the 56k reviews this product has on Amazon!
Perks
Available at a super affordable price

It has garnered over 56k reviews on Amazon itself

It helps in controlling frizziness 

Free of dye, aluminum, and fragrance 

It offers 450-degree heat protection against any styling tool

Seals in the luminous shine 

Matches all hair types 

Features an advanced Fibralock technology 

It helps in blocking humidity 

It does not leave behind any residue 

Creates a sleek look

Calms down unruly hair

Effects last up to three days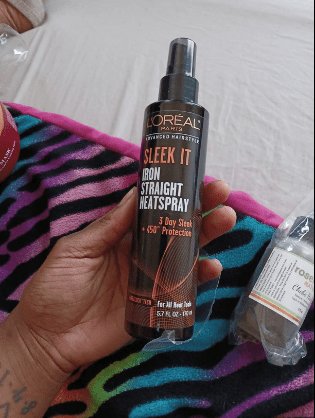 Drawbacks 
It has a strong scent.

It makes hair greasy faster than other heat protectants, so it may not be worth the hype. 
Kenra Platinum Blow-Dry Spray
If you are in the queue to take this darling home, you have finally got it all right! Reports revealed that users said if there's anything that understands the needs of your bleached hair better, then it is the Kenra Platinum Blow-Dry Spray. One of the primary benefits of using this spray is that it helps reduce your blow dry time by 50% so that you never have to show up late to your events. The platinum blow dry spray is infused with an exotic smell of rare ingredients like mango and water-flowering lily, thus, people consider it the Best Heat Protectant For Bleached Hair.
Sale
So if you have things for aromas as we do, this one will brew some magic. The weightless formula is perfect for your voluminous hair, as it will not weigh it down or feel uncomfortable. You get heat protection up to 428°F, so you are allowed to go back into the world of curling irons and whatnot. Just make sure you spritz the formula whenever you feel like you have some glamming up!
Perks 
It saves you a lot of blow-dry time 

Effortlessly detangles wind-up locks 

It offers intense thermal protection up to

428°F

It makes hair smoother and softer to touch

Lightweight formulation 

It does not weigh your hair down 

Free of mineral oil 

The formula fights the harsh effects of humidity for up to 20 hours

It minimizes the amount of frizziness 

Increases shine 

Suitable for medium to coarse hair type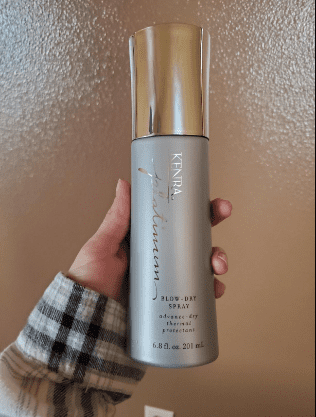 Drawbacks 
This may not work well with people with thin hair. 
Olaplex No.7 Bonding Oil
When it comes to hair, Olaplex seems to have higher authority than anyone else! And we agree. Hair and makeup almost go hand in hand. But if you wing that eyeliner wrong, you will dab some cotton and wipe it right away. However, you won't be so lucky if you color your hair wring. And even if you have been careful, you might want to steal some secrets on how to maintain them. Olaplex is here to give you all its assistance!
Olaplex No.7 Bonding Oil, 30 ml
Reinforces hair's moisture barrier
Deeply nourishes hair
Protects against humidity and color fading
450°F/232ºC Heat Protection
Color safe
The bonding oil is a potent formula and helps reinforce all unbroken and damaged ends. It makes our hair color more prominent like you edit a picture to elevate its vibrancy! It does not have gluten in its composition and helps rebuild and strengthen your hair structure. This prevents hair from shedding like leaves in Autumn and infuses an unmissable sheen to your strands! 
Perks 
Heals and repairs the damage done 

Suitable for all hair types 

Strengthens hair strands from within 

Boosts an unbeatable shine 

Dramatically elevates softness 

It adds vibrancy or vividness to your hair color

Delivers heat protection up to 450 degrees F/ 232 degrees C

Highly-concentrated formula

It helps minimize the curly texture of hair 

The weightless formula protects hair structure 

Provides a special UV protection 

Perfect for those who style daily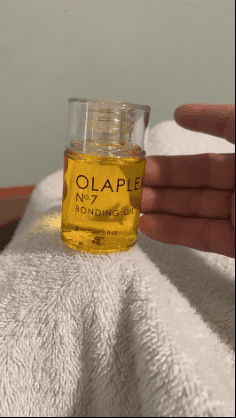 Drawbacks 
A bit expensive according to the quantity offered. 

It is very time-consuming to get the formula out of the bottle.
SheaMoisture Anti-Breakage Spray
What better boosts your hair's condition than adding shea butter? Known for its plethora of benefits to hair, and skin, shea butter Organic shea butter helps moisturize every inch of your strands with softness, suppleness, and moisture so that they look well fed! It helps them recover from the traumatic experience of curlers, and irons, which users seem to be obsessed with. The role of the black castor oil is equally important, as it forms a layer of protection around the hair strands to shield them from heat damage making it the Best Heat Protectant For Bleached Hair.
SheaMoisture Anti-Breakage Spray, Jamaican Black Castor Oil Heat Protectant with Shea Butter, 8 Fl Oz
SheaMoisture Strengthen and Restore Anti-Breakage Spray is blended with Fair Trade Organic Shea butter to moisturize and use as a hair detangler and heat protectant for natural hair
SheaMoisture detangler is blended with black castor oil, this natural hair spray creates a protective barrier around fragile strands and is also a great shine spray for hair
SheaMoisture Anti-Breakage spray instantly strengthens strands and reduces breakage by 70 percent, this anti humidity spray and curly hair spray provides nourishing hydration
Nutrient-rich Jamaican Black Castor Oil and certified organic Shea Butter blend in this hair detangler that shields and protects hair against the damaging effects of heat styling
This SheaMoisture detangler is a heat protection spray that revitalizes tresses, and smoothes split ends to leave hair looking healthy and well cared for
The formula is very forgiving and detangles your coarse locks in no time. Who said anything about hurting animals? The SheaMoisture Anti-Breakage Spray was established in 1912 and has been tried in their family for four generations. If you thought just regularly oiling your hair would vanish all the damage of having beached hair, your beauty routine is seriously incomplete without this one! 
Perks 
It contains organic shea butter, which helps in detangling 

Forms a protective sheet around fragile hair strands 

It adds a lot of shine 

Black castor oil prevents breakage by 70 percent 

Protects against damaging effects of using styling tools

Never been tested on animals 

Perfect for curly, damaged, and color-treated hair

Free of silicones, phthalates, mineral oil, sulfates, and parabens 

Loaded with proteins, vitamins, and minerals 

Encourages a healthy appearance of your locks 

Conditions of hair and scalp

Super easy to apply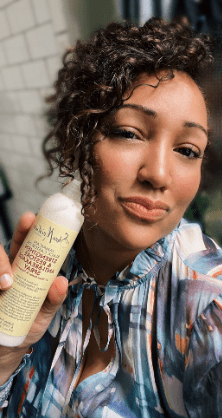 Drawbacks 
It may not do anything substantial for hair breakage.
Coconut Heat Protectant Spray For Hair
Users loved this one, and we think you will too! Enriched with an irresistible fragrance of coconut, the spray offers Heat Protection Up To 450ºF – from flat irons. If you have overheated your hair to the maximum extent, you will know it will require all the hydrating goodness this spray offers. It helps remedy the damage suffered by your locks and allows the coconut oil to heal your strands from the inside out. Beauty editors have finally spilled the secrets to maintaining lustrous-looking blonde hair that looks like it just walked off a spa-sesh!
Coconut Heat Protectant Spray For Hair – Flat Iron Thermal Heat Protection Up To 450ºF – Protector Spray For All Hair Types – Heat Defense Leave in Treatment - Prevents Frizz & Split Ends – 8.45fl.oz
Coconut Thermal Heat Protectant Spray - Hydrates dry and damaged hair, prevent split ends, frizz and static caused by styling and humidity. Revitalizes dull hair, adding body, volume and shine
Leave-in heat protection spray - Defends hair against damage caused by heated styling tools, blow drying, curling and straightening up to 230°C / 450°F heat for strong, smooth and healthy hair
Anti-static styling spray - Coconut-infused, moisturising styling spray conditions hair to reduce flyaway strands, stops frustrating knots and tangles caused by dry hair. Style, straighten and brush with ease
Fade protection formula - Scientifically-formulated Advanced Color Protect System shields hair from fading, locks in color for fresh and vibrant blonde, red and brunette shades
Versatile, multi-use treatment - COCONUT10 multi-use leave-in conditioner spray has 10 incredible benefits for the spray that really can do it all
They reveal that using a suitable heat spray like this one keeps away the harmful effects of static, blocks humidity, and eases your tangles to flow smoothly. The formula has no nasties and has not been tested on animals. And, if you ever feel like waving goodbye to frizziness, you know where to find us!
Perks 
It helps combat the harsh effects of split ends 

Diminishes frizziness 

Remedies effects of static, caused by humidity, or styling 

Enriches dry and coarse hair with hydration 

Reduces hair breakage 

It helps get rid of tangles 

Free of SLS, and paraben 

Cruelty-free composition, recyclable 

Defends hair against heat up to 230°C / 450°F

It eliminates dullness and boosts shine 

Elevates fuller-looking density 

Offers 10 different benefits 

It uses a

Scientifically-formulated Advanced Color Protect System. 

Shields hair from color fading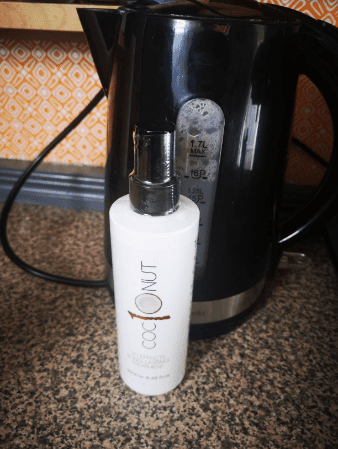 Drawbacks 
The consistency is very thick

It weighs down hair and may feel a bit oily afterward. 
Heat Protectant Spray with Argan Oil – Professional Grade Thermal Protector
You might have gotten a hint till now of why beauty companies are obsessed with putting argan oil in haircare regimens. Simple, they want to help you in your quest to get those silky locks back! So if you have been using too many styling tools that suck the life out of your bleached hair, you might want to pause while we come up with solutions! This Heat Protectant Spray with Argan Oil has a reputation as a Professional-Grade Thermal Protector that claims to reverse the damage and tame your flyaways.
Sale
Arvazallia Heat Protectant Spray with Argan Oil - Professional Grade Thermal Protector, Leave-in Conditioner, Anti-frizz, and Shine Spray
Professional Grade Heat Protectant that shields and protects your hair from damage caused by flat irons , curling irons, hair dryers , and other heat styling and drying tools
Utilizes an Advanced Lightweight Two Layer Protection Technology that penetrates your hair follicles to repair existing hair damage while also preventing breakage and split ends
Argan Oil infused formulation Moisturizes, Conditions, and Transforms the texture of your hair leaving it with a Soft, Silky, and Smooth finish with a lasting Glimmering Shine
Contains highly effective Anti frizz and detangling agents to help eliminate frizz and improve the flexibility and manageability of your hair. Effective on all hair types including natural hair, permed hair, wigs , and extensions
Formulated with the Arvazallia signature fragrance it leaves your hair refreshed and smelling amazing. Specially formulated to work together with other Arvazallia Professional Series Hair Treatments including the Premium Argan Oil Hair Treatment , Hydrating Argan Oil Hair Mask , Fortifying Protein Hair Mask, Advanced Hair Repair System, Ultra Curl Defining Cream and the Advanced Color Care System
The formula hydrates your strands with nourishing ingredients and helps you get through all the traps of brittleness and knots you get your hair into. It ensures your roots are not irritated and clear from unnecessary breakage. So next time you feel like walking down the road with your bleached mane, all pampered and treated, don't forget to send us selfies! That clearly makes it the Best Heat Protectant For Bleached Hair.
Perks 
It is a professional-grade thermal protector 

Cuts down signs of frizziness 

It offers a splurge of hydrating benefits 

Suits all hair types, be it

Curly, Chemically Treated, Damaged, or any other.

It acquires a mesmerizing scent of

Arvazallia.

Protects hair from damage caused by heat styling tools

Repairs existing damage 

Nurtures hair to prevent breakage 

It Prevents split ends 

It deeply penetrates hair follicles for better action 

Adds a lasting shine 

It refreshes the look of your hair 

It helps promote flexibility and manageability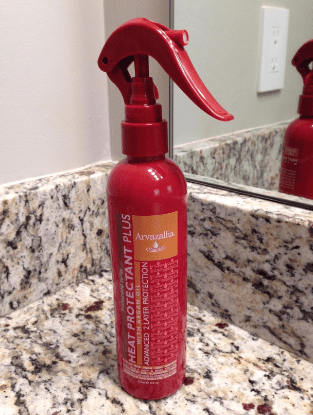 Drawbacks 
It dries out your hair and makes it brittle. 
FAQs | Best Heat Protectant For Bleached Hair
What is a good heat protectant for blonde hair?
Blondies will be happy to know that investing in the Kérastase Blond Absolu Cicaplasme Hair Primer will be worthwhile. The heat protectant serum is infused with a boost of ripe antioxidants that allow your hair to heal from all sides.
The formula quickly combines all the damaged parts of the hair fiber and makes your locks touchably smooth. Hyaluronic acid strengthens the cuticles and offers lightness to your locks so that you get a stunning blonde finish. Not yet settled? Here's a complete list of the 11 Best Heat Protectant For Blonde Hair.
What is the best professional heat protectant for hair?
The Living Proof Restore Instant Protection Protective Styling Hairspray, Kerastase Nutritive Heat Protecting Leave-In Treatment For Dry Hair, Biolage Styling Thermal Active Spray, Alterna Caviar Professional Styling Perfect Iron Spray, and the Mizani Miracle Milk are some of the best professional heat protectants you could use for your hair. Other products like the Moroccanoil Perfect Defense Heat Protectant and Aveda Damage Remedy Daily Hair Repair also do a pretty good job, as reported by users. 
What is the best heat protectant for dyed hair?
If you want to preserve your recently dyed hair for a more extended period, we have some options that will do you right. The Color Wow Dream Coat Supernatural Spray, Olaplex No.6, Kenra Platinum Blow-Dry Spray, and the IGK Sold Out Curl Priming Basecoat Spray are some of them which will offer nourishment and prevent your hair from breaking. 
Does heat still damage hair with heat protectant?
Users should remember that heat protectants do not wholly vanish the damage or block it from happening. They can only minimize its effect on your hair. This is why some of them are designed to withstand very high temperatures. If you continue styling them with hot tools and experience brittleness, or straw-like hair, make sure you get your hair some moisturizing therapy. If you don't use a heat protectant the heat can also cause graying of fragile hair that needs to be covered.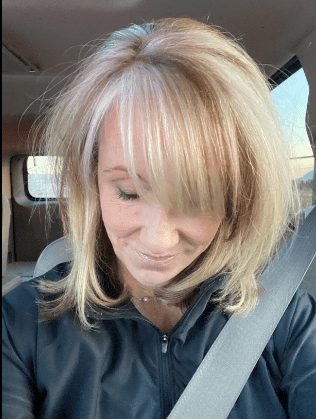 Is the Living Proof Heat Protectant good?
The silicone-free formula is weightless on your hair and primarily focuses on protecting your hair against heat damage. It helps boost hair manageability and shine and allows hair to stay clean for longer. The product is top-rated among influencers who like to use it for their pure formula, free from SLES and SLS, parabens, phthalates, and gluten. It is also a cruelty-free composition and can be used on damp or dry hair. 
Do you let heat protectants dry before curling?
It is advisable to wait patiently for at least five minutes until the formula completely dries up. If you have thicker and coarse hair, you can wait a bit more, as it will give you a more defined, glamorous curling session. 
Closure 
Revamping up your hair has been easier, thanks to heat styling tools! Even if you are having a bad hair day, some powder shampoo and a good blowout will make you look fresher than the rest! But we get into this addiction too much, and by the time we realize, half of our volume is already RIP! So before that luxurious and bushy mane goes MIA, you need to consider your last resort – heat protectants.
And not just any heat protectants. You must experiment and finds out what works for your hair best so that you don't end up cursing the fault in your stars. Luckily, we know you are a busy girl, so we rounded up these wallet-friendly opinions for your hair. 
Constant brush-up with heat makes your strands delicate, just like your heart! These edits will cater to your heart and look after its needs in all the ways there are. They pamper it post-damage and remove all the ugly brassiness from your precious tresses! So, brace yourselves, for it's time to tap into healthy habits! 
Rebecca is a skilled writer with a passion for makeup and skincare. With years of experience in the beauty industry, she has a deep understanding of the latest trends and products and a talent for creating engaging content that resonates with her readers. Whether she's writing about the latest skincare products or sharing her favorite makeup tips, Rebecca's writing is always informative, entertaining, and inspiring.