Can't seem to stop your precious eyelashes from falling out while removing makeup? While this may seem to be the end of the world for many women, after reading Nourishlash reviews, we may be able to change your mind. The widespread Nourishlash growth serum has become a must-have in their wishlist because of its tell-tale benefits. Infused with the goodness of ingredients serving multiple uses, the brand has captivated the tip of people's lips.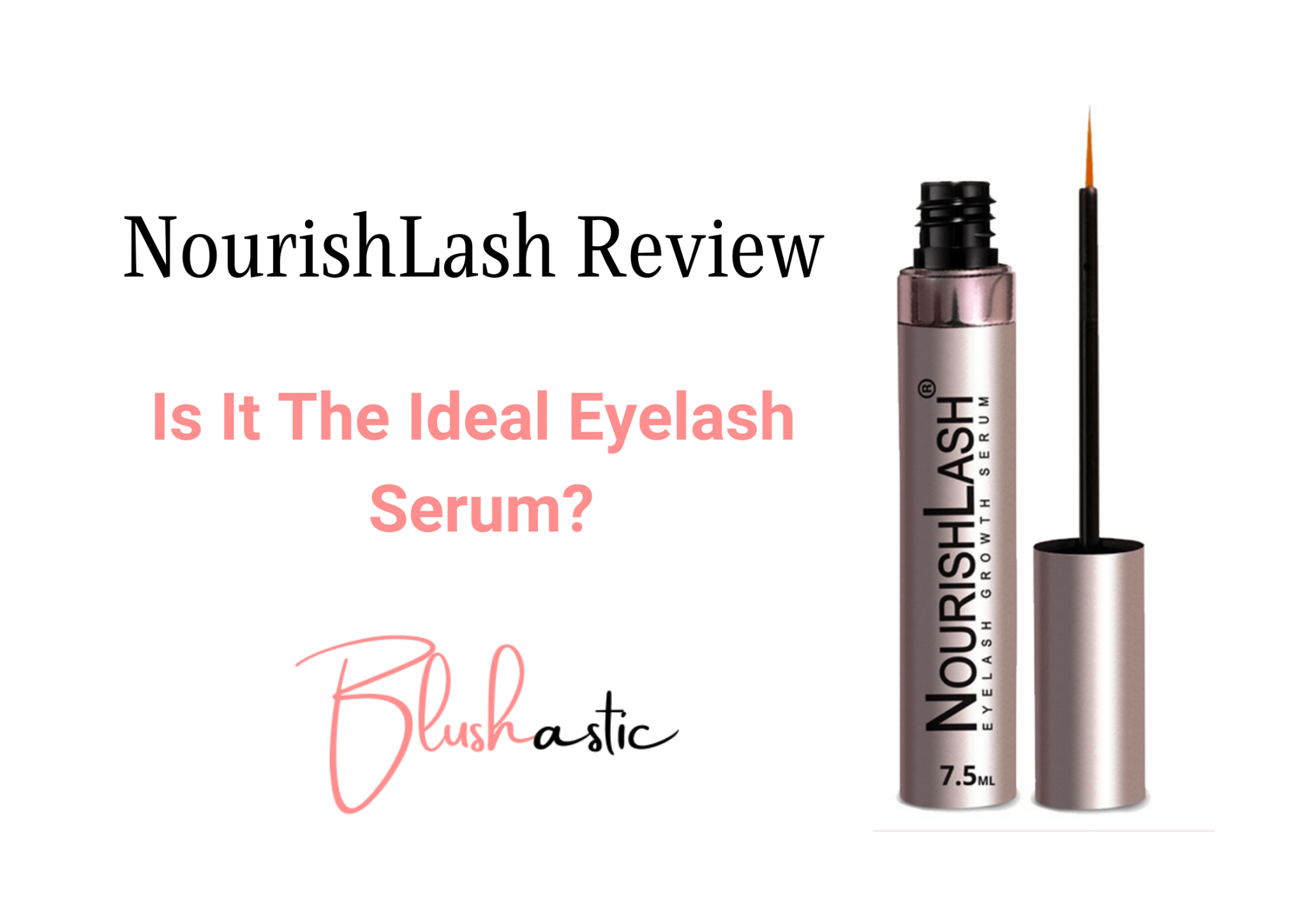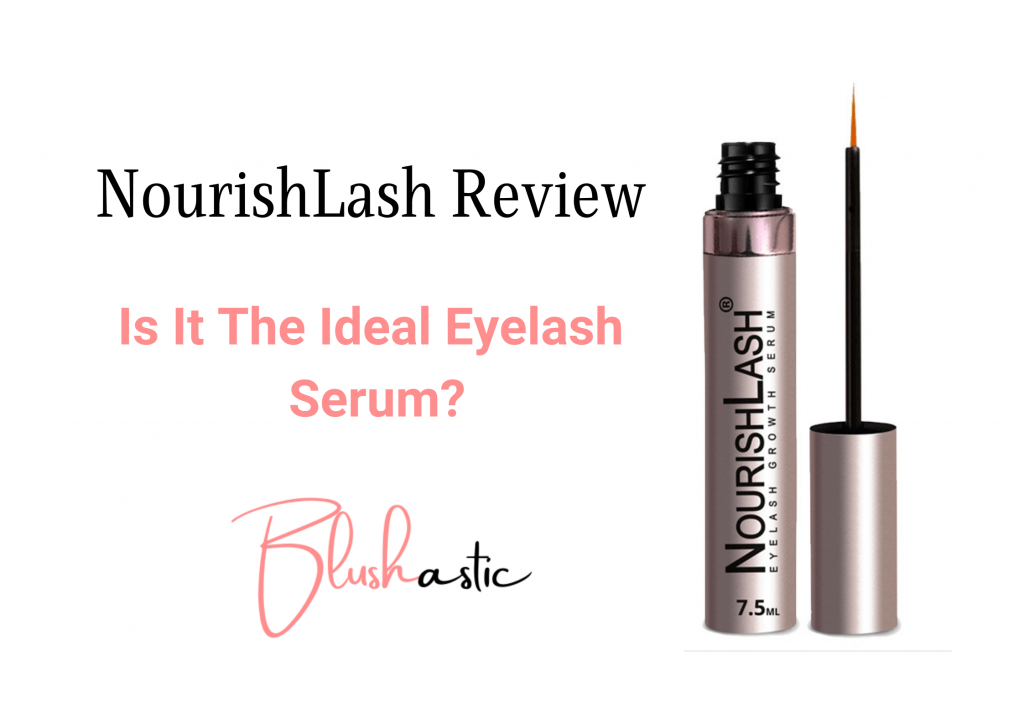 To get those fuller-looking attractive lashes, all you need is to show them a little love! Evidently, Nourishlash has the ability to deliver you with eyelashes that are more dramatic than your Mom. Haha! Do we have enough proof to support this theory? Let us dig deep to uncover this secret.
See Also: No 7 Line Correcting Booster Serum Review | A Genuine 2022 Report
Nourishlash Reviews | An Unbiased Report
Eyelashes have a different story altogether. They endure a lot of your drama. Your mascara, that extra black kohl, that constant scrubbing to get them off, and of course, tears! Thankfully, Nourishlash can be the ultimate best friend of your eyelashes with their intense care. Longer and plush-looking lashes are a secret to amp up your beauty, and this brand makes sure to deliver it to you!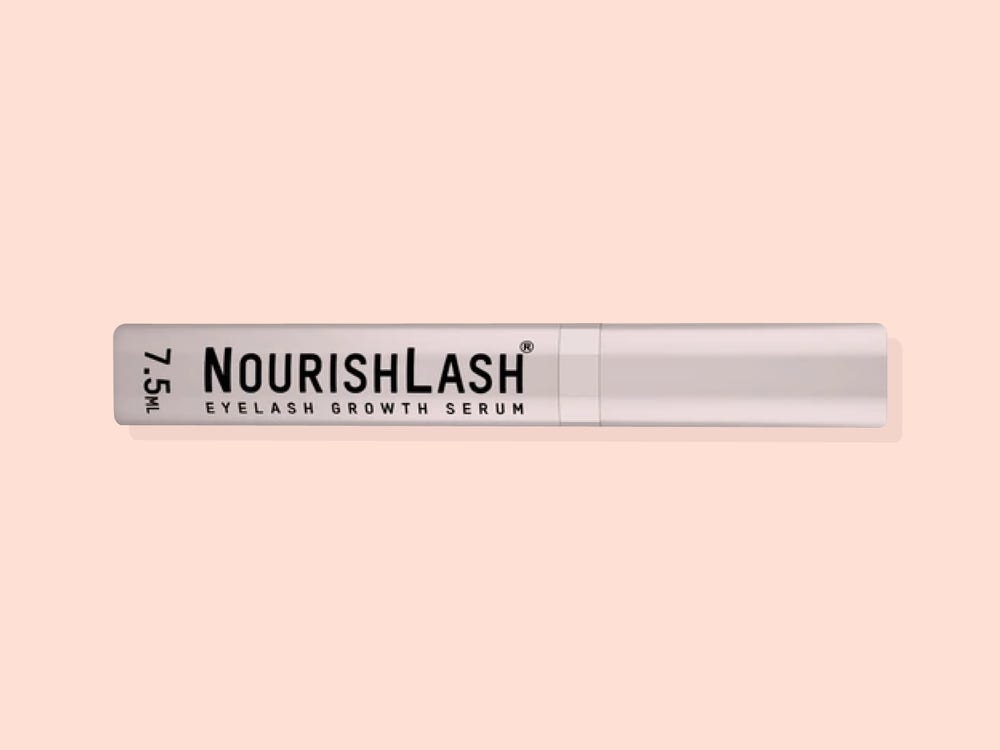 Nourish lash growth serum reviews were impeccable. Nourishlash is created with an advanced formula that helps enhance the health of the lash follicles, thereby strengthening the lashes and preventing them from breaking. It naturally boosts the follicles and clears out any left dead cells. Our leftover makeup usually unknowingly accumulates at the base of our lashes and causes them to lose their shine, making them thin.  
Benefits | Nourishlash
Provides intense hydration 

Strengthens lashes 

Promotes thicker lashes

Repairs damage done

Prevents eyelash fallout

It nourishes them and prevents thinning

Glossy looking eyelashes

Increase in length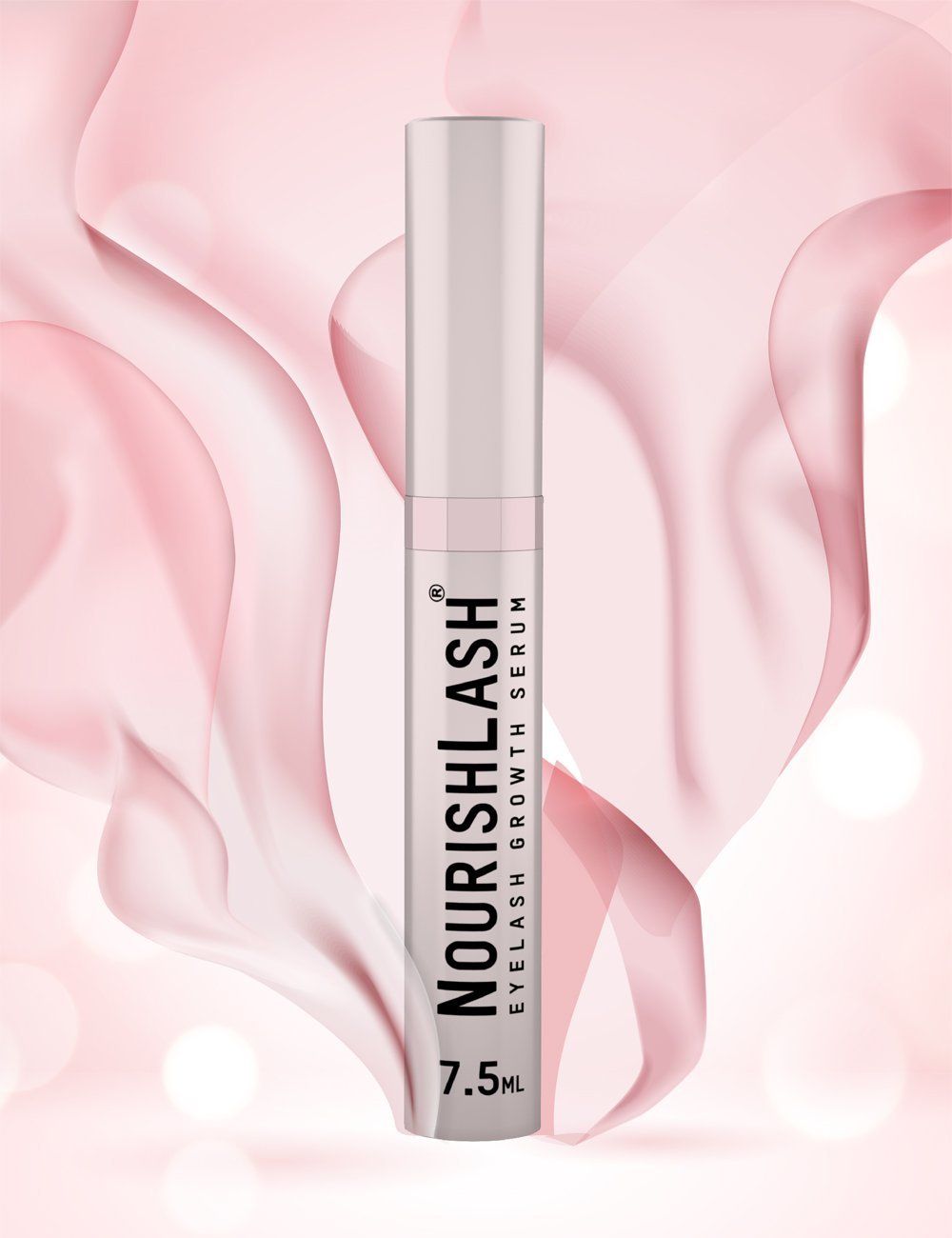 Drawbacks
Causes itching.
Redness
It causes eye dryness.
Irritates the eyelids
Darkens skin
It can cause blindness if accidentally got in the eyes.
Ingredients may cause allergic reactions in some people.

Leaves clumps

Extremely dry
Nourishlash | Key Ingredients 
Peptide complex
Primarily directed towards enhancing the lashes, these peptides come with many splurging benefits. They help make the lashes longer, thicker thereby making them look plush. It promises you a rise in eyelash density in just two weeks. 
Biotin
Popularly known as Vitamin B7, Biotin is preferred by many for its beneficial properties. It has the ability to strengthen your skin, hair, and nails by providing them with nourishment. It supports the growth of lashes and prevents them from thinning or breaking.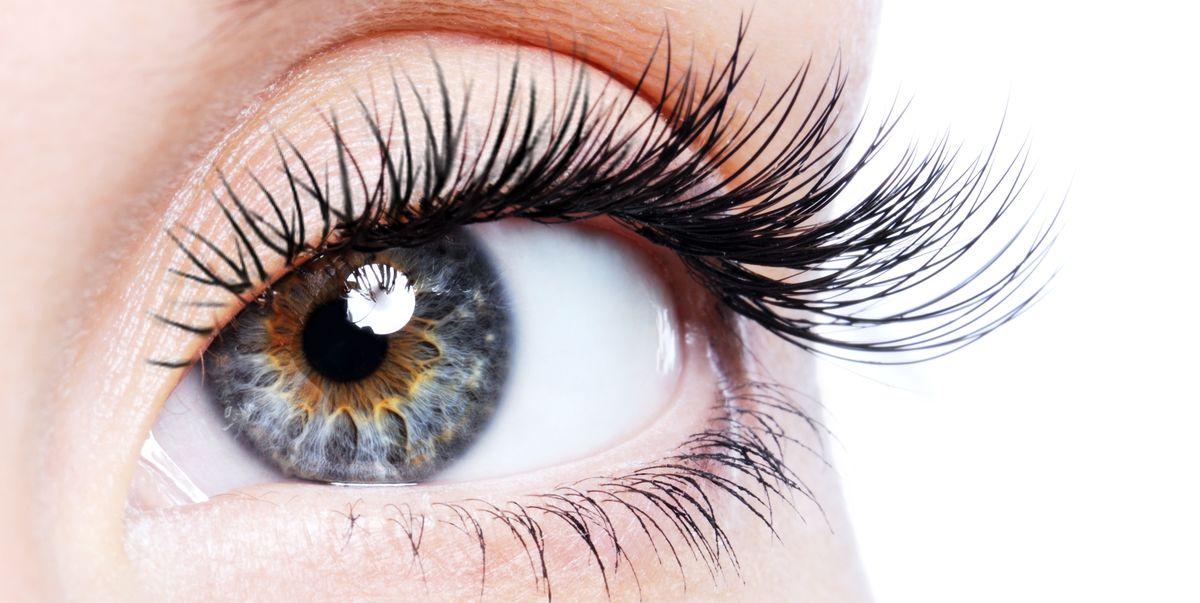 Calcium pantothenate
Calcium pantothenate possesses specific characteristics which help cleanse the unwanted dirt and the dead cells in the eyelash follicles. These are generally the reason behind preventing the growth of lashes. 
Panthenol
Provatimanis like Panthenol are solely concerned with amplifying the health of the lashes, stimulating them to grow, and giving them a new luster. 
Green tea
The Camellia sinensis leaf extract is an oil obtained from tea leaves by processing them. It serves multiple skin benefits like reducing anti-aging signs and protecting it against pollution. It also aids the skin by providing it with hydration, repairing the damage caused by inflammation, and helps in clearing acne.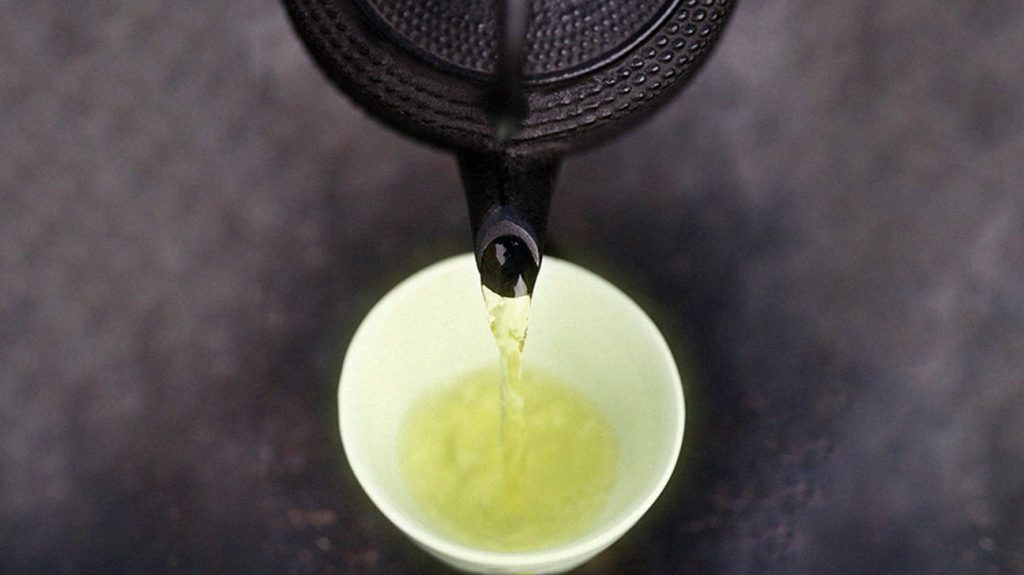 Red clover
The Trifolium pratense flower extract is obtained from this plant and plays a vital role in strengthening the lashes. This extract acts as an agent which protects the lashes from weakening or further damage. 
Grape stem cells
These contain the Vitis vinifera fruit cell extract derived from red grapes found in France. Many luxury beauty brands consist of grape stem cells as the main ingredient. Also, they are known for their anti-aging properties and promoting healthier lashes. They also prevent falling out of the lashes.
Alternatives for Nourishlash 
While Nourishlash may be the buzzing bee in the market, many Nourishlash bad reviews are circulating. Thus, listed below are some promising alternatives of the reputable brand. Let us take a peep below.  
GrandeLASH-MD Lash Enhancing Serum
Tested by Ophthalmologists, this award-winning serum is a perfect blend of essential vitamins, antioxidants, and hyaluronic acid. They cook up their magic and promise with naturally thicker-looking lashes in just 4-6 weeks. It's completely water-based, making it easier to be used in makeup. The Hyaluronic acid present rejuvenates your eyelashes, preventing further damage and nourishing them.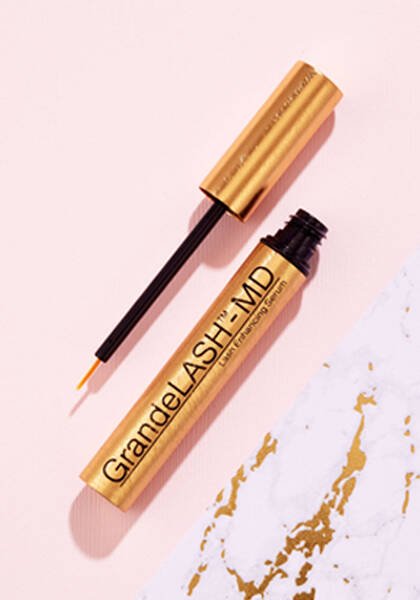 Grande Cosmetics GrandeLASH-MD Lash Enhancing Serum bagged the "Best Lash Treatment" award in 2019. The serum prevents thinning of your lashes and improves its health to a great extent. 
Benefits
Promotes growth of eyelashes 

Thicker eyelashes 

Nourishes with hydration

Pauses breakage and makes them strong

Made from natural sources like chamomile flowers and roots of ginseng

Hyaluronic acid conditions eyelashes gently

Vitamin E enhances the health of lash follicles

Longer and healthier lashes 
Premium Eyelash Growth Serum and Eyebrow Enhancer 
With their powerful and advanced formula, this premium eyelash growth serum by VieBeauti makes sure to leave you with eyes that look alluring. The serum accentuates the lashes' length and strengthens them against damage. They magically charge up your lash roots from within, relieving you of fragile and brittle lashes in just two weeks. The serum is infused with essential nutrients and does wonder to your eyelashes and brows. 

There are nourishing amino acids present, which are concerned with stimulating the circulation of blood vessels around your eyes. Arginine hydrates your existing follicles, awakening their inner beauty. They look healthier, dramatic, and can make anyone go aww-mazing! Your eyes are ready to dazzle everywhere you go. 
Benefits
Nutritional boost to eyelashes 

Thicker and bolder lashes

Deep hydration 

Promotes growth

Stronger lashes 

Reverses brittleness making them supple

Shiny eyelashes 

Suitable to all skin types
Sale
Premium Eyelash Serum by VieBeauti, Lash Boosting Serum for Longer, Fuller Thicker Looking Lashes (3ML), (Packaging May Vary)
LENGTHEN AND STRENGTHEN your eyelashes to achieve alluring eyes naturally. Our nourishing eyelash serum promotes bold, dramatic-looking eyes in as little as 3-5 weeks. This advanced formula eyelash serum provides a magical boost to thin, sparse, and brittle lashes.
POWERFUL AMINO ACIDS allows patchy lash lines to be filled in so they look lush and healthy.
RICH IN NUTRIENTS to boost and volume, VieBeauti Eyelash Serum works wonders on the littlest of lashes. As an added benefit, arginine helps hydrate hairs to resolve brittleness and make them stronger. With fuller and more dramatic-looking lashes, you can say goodbye to uncomfortable fake eyelashes.
GENTLE FORMULATION is safe to use on delicate tissues along the lash line. Botanically derived ingredients infuse sheen and luster without tell-tale redness and irritation. VieBeauti can be used in the mornings and evenings.
EASY TO APPLY with its own fine-tip wand, VieBeauti Eyelash Serum goes on in the same way as your favorite eyeliner. Moving from the inner corner of your eye to the outer corner, simply brush on a thin layer at the root lines for denser-looking lashes.
Maybelline Lash Sensational Boosting Eyelash Serum 
Especially fawned over by professionals, the Maybelline Lash Sensational Boosting Eyelash Serum nourishes your eyelashes deeply from the roots. The serum is formulated with the goodness of pro-vitamin B5 and arginine, leaving lashes that are lustrous and hard to ignore! This beauty save sure to capture all your lashes and makes them softer than before. The world's number 1 makeup brand swears to enhance your eyelashes, making them look flawless.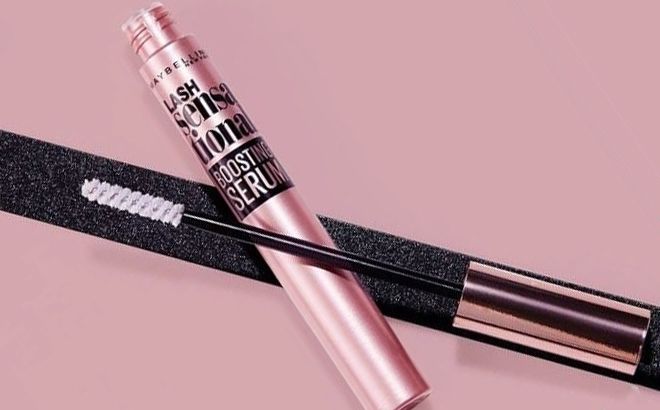 With it, you can achieve more robust, more voluminous, and plush lashes, which hold the key to a seamless yet glamorous appearance. Using it on your lashes twice a day gives them more conditioning than before. 
Benefits
Glossy lashes

Contributes to softer eyelash

Minimize fallout while wiping off makeup

Healthier lash follicles

Thicker and fuller eyelashes 
Sale
Maybelline New York Lash Sensational Boosting Eyelash Serum, Conditioning Lash Serum Infused with Arginine and Pro-Vitamin B5 to Fortify Lashes, 1 Count
Maybelline Eyelash Serum: Infused with a conditioning complex with arginine and pro-vitamin B5, this lash serum helps you achieve more plush, shinier lashes that are soft and supple; Primes lashes for mascara application afterward
Define Your Eye: No eye makeup look is complete without Maybelline Mascara; Amp up the drama with The Falsies Mascara, keep it classic with the iconic Great Lash, or go for a smooth, clump-free natural-but-better look Colossal or Lash Sensational Mascara
Maybelline Is The Eye Expert: Whatever your signature eye look, whether natural or dramatic, Maybelline helps create looks that draw eyes; With a broad array of pencil and liquid eyeliners, highly pigmented eyeshadows, iconic mascara, and eyebrow makeup
Create any look with Maybelline; foundation, BB creams, concealers, and setting powders for the perfect canvas, eye shadows, mascara, brow pencils, and eyeliners for any eye look and lip products, from showstopping lipstick to plumping lip gloss
Nourishlash Customer Reviews | Before And After
Rebecca commented, "Thanks to Nourishlash, I now have thicker eyelashes. Definitely happy with this special purchase."
Kim expressed, "It did not suit me as I thought it would. Not repurchasing it."
Eva pinned, "Earlier, I used to have very fragile lashes. This hasn't changed anything. I would never recommend it!."
Rose said, "I love their eyelash serum. It really protects your eyelashes from damage and makes them stronger. Undoubtedly I am repurchasing this!"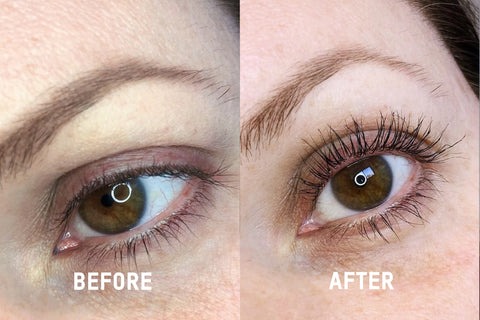 Lisa mentioned, "All of us cousins have been using it since a year ago. It is the best in the market."
Martha expressed, "The condition of my eyelashes has really improved. They are stronger now."
Tina commented, "It makes my eyes pop out more than ever. It is worth every single penny. Go for it!"
FAQs | Nourishlash Reviews
Does Nourishlash really work?
Nourishlash has been specially prepared to give you those gorgeous eyelashes you have been waiting for. They are enriched with essential ingredients which strengthen your lash follicles and make your lashes voluminous. It also adds density and vibrance to your eyelashes by preventing them from damage, but there are minimal Nourishlash side effects. It is also known to reduce breakage to a great extent. 
How quickly does NourishLash work?
It depends solely upon the usage by the user. If you are regular and use it twice as instructed, there is a good chance you see improvements in just two weeks. However, it may vary from 2 to 8 weeks for some users. The users must be patient with their application as the regrowth of eyelashes takes some time. The results also depend upon the lifestyle and eating habits of the person.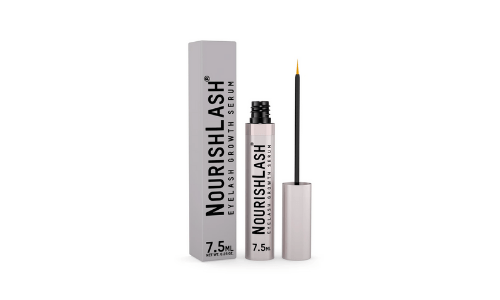 How long does Nourishlash last?
The Nourishlash eyelash growth serum comes in a small container. When used twice a day, you can say that it will last well for two to three months. 
How to Apply Nourishlash Serum?
The serum has been specially formulated to take care of your beautiful lashes and brows as well. It is infused with biotin, which is known for its healing property. It is also responsible for keeping the eyelashes solid and healthy. The ingredients also contain a mixture of peptides that deeply rejuvenate the dull-looking lashes and reveal their lost shine. All you need to do is, apply it on your eyelashes and let it do the magic.
Is Nourishlash safe?
When appropriately used, Nourishlash can be entirely safe for use. It has been purely prepared with some of the very powerhouse ingredients, so there is no chance of side effects. It is suitable for all skin types; however, you should do a patch test beforehand. It has been advised that if the serum comes in contact with your eyes, immediately rinse it off. 
Also read: Monolid VS Double Lid: Differences, Comparison & More 
Final Thoughts | Nourishlash Reviews
Taking care of the eyes is not an easy job, making it even more crucial to nourish them properly. This process can be more therapeutic when you have Nourishlash by your side. It brings you to the rescue by providing your eyelashes with just the right amount of care, leaving you with fuller lashes to swoon over, and many Nourishlash reviews assert the same. So move aside because this serum is steaming up! 
Rebecca is a skilled writer with a passion for makeup and skincare. With years of experience in the beauty industry, she has a deep understanding of the latest trends and products and a talent for creating engaging content that resonates with her readers. Whether she's writing about the latest skincare products or sharing her favorite makeup tips, Rebecca's writing is always informative, entertaining, and inspiring.