According to many skincare professionals, it is an investment that will bear fruits for quite a long time. Our skin undergoes many changes in every part of the life cycle, from infancy to old. Many of these changes have been cherished for a long time, but not many of them are wholehearted. Some of these changes are fine lines, wrinkles, sagging skin that knocks on our doors when we grow up. Although you can't avoid these changes, they can genuinely be replenished. In this article, we'll go through some No 7 Line Correcting Booster Serum reviews to unfold its effect on the aging skin.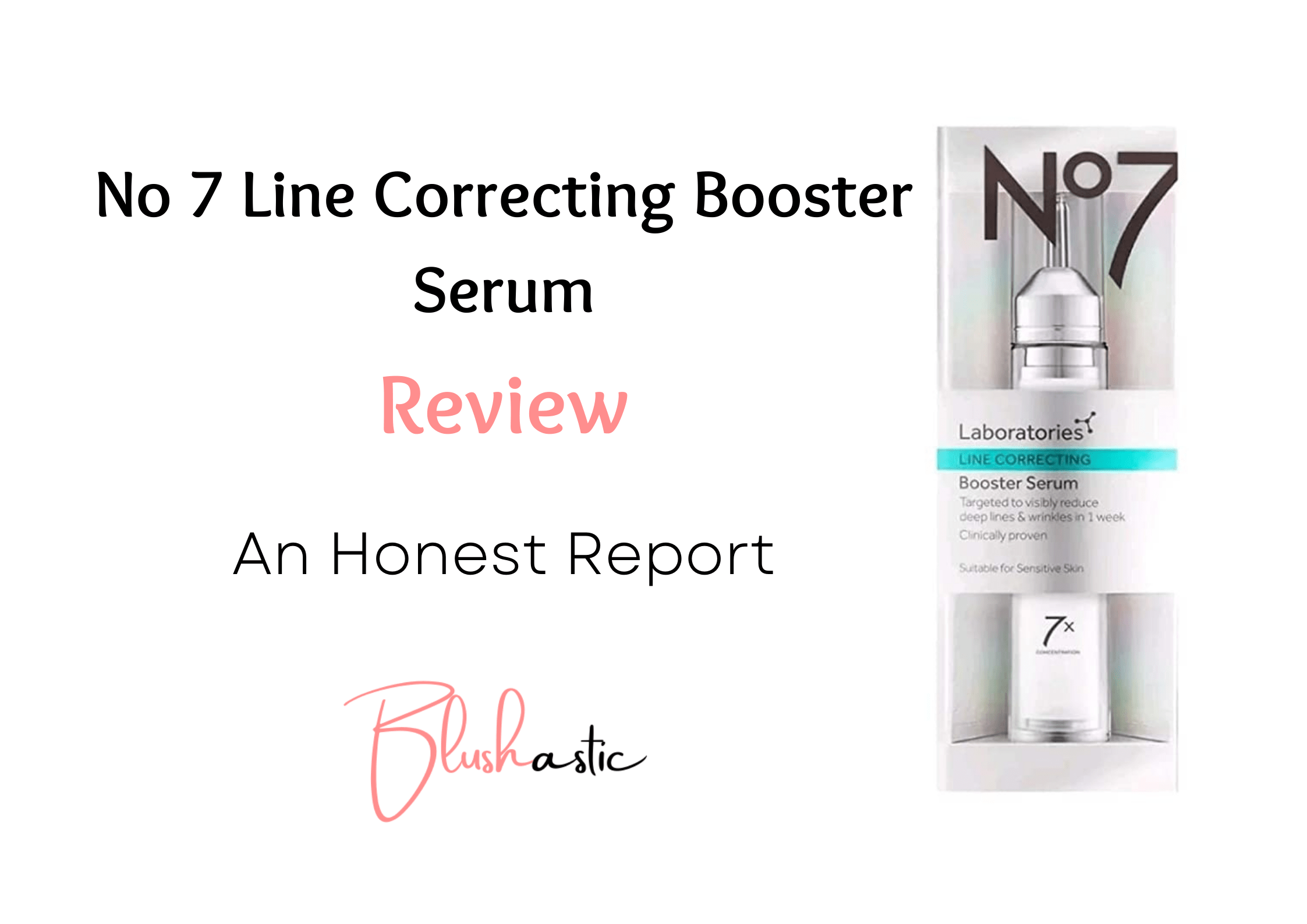 Rejuvenating and replenishing the skin becomes an integral part of our routine when we see our skin losing its youthfulness. And if you can find all these benefits in a single product, there is no wrong going for it. But are these claims of No 7 Line Correcting Booster Serum real or bogus? Let's see.
No 7 Line Correcting Booster Serum Reviews | Unveiling The Truth
No 7 Line Correcting Booster Serum is a clinically tested and dermatologically approved serum manufactured by Boots. This is a product manufactured to reduce the aging effects such as fine lines and wrinkles from 1 week of its use. Moreover, it also claims to replenish and rejuvenate the skin from within, making you look five years younger within 12 weeks. 
The collagen peptide technology used to manufacture the serum targets wrinkles beneath, making them less visible. If you are too occupied with the question of ingredients used in this serum, some are below.
No 7 Line Correcting Booster Serum Ingredients 
Butylene glycol- 

Butylene glycol is a viscosity decreasing agent used in many skin and body care products such as shampoos, moisturizers, serums, etc. It prevents the ingredients from binding up, giving a fluid-type consistency to the product. Furthermore, it moisturizes the skin and favors its equitable distribution all over the face.

Sorbitan laurate

 is a cleansing agent that removes the dirt hidden beneath the skin. Moreover, being an emulsifier adds to the mixing of oil and water into a serum. 

Glycerin- 

This waterlike, odorless substance is an ingredient in many cosmetics and serums. Glycerin acts as a humectant and hydrates the skin. Moreover, it prevents any harmful bacteria from reacting with the skin and protects it from various irritants.

Palmitoyl Tripeptide-1

 is one of the best-known peptides for reducing the aging effects and signs of sun damage from the skin. Repairing the underlying damage also helps get rid of the rough texture.

Carbomer- 

Carbomer acts as a supporter for other ingredients to perform their job effortlessly. Being a white powder-like substance, it helps the serums retain their consistency and provide a silky and smooth texture.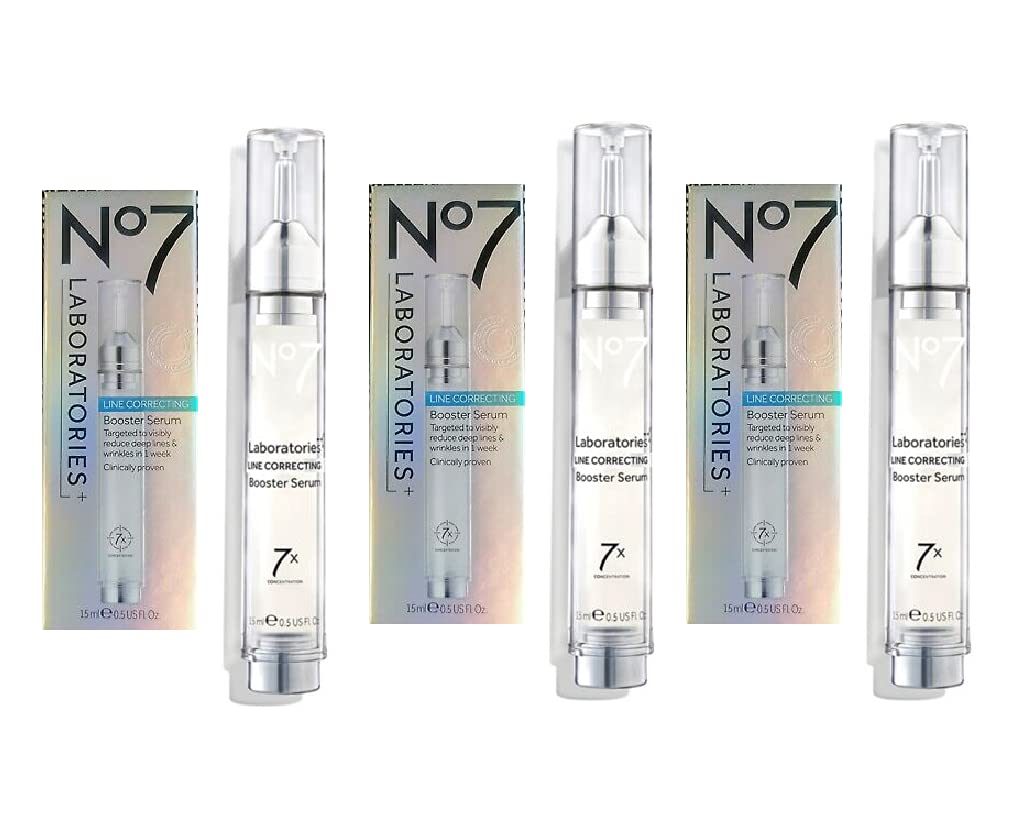 Benefits of No 7 Line Correcting Booster Serum
Suitable for all skin types- This is the right serum for all skin types, whether normal, dry, or oily. The glycerin present in the serum avoids any adverse reaction to the skin. 
Can be applied on different parts of the face- A multifunctional serum can be applied not only on the forehead but also on cheeks, under eyes, between brows, and on smile lines. 
Rejuvenates the skin- The presence of various ingredients such as butylene glycol, peptides, etc., make it a preferable product for rejuvenating the skin. It fights the harmful bacteria underneath, gifting the skin back its youthful glow.
Easy application- No 7 Line Correcting Booster Serum can be applied directly on the face or mixed with foundation or moisturizer. 
Pros
Rejuvenates and replenishes the skin

Long-lasting

Reduces visibility of fine lines and wrinkles

Clinically tested

Easy application

Visible result within one week

Lightweight

It doesn't have a strong fragrance

A single bottle of 15ml can last up to 3 to 4 months
Cons
Costly- A single bottle can cost you around $41.99

It can cause rashes sometimes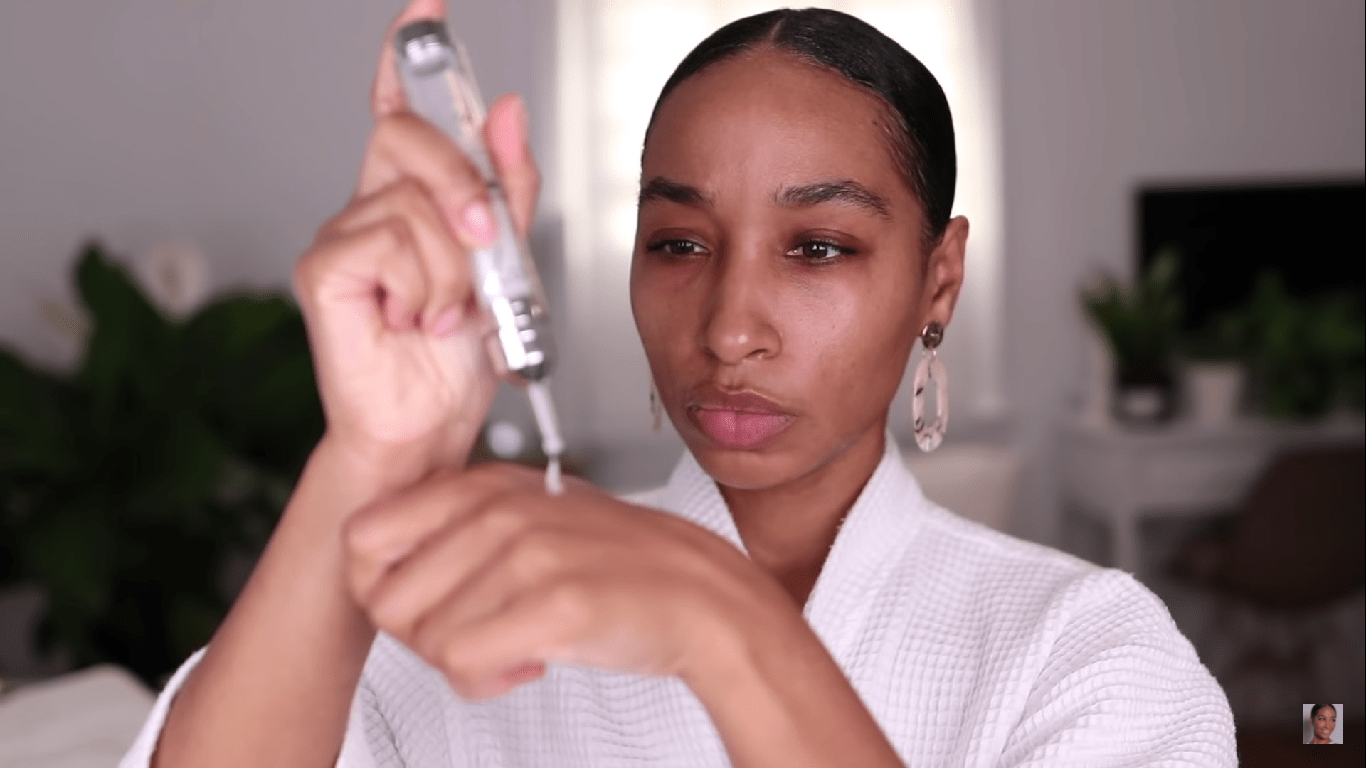 Customer Reviews | No 7 Line Correcting Booster Serum Before And After
Lisa said, "I have been facing this problem of fine lines near my smile fines since I was 30. I purchased this serum because I love no 7. I can see the change from continuous use of this product for about two months, but it is not promised and I did not see the claim of a visible reduction in wrinkles in one week. However, I can feel a change of about 30% in 2 months of its use."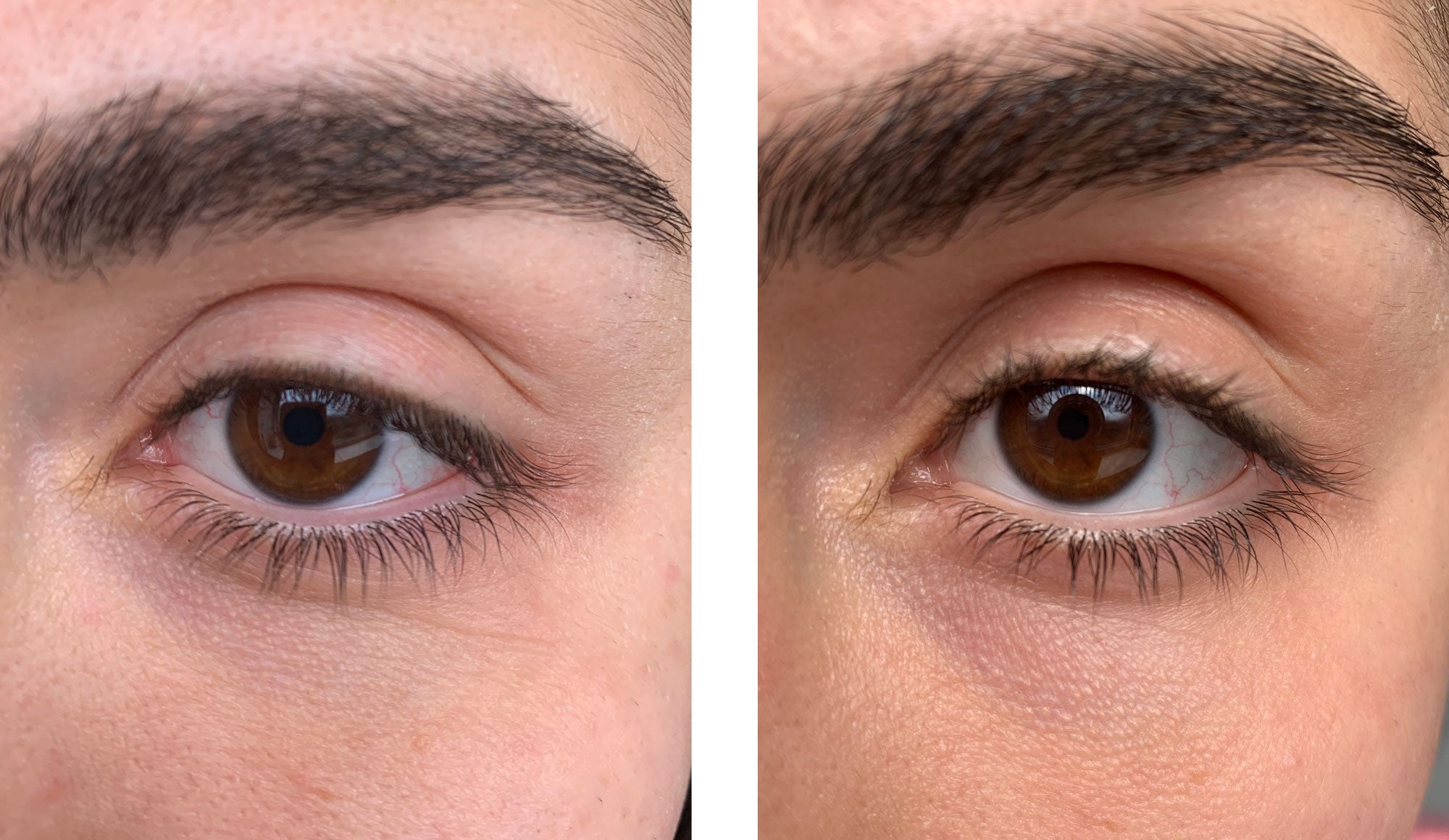 Clare said, "No 7 stands on its claims. I was juggling many products and couldn't find the one that stood by my expectations. However, no 7 serum proved me wrong. I can see a visible change from the 2nd week. The wrinkles that used to disturb me are erased to 80% in the 3rd month of continuous use of this serum. I am totally in love with it."
FAQs | No 7 Line Correcting Booster Serum Reviews
How to use No 7 Line Correcting Booster Serum?
For better results, it needs to be applied to clean skin two times a day, in the morning and before going to sleep. Moreover, you can also mix it with your moisturizer or foundation for its application.
How do individuals feel after using this product?
This serum has mixed reviews under its name. Regardless, many people have expressed their satisfaction with this product. Most of its users are satisfied with the results.
Does No 7 line correcting booster serum really work? 
Yes, no 7 line correcting booster serum has become a priority for many individuals. It stands on its objective of reducing the aging effects. 
How to open no 7 line correcting booster serum?
The serum is stored in quite a different kind of tube. Rotate the base of the tube to unlock. Once it's opened, press the base to dispense the serum, and after using the cover, it's top with the knob provided. 
Closure
Coming to an end, if you have a question about whether it's worth the purchase? The answer to this is a big Yes. Going through several no 7 Line Correcting Booster Serum reviews, we can indeed say it's worthy of giving it a shot. Many individuals cannot see the results immediately, but they saw after some time were long-lasting and effective.
Being a serum that reduces the aging effects and rejuvenates and replenishes the skin will be a practical purchase. However, it's necessary to consult a professional before using it to make sure no ingredient reacts with the skin negatively.
I'm Sarah Abraham, the founder and co-author of Blushastic.com and a professional makeup artist. Beauty is more than just skin deep, and that's why I'm passionate about sharing my knowledge and experience to help people feel confident and beautiful on the inside and out.
Whether it's skincare, haircare, or fashion, my goal is to empower women to feel their best. With my expertise in the beauty industry, I strive to provide practical advice and tips that are accessible to everyone, regardless of their skill level or budget.