Spending early mornings to draw that perfect arch on your eyebrows? You are not alone! While the season's hottest trend may be fiercely bold and beautiful brows, with all that excessive tweezing, sun exposure, and hormonal imbalance, we cannot stress enough the need to take extra care of our lovelies! ForBrow reviews indicate that it emphasized the need to take extra care of our eyebrows, and we cannot wait to find out how!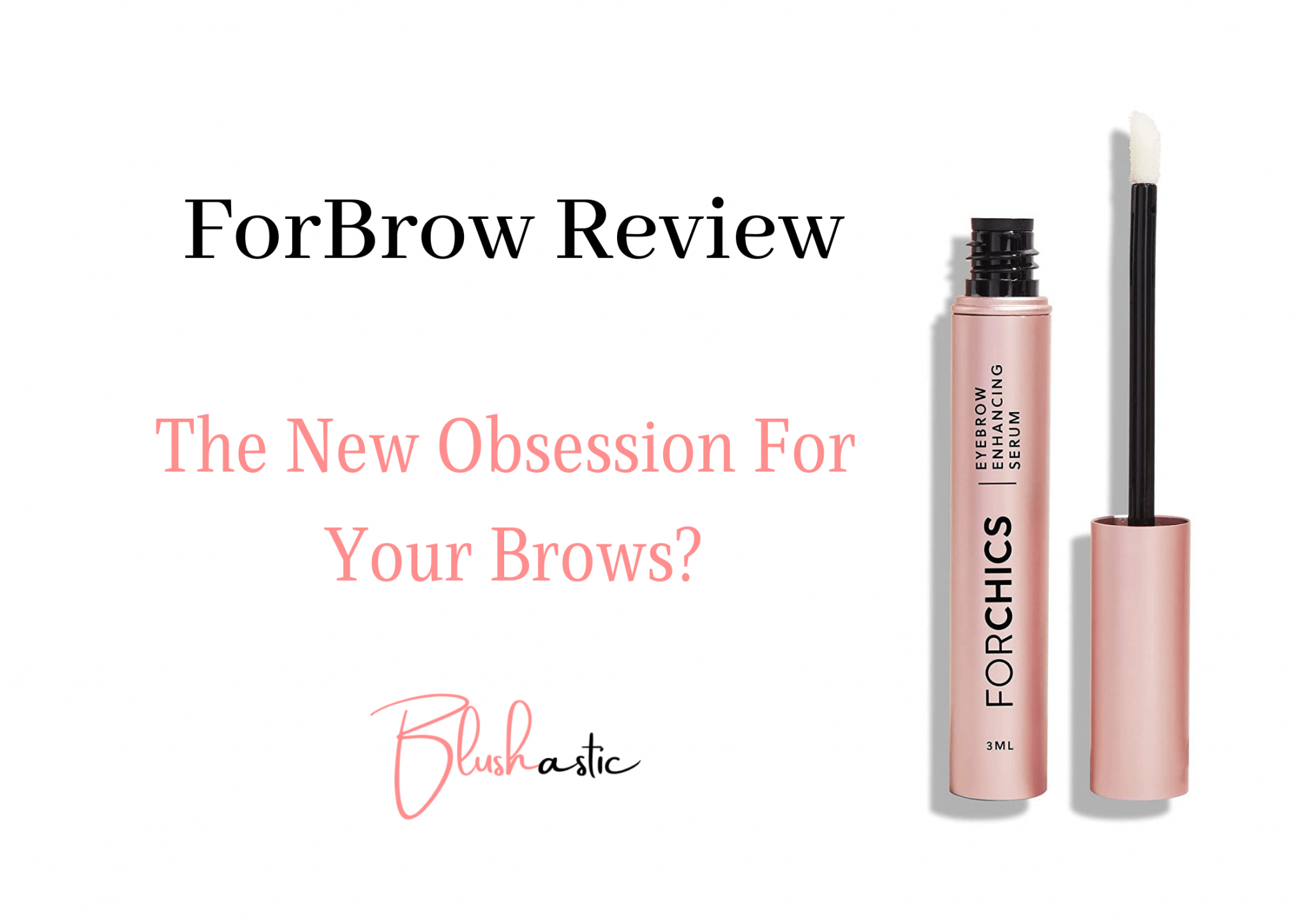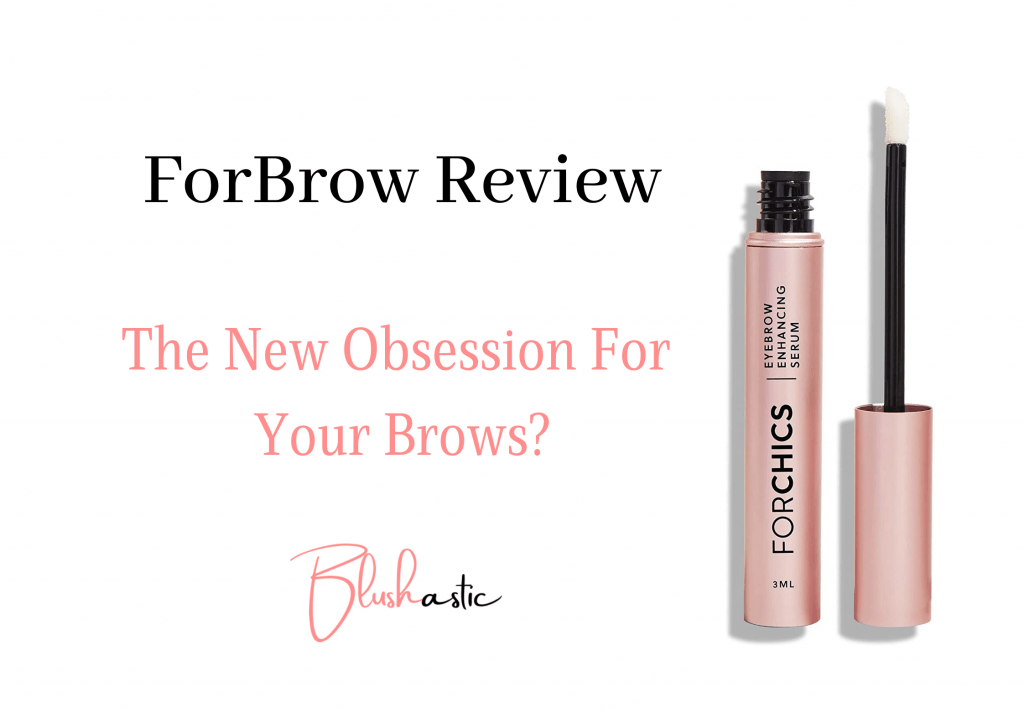 With the rise in demand, where everyone wants brows dense as weed, this beauty hack might be just the thing you truly need. We can say that ForBrow brings you the best restorative treatment that expensive salons fail to provide, which makes it all the more reason to add this one to your cart! But doesn't it sound too good to be true? Let us find out for sure with our Forchics Eyebrow Serum review.
Also Read: Nourishlash Reviews | Ideal Eyelash Serum Or Gimmick?
ForBrow Reviews | The New Obsession For Your Brows?
Not all of us are blessed with lovely, healthy, and lush-looking eyebrows. Some of us are still struggling early in the morning to get a perfect arch at one go. And we know it never ends well for amateurs like us. So rather than treating your brows as a canvas for pencils and kohls, it's time you treat it right. 
While women have been busy concocting homemade remedies to recover their lost brows, we were busy searching for a bit of surprise for them. ForBrow Eyebrow Enhancing Serum by ForChics claims to repair your damaged hair follicles, revitalize them from within, and give you plush and denser brows. Droves of people are throwing their extra dollars to bring this product home, and rightfully so. 
How To Use ForBrow?
Wash your face with a good cleanser

Pat dry with a towel

Take the ForBrow serum 

Swipe the applicator gently across your brows 

Have the patience to see the fantastic results!
The results vary from user to user. For best results, use it daily twice to get those lush brows to do the talking!
ForBrow Benefits 
Enriched with antioxidants 

Elongated eyebrows 

Smooth consistency which blends in well

Restores hairline

Prevents thinning 

Fuss-free application

Enhances strength of hair follicles 

Promotes renewal of hair

Thicker and fluffy eyebrows

It covers empty spaces by nourishing them

Deep hydration 

Repairs damaged brows from tweezing
ForChics ForBrow Eyebrow Growth Serum For Thicker Brows - Natural & Organic Conditioner For Fuller and Thick Eyebrows | Vegan & Cruelty-Free Formula | New Innovative Peptides - [0.10 fl. oz/ 3ml]
Brow growth serum made with clean ingredients such as hydrating plant botanicals, vitamins, and antioxidants that condition and enhance sparse, over-tweezed, or damaged brows; formulated to stimulate eyebrow growth and provide deep nourishment
A simple addition to your beauty regimen with a fuzzy doe-foot applicator for precision; all it takes is a swipe from the inner corner of the eye to the outer corner 2x a day, and the formula revives and strengthens hair follicles
Infused with a powerful combination of key, performance-based botanicals such as magnolia bark extract, panax ginseng, and rosmarinus officinalis extract that restore natural brows, prevent follicle aging, and promote fluffier, thicker brows
Ditch the expensive, toxic treatments and over-tweezing; our vegan and cruelty-free brow serum for eyebrow growth is formulated without irritating toxins such as parabens, sulfates, gluten, silicon, and hormones and is safe and gentle for all
Achieve fluffy, thick, healthier-looking brows in 60 days or less with our eyebrow growth serum; with consistency and patience you will experience visible growth in 2 weeks and up to 70% growth in 4 weeks
Drawbacks 
A bit expensive for an eyebrow serum

It takes longer to show results

Less in quantity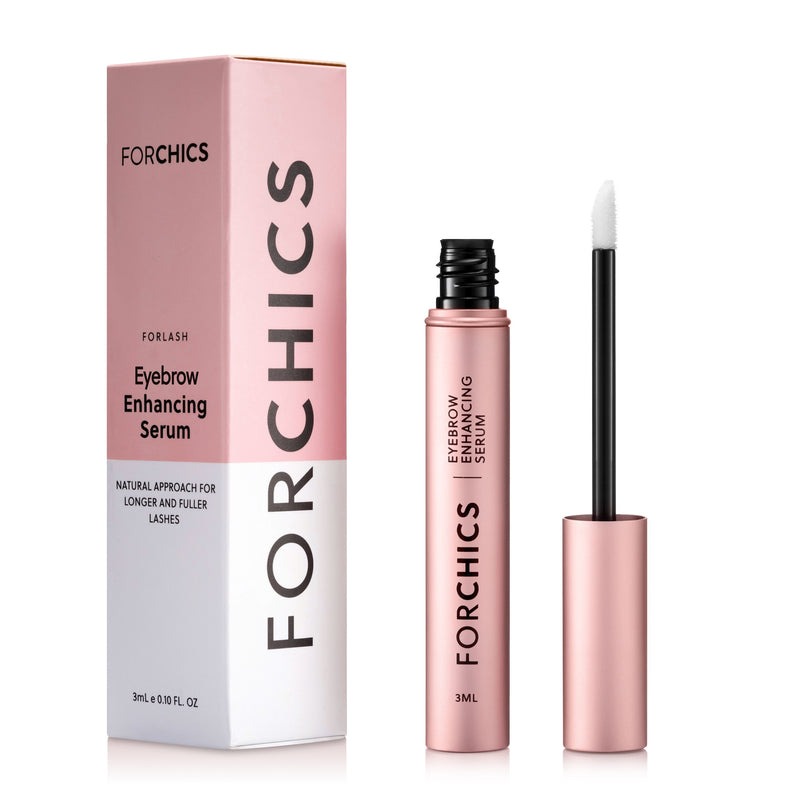 ForBrow Ingredients 
The ForBrow eyebrow growth serum has been prepared with handpicked and essential ingredients that skincare enthusiasts fawn over. They energize your skin and prevent hair follicles from drying out. Let us take a look at them. 
Ginseng 
People dig this ingredient for its groundbreaking benefits. Ginseng has been used as a beauty method for ages by people worldwide. It is known primarily for stimulating collagen growth, which fights a period of the skin and helps you look youthful, fresh, and glowing! Its anti-inflammatory properties soothe the skin and help diminish puffiness. 
Rosmarinus 
Popularly used in the cosmetic sector, it is infused with the goodness of antibacterial properties, extracts of Rosmarinus amplify the skin's health. Rosmarinus cleans out all the blemishes by making your skin clear and smooth. It also has essential nutrients present, which improve blood flow, thereby stimulating the growth of new hair.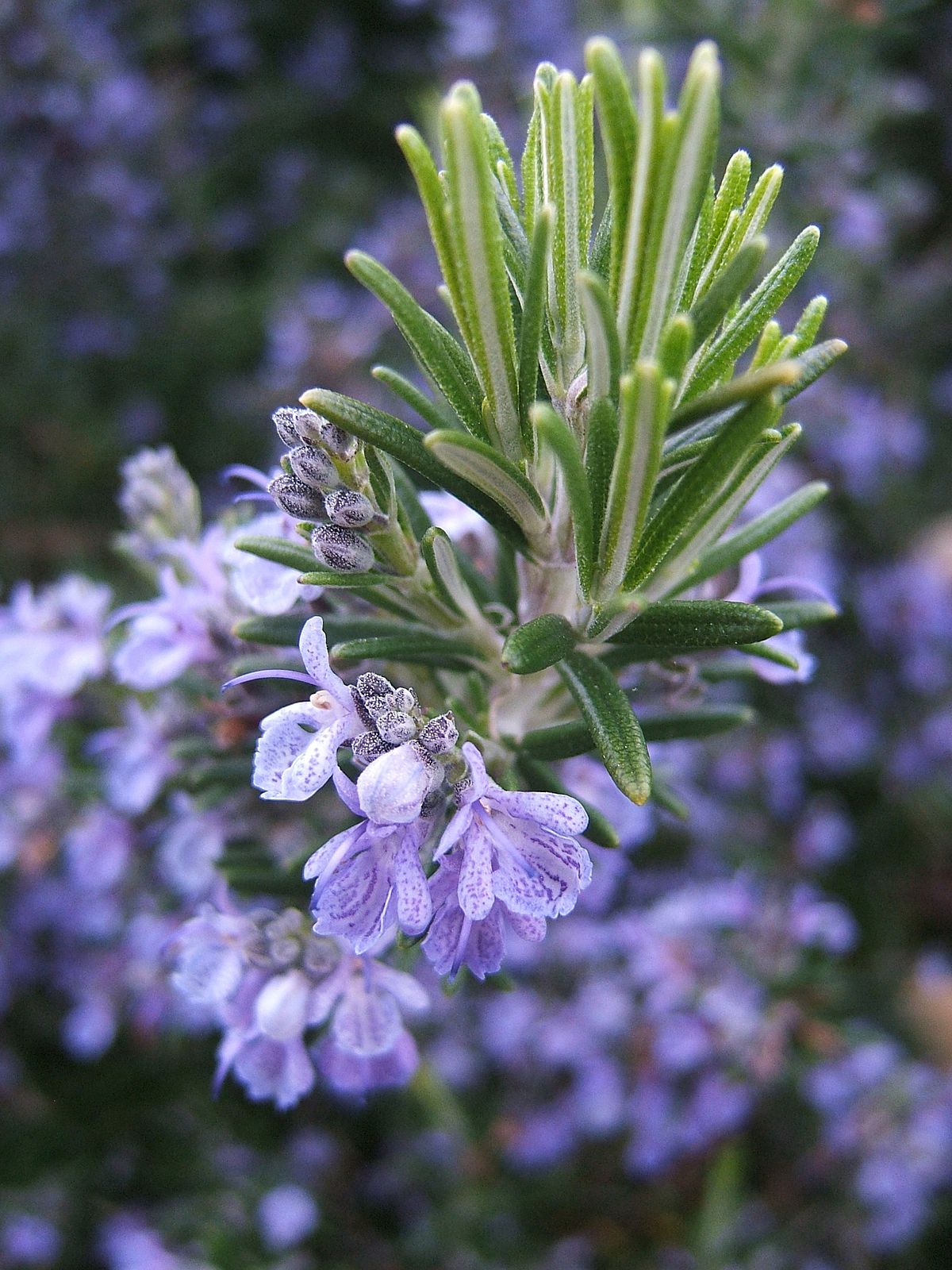 Bark of magnolia 
Often called a beauty elixir, the beauty professionals swear by this one! Coming directly from nature, this herbal ingredient is a must to incorporate into your face care routine. People rely upon Magnolia because of its healing aspect, which takes your irreparable skin back to being gorgeous. It's very mild and clears out any clogged impurities. As a result, the damaged hair follicles get sufficient care and rejuvenate.         
Biotin
If you are big on skincare, biotin is an indispensable part of your regime! This is crucial for strengthening your skin, hair, and nails. People who suffer from rashes often turn to Vitamin B7 for extra nourishment. It boosts the metabolism of your skin and makes it more healthy. 
Vitamin E 
Vitamin E is arguably a hero element when it comes to attending to the demands of your skin. Brimming with multiple uses, Vitamin E penetrates deep into your skin and moisturizes it. It heals any itchy places and promotes an even-looking skin tone. It also enhances the skin's elasticity and can help in brightening your skin when combined with lemon juice.
Customer Feedback | ForBrow Before And After Reviews
Aanyi pinned, "I couldn't go out on important events because I was too conscious of my thin brows. ForBrow changed that for me. I have thicker and dense eyebrows now and can't stop flaunting them!"
Tessa expressed, "This product was a lifesaver for me. It has proved to be very effective in the regrowth of new hair. I am extremely pleased with this purchase."
Kenny said, "I can notice a drastic change in my brows since I started using this. My brows are stronger than earlier."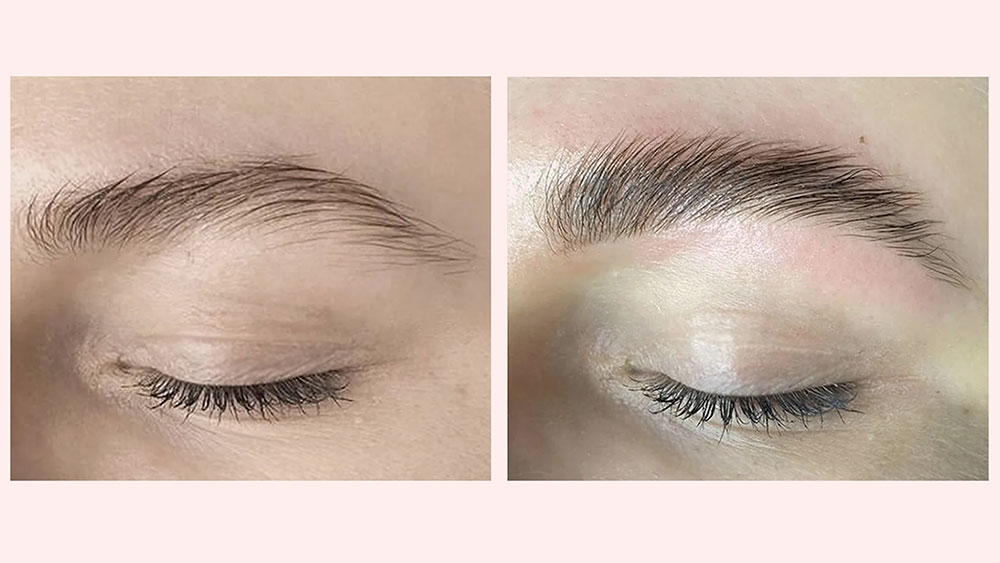 Shrel pinned, "It made no difference to my brows. I guess it doesn't work for everyone!"
Lenon mentioned, "I have been struggling with thin eyebrows for since long. ForBrow gave me fuller and plump brows. All of us sisters use it, and we are delighted. You should go for it!"
Rysa pinned, "I would not consider repurchasing it as it caused a slight irritation on my skin. Do a patch test before in case you have sensitive skin."
FAQs | ForBrow Reviews 
Where to buy ForBrow?
Shoppers can easily buy the ForBrow Eyebrow growth serum from the official website of ForChics or Amazon. The product is one of their bestsellers and can be easily applied daily. It is available at exciting offers and prices. 
How to use ForBrow?
Gently pat your skin dry after cleansing it. Take the applicator or a cotton swab and dip it into the serum. Apply it evenly along with the growth of your eyebrows. Do this every day for 2-3 weeks to see commendable results.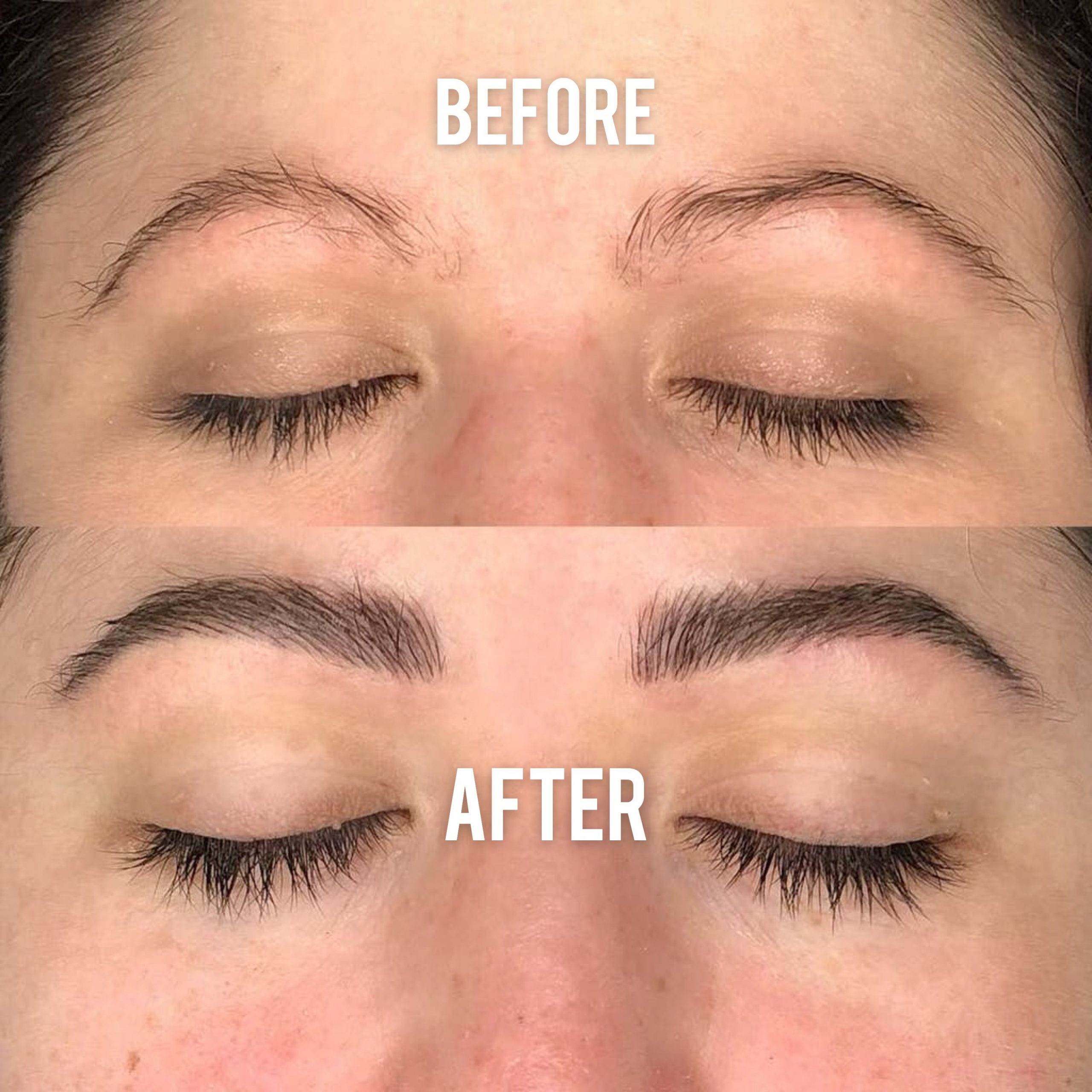 Is ForBrow serum safe to use?
Yes, ForBrow Eyebrow growth serum is entirely safe to use. It has been loved by many for its light composition. Its formula consists of ingredients that repair your damaged follicles by nourishing them from every inch. In a month or so, you can see fuller and lush-looking brows.
Why use ForBrow serum?
A lot of us are desirous of getting glamorous-looking eyebrows. The ForBrow serum allows you to get bold and thicker brows at the end of just 30 days. They replenish any damage caused to your skin and stimulate the growth of new hair. 
What is ForBrow made up of?
Made from natural botanical extracts, the ForBrow serum contains exciting ingredients. Some of these are from the bark of magnolia, hints of ginseng, Rosmarinus, biotin, etc. they are specially put together to give your brows the care they need!
Also read: Vasseria Moisturizer Reviews | Your Go-To Skincare?
Closure | ForBrow Reviews
Beauty lovers have given ForBrow eyebrow enhancing serum their stamp of approval, and many ForBrow Reviews have claimed the same. It nurtures a healthy environment for our eyebrows to grow. Besides, let's face it, supplements and diets are not enough! So waste no time because it's time to get those alluring brows back in business!
Marilyn's deep interest in fashion, beauty, and lifestyle has led her to pursue a fulfilling career as a freelance writer and blogger. With her bachelor's degree in fashion design from the Fashion Institute of Technology, she has developed a keen eye for style and trends, making her well-equipped to offer valuable insights into the latest fashion and beauty trends.