The Rodan and Fields lash boost serum has established a good place for itself to satisfy your thirst for fierce and jaw-dropping lashes. Users have been laying claims this lash enhancing serum, though effective, you can't get your hands on this one without emptying your pockets. There have also been specific complaints regarding its composition where people ended up getting rashes and swelling. And trust me, everyone hates buying something worth truckloads of cash to realize it wasn't worth it, and that's the reason people look for an effective yet affordable Rodan and Fields Lash Boost Dupe.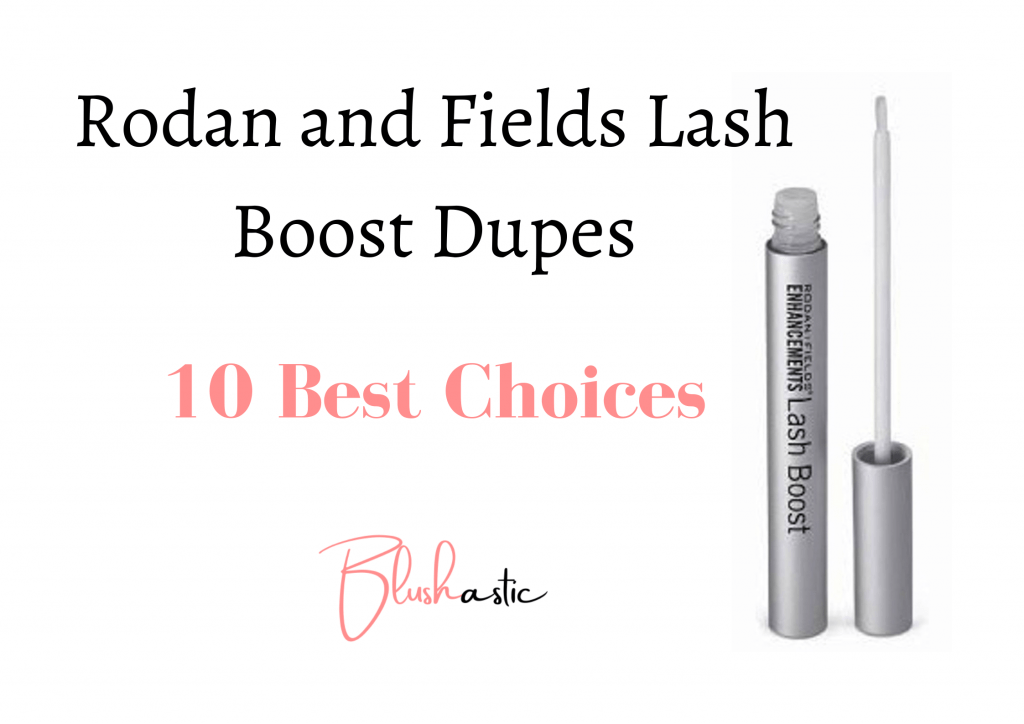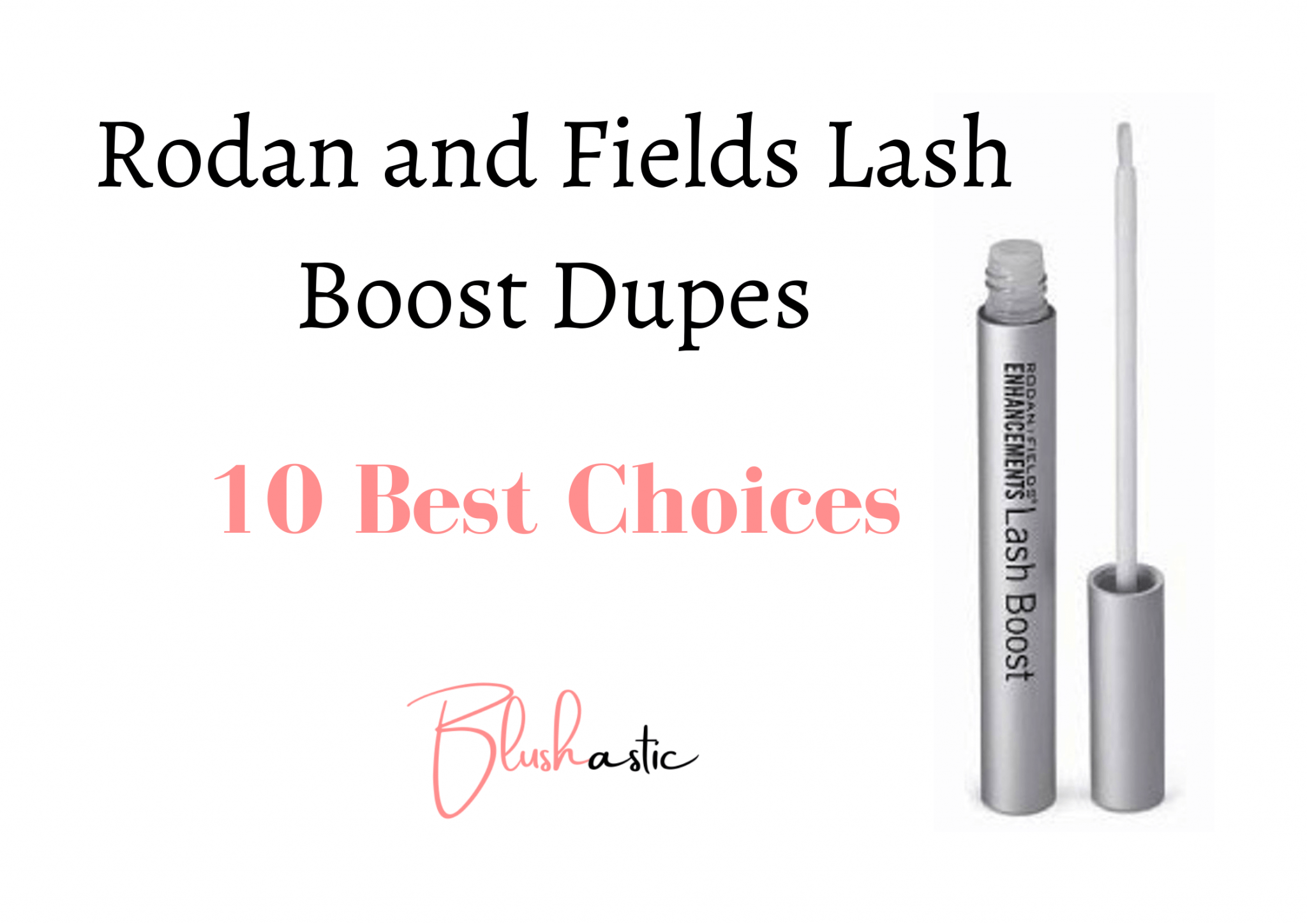 We had some time on our hands, so we put together ten equally advanced alternatives that fill up the nourishment gap and take you closer to getting those crazy thick lashes! Let us take a look at the Rodan and Fields Lash Boost dupes. 
Also Read: Rodan and Fields Lash Boost Reviews | The Worthy Lash Serum?
Rodan and Fields Lash Boost Dupes For Desired Lashes 
RapidLash Eyelash Enhancing Serum 
Everyone loves a little drama when it comes to eyelashes, and we are no different! The RapidLash Eyelash Enhancing Serum has been specially designed to suit the needs of your lashes with a fine blend of natural ingredients. Your skin gets the goodness of peptides, pumpkin seed extracts, soybean oil. Also, biotin and even panthenol are solely responsible for giving you healthier and voluminous lashes. Consequently, we consider it as the ideal Rodan and Fields Lash Boost Dupe.
Moreover, this eyelash growth serum is the go-to solution of many cosmetic enthusiasts, tested by dermatologists. It is safe for people who use contact lenses and is devoid of any fragrance. As the name suggests, the formula penetrates deep into your skin, leaving you with fuller and longer lashes!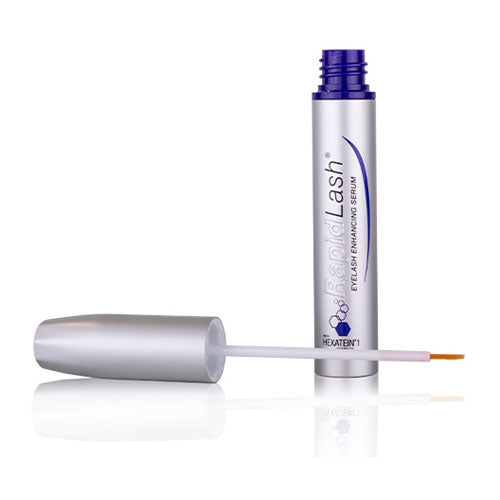 Benefits 
Enhances hair follicles

Defines lashlines 

Plump lashes 

Free of toxins 

Dermatologist and ophthalmologist tested

Longer lashes 
Drawbacks  
May cause some itchy sensation. 
Sale
RapidLash Eyelash Enhancing Serum - Promotes Appearance of Longer, Fuller, And Thicker Eyelashes, For Eye Lash Enhancement, Paraben, And Cruelty Free
HEXATEIN 1 COMPLEX: Our innovative HEXATEIN 1 COMPLEX, consisting of six highly effective ingredients, is specifically designed to condition, moisturize and fortify to enhance the overall appearance of more beautiful lashes.
STRONG, HEALTHY LASHES: Polypeptides, comprised of beneficial amino acids, help protect against breakage, while Biotin (Pro-vitamin B7 / Vitamin H), an essential factor in maintaining healthier-looking, youthful lashes.
HYDRATING: Panthenol (Vitamin B5) helps coat the lashes and brows and seal in moisture and nourishment for improved overall appearance. Essential Amino Acids help boost the protein structure, resulting in a healthier-looking appearance of lashes.
LASHES THAT WOW: Soybean Oil, rich in vitamins, helps impart sheen and luster to lashes and brows, making them appear lush and beautiful. Pumpkin Seed Extract, high in vitamins and minerals, helps balance and enhance the appearance of lashes.
DIRECTIONS: Apply RapidLash to the base of the upper eyelashes using the applicator brush. The eye should be free of any make-up or eye creams. Next, start from the inner corner of the eye outwards, directly on the base of your eyelashes. RapidLash is to be used once daily in the evening before bedtime.
VEGAMOUR Lash Serum 
Plump lashes are obsessed over by many, and this serum makes sure you get what you signed up for! That's right, this lash growth serum acts as a moisturizing agent for your damaged and brittle lashes and brings you back your lost dazzle. It charges up your follicles and stimulates their growth, resulting in bold and conditioned lashes. Also, it gives a rejuvenating boost to your skin and fights falling out of weaker lashes, making them much more healthy. 
Similarly, it is infused with plant-based ingredients like mung beans and red clover and gives your lashes the hydration they need and improves their appearance. So sit back and watch VEGAMOUR Lash Serum do all the trick!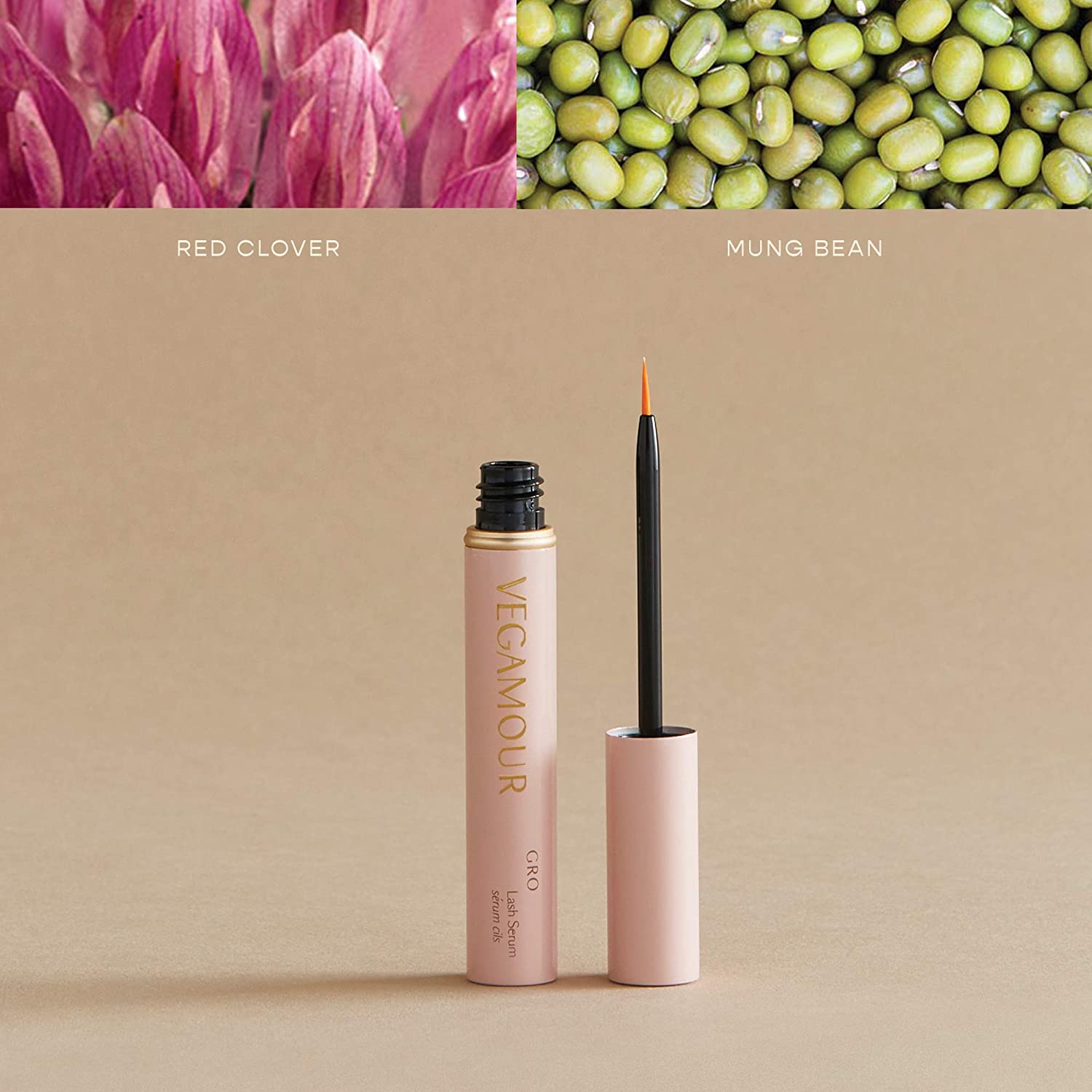 Benefits 
Cleans out impurities

Combats falling out of hair

Amplifies health of lashes

Adds volume

Mung beans nourish the follicles 

Red clover promotes the growth of new lashes

No chemicals present
Drawbacks
Too expensive as compared to the quantity 
Sale
RevitaLash Lash Enhancing Serum
Glamorous-looking lashes are not everyone's cup of tea, which is why we have this one on our list! The RevitaLash Lash Enhancing Serum cares for your lashes like no other which makes it the best Rodan and Fields Lash Boost Dupe. It gives special attention to them by making your lashes stronger denser, and giving you the confidence you need! They are also loved for the tint of shine they add to your lashes, making them like a million-dollar baby! 
Tested by ophthalmologists, this formula is prepared with a blend of essential peptides, biotin, and extracts of green tea. This helps protect the lashes and soothe them from any irritation. Apart from accentuating your beauty, the serum also makes sure to protect your lashes against environmental odds and constant makeup.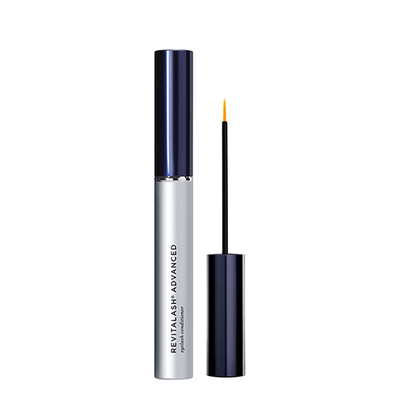 Benefits 
Clinically proven and dermatologist tested

Non-greasy texture

Blends in smoothly

Forms a protective barrier for lashes

Dulls the coarse texture 

Prevents breakage

Glossy-looking lashes 

Deep nourishment 
Drawbacks 
It may take more time for noticeable changes in lashes.
L'Oreal Paris Lash Serum Solution
Your eyelashes are probably tired from all those styling products, which is why you need to give them some extra attention. The L'Oreal Paris Lash Serum Solution serves as the most luxurious therapy for your lashes and helps restore their beauty. With hyaluronic acid as its hero ingredient, the serum pampers your skin with its hydrating properties leaving your lashes plump. It contributes towards the thickening of your lashes with its bag of powerpack elements like arginine, provitamins, hyaluronic acid, and glycerine.
Glycerin, present in the formula, is associated with keeping the skin well hydrated, plump, and young. The serum sits gently on the skin and is well suited for sensitive skin. If you have this one handy in your bag, those lashes have nothing to worry about!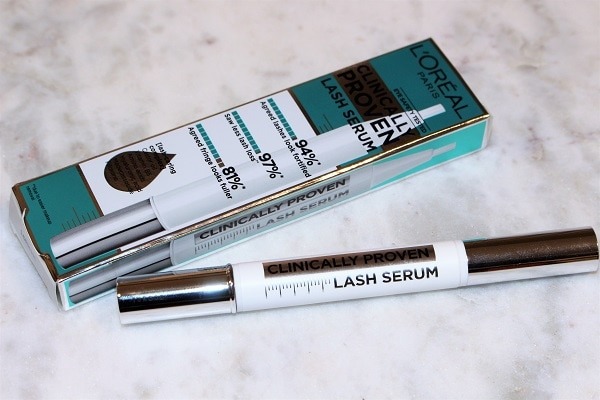 Benefits 
Convenient to use

Travel-friendly 

Suitable for sensitive skin

Arginine helps regenerate lost hair

Fluffy and softer lashes

Replenishes lash lines
Drawbacks  
It quickly becomes dry, so you will have to be careful with your application.
Sale
L'Oreal Paris Makeup Lash Serum Solution, Denser Thicker-Looking Lash Fringe in 4 Weeks, Formulated with Lash Caring Complex containing Hyaluronic Acid, 0.05 fl; oz.
This L'Oreal Paris eyelash serum product conditions and cares for your lashes and is eye safety tested
Specially formulated with lash caring complex, our best eyelash serum contains ingredients including glycerin, pro vitamin b5, hyaluronic acid, madecassoside and arginine
Use Lash Serum Solution 2x a day, morning and night for 4 weeks to get a denser, thicker-looking lash fringe- Stop worrying about eyelashes falling out during removal- 7 of 10 women saw less lash loss during makeup removal
Lash Serum Solution is a gentle lash serum- it is ophthalmologist tested and suitable for sensitive eyes as well as contact lens wearers
To use- start with a clean and dry eye area- Apply onto lashes and along the upper lash line- Allow serum to dry for 60 seconds before applying primer, mascara, eyeliner or eyeshadow
Premium Eyelash Growth Serum and Eyebrow Enhancer by VieBeauti
With a promise to deliver you drool-worthy lashes, the VieBeauty eyelash serum has a silky smooth consistency that quickly absorbs into the skin, making it softer. The serum contains a refreshing boost of rich nutrients like ginseng roots, hydrolyzed silk, multiform extracts, and nymphaea flower extract. These natural ingredients found in the lap of nature are enriched with multiple benefits. Also, they tend to skin needs, be it sparse hairline, weak lashes, or even dry-looking lash line. 
This eyelash growth serum has a mild formula and promotes hair renewal, filling out the empty spaces and making your lashes thicker than ever! It constitutes an essential combination of amino acids which help stimulate blood flow in the affected areas, awakening them from inside. Indulge in lustrous lashes by adding this one to your skincare regimen! We surely can call it the most profitable Rodan and Fields Lash Boost Dupe.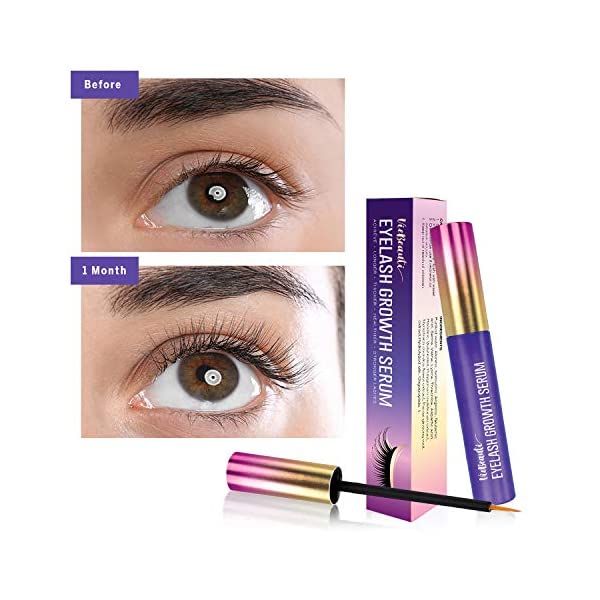 Benefits 
Lengthens eyelashes

Accelerates growth of new hair

Fights brittleness 

Softer and plush lashes 

Non-irritating formula 

Shinier lashes 
Drawbacks 
Mild irritation on eyelids  
VieBeauti Premium Eyelash Growth Serum and Eyebrow Enhancement Formula, Boosts Natural Lash Growth for Thicker, Fuller Lashes and Eyebrows (3ML) | Gold Packaging, 0.1 Fl. Oz.
LENGTHEN AND STRENGTHEN your eyelashes and brows to achieve alluring eyes naturally. Our nourishing eyelash growth serum promotes new eyelash growth and fortifies existing hairs for bold, dramatic looking eyes in as little as 2 weeks. This advanced formula eye lash growing serum provides a magical boost to thin, sparse and brittle lashes.
POWERFUL AMINO ACIDS in L-Isoleucine support new growth by stimulating circulation to blood vessels around follicles. This fills-in patchy eyebrows and lash lines so they look lush and healthy. Aspartic acid reinforces hair structure to make lashes and brows stronger and more voluminous.
RICH IN NUTRIENTS to boost growth and volume, VieBeauti Eyelash Serum works wonders on the littlest of lashes. As an added bonus, arginine helps hydrate hairs to resolve brittleness and make them stronger. With fuller and more dramatic lashes, you can say goodbye to uncomfortable fake eyelashes.
GENTLE FORMULATION is safe to use on the delicate tissues along the lash line and beneath your eyebrows. Botanically derived ingredients infuse sheen and luster without tell-tale redness and irritation. VieBeauti can be used in the mornings before your makeup, and in the evening as part of your night-time skin care regimen.
EASY TO APPLY with its own fine-tip wand, VieBeauti Eyelash and Eyebrow Growth Serum goes on in the same way as your favorite eyeliner. Moving from the inner corner of your eye to the outer corner, simply brush-on a thin layer at the root lines to nourish follicles, promote new hair growth and strengthen existing hairs.
Grande Cosmetics GrandeLASH-MD Lash Enhancing Serum
The Grandelash lash enhancing serum has been put together with a potent mixture of botanical extracts, including vitamin E, peptides in plenty, and other amino acids, which are solely concerned with enhancing the look of your lashes, adding a youth-like touch to them! The serum boasts of its seamless formula that effortlessly blends on the skin and gives you natural and thicker lashes. 
Preferred mostly for their chemical-free composition, you can easily use the serum along with lash extensions or even makeup. It has been clinically tested and delivers you visible results in 3 months.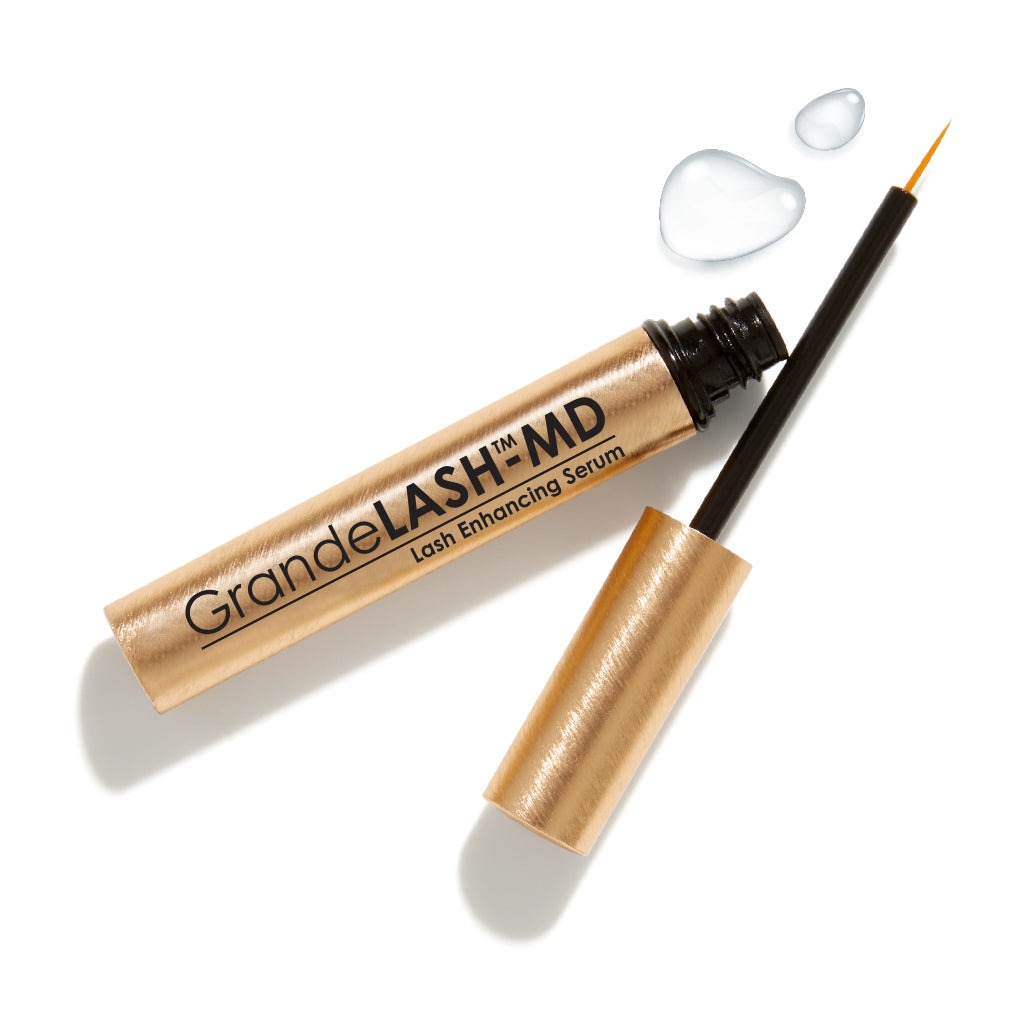 Benefits 
Powers up lashes

Makes lashes stronger

Fuller-looking lashes

Easy to use

Elongates eyelashes 

Cruelty-free 
Drawbacks 
Slight itchiness 

Makes eyelids dry
Maybelline Lash Sensational Boosting Eyelash Serum 
When it comes to the best for your lashes, it's difficult for the Maybelline Lash Sensational Boosting Eyelash Serum to stay behind! After claiming its position as the world's number 1 brand, this eyelash serum readily rejuvenates your tired skin. It nourishes the follicles, thereby helping you achieve beautiful lashes. The serum also adds sheen and helps make the lashes softer to give your eyes that perfect bold look.  
The eyelash serum has been pumped up with hints of collagen, which helps fill empty spaces, giving you extra curled-up lashes. Bring this one home to get more well-defined eyes!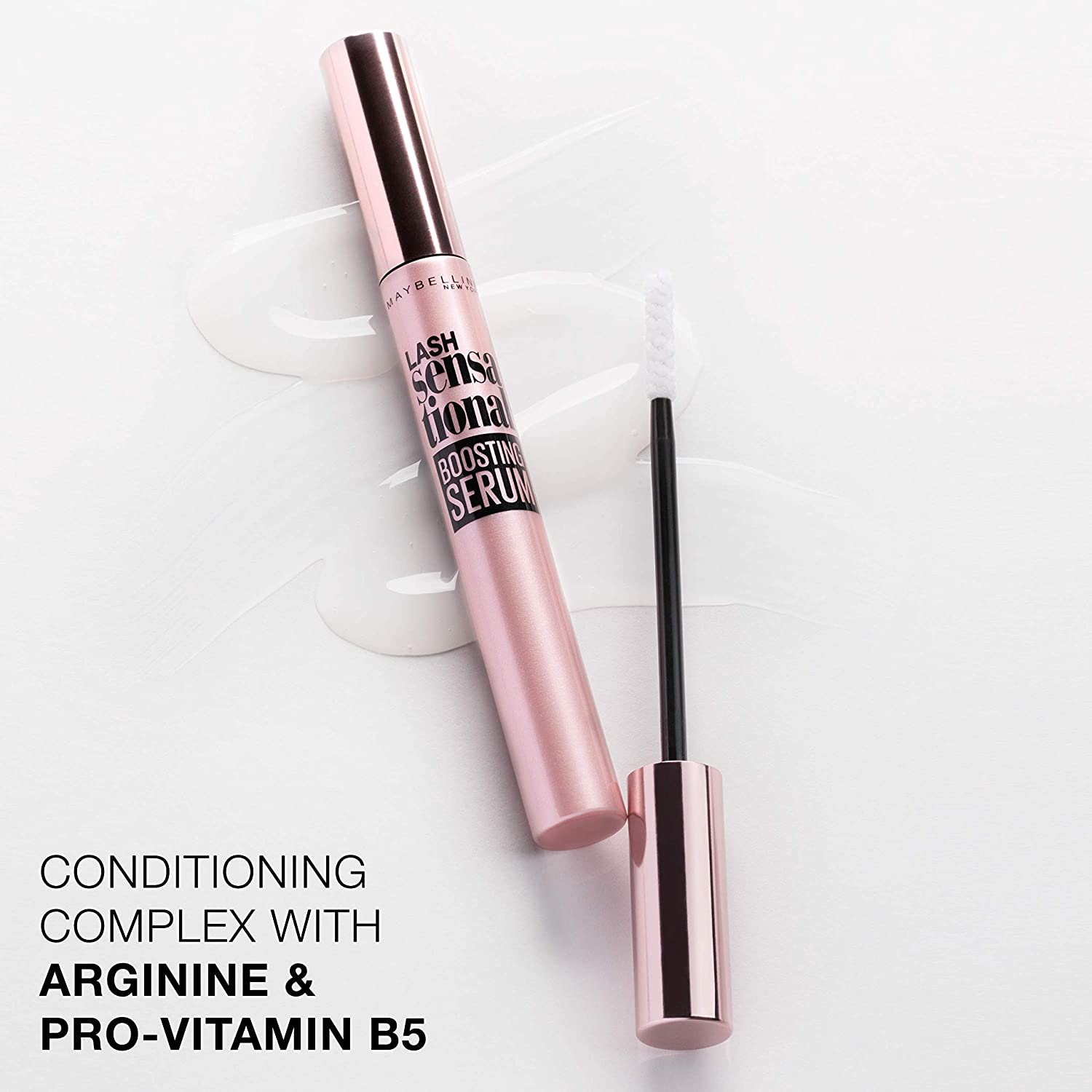 Benefits 
Prevents falling out of lashes

Supple and healthier lashes

Deep conditioning 

Boosts of hair growth 

Convenient to use
Drawbacks
It takes time to absorb

Dries out lashes
Sale
Maybelline Lash Sensational Boosting Eyelash Serum, Conditioning Lash Serum Infused with Arginine and Pro-Vitamin B5 to Fortify Lashes, 1 Count
Maybelline Eyelash Serum: Infused with a conditioning complex with arginine and pro-vitamin B5, this lash serum helps you achieve more plush, shinier lashes that are soft and supple; Primes lashes for mascara application afterward
Define Your Eye: No eye makeup look is complete without Maybelline Mascara; Amp up the drama with The Falsies Mascara, keep it classic with the iconic Great Lash, or go for a smooth, clump-free natural-but-better look Colossal or Lash Sensational Mascara
Maybelline Is The Eye Expert: Whatever your signature eye look, whether natural or dramatic, Maybelline helps create looks that draw eyes; With a broad array of pencil and liquid eyeliners, highly pigmented eyeshadows, iconic mascara, and eyebrow makeup
Maybelline Has What You Need: Create any look with foundation, BB cream, concealer, and highlighter for the perfect canvas, eye shadow, brow pencil, and eyeliner for any eye look and lip products, from showstopping matte lipstick to au natural lip balm
Remove Maybelline Makeup With Micellar Water: Use Garnier Micellar Water as a gentle makeup remover at night, and as a facial cleanser in the morning to prep skin for Maybelline makeup
Hair La Vie Lash24 
The Lash24 eyelash growth serum aims to maintain a healthy environment for your lashes by protecting you from all the dirt and brittleness. The brand affirms giving you gorgeous lashes with its packet of nutritional and handpicked elements. The serum is infused with the goodness of ingredients like keratin, extracts of red clover, and biotin, all of which are primarily associated with stimulating hair growth. Red clover also helps in providing a calming effect to the affected skin and hydrating it all together.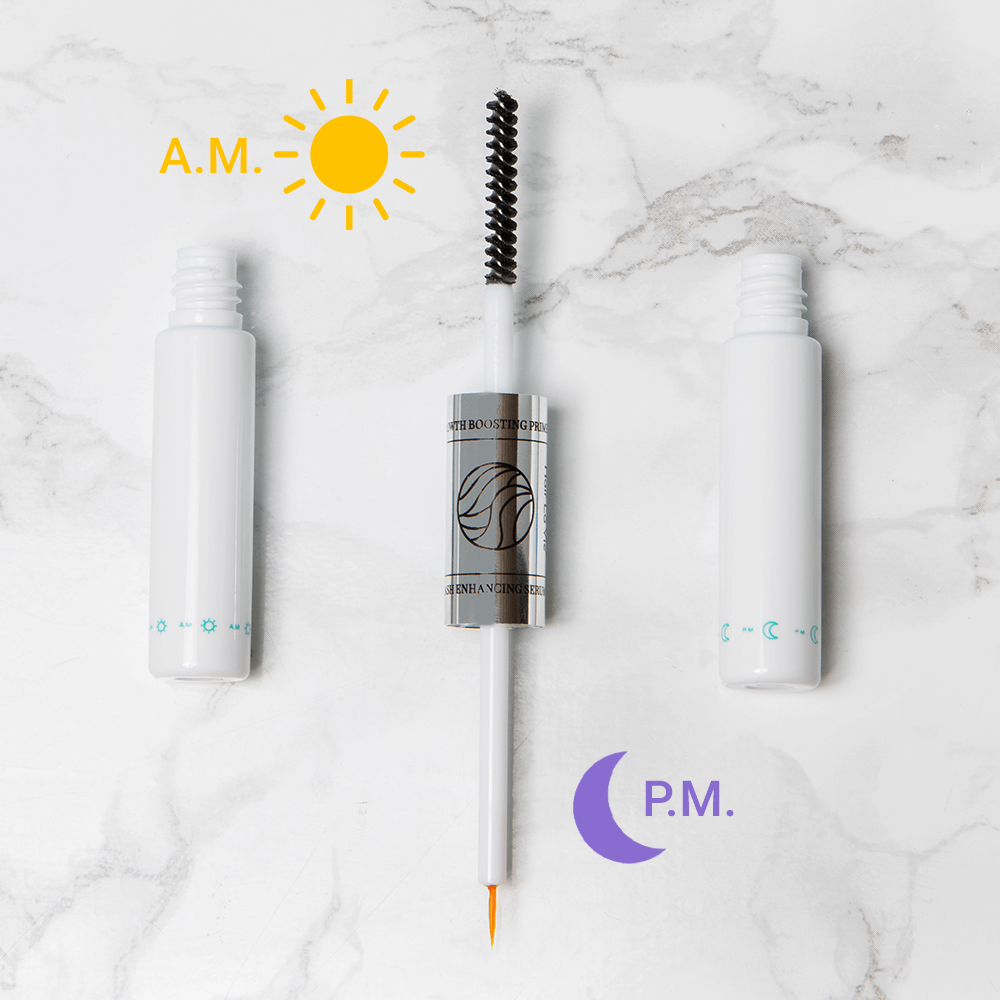 Benefits 
Moisturises skin

Adds sheen to lashes

Nurtures hair follicles 

Longer and softer lashes

Fuller-looking eyelash 
Drawbacks  
Less in quantity 

A bit too expensive 
Lash24 by Hair La Vie | Eyelash Growth Serum - 2 Month Supply | Dual Formula Treatment with AM Primer & PM Lash Boost | Promotes Long, Voluminous Lashes 24 Hours a Day
Longer, fuller lashes 24/7 - Lash24 is the first two-in-one lash growth serum + primer with both a day & a night formula, providing 24 hours of continuous nourishment for healthier, fuller-looking lashes—faster than ever before.
AM Formula - For best results, glide on the invisible AM Formula each morning to support growth during the day. Wear alone or under mascara to prime lashes for all-day length and volume.
PM Formula - Apply a thin line of serum along the roots of the eyelashes every night before bed on cleansed skin to experience deep conditioning and reveal better lashes over time.
Safe, effective, natural lash serum - Lash24 helps nourish your lashes without any hormones, prostaglandins, or side effects like redness, itching, dryness, altered color of the iris, or darkened eyelids.
Visible lash growth in as little as 30 days - Lash24 is formulated with Red Clover Extract, Silk Amino Acids, Hydrating Fruit Sugars, and other clinically proven ingredients create healthier-looking lashes in as little as 4-6 weeks.
Vegalash 
Dazzle the crowd with alluring lashes with the help of Vegalsh eyelash serum at your disposal. The lash enhancing serum is very much sought-after, for it has been made by mixing ingredients serving multiple benefits for hair. Mung bean sprouts, curcumin, magnolia bark extracts, and red clover. They come together to fulfill the skin's needs and bring back your lost hair. The serum also strengthens and acts as a magical refreshing boost for your unattended and brittle lashes. The Vegalash serum is a must to incorporate into your routine to keep your lovely lashes well hydrated and supple.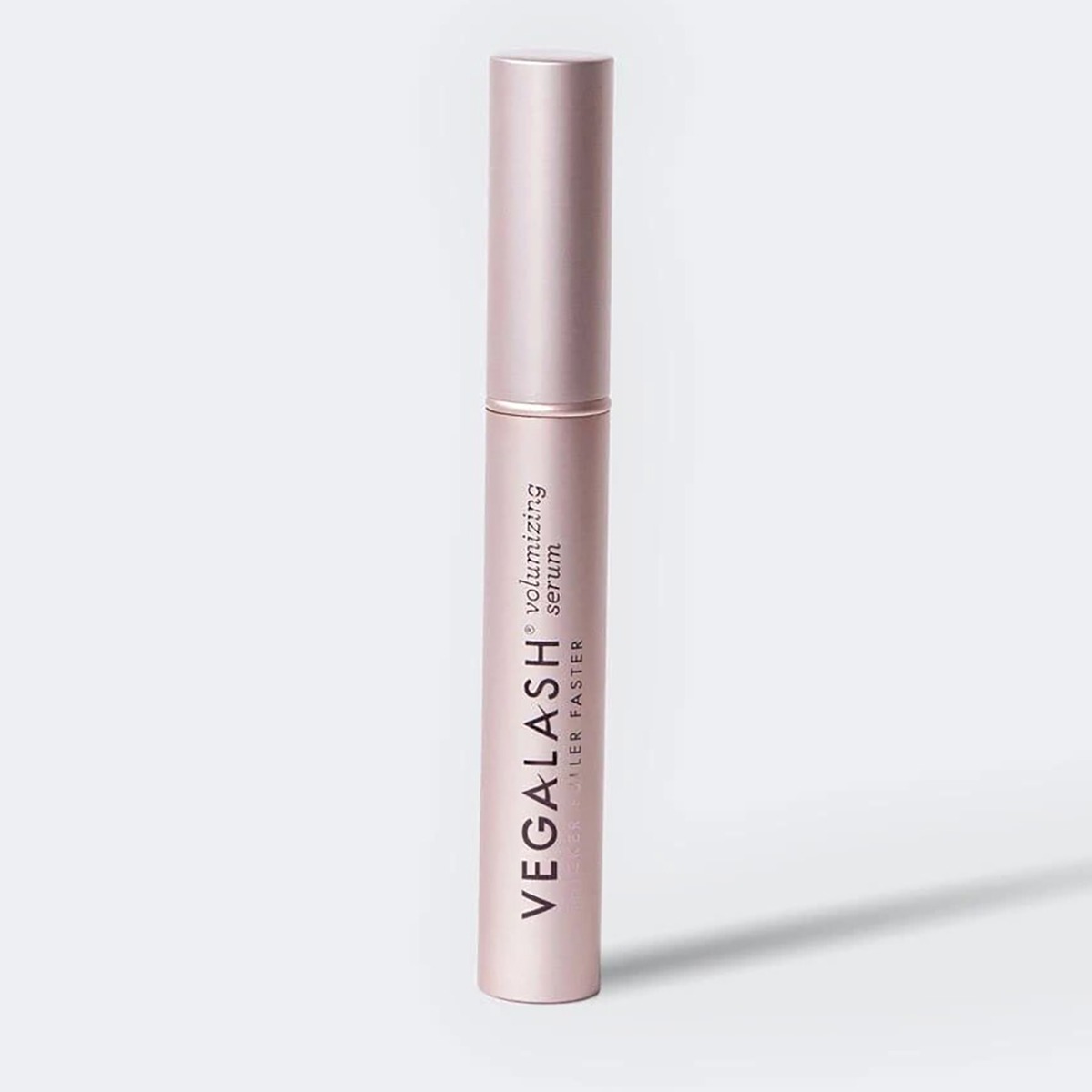 Benefits
Botanical ingredients 

Awakens tired skin

Absence of toxins

Glossier eyelashes

Repairs lash lines

Denser lashes  
Drawbacks 
It takes time to show visible results.
VEGAMOUR Vegalash Volumizing Lash Serum - Eyelash Enhancement Restoration Treatment, Natural Hormone-free Plant Based Vegan Cruelty-free Formula Boosts Healthy Growth
CLINICALLY PROVEN EYELASH ENHANCING SERUM - Using an exclusive blend of powerful phytonutrients, vegaLASH visibly lengthens and thickens your natural lashes while strengthening and conditioning for fuller looking lashes.
SAFE & EFFECTIVE - This drug-free, potent natural formula is fragrance-free and gluten-free, so it's safe for the eyes, sensitive skin and those with celiac disease or gluten intolerance.
NO HORMONES OR HARMFUL CHEMICALS - VEGAMOUR vegaLASH contains no prostaglandin, no prostaglandin analogs, no bimatoprost, and no minoxidil. Our formula will not darken your eye color or cause the eye irritation or eyelid inflammation commonly experienced with other products.
LEAPING BUNNY APPROVED - All VEGAMOUR products are certified cruelty-free.
MONEY BACK GUARANTEE - We are so confident that you will be delighted with the thicker, fuller, longer look of your eyelashes, that we offer every customer a 100% money back guarantee.
Pronexa Hairgenics Lavish Lash 
Voluminous and healthy lashes needn't be just a dream! That's right. The Pronexa eyelash growth serum uses purely nature-driven ingredients to re-energize your dull skin, making it plump and fresh. With highly active elements like hyaluronic acid and Panax ginseng extracts, the serum gives your irritated follicles a soothing effect and helps promote hair growth. 
The serum helps strengthen your lashes, thus cutting down on all the dryness. You can also use it to accentuate the brows, giving them a sharper look.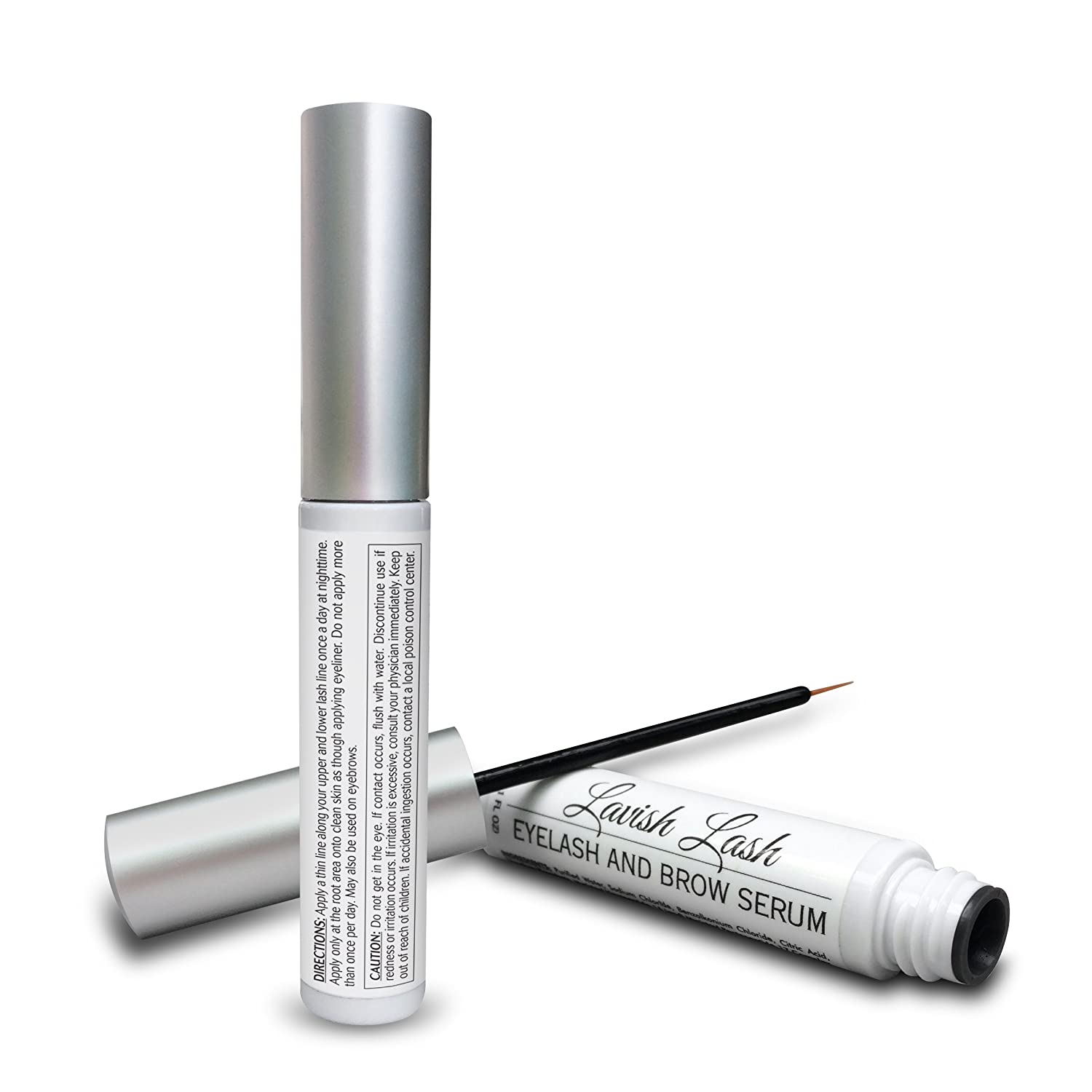 Benefits
Prevents thinning of hair

Strengthens follicles 

Natural ingredients 

Cruelty-free

Thicker and nourishes lashes 

Encourages hair growth 
Drawbacks
People with sensitive skin may experience slight discomfort.
Pronexa Hairgenics Lavish Lash – Eyelash Growth Enhancer & Brow Serum with Biotin & Natural Growth Peptides for Long, Thick Lashes and Eyebrows! Dermatologist Certified, Cruelty Free & Hypoallergenic.
Our revolutionary botanical serum boosts the length and thickness of eyelashes and eyebrows. The result is longer, fuller and thicker eyelashes and brows! Imparts sheen and luster to lashes and brows making them appear lush and beautiful. No more false lashes needed!
Lavish Lash is proven by science. Experience drastic increases in length and thickness of your eyelashes and eyebrows in as little as 60 days for the perfect lash boost! Contains proprietary botanically-derived compounds that penetrate hair follicles to stimulate lash and brow growth which in turn fortifies the eyelashes and brows to noticeably lengthen and thicken them.
Lavish Lash is made with only the highest quality ingredients. Everything in our serum is hypoallergenic, non-irritating, clinically tested, allergy tested & dermatologist tested. Never tested on animalss and cruelty free.
Easy to apply. Simply place a thin line along the base of your upper and lower lash line once a day at nighttime. Apply only at the root area of eyelashes and as though applying eyeliner and onto clean eyebrows. Combine with our Lavish Liner eyeliner with eyelash growth serum and castor oil for even better results.
Use for a minimum of at least 60 days as the eyelashes and brows are the slowest growing hairs on the human body. Your satisfaction is guaranteed or your money back!
Closure
Lashes have a different sob story altogether. The constant face-off with dirt and pollution, makeup, teasing them with false extension, drenching them in a pool of oil blends, and the list goes on. On top of that, we often dodge skin calls due to work or just laziness. Next time you do this, you might want to remember that you are not doing enough justice to your lashes! But do lash serums work? Yes, they sure do if you choose the right one for your skin! Don't let us stop you from choosing. Go on, for your lashes need some exploring to do!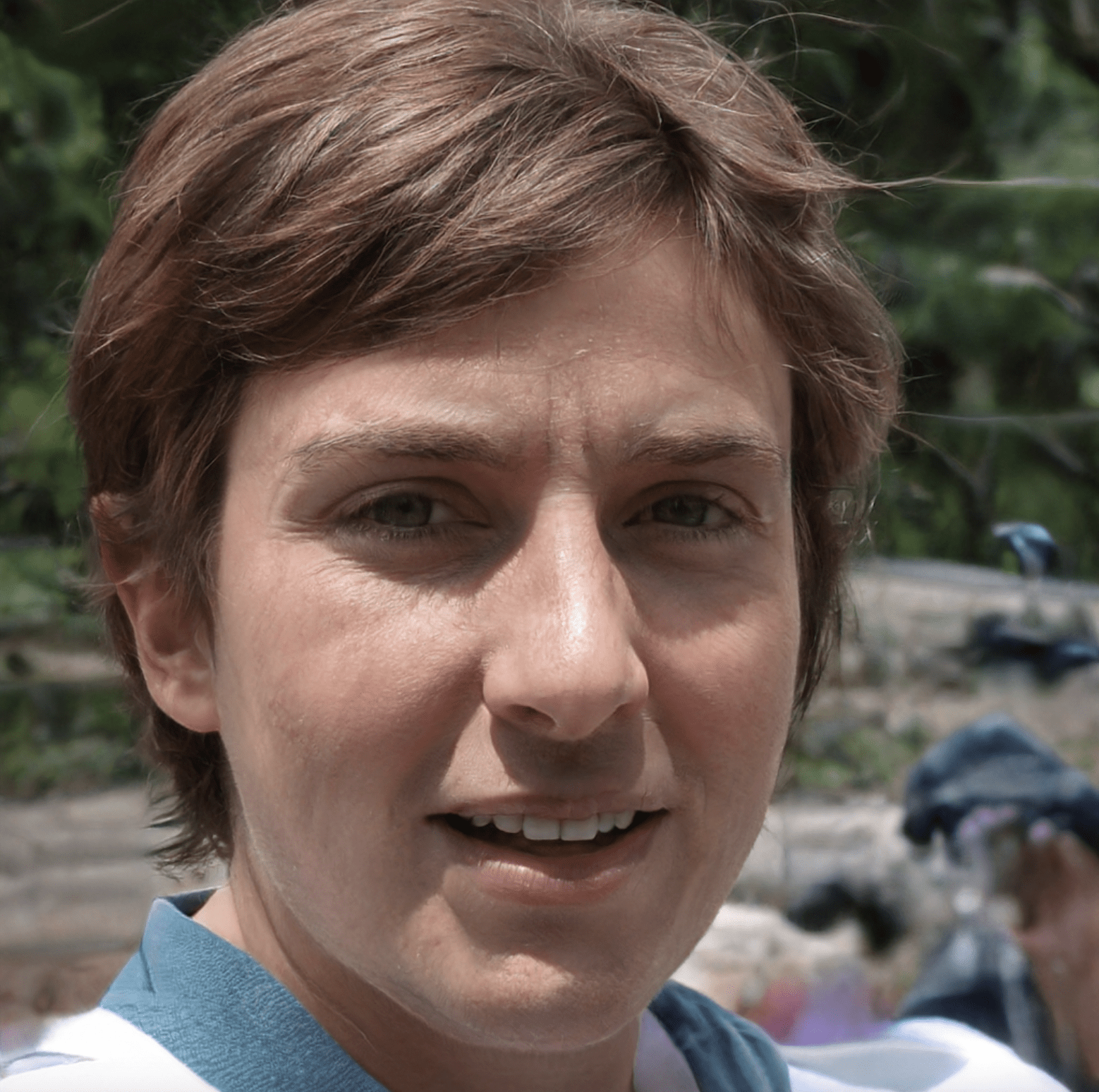 Rebecca is a skilled writer with a passion for makeup and skincare. With years of experience in the beauty industry, she has a deep understanding of the latest trends and products and a talent for creating engaging content that resonates with her readers. Whether she's writing about the latest skincare products or sharing her favorite makeup tips, Rebecca's writing is always informative, entertaining, and inspiring.