The Rodan and Fields lash boost serum has established a good place for itself to satisfy your thirst for fierce and jaw-dropping lashes. Users have been laying claims this lash enhancing serum, though effective, you can't get your hands on this one without emptying your pockets. There have also been specific complaints regarding its composition where people ended up getting rashes and swelling. And trust me, everyone hates buying something worth truckloads of cash to realize it wasn't worth it, and that's the reason people look for an effective yet affordable Rodan and Fields Lash Boost Dupe.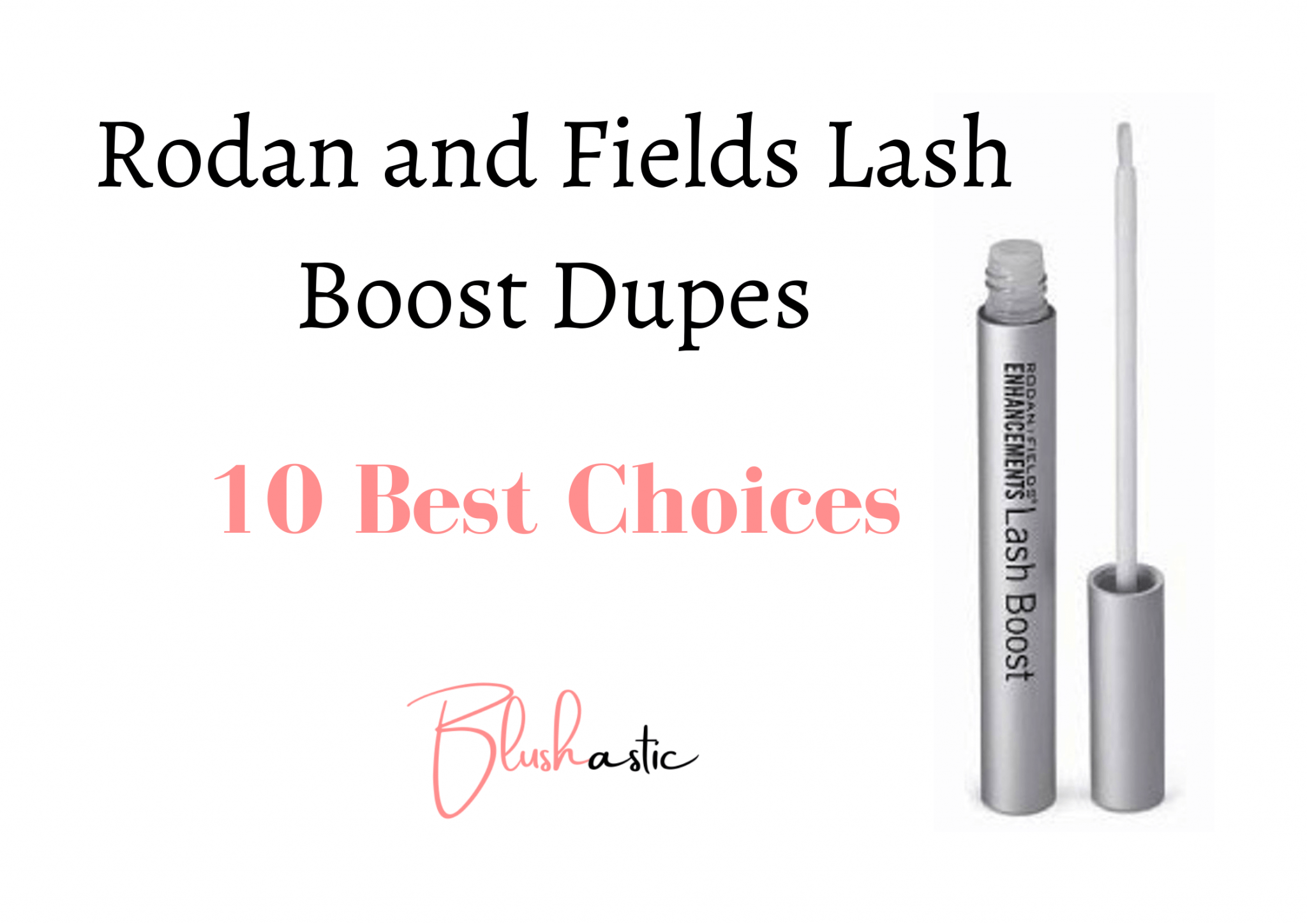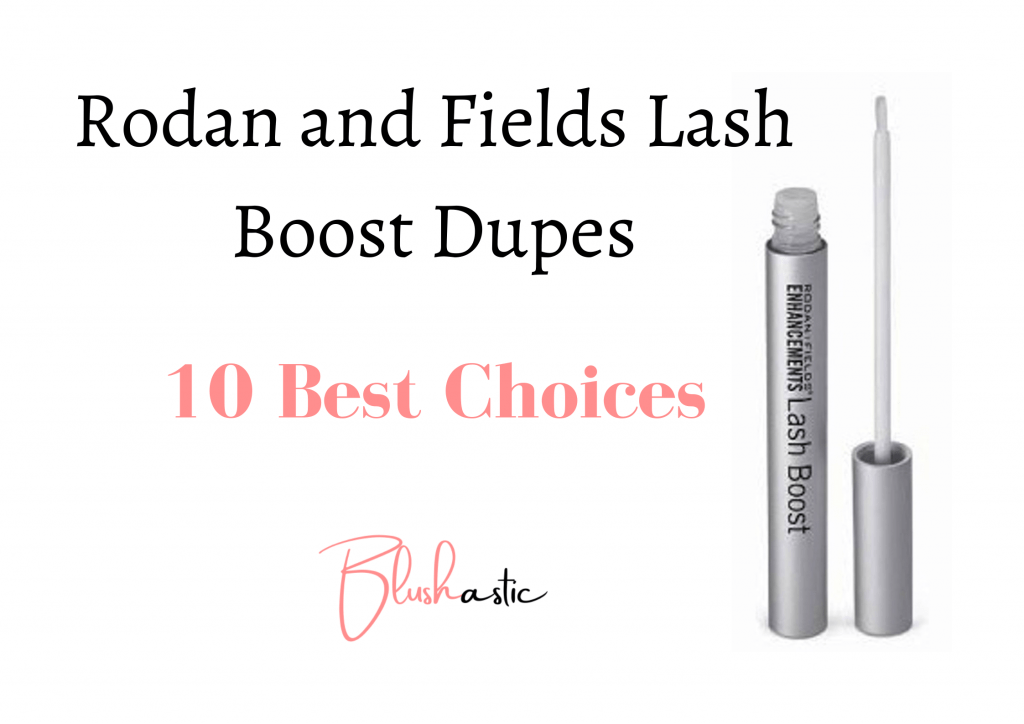 We had some time on our hands, so we put together ten equally advanced alternatives that fill up the nourishment gap and take you closer to getting those crazy thick lashes! Let us take a look at the Rodan and Fields Lash Boost dupes. 
Also Read: Rodan and Fields Lash Boost Reviews | The Worthy Lash Serum?
Rodan and Fields Lash Boost Dupes For Desired Lashes 
Everyone loves a little drama when it comes to eyelashes, and we are no different! The RapidLash Eyelash Enhancing Serum has been specially designed to suit the needs of your lashes with a fine blend of natural ingredients. Your skin gets the goodness of peptides, pumpkin seed extracts, soybean oil. Also, biotin and even panthenol are solely responsible for giving you healthier and voluminous lashes. Consequently, we consider it as the ideal Rodan and Fields Lash Boost Dupe.
Moreover, this eyelash growth serum is the go-to solution of many cosmetic enthusiasts, tested by dermatologists. It is safe for people who use contact lenses and is devoid of any fragrance. As the name suggests, the formula penetrates deep into your skin, leaving you with fuller and longer lashes!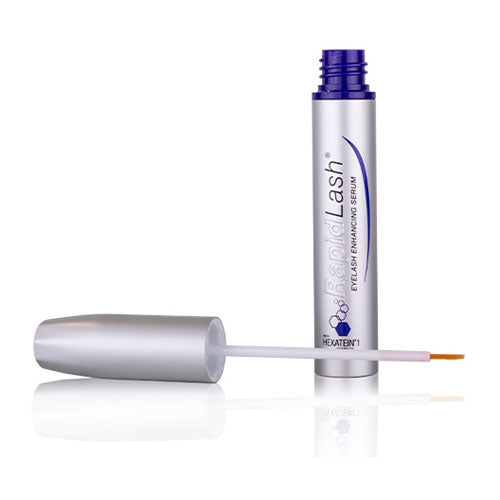 Benefits 
Enhances hair follicles

Defines lashlines 

Plump lashes 

Free of toxins 

Dermatologist and ophthalmologist tested

Longer lashes 
Drawbacks  
May cause some itchy sensation. 
Plump lashes are obsessed over by many, and this serum makes sure you get what you signed up for! That's right, this lash growth serum acts as a moisturizing agent for your damaged and brittle lashes and brings you back your lost dazzle. It charges up your follicles and stimulates their growth, resulting in bold and conditioned lashes. Also, it gives a rejuvenating boost to your skin and fights falling out of weaker lashes, making them much more healthy. 
Similarly, it is infused with plant-based ingredients like mung beans and red clover and gives your lashes the hydration they need and improves their appearance. So sit back and watch VEGAMOUR Lash Serum do all the trick!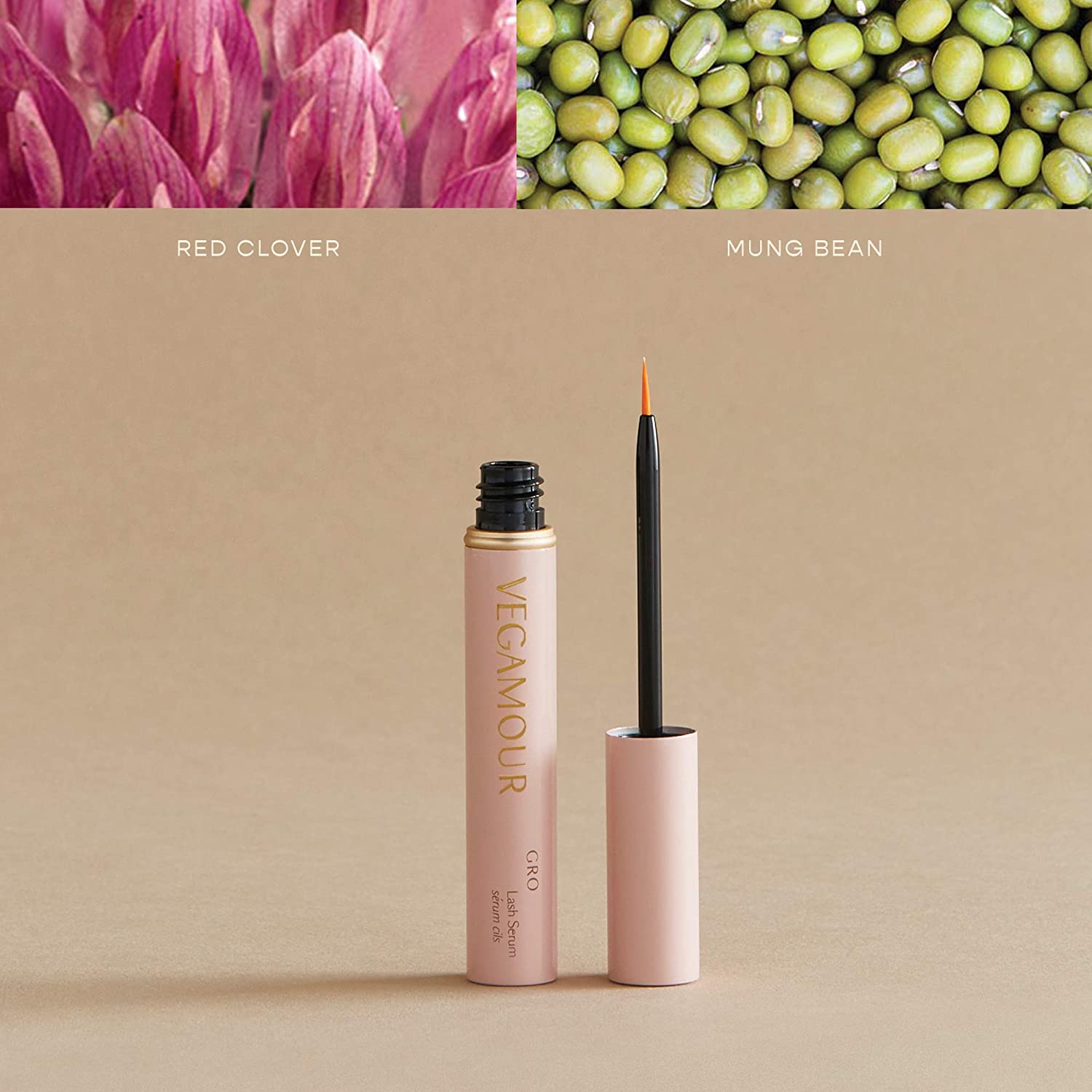 Benefits 
Cleans out impurities

Combats falling out of hair

Amplifies health of lashes

Adds volume

Mung beans nourish the follicles 

Red clover promotes the growth of new lashes

No chemicals present
Drawbacks
Too expensive as compared to the quantity 
Glamorous-looking lashes are not everyone's cup of tea, which is why we have this one on our list! The RevitaLash Lash Enhancing Serum cares for your lashes like no other which makes it the best Rodan and Fields Lash Boost Dupe. It gives special attention to them by making your lashes stronger denser, and giving you the confidence you need! They are also loved for the tint of shine they add to your lashes, making them like a million-dollar baby! 
Tested by ophthalmologists, this formula is prepared with a blend of essential peptides, biotin, and extracts of green tea. This helps protect the lashes and soothe them from any irritation. Apart from accentuating your beauty, the serum also makes sure to protect your lashes against environmental odds and constant makeup.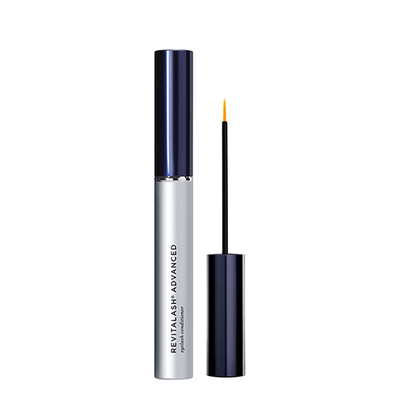 Benefits 
Clinically proven and dermatologist tested

Non-greasy texture

Blends in smoothly

Forms a protective barrier for lashes

Dulls the coarse texture 

Prevents breakage

Glossy-looking lashes 

Deep nourishment 
Drawbacks 
It may take more time for noticeable changes in lashes.
L'Oreal Paris Lash Serum Solution
Your eyelashes are probably tired from all those styling products, which is why you need to give them some extra attention. The L'Oreal Paris Lash Serum Solution serves as the most luxurious therapy for your lashes and helps restore their beauty. With hyaluronic acid as its hero ingredient, the serum pampers your skin with its hydrating properties leaving your lashes plump. It contributes towards the thickening of your lashes with its bag of powerpack elements like arginine, provitamins, hyaluronic acid, and glycerine.
Glycerin, present in the formula, is associated with keeping the skin well hydrated, plump, and young. The serum sits gently on the skin and is well suited for sensitive skin. If you have this one handy in your bag, those lashes have nothing to worry about!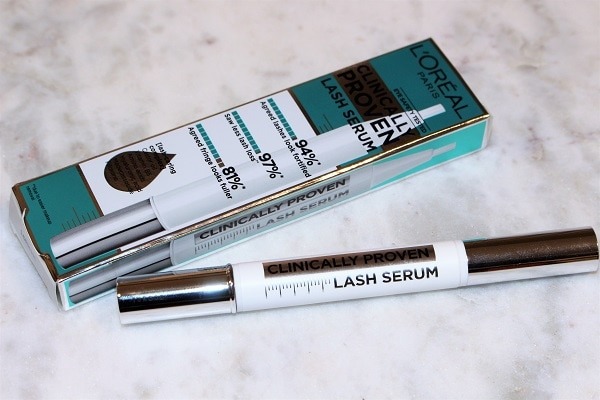 Benefits 
Convenient to use

Travel-friendly 

Suitable for sensitive skin

Arginine helps regenerate lost hair

Fluffy and softer lashes

Replenishes lash lines
Drawbacks  
It quickly becomes dry, so you will have to be careful with your application.
Premium Eyelash Growth Serum and Eyebrow Enhancer by VieBeauti
With a promise to deliver you drool-worthy lashes, the VieBeauty eyelash serum has a silky smooth consistency that quickly absorbs into the skin, making it softer. The serum contains a refreshing boost of rich nutrients like ginseng roots, hydrolyzed silk, multiform extracts, and nymphaea flower extract. These natural ingredients found in the lap of nature are enriched with multiple benefits. Also, they tend to skin needs, be it sparse hairline, weak lashes, or even dry-looking lash line. 
This eyelash growth serum has a mild formula and promotes hair renewal, filling out the empty spaces and making your lashes thicker than ever! It constitutes an essential combination of amino acids which help stimulate blood flow in the affected areas, awakening them from inside. Indulge in lustrous lashes by adding this one to your skincare regimen! We surely can call it the most profitable Rodan and Fields Lash Boost Dupe.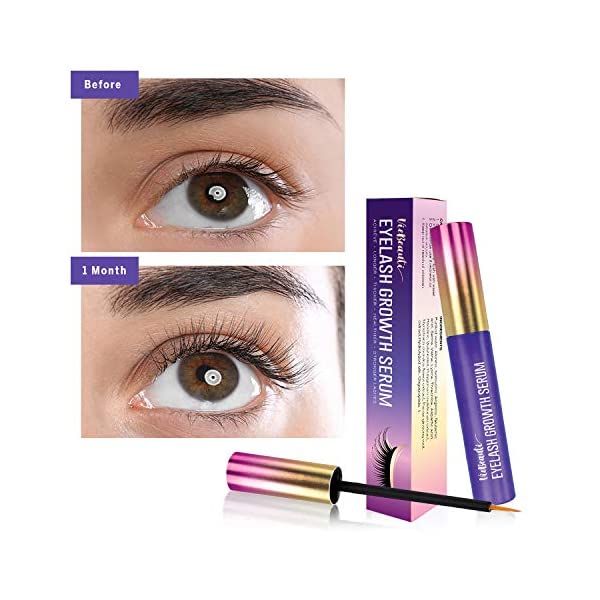 Benefits 
Lengthens eyelashes

Accelerates growth of new hair

Fights brittleness 

Softer and plush lashes 

Non-irritating formula 

Shinier lashes 
Drawbacks 
Mild irritation on eyelids  
Grande Cosmetics GrandeLASH-MD Lash Enhancing Serum
The Grandelash lash enhancing serum has been put together with a potent mixture of botanical extracts, including vitamin E, peptides in plenty, and other amino acids, which are solely concerned with enhancing the look of your lashes, adding a youth-like touch to them! The serum boasts of its seamless formula that effortlessly blends on the skin and gives you natural and thicker lashes. 
Preferred mostly for their chemical-free composition, you can easily use the serum along with lash extensions or even makeup. It has been clinically tested and delivers you visible results in 3 months.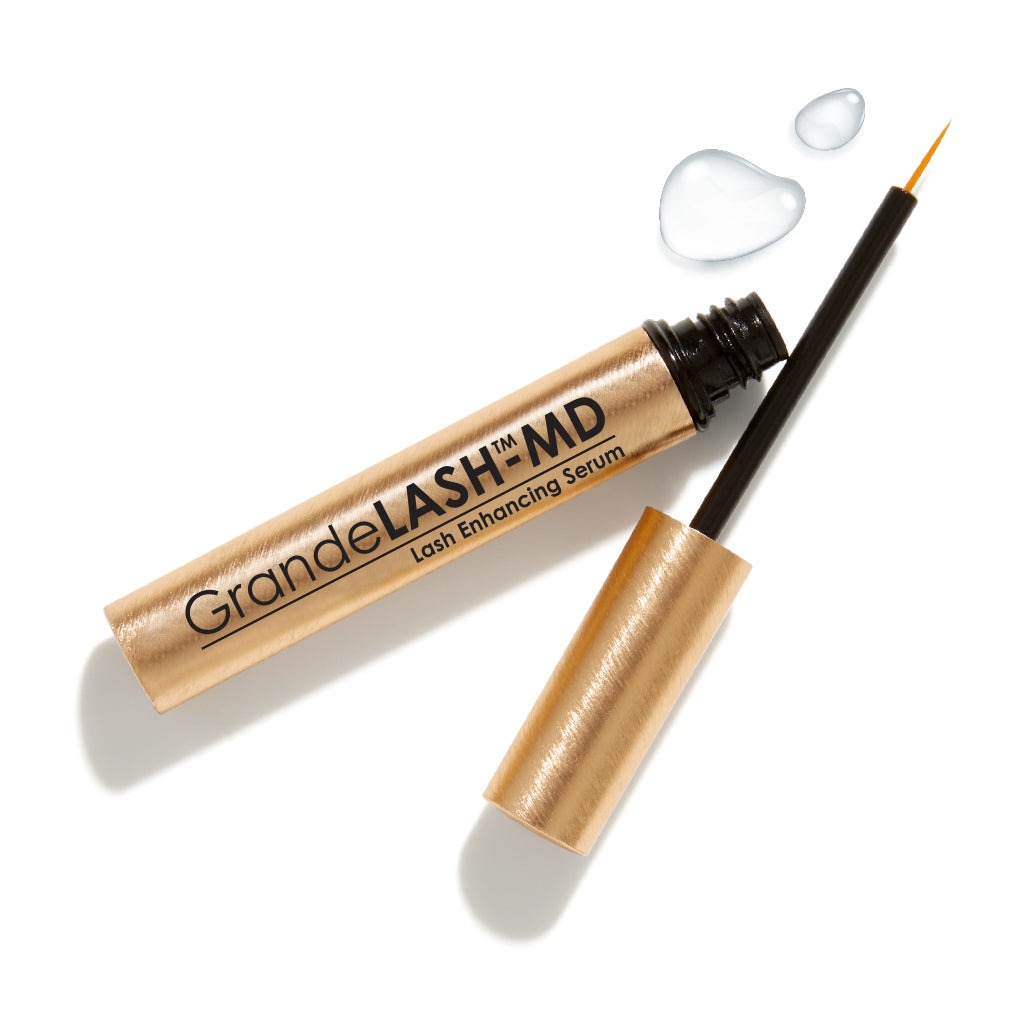 Benefits 
Powers up lashes

Makes lashes stronger

Fuller-looking lashes

Easy to use

Elongates eyelashes 

Cruelty-free 
Drawbacks 
Slight itchiness 

Makes eyelids dry
Maybelline Lash Sensational Boosting Eyelash Serum 
When it comes to the best for your lashes, it's difficult for the Maybelline Lash Sensational Boosting Eyelash Serum to stay behind! After claiming its position as the world's number 1 brand, this eyelash serum readily rejuvenates your tired skin. It nourishes the follicles, thereby helping you achieve beautiful lashes. The serum also adds sheen and helps make the lashes softer to give your eyes that perfect bold look.  
The eyelash serum has been pumped up with hints of collagen, which helps fill empty spaces, giving you extra curled-up lashes. Bring this one home to get more well-defined eyes!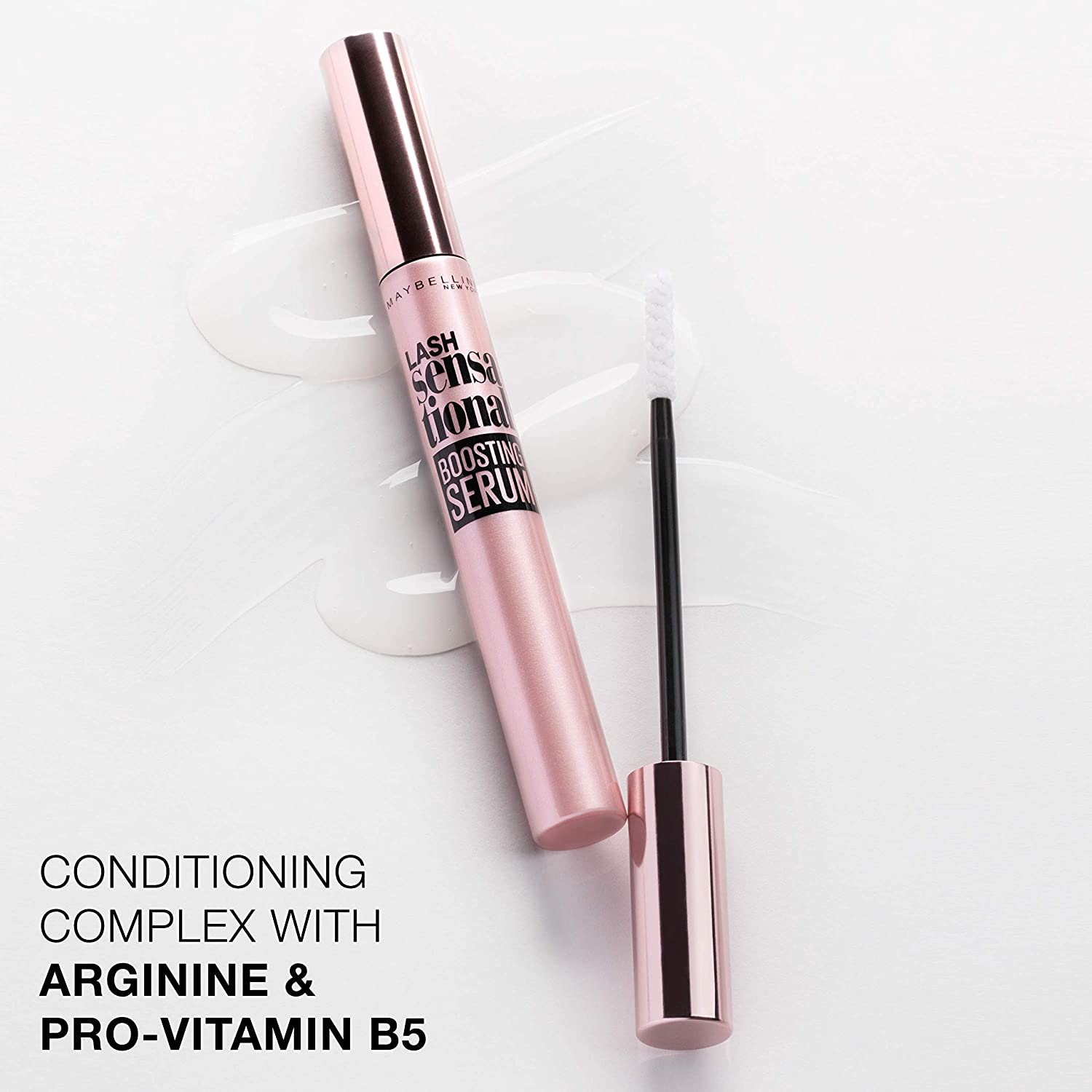 Benefits 
Prevents falling out of lashes

Supple and healthier lashes

Deep conditioning 

Boosts of hair growth 

Convenient to use
Drawbacks
It takes time to absorb

Dries out lashes
Hair La Vie Lash24 
The Lash24 eyelash growth serum aims to maintain a healthy environment for your lashes by protecting you from all the dirt and brittleness. The brand affirms giving you gorgeous lashes with its packet of nutritional and handpicked elements. The serum is infused with the goodness of ingredients like keratin, extracts of red clover, and biotin, all of which are primarily associated with stimulating hair growth. Red clover also helps in providing a calming effect to the affected skin and hydrating it all together.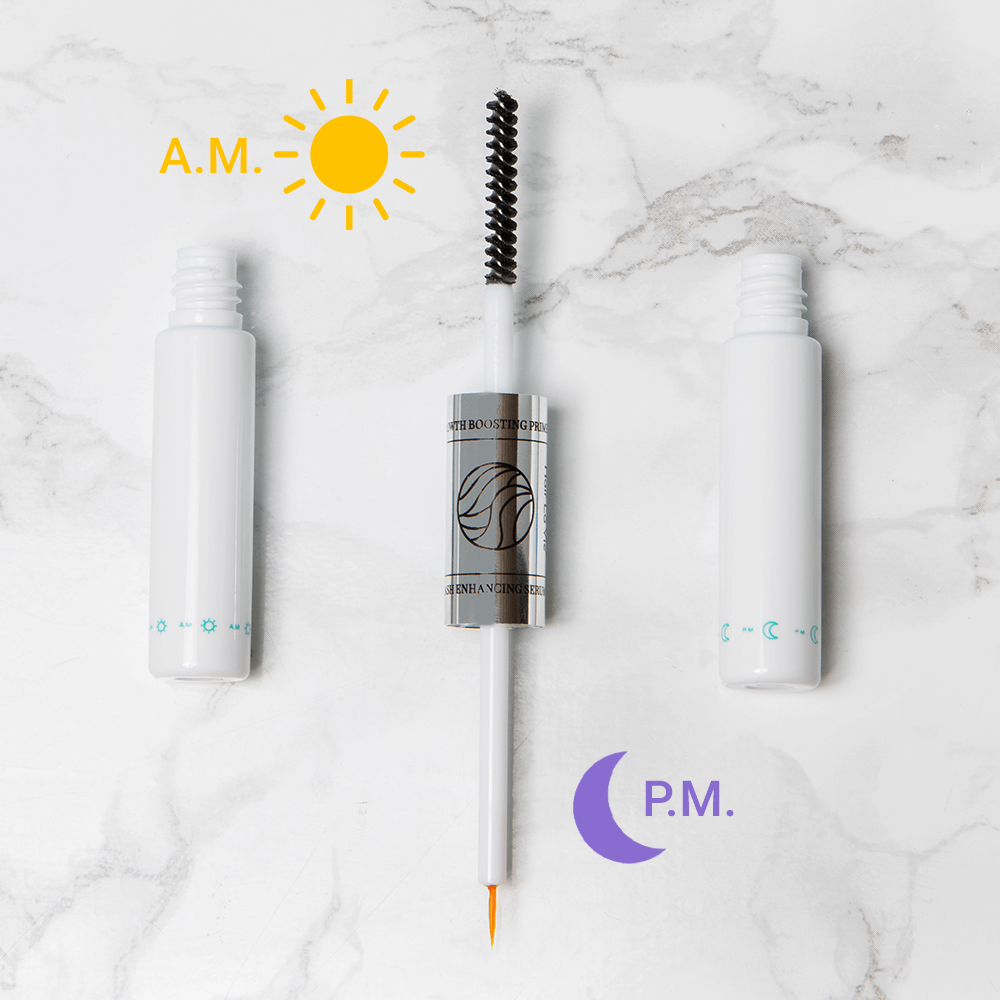 Benefits 
Moisturises skin

Adds sheen to lashes

Nurtures hair follicles 

Longer and softer lashes

Fuller-looking eyelash 
Drawbacks  
Less in quantity 

A bit too expensive 
Vegalash 
Dazzle the crowd with alluring lashes with the help of Vegalsh eyelash serum at your disposal. The lash enhancing serum is very much sought-after, for it has been made by mixing ingredients serving multiple benefits for hair. Mung bean sprouts, curcumin, magnolia bark extracts, and red clover. They come together to fulfill the skin's needs and bring back your lost hair. The serum also strengthens and acts as a magical refreshing boost for your unattended and brittle lashes. The Vegalash serum is a must to incorporate into your routine to keep your lovely lashes well hydrated and supple.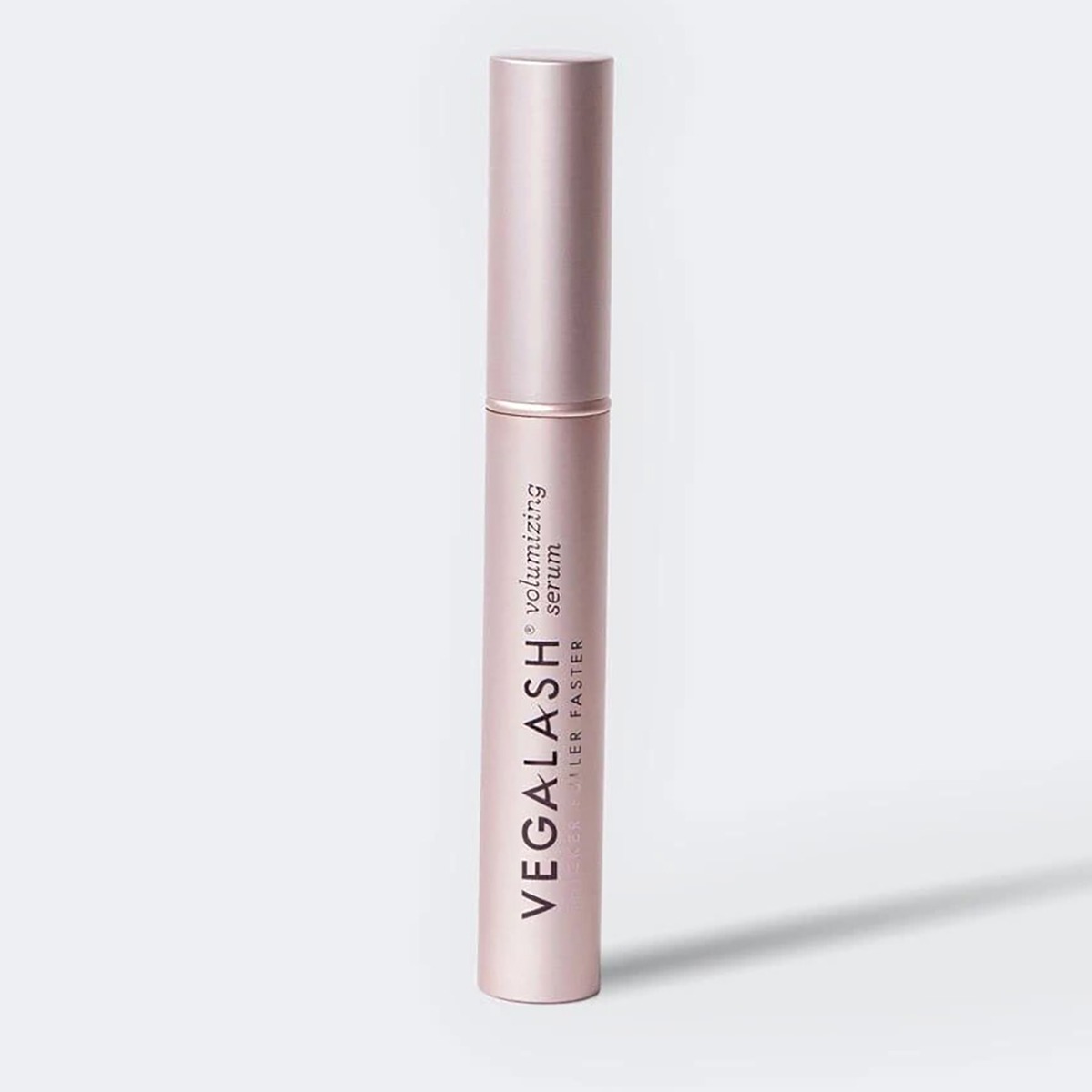 Benefits
Botanical ingredients 

Awakens tired skin

Absence of toxins

Glossier eyelashes

Repairs lash lines

Denser lashes  
Drawbacks 
It takes time to show visible results.
Pronexa Hairgenics Lavish Lash 
Voluminous and healthy lashes needn't be just a dream! That's right. The Pronexa eyelash growth serum uses purely nature-driven ingredients to re-energize your dull skin, making it plump and fresh. With highly active elements like hyaluronic acid and Panax ginseng extracts, the serum gives your irritated follicles a soothing effect and helps promote hair growth. 
The serum helps strengthen your lashes, thus cutting down on all the dryness. You can also use it to accentuate the brows, giving them a sharper look.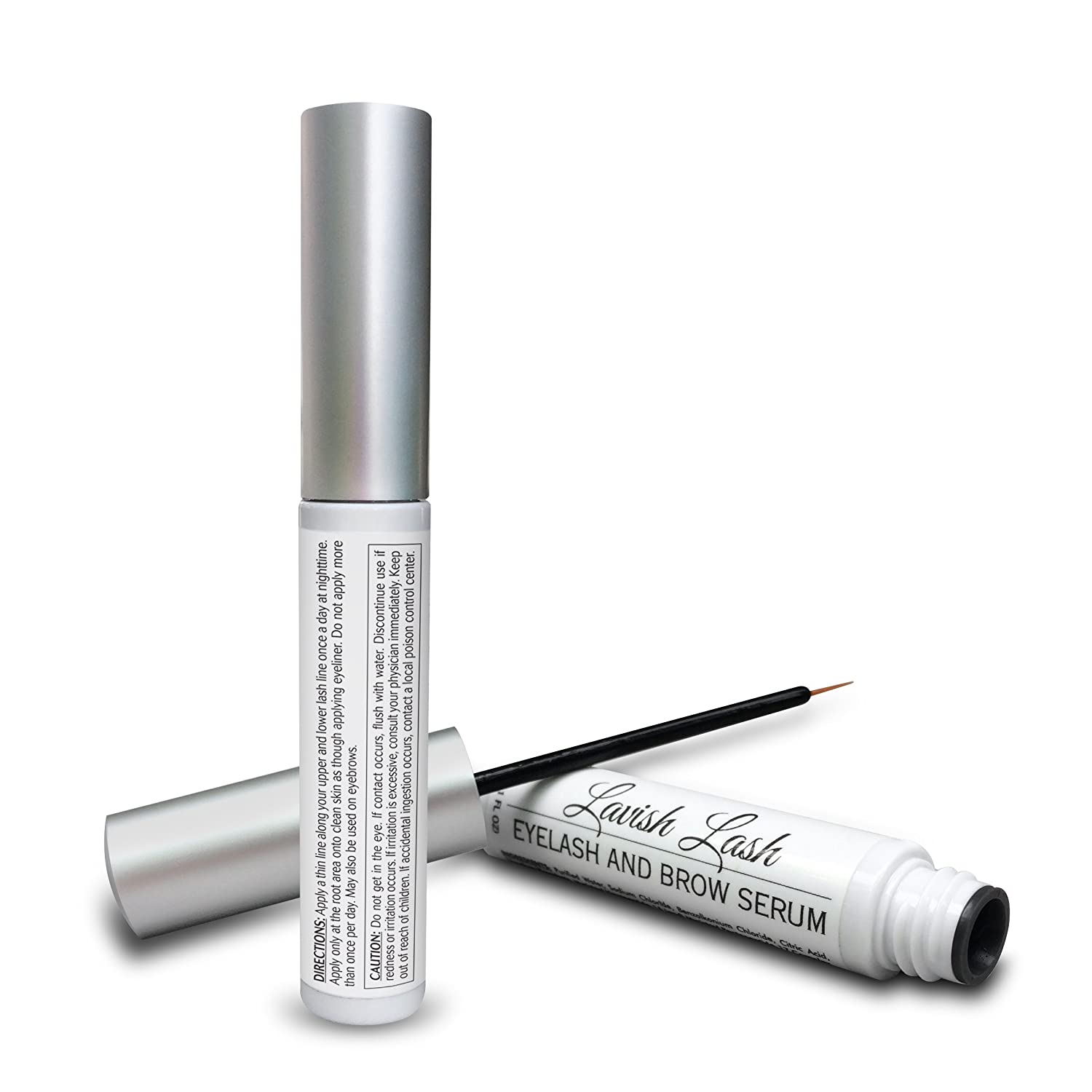 Benefits
Prevents thinning of hair

Strengthens follicles 

Natural ingredients 

Cruelty-free

Thicker and nourishes lashes 

Encourages hair growth 
Drawbacks
People with sensitive skin may experience slight discomfort.
Closure
Lashes have a different sob story altogether. The constant face-off with dirt and pollution, makeup, teasing them with false extension, drenching them in a pool of oil blends, and the list goes on. On top of that, we often dodge skin calls due to work or just laziness. Next time you do this, you might want to remember that you are not doing enough justice to your lashes! But do lash serums work? Yes, they sure do if you choose the right one for your skin! Don't let us stop you from choosing. Go on, for your lashes need some exploring to do!
Rebecca is a skilled writer with a passion for makeup and skincare. With years of experience in the beauty industry, she has a deep understanding of the latest trends and products and a talent for creating engaging content that resonates with her readers. Whether she's writing about the latest skincare products or sharing her favorite makeup tips, Rebecca's writing is always informative, entertaining, and inspiring.