How come, because of the lack of time, you skipped a nutritional hair treatment? We're sure many of you have faced such situations but are still urged to get frizz-free, smooth, and silky hair. Shampoo and conditioner aren't enough to bring that nutrition back to your hair. Therefore, another treatment is needed that requires less time and brings maximum results. This brings us to wonder water. In this article with some unbiased Elvive Wonder Water reviews, we will try and unfold every piece of information about the product.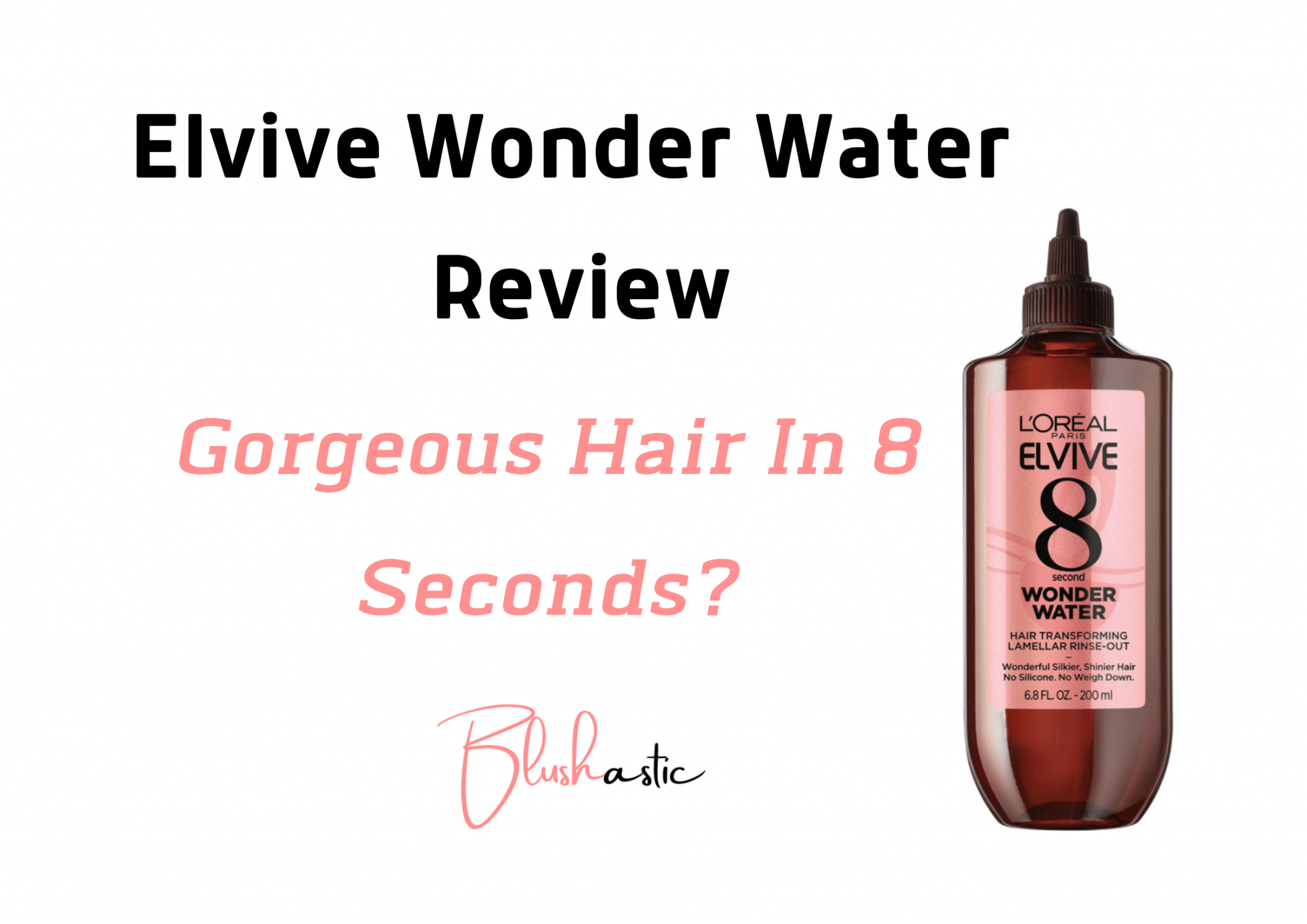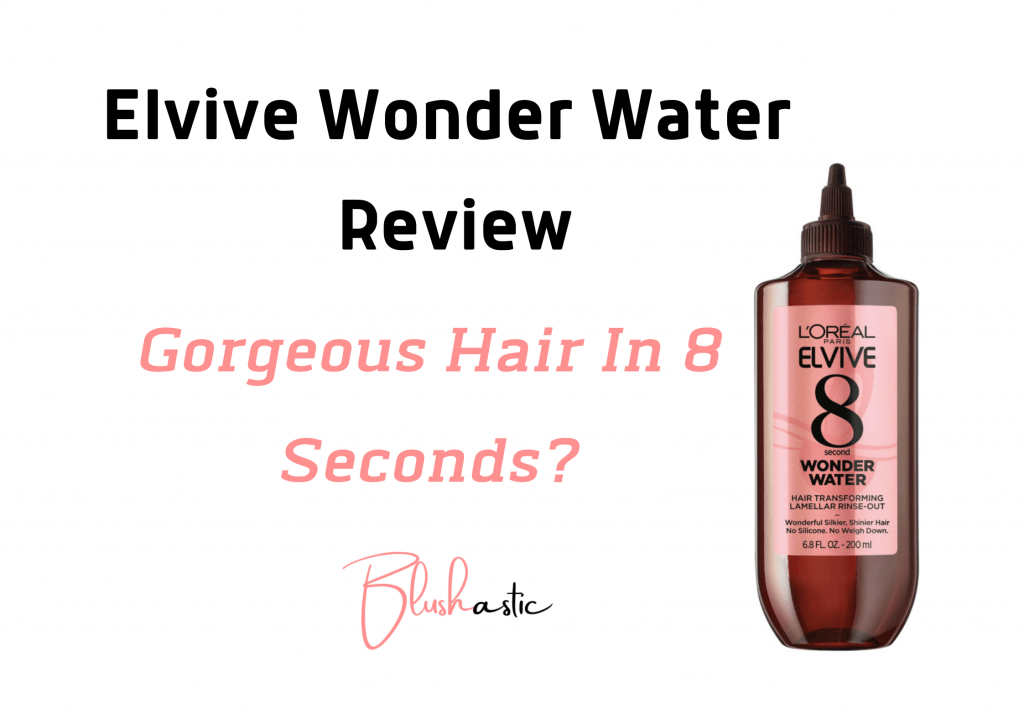 Loreal elvive wonder water has gained much attention over the past few months. There can be many reasons behind it, but the one that tops is its claim to show results within 8 seconds. Is this drugstore product by L'oreal worth a purchase? Is it credible enough to trust it with our hair? Is it worth the price? Let's find out.
Elvive Wonder Water Reviews | Desired Hair In 8 Seconds?
Loreal Paris is a beauty care brand with a wide range of fame from all around the world. A division of L'oreal USA, Loreal Paris is a brand that focuses on empowering individuals from all countries and cultures. Their tagline, "Because I am worth it," says it all about the commitment of their scientists, employees, and brand.
Sale
L'Oreal Paris Elvive 8 Second Wonder Water Lamellar, Rinse out Moisturizing Hair Treatment for Silky, Shiny Looking Hair, 6.8 FL; Oz
Try Elvive 8 second wonder water by L'Oreal Paris, This rinse out lamellar moisturizing hair treatment transforms hair in 8 seconds for silkier, shinier, healthier looking hair
Breakthrough hair treatment that visibly transforms hair from the first use, 1 Elvive 8 Second Wonder Water sold every minute
Silicone-free and paraben-free Elvive 8 Second Wonder Water, Moisturizing agents and amino acid target damaged areas of hair, forming thin layers called lamellas to smooth hair's surface with no weigh-down
Breakthrough lamellar water technology, 8 seconds to silkier, shinier, healthier looking hair with a totally weightless feel unlike anything else in hair care; Safe to use on color-treated hair
Use 2-3 times per week on wet hair after shampoo, 1 dose for fine to medium textured hair, 2-3 doses for thick to curly textured hair, add 1 more dose if you have long hair; Apply only to lengths, avoiding the scalp
Elvive 8 seconds wonder water is their drugstore launch that aims to bring silkier, shinier, and healthier-looking hair within 8 seconds. It is a premium hair care treatment in a liquid formula that stands out from the conventional rinse-out treatments. It's not a hair regrowth treatment or whatsoever, but rather a hair treatment for healthy-looking hair.
Key Ingredients 
Propylene glycol-

Propylene glycol is a highly effective humectant that grabs moisture from the environment and locks it into the scalp. Moreover, it also acts as a preservative, absorbing extra water from the product and helping it last longer. Propylene glycol is also helpful in making the hair smooth and silky.

Alcohol denat –

alcohol denat is short-chain alcohol used in many hair care products for its instant drying properties. They help prevent bacterial growth in the hair and make it last longer. Moreover, it allows polymers to take hold of the hair and make it silky and smooth.

Limonene-

Limonene is a citrus fruit oil that prevents hair loss and promotes healthy hair growth. It also has anti-inflammatory benefits that help the scalp heal any inflammation.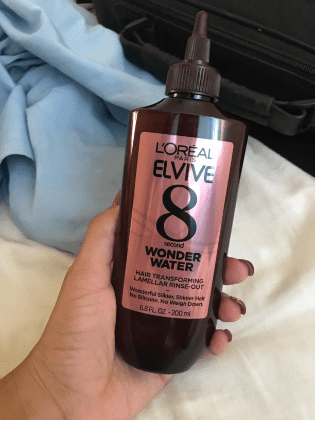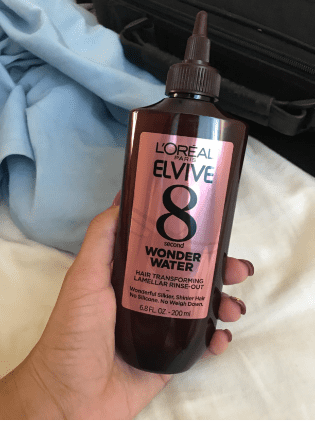 How to use Elvive wonder water?
Step 1:

Wash your hair with shampoo to remove the dirt.

Step 2:

Apply 20 ml of the product onto your wet hair. 
Suppose you are confused about how to measure 20ml. There is no need to take a measuring scale. An inbuilt scale is made on the back of the bottle. Moreover, clear indications are given on the bottle about the liquid used depending on the hair length. 
Step 3:

One might face hardship in the application because of the watery texture of the product. However, once you have applied the liquid, please keep it for 8 seconds. Massage your hair alongside when the water is applied

Step 4:

Rinse off the hair with water after 8 seconds while avoiding contact with the eyes.

Step 5-

You may or may not apply conditioner depending upon your preferences.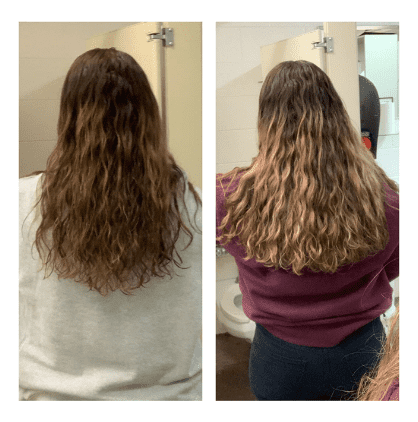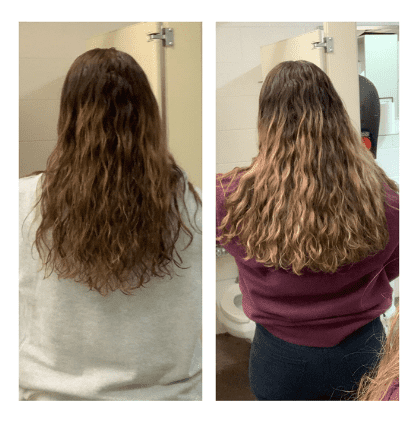 Benefits of Elvive wonder water
Leads to silky smooth hair-

Elvive wonder water provides you with soft and healthy hair. The long and short-chain alcohols used in the product act as emulsifiers and anti-bacterial agents. Moreover, the amino acids boost collagen production and protect the hair from sun damage. 

It saves a lot of time- A nutritional treatment to hair within just 8 seconds is way more to ask for. If you are getting late for a party and don't have much time to apply something, shampoo your hair and see the magic of Elvive water.
Suitable for all hair types-

Whether one has curly, straight, or wavy hair, it can be easily used without fear of complex application.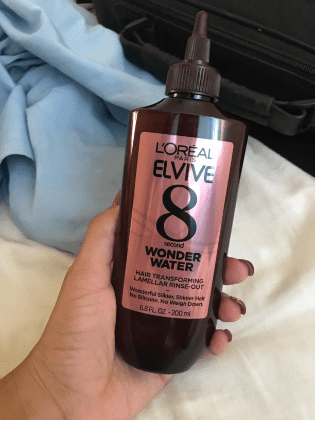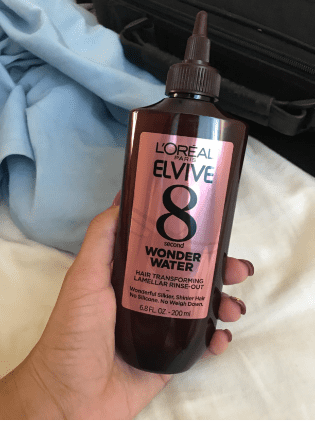 Pros
Leads to healthy and strong hair

It makes the hair shinier and smooth

Silicone-free

Sulfates free

Suitable for all hair types

Easy to apply

Effective results within 8 seconds

No need for a measuring cup

Affordable

Paraben-free

Among very few products to be used between shampoo and a conditioner

Moisturizes the hair

It brings back radiance to the hair and makes them frizz-free

Lightweight
Cons
It contains artificial fragrances

Minimal use of natural products

Propylene glycol may irritate the ones allergic to it.
Customer Insights | Elvive Wonder Water Reviews
Howard says, "L'oreal elvive wonder water has done magic to my hair. I absolutely love it. I have dry and curly hair with a lot of volume. Therefore, I always struggled to provide them with enough hydration. It completely changed my hair for the better. The sensation is warm when it is applied. However, while rinsing off from the hair, one can feel the silky and smooth texture of the hair. Even the price is pretty reasonable. I recommend this product to its prospective users."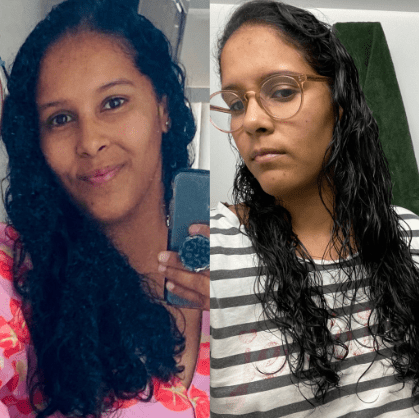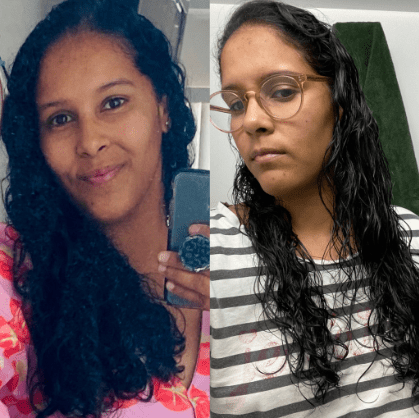 Lisa says, "I have been using Elvive wonder water for the past two weeks, and I have seen effective results. But the results don't match my expectations from the product. The smooth texture I got onto my hair is after three washes. I even tried blow drying my hair for improved results, but that didn't work at its best. However, the frizz is removed to a large extent but still, the results expected by me and claimed by them are way more effective than the actual results."
FAQs | Elvive Wonder Water
How often should one use Elvive wonder water?
According to the website, it is entirely safe to use it 2 to 3 times a week after shampooing your hair. 
Can you leave wonder water on your hair?
No, it is recommended to rinse off the hair thoroughly after 8 seconds of applying wonder water. 
Also read: 11 Milk Hydro Grip Primer Dupes (Best Sellers)
Closure 
Is Elvive wonder water worth it? We're sure you have got an answer to this question after going through Elvive wonder water reviews. The products have mixed customer reviews, but the positives outweigh the negatives. Returning the silky and smooth hair in just 8 seconds is no less than a miracle. However, one must know that the results aren't long-lasting. There is no damage in using the product as it saves a lot of time, effort, and money.
The product is also pretty reasonable and can last up to 8 to 9 washes with short hair. Since everybody has a different hair type and texture, we recommend you go through the ingredients list first to avoid further damage. Altogether, the product is compelling, and one must try it. 
Marilyn's deep interest in fashion, beauty, and lifestyle has led her to pursue a fulfilling career as a freelance writer and blogger. With her bachelor's degree in fashion design from the Fashion Institute of Technology, she has developed a keen eye for style and trends, making her well-equipped to offer valuable insights into the latest fashion and beauty trends.