Age is just a number. But as this number increases, so do the wrinkles and fine lines on your skin! So, what is the secret of that looking like fine wine skin that does not show its age? Along with these years, your skincare game must grow stronger. Because let us be honest. You caught us at the right moment because the faceoff between Wrinkles Schminkles VS Frownies has frozen the internet. Both brands claim to be your savior in warding off dynamic wrinkles, deep-set under eyes, raccoon eye bags, sagging decolletage, and whatever people face as time fleets fast.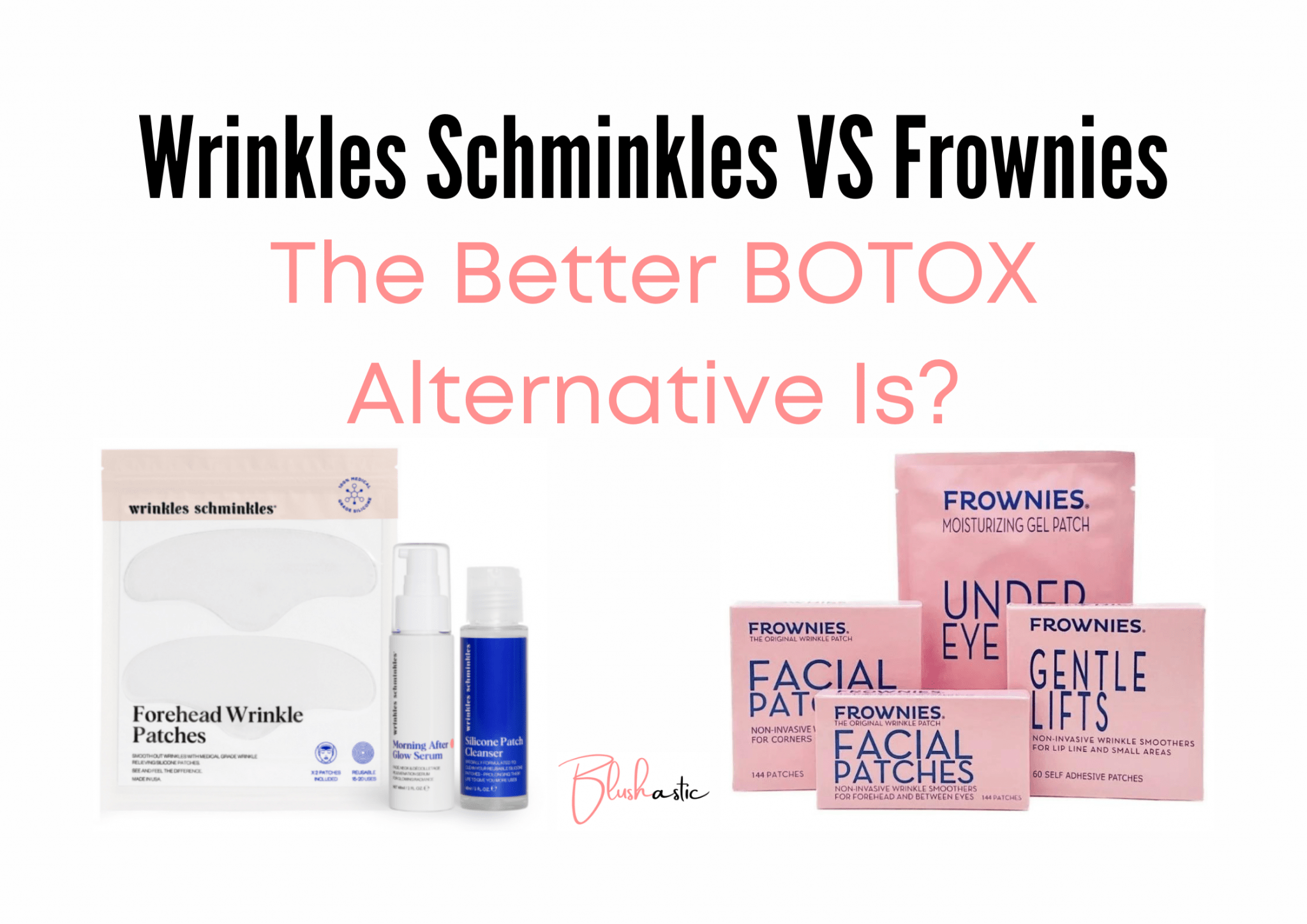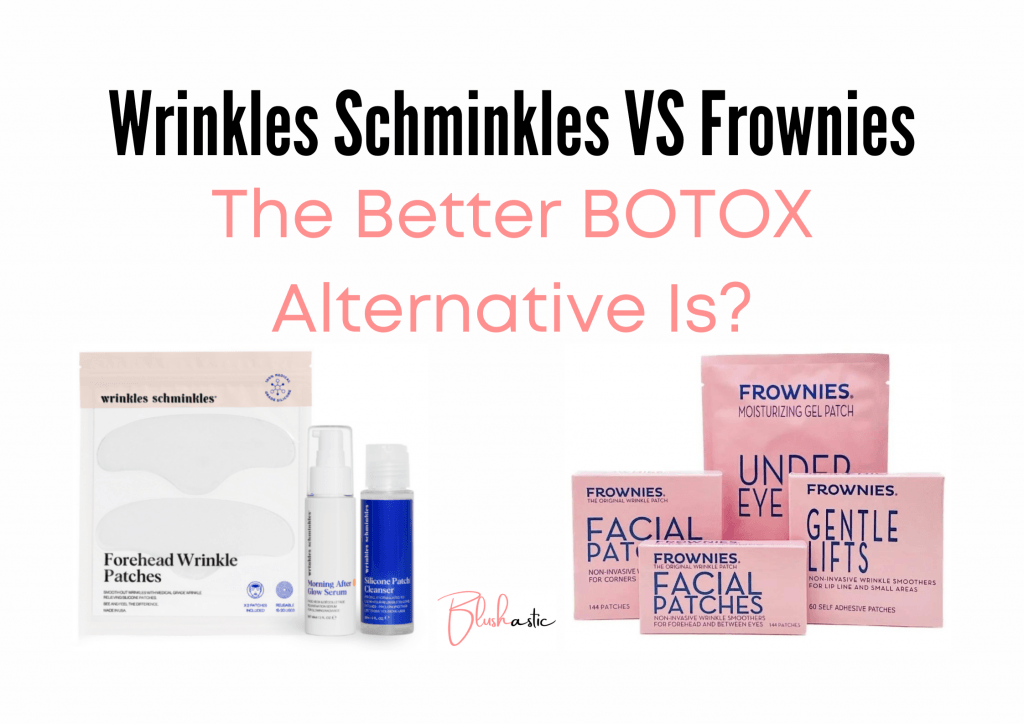 Which one is going to win this battle? Which option should you go for? Are these safe to use? Let us delve right in to vanish away your woes!
Wrinkles Schminkles VS Frownies |
The Better BOTOX Alternative Is?
Product range
We know you would do anything to have that youthful glow on your face a bit longer or keep away those fine lines and wrinkles for another couple of months of the year. Not just your face; aging signs can occur anywhere on your body. Wrinkles Schminkles understands the grave seriousness of this situation. So the brand offers its users a non-invasive range of products that will deal with these skin troubles and allow you to age like a fine wine!
For this, it provides you with silicone patches, microneedles, sheet masks, peel pads, etc. It has got the needs of both your body and face covered. You can choose from many options for treating the aging signs on your chest, neck, hands, eyes, forehead, and mouth.
Frownies is big on the facial patches scenario, too, as experts like to take this name whenever users face anti-aging concerns. The brand wants to pamper its client base by offering facial patches for different parts of your face like the forehead, corner of your eyes and mouth, chin and neck, undereye, and even to give your lips a gentle lift. Like most, our team wondered if Botox treatment is better than Frownies, and therefore, we have compared the two in this article.
Apart from this, the brand also offers you a good deal of skincare basics like facial spray, serums, face wash, moisturizer, eye cream, body lotion, neck cream, toning cream, clay mask, and body wash. Both brands can be your pit stop if you send those stubborn fine lines on vacation!
Ingredients
Wrinkles Schminkles uses patches that are designed with 100% Medical Grade Silicone. This prevents further creasing from occurring on your skin and keeps wrinkles at bay. This ingredient penetrates deep into the skin and enhances hydration levels. By improving moisture retention, the silicone patches stimulate blood flow, promote collagen production, and leave your skin silky, smooth, and younger-looking!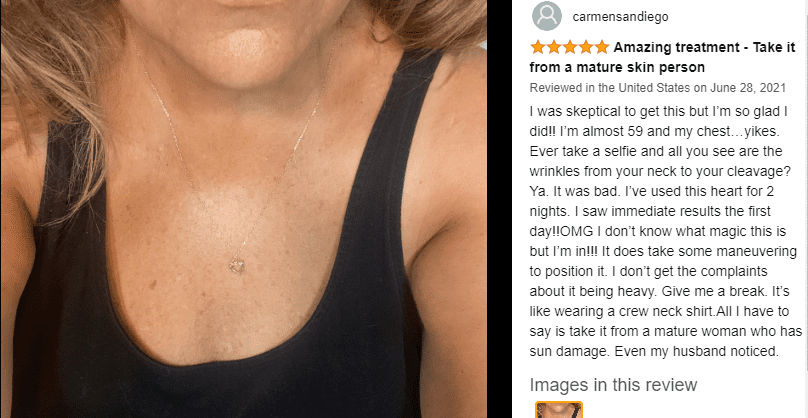 The Forehead & Between Eyes Wrinkle Patches from Frownies are quite the hit among beauty enthusiasts. These patches are designed with natural weighted unbleached Kraft paper and water-activated Starch based adhesive. This paper makes sure to leave enough breathing space for your skin and does not suffocate those cells as plastic does.
Effectiveness & Results
Wrinkles Schminkles is way more convenient to use, as the brand also offers a silicone patch cleanser that is a game changer. You can use this to make your facial pads last longer.
The patches are super comfortable and can be reused 20-30 times. The 00% Medical Grade Silicone hugs your skin and works its way deep into your skin which helps erase all those marionette lines, smokers' lip lines, jowl lines & all wrinkles around the mouth you have been ashamed of. Not only that, the Chest Wrinkle Patch is a bestseller, and 97.5% of users claimed that they saw a reduction in their cleavage and decolletage wrinkles.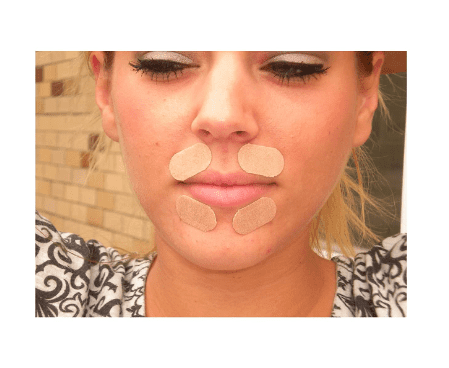 People have trusted Frownies for over 130 years, so this brand is big on the trust of its customer base. The shelf life of the patches is indefinite as long as you keep them dry. Just like Schminkles, you can reuse these patches too. However, if you are wearing them for 15 to 20 minutes, you can only reuse them two to three times, which is a lot less than the other brand in the competition. However, these patches are true to their nature and release any tension your skin is dealing with. It calms down facial muscles and smoothens the existing lines with finesse. Reports from the clinical tests of both brands show that they deliver what they claim.
Price
If you feel Wrinkles Schminkles is the one for you, you should be ready to empty your purse sooner! Indulging in the products of this brand might be hesitant because prices here are higher than at Frownies. For example, if we compare the Forehead wrinkle patches of both brands, Wrinkles Schminkles will cost you **dollars. On the other hand, Frownies will cost you **dollars.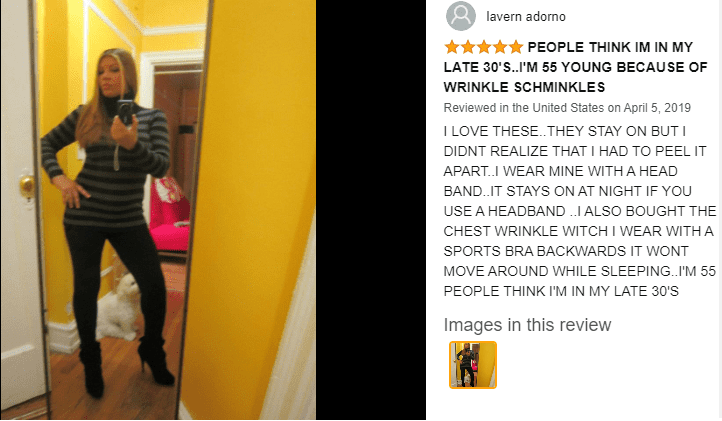 You could save these extra dollars and use them for something else you have wanted to buy. But, if money is not your concern, you can put Schminkles in your bag!
Evaluation of Pros and Cons | Wrinkles Schminkles VS Frownies
Wrinkles Schminkles Pros
Prevent wrinkling of the chest area and decolletage

Boosts circulation of blood

Enhances collagen production

Amps up moisture and hydration

Designed from high quality 100% Medical Grade Silicone Patches

It helps get rid of eye bags

Remedies puffiness and plumps up the skin

Corrects sagging skin

It helps smoothen uneven skin tone

Infused with peptides, hyaluronic acid, actives, and antioxidants

Add a nourishing effect to your neckline

It gives a smoother forehead and a brow-lifting action

It can be reused with the help of a cleansing solution

Free of toxic ingredients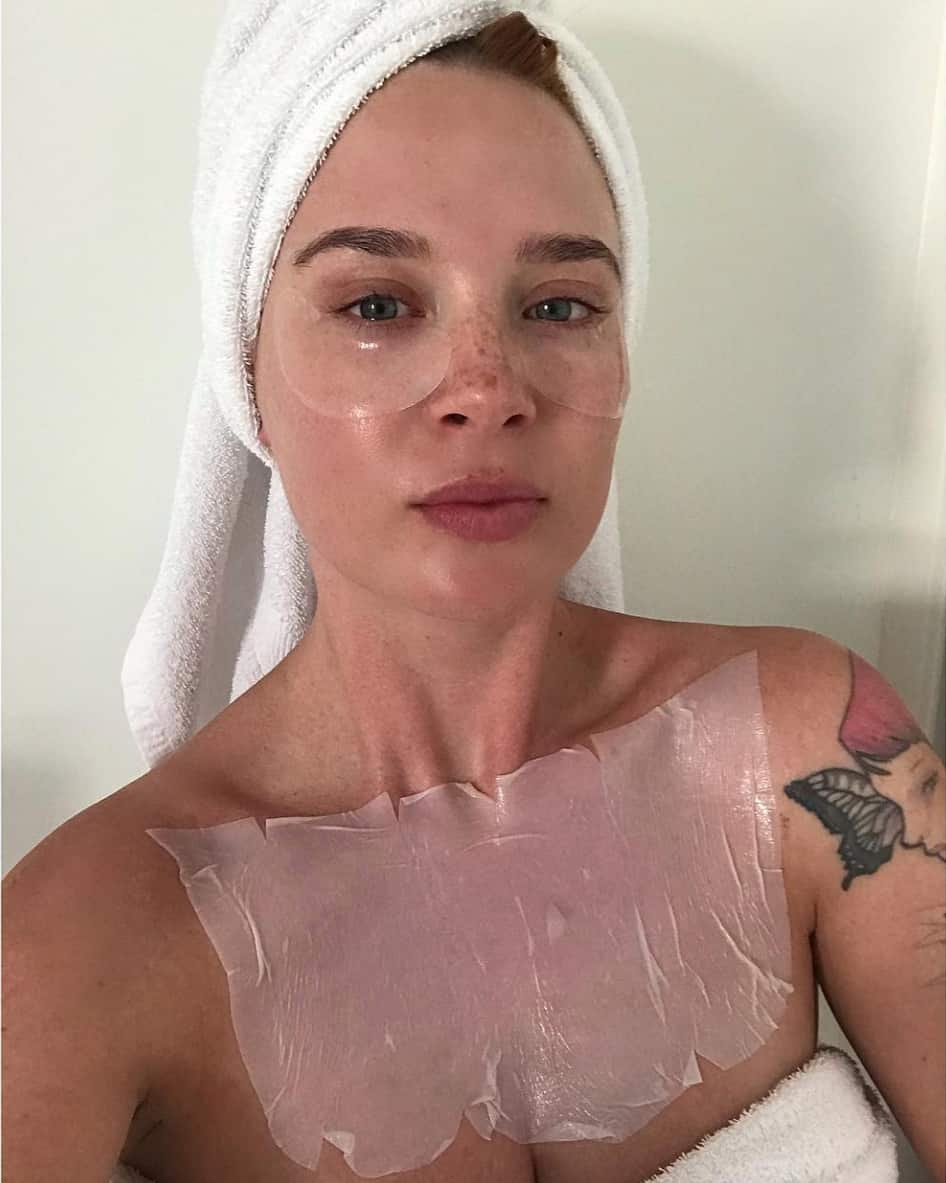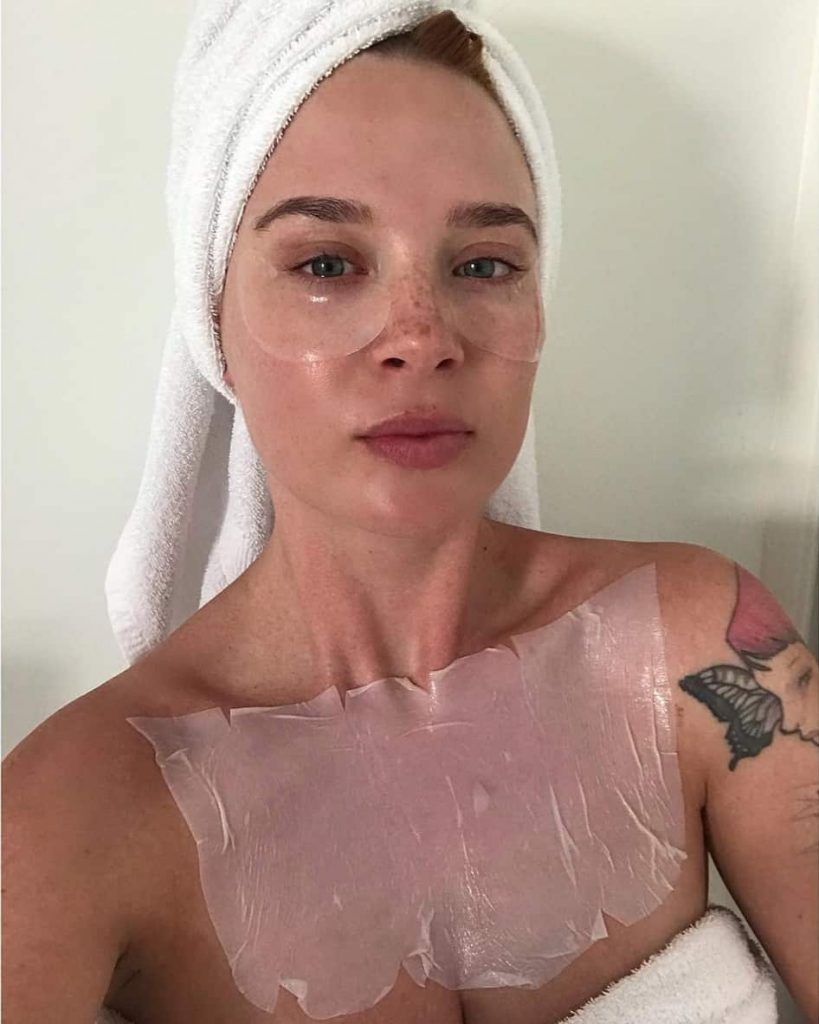 Cons
The cleaning solution has to be purchased separately.

The patches are expensive.

The adhesive does not remain very strong after cleaning.
Frownies Pros
It has over 26k ratings on Amazon

Does not damage the skin while sleeping

Keeps skin fresh and relaxed

Adds radiance and rejuvenates skin tone

Tightens facial muscles

Encourages collagen, and skin repair

Delivers another smoothing, and anti-aging benefits

Reduces damage caused by repeated facial movements

Helps revert the effects of Sun damage

Removes tension, and crows feet

Non-irritating, and hypoallergenic

Cheaper than Schminkles

Free of latex and silicone

All skin types, including sensitive skin, can use it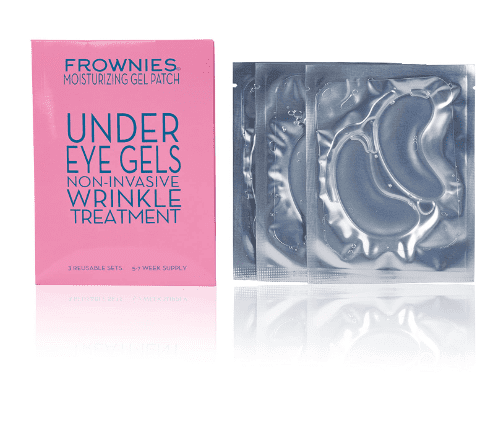 Cons
It hurts while removing the patches.

The adhesive has got a bad smell.
Customer Feedback | Wrinkles Schminkles VS Frownies
While digging deep, it only sometimes happens that one comes across the good things in skincare. Sometimes, even being too cautious, you might buy the wrong product for your skin. We know what a nightmare this can be, so we took matters into our own hands. Schminklees and Frownies are leading brands for facial wrinkle patches, so choosing one can be tricky. We asked real-time users what they thought of these two, and here is what some of them had to say.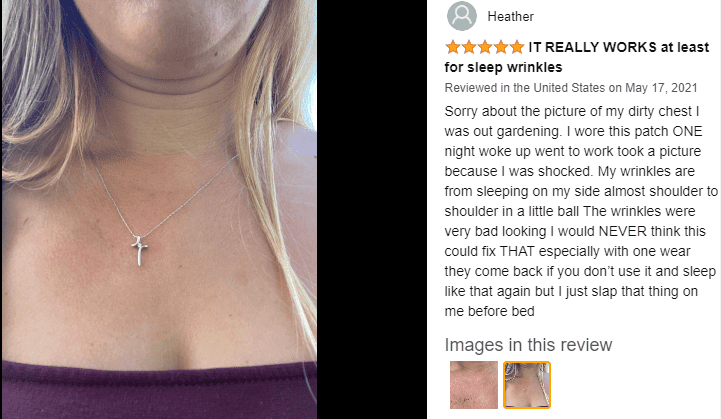 Amelia pinned on Schminkles, "My relationship with facial patches goes way back. I am a mom of two and have to take care of my appearance. This helped me a lot in dealing with forehead lines. I can't wait to repurchase these!"
Georgina commented on Frownies, "These worked just fine for me. I have susceptible skin, and my under-eye area gets easily agitated when I use anything. Luckily, I did not experience any rashes after using these patches. It soothed my tired skin, and my face looks energized now. Even my daughter loves using this on her weekend self-care sessions."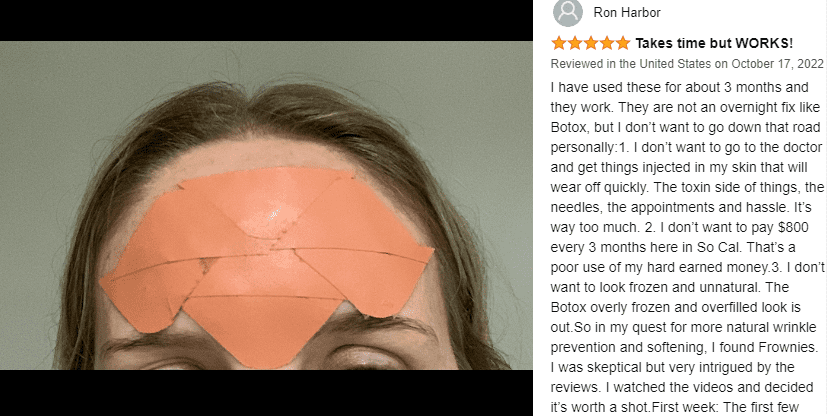 Kenny said about Schminkles, "Honestly, this did no good to my skin. I dont know why everyone is talking about it. A bit disappointed with this purchase."
Evelyn expressed on Frownies, "The patches are very tight, and it took me forever to get them off my skin. I am not satisfied with these facial patches as these left behind minimal redness."
FAQs | Wrinkles Schminkles VS Frownies
Are silicone wrinkle patches safe?
Yes, silicone wrinkle patches are safe for your skin. These patented solutions have been designed with 100% medical-grade silicone that is clinically proven to reduce lines, wrinkles, stretch marks, scars, and skin blemishes which often occur due to aging. These patches are hypoallergenic so they wouldn't cause any allergic reactions, and pregnant women can also wear them.
Do celebrities use Frownies?
Yes, Frownies wrinkle patches have been a fan-favorite for a long time in Hollywood, when people feared going under the needle. Olivia de Havilland, Raquel Welch, and Marlene Dietrich were big on using these beauties.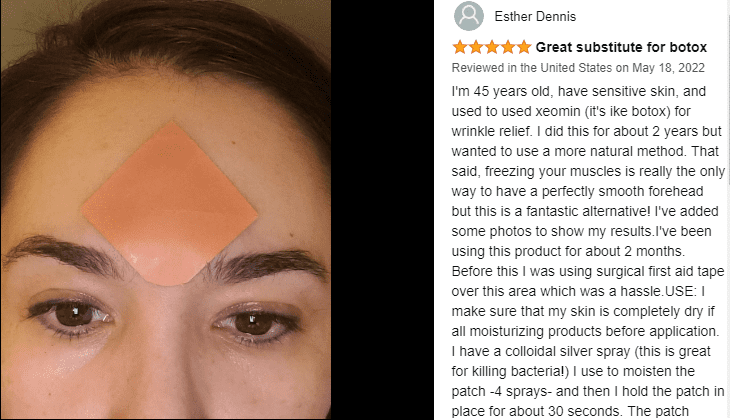 Are Frownies harmful?
There are no ingredients that can be unsafe for your skin. Be it artificial fragrance, toxic preservative, or synthetic chemical, Frownies clear from these nasty substances and are suitable to be worn by all skin types.
How many times can you use wrinkle Schminkles?
You can reuse these hypoallergenic patches at least 20 to 30 times if you clean them properly every week. This saves you money and prevents you from using too many patches at a time.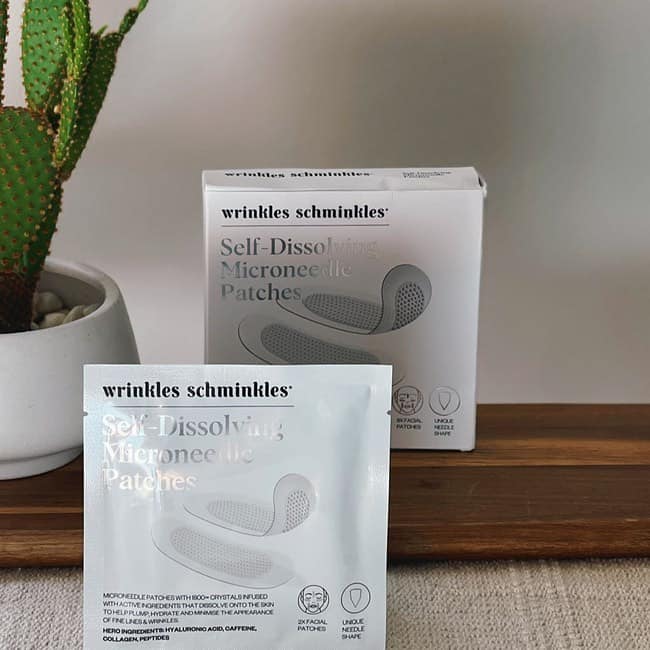 Can Frownies make wrinkles worse?
No, they do not make your wrinkles worse. These patches train your muscles not to make repetitive motions that cause frown lines, expression lines, and wrinkles. Instead, they relieve and soothe the skin and prevent crow's feet from sinking in.
Closure
They say, "Choose your habits because your life depends on them because it does." And they aren't wrong! Your skincare is part of your daily regimen, so you must watch your next moves carefully. Luckily, both brands have left their mark on makeup junkies or skincare fanatics who would love more than juicy masks to mask their flaws. But which one is better?
For some users, the FDA-approved brand, Schminkles, stood out the most, as it offers a silicone patch cleanser that is an effortless way to resume your patches. Whereas for others, Frownies outshined the battle of Wrinkles Schminkles VS Frownies. The latter has a far more impressive rating on Amazon and has been winning the hearts of several beauty lovers. The price difference between the two brands is slight. However, every penny counts. If you want to save some extra dollars, you can go for Frownies. Or else, you can choose Schminkles as it comes down to your choice.
Marilyn's deep interest in fashion, beauty, and lifestyle has led her to pursue a fulfilling career as a freelance writer and blogger. With her bachelor's degree in fashion design from the Fashion Institute of Technology, she has developed a keen eye for style and trends, making her well-equipped to offer valuable insights into the latest fashion and beauty trends.