We know you're tired of trying remedies that instruct you to make a concoction of multiple oils to improve the appearance of your lashes. There are also various makeup products, supplements, and procedures that will entice you with their lofty promises. But how wonderful would it be to wake up every day with long, dark, and thick lashes? If you've never heard of eyelash serums, you're in for a surprise because these sleek, liquid-filled tubes can help you achieve your dream lashes.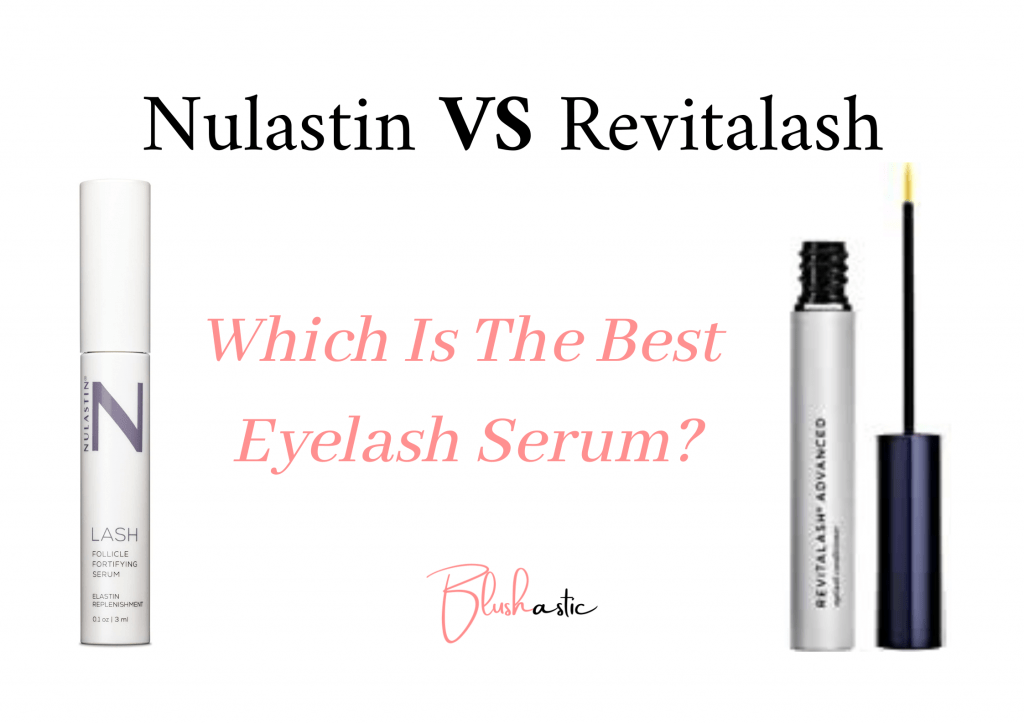 Consider a life where you don't have to struggle with mascara daily or spend money on expensive lash procedures to have attractive lashes. All this is made possible by eyelash serums, which nourish, fortify, and transform the lashes from the inside out. Several studies have shown that these serums can help increase hair growth, density, and volume. However, they have some drawbacks that are essential for consumers to know. This article will delve deep into the fascinating world of eyelash serums by pitting two popular options on the market against one another. So stick around for this Nulastin VS Revitalash battle to see which serum is the best for you.
Nulastin VS Revitalash | Which Is The Best Eyelash Serum?
Nulastin, based in Boulder, Colorado, was founded in 2016 by Leah Garcia in collaboration with microbiologist Dr. Burt Ensley. This company offers hair and skin care solutions infused with proprietary Elastaplex Technology, which aids in the restoration and maintenance of youthful-looking skin and hair. 
NULASTIN LASH Follicle Fortifying Serum with Elastaplex, Eyelash Boosting Treatment for Longer Looking Lashes, Vegan-Friendly & Cruelty-Free (3 ml)
LASH-ENHANCING SERUM. A game-changing serum that helps reduce lash shedding while supporting the body's ability to anchor the lash follicle to the root system, rejuvenating elastin while delivering stronger, shinier, thicker and longer looking eyelashes.
SCIENTIFICALLY PROVEN. Our results have been clinically proven throughout numerous scientific trials. In a 12-week clinical evaluation, participants experienced a 60% increase in the appearance of lash length.
NATURALLY DERIVED. Suitable for all skin types, this novel formula features advances in biotechnology, biodiversity and eco-designed resources. 5-active, synergistic ingredients help target all phases of the lash growth cycle.
PROPRIETARY. Activated with the first ethically sourced, biodesigned elastin renewal protein for hair rejuvenation, this lash serum supports the natural replenishment and fortification of the elastin root system to help revitalize your lashes.
HOW TO USE. Use brush to apply thin line of serum above lash line on top lid (inner to outer corner). Not recommended for use on bottom lashes, as could lead to irritation. Apply twice daily, reducing to once when look is achieved.
Leah is a well-known TV host and former athlete. At 28, she was diagnosed with facial paralysis (Bell's Palsy). Doctors warned her that her face would deteriorate gradually with age. She then started using Dr. Ensley's elastin replenishment formulas and was blown away by the results. 
Motivated by a desire to improve the quality of life for others, Leah founded Nulastin to help people achieve actual results based on science. She has since worked hard to create innovative, ground-breaking skin and hair care products that enhance natural beauty, health, and vitality.
RevitaLash Cosmetics, founded in 2006, is an award-winning line of hair, lash, and brow cosmetics that promise to restore, strengthen, and enhance the beauty of your prized assets. This brand's journey began with just one product: a lash conditioning serum that elevates the appearance of lashes while protecting them from breakage.
The original lash conditioning serum was created as a gift for the founder's beloved wife, Gayle, to help her feel beautiful during her heroic battle with breast cancer. That single product paved the way for developing an entire line of beauty-enhancing, performance-oriented cosmetics that revitalize women's natural beauty.
Revitalash honors Gayle Brinkenhoff's courage and strength and that of women everywhere by supporting breast cancer awareness, research, and education initiatives year-round. They believe empowering women is one of the most beneficial investments we can make for our families, communities, and the world.
Claims
Nulastin Follicle Fortifying Serum is a lash-enhancing treatment that promises to boost the length and density of your lashes. It uses scientifically proven Elastaplex Technology to improve the health of your eyelashes regardless of age or gender.
Nulastin's innovative formula promises to improve the appearance of your lashes by providing shine and protection against breakage. It consists of ethically sourced, naturally derived ingredients and is backed by five issued US patents, ensuring the highest level of safety.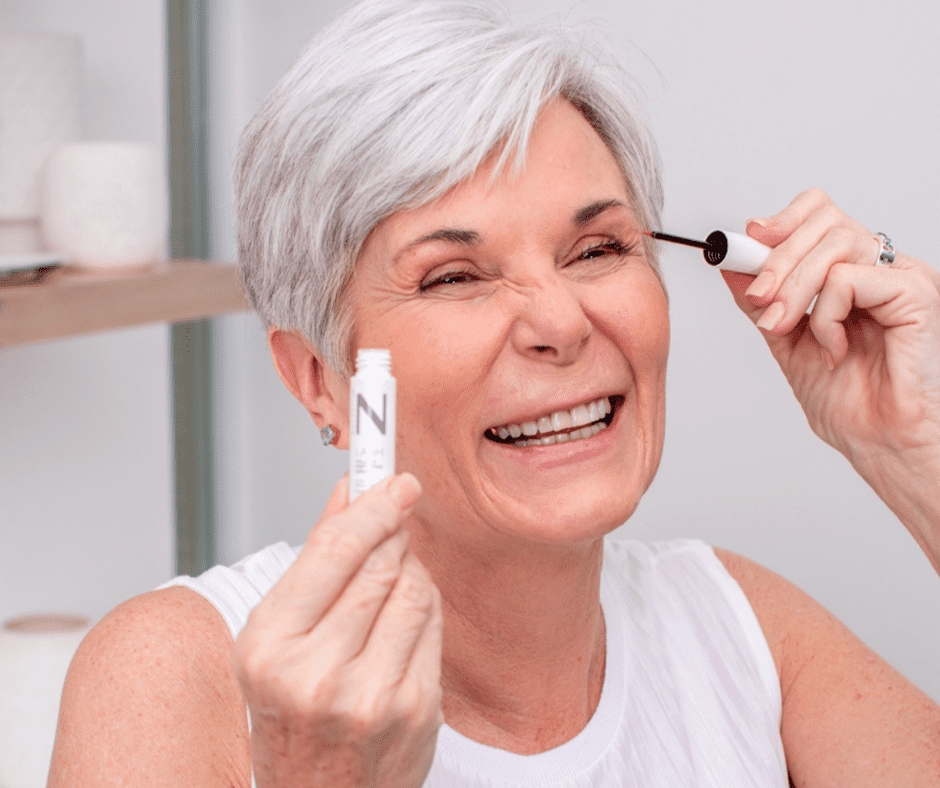 Nulastin claims that in a 12-week clinical trial, the length of participants' eyelashes improved by up to 60%. Every purchase comes with a 100% performance guarantee, which means you can request a refund at any time if you do not see results.
Revitalash Advanced Eyelash Conditioner & Serum is an ophthalmologist-developed eyelash conditioner that claims to improve lashes' appearance while protecting them from breakage. It also enhances lash health, flexibility, and strength, allowing them to thrive naturally.
This serum contains a potent blend of ingredients that protect the lashes from environmental aggressors and damage caused by styling products that can cause breakage or brittleness. The formula is hypoallergenic and non-irritating, making it safe for you to use on sensitive eye areas.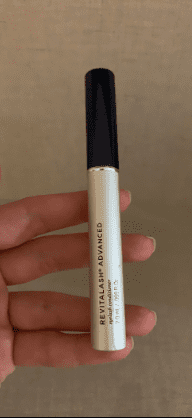 According to Revitalash, 98% of participants in an independent 6-week study with 63 participants reported improved, healthier-looking, and stronger lashes.
Ingredients 
A product's ability to deliver on its promises highly depends on its ingredients. As a general rule of thumb, choosing products that best meet your needs and concerns is essential. However, when it comes to sensitive areas like the eyes, you must take extra precautions to select products to avoid unnecessary trouble. Let's look at the ingredients in Nulastin and Revitalash to learn more about their potency and safety.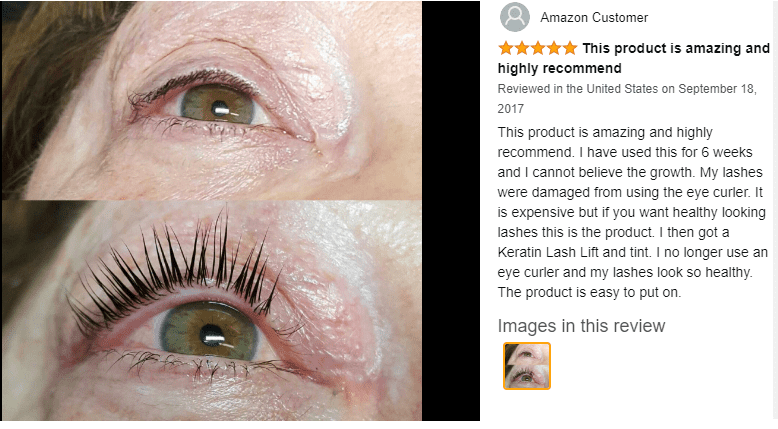 The inclusion of proprietary Elastaplex Technology distinguishes the Nulastin Follicle Fortifying Serum from other eyelash serums on the market. A cruelty-free form of natural elastin protein in a complex chain of 600 amino acids is used in Nulastin formulas to nurture cells that produce hair follicles. This patented protein (called Elastatropin) works with Keracyte (keratin) to energize hair follicles, resulting in a better hair growth cycle.
This eyelash serum also contains Hepatocyte Growth Factor (HGF), a paracrine hormone that has been shown to promote follicular growth, thereby stimulating hair regeneration. The formula also contains Pentapeptide, a five-amino acid peptide that encourages hair growth by activating AdipoR1. It is especially beneficial as a topical treatment for alopecia patients.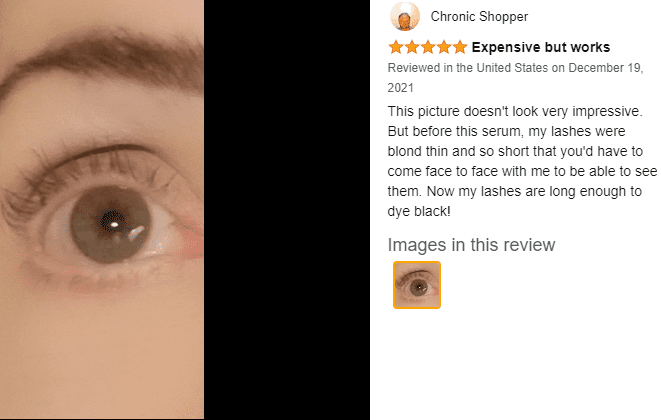 Furthermore, Nulastin Serum contains Cloprostenol Isopropyl Ester, a synthetic analog of prostaglandin F2alpha. Prostaglandin Analogues lengthen the anagen phase of eyelashes by increasing the hair growth phase. As a result, the hair spends more time getting longer. Prostaglandin Analogues also thicken and darken the lashes by stimulating melanin production and increasing the base of the hair.
The Revitalash Advanced Eyelash Serum contains the BioPeptin Complex, a proprietary blend of peptides, biotin, lipids, and green tea extracts. Peptides are short amino acid chains that help improve the appearance of skin and hair. They effectively stimulate hair growth while also extending the growth cycle.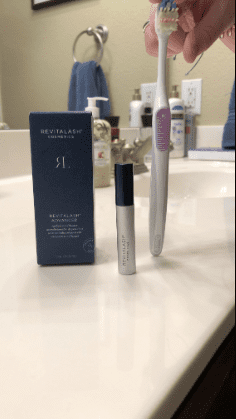 Revitalash contains Biotinoyl Tripeptide-1, a potent peptide enriched with biotin. Extensive research has shown that this peptide can help reduce hair loss and make eyelashes appear thicker. According to consumer reports, serum formulations containing Biotinoyl Tripeptide-1 helped people's lashes appear 19% thicker after 30 days of use. Revitalash also contains another peptide called Octapeptide-2, which promotes cell growth and migration. It further promotes hair growth by activating hair follicle stem cells.
Revitalash, like Nulastin, contains a prostaglandin analog called Dechloro Dihydroxy Difluoro Ethylcloprostenolamide. It can help improve the length, density, and color of the eyelashes.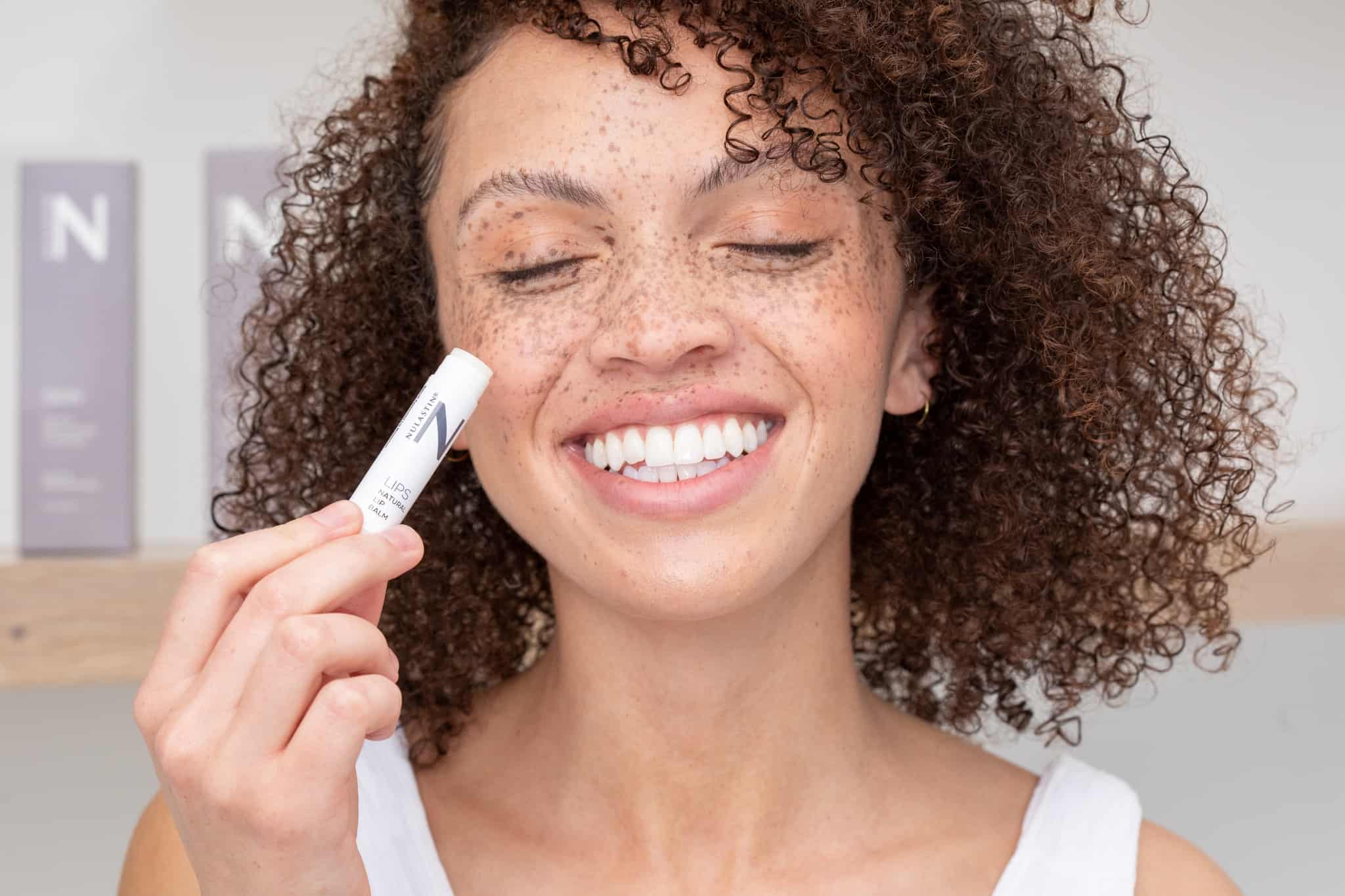 Other notable ingredients in Revitalash include Green Tea extracts and Panthenol, which condition the lashes and make them resistant to brittleness and breakage. Ginseng, Swertia Japonica, Amino Acids, and Vitamin B fortify, smoothen, and revitalize the lashes. Saw Palmetto, which is high in fatty acids and plant sterol, helps to condition and provide shine to the lashes.
Benefits Of Nulastin 
The Nulastin Follicle Fortifying Serum is a lash-enhancing serum ideal for improving the appearance of short, thin, sparse, and brittle eyelashes.

The formula consists of ingredients that are naturally derived and ethically sourced. It also contains no allergen-causing preservatives such as lanolin, topical antibiotics, or MCI/MI.

This serum is appropriate for everyone, regardless of age or gender. It is also suitable for people who wear contacts or have lash extensions.

The exclusive Elastaplex Technology promotes elastin replenishment, increasing lash length and density.

Keratin, Hepatocyte Growth Factor (HGF), and Peptides help re-energize, nourish, and condition the lashes. As a result, your lashes' length, density, and thickness improve noticeably, giving you a more youthful appearance.

Cloprostenol Isopropyl Ester addresses the anagen stage of hair growth, assisting follicles in increasing their production rate and revitalizing the growth cycle.

A 12-week clinical trial found that Nulastin Serum improved the appearance of participants' eyelashes by up to 60%.

This product comes with a 100% performance guarantee. If you are unhappy with the results, you can quickly return the product and get a refund anytime.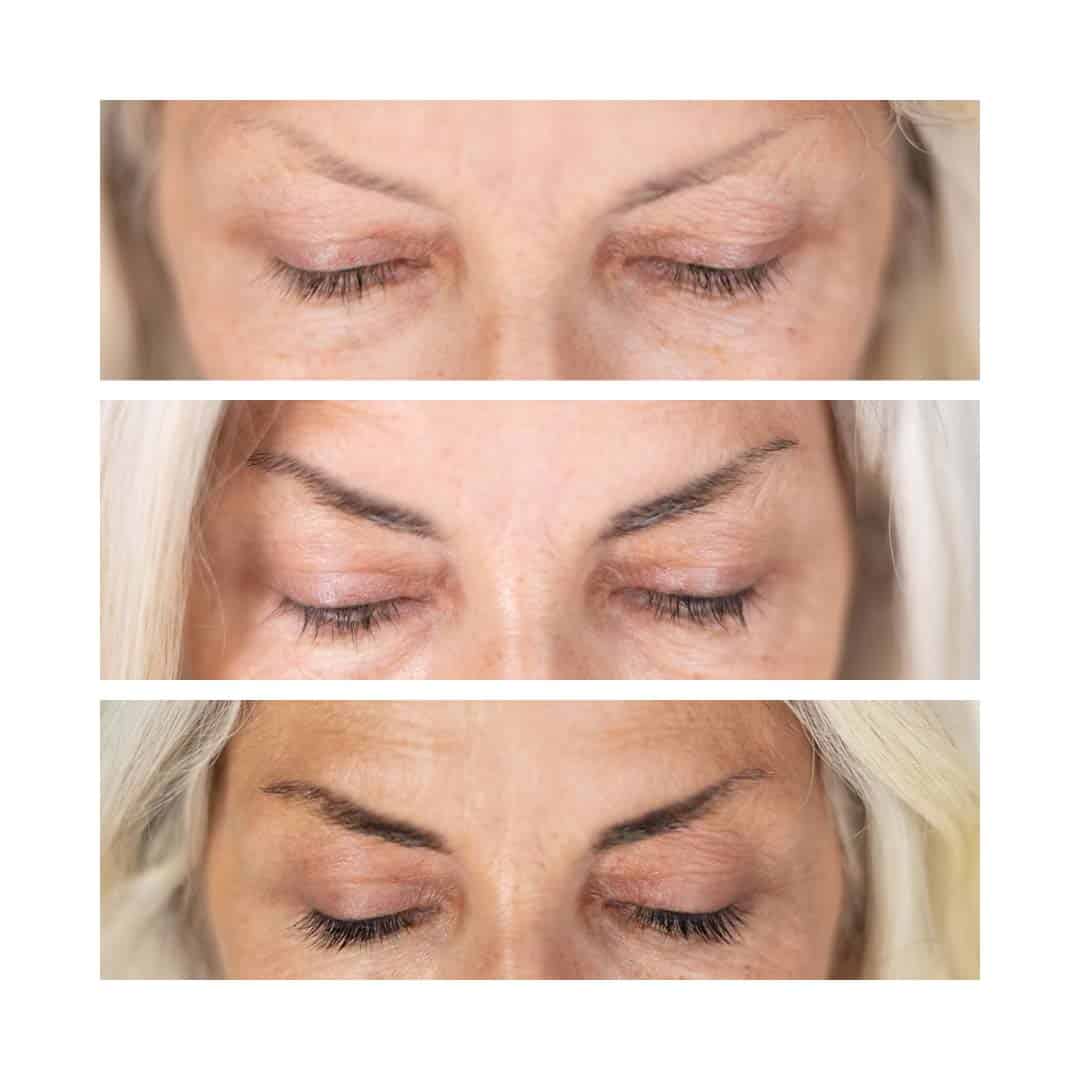 Benefits Of Revitalash 
Revitalash Advanced Eyelash Conditioner & Serum is an ophthalmologist-created formula that claims to strengthen and protect your lashes.

The ingredients in this serum are hypoallergenic and non-irritating. It also contains no parabens, phthalates, BHT, or gluten.

The exclusive BioPeptin Complex provides nourishment, strength, and softness to the eyelashes.

A potent antioxidant, vitamin, and amino acid blend improves the health of the lashes and protects them from breakage and brittleness.

It contains a Prostaglandin Analogue called Dechloro Dihydroxy Difluoro Ethylcloprostenolamide, which helps the hair grow for an extended period by lengthening the anagen (growth) phase.

Revitalash protects your lashes entirely and thoroughly. It defends and reduces the adverse effects of environmental aggressors, makeup, and other lash-styling tools on lashes.

This product is appropriate and safe for people of all ages and genders. Because the formulation is oil-free, it is also suitable for those who wear eyelash extensions.

An independent 6-week study of 63 participants found that this serum improved the appearance of their lashes by up to 98%.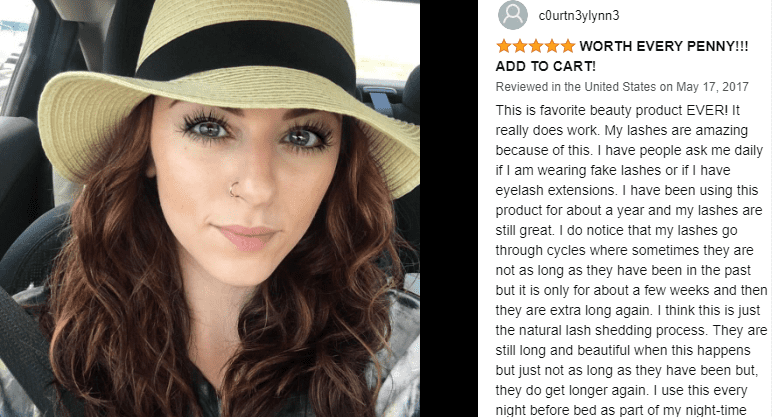 Side Effects
Clinical trials have been conducted on the Nulastin and Revitalash serums to ensure the highest level of safety. Both brands guarantee that they adhere to high safety standards and that their formulations do not cause severe damage or irritation to sensitive eye areas. While receiving brand safety guarantees is advantageous, there are a few facts about which consumers should be aware and cautious.
Both brands boast about the use of proprietary elements and other skin-safe ingredients. However, they do not address the fact that these serums contain prostaglandin analogs. Let us now examine what these are, as well as their advantages and disadvantages.
In a nutshell, prostaglandins are a group of lipids that have various hormone-like effects. Discovering that prostaglandin analogs work so well for eyelash growth was an accident. They have traditionally been used in ophthalmology to treat patients with glaucoma (increased eye pressure). When doctors noticed that glaucoma patients' eyelashes grew longer, thicker, and darker after using prostaglandin-containing eye treatments, the idea for using them in eyelash serums was born.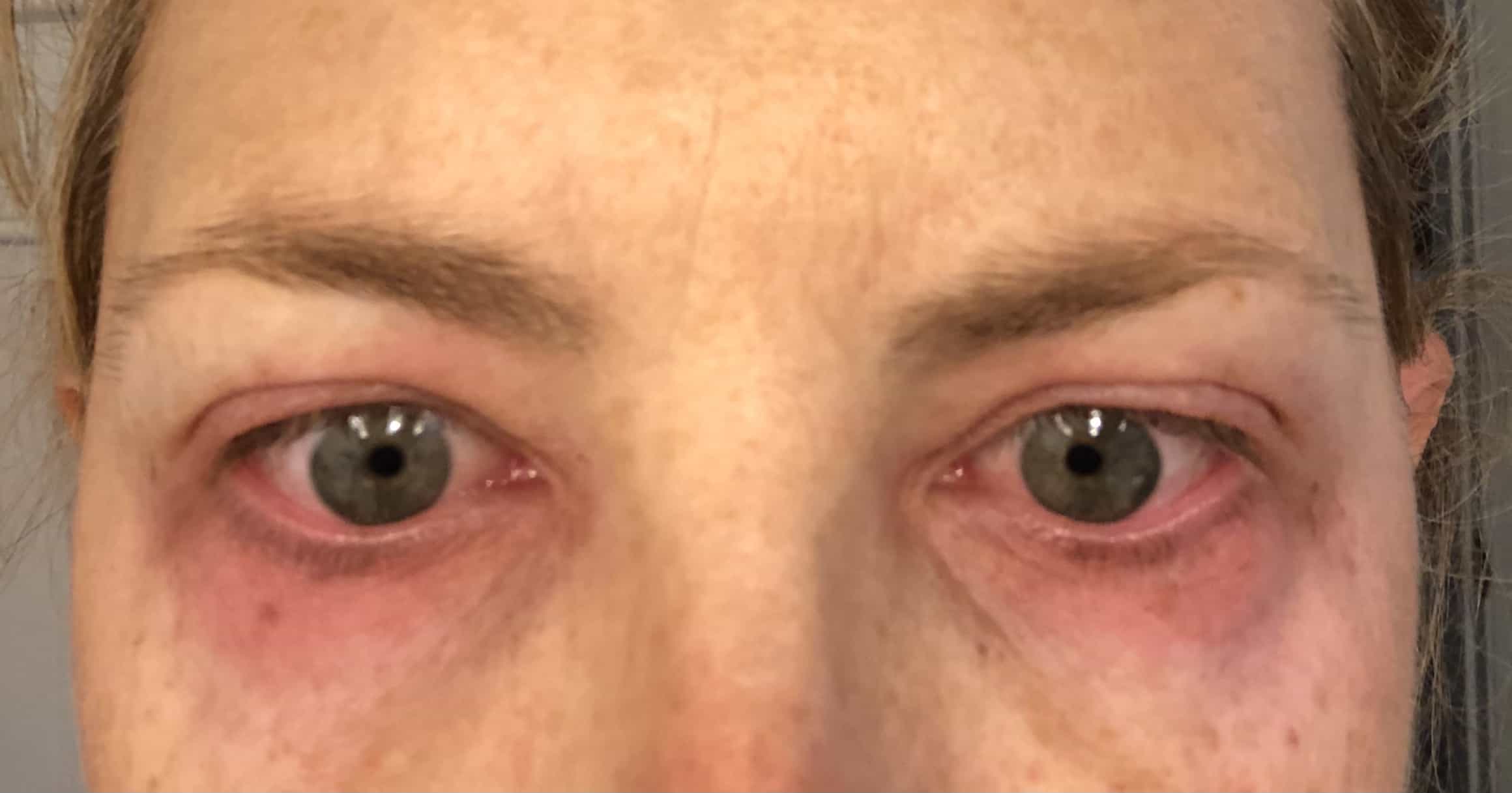 The exact mechanism by which prostaglandins help improve the appearance of lashes is unknown, but we know that they lengthen the Anagen Phase of hair growth. The hair shaft is actively generated and extends during this phase of the hair growth cycle before entering a period of rest. As a result, your hair spends more time growing longer, causing your eyelashes to seem longer. Prostaglandin Analogues also make the lashes appear thicker by increasing the base of the hair (also known as the bulb). Furthermore, they stimulate melanin production, making the lashes appear darker.
Although eyelash serums containing prostaglandin analogs improve the length, thickness, and color of your lashes significantly, many experts advise using them with caution due to Prostaglandin-Associated Periorbitopathy (PAP). It (PAP) is a group of eyelid and orbital changes caused by topical prostaglandin analog-containing products. Upper eyelid ptosis (drooping), deepening of the upper eyelid crease, increased blood vessel formation, darkening of the eyelids and upper eye area, and darkening of the iris are all common side effects that fall under PAP.
According to research, the changes seen around the eye caused by products containing prostaglandin analogs occur in everyone. However, the severity of the reaction varies greatly from person to person. Prostaglandin-Associated Periorbitopathy (PAP) is fortunately reversible, which means that after discontinuing exposure to products containing prostaglandin analogs, you can see a significant reversal of side effects within 4-6 weeks. Although not everyone can completely reverse all side effects, stopping product use can cause significant improvements.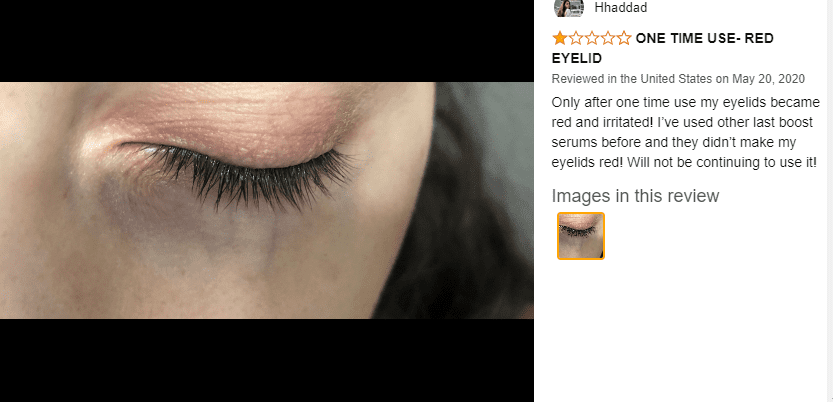 Despite the numerous side effects associated with prostaglandin analog-containing products, they can be beneficial for those suffering from specific conditions such as Alopecia Areata or those completing chemotherapy.
The preceding information intends to educate you on the benefits and drawbacks of eyelash serums containing prostaglandin analogs. Before using any product on your sensitive eye area, please make an informed decision. To avoid any unwanted side effects, we strongly advise consulting a doctor and performing a patch test beforehand.
Convenience And Pricing 
You can purchase Nulastin products through the company's official website, Instagram, and Facebook accounts or their official Amazon listing. They cannot authenticate any other listings you may come across. It is best to purchase their products only through their official accounts to ensure safety and avoid fraud.
Depending on where you buy it, the Nulastin Follicle Fortifying Serum can cost between $65 and $79. Prices can change due to sales, special offers, discounts, and subscriptions. Nulastin provides subscription plans with various benefits that you can investigate for a better user experience.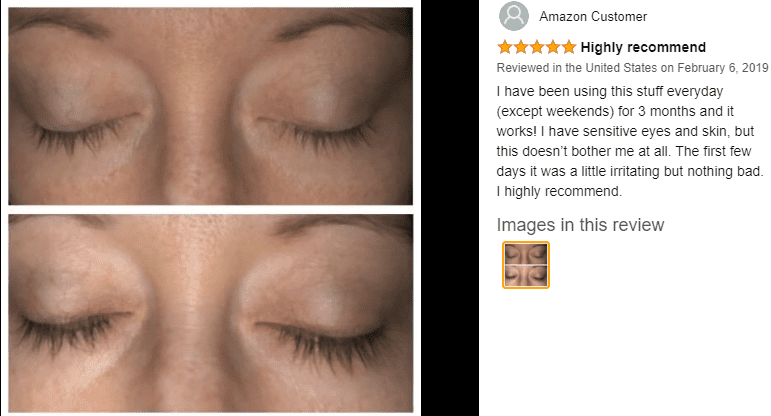 Revitalash products are more widely available on retail websites and physical stores such as Sephora. Revitalash Advanced Eyelash Conditioner & Serum is slightly more expensive than Nulastin. The price ranges from $105 to $150, depending on the site or location of purchase. 
Revitalash Cosmetics also allows customers to pay for products in three installments through Klarna. Furthermore, they offer subscription plans that will enable you to save up to 20% on your orders.
Usage And Results 
The application of Nulastin and Revitalash serums is similar and relatively simple. Follow the steps below to apply them properly without causing discomfort or irritation.
Use micellar water or a cleansing balm to remove all makeup, oil, and debris from your eyelids. After that, use a face wash to thoroughly cleanse your skin before patting it dry with a clean and dry towel.

Shake the container thoroughly before opening a new tube.

With the applicator brush, apply a thin layer of serum to the top lid just above the lash line (inner to outer corner). Please avoid using the serum on the bottom lashes because it can irritate the eyes.

Allow the serum to dry completely before applying any other beauty products.
Nulastin recommends using the serum twice daily, then reducing it to once daily after you've achieved your desired look. The speed with which you notice results depends on factors such as gender, age, genetic predisposition, environmental conditions, and others. You may see the first changes with the Nulastin Follicle Fortifying Serum within a few weeks. Within a month, you may notice visible changes in the length, width, and density of your lashes.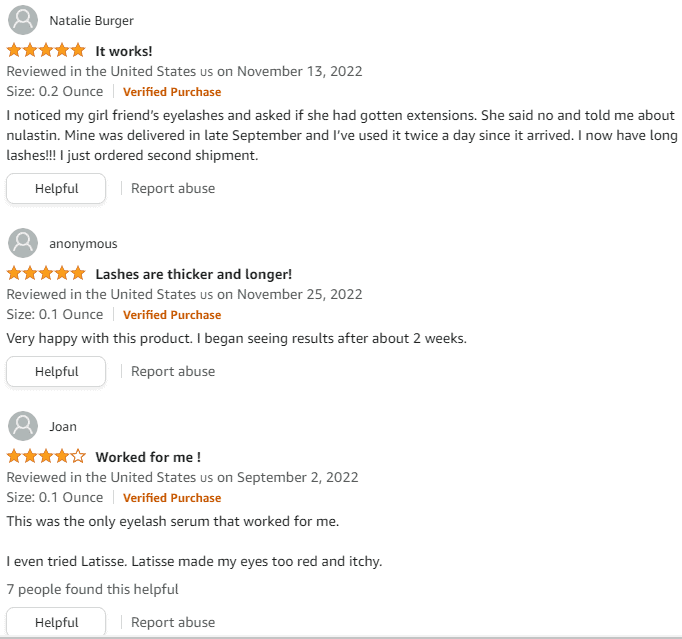 Revitalash recommends using their serum once daily. Like Nulastin, it produces results that vary from person to person. Nonetheless, according to the brand, many people report seeing more beautiful lashes after 6 weeks of use.
Another thing to remember is that the effects of these serums will only last as long as you use them regularly. When you stop using them, your eyelashes will gradually return to their original state. As a result, it is critical to continue using these serums even after you have achieved the desired look.
Customer Reviews | Nulastin VS Revitalash Before And After 
Veronica said about Nulastin, "I have always had thin and sparse lashes. For many years, I relied on false lashes to conceal my natural lashes and enhance my appearance. I've wanted to try an eyelash serum since I first heard about them. I decided to try Nulastin after doing a lot of research. It's been about three months since I started using it. This serum is truly magic in a small bottle.
My eyelashes have visibly grown in length and density. I never imagined a product could have such a dramatic effect on my lashes. I am happy with the results. My only complaint is that the quantity of serum is less per bottle. Given that we must use it twice daily, the amount is insufficient, necessitating the purchase of new bottles regularly."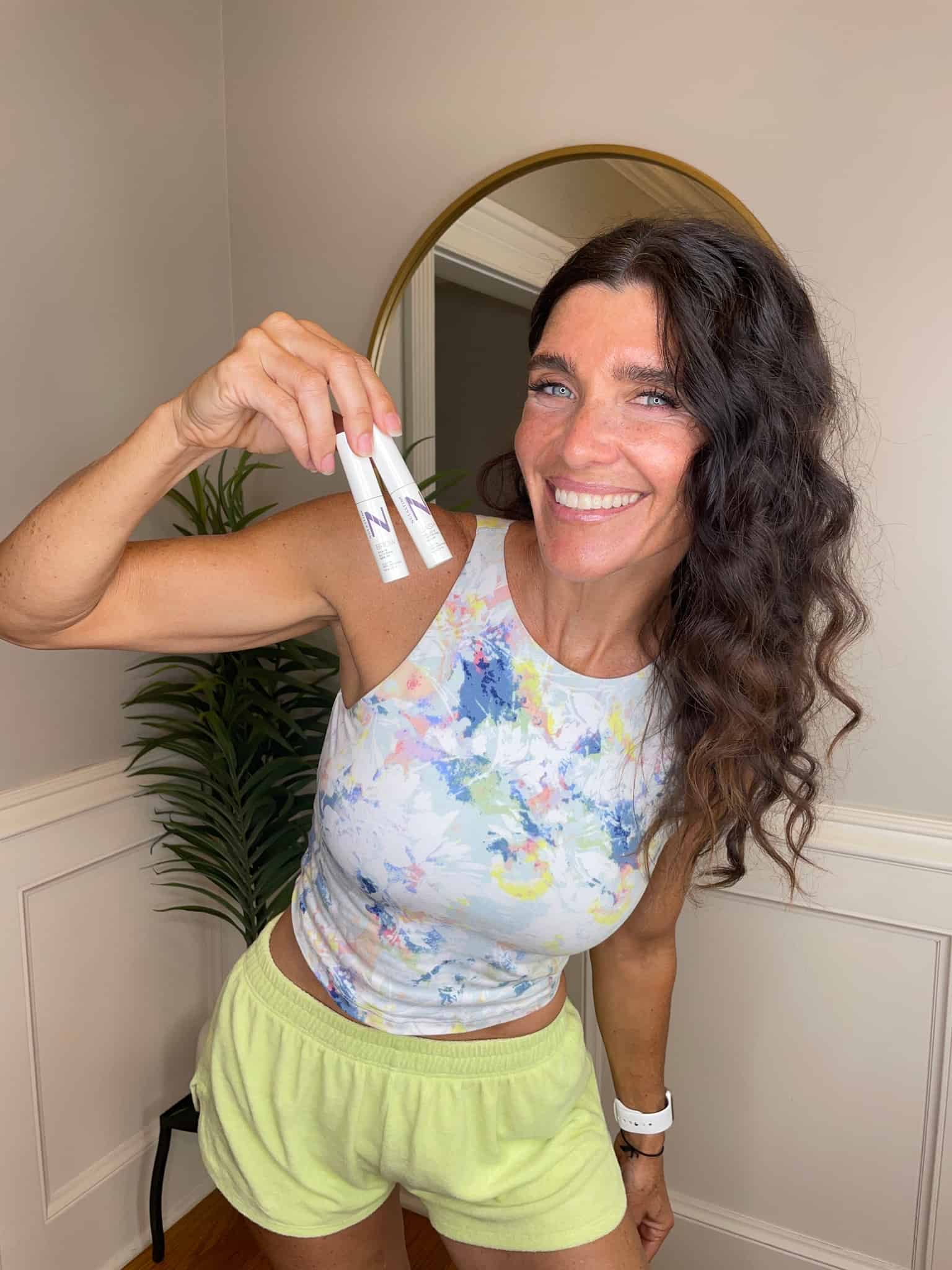 Abby wrote on Revitalash, "I recently delivered my beautiful baby girl. Because this was my first pregnancy, I had no idea what changes my body would undergo. Unfortunately, I have experienced significant hair loss. I've also noticed that my eyelashes fall out more frequently than usual. My esthetician friend suggested using Revitalash Serum to restore eyelash growth. While I was skeptical that it would work, I couldn't help but give it a shot. I've been using it for almost two months now.
This serum certainly lives up to its claims. I've noticed a significant reduction in lash loss. They appear to be healthier and stronger than before. Although I am unsure if this serum is making my lashes longer, I believe they look thicker than usual. I am overjoyed to have discovered this product."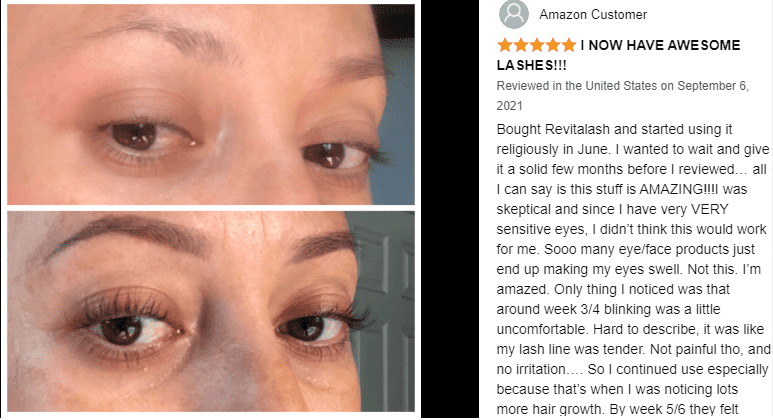 Another user mentioned Revitalash, "My eyes became red and itchy the first time I used this serum. I was terrified and praying that nothing bad would happen to my eyes. I realized I had used a little too much product the first time. When I reduced the amount of product, the redness and itchiness almost completely disappeared. I've been using it for four weeks. It is too early to comment on its effectiveness, but my eyelashes appear dense and darker than usual. I'm hoping to see some hair growth in the future."
Frequently Asked Questions | Nulastin VS Revitalash 
Is Revitalash the same as Latisse? 
Revitalash and Latisse are topical solutions that make lashes appear longer, thicker, and darker. Although both serums help achieve similar results, their formulations differ. Both serums contain prostaglandin analogs, helpful to stimulate hair growth, increase density, and give the lashes a darker color. However, the percentages of these elements in both formulations vary significantly.
Furthermore, Revitalash contains vitamins, peptides, and amino acids to nourish, condition, and strengthen the lashes. Latisse is the first FDA-approved prescription treatment for short, thin, or sparse lashes. Revitalash, on the other hand, is widely available without a prescription, both online and offline.
Does Nulastin change the eye color? 
Because Nulastin Follicle Fortifying Serum contains Cloprostenol Isopropyl Ester, a synthetic prostaglandin analog, the question of whether it can cause iris darkening is valid. When used as directed, Nulastin claims that the serum does not enter the eyes and thus has no physiological effect on the color of your eyes. Furthermore, they guarantee that their eyelash serum formula has undergone testing and that the ophthalmic safety evaluation results did not show potential for causing ocular irritation to the eyelid or cornea.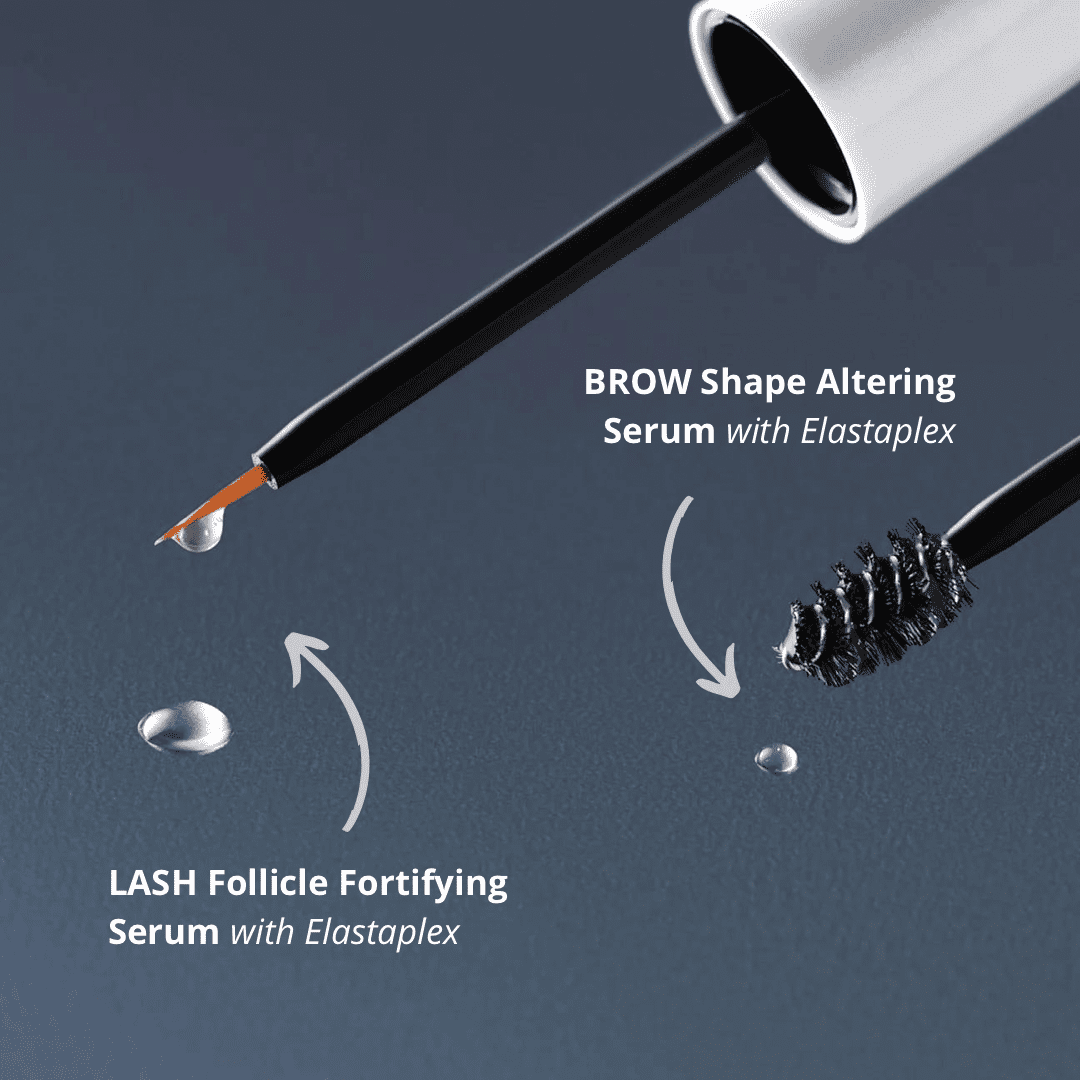 Is Nulastin FDA-approved? 
Nulastin is a cosmetic, not a medication. Hence, under the law, cosmetic products and ingredients do not require FDA approval before being made available to the general public. However, the FDA consistently advises manufacturers to conduct whatever testing is required to ensure the maximum safety of cosmetic products and ingredients.
As a result, Nulastin collections are subject to third-party clinical evaluations, and the ingredients used in them have the GRAS (Generally Recognized as Safe) label. Furthermore, their formulations have undergone Skin Safe evaluations and received Top Allergen-Free status. In conclusion, every Nulastin product comes with a safety seal.
Do eyelash serums work? 
Multiple studies and clinical trials have shown that eyelash serums improve the appearance of thin, sparse, and brittle lashes. The most common ingredients in eyelash serums that can help nourish and enhance the lashes are keratin, biotin, lipids, vitamins, and peptides. However, serums containing prostaglandin analogs have a significantly higher potency than other options on the market.
Prostaglandin analogs in Nulastin and Revitalash serums contribute to the claims of longer, thicker, and voluminous lashes. You can expect a prolonged anagen phase with prostaglandin-containing serums, resulting in longer and denser eyelashes with more melanin deposition.
Are eyelash serums safe during pregnancy? 
Experts frequently advise against using eyelash serums while pregnant because most are unregulated and untested, leaving their effects on the mother and fetus unknown. According to Nulastin, anyone under 18, pregnant, or nursing should not use their product because their results are not adequately studied and known in these demographics.
Revitalash claims their serum is safe during pregnancy, breastfeeding, and chemotherapy based on scientific literature and clinical experience. However, if you are pregnant, nursing, or have a medical condition, you should consult a doctor before using these products.
Closing Thoughts | Nulastin VS Revitalash 
Any product or treatment that promises to deliver thicker, longer, and denser lashes is too tempting to pass up. Eyelash serums have transformed the beauty industry and proven to be superior alternatives to various tools and procedures on the market. After demonstrating their ability to elevate your lashes from the inside out, their popularity has skyrocketed. Nulastin and Revitalash are both popular lash-enhancing serums made with high-quality ingredients and under strict safety guidelines.
Both formulas have undergone clinical trials and emerged effective in producing longer, thicker, and darker lashes. These serums contain patented ingredients that distinguish them from other options on the market. While Nulastin promises to promote eyelash growth, Revitalash guarantees to protect your lashes. Multiple positive reviews show that both serums emerge triumphant in this one-of-a-kind Nulastin VS Revitalash battle.
Both products are readily available on the market; however, Revitalash is more expensive than Nulastin. Many users may consider Nulastin to be costly as well. These brands, however, curate the most potent formulations with the highest quality ingredients, making them superior to the cheaper alternatives. They also offer a variety of offers and subscriptions to help you save as many coins as possible on each purchase.
Both serums have been clinically tested and proven safe for people of all ages and genders. Nonetheless, we strongly advise you to consult a doctor before purchasing one. Please take extra precautions if you are pregnant, nursing, or receiving medical treatment. Nulastin and Revitalash are powerful enough to give you your dream lashes without needing expensive makeup, tools, or procedures when used consistently and as directed.
I'm Sarah Abraham, the founder and co-author of Blushastic.com and a professional makeup artist. Beauty is more than just skin deep, and that's why I'm passionate about sharing my knowledge and experience to help people feel confident and beautiful on the inside and out.
Whether it's skincare, haircare, or fashion, my goal is to empower women to feel their best. With my expertise in the beauty industry, I strive to provide practical advice and tips that are accessible to everyone, regardless of their skill level or budget.