Getting your eyelashes to stop falling, can be a challenging quest in skincare. How do we know this? We have been through what you are going through RN, and we have some tips! 
Many skin-care experts and dermatologists weighed in that Revitalash and Latisse are the two most comprehensive brands that claim to deal with your damaged and weaker eyelashes to bring them back to a life of never-ending freshness! But the recent battle of Revitalash VS Latisse has baffled every makeup enthusiast who can't seem to decide between the two.
Both of these brand's eyelash growth-enhancing serum claims to prevent you from bidding RIP to your lashes with their nourishing complex of vitamins, peptides, and other potential ingredients which can regrow your lash strands and pump up the energy to revitalize your follicles.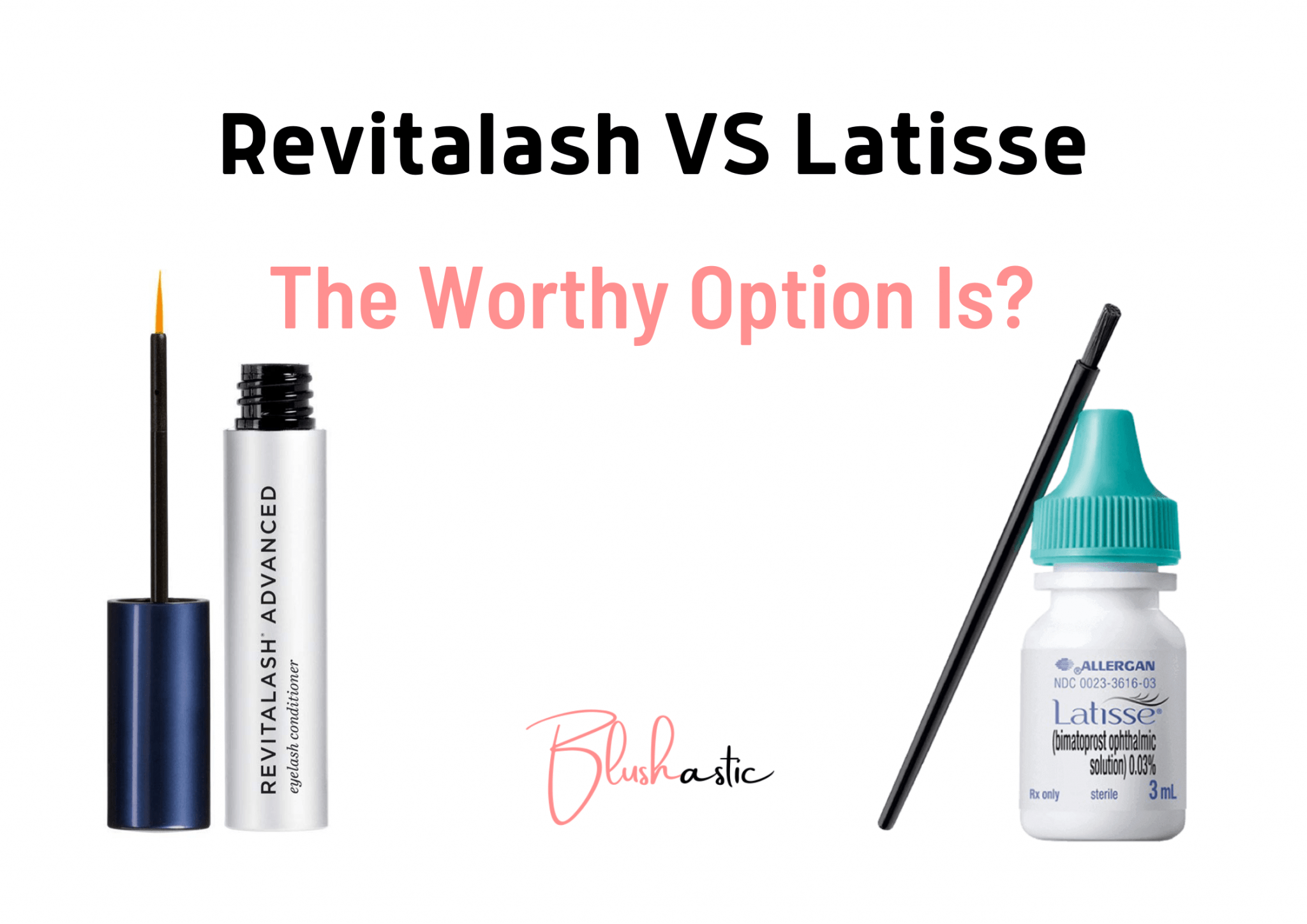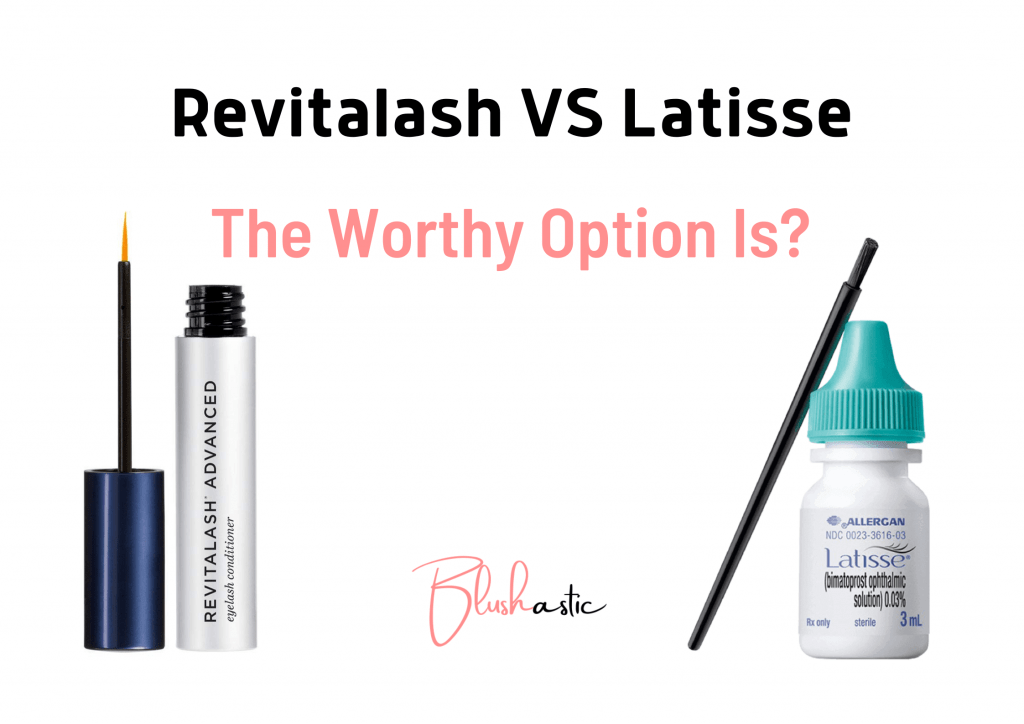 To grow your lashes like clockwork, only the best options will make do! Both these brands have a demonstrated history of success, where users have been reported to have gotten healthier and improved lashes as they had never seen before. Given our skincare affair with both products, we have broken down this definitive guide by exploring every nook and corner you need to be aware of before you take the plunge.
So what is it going to be? Do both of them deserve your trust? Should you be willing to put your money onto this? Let us get to know each of them better without wasting more breath! 
Revitalash VS Latisse |
The Worthy Option Is?
Product range 
Revitalash is not just about pretty lashes and all, so if you thought otherwise, you are in for a treat! The brand has been loved for a long time and possesses a global fanbase. The primary reason behind this is the brand's facilities, which have captivated the hearts of many beauty enthusiasts. The range of products available here is their advanced lash serum, brow serum, and many other exciting choices.
These include products to incorporate into your hair care to relieve your locks. Volume-enhancing foam, thickening shampoo, thickening conditioner, volumizing hair collection, and a bunch of other makeup tools and movers are laid down for you to take advantage of. Hydrating eye gel, eyeliner, mascara set, brow gel, precision tweezers, micellar water, and signature eyelash curler are all the best things this brand offers. 
If you want to give your appearance a touch of perfection and enhance your existing features, Latisse is a perfect choice. The brand's most–talked-about Bimataprost solution for amplifying your eyelashes is all the rage among users, who seek refuge in the brand to revive the growth of their lashes. But that is not all.
Latisse also helps its customer base in other aspects and provides them with cosmetic treatments like botox, which might be the next best thing for women. It also offers facilities for gel fillers and breast implants to elevate your bosom the way you want. So, if you are in the mood for some physically-appealing magic, Latisse will bring it to you! 
Ingredients 
Revitalash takes pride in its lash stimulating formula, as it contains vital ingredients like peptides, green tea extract, biotin, panthenol, lipids, Ginseng & Swertia Japonica, saw palmetto, amino acids, etc. this is enough to see that the formula strives hard to enhance the growth o your air follicles, by pampering them with nourishment. Every ingredient is associated with performing a particular function. Peptide proteins help reverse the signs of aging and help restore the hair's natural condition.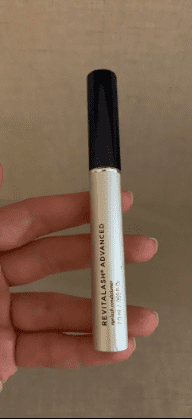 They have essential properties which reduce the chances of hair fall. Biotin, lipids, and panthenol fight the harsh effects of hair fall by supplying optimal hydration levels to the damaged follicles and reviving them with nutrition. This gives your hair strands the strength to repair themselves from damage and helps thicken their density. 
Saw palmetto extracts eliminate signs of brittleness from hair, infuse your locks with amplified shine, and a profoundly satisfying conditioning effect. Panthenol helps give you cotton-soft lashes and protects them from free radical damage. Amino acids and B vitamins work hard to fortify your lash structure, nourish them, and boost their overall health. Green tea and other natural extracts strengthen existing lashes and enhance longevity. 
Latisse is highly popular among clients because it includes bimatoprost in its composition. This ingredient has been clinically proven to exude many lash-enhancing properties. Considerable evidence and reports back this up, where users who tried this solution came back happy to reveal that they had gotten longer and healthier lashes. Bimatoprost is a type of prostaglandin analog responsible for rejuvenating the lash structure by waking up all lashes from dullness.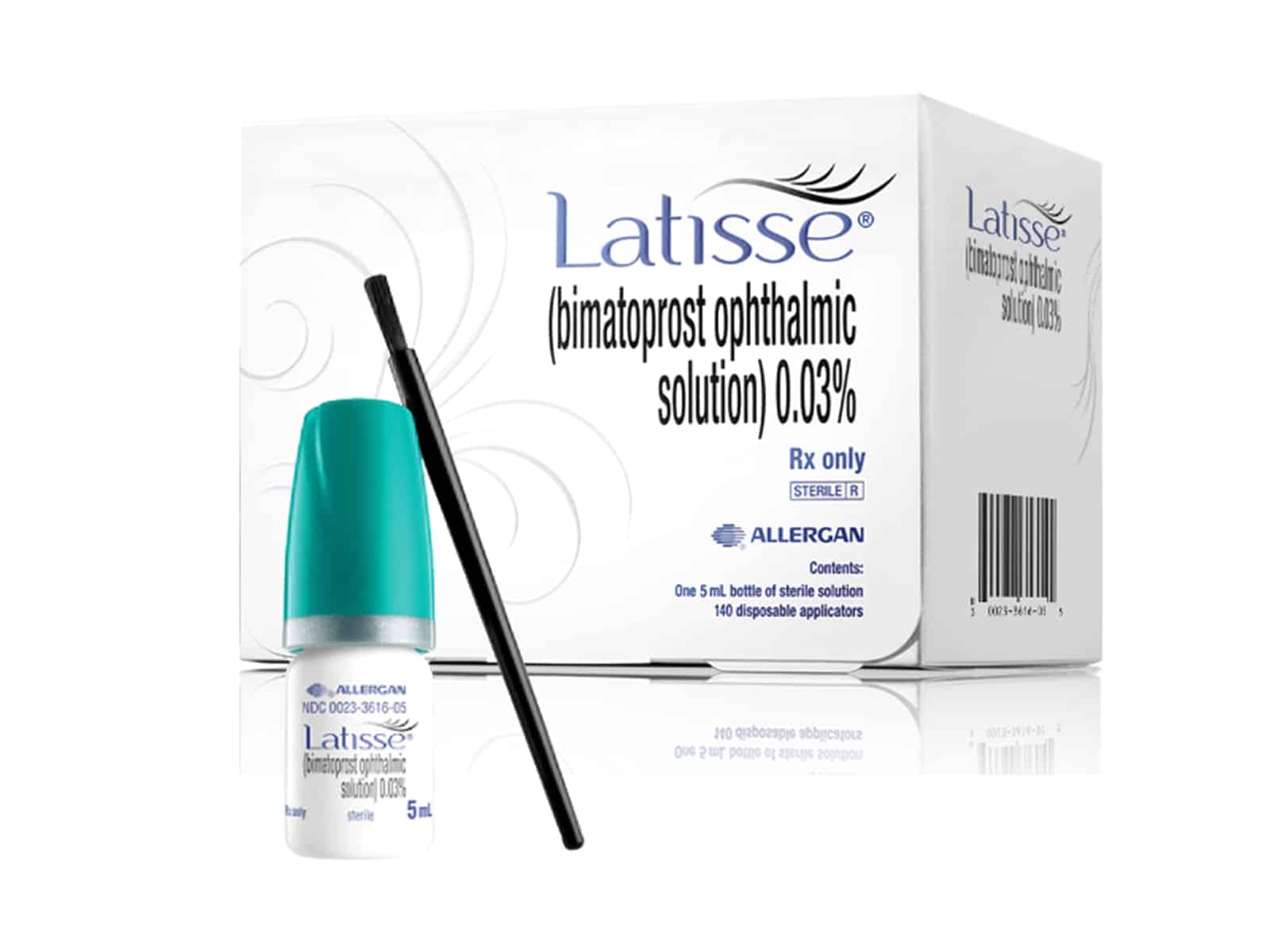 It promotes smoothness of the lashes and gives them a sponge-soft feel by removing any chance of brittleness. This prostaglandin works best in the growth phase and revitalizes your weak and thinner lashes. However, Latisse advises that you consult your dermatologist before you use this medication on your lashes if you are suffering from diseases like glaucoma or ocular hypertension. 
Other star ingredients of the formula which make it potent include citric acid, benzalkonium chloride, and sodium chloride. Together, they help form a concoction, which suits the environment of your lashes, and allows them to thrive. Sodium chlorides suck away all the excess impurities, and oil often blocks your follicles and delays growth. Benzalkonium chloride has microbial properties which keep the lashes healthy, and citric acid supplies moisture to the dry lash strands and pumps their growth. 
Convenience & Pricing 
Revitalash does not require you to go and fix an appointment with your doctor or to get a prescription to buy the lash-enhancing solution. You don't have to pay the extra, which would have become an appointment fee. It may be a downside to users, but at the same time, it is cheaper than many of your fake lash extensions, which makes it all the more reason to buy! But looking at the brighter side, there is no fuss about getting your hands on this!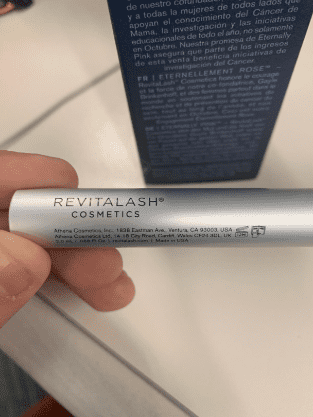 In the case of Latisse, you cannot do as you feel like! If you want to experience the serum's goodness on your tired and lifeless lashes, you must drag yourself out of your house and walk to your dermatologist to get the prescription. This ophthalmic solution or drug requires you to get a cure if you want to buy this. You can say it is pricier than you thought. The brand claims it will last you from four to eight months, and you can use it daily for sixteen weeks.
On top of that, think about all the money you will be putting in your doctor's pocket as a fee for his service. This serum is more expensive than the rest and might not seamlessly cater to everyone's budget. 
Results 
Revitalash 
REVITALASH® ADVANCED EYELASH CONDITIONER & SERUM is a one-of-a-kind serum that has been created especially for your dull, lifeless lashes to breathe back life into them. So if you thought you would get anything less, it's time to put that thought to bed. The makeup population looks for a perfect lash-enhancing serum, that claims to let their lashes thrive with a voluminous density in just four to eight weeks. Revitalash is that serum!
The formula helps protect your lashes against the harsh effects of the environment, as well as the insensitive damage done to them with styling tools. It helps rectify all the hurt and heals your brittleness from within, which reduces the chances of breakage. This award-winning eyelash serum lets you discover the beauty of your lashes by using a scientifically-advanced technology.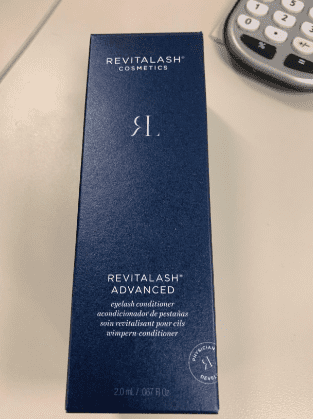 From a six-week study conducted with 63 eager participants, it was found that 98% saw a visible improvement in the appearance of their lashes, 98% received a boost of health in their lashes, and 98% reported being happy with their stronger lashes. So, if you have chosen this to be your friend for the following months, you will not be disappointed! 
Latisse 
When we asked our reliable sources how their lashes were after switching to the Latisse lash-enhancing solution, we had surprising things to hear! Latisse brings an edge to your traditional and bland makeup vanity because your eyes deserve all the love they need! The ophthalmic solution for your lashes helps fight the adverse and harsh effects of brittleness, which make your lash hair more coarse and help in making them smoother.
This reduces friction and also reduces lash breakage in many cases. The serum has been infused with lash-boosting ingredients, which help in making your lashline appear denser, your lashes thicker, and more fuller-looking. This will do it for you if you want to rejuvenate the lackluster from your lashes!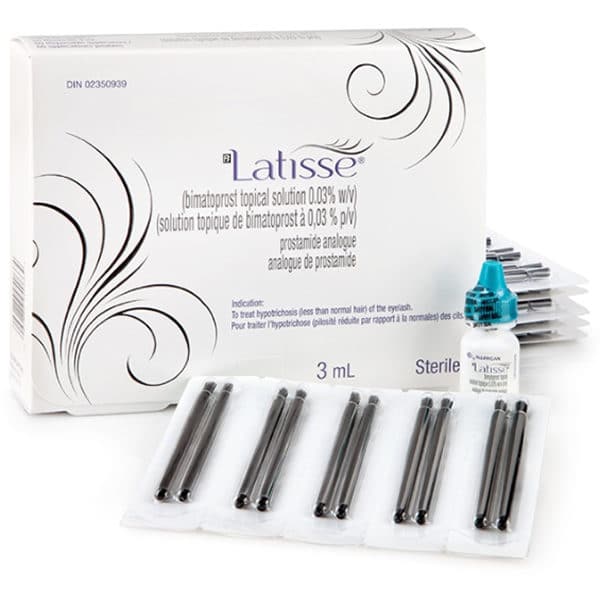 When the serum was made to undergo many clinical tests to prove its efficacy, it came to light that the lash serum brings noticeable improvements in your eyelashes n as little as four weeks, where the changes might fully develop up to 16 weeks. 25% of the participants in the test saw they had elongated lashes, 106% saw a high volume and thickness, and 18% were pleased to receive darker and more vibrant lashes than they had wanted all along.
Safety & Side effects 
Revitalash has been formulated by ophthalmologists and approved by dermatologists. The serum does not irritate your skin, as it is hypoallergenic. The vegan and cruelty-free options do not contain any harmful substances in their composition, like parabens, phthalates, BHT, or gluten. It is also free of oil, so that you can use it on your false eyelash extensions. However, customers can be allergic to one or more ingredients, so they should do a patch test first or inquire about the ingredient list.
Some users even reported noticing a slight change in their color or iris, which is irreversible. Some also faced blurred vision. Other side effects of this non-FDA-approved brand are irritation, itchiness, swelling of the eye, darkening of the skin around eyelids, redness, or weak and stiff lashes. The formula has chlorphenesin, which can often lead to acne, falling out of hair, or skin pigmentation. 
Latisse, unlike Revitalash, has received the stamp of approval from the FDA and has been rated as the best overall eyelash-enhancing serum. It is the only FDA-approved serum that contains bimatoprost and helps elongate your existing lash hairs to their full potential. However, the brand may claim to stimulate your hair growth front the final phase of the growth cycle to the first phase, but it is not without its faults.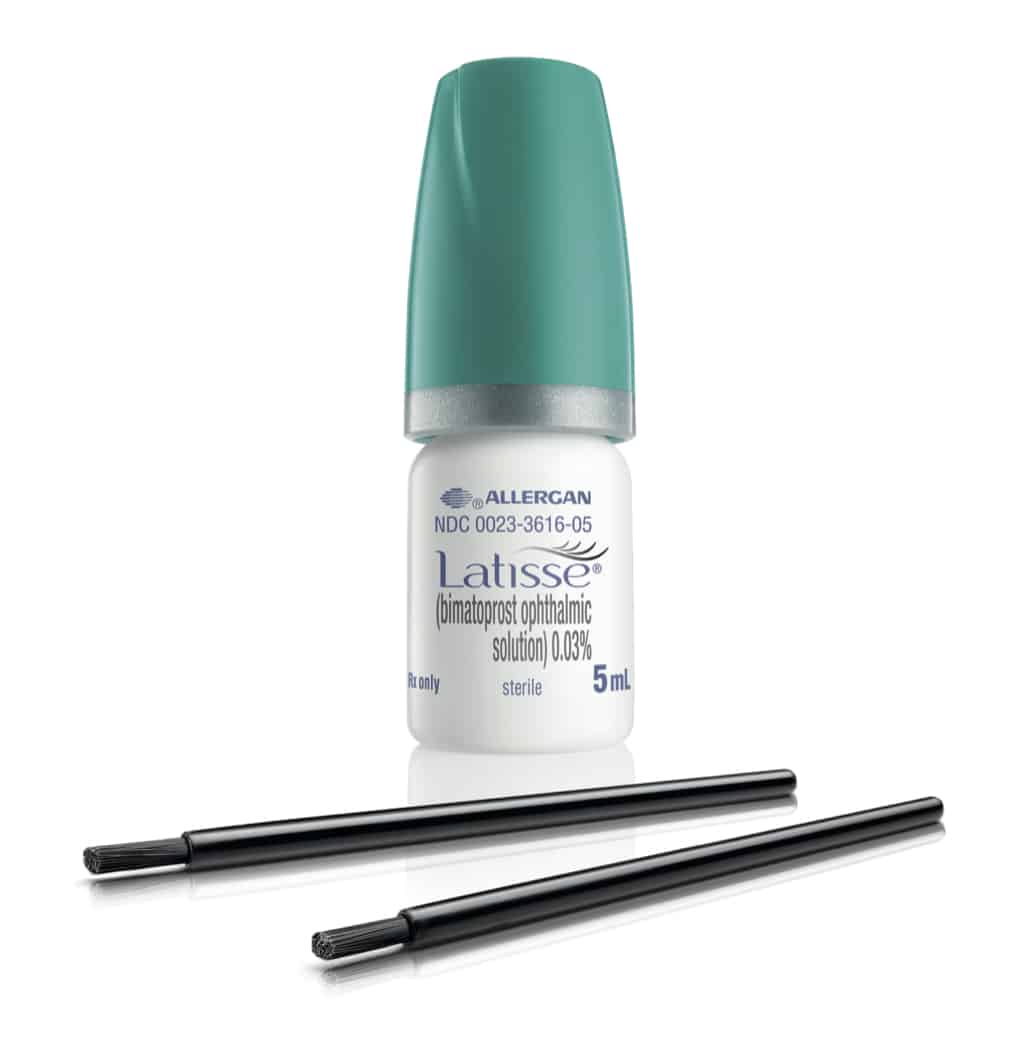 Many complaints have been forged against this pharmaceutical drug, saying that using this serum will give you side effects like dryness, itchy skin, redness, or swelling around the eyes. There are other rave dangers of using this formula, like temporary darkening of the skin around your eyelids, which all users can reverse if they stop using the serum. But, it also causes permanent darkening of the iris, which cannot be reverted. 
Evaluation of Pros and Cons
Revitalash Pros 
It has over 7k reviews on Amazon

Cheaper than Latisse 

Rated as the top celebrity-approved lash serum

Never been tested on animals 

It helps in fortifying hair follicles 

Shields eyelashes against breakage 

It prevents falling out by strengthening lashes from within

Infuses your lashes with an impeccably lustrous shine 

Amplifies the flexibility of your lashes 

Formulated and approved by dermatologists, and ophthalmologists 

Free from nasties like gluten, parabens, and phthalates

Nourishes hair follicles from roots to tips 

It consists of plant-based extracts, biotin, peptides, etc

It takes just four to eight weeks to deliver results 

It does not require a prescription to buy 

It helps in getting dramatically longer, and thicker lashes 

Removes dullness of lash hairs 
Cons 
It doesn't have the clinical trials which Latisse features. 

Rare side effects like eye irritation, swelling, or redness

Sometimes it may take more time to get visible results 
Latisse Pros 
It has received the stamp of approval from the FDA

It contains bimatoprost, which has been proven to stimulate hair growth 

Undergone many successful clinical trials 

Promotes longer lashes and makes them darker 

Encourages a heavy and fuller volume of lashes 

Helps deliver your results in four weeks to sixteen weeks 

It comes packed with 60 sterile applicators that are safe to use

Enhances longevity and flexibility of your lashes 

Assists in filling up sparse areas faster

Available in 3 sizes, 1.5mL (with 40 applicators), 3mL (with 80 applicators), and 5mL (with 140 applicators)

Pumps up the growth cycle of lashes from telogen phase to anagen phase 

Users can use this lash amplifying formula on their eyebrows too

It helps in elevating density and volume 

It improves the appearance of your lash line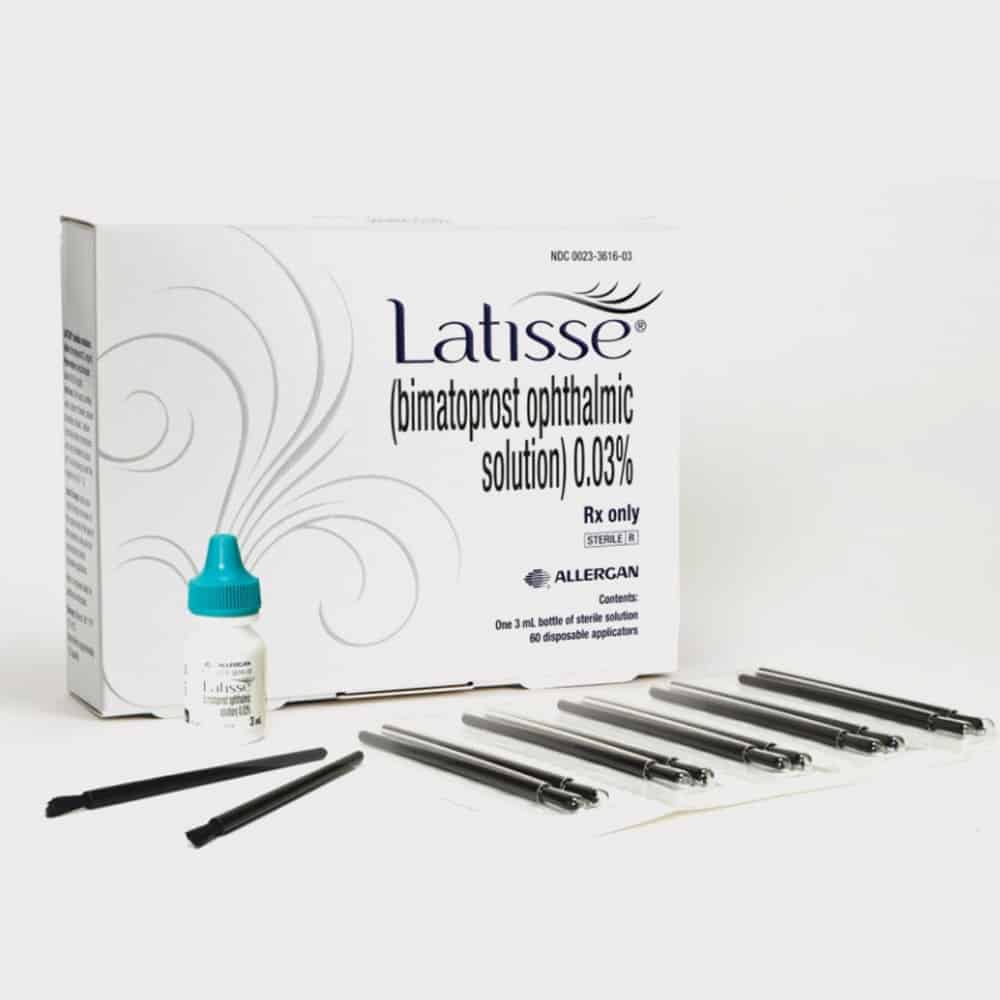 Cons 
You need to have a doctor's prescription to buy this 

There are potential side effects like darkening of the eyelid or iris 

It may cause permanent harm to the iris

Your lashes will revert to their original state when you stop using this 
Customer Feedback | Revitalash VS Latisse
Kaley commented on Revitalash, "I want to thank whoever came up with the idea of creating something like this. All the eyelash enhancers I have previously used either gave me bad rashes or did nothing for me even after using them for a long time, but this one is completely different. The formula is so gentle that my lashes feel moisturized. It's been a month since I signed this, and I can tell my eyelashes feel healthier now. They have stopped falling out as compared to earlier, and I am hoping the breakage will ultimately stop if I continue using them. This option has proved to be worthy of both my money and time!"
Veronica said about Latisse, "This has been the worst decision of my life to date. I read many reviews before purchasing this because I wanted to know what I was getting into. After reading many overwhelming positive things online, I decided to plunge. In three to four days, I felt my eyelids burning and itching. At first, I ignored it, thinking that my skin was taking time to adjust t the new formal, but later one week, I saw some portion of my skin was already darker than usual. That is when I decided to stop using the formula to protect myself from further issues. I guess all that glitters is not gold after all!"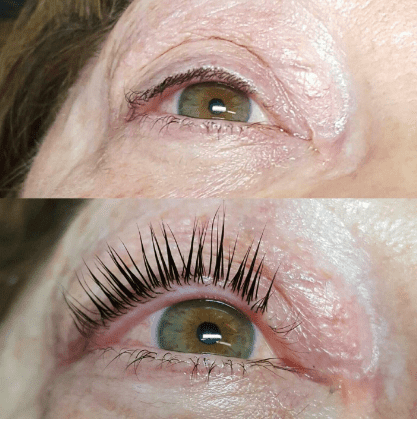 Nina pinned on Revitalash, "You have to trust me when I say this. This formula is all your lashes need to grow into a bushy volume! I am a skincare enthusiast, and I try on new products now and then. I'll is honest, from all the lash serums I've tried, this one has the minimum side effects and offers a great boost of nourishment to revive your lash hairs. If it weren't for this serum, my lash line would still be empty. I don't know about you, but I am crushing on this serum too much! I recommend this to everyone working hard to get their natural, luscious lashes back but haven't been able to."
FAQs
Why is Revitalash so expensive?
Revitalash claims to make your lashes longer, stronger, and thicker at all the places in the lashline where you lost lash strands. Your lashline becomes fuller, bulky, and voluminous in just two months. Also, this treatment has to be applied to your lashes daily, so you pay more for this and make your lashes grow back magically. 
What is the best time to apply, Latisse?
To get the best results possible, you must continuously apply the treatment on all days without missing any day in between. You can do this either in the morning or at night. The brand recommends that using the serum during morning hours will be beneficial as the product will stay on your lashes throughout the day, whereas at night, the serum may rub off of sear from your eyes. This might reduce its effectiveness. One drop of the treatment is enough, so don't put more thinking you will get results faster. Also, if you skip using it a day or two, not applying more a sit may lead to irritation and waste of the extra product. 
When is the best time to apply Revitalash?
The brand strongly recommends that its users use the RevitaLash® Advanced serum in the morning after removing their eye makeup from their face. This ensures better absorption of the serum. Wait five minutes until you layer your skin with more facial products. Also, note that you can only apply the product once daily, as it is powerful. If you are tempted to use it two times, this does not mean you will get results faster. Instead, you will just be squandering the serum sooner.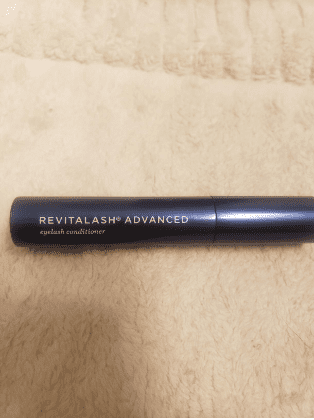 Who should not use Latisse?
As this prescription drug contains bimatoprost, the FDA has recommended that anyone under 16 should not use the lash enhancer. It should also not be used during pregnancy or breastfeeding. Apart from this, using this serum might not be a good idea if you wear contact lenses, as the formula contains benzalkonium chloride, which the lenses can absorb. Also, if your skin is sensitive or allergic to any of the ingredients mentioned in this serum, try and avoid using it. 
Can you use RevitaLash while pregnant?
The serum has not been tested on pregnant or nursing women, so it is advised by the brand to avoid this formula if you are pregnant or breastfeeding. 
Do you wash Latisse off in the morning?
You don't need to have to wash off Latisse in the morning. This is because, when you wake up, the formula has already been entirely absorbed by your upper lash line. So instead of washing, you can put your everyday day-to-day skincare products on your face or even makeup. 
Which is better, Revitalash or Rapidlash?
It depends on many factors. If you look at the ingredients, Revitalash consists of many naturally-derived components which help stimulate lash growth. At the same time, Rapidlash shares similar elements with the former. If we see the side effects, Rapidlash promises no change in the color of the eyes and does not irritate your skin, whereas there are potential side effects of Revitalash. Pricing-wise, Rpaidlash is a better deal. However, Revtialsh has more ratings regarding a good lash growth serum. 
What happens when you stop using Latisse?
When you stop your regular dosage of applying this serum on your lashes, your eyelashes will go back to their original condition, which was before you started using it. This may happen in weeks and continue for months. So it is advised that even if you have acquired the thickness and desired density in your lashes, continue using it to preserve the effects.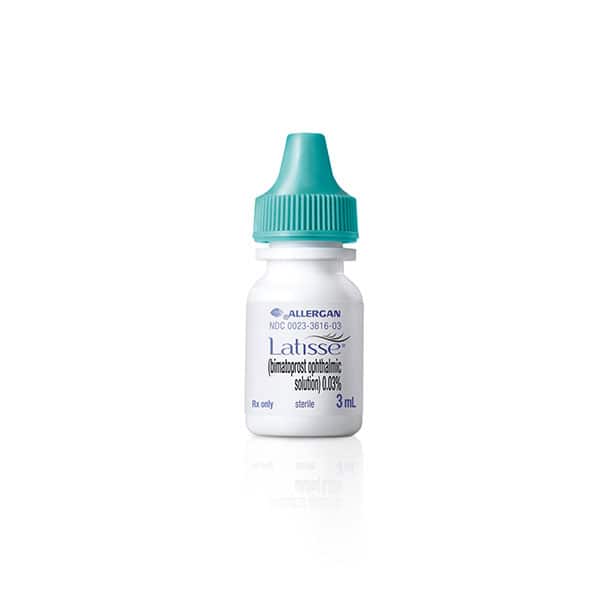 Revitalash serum how long does it last?
If you use the serum as directed and follow all directions properly, one tube of the  RevitaLash® Advanced Eyelash Conditioner with a quantity of 3ml will last approximately six months. The 2 ml-sized bottle has a life span of half of this, which is three months. 
What works just as well as Latisse?
Other lash growth amplifying serums, like the LashFood, LiLash, and Revitalash, serve as potent options if you want to stop your lashes from falling out. They contain particular amino acids, vitamins complex, and other botanical herbs, which help provide your dehydrated lashes with ample nutrition and make them healthy. These are not only cheaper, but they also don't involve any trouble of getting prescriptions or deadly side effects. 
What does Revitalash contain?
Revitalash is composed of many humble and nourishing ingredients that help improve your lashes' overall appearance. These are a unique biopeptin complex, which helps in conditioning the lashes by eliminating brittleness. Ginseng & Swertia Japonica are rich in antioxidants and help revitalize lash hair. Saw palmetto berry helps in conditioning lashes by adding shine, whereas amino acids and vitamin B help energize lash structure. 
Closure |
Revitalash VS Latisse
The boldest, and the brightest eyes, paired with your dramatic smoked-out wings, are often described as unforgettable fashion moments. You might want to create a wispy lashes updo or a goth-glam look to add vibrancy to your theme party. We require one primary ingredient – Lashes. And not just any lashes. We are talking about the bushy, mushy, weed-like lashes that make your eyes look extra delectable and instantly instagrammable! But how do you create this when you aren't blessed with many lash strands?
Or what if your lash hairs can't stop falling for you? The face-off between Revitalash VS Latisse brings you all there is to know before committing to something your lashes might not like.  The ruse has finally come to an end, where you will have to decide which one suits you best. Users can't keep calm about both these options, as they have been hailed as the holy grail divas when it comes to giving your eyelashes some goodness of enhancement.  
Reports suggest that if you are trying to play it safe and do not want to get into more trouble, you will have to get more help than usual. This is because almost both brands possess similar, equally harmful side effects. Looking at the other heads, Reitalash has been a go-to option for many lash lovers because they don't have to go the extra mile to purchase it in the first place. Also, this saves them from the extra dollars they would have otherwise had to spend on Latisse, which takes away a lot from your wallet.
However, you can also consider and deduct your choice after analyzing other factors. Both brands have been garnering interest for their impact on your lashes, which will give you the silkiest, and fluffiest volume of your life, so close the sale wisely!
I'm Sarah Abraham, the founder and co-author of Blushastic.com and a professional makeup artist. Beauty is more than just skin deep, and that's why I'm passionate about sharing my knowledge and experience to help people feel confident and beautiful on the inside and out.
Whether it's skincare, haircare, or fashion, my goal is to empower women to feel their best. With my expertise in the beauty industry, I strive to provide practical advice and tips that are accessible to everyone, regardless of their skill level or budget.