Every curly hair has a story, and we want you to live in yours beautifully and without regrets! Do you remember Zendaya flaunting her tight ringlets time and again? While it's a hair inspiration to half the globe, most of us end up hooking with the wrong recipes, which steal away our lock's happiness. After traveling all around the world, we happened to share paths with a brand that claims its line of products will give your strict curls a polished perfection!
Pattern Beauty claims to transform your droopy mop into crunchy, highly defined-curls that prepare you for the rest of the day. They are formulated with heavenly ingredients, which claim to offer your coarse hair a moisture boost. So, are your locks ready to devour all the nourishment headed their way? Let's get started by reading some genuine Pattern Beauty Reviews.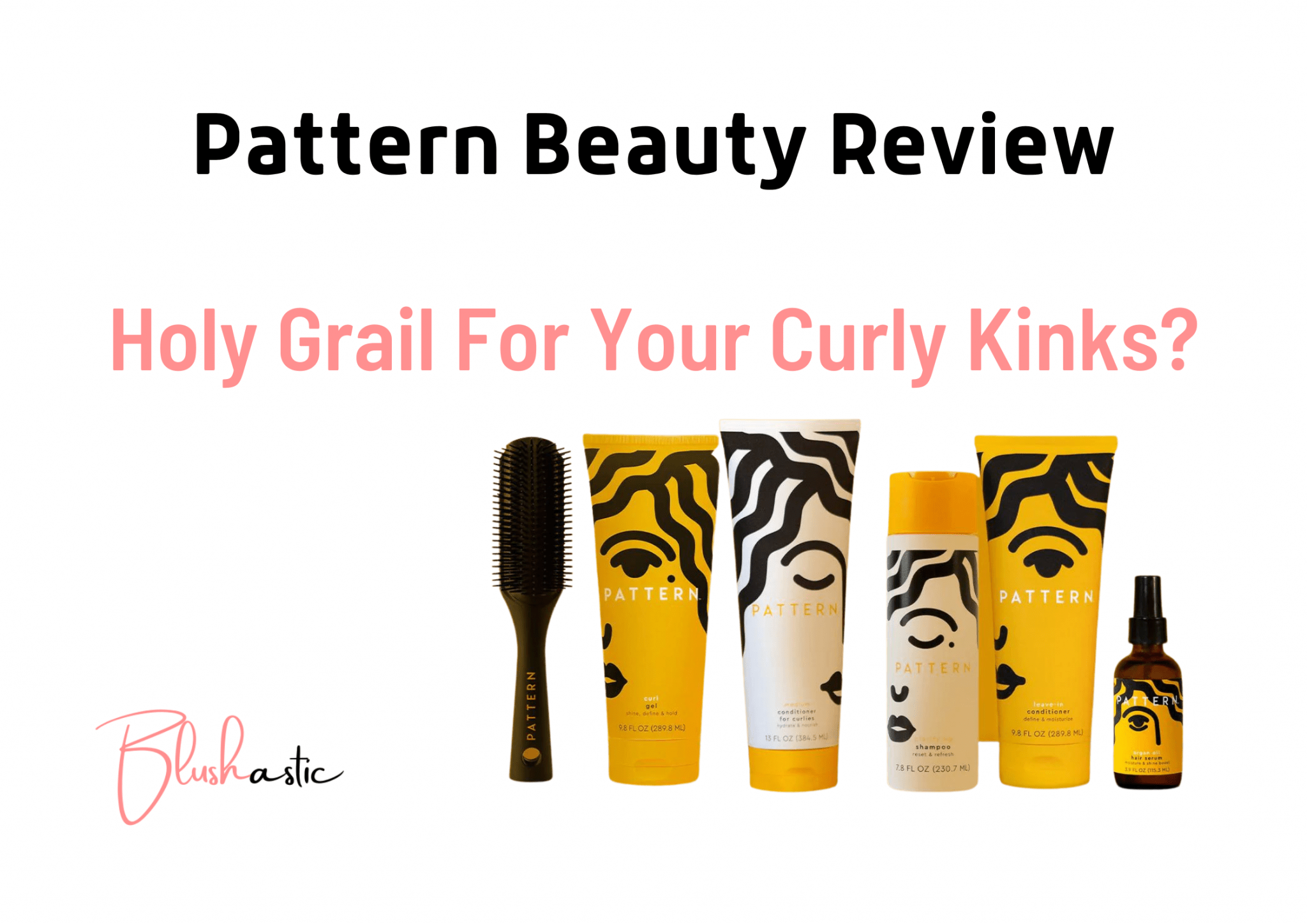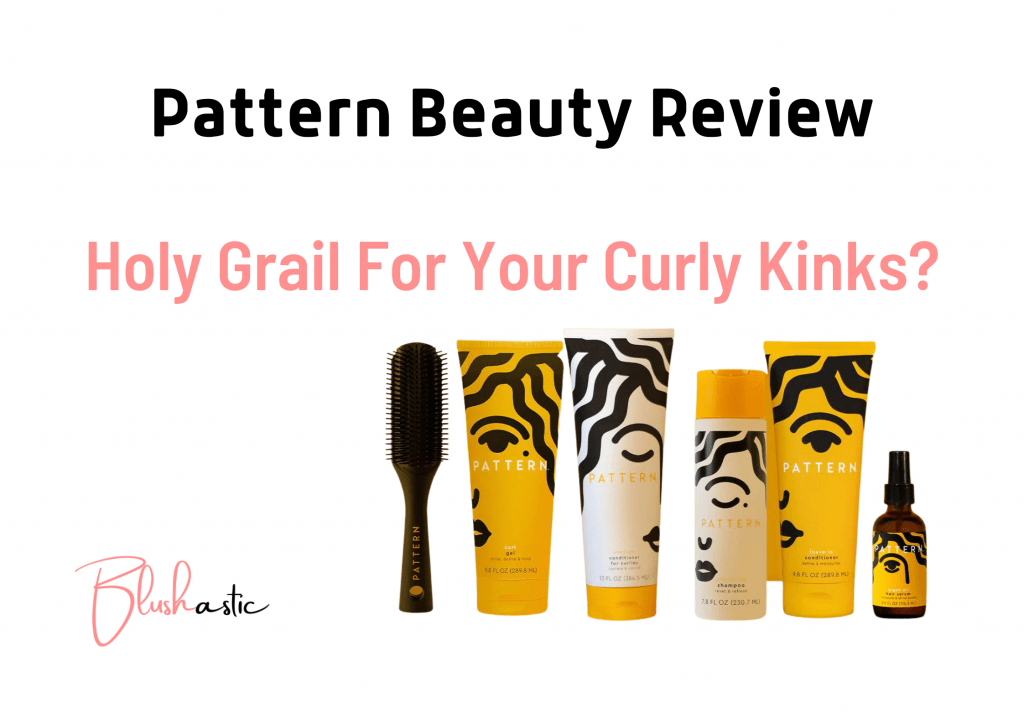 If you think your curls will never stay away from tangles, it's time to consider some other options! Curly hair is a dream, and factors like the environment can be your hair's biggest foe sometimes. So what do you do to unfurl your curls and show them some glimmer of irresistible volume? Pattern Beauty Product Reviews explain that the formulations created by the brand are super clean and contain nutrient-rich elements.
This replenishes your curls from all the nourishment they are lacking and helps restore their vibrancy and bounce. All the products fulfill a particular concern by targeting unique hair-woes so that your curls can have a happy ending, just like the ones you love most! But is the brand trustworthy? Should you put your money in it? Are there some things you should know beforehand? Let us unveil it all!
Pattern Beauty Reviews |
Holy Grail For Your Curly Kinks?
The word 'curls' means two things. One, they should look like silk drizzling down from the air; two, they must be wrapped in a blanket of moisture. Anything apart from that is all a lie they have fed you. We know this high-maintenance hair drama is a lot to keep up with, not to mention the money that flows into it. But who cares about luxury salons when you can mesmerize your curls yourself?
We hate beating around the bush, so we have brought you Pattern Beauty. The brand is dedicated soulfully to your hair and not just any hair. It aims to revive, rejuvenate, and replenish your curls for their lackluster and bring some much-needed sparkle to them. Hair loss is one of the main issues when it comes to combing curly hair. Using the right haircare products to control hair loss is necessary. Pattern Beauty has gained popularity over time for its haircare products that not only treat but also replenish curly hair.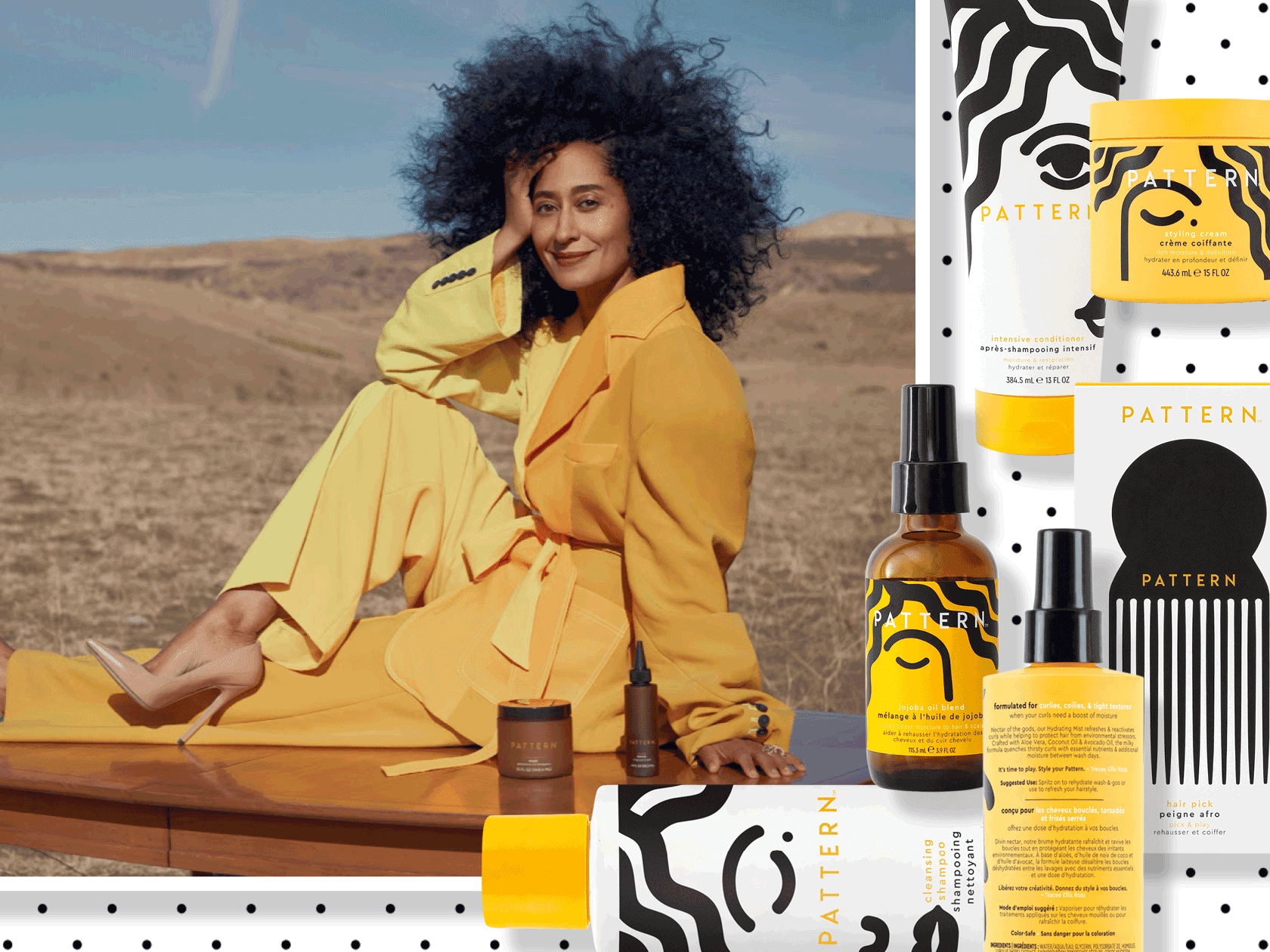 Curls must feel fresh and look fresher, no matter how long you dance in the wind. The brand offers a wide range of products, from shampoos, conditioners, masks, and mists, that claim to hold your locks in place, looking majorly nourished without feeling heavy. They are created from components like shea butter, aloe vera, coconut oil, avocado oil, moringa seed extracts, and other breathtaking ingredients that form a healthy mixture.
This blend claims to render your curls with their bounce, freeing them from knots and tangles. Also, users from reliable reports revealed that they loved its sweet floral notes, as it made their haircare regimen even more aromatic. And there's no reason it wouldn't, as extracts of rose, neroli, and patchouli cover your senses all the way!
The brand avoids all those no-no ingredients like silicones, parabens, phthalates, etc., as they tend to block the hair strands from absorbing moisture. This, in turn, makes your curls super dry, and itchiness sets in. Pattern Beauty prevents all this hassle and repairs your locks with utmost dedication so that you never have to apologize for having curly hair. But is that all? 
Perks
It prevents brittleness

No more flaking or itchiness

Does not leave residue behind

Supercharges your curs with moisture

Adds enhanced definition

It leaves your hair tangle-free and more manageable

Cuts down signs of frizziness

Features a fresh scent of neroli, rose, and patchouli

It contains a fantastic blend of heavenly oils

It helps smoothen your flyaways

Aloe vera soothes your scalp

Provides hair strand switch with sufficient hydration

Ingredients like shea butter pump up moisture levels 

The composition is free of harsh substances like parabens, SLS, SLES, formaldehyde, silicones, mineral oils, phthalates, etc

Vegan, cruelty-free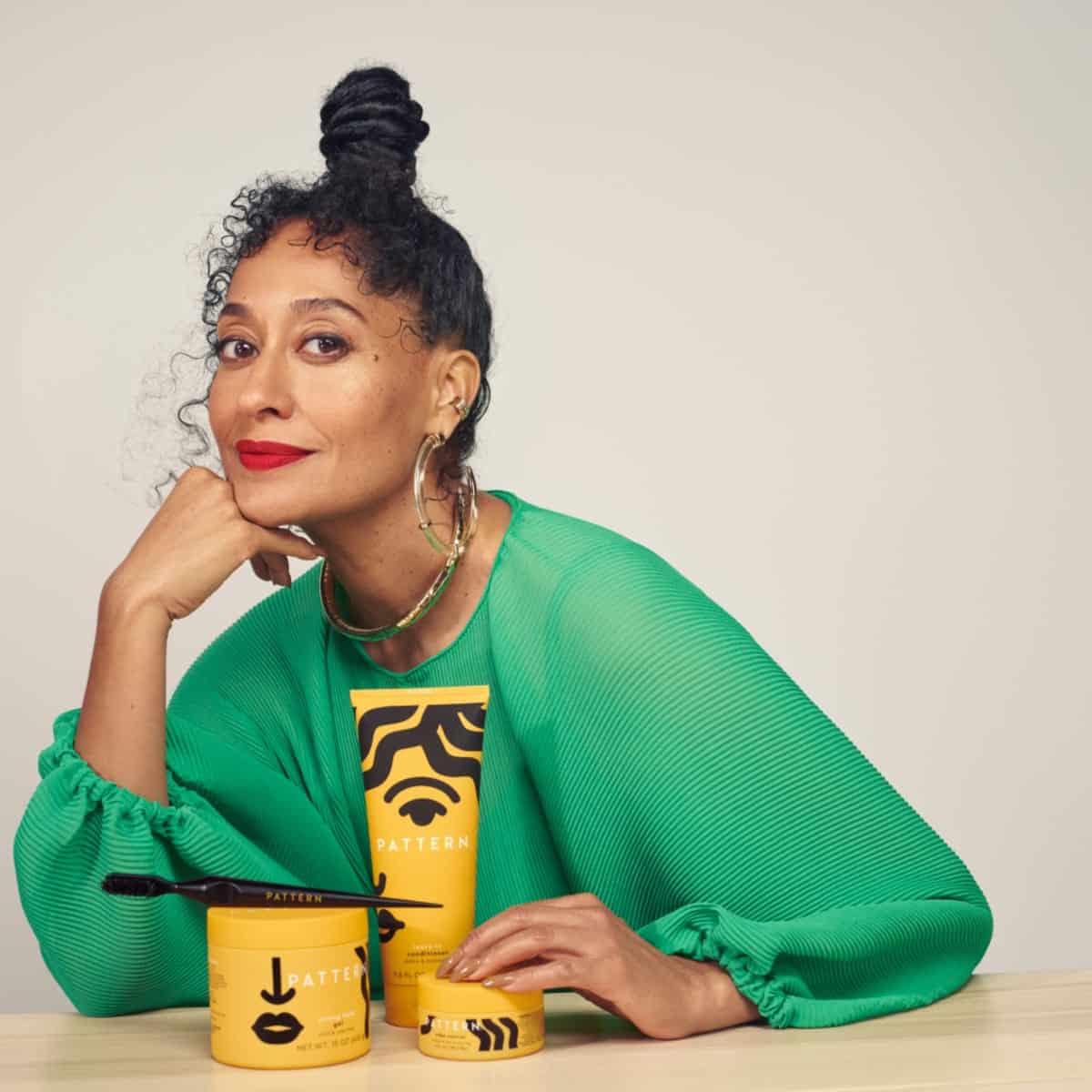 Drawbacks
The pricing is a bit on the expensive side.

Some products give off an overpowering scent.

The hydration mist may not be very good at providing extra moisture.
Why Choose Pattern Beauty?
Match Made In Heaven For Curls
A spoonful of love is not enough when you have been blessed with curls that could turn your world around! And we aren't kidding! Speaking of all things curly, Pattern Beauty offers a plethora of options for all types of curls. This brand has your back, whether it be simple coils, tight texture curls, medium kinks, or whatever.
You can now style your hair into alluring Bantu knots, twisted braids, etc., and your tresses will still not lose their luster or sheen. Having 4C-type hair can put a lot of stress onto your delicate hands, but the brand makes it super dreamy and weightless, just for you!
Pool Of Nourishment
As we all know, the damage caused by heat can ruin the moisture of curls. Using a heat protectant is the only option to avoid it. Pattern Beauty has a haircare range that can help with this issue. Have you ever done a full-fledged haircare ritual and felt unsatisfied with how your hair felt after it dried? Trust me, and this can happen to most of us when we don't choose suitable products for improving our hair's health. Luckily, you are at the right place. This brand is all about moisturization, nourishment, hydration, and nutrition, and it binds everything in the right amount!
The formula is very down-to-earth and forgiving and makes your locks more manageable by warding off all the rebelliousness and welcoming hair that flows in rhythms! So stop looking at expensive products that aren't worth your time, and give your hair something it will love!
Tangle, what?
If you wash your hair diligently, only to get stuck in stubborn knots and tangles later, you are probably making some terrible mistakes. And think about your weekends where you spend your day in the park, enjoying the breeze around you. Walking home, do you ever realize that your hair looks like a bird's nest?
Thankfully, you can forget all this, for we are best friends with Pattern Beauty! The brand takes pride in developing luxurious, creamy formulas that glide on your tresses in whispers and detangle every little worry stuck within! So, no more pulling your hair from the combs because it will slide down like silk!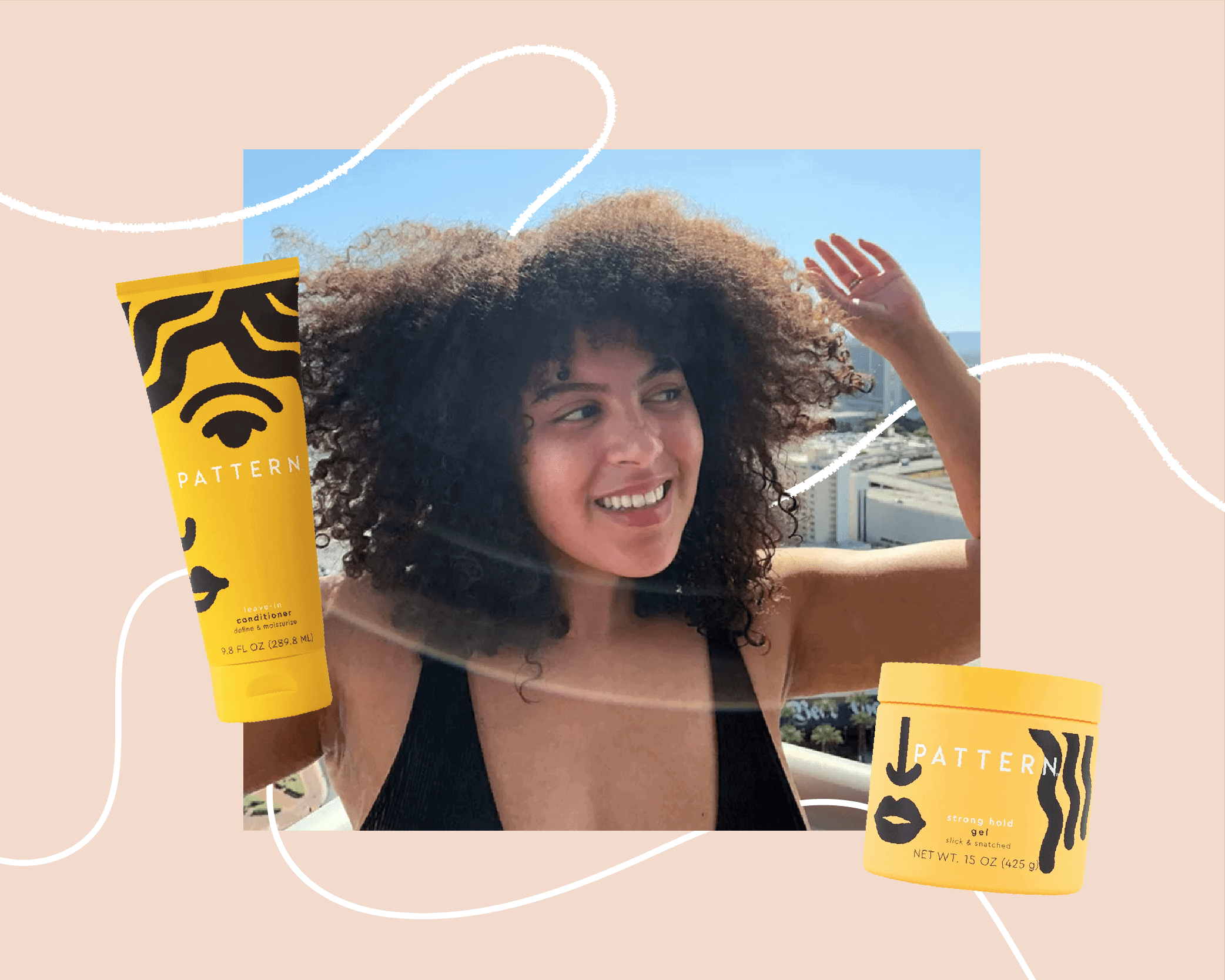 Luscious and creamy formula
Do you even remember a teeny tiny bit that back in childhood, we put anything in our hair before our eyes or on the bathroom shelf? Were they good? Honestly, we don't know! But we still put it, which ultimately made our hair ragged, rough, and brittle to touch.
Our locks lost their shine and smoothness over time, and by the time we realized it, it was too late. But not anymore! You can count on the wealthy, milky, and cream-like blends of these products that touch your hair with a brisk softness and help caress it into locks so smooth that you can't keep yourself from touching them repeatedly!
Shower. Style. Accessorize
If you thought the brand was all about shampoos, conditioners, and masks, you are in for a much bigger surprise! From the moment you walk into your shower to the moment you walk out of it and after, Pattern Beauty lays out an ocean of multiple products that suit your mood. From hair-shower essentials, travel-kits to hair stylers, tools, and accessories, you get everything in one plate, served to you! So, if you have second thoughts, make sure you say it out of reluctance! 
It's cleaner than you think.
Environmental stressors have already done their number on your hair, so when you are dealing with your locks, you need to put your money only on clean products. So can't a girl get some here? Thanks to the revolutionary idea of Pattern Beauty, they believe in keeping your curls juicy and joyful.
Tracee makes sure that the formulas are devoid of harmful ingredients like parabens, phthalates, mineral oil, SLS, SLES, formaldehyde, silicones, etc. the owner of the brand has stamped her approval on the vegan and cruelty-free products so that your hair may never see compromise, ever again!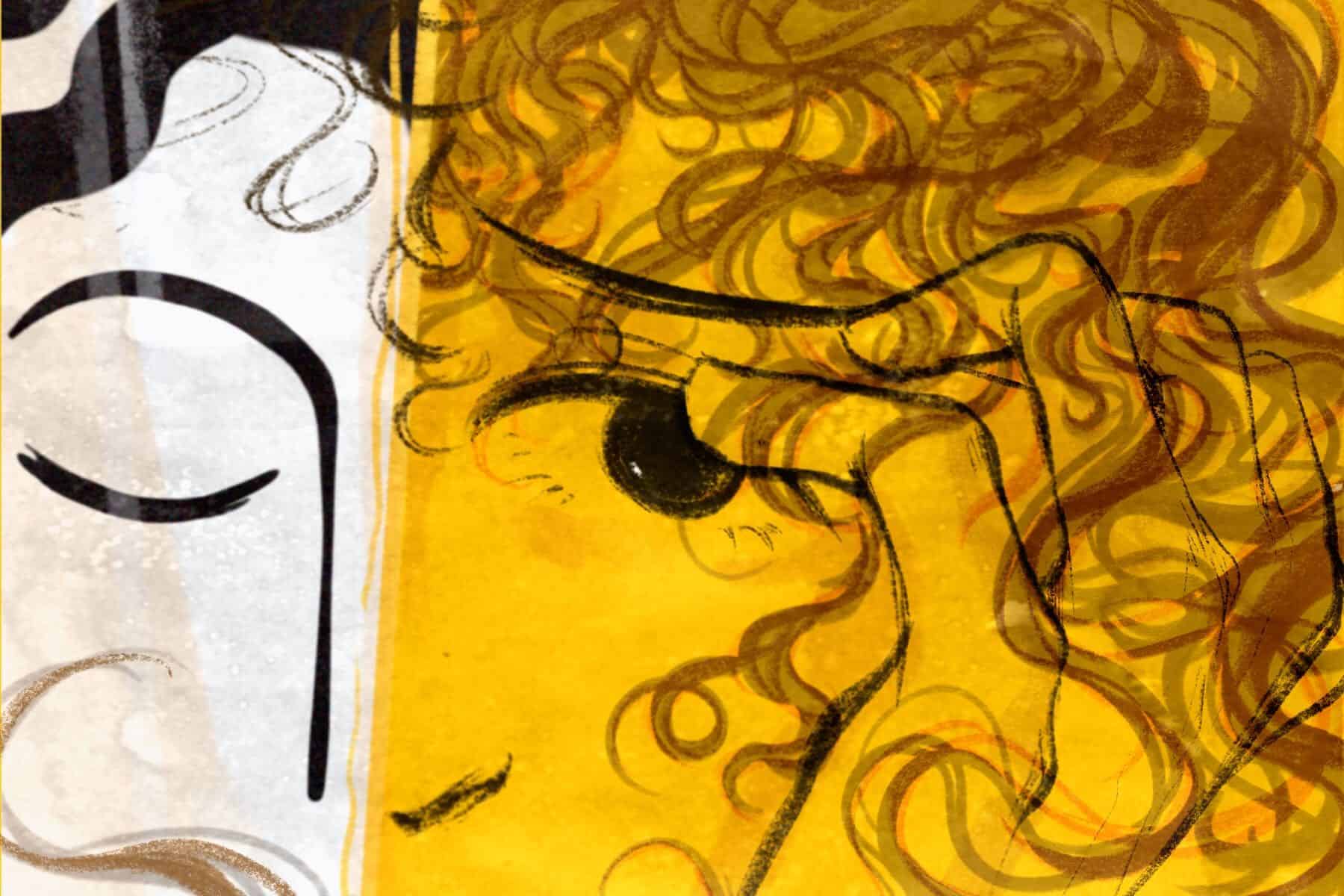 Best Pattern Beauty Products
Pattern Beauty Reviews 4C has finally spilled the beans on all the favorite products users are going after. If you want to keep your curls refined and beautifully down, the curl mousse, leave-in conditioner, treatment mask, hydration shampoo, texture travel kit, and hydration kit are some of the golden things you can get your hands on. This way, your curls will never have to bid farewell to hydration! We have mentioned some brand products that users are currently crushing on. Let's get to it!
PATTERN Beauty Leave In Conditioner
If you have been blessed with romantic coils, you will want to choose this leave-in conditioner because it is something you have never seen before! That's right. Supercharge your summer curls to get those game-changing ringlets that captivate interest wherever you move. Your hair may be curly, coiled up, or tight-textured. This conditioner brings your exhausted hair a velvety lather of cream, which travels to every corner of your strands, and restores its original shine.
PATTERN Beauty by Tracee Ellis Ross Leave-In Conditioner 25 fl oz - Rich Moisture for Curly, Coily and Tight-Textured Hair, 3a to 4c,25 fl oz
PATTERN's bestseller, the Leave-In Conditioner features a blend of oils, biotin and honey to help detangle, seal in moisture, and prevent unwanted frizz while giving soft curl pattern definition. A refreshing and restoring treatment for curls and coils.
A Leave-In Conditioner that seals in moisture, helps detangle and adds extra hydration while giving soft curl pattern definition.
Seals in moisture before or after styling. Great as a moisture-rich detangler. Works great under styling products such as gels or creams.
A blend of 8 oils: Jojoba Oil, Avocado Oil, Olive Oil, Coconut Oil, Sweet Almond Oil, Shea Oil, Tea Tree Leaf Oil, Argan Oil
Includes Biotin, Aloe and honey.
The weightless formula adds an extra dose of hydration and locks the moisture in so you can easily detangle it without sulking. The conditioner offers a freshness boost to the unwanted frizz on your locks and helps revive them back into a luxurious state. Ingredients like biotin, coconut oil, tea tree oil, sweet almond oil, aloe vera, and avocado oil are blended so that your locks leave footprints of glossiness behind!
Perks
It contains a blend of sensational oils

The formula feels very lightweight and hydrating

Does not weigh your hair down

Easily detangles without any fuss

Restores your curl's natural shine

Adds more definition and light hold to your locks

It possesses sweet floral notes of rose, patchouli, and the essence of neroli.

The formula nourishes your hair strands deeply.

Free of paraben, SLS, SLES, silicone, phthalate, formaldehyde

Users can apply it on color-treated hair

Suitable for all adults

Never been tested on animals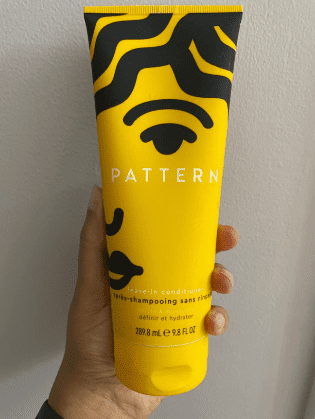 Drawbacks
The cost of the conditioner is a bit on the pricier side than other formulas on the market.
PATTERN Beauty Styling Cream
It's good news for all those curly-haired chicas, for the Styling Cream from the brand claims to secure their waves together in a moisturized state so that all your days can be good hair days! This thick buttercream claims to give your cuticles a heavy splurge of nourishment so they travel deep into your strands. If you have curly-type hair and want to go for styles like Bantu knots, braid outs, or twist outs, you can now do them without tugging or pulling your precious tresses.
PATTERN Beauty by Tracee Ellis Ross Styling Cream - Hold & Definition for Curly Hair 3b-4c, 15 fl oz
Lookin' like a jar of thick buttercream, our Styling Cream is the curly hair cream of your dreams. This curl defining cream provides superior moisture penetration & the ideal oil-rich, touchable hold for a range of curl types and setting hair styles including twist outs, braid outs, Bantu knots, wash-&-gos & more.
Essential elements of Shea Butter, Cacay Oil & Sweet Almond Oil nourish the hair to promote hair retention while preventing breakage or damage. Say goodbye to frizz and hello to curl definition in all the versatile looks tight textures, coily & curly hair types can create.
This curl cream styling product is also great for twisting locs!
Thick enough to provide hold, but never crunchy, it's the perfect weight and buttery texture to help with curl elongation.
Formulated without SLS/SLES, Cyclic Silicone-free, Phthalates-free & paraben-free, plus color-safe.
The recipe of this formula involves many hydrating emollients in its basket that help deliver a touchable hold and make your locks tamer and manageable. Shea butter is overflowing with fatty acids that ensure your strands stay healthy, look healthy, and smell healthy! So, if you want a more cohesive look for your curls, this styler promises to make them look irresistibly good!
Perks
A perfect option for color-treated hair

It has a rich, creamy consistency

It helps in deeply penetrating moisture

It offers a touchable hold

Suitable for different styles like

twist outs, braid outs, Bantu knots, wash-&-gos & more

It contains potent ingredients like shea butter, sweet almond oil, and cacao oil.

Free of nasties like parabens, SLS/SLES, silicones, phthalates, formaldehyde

It helps prevent the splitting up of the hair. 

Strheghtns hair base and keeps away chances of breakage

Encourages retention of locks

It helps eliminate frizz and dryness
Drawbacks
The product has a very overpowering scent, which may not be preferred by users who are sensitive to strong smells. 
PATTERN Beauty Curl Gel
Your mane deserves post-shampoo nourishment. So, can your regular gel provide it? We don't think so! Tame your flyaways with this luxurious, soothing gelly from Pattern, which has garnered a lot of love from haircare divas, who like to keep their curly kinks looking well-fed and rejuvenated. The blend contains awe-inspiring ingredients like Aloe Barbadensis Leaf Extract, Wheat Amino Acid, Hydrolyzed Silk, and (Rosemary) Leaf Extract, which cover every nook and corner of your strands individually and breathe back life into them.
Just squeeze some formula on your sopping-wet hair, pat it down gently, and behold! Here come your delicious curls! Users reported this formula to be so satisfying that they ended up asking us why didn't we tell them sooner about it?! If you, too, have 4C-type hair and want to gear yourself up for a crunchy, defined look, the PATTERN Beauty Curl Gel will do the trick!
Perks
It helps add a smoothening effect to hair

The product has a sweet scent of coconut

Provides luscious-looking curls for medium hold

Restores your curl's original bounce, and definition

Alor vera offers your hair smoothness

Features an exotic blend of cacao oil, and coconut oil

Easy-gliding formula

Revives your hair from its dullness

Suitable for curly hair types

An ideal option for wash and go's

It helps make your dull curls springy and flexible

The formula contains many nourishing ingredients to pamper your hair with moisture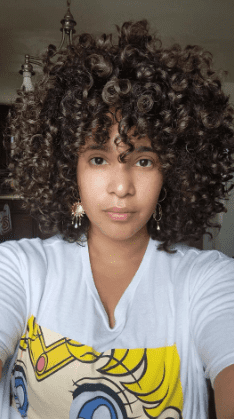 Drawbacks
The curl gel may make your scalp occasionally dry in rare cases.
PATTERN Beauty Hydrating Mist
Women are big on curl refresher sprays for all the right reasons. If you want to skip your hair wash and are hurrying to fly out the door to attend an event, this little trick will save your unwashed locks from embarrassment. The Beauty Hydrating Mist from Pattern Beauty has got people raving everywhere. It is infused with refreshing ingredients like shea butter, ensuring you bathe your curls in moisture when you don't!
You can easily opt for this user-friendly formula if you don't have the leisure to take a shower or have other important things to take care of. The procedure does not contain harmful substances like parabens, silicones, etc., and can be used on all types of kinky waves. Give your curls a fresh look when you feel like pressing the snooze button on your hair wash sesh! So ladies, switch to this easy-peasy hack because we swear they will never know!
Perks
Rated as a brand bestseller

Quenches the thirst of your dry curls

Milky formula possesses lightweight consistency

Supplies essential nutrients to the hair

Paraben Free, Free of SLS/SLES, Silicone Free, Phthalate Free, Formaldehyde Free,

A vegan composition, cruelty-free

It has a breathtaking scent of neroli, rose, and patchouli

Reactivates curls with an additional amount of moisture

Protects hair from free radical damage

The formula compliments Curly, Coily, and Tight-Textures.

Designed with aloe vera, coconut, and avocado

It helps revamp your hair between your wash days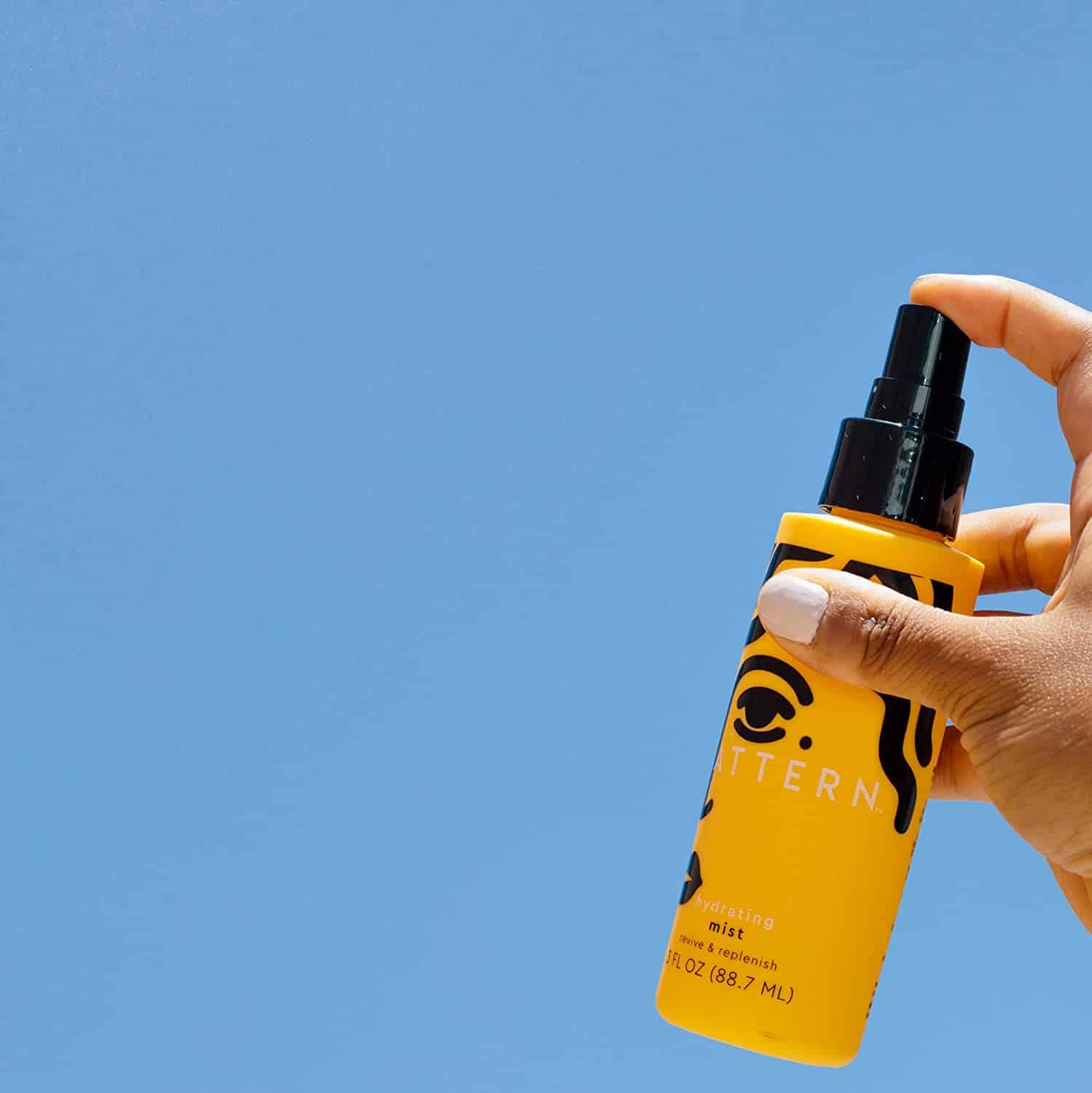 Drawbacks
The pump bottle does not work nicely.

The hydration is not worth the hype.
PATTERN Beauty Jojoba Oil Hair Serum
It is 2022, and there's no chance we will miss our beauty ritual. Be it the skin or our hair, and everything is pampered and showered with TLC. Having hair serum in your drawer will make things easier. Curls are an all-year-round mood. But the weather may not agree with you on all 365 days. So to prevent frizziness, flakiness, and other unwanted things from setting in on your lovely locks, we have something that will help you be prepared for all situations!
Pattern beauty presents you with their Jojoba oil hair serum, delicately put together with potent elements like rosa Canina seed oil, lavender oil, olive oil, safflower seed oil, and jojoba seed oil. These act as super-food for your tight coils and set freshness inside. Are you still worried this won't do its job? Smoothen up the frizziness? Check! Goodbye to rough hair? Check! Prevent hair from flaking? Check! This serum does give it all to your hair. So, let your curls loose, and make beauty stop the time around you!
Perks
It has a sweet aroma of lavender

Perfect for curlies, coilies & tight textures

It does not leave any residue behind on your scalp

Feels extremely lightweight

It prevents hair strands from breaking

It features a blend of beautiful oils like Safflower Oil, Jojoba Oil, Rosehip Oil, Olive Oil & Lavender Oil.

Treats low porosity hair with care and nutrition

It keeps flaking at bay

It helps in minimizing itchiness on the scalp

Hydrates and moisturizes every strand

Free of parabens and mineral oils

Never been tested on animals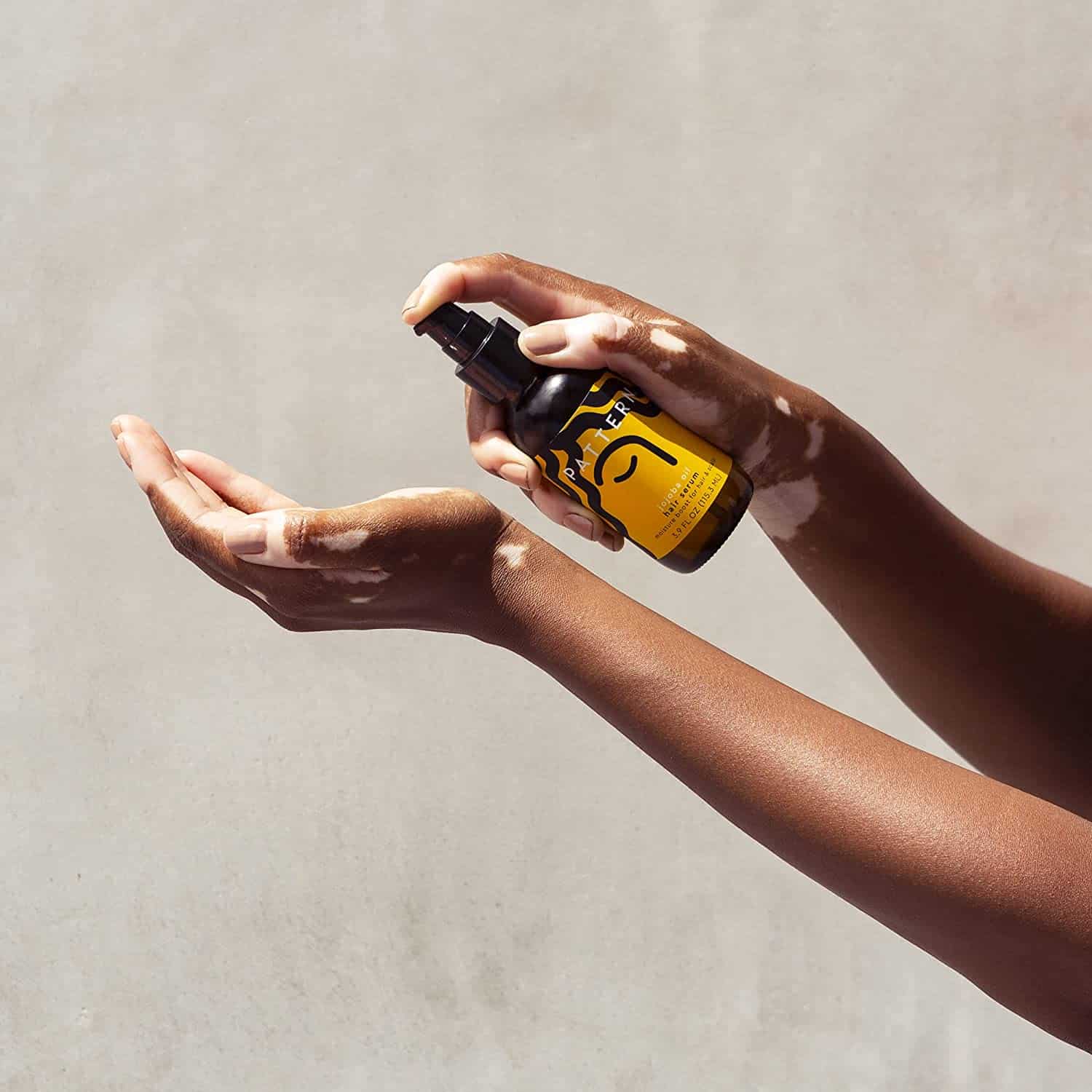 Drawbacks
A bit expensive according to the quantity offered.
PATTERN Beauty Treatment Mask
What's life without some hair mask?! Do you know what your curls are craving? – Some intense conditioning masks! And FYI, those DIY concoctions do not qualify! The Treatment Mask from Pattern Beauty smells of healthy lump sums of immeasurable nutrition that satisfy your exhausted curlies' long-awaited thirst. Enriched with curl-reviving ingredients like Hydrolyzed Rice Protein, Hibiscus Seed Extract, Caesalpinia Spinosa Fruit Pod Extract, Moringa Seed Extract, Sunflower Sprout Extract, and Panthenol, users can count on this ethereal blend to mask their locks in a premium-feel of a spa, with a professional touch!
The composition is entirely safe and does not have any harsh chemicals incorporated into it. If your curls are heat-damaged, or you have been dreading seeing those split ends for a while, we suggest you take your hair on a PATTERN Beauty Treatment Mask vacation!
Perks
The formula has never been tested on animals

Accentuates the look of your curlies

The formula is designed with

Rice Water Ferment & Moringa Seed Extract.

Transforms your coarse and stubborn curls into smoother and softer curls

It helps adds strength to your locks

You can use the formula on color-treated hair as well

Rated as one of the top brand favorites

It helps in elongating curls

Adds more bounce and definition

Free of parabens, SLS/SLES, silicones & phthalates, formaldehyde

It feels like a salon-like spa

It supplied more hydration and silkiness to your curls

Delivers what you are looking for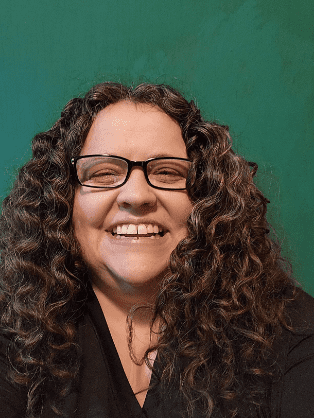 Drawbacks
There are not many reviews from users to ascertain the mask's efficacy.
Customer Feedback | Pattern Beauty Reviews
Emily commented, "If you have not tried out their leave-in conditioner yet, I can bet you are at a loss. I recently purchased the product after going through a lot of reviews online. I usually don't focus much on my hair, but this time, I felt I had to try it anyway. Trust me, and my hair has never felt silkier. There is no more sign of frizziness in my hair. My curls feel nourished and look stunning. This conditioner has accentuated the definition of my boring curls and made them flawless. This was indeed a special purchase."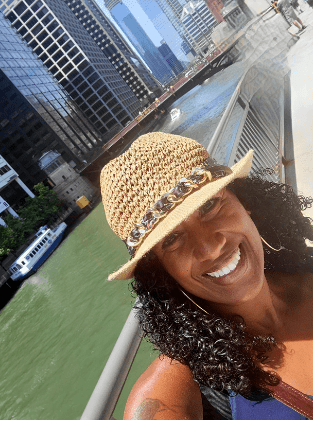 Laurene pinned, "From my personal experience, I have found that I and hair mousses don't get along with each other so well. My scalp gets itchy because I have super sensitive skin, which limits most of my options. I secretly hoped this one would be an exception, but it turned out to be like the rest. After some time, I applied it, my hair started to itch a bit, so I immediately washed it all off. I guess the product is not for everyone after all. I recommend doing a patch test first or looking at the ingredients list before buying it.
Christina mentioned, "What won my heart over this beauty kit is, these are so affordable and have so much to offer your compromised hair. I have used all the previous serums or conditioners, left my locks dry, weighed them down, and felt greasy, but not this one. It feels lightweight on my scalp, like it's almost weightless, and does not leave any residue behind. I don't know about others, but my hair needed this sweet surprise. If anyone asks me where I get my hair done, I will send everyone this product's way!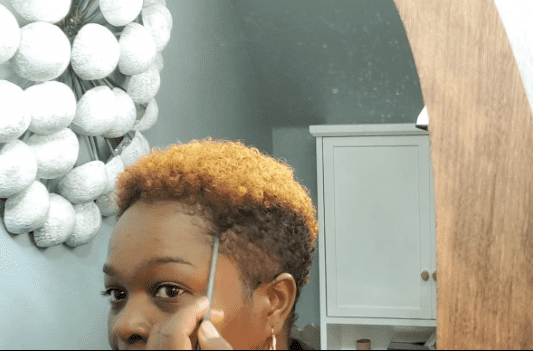 Kelsie said, "I am very particular about my skincare and haircare regimen, and I don't like having them with any fragrance. I ordered this styling cream recently. I think it is just okay, nothing out of the box. What I don't like is its smell. It has a very overpowering smell that drives me crazy in the bath. If you are sensitive to smell, too, I don't think you would like to use anything like this. I wish I had inquired about this before I spent my money on it carelessly."
Abigail said, "Washing my hair has never been easy because I have a tough and rough bush on my head. After washing, my head hurts because I have so much volume. I also have difficulty detangling all the knots; by the time I am done, I don't want to rewash my hair. Luckily, I came across this formula and instantly fell in love. It leaves my tresses ultra-soft and moisturized. The creamy formula detangles my hair effortlessly, and my comb does not get stuck repeatedly anymore. If you consider buying this, I would say go for it!"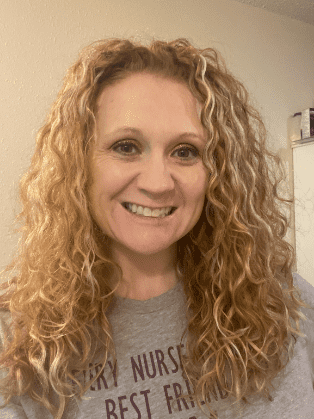 FAQs | Pattern Beauty Reviews
Are Pattern hair products black-owned?
Yes, the brand believes in creating authentic beauty for your curly hair and takes pride in being black-owned and black-founded. The owner Tracee Ellis Ross wanted to create a unique formula that will compliment all the different and unique curl patterns of users seamlessly and keep their locks juicy and happy.
Who manufactures Pattern Beauty?
Tracee Ellis Ross is the sole owner of Pattern Beauty brand, which has many people talking about it. All the products are manufactured under her watch and authority.
What hair type is Tracee Ellis Ross?
In a recent interview, Tracee revealed that she finally embraced her thick, natural flowing curls, giving her a new perspective on life. This makes her work even better, and she strives to satisfy customers' curly hair needs with finesse.
Is Pattern Beauty only for black hair?
The brand has mentioned on its official website that its nourishing formula is incredibly dedicated to black hair, by black hair, and also to moisturizing every strand. If you feel that your air is in trouble, their authentic line of products will replenish your locks with nutrition and tame them to soft, shiny, and luxurious.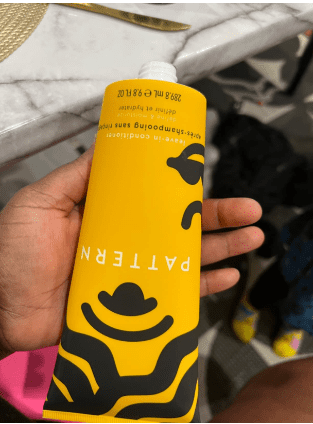 Does Pattern Beauty have protein?
Yes, the brand reveals that proteins are included in their formulations in some ways. For example, their conditioner consists of hydrolyzed vegetable protein in it. So if you have kinky curls and are sensitive to these ingredients, you must be mindful of it earlier.
Does Pattern Beauty have silicones?
No, they don't have silicones. The brand claims its products are free from nasties like parabens, SLS, SLES, cyclic silicones, phthalates, and formaldehyde. They can also be used on color-treated hair, as they won't strip off your shade.
Does Pattern Beauty work on 4c hair?
Yes, the rich buttery formula of their leave-in conditioner is suited for universal usage and can be applied if you want to calm down your 4C-type hair. It works into your coils smoothly and makes your curlies softer upon touch. If you wish to bid goodbye to brittleness forever, this conditioner from the brand might be an excellent chance to do so.
Who can use Pattern Beauty?
Sadly the products of Pattern beauty have not been designed for children. However, the brand states that all children above the age of 6 can be allowed to use them.
Is Pattern Beauty clean?
Yes, all the products are clean. No animals were harmed during their making, and the brand claims that they believe in having your furry friends in arms, so the brand did not run any tests upon them.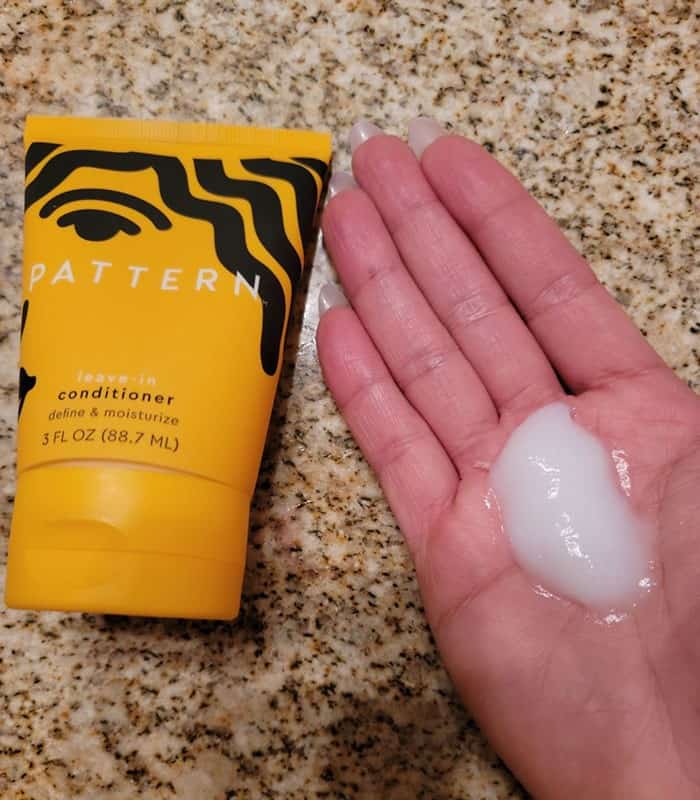 Is Pattern Beauty good?
Many reviews from users and beauty experts have come forward, reflecting that the brand is attracting attention for its gentle formula that makes your curls nourished, moisturized, and visibly smoother. Users loved this formula the most because it made their hair tangle-free without stripping it off its natural oils.
Where to buy Pattern Beauty hair products?
You can easily visit online shopping sites like Amazon, Sephora, or Target. They offer excellent discounts you can avail yourself of if you want to save some extra dollars. Users can also feel free to visit the brand's official website directly and place their order from their main page.
What does Pattern Beauty smell like?
The products give off a soft, clean scent that means no harm to your hair. These are infused with rich and nourishing ingredients like jojoba, argan oil, coconut, etc., so your hair might feel very energizing after using this.
Closure
Heaven or hell, dry and rough curls are not accepted anywhere! But what causes hair to be this way? Prolonged exposure to UV rays, chlorine water in the pool, and not washing your hair when necessary, the reasons are endless. The biggest of all is not understanding the needs of your curls and spoiling them with expensive treatment that hampers their health. If you have been escalating all these haircare mistakes, it's time to pause and see where you are going wrong.
According to Pattern Beauty Reviews, the products from the brand unclog your strands from all the greasiness, and allow them to take the spotlight when everyone's watching! And that's not even half of it.
Users came forward to share their stories and most happily unveiled that they rely on this brand as it helps them maintain healthy hair. It assists in different ways, eliminating the roughness from your hair so that your curls feel buttery soft without even touching!
The brand takes the help of many botanical ingredients, so it's deeply rooted in the earth and keeps your kinks grounded. It actively treats overworked and parched curls and helps quench their throat. Scrunch some Pattern beauty on your hair, and see all the flakiness vanish away for yourself! We are counting on this one. And you?
Rebecca is a skilled writer with a passion for makeup and skincare. With years of experience in the beauty industry, she has a deep understanding of the latest trends and products and a talent for creating engaging content that resonates with her readers. Whether she's writing about the latest skincare products or sharing her favorite makeup tips, Rebecca's writing is always informative, entertaining, and inspiring.