Do you ever regret troubling your lashes with all those new serums from Sephora, the latest extensions, magnetic lashes, mascara, and whatnot? Yes, very much. Do you sometimes wish you could undo all that cruelty you piled on your precious arches? More than you can imagine! But like a wise man once said, it is never too late to mend. So there's hope for your lashes too. Some genuine Grande Lash MD reviews are here with a bang to prove why you need to think about this lash serum!
So that when all is said and done, you will be pretty, your lashes prettier and filled with the richness of volume, shine, health, and all good things of paradise! This may sound a bit touchy, so do the reviews have enough proof to breathe back life into your damaged eyelashes?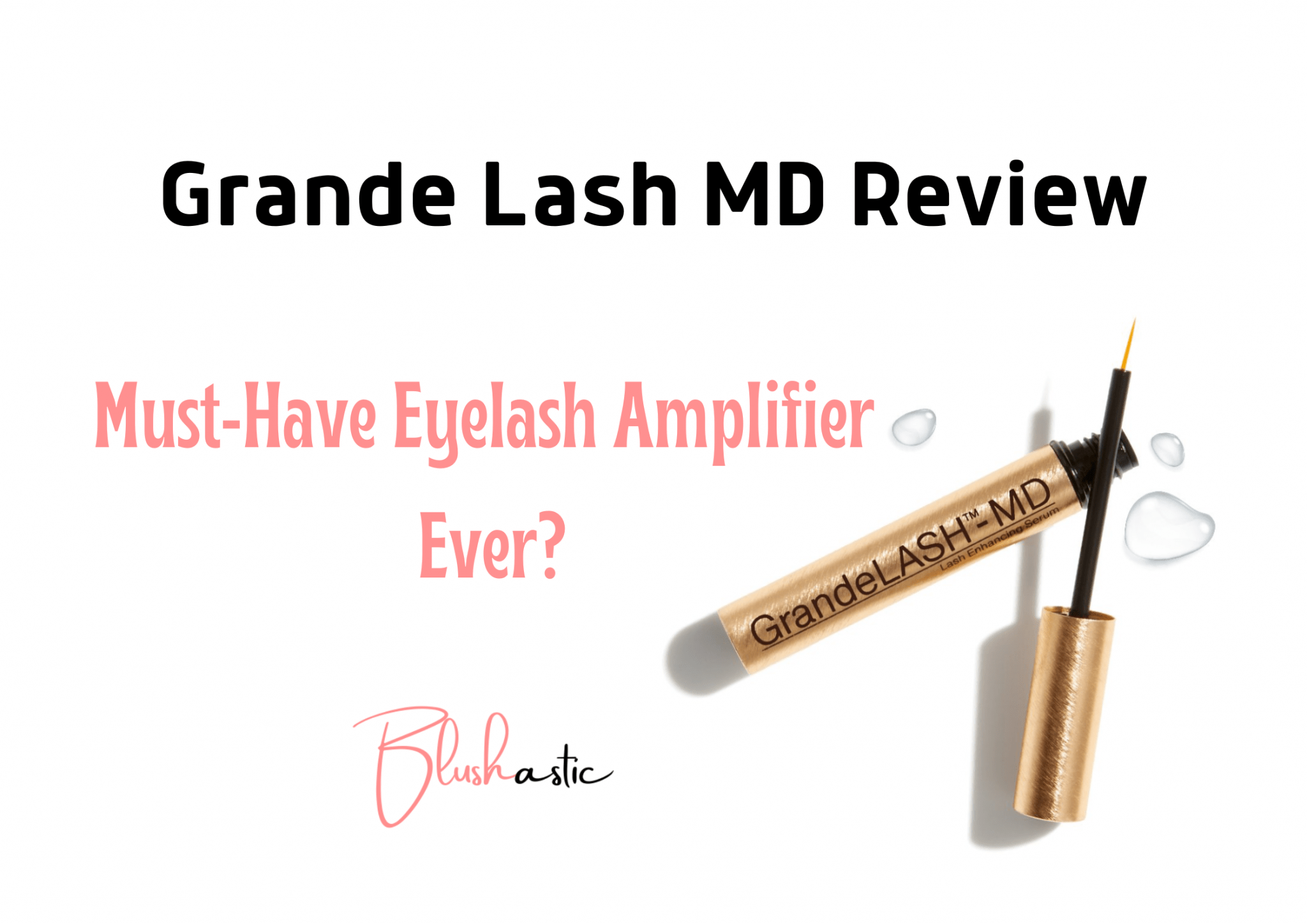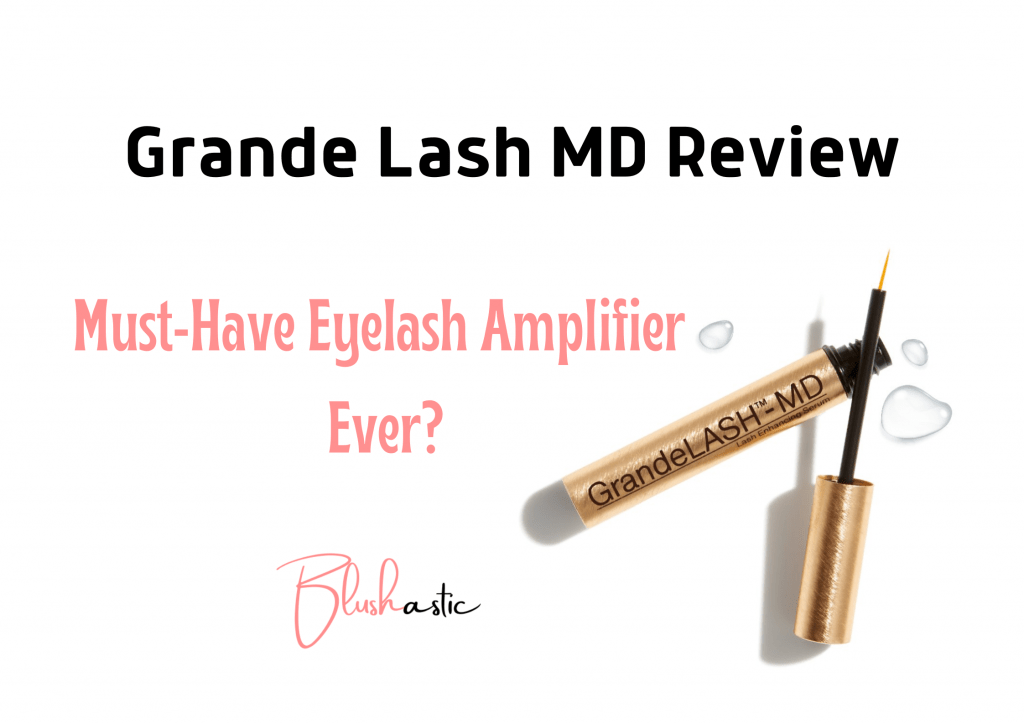 Eyelashes are a vital part of your eyes, which allows people to take a peep into your soul. So you must treat them with the luxury they deserve. And by luxury, we don't mean you to empty your wallet or break the bank! Choose to compete for hydrating to help your lashes feel cared for and pampered throughout the year.
Grande Lash claims its most-loved lash serum can save all you damsel in distress by giving your arches a healthy getaway of softness, luster, and density. But should you believe everything you read? Not. But does that make it all false? Let us dive right in to ascertain the efficacy of this brand's glowing promises! 
Grande Lash MD Reviews |
Must-Have Eyelash Amplifier Ever?
You may not be proud of how you treated your lashes in the past, but here's a chance to make it all right again. Grande Cosmetics is a revolutionary brand known for its ground-breaking products, which aim to enhance your lashes and brows. The lash-enhancing serum of the brand has risen to fame and stolen the limelight with its promise to give you the best lashes of your life. 
From what most Amazon reviews suggested, it has been revealed that users have been going all out of their way to bring this beauty essential into their makeup vanity. The striking feature of this lash serum is it asserts to restore your lashes to a healthy and hydrated condition by preventing fall-out. So is this claim something all makeup divas can believe in?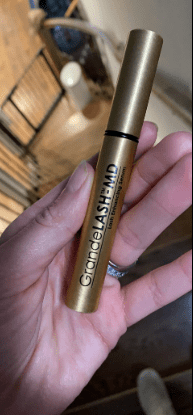 Engulfed in many luxurious ingredients, the formula of the lash serum feels like a shower of freshness on your dehydrated lash strands. We aren't saying this. Users are! 
These ingredients are hyaluronic acid, amino acids, tocopherol, grapeseed extracts, aloe vera, chamomile flower extracts, radish roots, etc., and they help repair and heal damaged cells and fortify your lash follicle. This, in turn, encourages your lash hairs to be stronger, longer, thicker, and become an improved version of themselves. What many users love the most is that the serum is very easy to use and dries in no time, so you won't have to wait more than a couple of harmless minutes! But is the serum all about good things? Or is the brand masking any faults?
Grande Lash is strict with the opinion that you use the serum daily, even after acquiring the look you want. It's because your lashes may return to their previous state, and all your efforts will be in vain. Also, side effects like redness or itchiness may occur occasionally. So make sure you consult your dermatologist immediately. One more drawback that makes people look for Grandelash dupes, is its hefty price tag. 
How to apply?
Wash your face with a good cleanser. Gently pat dry, making sure that there is no water droplet in your lashes. 

Apply the

GrandeLASH-MD serum in a single stroke on your eyelid just above your upper lash line. Do it like you would apply a liquid liner.

Make sure you apply the serum at the lash root, not the lash hairs. 

Allow the formula to sit for 1-2 minutes and let it dry completely. 

Follow this routine once, every day for 3 months continuously. 

See your lashes grow beautifully! 
After achieving the kind of lashes you want, ensure you do not discontinue using the product, as this will revert your lashes to their original position. If you're going to preserve and maintain the benefits, use it daily.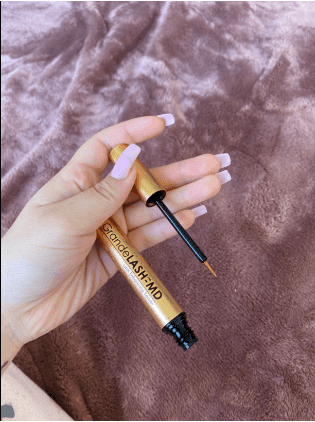 Pro tip:– You don't need to dip the applicator multiple times. Follow the instructions carefully, and one dip in the bottle is enough for both eyes!
Perks 
It possesses over 33k reviews on Amazon. 

Rated as the "Best Overall" eyelash serum by Byrdie 

Bagged multiple awards for its formula 

Promotes the effective growth of longer lashes 

Free of nasties liek parabens 

Never been tested on animals 

It gives your eyes a fuller-looking appearance 

Stimulates thickness of individual lash strands 

It comes in three sizes—1.5ml, 2ml, and 4ml to suit your needs and budget

It brings a splurge of antioxidant benefits 

Enriched with vitamins and peptides 

Adds more definition to your lash line 

It gives improvements in just 4-6 weeks, sometimes even less 

It does not require a prescription to buy this 

It helps cover up empty spaces 

Offers deep hydration to lashes 

It prevents flailing out or breakage

97% of users reported their lashes becoming stronger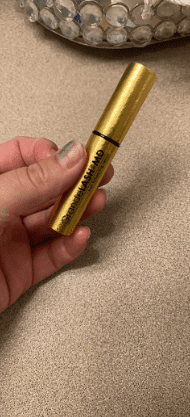 Drawbacks 
Some users might find the price to be a bit expensive.

If you stop using the serum, your lashes will return to their original condition. 

Minimal side effects like itchiness, redness, darkening of the eyelid, etc. 
Key Ingredients – Grande Lash MD
Amino Acids (L-Proline) – Ionic compounds may not always be your place of interest, but that does not make them any less essential in your skincare! A scoop of amino acids is like magic to your skin, as these building blocks help regenerate protein throughout your body. These top layers of your skin strive hard to keep your skin hydrated and push moisture into those rough pits.
They also help in increasing water retention, which gives your skin a plump effect. Users are already crushing big on this ingredient as it helps protect skin with antioxidants, reduce inflammation, build collagen, heal cells, and smoothen fine lines. When it comes to lashes, the Grandelash serum has been introduced with this crucial element as it assists in fortifying your lashes and keeping them healthy. So you better go rushing to get these benefits!
Hyaluronic Acid (Sodium Hyaluronate) – Hyaluronic Acid has a lot of responsibilities when it comes to amping up your beauty because it is all your skincare needs, including your eyes! This excellent hydrator helps supply the skin with an intense conditioning effect that protects your delicate lashes from breakage. It allows the cells and follicles to hold moisture, which removes brittleness and makes your lashes smoother. This ingredient is also vital in repairing damaged lashes and restoring them to a healthy state. People of all skin types can depend on this, as it's non-irritating and readily available.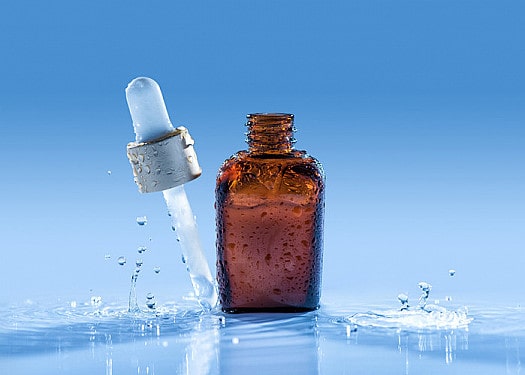 Vitamin E (Tocopheryl Acetate) – All the terms we talked to shared that they love to have some vitamin E in their beauty concoctions, as it is filled with a heavy payoff of moisturization. This barrier booster protects your skin against environmental stressors so that your lash quality is not hampered. In this manner, it helps in supporting and improving your eyelashes' overall health. 
Why Choose Grande Lash MD?
Fluffy lashes on board!
The award-winning formula is a popular name in the cosmetic industry, and users have shared that it lives up to its reputation seamlessly. The ultra-rich conditioning formula promises to fill your lashline with a high volume that it has been dreaming about for a long time. Many users revealed they were super happy with their results in five weeks, as their eyes looked pumped from all that bulky eyelash growth. So go on, add some spritz of mascara to enliven up every bit of the strands you have, for we know everyone will go crazy after seeing them. At least we are!
One swipe wonder
Who said you must keep polishing your eyelashes with this serum to work correctly? Or did you think you won't get results like others if you miserly apply this? Grande Cosmetics believes in the beauty mantra, less is more, and for all the right reasons. This is why it mentions that you don't need double dips or multiple applications of the serum. One humble drop in the bottle will suffice for both your lashes and help make them look extravagant. This saves you from using too much quantity and supports it longer than you are planning!
Cocktail of nourishment 
If you think the serum is all about chemicals and preservatives that induce your hair growth, you are in folly, sweetheart! The brand believes your eyelashes require some ingredients which have nourishment deeply-rooted in them, so it formulated this serum. It contains skin-loving ingredients like amino acids, hyaluronic acid, vitamin E, panthenol, radish roots, aloe vera extracts, chamomile flower extract, and grapeseed extracts.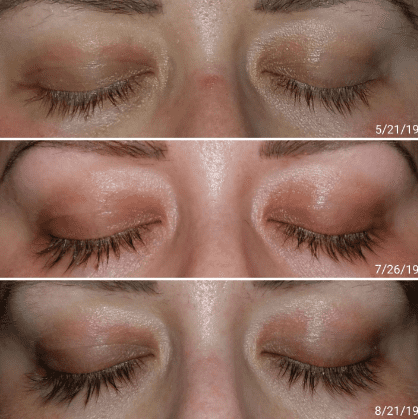 These create a splash of hydration on your hair follicles and bind your cells with water. Thus, all the damaged cells get unblocked and make way for healthy hair growth. This also helps cut down brittleness, leaving space for only smoothness!
Guaranteed results 
High-end things require some high maintenance. But this does not! You just have to drag yourself out of bed daily and apply the serum on your eyelash diligently if you desire to see your lashes all accentuated and basking in glory. A 12-week study done with the serum among 30 subjects has brought to light the actual efficacy of the product. More than 90% of users noticed elongated lashes that were denser, stronger, and more healthy than ever. What stood out for users was the brand's botanical approach in its ingredients, for they revive your lash's condition with precision. 
Flexible enough for you
We know you are addicted to makeup, and we are addicted to you! The brand has carefully designed this serum, keeping your needs in mind. If you thought you had to stay away from your pretty falsies, it's time to put that thought to rest for good! You will be surprised to know that the Grandelash serum is a water-based gel that you can apply to your extensions without fuss. It is obedient enough not to mess with your adhesives, so you won't need to worry and get unnecessary wrinkles! Also, contact lens wearers can use it, as the ophthalmologists approve of it.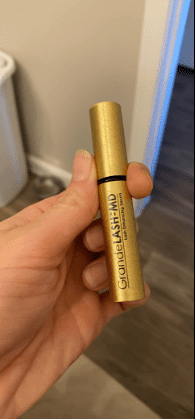 Customer Feedback | Grande Lash MD Reviews
Armin S. commented, "Girl, you have to trust me when I tell you this, this lash serum is the best thing ever on this planet! At first, when my best friend recommended this product to me, I thought it was like any other formula, but I realized its efficacy after using it. My lashes felt extremely nourished and healthy.
It has been five weeks since I have been using it, and I can see a considerable improvement in my eyelashes. They look more voluminous and bushy. I can't believe I was not using it earlier. Thank you so much for this amazing find!"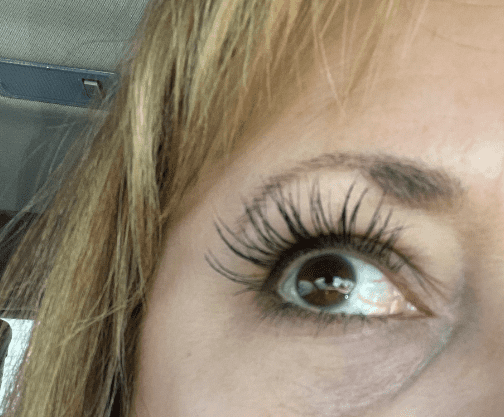 Rosalie pinned, "If I ever decide to get a lash serum, I bet it would never be this one. The reason behind it is the other day went to get it from the drugstore only to find out that it does not have FDA approval. I still got it and kept using the product for at least a month. I was delighted to see my empty lashline slowly fill up with a healthy volume, so I stopped using it because I had gotten the kind of lashes I wanted.
To my utter shock, in a week, I noticed that my lashes were becoming like earlier, all weak and flailing out. I wish I had known this earlier. It was a terrible experience."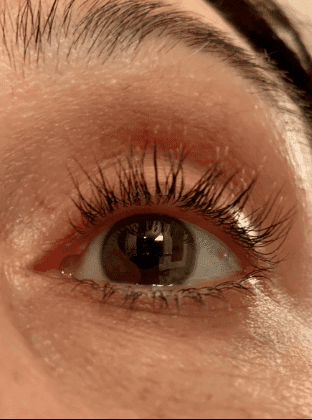 Treesha mentioned, "I am one of those girls who don't like to do any makeup. Vamping up my lashes is the only thing that makes me look prettier than all those powder stuff. Thankful, I finally got my hands on a good lash serum that I have wanted for a long. The formula is very reliable and feels gentle on my eyes.
It is made of essential nutrients which help in hair regrowth and provide sufficient hydration. This has made my lashes look fresh and revived now. Even my mom loves to use this on her lashes after seeing my results. I would recommend everyone who is trying to gain back fluffy lashes!"
Halsey said, "Not going to buy this ever again. At first, I was very reluctant given its price point, which is so expensive that I could have brought a year's skincare supply for myself. Yet I had to buy it because my sister wanted me to try this. I don't know what happened, but after a few days of using the formula, my eyelids looked a little weird. I don't have sensitive skin, so I just ignored it, thinking there could be no side effects, but I was wrong.
When I closely observed, I found that the skin on my upper eyelids was turning black. I was so scared that I had to stop using it. Thankful that I noticed it earlier because later I read online reviews that you cannot reverse some side effects."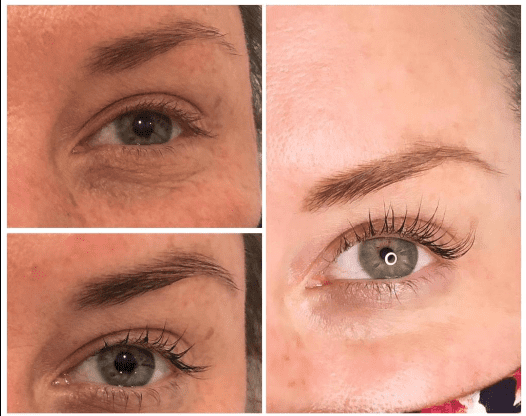 Bonnie said, "I have never been crazy about lash-enhancing serums, but this product got me thinking. All the serums I used earlier either made my lashes break out more or did not make any difference at all. But Grande helped me regain my lost lashes in a matter of weeks.
Earlier my lashline used to look empty, and now my friends ask me how I did it. I feel pleased that I don't have to feel ashamed anymore because of my lashes. The product is very comfortable to wear too. I can't wait to buy more of this!"
FAQs | Grande Lash MD Reviews
How does Grande Lash MD work?
Grande lash works based on amino acids, sodium hyaluronate, and vitamin E. the goodness of all these enriching ingredients creates a burst of freshness for your lashes, which wakes them up from their dullness. It replenishes your lashes needs and fills up all hydration deficiencies. This, in turn, reduces the chances of shedding ashes, and they become more robust and nurtured. 
Where to buy Grande Lash MD?
You can visit sites like Amazon, eBay, Sephora, Ulta, Walmart, or Ubuy to purchase the Grandelash serum to enhance your eyes. Apart from this, you can also visit the brand's official website and place your order there. This might help you more during your purchase. 
Does Grande Lash MD really work?
Yes, the serum has done wonders for many users who shared their happy and satisfying experiences regarding the serum. Many botanicals are resent in the composition, which helps nurture your lash to minimize their chances of falling out. They also nourish them from top to toe with essential peptides and proteins that strengthen their base and render them a healthy shine. Most customers were pleased to receive bulkier lashes in a month, whereas others had to wait a bit more.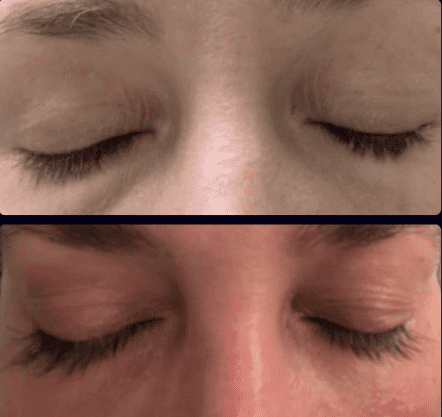 What are the Grande lash MD ingredients?
The critical ingredients of grande lash serum include potent elements like amino acids, hyaluronic acid, and vitamin E or tocopherol. Apart from these, there are other nourishing ingredients, like radish roots, aloe leaf extracts, calcium, arginine, chamomile, honey, hydrolyzed yeast extract, coltsfoot leaf, grapeseed extract, etc. Together, they form a sensational blend and pamper your hair strands with amplified moisture content. 
What happens when you stop using Grande lash?
If you abruptly stop your everyday ritual of using grande lash serum, your eyelashes will return to their original condition. And all the benefits you derived in the process made making lashes look fuller and denser will vanish too. If you previously experienced lash loss, that could return if you stop using the formula. 
Can Grande Lash MD be used on lower lashes?
You can apply the grande lash MD serum on your lower lashes. However, ensure that you apply the product to the skin, sitting beneath your lower lash line, and avoid it toughing with your eye's waterline. Do not use more than one dip for both eyes. 
Does Grande Lash MD expire?
If you have opened your serum tube, it will ideally last 12 months, with no chances of the formula becoming unhealthy. On the other hand, f you have an unused bottle and haven't broken off its seal, it will remain suitable for two years.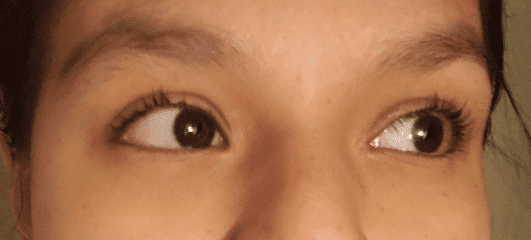 Does Grande Lash MD have oil in it?
No, the serum ingredients do not have any oil in them. The brand avoids incorporating elements in its formula that can hamper your eye's wellness or compromise your skin's safety. 
Can you use Grande Lash MD on eyebrows?
Users will be happy to know that they can use this ophthalmologist-tested formula to accentuate their eyelashes and brows. As the serum helps prevent lash breakage, it protects your brow hair, too, and assists in keeping them fuzzy and bold-looking. However, they have a separate serum just to nurture your brows. GrandeBrow is considered one of the best serums for brow growth.
Is the Grande Lash Serum worth it?
The serum has been approved by many users who claimed that the condition of their lashes improved in just five weeks when they started using the serum. Many shared that the serum helped prevent falling out of eyelashes and added a definite volume. So if you want bushy lashes within a time frame, you can rely on this one. 
Can you use Grande Lash MD while pregnant?
Experts suggest that it is better not to use lash serums while pregnant, as their effects on the mother and fetus are unknown. Also, the brand cautions users that all those under the age of 18, those who are prone to dry eyes, or those who undergo chemotherapy, should avoid Grande Lash serum at all costs. Instead, you can restart to natural means like 100% castor oil, as it will condition your lashes without putting you in harm's way.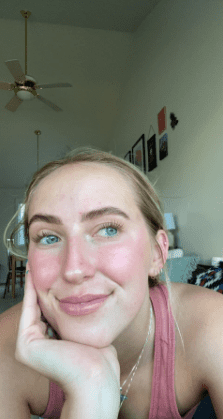 Is Grande Lash MD safe?
Yes, the lash serum is safe. Even better, it can be used on lash extensions, as the water-based formula does not disturb any adhesives. The serum has been garnering many positive reviews from users and has gone through successful clinical trials. The procedure can be used by contact lens wearers as well. 
Does GrandeLASH make your eyelashes grow?
The lash serum does not precisely make your eyelashes grow. Simply put, you can say that the serum helps stop the falling out pattern of your lashes and supplies them with essential nutrients. This feeding process results in conditioning the eyelashes and making them healthy, encouraging them to stay on the lashline and grow efficiently. It also helps in preventing constant lash breakage. 
Is Grande Lash MD safe while breastfeeding?
The consumer perception studies conducted by the brand do not mention anything concerning the safety of users using the serum while breastfeeding. This is why a breastfeeding woman should try to avoid using it. Although the product is tested and approved by ophthalmologists, it is better to take precautions in such sensitive conditions. 
Closure
Do you want your lashes to be so healthy and thicker that you ditch your falsies? Well, here's a thought! Are you tired of watching all those makeup gurus cum social media influencers, just slipping into casual wear, washing their faces, winging their mascara, and there, their whole appearance is lit up in seconds?! What about all those who aren't so lucky when it comes to bushy eyelashes?
Or have you become dependent on mascara so much to give you volumized lashes that you feel incomplete without it when you go to bed? According to Grande Lash MD Reviews, the global-crush lash-enhancing serum can prevent you from being muddled in any of these situations and with style! 
If your natural eyelashes are too tired front taking the toll of falsies and failing to remain on your lashline, it's time you show them some mercy. Because the Grandelash serum brought your lashes under the right conditions and required TLC, that will give them all the goodness they need. The sparse patches in your lash line may be for many reasons, but who cares when this serum has your back!?
Users have been raving about its all-natural formula, which is much more nutritious. If given a chance to choose between this lash enhancer and the rest of the bland options, this oen is getting our vote! 
I'm Sarah Abraham, the founder and co-author of Blushastic.com and a professional makeup artist. Beauty is more than just skin deep, and that's why I'm passionate about sharing my knowledge and experience to help people feel confident and beautiful on the inside and out.
Whether it's skincare, haircare, or fashion, my goal is to empower women to feel their best. With my expertise in the beauty industry, I strive to provide practical advice and tips that are accessible to everyone, regardless of their skill level or budget.