We've recently come to prefer dark, bushy, and fluffy brows. However, not everyone is born with the perfect pair of arches. From using pencils, dips, and pomades to diligently applying castor oil, we have tried everything to make our dreams of having fuller, thicker brows come true. While these options provide temporary relief, what can you do to achieve better and long-term results? A brow serum could undoubtedly help. Hair growth serums are becoming increasingly popular on the market, and GrandeBrow appears at the top of the list. Is it, however, worth the hype? Let's find out using some genuine GrandeBrow reviews.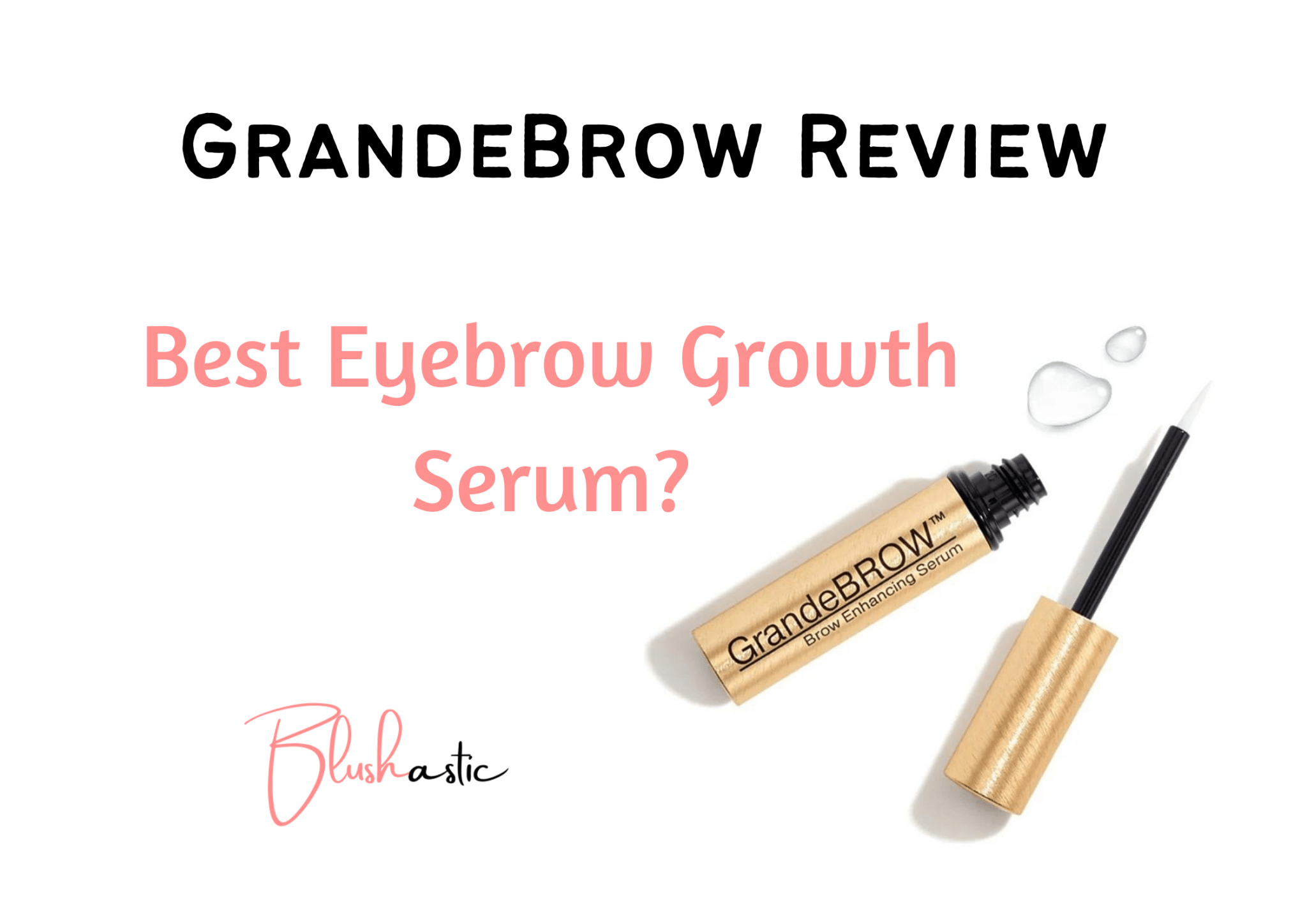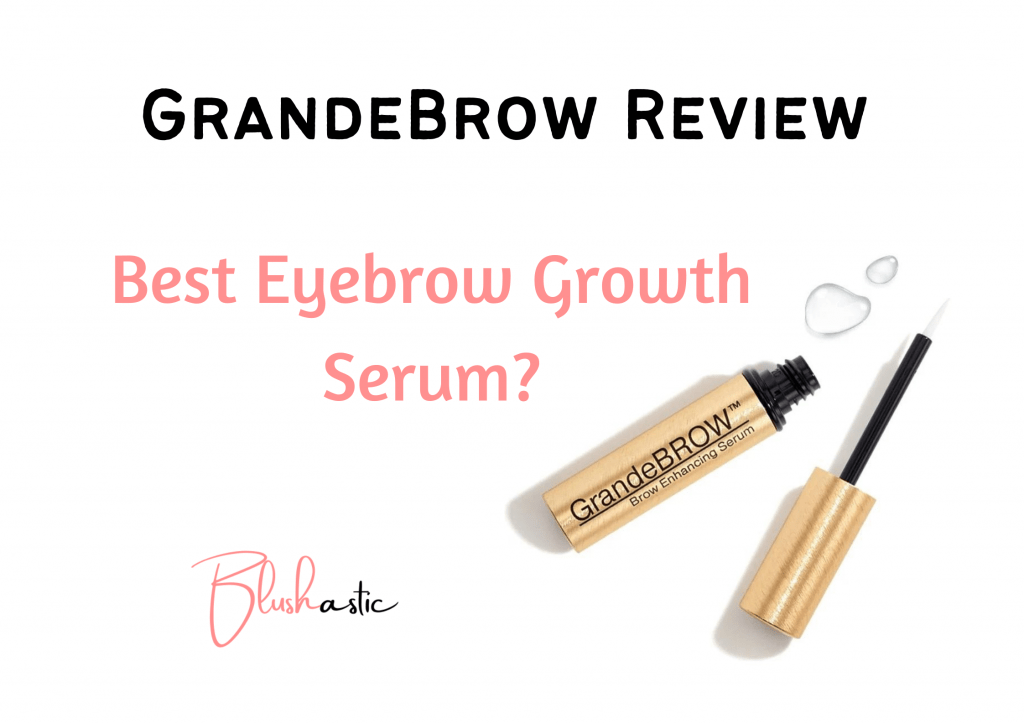 Brows are one of our most prominent facial features and can do wonders for our beauty. Well-groomed and defined brows can alter our appearance by highlighting the eyes and shaping the face. They can also add a youthful appearance to your face. If you suffer from slow hair growth or have sparse brows, don't despair; all hope is not lost. According to experts, depending on the health of your hair follicles, you can grow eyebrow hair in 12 to 16 weeks. Brow growth serums can undoubtedly assist your hair in reaching its full potential. GrandeBrow claims to improve the appearance of your brows in as little as 6-8 weeks. Without further ado, let's see how accurate this tall claim is.
GrandeBrow Reviews | Best Eyebrow Growth Serum? 
Alicia Grande started Grande Cosmetics in 2008 with the cult-favorite lash-enhancing serum GrandeLash MD. This product does not need an introduction, as the numerous positive GrandeLash reviews and accolades speak volumes about its potency and efficacy. Grande Cosmetics' mission is to inspire people to live big and embrace their true selves.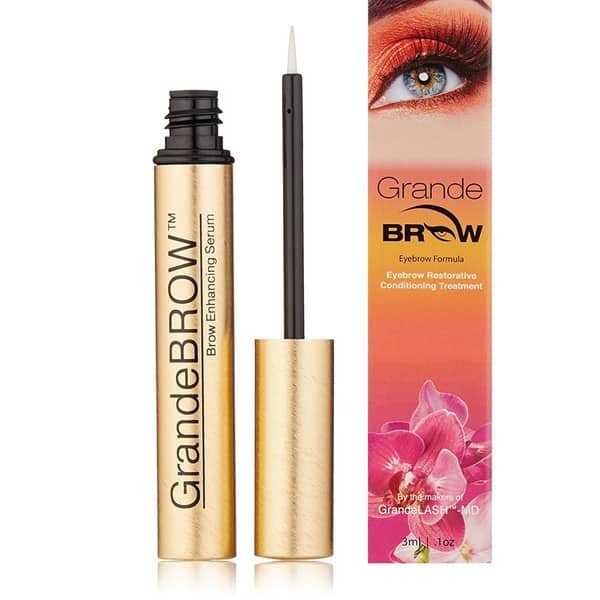 Over 14 years, this brand has evolved into a comprehensive beauty line with over 40 double-duty skincare-infused products sold on Amazon, Sephora, Ulta, and other retailers. Their innovative formulas and diligence have earned them over 90 industry awards and a slew of devoted customers.
GrandeBrow Brow Enhancing Serum is an innovative serum infused with a blend of vitamins, antioxidants, and amino acids to promote the appearance of fuller, thicker, and bolder brows in as little as 6-8 weeks, with complete improvement in 4 months. Similarly, like most brow-enhancing serums it nourishes, protects, and strengthens brows for a more youthful and healthier appearance. In a 16-week consumer study, 100% of participants saw fuller-looking brows, while 94% and 91% saw healthier and thicker-looking brows, respectively.
GrandeBrow promises to be the ideal solution for sparse, thinning, over-plucked, tail-less brows. It is dermatologist-tested, cruelty-free, and specifically formulated to aid in the growth of brow hair growth for people of all ages.
GrandeBrow Serum Ingredients 
Amino Acids 
Amino acids are compounds that form proteins when they combine. Twenty-two amino acids, also known as essential amino acids, have been discovered by scientists. They aid in maintaining hair health, tensile strength, density, and shine. GrandeBrow contains Arginine, an essential amino acid required for healthy hair. Human hair growth is dependent on Arginine because it stimulates our hair follicles. Another amino acid, Proline, aids in forming collagen, which helps to create the structure of our hair strands.
Sodium Hyaluronate
Sodium Hyaluronate, a Hyaluronic Acid (humectant) derivative, is best known for its hydrating properties. A humectant is a substance that attracts water. While HA hydrates the upper layer of the skin, Sodium Hyaluronate, due to its lower molecular weight, can penetrate the deeper layers. It promotes new hair growth by increasing blood circulation. It also improves hair texture by retaining moisture and improves its appearance. Furthermore, Sodium Hyaluronate improves hair tensile strength.
Tocopheryl Acetate (Vitamin E)
Vitamin E is a fat-soluble nutrient that hydrates and nourishes the skin. While it has numerous skin benefits, studies indicate that it may also benefit hair. Vitamin E is high in antioxidants, thought to help reduce cell damage and promote hair growth. Studies show it increases capillary circulation, which aids in hair growth. It may also help prevent hair loss, according to research. Many people use vitamin E to protect and restore the shine of their hair.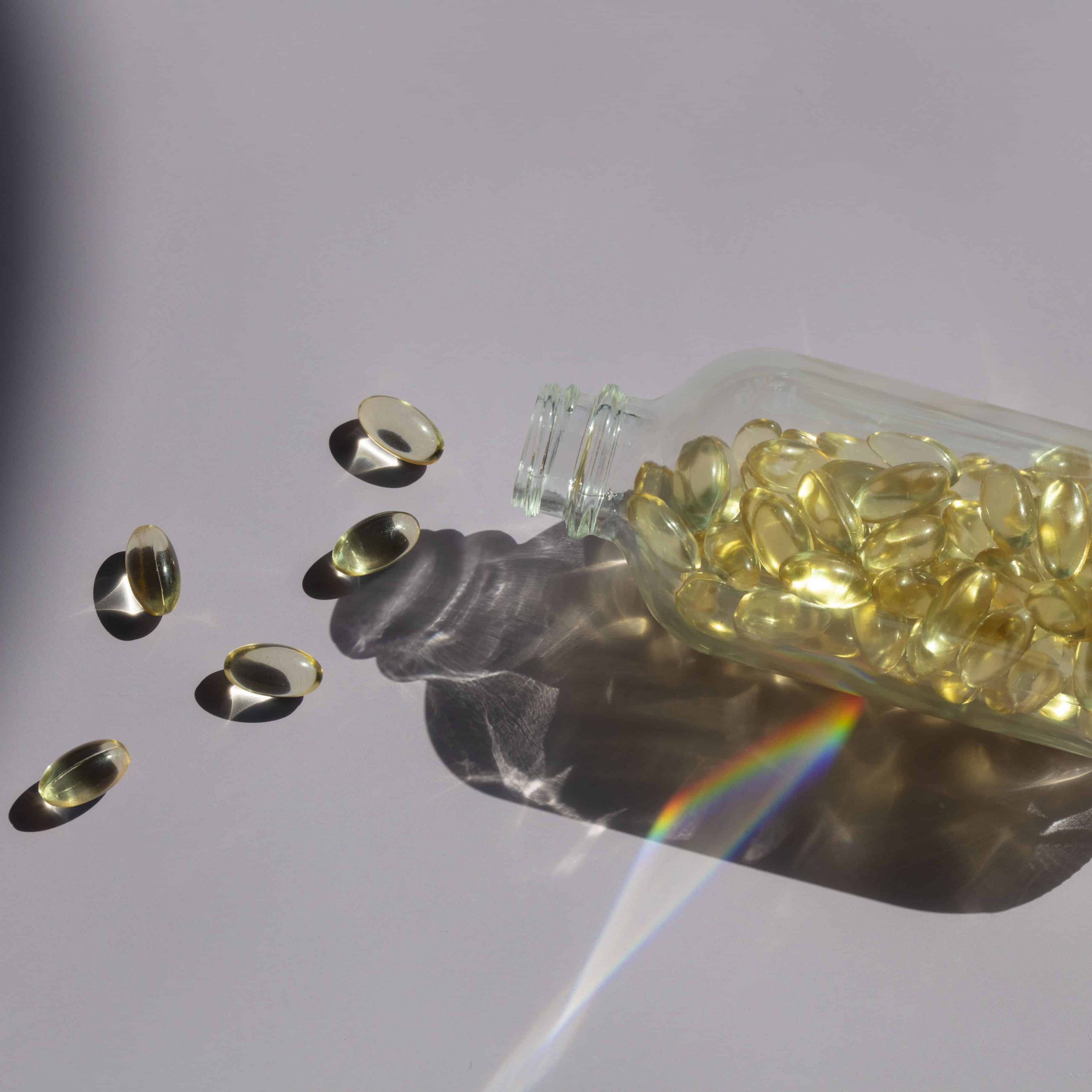 Glycosaminoglycans
Glycosaminoglycans (GAGs) primarily support the skin's two most important proteins, collagen, and elastin. They are water-binding molecules that can hold nearly 1000 times their weight, assisting the skin in maintaining moisture. They hydrate the brow hair thoroughly, making it appear healthy and well-conditioned. In clinical trials, GAGs demonstrated a promising ability to stimulate hair growth. They lengthen the anagen (growing stage) of the hair cycle, allowing hair to grow longer for an extended period. They may also help to prevent hair loss.
Benefits Of GrandeBrow Brow Enhancing Serum 
GrandeBrow is one of the best serums for promoting and hastening hair growth to achieve fuller, thicker, and darker brows.

The formula contains a potent blend of amino acids, antioxidants, and vitamins that promote hair growth while reducing hair loss.

GrandeBrow is beneficial for strengthening brow hair and maintaining its health.

The brand claims that this product will show results in as little as 6 to 8 weeks, with a complete improvement in 4 months.

GrandeBrow is ideal for people who have sparse, thinning, or over-plucked brows.

This formula's moisturizing agents, such as Sodium Hyaluronate and Glycosaminoglycans, nourish and intensely hydrate the brows, promoting a healthier appearance.

GrandeBrow's formula has undergone a 16-week clinical study and has been dermatologist tested to ensure that it is safe and effective.

The product includes a brush applicator for simple and convenient application.

Available in two sizes: 3 mL (4-month supply) and 1.5 mL (6-month supply).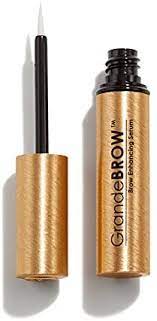 Drawbacks 
GrandeBrow results will differ from person to person.

It is on the pricey side.

Not for pregnant ladies. Read the warning label carefully before applying it.
How To Apply GrandeBrow Serum?
Begin by thoroughly cleaning your brows with a gentle cleanser. Dry your skin with a towel or tissue.

Apply GrandeBrow to your brows' natural shape, particularly to sparse, thinning, over-plucked, and tail-less areas.

Allow 1-2 minutes for the serum to dry.

GrandeBrow should be used once a day for four months or until the desired hair growth is achieved. After that, use it every other day to maintain the results.
GrandeBrow Serum Reviews | GrandeBrow Before And After 
GrandeBrow has numerous customer reviews on its official website and other popular retail sites like Amazon. We've chosen a few to share so you can see what other people think about this product.
Kelsey wrote on Amazon, "My brows have always been sparse. In school, I was bullied by my peers, making me feel extremely insecure about them. For years, I've relied on makeup pencils and pomades to enhance their appearance. A friend recently recommended that I try GrandeBrow because it greatly helped her. I was skeptical of the product, but my friend's progress encouraged me.
I've been using it for almost a month and have noticed some subtle changes. My brows appear slightly fuller and darker than before. I am very excited to use this product; I believe it will bring about significant changes over time. I only wish it was a little more affordable."
Olivia says, "To be honest, this product seemed gimmicky, but I wanted to give it a shot. During the Amazon sale, I got a good deal on it. Surprisingly, this product worked, making my brows fuller than before. It is straightforward to use and dries quickly. I've been using it for three months, and it's significantly helped my brow hair grow. It is very gentle on my skin and does not irritate it whatsoever. I will most certainly repurchase this product."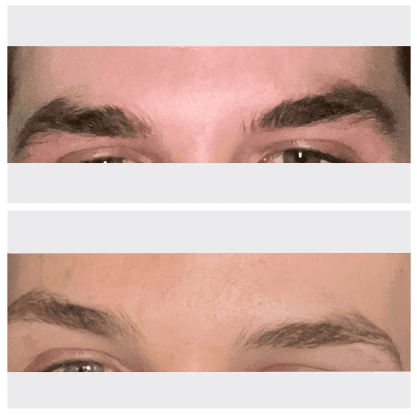 Kendra mentioned, "GrandeBrow works, but I have not got the results I desire yet. I expected this serum to increase my hair growth significantly, but the results have been very subtle thus far. However, it worked surprisingly well for my sister. I believe the outcomes vary greatly from person to person. The formula is neither tacky nor sticky, nor does it feel heavy. It is easy to wear throughout the day. I'm hoping for good results, or I'll give it to my sister."
Frequently Asked Questions | GrandeBrow Reviews
What is the difference between GrandeLash and GrandeBrow? 
As the names imply, GrandeLash is an eyelash growth serum, whereas GrandeBrow aids in eyebrow growth. Both serums contain a potent mix of amino acids, antioxidants, and vitamins that promote hair growth while decreasing hair loss. The difference between GrandeLash and GrandeBrow is that both products work per different hair cycles. Eyebrows have a four-month process, whereas lashes have three. However, both GrandeLash and Brow serums are pretty expensive which ultimately makes people look for affordable alternatives.
Can I use GrandeBrow on my lashes? 
Grande Cosmetics recommends not using GrandeBrow on the lashes. GrandeLash MD serum is more suitable if you want a product to help you grow your eyelashes. GrandeBrow is explicitly designed for brow hair growth, while GrandeLash is formulated specifically for eyelash growth. Because brows have a four-month hair cycle and lashes have a three-month hair cycle, it is best to use the product where it is specified.
Does GrandeBrow really work? 
According to Grande Cosmetics, a 16-week clinical study with 30 subjects showed that 100% of participants saw fuller-looking brows, 94% saw healthier-looking brows, and 91% saw thicker-looking brows. Furthermore, numerous positive GrandeBrow reviews on various online platforms confirm that this serum lives up to its claims. However, keep in mind that GrandeBrow results will differ for everyone. Using this product consistently for 4 months is best to see if it works for you. But read the warning label on the pack to avoid discomfort and allergy.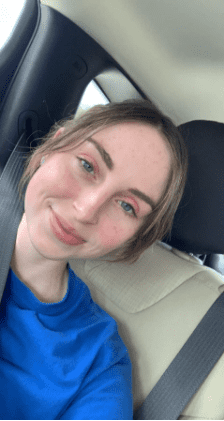 Where to buy GrandeBrow?
GrandeBrow is available on Grande Cosmetics' official website and other retailers such as Amazon, Ulta, and Sephora. When purchasing online, we strongly advise you to buy this product from a reputable website to ensure you receive a genuine product. If you are dissatisfied with this product, you have 90 days to return it and receive a refund from Grande Cosmetics.
Are there any GrandeBrow side effects? 
GrandeBrow consists of high-quality, scientifically proven ingredients to ensure that this product works well for people of all ages. It has also been dermatologist-tested to provide the highest level of safety. While sensitivity is uncommon, it is always possible when introducing a new product. Users may experience mild irritation with initial use. Using too much product can also contribute to this. Grande Cosmetics recommends initially using it 2-3 times per week before your skin adjusts. However, if irritation persists, stop using this product.
Final Words
Grande Cosmetics' clinical test results and a slew of positive GrandeBrow reviews demonstrate that this product effectively delivers on its claims of making brows look fuller, thicker, and bolder. This product is an excellent choice for promoting hair growth due to its potent combination of essential amino acids, antioxidants, hydrators, and vitamins. This serum also deeply conditions brow hair for a healthier appearance.
It's ideal for people who have thin, tailless, over-plucked, or sparse brows. Using this product religiously for four months will surely help your dream of having fluffy, feathery, bushy brows come true.
Is GrandeBrow safe? Its formulation has been dermatologically-tested for maximum safety. The chances of experiencing unwanted side effects are slim, but they do exist. If you experience any irritation at first, use the serum 2-3 times per week before starting to use it daily. While GrandeBrow is effective and well worth a try, users frequently express dissatisfaction with its high price.
Fortunately, Grande Cosmetics offers the option of paying in installments. Furthermore, if you are dissatisfied with the product, you can return it for a refund within 90 days. If you decide to try GrandeBow, we are confident you will see excellent results if you exercise patience and consistency.
I'm Sarah Abraham, the founder and co-author of Blushastic.com and a professional makeup artist. Beauty is more than just skin deep, and that's why I'm passionate about sharing my knowledge and experience to help people feel confident and beautiful on the inside and out.
Whether it's skincare, haircare, or fashion, my goal is to empower women to feel their best. With my expertise in the beauty industry, I strive to provide practical advice and tips that are accessible to everyone, regardless of their skill level or budget.